You can never be satisfied with your knowledge of different aspects of science. Because we all know how vast the field of science is, and our curious mind always finds out the new scientific issues to learn. But it is also true that we, who are leading a busy life, cannot manage our time to read many books and learn more. Thanks to PlayStore. It brought many science apps for Android that let us learn thousands of scientific issues just using our cell phone. Even these informative apps have now been top-rated among the students, even among the kids.
Best Science Apps for Android
---
You will find thousands of science apps on PlayStore. Unfortunately, all of them are not really worth having a second of your time. But there are some apps too that will never disappoint you. Well, you don't have to check all those apps to find out the best one.
Let's leave the task to us and check out the list of 20 best Science apps for Android covering different scientific aspects. We tried to list down apps from almost all the sectors. So, we can Anticipate that you will find your favorite app very easily.
1. NASA
---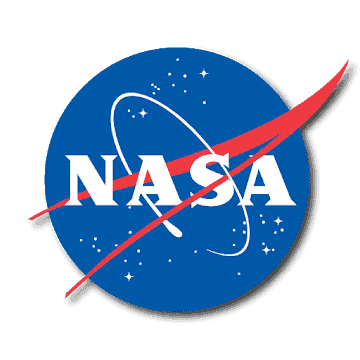 Are you into science and need to get all the latest updates from NASA? Then this app is for you. NASA is one of the most popular science apps for Android. This app is open for all and offers highly informative and educational content. It is interesting, right! It is mainly soles by NASA, and you can run it on any device running on Android 5.0 or greater.
This app provides the latest news, videos, theories, stories, and live NASA TV access in place. It also occupies a minimal space of the device.
Important Features
You can get access to around 14000 videos from the app.

Integrates advanced sharing options with friends and other social platforms.

You can observe 3D models of the earth and 2D maps from satellite tracking facilities.

Offers live streaming videos directly from the international space station.

Get information about new missions and science projects operated by NASA.

It also includes a music station called Third Rock Radio for recreational purposes.
2. Researcher: 16,000 Academic Publications 
---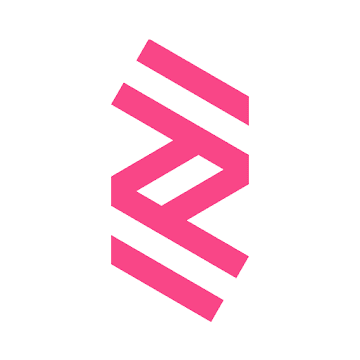 Researcher is one of the best Science apps for Android. It is free to use and comes with minimal in-app advertisements. Whether you are a student, researcher, or just a science enthusiast, this app will surely meet your needs. It is your one hub to access all the necessary research works around the world.
You will get the latest updates and papers with this app. It gathers resources from more than 15000 journals. You will be happy to know that it covers all the major fields of the academic sector.
Important Features
You will be able to get all the popular and top-ranking research works on science and information technology.

This ultimate educational app offers open access to content and research works in a comprehensive and accessible platform.

It comes with a smart notification system to not miss any new research content on your preferred subject.

Includes bookmarking options for your convenience and linking facility with Mendeley and Zotero.

Allows joining an ever-growing community of scholars.
3. New Scientist
---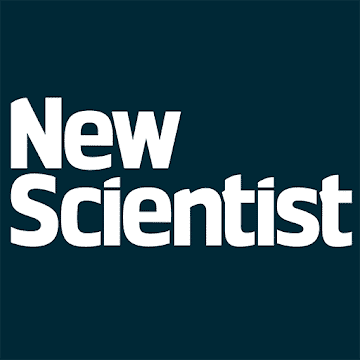 New Scientist is a science app from the award-winning news portal and publisher New Scientist. This app offers a very modern and materialistic interface. It is widely accessible and free to download. The users can also join in the premium subscription packages. You will get access to the latest articles and updates on scientific inventions and works in one place.
It is optimized for both Android phones and tablets. This app includes in-app purchasing options for the user's convenience. You will also get access to their exclusive weekly magazine on science and technology.
Important Features
Offers authentic news on science and the latest innovations.

Includes affordable subscription packages.

This app consumes minimal system resources and supports power saving profiles.

You will enjoy its welcoming UI and soothing reading environment.

Integrates smart sharing options with native Twitter and Facebook support.
4. Science News & Discoveries – NF
---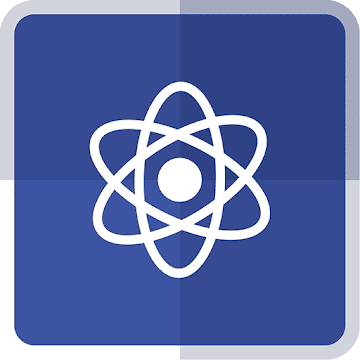 Newsfusion came up with their flagship science app for Android called Science News & Discoveries. It is just the same as its name, which provides the latest news on science and technological advancements. It is free to use and does not require any high-end devices to run. This app comes in a modern yet accessible interface.
It includes occasional in-app advertisements. This app is highly optimized for Android tablets and phones. You can choose your favorite topics and fields to get the relevant information on your personal news feed.
Important Features
Offers a huge community of science enthusiasts with tonnes of interactive options.

Includes total customization and quick access to different categories.

Comes with a pleasant reading environment and advanced sharing options.

Provides a beautiful and useful widget that you can place on the home screen.

Gives you all the latest updates and science news from well-known sources.

Offers new theories, research works, interviews, studies, and lectures from popular YouTube channels.
5. Physics Formulas Free
---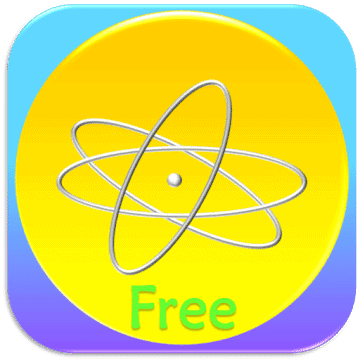 Physics Formulas Free is a go-to app for any student or researcher of science. It is free to use and works smoothly on both tablets and phones running on Android 3.0 or later. NSC Co. develops it for research-minded individuals and regular mathematicians. They also made the public favorite Maths Formulas App. This app includes occasional in-app advertisements and supports more than 15 different languages natively. You will love its high-quality visual representation for a comprehensive ecosystem.
Important Features
Shows useful physics theories in seven different categories.

Supports multiple languages along with English for optimal understanding.

Includes easy sharing functions through popular social platforms and emails.

Integrates a quick searching panel on the top of the app interface.

You can save frequently used formulas and theories in the customizable Favourite folder.

Provides some useful tools where you can calculate and solve physics-related issues.
6. Science News
---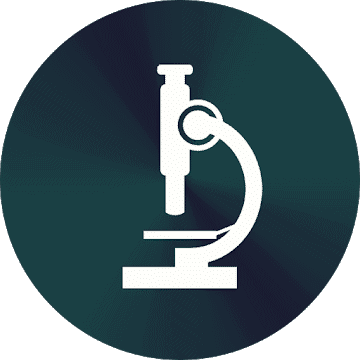 Stay updated about all the news about science with Science News. Every news on different science sections, including chemistry, biology, physics, zoology, neuroscience, astronomy, computer science, geology, ecology, geography, etc., are available in this app.
You will get the news from authentic sources like NASA, the European space agency, the German aerospace center, the American physical society, MIT, Reuters, and many more. Bookmarks help you to save the pages you like.
Important Features
This app lets you search for your preferred topics and get information on interesting scientific discoveries.

You can translate the news from other languages to your own mother tongue.

Whenever new details get published, you will be notified through alerts.

If you want to share news among your friends and family, you can simply share social media like Facebook, WhatsApp, or via email and SMS.

Top-rated science news can be found in famous virtual science magazines and newspapers.
7. All Formulas
---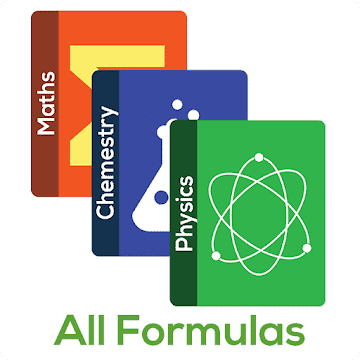 Are you bothered about forgetting formulas often? Here's the perfect solution for you. All Formulas can be your formula master as it contains a whole collection of formulas in math, physics, chemistry altogether. You can share important formulas with your friends. From basic to complex, you can get the formulas with other necessary information.
The app itself is easy to use and has a friendly interface. Also, 100 new formulas are added to the updated version for your convenience. It may contain a few commercials, but they won't bother you so often.
Important Features
You can calculate any value with the formulas when needed using this app.

When looking for a required formula, you don't need to go through it because this app provides a search option.

No matter online or offline, you can use this app even without the internet.

For better chemistry memorization, the periodic table is attached in the chemistry formula section.

Your comments and suggestions are valued here so you can express your opinions directly.
8. Science Journal
---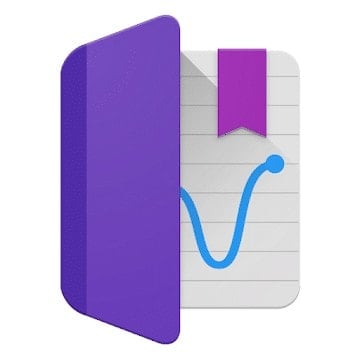 If you want to enrich your knowledge of scientific research, then I have an option for you. You should check out Science Journal. It is one of the best Science apps for Android, and it will help you record information about your own experiments. You can set up automated triggers for the documentation of your notes and data.
The app is totally free of cost and accessible from Android, iPad, iPhone, compatible Chromebook, etc. There will be separated folders for different sectors of science, and you will get them very easily.
Important Features
With this app, you can calculate acceleration, sound, air pressure, light, and many more.

If your device's built-in sensors aren't serving enough, you can use external sensors by connecting via selected Bluetooth enabled devices.

For keeping records of your science experiments, you can take notes and photos.

Your graph motion can be heard using sonification.

You can save the experiments in Google drive so that that information can be entered from any device, anywhere, anytime.

Recorded sensor data is exportable as CSV files.
Download
9. Neuroscience 24h
---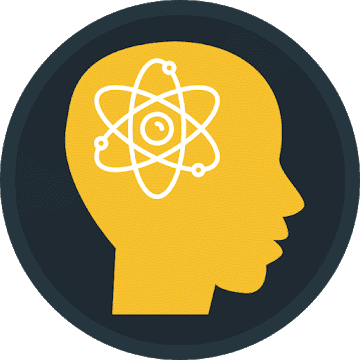 Bring large storage of neurological science in your hands with Neuroscience 24h. Any new update about neuroscience from the best magazines and newspapers will be in your hands with just a few taps. This app provides news from Scientific American, MIT, SciTech Daily, Brain facts, US News, Medical News Today, etc. Just spend your free time with this app and learn the unknown truth about neuroscience. Let's see what's more in this Science app for Android.
Important Features
You have numerous sources for any information you are looking for.

No matter in which language the articles are, you can translate them into your preferred one.

The most important information can be saved in the bookmark option so that you can find it later.

To get alerts about more details, you can just turn the notification on or off if you want to get bothered.

You can search for the exact experiments you want and also share them through social media.

This app lets you provide feedback about your experience in using it.
10. Academia.edu
---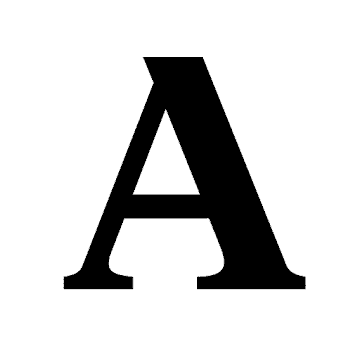 Let's meet the ultimate companion for your scientific knowledge and research. Academia.edu is offering you more than 23 million papers on academic research around the globe. This Science app for Android will be a great solution for your curious mind. Here you can save articles to the library and find them instantly.
When you want to get more knowledge from any particular researcher, you can simply follow that person. Moreover, you can find useful book's pdf files and download them too.
Important Features
This app provides up-to-date research for you, and you can learn them anytime.

You can keep an eye on the number of people reading your papers and looking into your profile.

There are countless topics from professional research from which you can search for your required one.

You can discover similar-minded intellectuals and stay connected with them.

If you are curious about what your colleagues and friends are reading in this app, you can also check the suggestion list.
11. Play and Learn Science
---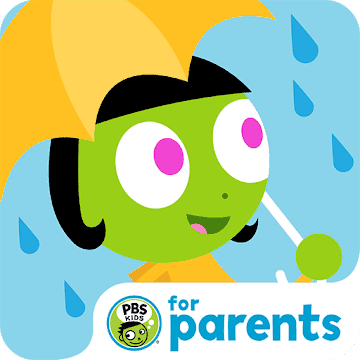 To make your kid intelligent from their very childhood, you can let them use some educational games and apps. Play and Learn Science is a kids-friendly science app for android. Actually, it's quite like a kids game that mainly focused on different scientific issues and helped them learn about them.
There are different types of mini-games based on a variety of scientific topics with short information and quizzes. I can assure you that your kids will love playing these games, and without realizing it, they will enrich their knowledge very easily.
Important Features
Includes 15 kids-friendly games on different scientific topics, including Earth Science, Physical Science, Life Science, and Environmental Science.

It encourages children to think logically and find science around them.

It helps kids to learn science while having fun and playing games.

This app includes a language game that helps the kids to learn a second language.

This app ensures a very secure and safe environment for the kids.
12. Anatomy Learning
---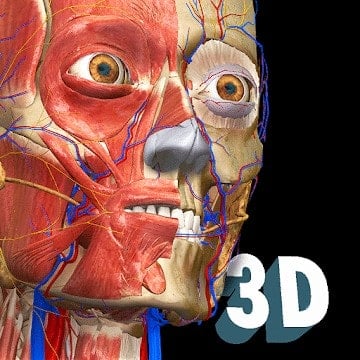 You can check Anatomy Learning too. You must know that the most important part of biology is anatomy, and it is one of the best Science apps for Android, comes with full coverage of anatomy knowledge. This app's contents include muscles, bones, ligaments, joints, central nervous system, sense organs, digestive, respiratory, urinary, etc.
Moreover, the structures are labeled, and you can add labels if needed. In this 3d app, you will get to feel real when dissecting. The advanced features and clean interface will give you a better experience. Let's see what's more it will offer.
Important Features
Here, you can rotate the model at your convenient angle to look at a selected part.

You can remove the structures part by part and observe inside of an anatomical structure.

If you want to try to check your memory, you can attend quizzes with 3d locations.

Reproductive systems for both females and males are available for overall knowledge.

This app supports various languages such as German, Spanish, French, Russian, etc.
13. Periodic Table
---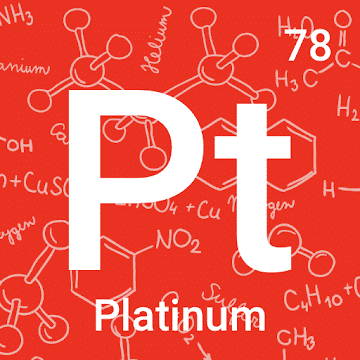 When it comes to your knowledge of chemistry, you need to be familiar with the periodic table. For digitally serving this purpose, Periodic Table comes as an Android app with the same title. It is the original Mendeleev's periodic table, which is approved by IUPAC.
Elements are categorized into 10 groups like nonmetal, halogen, alkali metals, lanthanides, etc. When using the app, you can be curious about how the chemical element looks in real life. This app will provide you with a photo of the laboratory condition of each element.
Important Features
Detailed information about each element, such as atomic, electromagnetic, thermodynamic, nuclear properties, is listed.

Electronic shells of every element with an animated diagram are displayed.

When you need to search for a particular element, you can instantly search for it by symbol, atomic number, or name.

A molar calculator will help you measure the molar mass of a chemical element in a compound mixture.

You will have a list of isotopes of the elements in this app.

You can zoom the table view and collect details from the table.
14. Complete Physics
---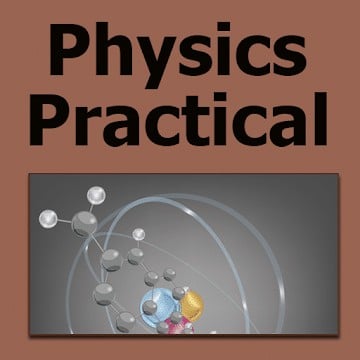 Compared with other subjects, most of the students find physics as a complex one. But don't worry, Complete Physics offers an advanced physics learning stage, where you can easily understand the topic. The app doesn't only help achieve marks; it makes all the theories interesting and fun.
Also, you can test your knowledge by attending the quiz offered by this app. Complete Physics includes a note section, and through this, you can save the items you want to remember.
Important Features
Complete Physics enables a wide range of Physics topics, and there are tutorials to understand it better.

The app includes a huge number of questions, along with the solutions.

You will get a physics dictionary to search for the physics terms and definitions.

The app allows you to acknowledge various topics like Scalar and Vector, Energy, Heat Energy and Thermodynamics, Optics, Waves, etc.

Again, if you have any interest in Modern Physics and Nuclear Physics, this app can properly assist you.
15. Solar System Scope
---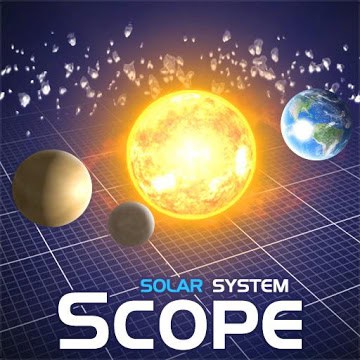 Solar System Scope has emerged with a vast amount of new information that might quench your hunger for knowledge about the solar system. You can explore outer space and the solar system and learn basic knowledge about it. However, it is one of the best Science apps for Android and is widely used by enthusiasts,  scientists, teachers.
A very simple user interface lets the app be run even by a four years old kid. An unparalleled set of planetary and moon maps are there to give you a real experience of watching the true space color.
Important Features
You can enjoy the views of Stars and Galaxy from any location on Earth.

Many advanced options will be there, and you can simulate the sky in the past or future.

This general knowledge app contains an appropriate space map based on NASA elevation.

Through this app, you can view the highest quality space color, and the photos are formed by New Horizon Spacecrafts and the Hubble Space Telescope. 

If you are eager to learn about every planet, a dwarf planet, and other objects on earth, then you can enjoy its 3D Encyclopedia.

The app can be run in almost 10 languages, including English, German, Russian, Italy, Korean, etc.
16. Math Formula with Practice 
---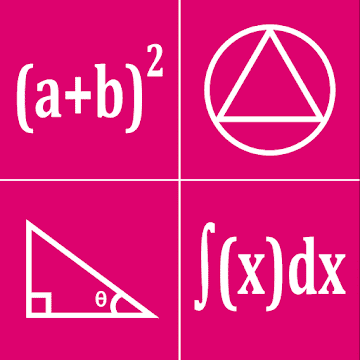 Many of you have a keen interest in mathematics, and if you are searching for an app that includes the basic formulas and rules, you are on the right track. Math Formula with Practice is quite informative for school and college students. More than that, it will help you to gain knowledge in both academic life and the job sector. Let's see what's more you will get here.
Important Features
This app will have a different math formula section, and you can choose your field of interest.

You can practice basic Algebra formulas with maths.

You will find Basic Geometry Formulas with appropriate figures and practices.

Basic trigonometry and calculus are also there to get you fully prepared for your performance.

This app will offer you many quizzes so that you can test your progression.
17. Complete Biology
---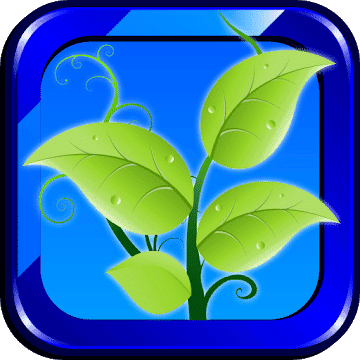 Complete Biology includes all the basic chapters that enable a student to perform better in their academic life. It's like a complete package with about 35 different topics of Biology. For instance, Tissue System, Reproductive System, Plant Nutrition, etc.
No other science app for Android will allow you to control eight different categories that deal with tutorials, biology practical, and many more. The app is very popular among Biology lovers and instructors.
Important Features
The app gives us basic knowledge about the Cell and its environment,  structure, and properties.

Since Genetics occupies a large area of Biology, the app will let you learn the probability of genetics and its importance in the medical sector.

You will be able to learn about Evaluation and adaptation, along with the whole ecological system.

If you intend to acquire knowledge in Hormonal Coordination and Central Nervous System, it will be an excellent choice for you.
18. Pocket Physics
---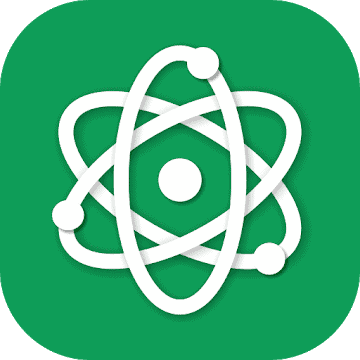 If you are looking for any app to learn physics basics, then Pocket Physics will be an excellent pick. This informative science app for Android contains enough information from linear motion to astronomy. Since the app is full of formulas, equations, and graphs, it will help you do better in your academic activity.
Besides, you can solve all the complex problems without any trouble. In that sense, we can call it a little physics encyclopedia. If you are interested, then check out the features below.
Important Features
Pocket Physics opens all learning opportunities to primary and University students.

The app includes a clear concept of Linear motion, Constant acceleration motion, Projectile motion, etc.

If you have any trouble learning the basics of work, power, and energy, this app will help you.

The app will let you learn about multiple topics like Gravity, Waves, Magnetic field, Alternative current, Thermodynamics, etc.

If you aim to know about Modern Physics and Astronomy, this app will ensure you a better platform.
19. Brilliant
---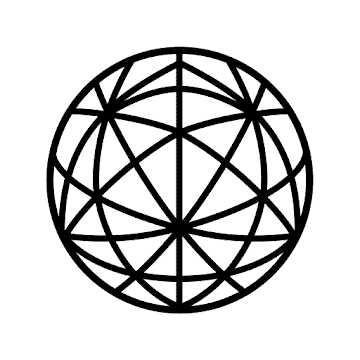 Are you ready to learn math and science-related factors with one app? If yes, Brilliant will ensure you the right platform. With its easy formulas, scientific rules, and chapter wise study guide, you will get to a different stage where you will start enjoying your study.
Tons of easy memorizing techniques and rules will help you understand the topic easily. That's why this app is acknowledged as one of the best Science apps for Android, and very soon, it becomes quite popular among the instructor and the student.
Important Features
You will find conceptual quizzes in both entertaining and educational ways.

You will get a discussion section through this app, and it will enable you to solve critical problems with other people around the world.

There are more than 60 interactive courses and Logic, Algebra, Chemistry, Algorithms, and so on.

The app will enable hundreds of guided exercises that include logical reasoning for artificial metal networks.
20. Science Dictionary by Farlex
---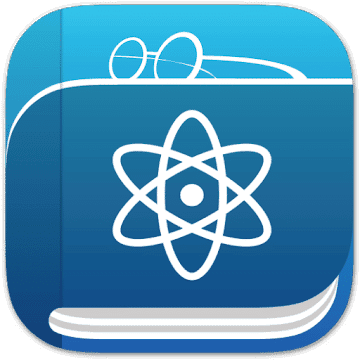 Let's meet the final option for today, and it is the Science Dictionary by Farlex. The app covers almost all the basic science sections, astronomy, oceanography, computer science, physics, chemistry, biology, etc. The app comes with a user-friendly interface with a better learning platform.
There will be images attached to the topic so that you can understand it without having any trouble. This dictionary app is very much famous among the students and the professors for its huge knowledge source.
Important Features
The app will let you search over 100,000 terms from various scientific topics.

This app offers more than 35,000 audio pronunciations in online mode.

You can save your chosen topic and continue it to learn later.

You can keep a record of your previous searches.

While typing, the app shows the search suggestion.

You can comfortably use your native tone in case of a voice search.
Final Verdict
---
So, there are the 20 best science apps for Android, and you can try any app from the recommended list. But if you ask me to specify the best one, believe me, it will be pretty hard because you must see that the list contains science apps of different types. If you are interested in space and the universe, then NASA and Solar System Scope can be suggested. You will also find many subject-based science apps like Complete Biology, Pocket Physics, Periodic Table, etc.
Besides, you can enrich your knowledge of science with the Researcher or Science News & Discoveries. And if you are looking for a kid's app, then try Play and Learn Science. So, find out exactly which category you wish to try and choose the specific apps to learn something new and logical.
Now, tell me which app you are going to try first? You can try multiple apps at a time. Please share your experience using these apps and let others know about the apps with your firsthand experience using them. For your support, we are always thankful to you.