Mobile phones are the only thing that is almost always in our hands. After waking up from sleep, the first thing we take is the phone, and that is the last thing we put before bedtime at night. A lovely wallpaper can refresh your mind whenever you look at the screen. Also, your phone's wallpaper reflects your personality. There are more than hundreds of wallpaper apps for android.
Some people like to put their photos on the screen, while others prefer to select lovely aesthetic images for their lock and home screen. You can get wallpaper photos either by downloading from google one by one, or you can get dozens of pictures at a time from wallpaper apps. Wallpaper apps are the most popular items that people are likely to download most. 
Best Wallpaper Apps for Android
---
Wallpaper apps are lightweight but useful android apps. You can change your wallpaper more quickly and with the correct size of your screen without manual resizing. As there are many wallpaper apps, sometimes it is so confusing, which will give you the best wallpaper for your mobile. Here I will show you the 20 best wallpaper apps for android that gain popularity around the world. To make your phone screen more gorgeous looking, let's dive in.
1. Walli – 4K, HD Wallpapers & Backgrounds
---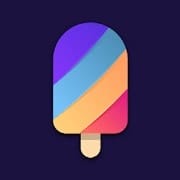 Till now, Walli is the best wallpapers app. This is an excellent app with lots of unique and attractive images. You will get thousands of wallpapers free of cost from this app. The best part is if you use wallpapers from the app, this app authority will contribute to the respective artists. This app creates an environment for artists to get recognition from society. Thus it builds a special bonding between users and artists. 
Important Features
It daily updates its wallpaper library with famous and beautiful images.

You need not change your wallpapers; it can automatically vary your wallpapers from your liking images in your required frequency.

It will show you the most popular wallpapers of all time in a different section. 

There are multiple sizes of wallpapers available with many categories and modes of images.

All the HD artwork wallpaper provides you the artist profile, from where you can get more works of the artist.
2. Wallpapers HD, 4K Backgrounds
---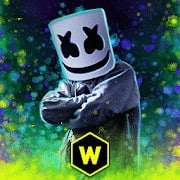 It is another popular android wallpaper app. Thousands of Hd images will give your phone a very dynamic look. This app displays wallpapers mostly for the young generation. If you are a Hollywood movie lover, you find this app so favorable as it brings many Hollywood movie characters as their wallpapers. Besides that, there are many other city and nature-based wallpapers.
Important Features
It will only show you the accurate size and resolution wallpapers that will fit your screen, so you need not resize it.

Since it supports all devices, that means you can use the wallpaper for your tab and PC screen of 1080px, 1920px, along with your mobile.

It also concerns phone battery life and internet traffic speed without sacrificing wallpaper image quality.

This app likes to display and update you with the most recent trend and moods of the world.

Wallpaper searching is more accessible as it optimizes unnecessary old wallpapers from its gallery and shows you the image of your desired categories.
3. Live Wallpapers 4Κ & Backgrounds 3D/HD: GRUBL™
---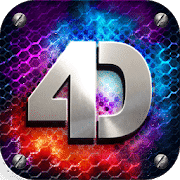 This is one of the best live wallpaper apps. Nowadays, people love to see live 3D views on their screens. It's a pleasure to see dynamic movement rather than static images on the wallpaper. Sometimes people fear that live wallpaper may damage their phone's battery life.
But a suitable wallpaper like this will not cause any harm to your device's health. There are over 1000 wallpapers on different categories like space, abstract, nature, anime, funny characters, and even stars from sport and movies that may emerge on your screen.
Important Features
The key attraction of this app is it will change wallpaper automatically every week, and before changing, it will notify you.

It supports 4D animated wallpapers that create a realistic alive mood of your favorite movie sports character.

You can set your live wallpaper colors, motion, and speed with lots of other customization options.

The animated cinema graphs wallpapers become more imaginative with fire, smoke, rain, snow, and other impressive realistic effects.

The wallpapers adjust themselves automatically and set the resolution to fit them entirely on your screen.
4. 4K Wallpapers – Auto Wallpaper Changer
---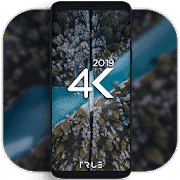 It is another best wallpaper app for android. It has a great unique collection of wallpapers of 4k and HD resolution. Its group is more diversified and creative. It is practically suited for any size and explanation of the screen. Along with static wallpapers, it also contains live wallpapers. Users find this app simple to use, and it has an intuitive interface. You can also share or export your favorite wallpaper to your PC or with any other directly from this app.
Important Features
There are over ten thousand wallpapers in twenty-five categories like anime, cartoon, animal, fantasy, space, airplane, car, and many other attractive groups.

The app will automatically change your mobile back screen at the previously selected time-frequency. 

It is a lightweight app that will save your battery life, and the live wallpaper will not consume much battery life.

This app will regularly update its wallpapers and enhance its library with the most popular and modern wallpaper images.

You can select and create your wallpaper library with your favorite wallpaper images.
5. HD Wallpapers (Backgrounds)
---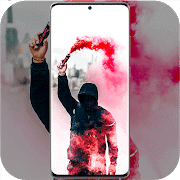 This android wallpaper app will provide you the best quality and exclusive images as wallpaper of your screen. The images' styles and creativity put the app ahead in the race. Over fifty thousand people all over the world use this app for their smartphone personalization.
The app has been made with more user experience research, and thus, it becomes the easiest and user-friendly wallpaper apps for android. It contains high-resolution images that perfectly work for any screen size.
Important Features
It decorates its displays with simple but elegant themes, and these themes are ready to install.

The live wallpaper concerns mobile health, and it will stop live action when the charge is at an emergency level.

There are a lot of wallpaper categories like black and white wallpaper, nature, space, abstract, animal, boat, summer, sunshine, rain, snow falling, water droplets on the water surface, etc.

It has the power to show you new wallpapers every time you turn on your screen light.

You can submit your HD photography to its library so that others can set your work as their wallpaper.
6. Black Wallpaper, AMOLED, Dark Background: Darkify
---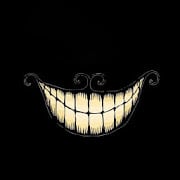 Many people love dark themes and wallpapers for their favorite android devices. This is an android wallpaper app that prioritizes dark themes and wallpapers for black lovers. The color black itself has an attraction power. And with that, if you get your favorite character or nature image, that will be more impressive. The images it provides all are still photos with high standard quality. But unfortunately, it does not support live wallpapers.
Important Features
It has a clean and straightforward user interface with awesome dark themes and icons.

It doesn't require any internet connection to display dark themes and wallpapers.

You can choose your abstract design, color, looks, and modest with fiery, snowy, rainy, or smoky modes.

Even with its HD black background, you can customize your phone with your favorite photos.

Some wallpapers contain inspirational and motivational quotes perfect for kicking your bad day with a new start.
7. Girly HD Wallpapers & Backgrounds
---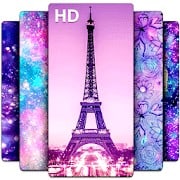 Well, if you are a girl and like cute girly things, this wallpaper app may be an excellent choice for you. Teenage girls like pinkish, glittery, attractive, and cartoonist things. I base most wallpapers of this app on girls' preferences. More than two million people use this android wallpaper app with great satisfaction. Though the users of this app are mostly teenagers, some anime wallpapers may be liked by all anime lovers of all ages.
Important Features
There are forty categories of wallpapers that include anime, cute puppy and kitten, pink background photos, and so on.

It contains more than ten thousand beautiful wallpapers that surely impress you utmost.

You can choose your wallpapers for both of your home screen and lock screen from this app. 

The wallpapers are so pretty and charming that it turns your mobile into a vibrant, energetic look.

All images are HD and 4K quality and will fit any size and resolution of the screen.
8. Muzei Live Wallpaper
---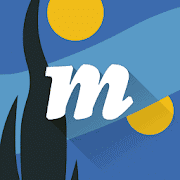 Muzei is another best live wallpaper for android. It is a free resource for wallpaper that is flexible and loaded with heart-whelming 4Dimages. It brings you to various famous arts done by world-renowned artists. Also, you can learn the story of the artworks that you choose from its library.
This app also brings wallpaper for your smartwatch. So you can also enjoy its wallpapers on your wrist along with your smartphone. If you are an art-admire person, surely you will love this app.
Important Features
It automatically updates your home screen regularly from your chosen photos.

It is a code friendly app that allows users to transform any images from any source of their likings into wallpapers.

The app dims off or blurs the background so that your apps and widgets are clearly visible.

You can enter into the app by simply clicking your phone's background two times at once.

The live wallpaper will not burn much energy off your battery as the app contains lightweight wallpapers and an energy-saving mode.
9. Backdrops – Wallpapers
---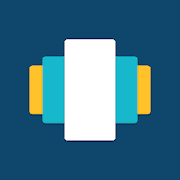 If you want to spice up your phone's background, this wallpapers app is for you. There are thousands of colorful wallpapers with various designs and modes. As it covers most aspects of life, you can choose the wallpapers that express your moods and personality.
You will find the wallpaper of abstract, material, space, earth, animal, nature, art, photography, geometric patterns, and so on. The backdrop is a mobile-friendly app that will not consume much space from your memory.
Important Features
Backdrops regularly change the background from your chosen images.

You can involve yourself with its community by reacting to your favorite photos and get the regular winner premiere wallpaper free as a gift.

Spread your photography and design creation as wallpapers with the backdrops community to earn recognition.

You can export and import your favorite wallpapers only by google syncing.

Every day its developer updates its library with high-resolution images. 
10. Tapet
---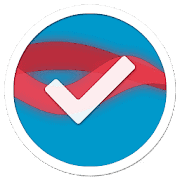 Do you want to have some unique wallpapers for your smartphone? Try this out. This is a rising star android app for wallpaper. It generates unique and pattern-based wallpapers with warm and soothing colors. Instead of collecting images from google or other browsers, it generates its unique wallpapers. You can either rely on pre-made wallpapers, or you can order wallpapers with your liked pattern, and the app will auto-generate the wallpapers for you within a few hours.
Important Features
It has its pattern manager that categorizes patterns according to the user's likings, popularity, news, etc.

The new feature of color picking makes it easier to make wallpapers with more customization of colors.

The app has launched its app widget to enhance its usability more with shortcuts.

This app generates images with maximum resolution that your phones can support.

It will surprise you daily or hourly with new wallpaper, and it will never show you any old wallpaper twice.
11. Water Garden Live Wallpaper
---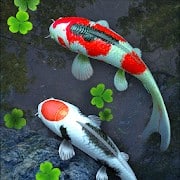 This is another popular live wallpaper app for android. The awesome 3d live wallpaper turns your mobile into a realistic aquarium. You can make waves at the live screen pond that gives you a real feeling of playing with water. It has gained its popularity and proved its reliability; this app helps remove your boredom and relaxes you at the time of anxiety.
Important Features
It has high resolution and smooth graphics, and 3D touch effects make the whole scene seem original and real.

There is many water garden scenery to set a custom natural scene for the pond.

The app supports live fish animation for any screen size, from mobile to large LED TVs.

The app is mobile friendly that consumes very little energy from the portable battery.

To make the fish more realistic and enjoyable, you can feed and tease the fish with your fingertip. 
12. The real aquarium – Live Wallpaper
---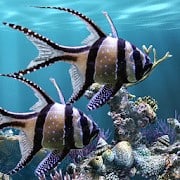 This is another best live wallpaper for android that has gained popularity across the globe. Turn your mobile screen into a live aquarium. By setting this wallpaper, you can see beautiful colorful fishes swim around your mobile screen. When you are bored, you can play with them. The app has HD quality and a lot of customization options. It gained popularity for its simplicity and attractive interface.
Important Features
The wallpaper becomes more interesting with animated bubbles, light, and realistic sound.

It is a lightweight wallpaper app that consumes less memory and graphics and thus saves mobile health.

By shaking your mobile, you will see a lively fishes presentation that seems so realistic.

It will be static when your mobile charge is critically low.

You can control the number of fishes and set the sea scenery, lightings and sound, and motion speed of the fishes.
13. Transparent Screen & Live Wallpaper
---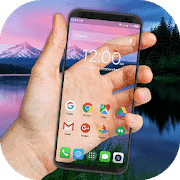 This is an excellent live wallpaper app for android. This is more unique as it transforms your phone into a transparent sheet. You can see the other side of your phone clearly as you look into a translucent mirror. It uses a device camera to create this effect. Also, there are live wallpapers along with transparent wallpapers. Its unique features have already gained millions of people's hearts.
Important Features
Its extra energy-saving mode consumes less energy than other live wallpaper apps.

The realistic parallax effect and vector motion increase the aesthetics looks of the wallpapers.

Take a screenshot of any natural things and can use it as regular wallpaper for your mobile screen.

The high graphics and powerful camera focus of this app make the background of the phone more lively and realistic.

As it uses a camera to show the live view, it seems your mobile battery will run out quicker, but with energy-saving mode, it consumes less than usual time.
14. Live Wallpapers HD & Backgrounds 4k/3D – WALLOOP™
---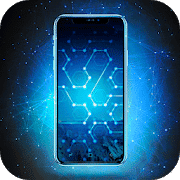 It is one of the most eye-catchy wallpaper apps for android. Those are made from patterns, abstract, AMOLED, vapor waves, nature, love-romance, and other things with a gorgeous black background. You can adjust light, color, space, animation speed, and so on.
The lots of customization options and unique wallpapers make your home screen and lock screen dazzling and outstanding. Along with live wallpapers, you can set 4k videos, animation, gif, and movie clips as your live wallpaper.
Important Features
There are neon glow wallpapers that give your phone a gorgeous aesthetic look.

You can customize and create your style with available fonts, colors, patterns, and motion for home screen and lock screen wallpaper.

It has a powerful search option that uses multiple filtering options for finding desired wallpapers.

All the wallpapers of this app are designed not to burn your screen and save the mobile battery life.

The app interface is simple, intuitive, modern, and loaded with thousands of still life and live animated wallpapers.
15. 3D Parallax Background – 4D HD Live Wallpapers 4K
---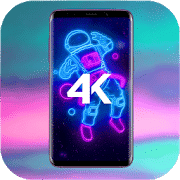 It is another modern live wallpaper for android, which has a unique, ultra-modern parallax effect. It comes out with the latest 4D wallpapers of holographic illusion. The smooth parallax effect will amuse you. The app not only comes with wallpapers but also brings high-quality themes.
Those themes are so gorgeous that they instantly can change the whole outlook of your mobile by changing the background and icons. The wallpapers are suitable for all ages, especially for the young generation.
Important Features
Multilayer wallpaper gives your eye a new experience with advanced 3D parallax motion.

Attractive neon glow lighting technology makes the wallpapers more eye-catchy.

It brings popular movie characters, scenes, and trendy items as live wallpapers at super high quality and sound.

There is a powerful search facility with multiple filter options that brings your desired wallpaper more quickly and precisely.

You can create your styles of themes and wallpapers and upload them to their server to get recognition from others.
16. ZEDGE™ Wallpapers & Ringtones
---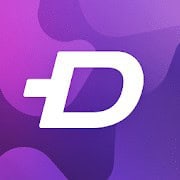 This is one of the best wallpapers apps for android. This app serves two purposes at once. From this app, you can select your wallpapers, and you can choose your ringtone from millions of collections. There are both kinds of wallpapers of static and live. It achieves millions of peoples' hearts by offering a wide range of categories of wallpapers and ringtones. It supports multiple devices. All of its wallpapers are HD and 4k quality. 
Important Features
There are auto changing options that will automatically change your daily background wallpaper and lock screen.

You can create your style by customizing wallpapers with your desired colors and stickers.

Its live wallpapers are a super energy-saving option that keeps your mobile battery for a long time.

You can save videos, gif, parallax motion, and quick animated videos as your live wallpapers.

It will notify you of unique wallpapers on special days like valentine's day, fathers day, mother's day, and at your anniversary, happy birthday, and other occasions. 
17. 4K Wallpapers – HD & QHD Backgrounds
---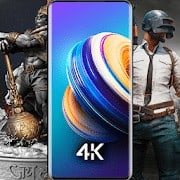 It is another popular wallpaper app. If you are looking for trendy and youngish wallpapers, this app is perfect for you. It provides excellent quality and unique wallpapers, focusing on exciting topics. Professional photographers and designers are creating their wallpapers, ensuring high-quality graphics and pixel-perfect image editing. There are so many categories of wallpapers like abstract, Hollywood, fantasy, animate, cartoon, cute, space, season, military. Aesthetic, still life, art, and so on.
Important Features
It has smooth and super fast wallpapers and themes that make your mobile experience fast and quick.

Though the wallpapers are high quality, the size of the app is small, and thus it is lightweight.

Its high graphics wallpapers automatically adjust their quality to any screen to prevent screen defects from constant still images.

The app loads wallpapers and themes fast to protect from battery draining and uses less internet.

It sends the users notification and unique wallpapers for special occasions.
18. Anime X Wallpaper
---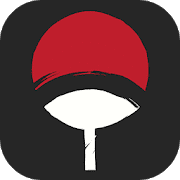 Are you an anime lover? Young people, especially children, and teenage people, like to decorate their mobile with cute anime wallpapers. This app is a dedicated anime wallpapers app for android. It has a massive, approximately one million anime wallpapers collection that contains almost all popular anime movie wallpapers, including Naruto, Death Note, Pokemon, Gintama, and so other popular anime shows. This app appears as responsive when it intends to support all sizes of screens. All the wallpaper available here are in landscape moods.
Important Features
Lots of customization options allow users to create and select their styles of wallpaper with customized themes and characters.

It updates its wallpaper library with the latest wallpapers every minute.

You can search for wallpaper precisely by using the filtering option from lots of categories.

There is an extensive collection of anime characters from which you can customize your favorite names with your favorite look.

This app is lightweight, and the wallpapers consume less memory from your device as their sizes are only three MB.
19. 4K Wallpapers – HD, Live Backgrounds, Auto Changer
---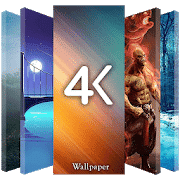 It is another best live wallpaper app that has gained popularity over recent times. This app loads a lot of eye-catchy wallpaper with natural subjects. The high-quality graphics and smooth transition make the wallpaper more elegant and user friendly. It updates its wallpaper frequently. The app's wallpapers support all types of android devices with different screen sizes. The installation of wallpapers is super comfortable and hustle free.
Important Features
The live wallpapers are super smooth, and the animation and speed are easily customizable.

Its live wallpapers contain a cool panorama effect that allows you to see things on different sides while moving around the mobile.

 Another attractive feature is it provides wallpaper with border light smooth light transmission that brings your mobile a high aesthetic look.

It supports two different wallpapers in two different screens of the home and lock screen.

To avoid your boredness, it will auto change the wallpaper at your pre-setted time.
Download
20. Glitter live wallpaper
---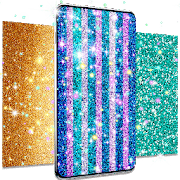 Many people like glittery and shiny things. They also want to have beautiful shiny, glossy wallpapers on their mobile. This app will bring you sparkly, glittery best live wallpapers for android devices. Those are suitable for all ages. You can use all of its wallpapers as static and live wallpapers. 
Important Features
There are many types of particles from where you can choose any single particle or mixed particles for your wallpaper.

Lots of different animation makes live motion more exciting and relaxing.

To make the wallpaper more interactive, there are five types of hand gestures that allow playing with the glitters.

You can choose your particle size and the speed of the glitter's motion and speed.

This app contains many background images that are matched with glitters and sparklings. 
Final Words
---
These are the most popular wallpaper apps for android. Except for these apps, many other live and static wallpaper apps are available at the google play store. Here I have put the wallpaper apps that serve all kinds of moods and personalities. Hopefully, these apps will fulfill your demand. All the apps, as mentioned earlier, are available at the google play store for free. 
Therefore, you may try all the apps and can tell us about your experience. Please don't hesitate to write to me about your experience or any suggestions. If you find these articles helpful, only then my hard work pays off. Thank you so much for reading this article. To be updated about the latest apps for android, stay tuned with us and find many exciting applications for your android devices.