People who love home theater PC are constantly getting interested in Linux since Microsoft made a wall above the Windows Media Center Edition for the users. As an open source operating system, Linux provides more opportunities to create and maintain a home theater PC. But you will need a Linux Media Server software or distro for that. It can help you to set up a cost and resource-effective media server, which ultimately lets you watch, share, or listen to all the media files from a remote location on your Smartphone or desktop. 
Best Linux Media Server Software and Distros
---
I am sure you are looking for a powerful Linux Media Server software or distro as you are reading this. Don't worry about it, as we are going to share a list of the 20 Best Linux Media Server Software and distros.
Remember, you need to have a system running lightweight Linux ( preferable to save resources) or a cloud server and one suitable media server software that suits your requirement best when you set up any media server.
Moreover, we suggest you check different features and small descriptions of each option to choose your piece of cake.
1. Kodi – Home Theater Software
---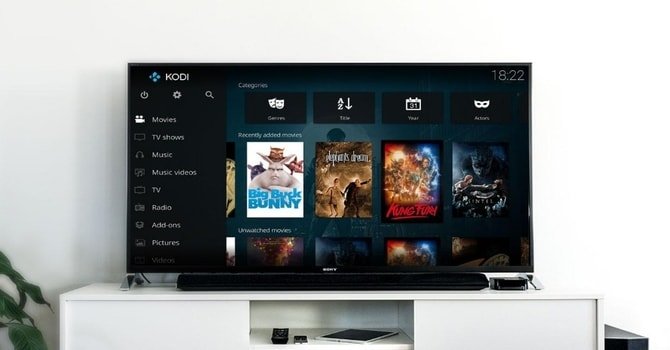 Kodi is one of the best free and open source media server software available. It offers an intuitive graphical user interface with lots of customization options. Kodi is an all-in-one entertainment software center that supports all the major OS, including Android, Linux, Windows, iOS, and macOS. It also supports a web interface, and functionality can be increased with the help of add-ons.  
Initially, Kodi lets you create a sustainable network of unlimited media. You can store all the media files and share or enjoy those with friends and family from a local computer or network server. It indeed supports a web interface and a lot of user-created Add-ons. You can simply browse, filter, view, sort, and create a slideshow with Kodi. It also lets you import images to the library.
Kodi Official Flatpak Snapcraft
2. Universal Media Server
---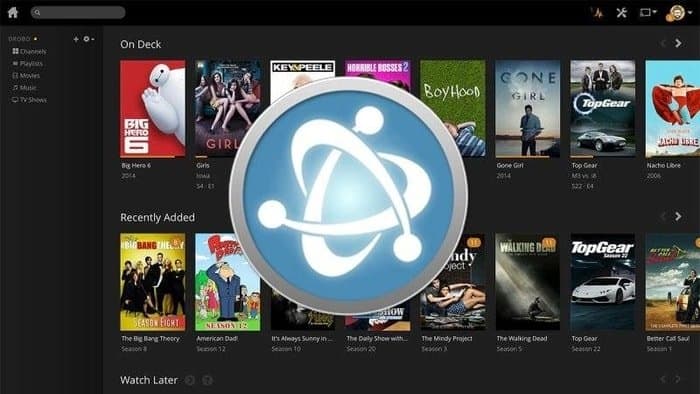 Universal Media Server is a free, cross-platform, and open source media server software for Linux. It focuses on system stability and a wide range of file compatibility. This home media server software comes with a nice and clean web interface and easy subtitle integration. Besides, it doesn't require a powerful configuration to work on. 
Universal Media Server ensures strong privacy protection. basically, it is a free DLNA, UPnP, and HTTP/S media server. You can use it on almost all devices, and it has amazing metadata. Also, it lets you enjoy online and streaming media with subtitles. This powerful media server eventually supports almost all media formats and networks.
Universal Media Server Official
3. LinHES
---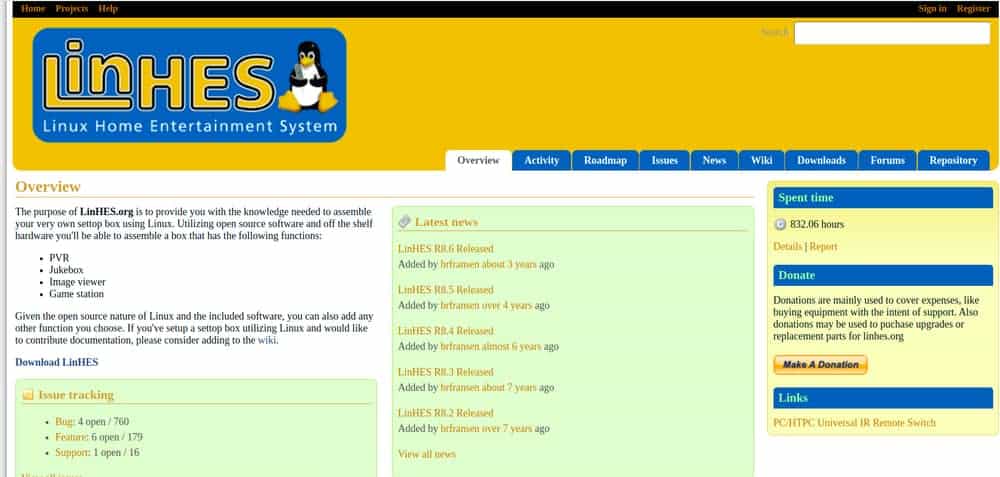 If you are looking for a particular distro for a media server, LinHES can be your piece of cake. This Linux distribution works as a Home Entertainment System, and so it names LinHES. Mostly, people use it to maintain and even create a home theater PC. With this distro, you won't need any specific software to run playback media files, including video and audio.
LinHES comes with a rich music player and supports multiple files. A video player that contains four built-in video encoders is available here as well. Indeed, it lets you watch, record, and pause live television and supports almost all audio and video formats. You can also play games and read newspapers here as well.
4. Plex – Media Server
---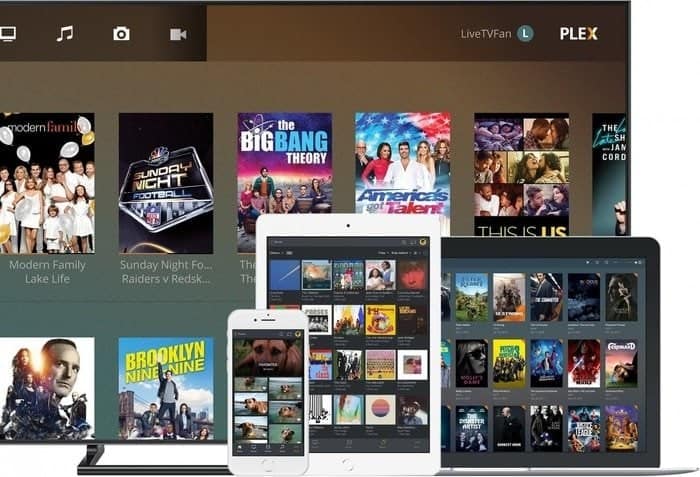 Plex is a secure and powerful media server software for Linux, Windows, macOS, and many other operating systems. It supports almost all the major file formats and offers an easy-to-use interface. All the access to the accounts is encrypted and lets you have full freedom of what to share and watch. It also supports cloud sync and gives offline access to media files.
Plex supports cloud sync and audio fingerprinting functions. An automatic photo-tagging function and an easy sharing option are available. It indeed lets you enjoy offline access to your media server. Strong parental control functionality is here too. Eventually, you can encrypt connections with other user accounts.
5. MythTV
---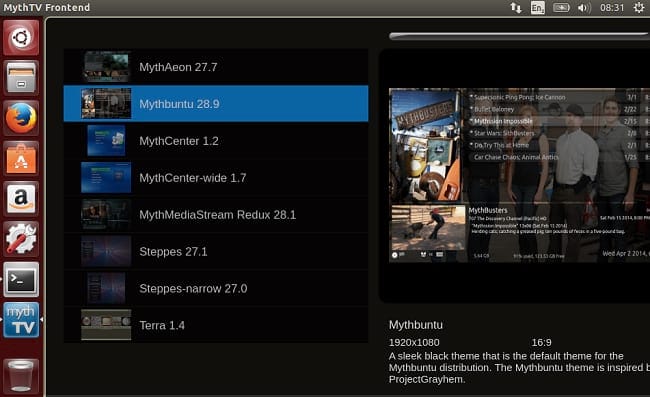 MythTV is another free and open source media server software for all the major operating systems, including Linux. It has a built-in UPnP support for sharing multimedia content. It lets you enjoy both analog and digital TV even, including HDTV. You can use it to enjoy your digital music collection and unlimited video media files. Also, it comes with a strong Parental controls system.
6. Subsonic – Personal Media Streamer
---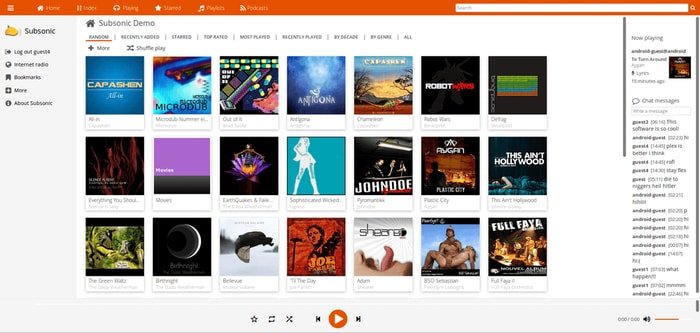 The next suggestion is Subsonic. It is a solid, feature-rich, secure home media server for Linux. It supports all the major file formats and offers a collection of 25 supported apps that help to stream music and movies into various types of mobile devices. It's highly configurable and supports secure SSL connections. Also, it supports around 28 languages, and approximately 30 different themes are available.
7. CoreELEC
---
If you are running a device with an Akogic processor, I have a better option for you. CoreELEC is a very popular Linux media server distro. It is designed based on Kodi1 technology, and the developers of this distro described it as 'just enough OS.' However, CoreELEC is not particularly available for the standard PC (x86/x64) users. But you can use it on other devices like Android TV.
Generally, it's an ideal distro for set-top boxes, especially those with a pre-installed Android TV. You don't need to face any operating system components requirements to use this distro. Indeed, it is easy to synchronize this distro with Kodi, and you can enjoy Live TV streaming on Linux with it. Also, it regularly updates, and the developers try to fix all remaining bugs on time.
8. Serviio
---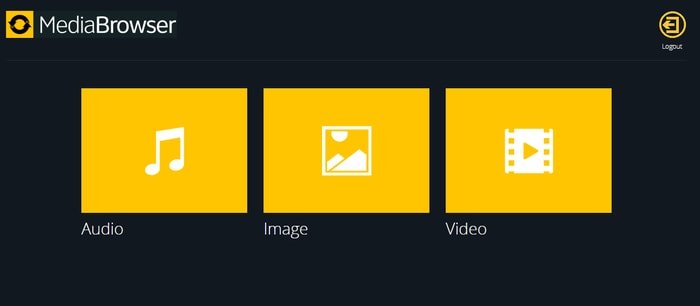 Serviio is a java based free and cross-platform DLNA media server for Linux. Like any other Linux media server reviewed here, it also streams various media files and supports local and online content. Serviio initially supports Alexa devices, so you can easily control it with your voice. Also, you can enjoy media subtitles, and it will automatically update the media library when you make any changes.
9. Jellyfin
---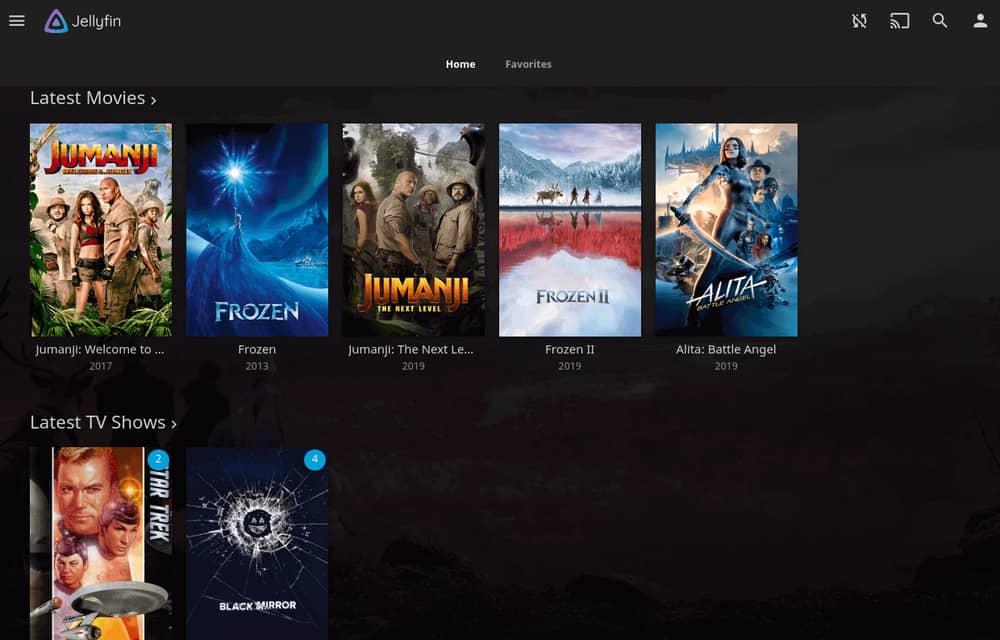 You can use Jellyfin if your priority is to manage and control the stream of your medial. It's also a simple yet powerful open-source media steaming system specially designed for Linux users. You can use it as an alternative to other powerful media server software like Emby and Plex. Jellyfin uses multiple applications to provide media streaming from its dedicated server for the end-user devices.
Jellyfin Official Flatpak Snapcraft
10. Madsonic – Music Streamer
---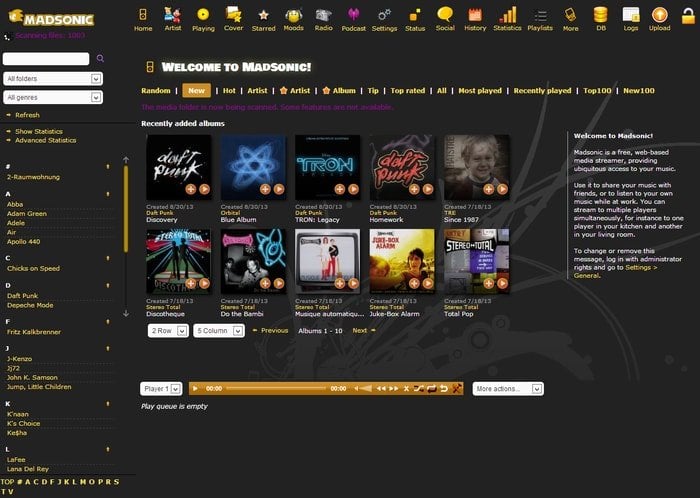 Our next suggestion is Madsonic, a well-known, secure, and open source media server software for Linux users. This media server software is developed using Java. It offers Madsonic API for the developer to make their own add-ons and scripts. Madsonic is basically a music streaming software with unique features like jukebox functionality, Chromecast support, etc. Also, it's a very flexible media server software that can manage more unlimited media files you save here.
11. Emby – Open Media Solution
---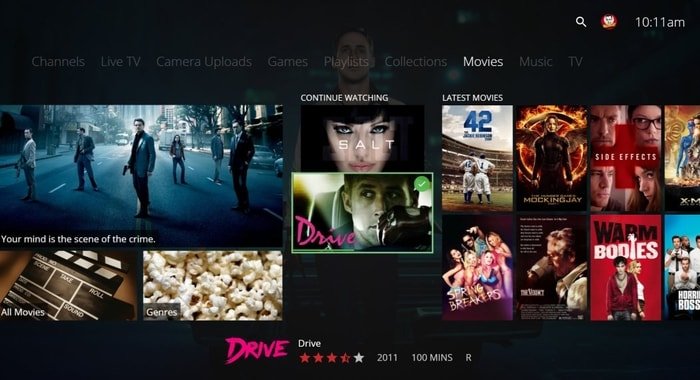 If you are searching for a powerful, cross-platform, and flexible media server software, then Emby can be the best choice. You can run this neat and clean media server software on a machine running Linux and most other operating systems. It offers a web client for browser-based access on various mobile devices or simply uses the emby TV app.
Once you get settled installing emby media server software, it will be very easy to manage personal videos, music, images, etc., via an easy-to-use and intuitive graphical user interface. It also syncs media files on mobile and cloud sources seamlessly. It supports almost all media formats and lets you enjoy live TV. Besides, it comes with a strong parental control system.
12. Gerbera – UPnP Media Server
---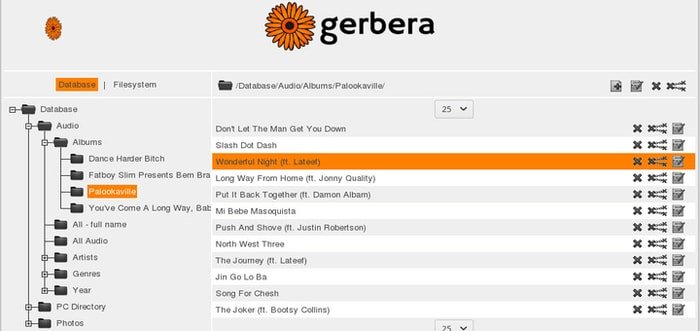 Gerbera is our next suggestion, and it comes with a set of tools and features, allowing you to customize and set up the home media server efficiently. It lets you get metadata from various file formats and allow you to playback media through UPnP. Many plugins and scripts are available that make you flexible in transcoding various media formats. Besides, it extracts metadata from your music files automatically and ensures a flawless media experience.
13. Ampache
---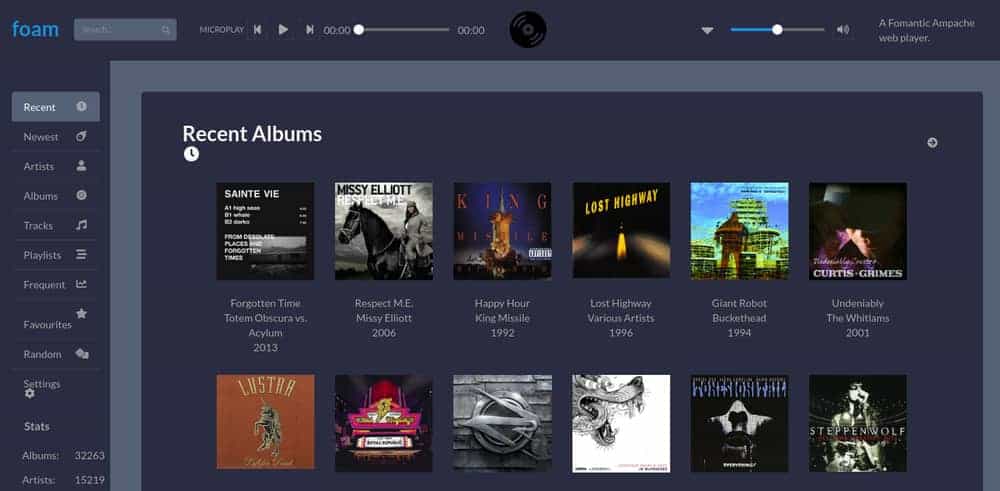 You can also try another cross-platform audio and video streaming media server, Ampache. The best part of this software lets you host and manage all your favorite media files. It supports almost all media formats, and you can enjoy subtitles with this software. You can also use it on almost all your device types, including computers, smartphones, smart TV, etc. Also, it is easy to install, and the user interface is very minimalist in nature.
14. LibreELEC – Open Embedded Linux Entertainment Center
---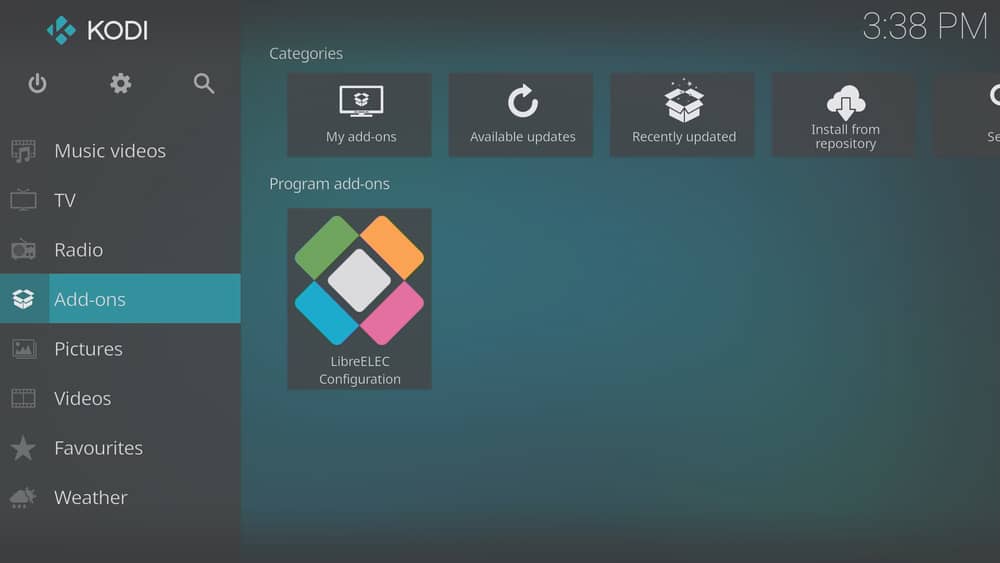 Unlike any other Linux media server, LibreELEC is a lightweight and secure Linux OS that lets you set up a high performed and configurable Linux UPnP server using Kodi. It's basically a foundation hub. On top of that, you can run Kodi media server software. It lets you enjoy all your raw images and unlimited audio files.
LibreELEC is an all-in-one solution for managing and browsing media files, including movies, music, audiobooks, TV shows, etc. Browsing the entire media server is indeed fun here. Moreover, you can also record your favorite TV series for watching afterward. The overall performance and functionality can be increased with the help of Add-ons.
15. Stremio
---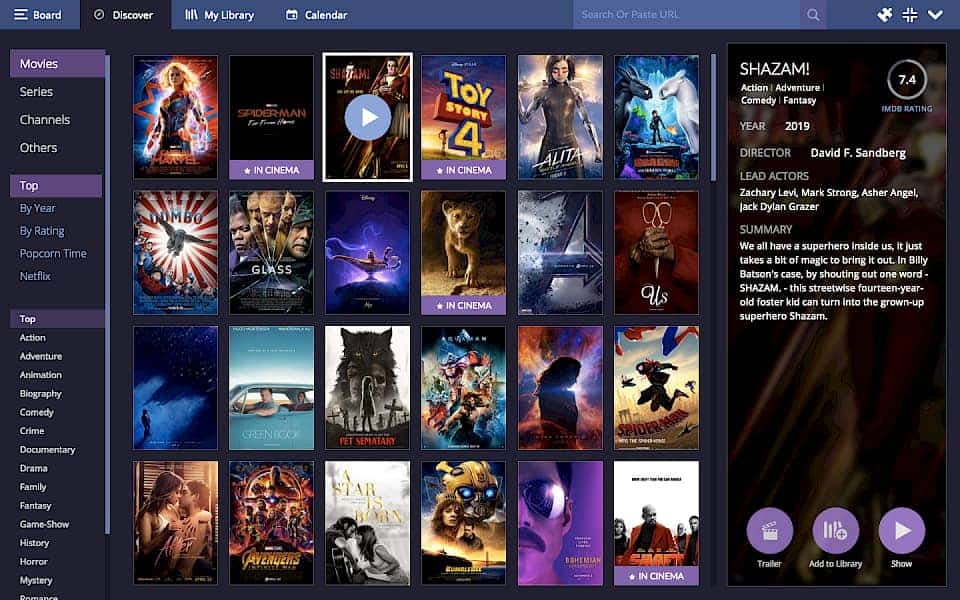 Stremio is an energy-efficient and modern media center software you should try for sure. It brings all your favorite video content in one place and provides you with a nice user experience. It will keep all the content you watched in history and open a lot of different sources for you to enjoy browsing new content. An organized video library is also there to store all your favorite content.
Stremio Official Flatpak Snapcraft
16. OSMC – Open Source Media Center
---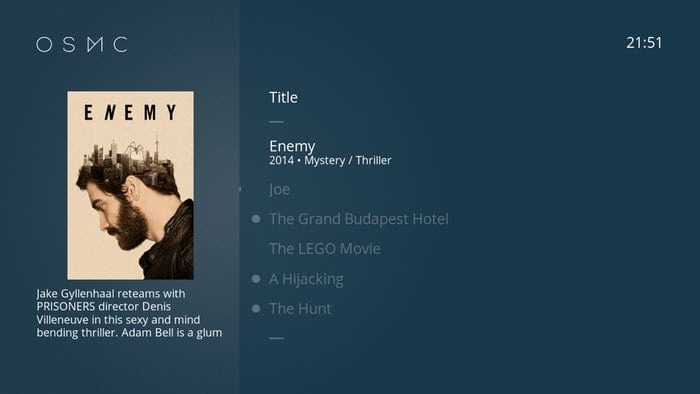 OSMC is a free, open source, and featured rich media management and streaming server software, and it's another must-try. Basically, it's based on Kodi and supports all sorts of media files. Additionally, it's easy to set up and provides a nice-looking GUI with various sharing protocols. Also, it is updated automatically and supports almost all known media formats. The best part is its interface, and I am sure you will love its theme.
17. Obmin – HTTP File Server for GNU/Linux
---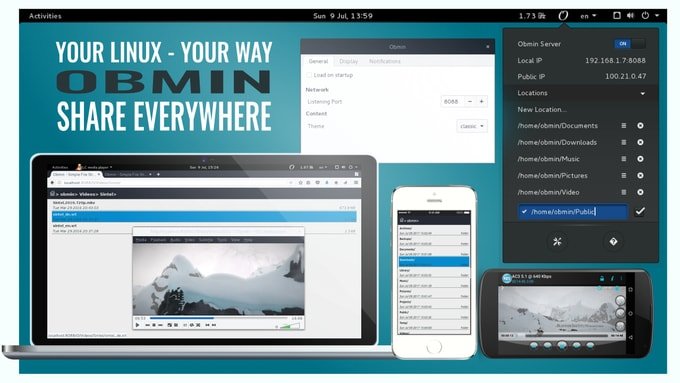 One of my Google+ friends has requested to check Obmin, and believe me; it's just amazing. I have found this HTTP file server software super easy to use and has many unique features. You get many extended features with its compatible addons, and I am sure that you will love your minimalist interface. Indeed, it comes with a strong privacy and security system.
Obmin is an easy-to-install and multiplatform HTTP transfer protocol available everywhere in Linux, OSX, Windows, Android, iOS, etc. Moreover, it supports various Linux desktop environments like Gnome, Mate, KDE, LXDE, XFCE, Unity, etc. Besides, it's a highly customizable media server software too.
18. Red5 Media Server
---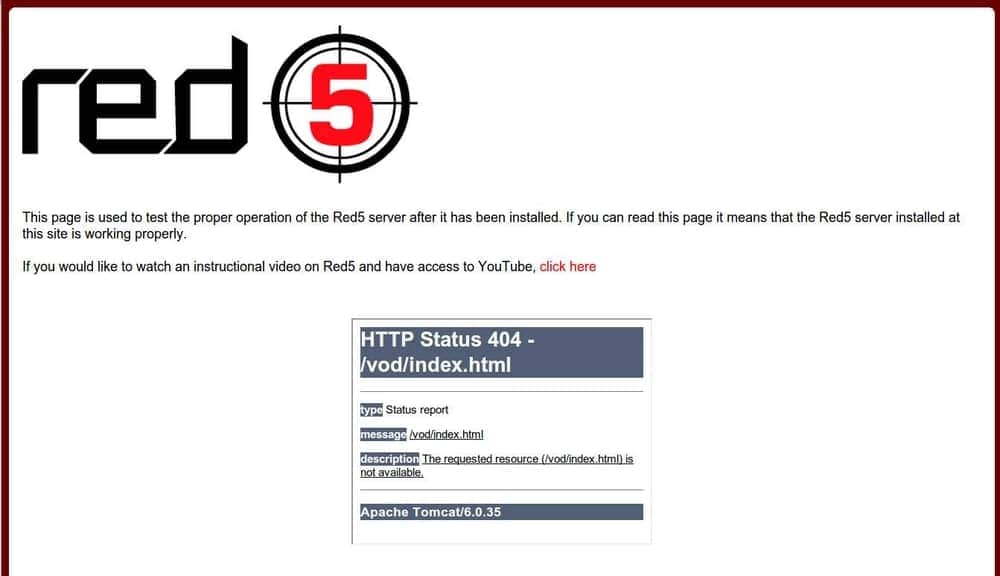 If you are looking for a clean media server software with additional audio and video client, maybe Red5 will be your best choice. It is another open source and multiplatform support media server with a minimalist interface. Initially, it supports data synchronization and remote sharing too. Also, it supports most file formats and lets you explore new content easily.
19. RetroPie
---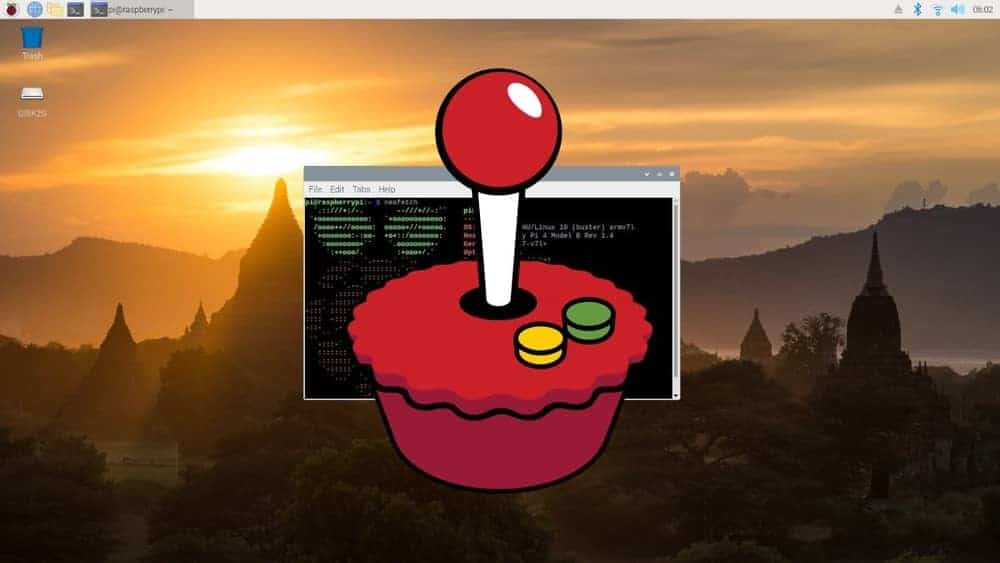 If you prioritize games and media equally and looking for a software library that fulfills both of your requirements, this one is your must-try. Retro-pie is a gaming platform for Raspberry Pi, and it works well as a media center software. Eventually, you can install Kodi and other popular media server software to collaborate with RetroPie to enjoy unlimited audio and video files.
Not just on Raspberry Pi; it works well on Ubuntu and Debian. Indeed, it lets you install Kodi in the retro gaming environment. While playing games, you can constantly enjoy music using this software. It also supports DVD players and different gaming consoles. Also, with this tool, you can emulate different gaming consoles like NES, SNES, Sega Genesis, Game Boy, etc.
20. Airsonic
---
We have already come to our final recommendation, and this time, it is Airsonic. You have already met Mediasonic and Subsonic, and this one is an amazing alternative to that software. Undoubtedly, the features will be similar, and Airsonic will provide you with a clean interface. It uses On-the-fly resampling in low bandwidth situations. Also, it is a multiplatform supported and comes with an excellent transcoding engine too.
Finally, Insights!
---
At last, it's an obvious question of what's the best Linux Media Server Software? You should choose the best Linux media server software based on the tools and features you are searching for.
Also, you should check little details like the types of device you want to use, types of user you are (newbie or admin), types of file format you want to run (video or audio or both), easy web interface, transcoding, metadata scraping, media recording facility, etc. All those matters will help you to set and get the best Linux media server software.
If you are a newbie, I recommend using Plex and Kodi as they provide lots of tools and features for a home media server. Moreover, CoreELEC and Ampache are worth trying. But don't forget to check the small details given on each option if you want to try the appropriate one for yourself. 
However, did you like this list of Linux media server software? Inform me if l miss any other best media server software in this list? Let me know in the comment section. Also, share it with your friends and family on social media. Thanks for the time you spent here.