Whether you are a movie lover or an animation series lover, you must need a good-quality video player to run the file on your Linux-powered PC. And most Linux users often face a problem finding the best Linux video players. While finding a video player for Linux, you should check the interface, file support, shortcut, subtitle support, and some basic features. And it should be clean and contain not so many features to make you confused. However, if you are looking for a Linux/Ubuntu video player, you can check this content.
Best Linux Video Players: Must-try for Movie Lovers
---
For sure, you will find a lot of Video Players for Linux over there. All of them mainly do the same thing to play a video file. So, finding the best one is pretty much tougher. For the best video-playing experience, you need to find which video player will offer you the additional features of playing any video. Here, I will be sharing the top 15 free and best Linux video players with the best features that every app offers.
1. VLC Media Player
---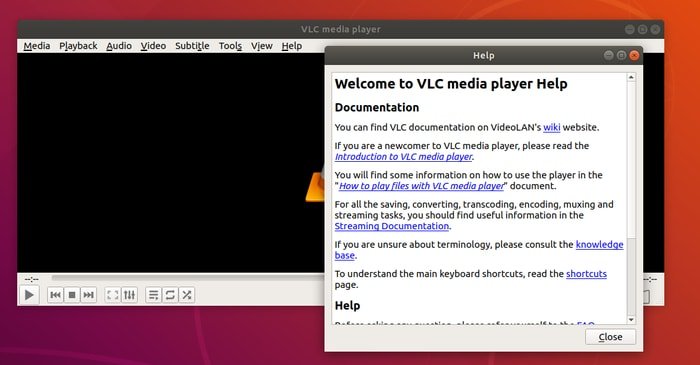 VLC Media Player is one of the most popular video players worldwide. It was first released in 2001 under the VideoLAN project. It is an open source media player that supports almost all media file types on Linux.
Eventually, the VLC media player comes with functions for network share browsing, downloading subtitles, video playlists, pop-up videos, etc. You can play a media file from a DVD or USB flash drive using it.
Various API versions are supported in it. It will also offer you its own Add-ons for your Browsers, such as Google Chrome, Safari, Mozilla Firefox, etc. You can play high-definition video, including the format: MPEG version-1, 2, 4, HVC, and HEVC on Linux. Moreover, all audio files can be played in VLC Media Player.
VLC Media Player Official Snapcraft FlatHub
2. Bomi (CMPlayer)
---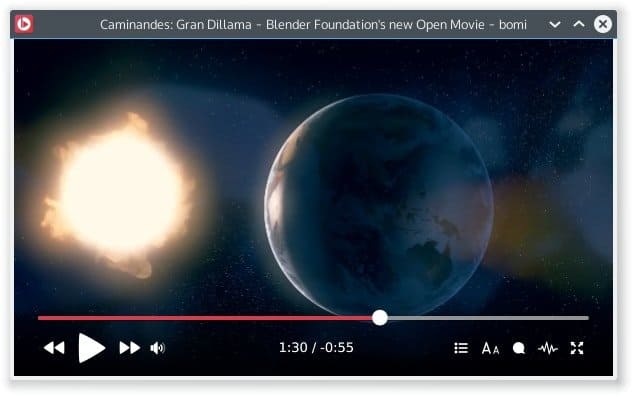 You must be heard about the popular CM Player. Bomi player is the actual name of this player, and it offers you to play all types of Video files. This video player is quite easy to operate and provides some powerful features you will find in the menu.
It works really well on Linux and provides GUI features at the same time. Also, it initially saves all your playback records, which helps to browse your old playlist. Besides, it supports Audio files and Subtitles as well.
3. SMPlayer
---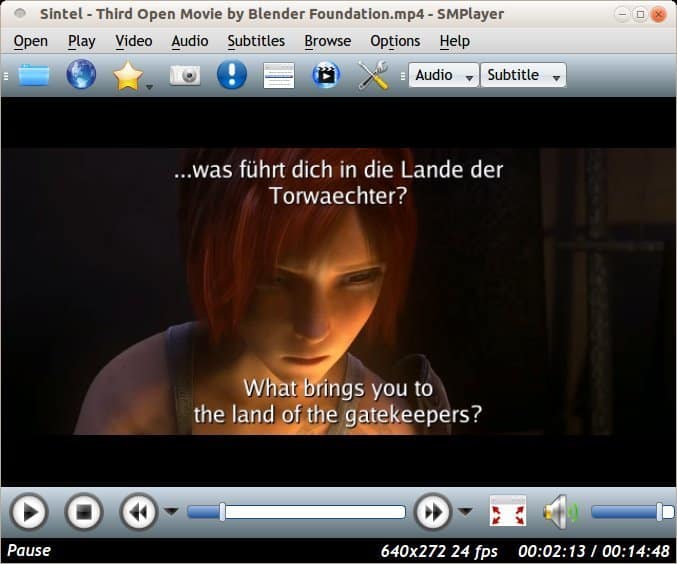 SMPlayer is another fantastic media player on Linux that supports all the default formats like other media players. It has a built-in codec which helps you to play YouTube Video directly from this player. It comes with built-in codecs and lets you play ad-free YouTube videos as well.
It will load the subtitle of a movie from the internet. When you play a video in SMplayer, it saves all your settings. Besides, it is a fully resume-supported video player. Also, it will play the videos at the same point that you previously stopped playing. And you can customize the UI as well.
SMPlayer Official Snapcraft FlatHub
4. Miro
---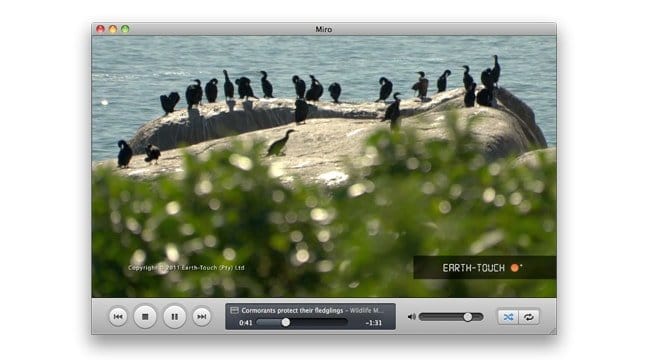 Miro is a totally free and open source video player that plays any format of a media file. It supports almost all codecs that will offer you to play video smoothly. There is a simple video converter available in Miro, which will allow you to convert almost any video with Miro into mp4/h264. This amazing video player is easy to use and helpful for downloading and playing media files online.
5. MPV Player
---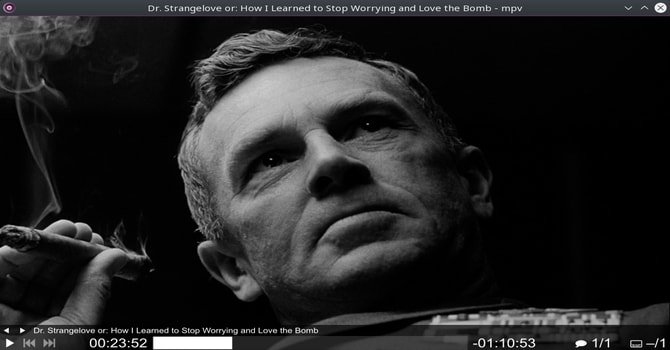 You can also use MPV Player, and I am quite sure that you will love its clean appearance. MPV player supports almost all video files. That's why it is one of the best Linux video players. It has some additional codecs that will help you play a high-quality video file.
It has OpenGL-based video output that supports video scaling with color management, high-quality algorithms, frame timing, and more. Moreover, the MPV player will offer Media encoding functionality, smooth transition, etc.
6. XBMC – Kodi Media Center
---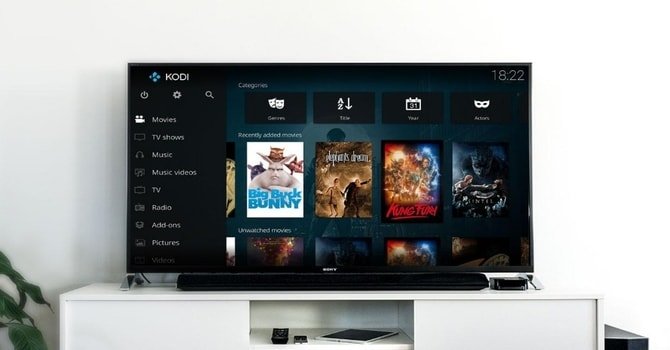 Kodi is a cross-platform video player written in C++ as a core with Python scripts. This very popular Linux video player will offer you to play audio and video files simultaneously. It will provide you with some powerful features such as audio and video streaming plugins, visualizations, screensavers, themes, and more. It supports all media formats, including MPEG-1, 2, 4, HVC, MIDI, MP2, MP3, etc.
7. ExMplayer
---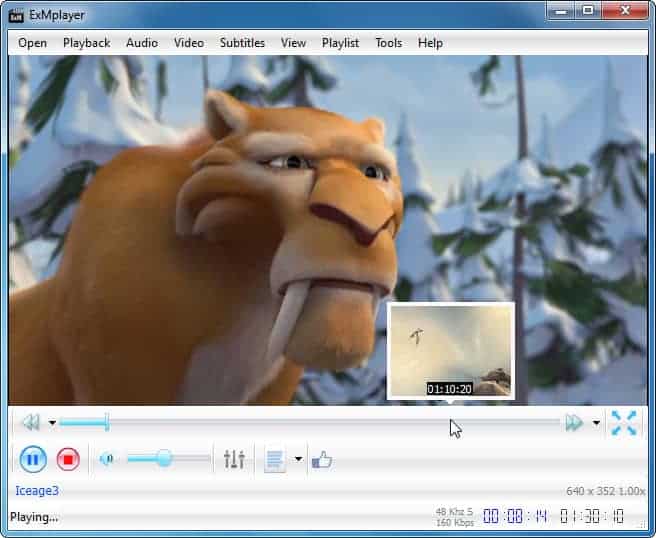 The Next Suggestion is ExMplayer. For its robust GUI frontend and aesthetic operation interface, we cannot skip this software from the list. Eventually, it became the world's first video player that came with a thumbnail-seeking function. You can play both CD and DVD files with it, and it supports both 2D and 3D video files.
But the best part of this video player is its integrated audio converter, and I am sure you won't find it in any other Linux video player. The developer also updates this media player regularly, and when you have an internet connection, it will get automatic updates. You can even search for the subtitles from this media player. So, you should definitely try this media player on your Linux system.
8. Parole
---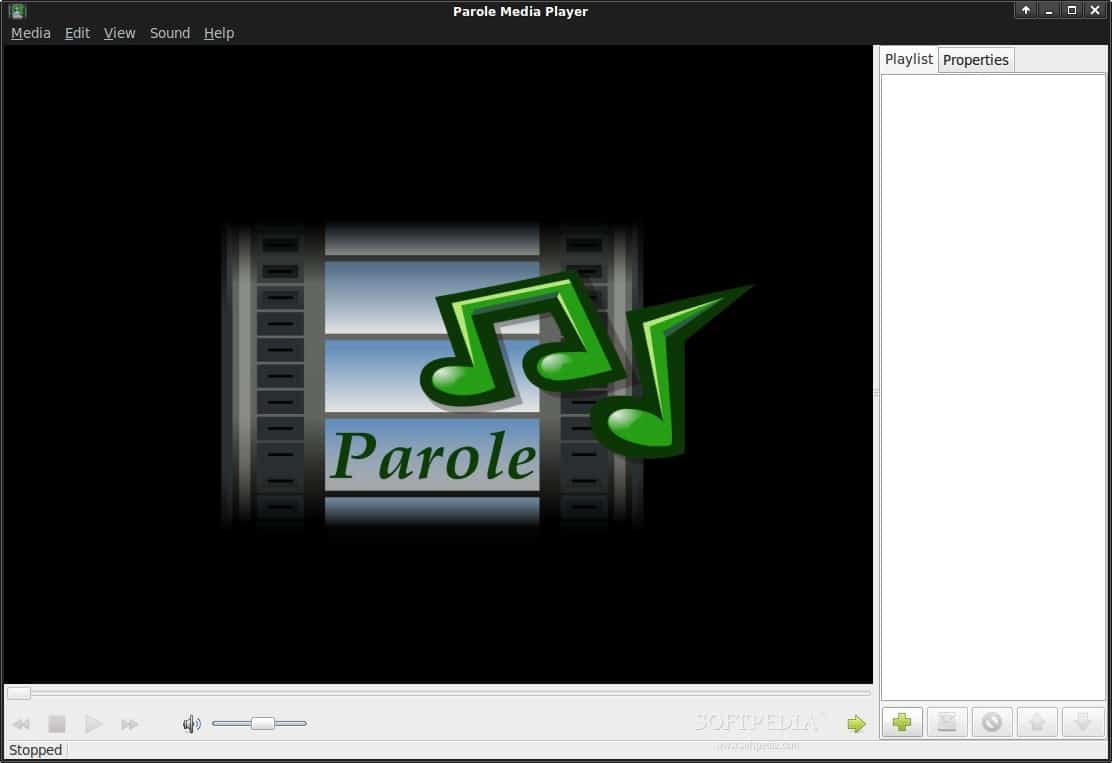 Parole is a simple Linux video player which plays all media files such as WMV, AVI, MOV, and MP3. You can install this tool to play almost all types of video from CD, DVD, and even from the Local drive without any obligations. It will offer quick memory transfer, high-performance communication, and an intuitive configuration system.
If you want to get more features in Parole, you can easily use some of its extensions. However, it is a free Ubuntu multimedia app and works on all Linux distros. This lightweight video player requires fewer system resources, and you will definitely like its clean operation interface.
9. MPlayer
---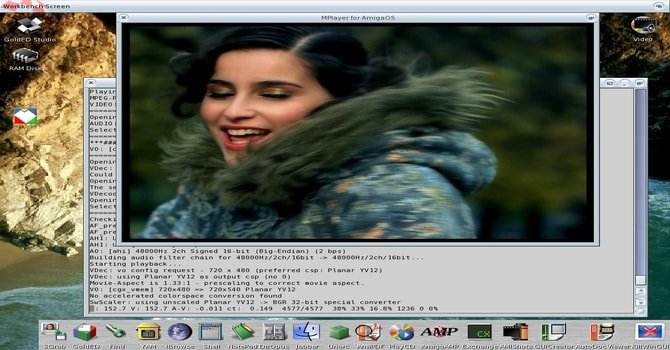 Mplayer is available for almost all operating systems, such as Linux, Windows, MAC, and Amiga OS. This media player is mainly written in C and released under the GNU General Public License.
It is a crossed platform music player that will offer you many features such as X video extension, Framebuffer, DirectX, VESA, SDL, etc. It will easily play a media file from your physical media drive. It supports many media formats, such as DV, MPEG, H.263, Real Video, MJPEG, and more.
10. Gnome Videos
---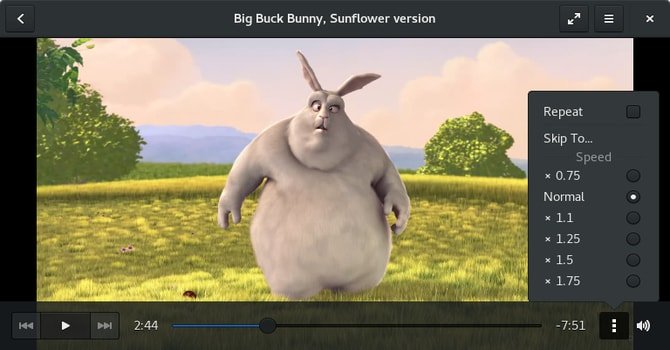 Gnome Videos is a default video player for Gnome Shell. It is one of the best Linux video players, which is very simple to use. This high-end video player supports many video types, including M3U, SMIL, Real Audio format, and Windows Media Player format. It will offer you other additional features like still capturing, subtitles and adjusting contrast, brightness, and saturation during video playback.
If you are looking for a Ubuntu video player that lets you take still captures, you can use this video player as well. It eventually lets you add SubRip subtitles to the video, and you can customize the adjusted brightness, contrast, and saturation of the played files. Besides, this Linux video player supports direct video playback from different online channels too.
11. Celluloid
---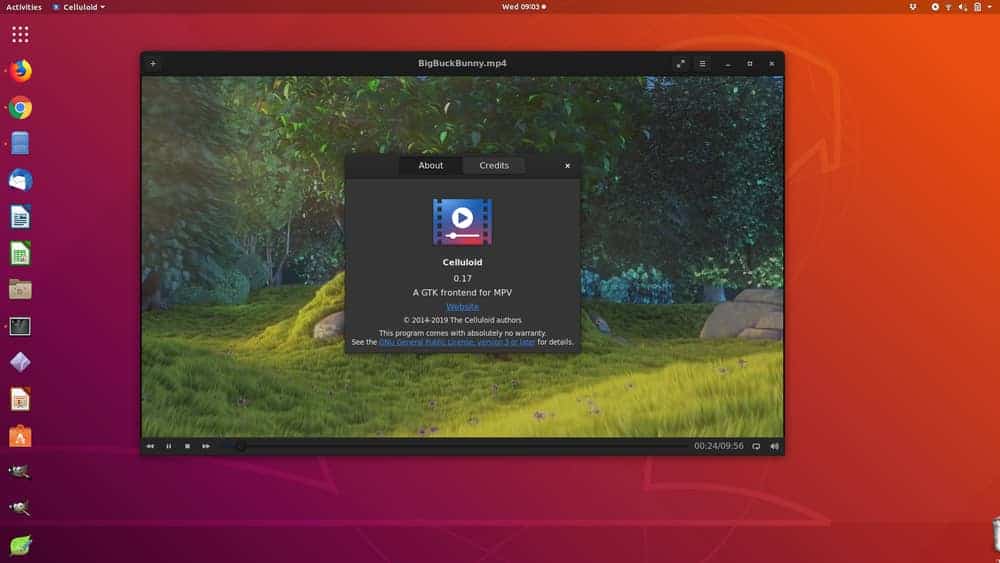 Let's get introduced to Celluloid, one of the most popular GNOME media players. It is basically a very configurable GTK+ frontend for the media player. The interface is simple and not confusing at all.
Only the common shortcuts are displayed on the video, and that makes it handier. You can adjust the setting, and it supports a drag-and-drop playlist too. Also, this tool implements the MPRIS D-Bus Interface, which is quite a unique feature.
12. Deepin Movie
---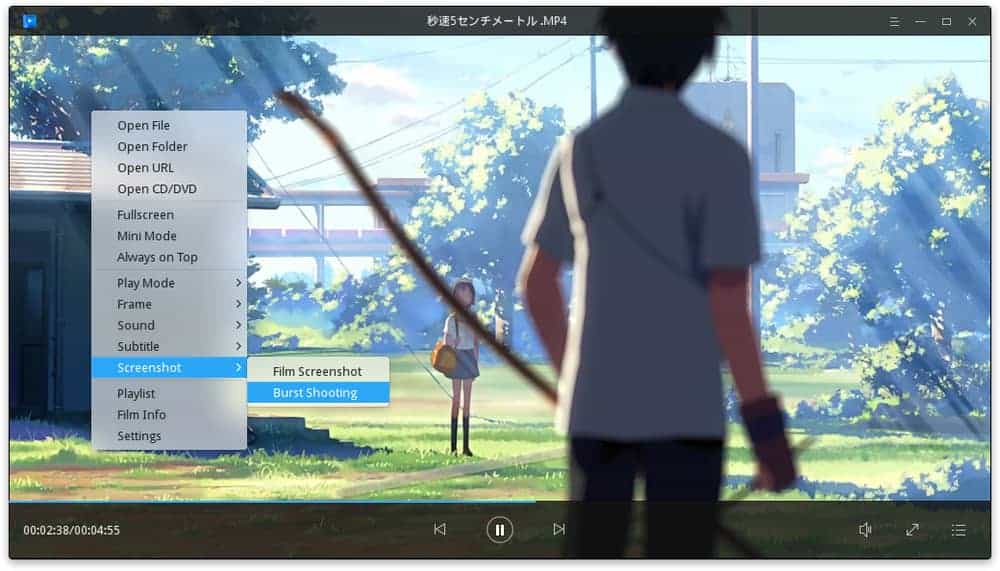 Is it just the movies you always love to enjoy? Yes, this option is for movie lovers, and Deepin Movie comes with all you need in the best Linux Video Player. This Linux/Ubuntu video player is designed with an intuitive operator interface and a bucket full of rich shortcuts. Also, it is good for almost all Linux Distro, and you can use it on various devices.
Deepin Movie lets you get rid of constant mouse clicks as it comes with all the play operations that you can handle with your keyboard. Besides, it supports all known video file formats, and it is completely free to use. Also, you can enjoy all the video streams from different online video resources using the streaming function of this software.
13. Xine Multimedia Engine
---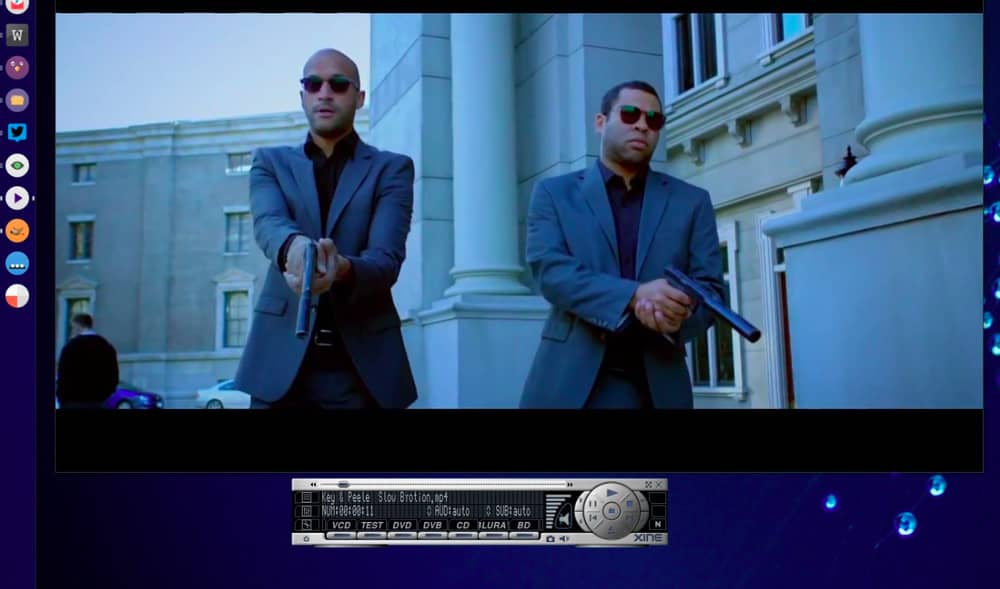 We will suggest Xine Multimedia Engine if you are looking for a portable video player app with lots of customization tools. This software supports almost all familiar video file formats, and you can customize the skin of the GUI using this tool. Additionally, you can add or load subtitles on the video directly from here.
It is a completely free multimedia app, and it lets you play both BluRays, CDs, DVDs, and VCDs on your Linux system. Besides, it supports streaming so that you can enjoy unlimited video streams from different online sources. Also, the interface is clean, and there is nothing much to confuse you.
Xine Multimedia Engine Official
14. Dragon Player
---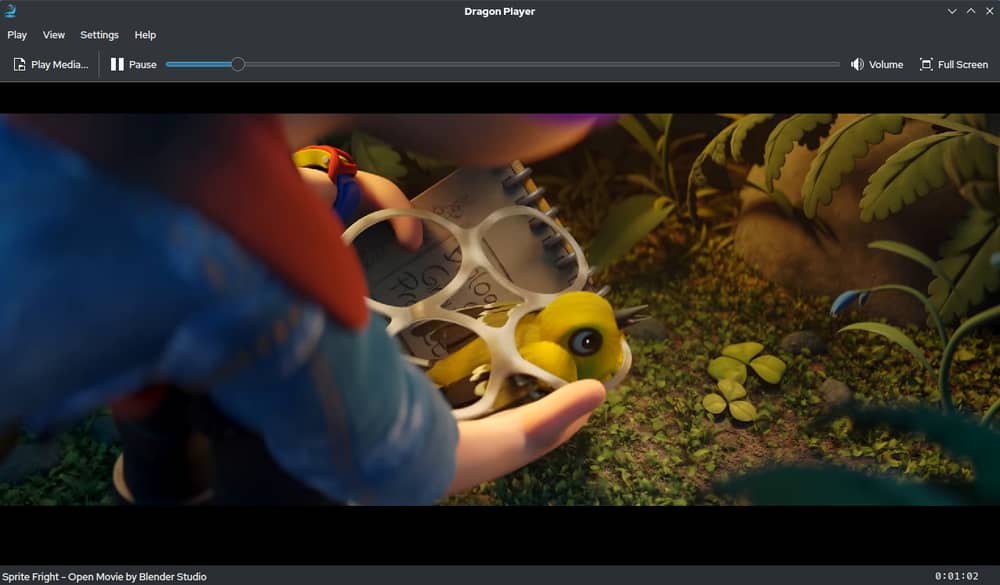 If you are looking for a simple multimedia app with options to get confused about, Dragon Player will be your best option. It is a minimalist Linux video player supporting most video file formats. You can pause and resume the video with one click and control the entire operation with either mouse or keyboard.
Dragon Player Official Snapcraft
15. Haruna Media Player
---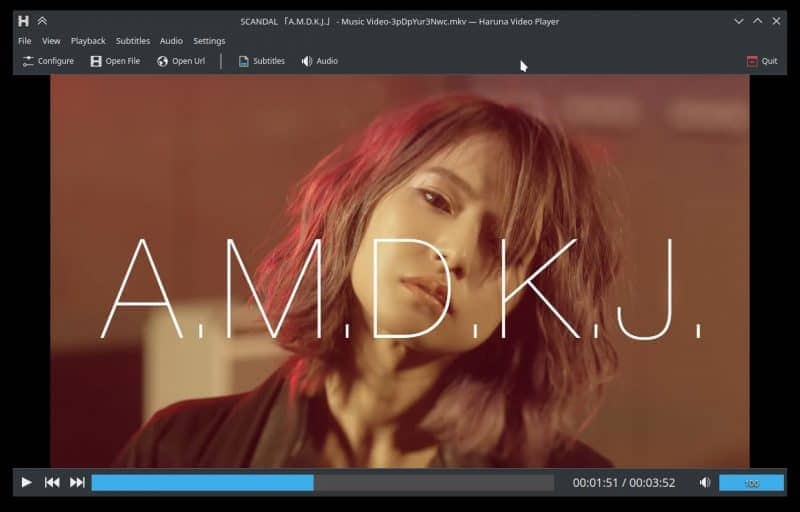 We are going to conclude the list of the best Linux video players with Qt-based software. Haruna Media player is the one I am talking about. I am sure that you are already familiar with this popular media player.
It comes with a Youtube-dl, and you can use a bucket full of keyboard shortcuts. Haruna is well known for being a comfortable video player with a peaceful user interface.
It lets you control the playback speed, and you can take screenshots directly using this software. Besides, for the subtitle lover, it must be the best tool. Eventually, it lets you add both primary and secondary subtitles to a video file. Additionally, it comes with a hardware decoding function, and you will love to use it as the most attractive frontend for MPV.
Final Thought
---
For whatever purposes you are using your Linux PC, it doesn't matter. A video player is your must-have. And you cannot just use any player on your Linux system. But we can guarantee that all video players in this article work well on almost all Linux Distributions. And also, they will offer you the best movie and video-playing experience.
However, if you ask me which one I am using, I have to say it's the VLC media player. But I also used SM Player and Kodi as well.
Now, let us know which one you are using right now. We will wait for your feedback. So, this is the time we should take our leave, and we will soon come up with something new. Till then, stay safe and healthy. Thank you for being so supportive.