There are a lot of video players available for Linux. Those video players mainly do the same thing to play a video file. You need to find which video player will offer you the additional features of playing any video. Here I will be sharing the top 10 free and best Linux video players with the best features that every app offers. You might have a look at how to install the offline files on your system. So let's began with the top list of best video players for Ubuntu and other Linux distros.
Best Linux Video Players
---
In this article, I will share some best Linux video players that will help you decide which is perfect for you.
1. VLC Media Player
---
VLC Media Player is one of the best and most popular videos player worldwide. It was first released in 2001 under the VideoLAN project. It is an open source media player that supports almost all media file types on Linux. VLC Media Player support network shares browsing, downloading subtitles, video playlists, pop-up video, etc. You can play a media file from a DVD or USB flash drive using it.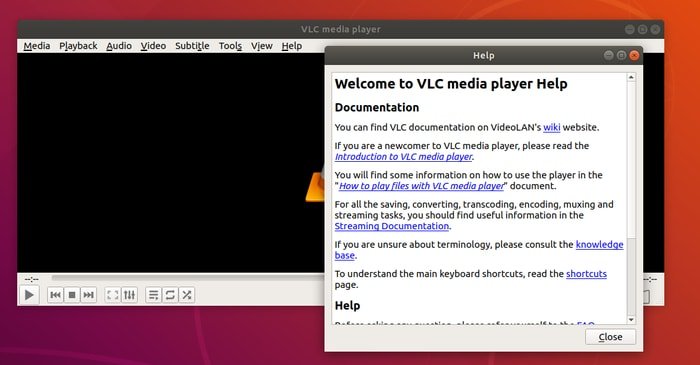 Various API versions are supported in it. It will also offer you its own Add-ons for your Browsers such as Google Chrome, Safari, Mozilla Firefox, etc. You can play high definition video including the format: MPEG version-1, 2, 4, HVC, HEVC on Linux. Moreover, all audio files can be played in VLC Media Player.
For Ubuntu and Ubuntu-based distros:
sudo apt-get install vlc
2. Bomi (CMPlayer)
---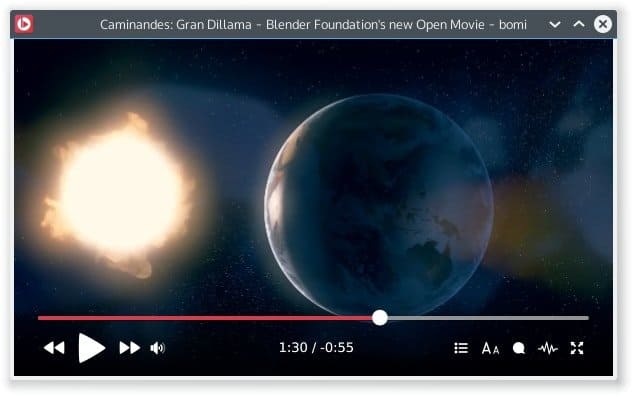 Bomu player is popularly known as CM Player to offer you to play all types of Video files. This video player is really easy to use and provides some powerful features you will find in the menu. It works really well on Linux and provides GUI features at the same time. It generally saves your all playback record, which helps to browse your old playlist. It supports Audio files and Subtitle at all.
3. SMPlayer
---
SMPlayer is another fantastic media player on Linux that supports all the default formats as like as other media players. It has a built-in codec which helps you to play YouTube Video directly from this player.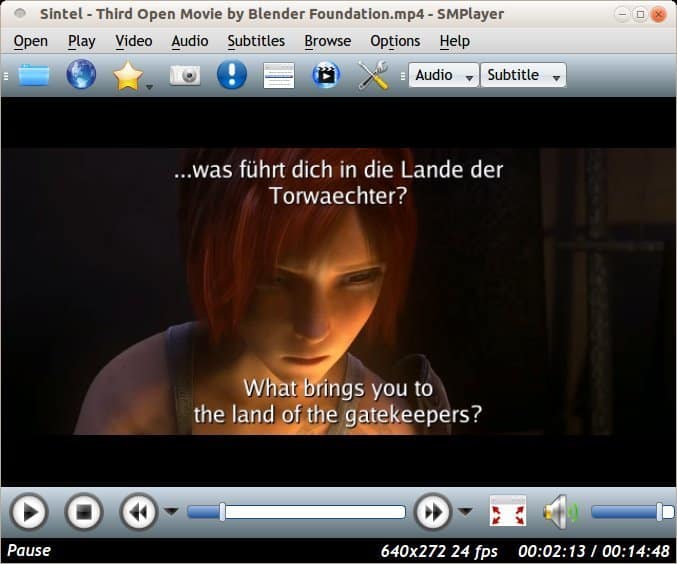 It will load the subtitle of a movie from the internet. When you play a video in SMplayer, it saves all your settings. It is a fully resume supported video player. It will play the videos at the same point which you previously stopped playing.
To install SMPlayer on Ubuntu, run the following command:
sudo add-apt-repository ppa:rvm/smplayer
sudo apt-get update
sudo apt-get install smplayer smplayer-themes smplayer-skins
Install for other Linux Distros
4. Miro
---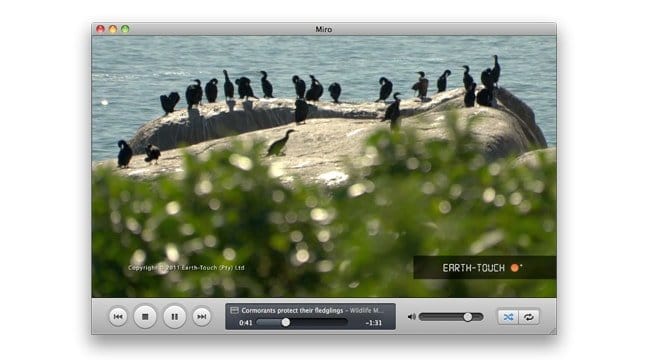 Micro is a totally free and open source video player that plays any format of a media file. It supports all most all codec that will offer you to play video smoothly. There is a simple video converter available in Micro, which will allow you to convert almost any video with Miro into mp4/h264. Micro is easy to use and helpful for downloading and playing media files online.
5. MPV Player
---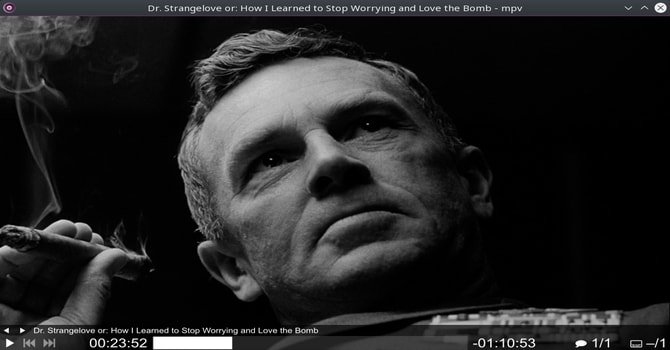 MPV player supports almost all video files. That's why it is one of the best Linux video players. It has some additional codec that will help you to play a high-quality video file. It has OpenGL based video output that supports video scaling with color management, high-quality algorithms, frame timing, and more. Moreover, the MPV player will offer Media encoding functionality, smooth transition, etc.
Use the following command to your Ubuntu system:
sudo add-apt-repository ppa:mc3man/mpv-tests
sudo apt-get update
sudo apt-get install -y mpv
Install for other Linux Distros
6. XBMC – Kodi Media Center
---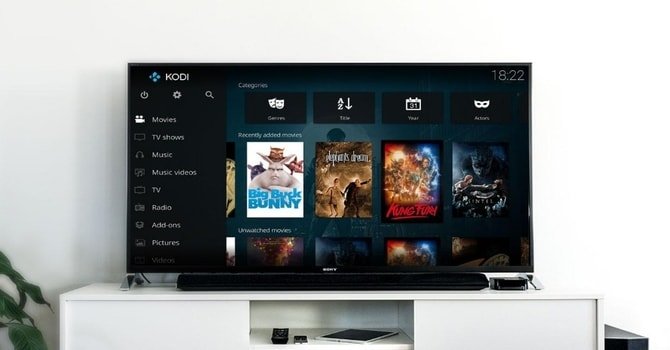 Kodi is a cross-platform video player written in C++ as a core with python scripts. This is a very popular Linux video player that will offer you to play both audio and video files simultaneously. It will provide you some powerful features such as audio and video streaming plugins, visualizations, screensavers, themes, and more. It supports all media formats, including MPEG-1, 2, 4, HVC, MIDI, MP2, MP3, etc.
Install Kodi on Ubuntu via official PPA
sudo add-apt-repository ppa:team-xbmc/ppa
sudo apt-get update
sudo apt-get install -y kodi
Installation Guide: How to Install Kodi on Various Linux Distros
7. Banshee Media Player
---
Banshee is a popular Linux video player released in 2005 under MIT License. It is also an open-source platform developed in GTK#. It supports almost all kinds of Media formats has some useful features such as Podcasting, Multimedia keys support, iPod manager, etc.
sudo add-apt-repository ppa:banshee-team/ppa
sudo apt-get update
sudo apt-get install -y banshee
8. Xine Multimedia Player
---
Xine is a simple Linux video player which plays all media file such as AVI, MOV, WMV, and MP3. Installing Xine, you can play your video from CD, DVD, Local drive without any difficulties. It will offer high-performance communication, fast memory transfer, a unified configuration system, and more. Xine requires less CPU processing to play videos.
9. MPlayer
---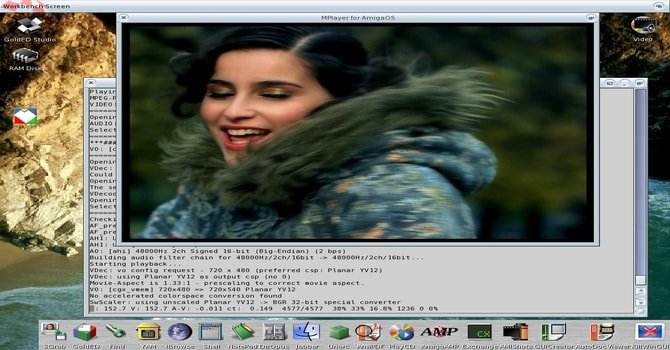 Mplayer is available for almost all operating systems such as Linux, Windows, MAC, and Amiga OS. This media player is mainly written in C and released under the GNU General Public License. It is a crossed platform music player that will offer you many features such as X video extension, Framebuffer, DirectX, VESA, SDL, etc. It will easily play a media file from your physical media drive. It supports many media formats such as DV, MPEG, H.263, Real Video, MJPEG, and more.
10. Gnome Videos
---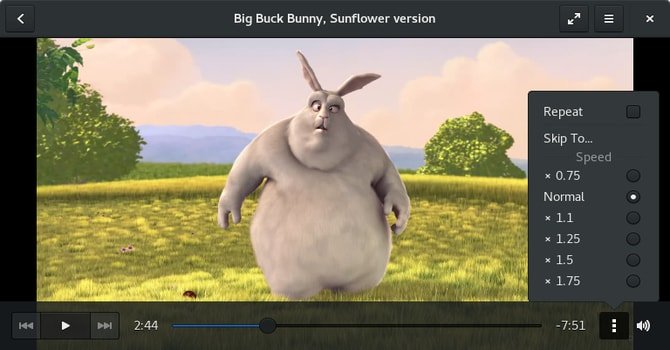 Gnome videos is a default video player for Gnome Shell. It is one of the best Linux video players, which is very simple to use. Gnome videos support many video types, including M3U, SMIL, Real Audio format, and Windows Media Player format. It will offer you other additional features like still capturing, subtitles, adjust contrast, brightness, and saturation during video playback.
You can install totem by:
sudo apt-get install totem libtotem0
Final Thought
---
All video players in this article work really well on Linux. All are tested in various Linux Distributions. I believe you will get the best one which suits you the most. Don't forget to share this Linux tutorial with your friends. Thanks