What I did in the past regarding keeping safe of my passwords? I wrote all the passwords in a plain document and saved them on my local computer. OMG! That was insanely insecure. But memorizing and remembering lots of passwords for lots of websites are obviously cumbersome for everyone. So what to do to keep our passwords secure? This is where the password manager comes into the picture. Now, with the help of a password manager, you can store all your passwords, banking information, notes, or any data.
The password manager uses a strong encryption algorithm to keep the data safe and secure. There are lots of Linux Password Manager available out there in the market, and in this situation, it's very difficult for you to choose the best one.
Moreover, as everyone's requirements are different, I will try to cover up a set of Linux Password Managers, including standalone Software, Add-on for browsers, and cloud-based applications.
Linux Password Manager: 22 Reviewed
---
This is a generic list of Linux Password Manager for both newbie and advanced users. This list is not in any specific order. I recommend you check the details of any specific password manager before going for the final selection.
1. SpiderOak Encryptr Password Manager
---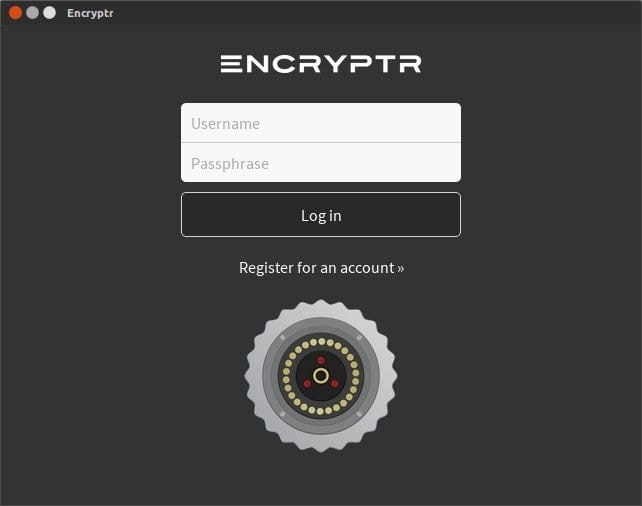 Encryptr is a free, open source, and cross-platform cloud-based Linux password manager. This is considered one of the best secure free password managers recommended by Edward Snowden as per "The Hacker News." Encryptr is built on top of the Crypton framework and provides data encryption at the endpoint and decryption at the endpoint also.
Download Encryptr
2. MyPasswords
---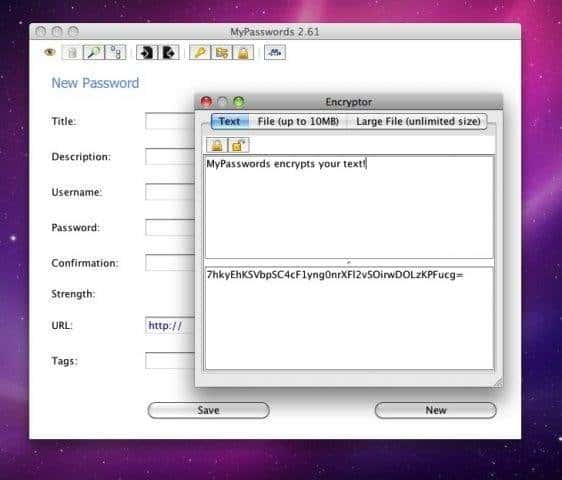 MyPasswords is a free password manager that supports all the major OS, including Linux, Windows, Unix, and Mac OS. This tool is super fast and doesn't require any installation. It's based on the Derby database and provides an AES encryption algorithm for storing your login credentials.
3. Gnome Keyring and KWallet
---
If you are looking for something that integrates well with Gnome and KDE desktop environment, these two free password managers are the right fit for the system. These community-driven best password managers let you store all the passwords smoothly.
4. Titan – Linux CLI Password Manager
---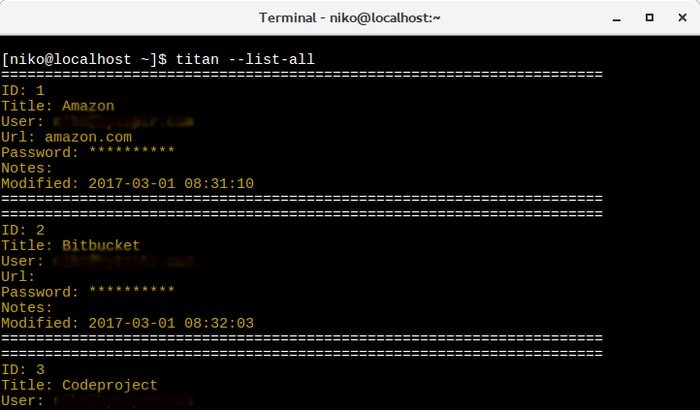 Titan is a command-line password manager for Linux. When the question comes regarding the job performance of securing your login credentials, it shows solid capacity. It saves all the password into an encrypted SQLite database and let you choose a master passphrase for easy access.
5. Enpass Password Manager
---
Enpass is the best offline password manager for, literally, all the major OS, including Linux, Windows, Mac OS, iOS, Android, Chromebook, etc. It saves all the important credentials and online accounts in your devices only. All the passwords and information are encrypted securely by AES 256 bit Encryption using open-source encryption engine SQLCipher.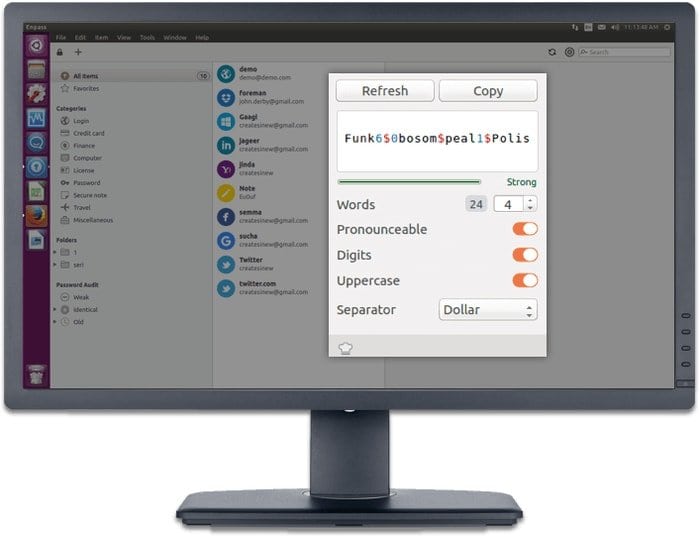 Thus it ensures maximum security of your passwords. Enpass also lets you integrate various cloud data storage, i.e., Google Drive, Box, DropBox, OneDrive, etc., so that you can sync all the data on the cloud for use across multiple devices.
Download Enpass Password Manager
6. Password Gorilla
---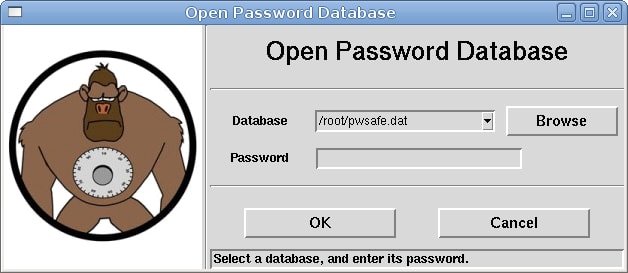 Password Gorilla is another best password manager for Linux, Windows, and Mac OS. It stores all the passwords, notes, and login information into a secured encrypted file, synchronized across the devices. You can set a master password to open all the passwords stored in the vault in this free password manager. Instead of remembering all, you only need to remember one password, which is quite easy to operate.
7. RoboForm Password Manager
---
Like any other password manager described here, RoboForm is another password manager for Linux, Windows, Android, and much more. It also supports all modern browsers through add-on integration.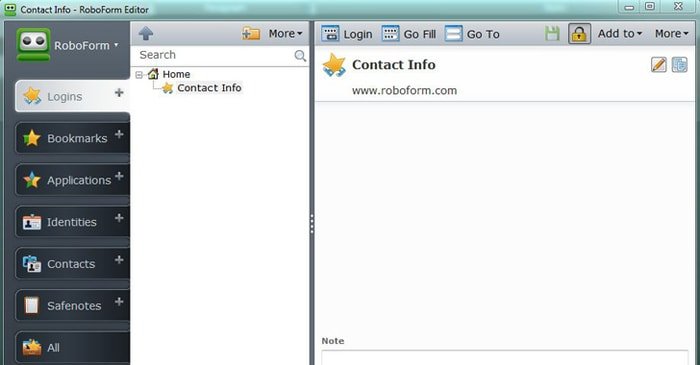 This free password manager lets you store the passwords securely on the desktop and automatically logs you into online accounts. RoboForm also saves you valuable time by providing a smart form filler feature while surfing web credentials.
8. Bitwarden
---
Bitwarden is an open source password manager and considered the best alternative to cloud-based password manager LastPass or Dashlane. While you become tedious of remembering all those passwords, you tend to choose cloud-based password managers like LastPass and 1Password for easy storing and using. Still, these password managers are proprietary and closed source.
Here, Linux enthusiastic, who loves and adores open source, tend to find the best alternative. Bitwarden is the name of an open-source password management tool that supports all the platforms, including Linux, Windows, Mac OS, Android, and even provides a set of addon for all the major web browsers.
9. Pass
---
"Pass" is a simple and lean command-line free password manager for the Unix-based system. As it's a CLI application, the beginner may face difficulty operating initially, but many GUI software is made for this Linux password manager.
Download "Pass" Password Manager
10. Passmgr
---
Passmgr is a simple, powerful, and lightweight command line portable Linux password manager. You can store all the login credentials and notes into an encrypted file using AES256-GCM secure mode.
11. Dashlane Universal Password Manager
---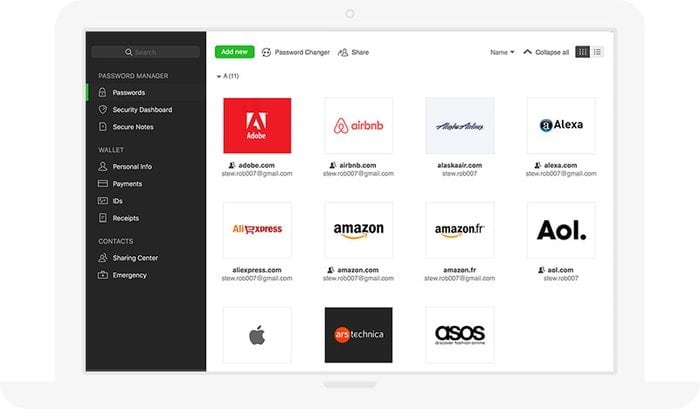 Dashlane is one of the best password managers out there. It's an online-based free password manager that stores passwords and notes over the cloud and is protected by one master password. It offers lots of features, but worth mentioning is auto-filling up passwords or forms, security alerts, generating a random strong password, two-factor authentication, etc.
12. Kpcli
---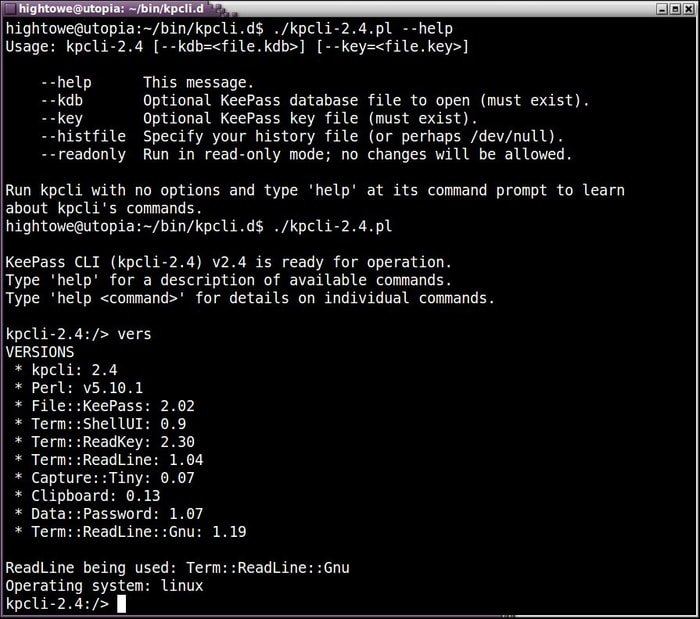 Kpcli is another open source password manager for Linux. It's a CLI tool that brings the features of KeePass and KeePassX into your own Terminal. Like any other Linux password manager, this tool lets you create a password database, add, edit, deleting, or even group the information for easy in the future.
13. LastPass
---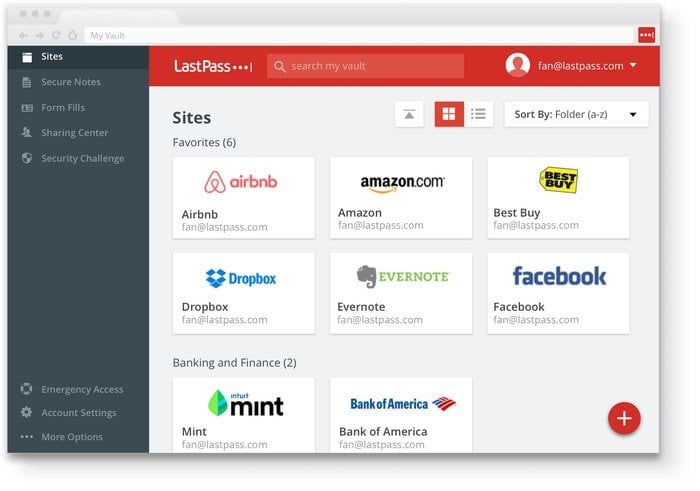 LastPass is definitely one of the best cloud-based password managers right this moment in the market. You can store all the valuable information and passwords in the cloud of this software, which lets you use all those credentials across the devices, including Linux. LastPass is widely available for all major OS and browsers as an add-on.
14. Keeper Password Manager
---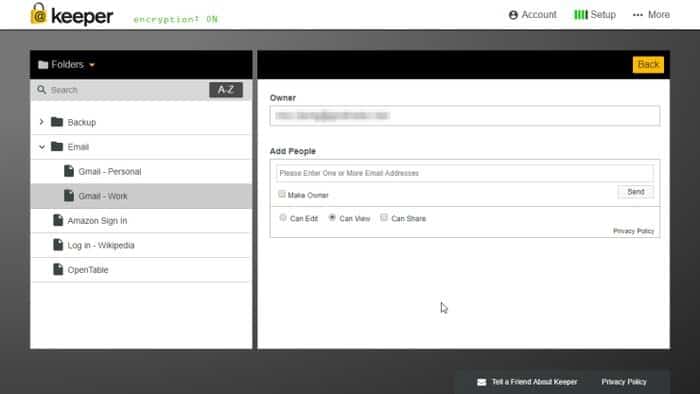 Keeper is a simple, robust, and easy-to-use password manager with the support of military-grade 256-bit AES encryption. It supports all the major OS as a standalone tool and browsers as add-on integration. Unlike any other Linux password manager, it has a unique feature of self-destruction of stored databases. If you enter more than five times incorrect master password, it will destroy all the information automatically except backup.
Download Keeper Password Manager
15. Google Online Password Manager
---
Though it's not a standalone Linux password manager still, I want to include it in this content. I believe this Google cloud-based password manager is worth mentioning for all the users. Nowadays, everyone uses a Google account, and this company provides an amazing and easy-to-use online password manager by default.
It is well integrated into the browser system that helps the user to fill the password into online accounts while surfing various websites. Moreover, users can access the Google password manager web vault and add, edit or delete any credentials as wishes. Please visit passwords.google.com for password vault.
16. ButterCup
---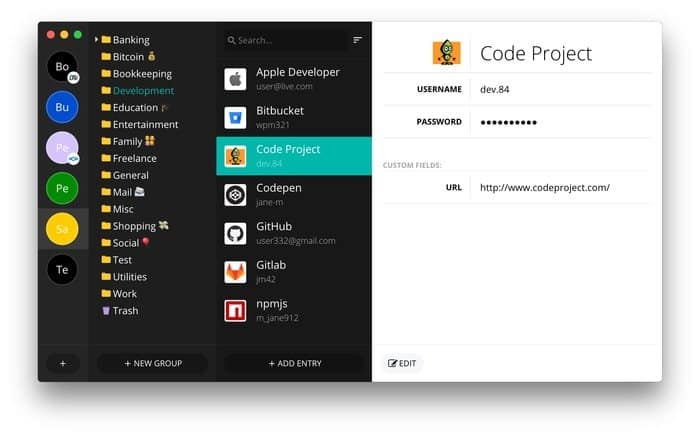 If you search for an application that can assure you for storing the credentials with the highest security, ButterCup is the right choice. This Linux password manager is free, secure, and yet simple to use. It also supports cross-platform and all the major browsers. All the credential archives are encrypted using Node crypto library with the AES 256 bit GCM method.
17. KeePassX
---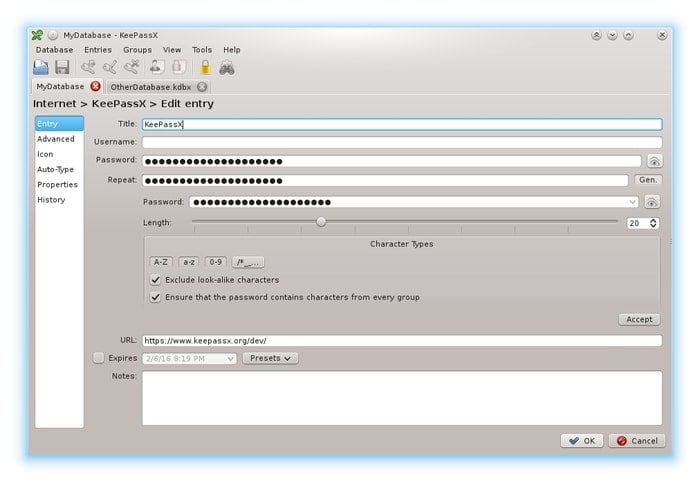 KeePassX is a cross-platform software for storing information like passwords, usernames, attachments, URLs, etc., in a single encrypted database. You can sort all the information into a specific group with an inbuilt searching option.
18. KeePass Password Manager
---
KeePass Password Manager is one of the best password managers for Linux in the market. It also saves all the passwords into a secure encrypted database, which can be opened by one master key or a key file. It's a free and open source password manager with the most secure encryption algorithms currently known (AES and Twofish).
Download KeePass Password Manager
19. Gryptonite (formerly GPassword Manager)
---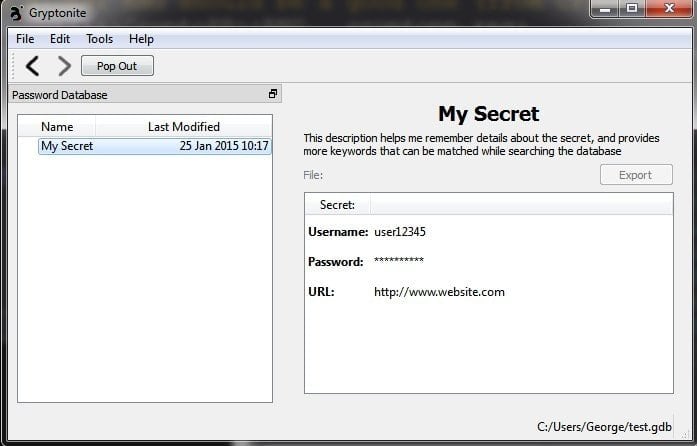 What you can expect from the best password manager for Linux, this password tool can offer you all. Gryptonite is a multi-system supported password manager that uses Crypto++ for encryption at the endpoint.
20. Universal Password Manager (UPM)
---
Universal Password Manager (UPM) also lets you store passwords, notes, and URLs in a secured and AES-powered encrypted database. It comes with bare minimum features but obviously very strong to less cluttering the software interface. UPM is a cross-platform free password manager that supports all the major OS, including Android, Windows, Mac OS, and Linux. It's a fast, lightweight, and lean Linux password manager with encrypted database sync across multiple devices.
21. Figaro's Password Manager 2 (FPM2)
---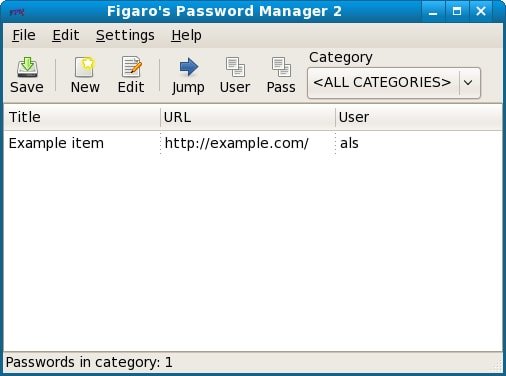 Like UPM, this Linux password manager is a simple, lightweight, and easy-to-use application for securing your passwords and notes.
22. Gringotts
---
Gringotts is a secure notes manager, but still, you can use it as a Linux password manager. It has lots of features to offer you, but sometimes that comprehensive tool and features may seem tedious to utilize and manage. It let you choose from eight types of encryption algorithms to protect your information, notes, passwords, etc.
Honorable Mention
---
1Password – Cloud-based Password Manager
Final Thought
---
Here we come at the end of our Linux password manager generic list. I hope you liked this tutorial and got your desired best password manager for Linux. Few things you can consider while choosing the best password manager. As this list is quite long, so choosing the best one may seem cumbersome for the beginner.
Having a strong and secure password is a must for everyone. The best password manager should have some basic criteria like it must be cross-platform supported, can generate a random secure password, offer master password or key file, store all information into an encrypted database, and last but not least, it must be synced over the cloud for using across the devices.
Did you find your favorite one listed here? Or did I miss something important? Let me know in the comment section, and I will include that one in the next article revision. Moreover, Please share this tutorial of Linux Password Manager on your social media, which lets us live. Leave your suggestion and experience in the comment section.
Note: The features mentioned here are not all-inclusive. The features mentioned are compiled either from their respective official websites or from my personal experience using them.