Nowadays, enjoying radio broadcasting is not a big deal and doesn't require any traditional analog devices. We can see the presence of FM radio on various smart devices. But for computers, we can listen to the radio only through the Internet.
There are many types of internet radio streaming software available for all the major platforms, including Linux, Windows, and Mac OS, but choosing the best one seems difficult. In this article, our expert team will only focus on the Linux system.
This list of the best Linux radio streaming software will help you get the best one and save you time so that you don't have to install all the software in your system rather than just choose the one that fits most of your requirements.
Best Linux Radio Streaming Software
---
Here we have tried to make a resourceful list of radio streaming or broadcasting software for Linux, but you may find that this software also works on Windows OS or macOS. Moreover, this list is not prepared following any particular order, and all the features are not exclusive. So let's not talk more; we will start with Linux's default media player first.
1. Rhythmbox
---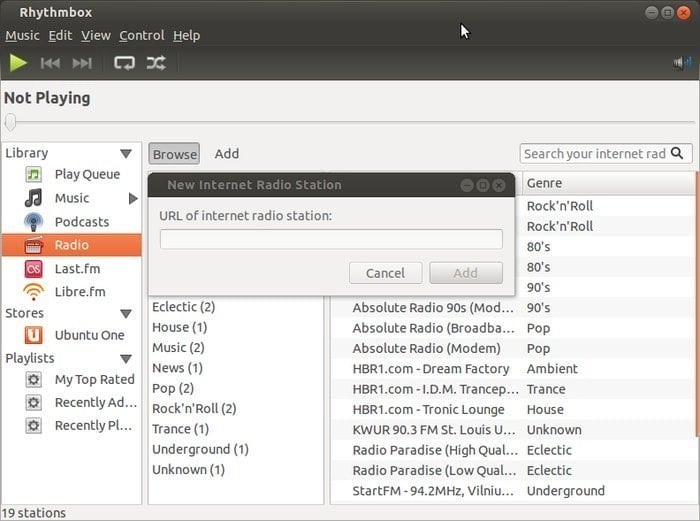 Rhythmbox is the default media player in most Linux systems. Its main advantage is its straightforward interface. Rhythmbox plays internet radio with other benefits such as podcast and audio playing. There are lots of plugins created for the Rhythmbox, which can increase its efficiency greatly.
2. VLC Player
---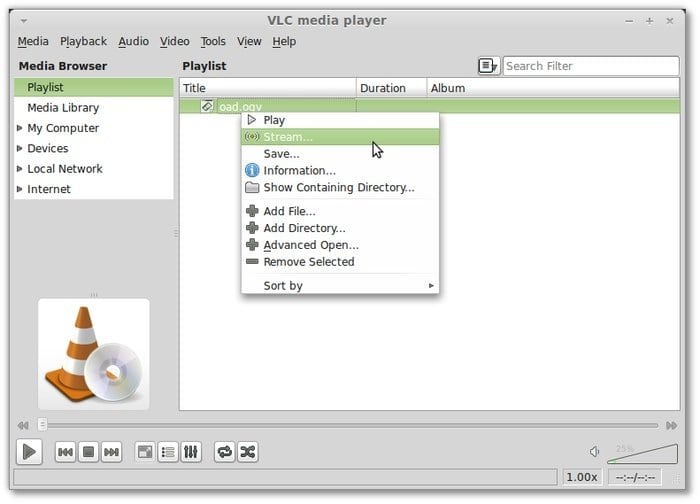 The VLC video player is a top-rated and widely used media player. There is no video or audio format that VLC cannot play. To play internet radio in a VLC player, first, click on the view option playlist from its navigation bar. Then press the Icecast radio button, and after that, you will see the existing radio stations. From there, you have to click on the preferred channel, and VLC will play it.
3. KRadio
---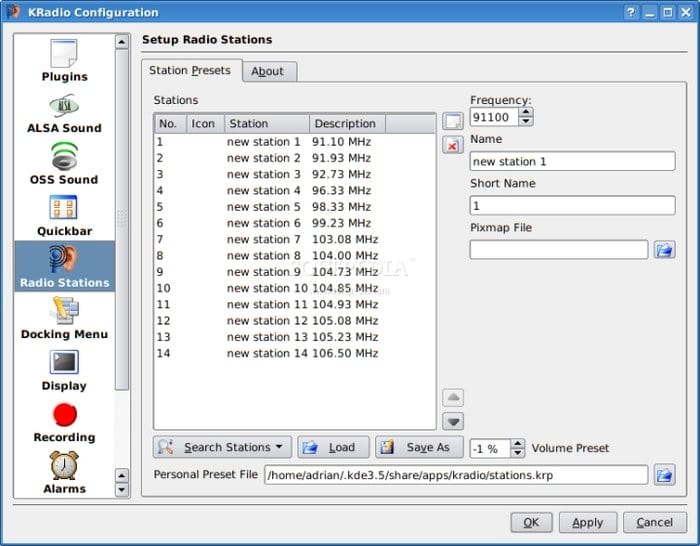 KRadio Radio is based on KDE4. Different types of plugins can be used to enhance their capabilities. Its user interface is a little old but can do the task of broadcasting radio channels. A significant feature of this internet radio streaming software is informing the customer with an alarm before telecasting the desired program.
4. Odio
---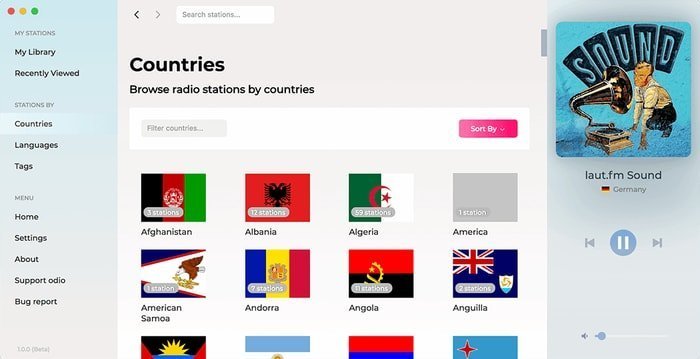 Odio is a relatively new radio streaming software. It supports Linux, Windows, and Mac OS, and Its UI is much similar to iTunes. There are two types of themes available for Odio – white and black themes. Odio can be customized in many ways, and the user can choose the radio station.
5. Radio Tray
---
For many years the Radio Tray has been used in Linux as an online radio streaming app. It's one of the best radio players in Linux so far. This internet radio app supports almost all kinds of audio media formats and includes many types of radio stations and genres. Its interface is very straightforward and flexible and supports a drag-drop playlist.
6. StreamTuner 2
---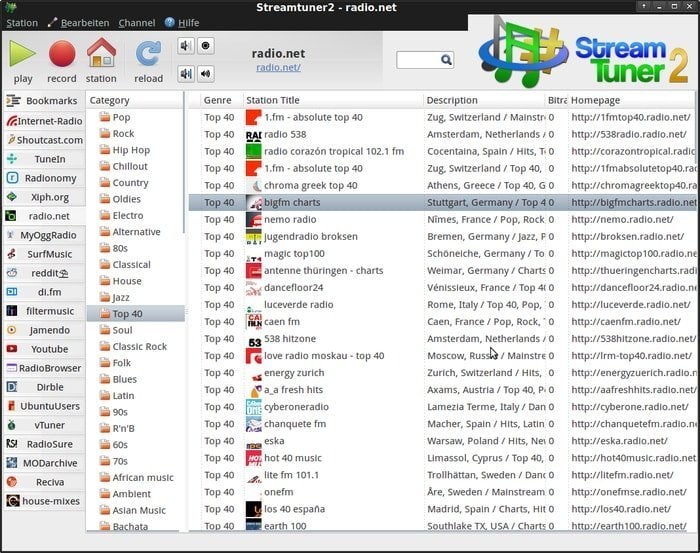 Though StreamTuner 2 is not a radio player, it is a radio browser. But still, you can enjoy online radio streaming using the default Linux media player. If you want to listen to internet radio streaming, then the app will first show its configuration window to you, which you can customize as per your needs.
7. Curseradio
---

Curseradio is a bit different than any other radio streaming service available out there. Curseradio is a command-line radio player for Linux. In this player, the navigation button is used to select the station.
8. Lollypop
---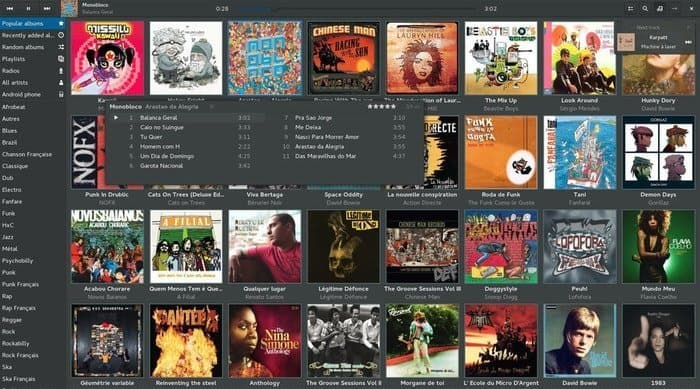 Lollypop is a very light, modern, and beautiful radio streaming software for Linux users. Material Design gives users a whole new type of experience. The main two of Lollypop's radio streaming channels are Last.fm and TuneIn. It is HiDPI supported and easy to install on the Linux system.
9. Clementine
---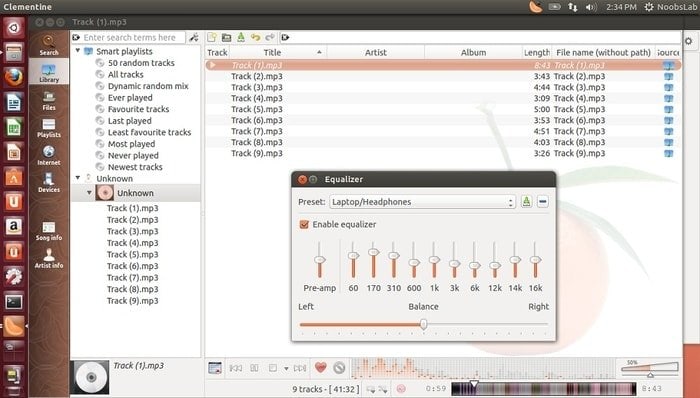 Clementine is a modern music player on Linux, Windows, and Mac platforms. It was created by focusing on Amarok and supports the streaming of radio channels, as well. Clementine's main difference with other radio streaming software is that it can be controlled with an Android device and WiFi Remote.
10. Great Little Radio Player
---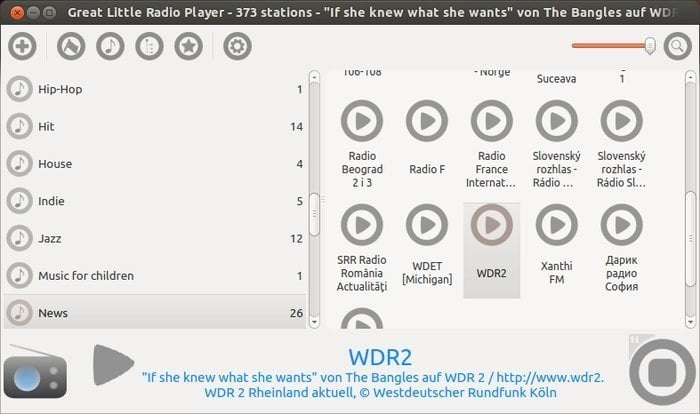 Great Little Radio Player is an excellent radio streaming software for all types of Linux distributions. It can be automatically associated with Radio Streaming websites and connected to the local area's radio station. With this, you can connect with more than 500 radio stations around the world. Here you will find several ready-made themes. The design of the Great Little Radio Player follows the material type. So, UI feels like iTunes and Spotify.
Ending Thoughts
---
So, we can see that there are lots of internet radio streaming software available for Linux. Here we mention some of the benefits and advantages of the apps. Most of the radio streaming software for Linux provides many other benefits besides radio streaming capabilities.
So what do you think? Do not forget to let us know if you are inspired to switch your default radio streaming app after reading our post, and if you think we need to add more software to this post, then let us know in the comments section.