The online PDF editor makes your PDF editing process simple and easy. A PDF editor let you split or add PDF page, add image, modify text and many more. However, editing PDF is not simple as editing in MS Word. It needs another software to make change the PDF file. You do not need to covert it in other software or pay the software vendor to unlock PDF documents for editing.
Basically, PDF is the best solution to share important notes with others to read the document but can not change the content. If any style or formatting has been changed, it has the possibility of misinterpretation of the message. Adobe, the creator of PDF format, charges fee software manufacturers to save documents in PDF format and can not edit them.
However, some Adobe integrated software can make comments and edit the document. But it is challenging to find out the true PDF editing software. So we have shared some free PDF editors on the web, which you can use to edit your document.
Best Online PDF Editors
---
Keep in mind that all PDF editor does not support all features. For example, one PDF editor only supports split documents, and another PDF editor supports adding images or signatures. On the other hand, most of the PDF editor provides limited access for free users. So in this article, we have considered all facts, scrutinize PDF features, and shortlisted the 8 best online PDF editors that contain maximum editing PDF features.
1. EasePDF
---
EasePDF comes with one in all editing PDF solutions. It provides more than 30 tools, including PDF to Word conversion, split, merges, rotation, and so on PDF. Moreover, it regularly updates its features. Furthermore, it is more concerned about security and deletes all uploaded contents within 24 hours. So it has less chance of bypassing or storing your personal documents in the web.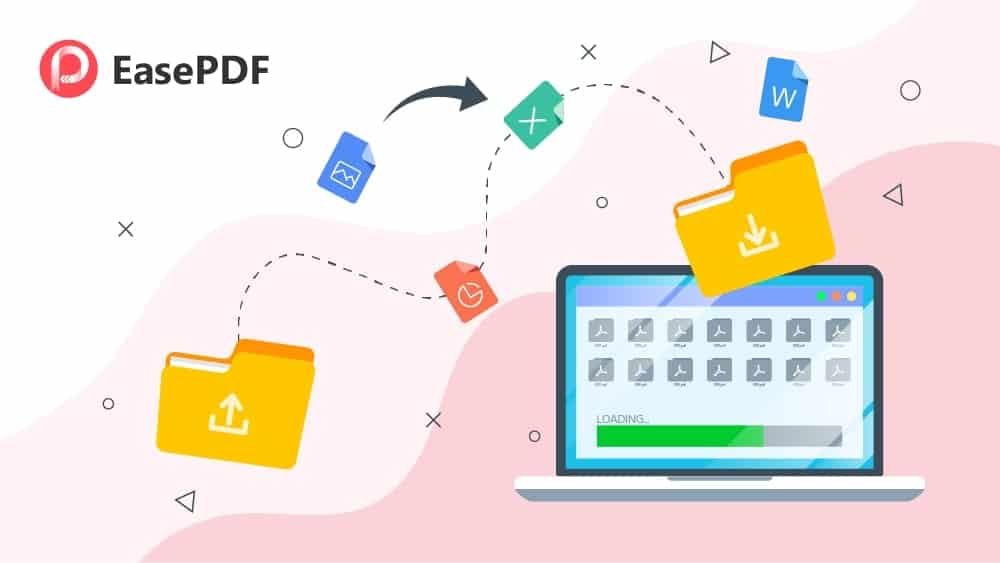 Key Features:
EasePDF user interface is easy to use. All tools are on the dashboard, and lots of tutorials are available in the FAQ. So anyone can edit PDF in this online platform.
It has plenty of conversion tools like word, excel, PPT, jpg, and HTML. So you can easily convert your documents in another format for multi usages.
While uploading PDF documents on the web, data security always being concerned. EasePDF provides 256-bit SSL Encryption. It assures that data is highly secured that no one can access your uploading data.
EasePDF ensures personal privacy. So after document editing is done, you can share your document with others for up to 24 hours. After that, it automatically deletes the document to ensure prohibit access to your personal data.
Pros: All tools can be used free. It is a great tool for personal use or for professional who does not need to edit documents regularly.
Cons: It has no support system for asking for any help.
2. PDFelement
---
PDFelement is more than a PDF editing tool. It provides full features of making paperless your work station. However, it is only available for premium users. It has two packages for individuals and enterprises. It supports both PC and mobile. Moreover, it can also use in online. It is an excellent tool for scan text, fill out forms, annotate the document, convert it into other file formats easily.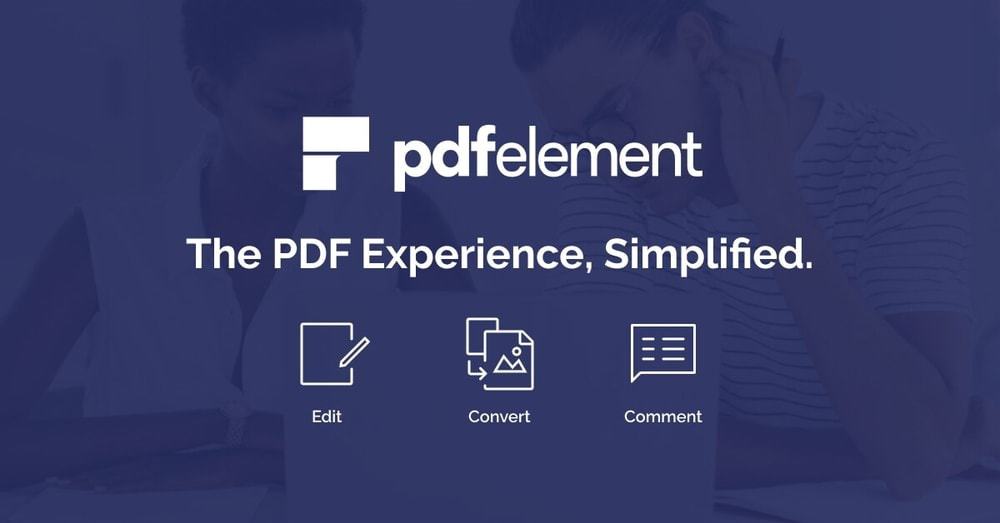 Key Features:
It supports converting a scanned document into an editable PDF.
Moreover, it converts PDF to Word, Excel, PPT, Image, text, and other formats without losing any text or formatting.
You can control your document access by applying password protection to print, copy or share.
It provides features of e-signature that save many hours from approving or sending a proposal or agreement.
PDFelement can enable a one-click form fill creator. It helps to fill up forms easily.
It allows adding header and footer in the PDF.
Pros: It supports OCR technology. So that you can scan any documents and edit them as you want, overall, it comes with fully-fledged PDF software.
Cons: The document signature setup process is not easy.
3. Sejda
---
Sejda is the best free online PDF editor we have found in our research. Though it has a premium package, its free package is good enough to meet up regular purposes. This browser-based PDF editor provides all PDF editor tools. It provides merge, extracts, forms fill up, delete, and many PDF editing services. It can process multiple files at once. Moreover, you can upload large files up to 512 MB for the PDF editing process.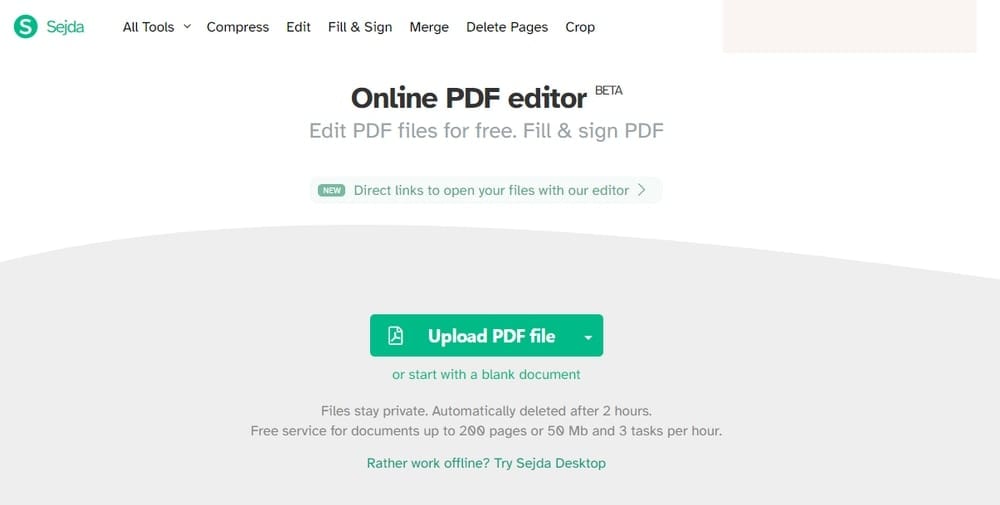 Key Features:
You can merge and re-arrange the PDF pages.
You can extract every page or extract from a specific page into a separate document. Moreover, you can extract chapters based on the table of content.
Sejda allows adding shapes, images, links, and text.
Moreover, you can edit the existing text of the PDF and annotate the text.
It can convert PDF to Excel, JPG, PPT, Word, and text. On the other hand, it supports HTML, Word, and JPG to PDF conversion.
With Sejda, you can reduce your PDF size.
Pros: It allows protection files with passwords and permission. Furthermore, it supports OCR and crop technology.
Cons: It does not support batch uploading files.
4. PDFescape
---
PDFscape is another free online PDF editor and form filler. It allows PDF edit and creates a new form in PDF format. It supports PDF editing options on both desktop and the internet. Moreover, it allows insert, delete, move, rotate and crop PDF documents. Furthermore, it allows a file encryption service to protect your file.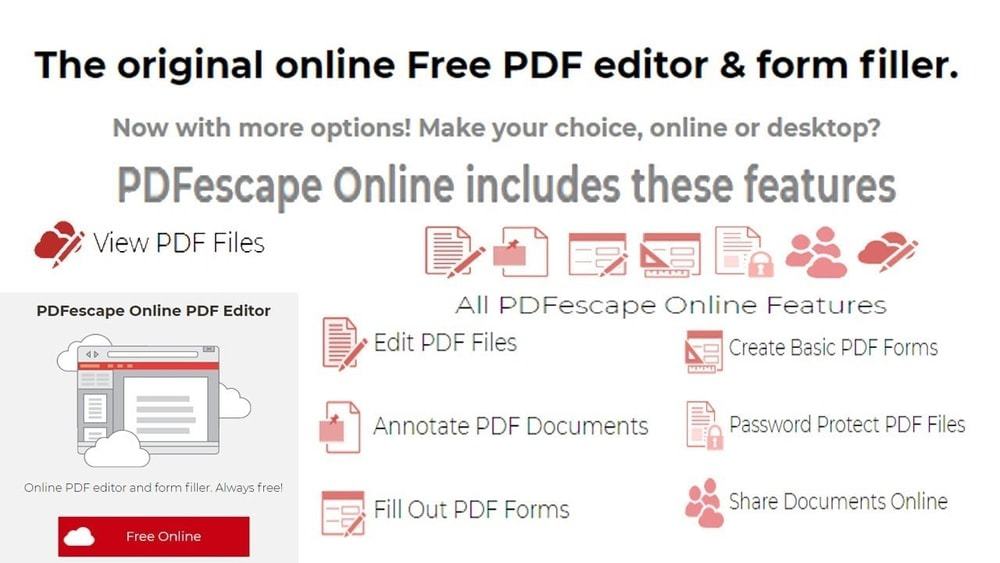 Key Features:
You can add text, shapes, images in the PDF document. Moreover, you can insert a new white page to input data in the new document.
It allows annotating the PDF document.
You can enable digital signature in your PDF document by uploading a scanned signature.
It has high security of 256-bit encryption and password protection feature.
It has a form builder. So you can fill the form and create a new form.
Pros: PDFescape is available both online and offline. Moreover, it allows form billing builder from scratch—furthermore, it able batch processing.
Cons: It is basically a subscription-based website—the freemium version display ads on the right sidebar that is annoying.
Visit PDFescape
5. Smallpdf
---
Smallpdf is another online PDF editor which is best for compression capability. Apart from compression capability, it has many features for editing PDF. Currently, it has 21 high-performing PDF edit tools to convert, compress, and edit PDFs. With SmallPDF, you can manage all your documents in a single platform. Moreover, it also supports mobile. So you edit your document anywhere anytime. It provides 7 days free trial to get access to full features. Over 5 billion users use Smallpdf.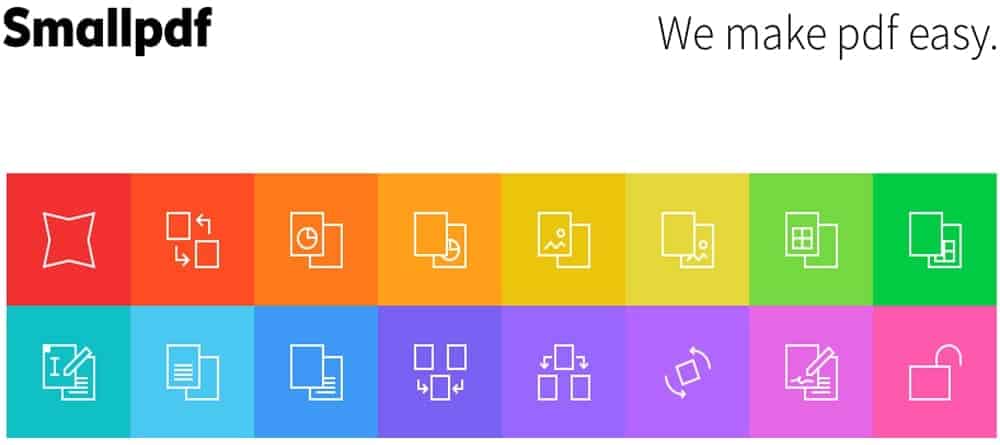 Key Features:
This online application lets you convert Word, PowerPoint, Excel, and JPG files to or from PDFs.
It has a nice feature to insert page numbers in a PDF document.
It provides 256-bit TLS encryption and password protection features.
When file size is big, it really tough to share with others. With SmallPDF, you can compress your file size without losing document quality.
It allows annotating the PDF document.
Pros: Overall, it is a good program with a simple interface. It supports almost editing PDF tools like conversion, annotation, digital sign, compression, and high security.
Cons: When convert PDF to Word, sometimes it changes the font style and format. Moreover, it does not allow editing of the existing text.
6. PDF BOB
---
PDF BOB is the free PDF editor, which no need to sign up for editing PDFs. If you are looking free online PDF editor, it is the best pick for you. No account is required. First, you upload your PDF. After that, you make the required changes to the PDF documents using editing tools. Finally, download the edited PDF document. When you export your editing PDF, you can also export it in JPG or PNG format.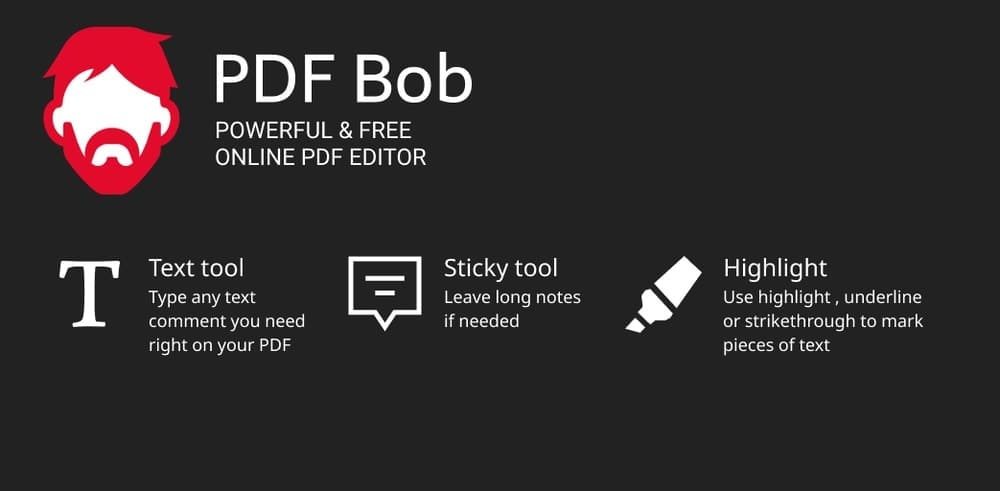 Key Features:
You can delete pages from the uploaded PDF and insert new pages.
Moreover, you can rearrange the PDF pages.
You can add different shapes in the PDF document.
When you save your editing PDF, you can make it password protected.
While you edit the PDF document, you can highlight, underline, or other annotation features with this software.
Pros: No user account required—no ads in the website page. So you can smoothly edit PDF here just in a minute.
Cons: It does not allow editing the existing text.
7. PDF Candy
---
PDF Candy is one of the free PDF editors that support OCR. Apart from this PDF editor, no free PDF editors support OCR technology. It is a great advantage for PDF Candy. Furthermore, it has 44 editing tools to edit or convert PDF files. The editing process is simple, open the PDF and allow PDF Candy to make magical changes to the document. In addition, you can save the editing document in the PDF Candy queue box and make a batch download of all documents at a time.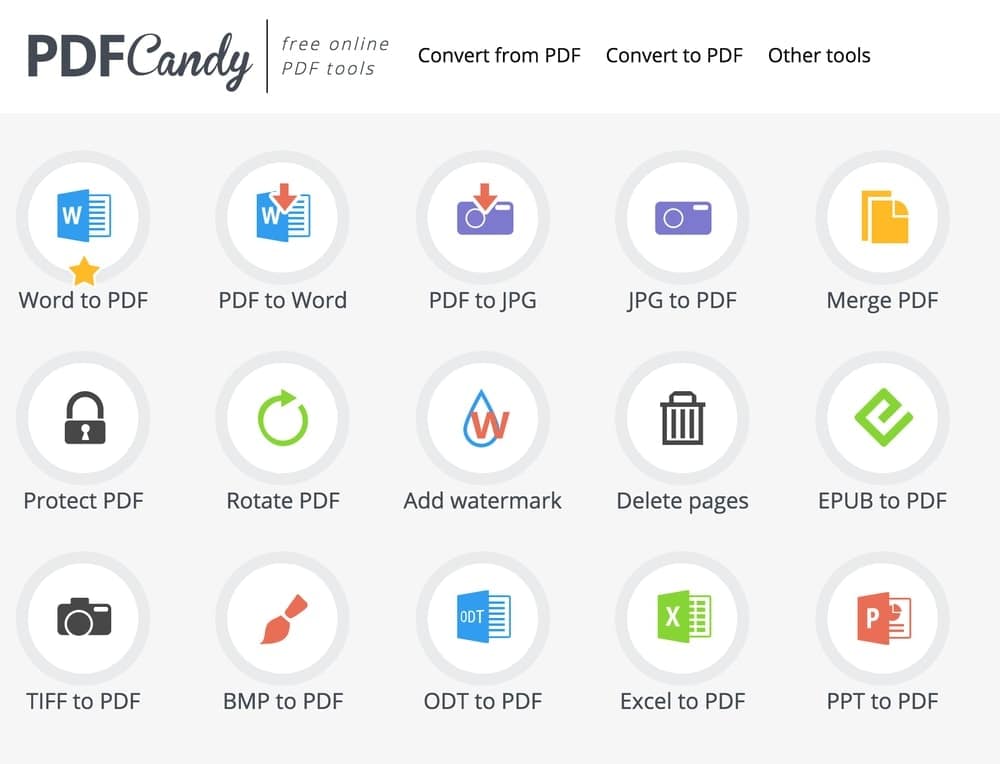 Key Features:
You can split the PDF and delete the unnecessary pages. Moreover, you can extract images and text using the PDF Candy extract tool.
Moreover, you can set a password to protect the PDF. In addition, you can insert a watermark to make it exclusive content.
You can rotate, resize and crop the page. Moreover, It allows rearranging the pages within the document.
You can insert the page number. Besides, you can customize text style for both header and footer. You can choose the font style, font size, and font position in the header and footer.
It can convert PDF to Word, JPG, RTF, PNG, TTF format. On the other hand, Word, Excel, PPT, HTML, XML, JPG, PNG, TIFF, BMP format files can convert into PDF.
Pros: It can easily remove passwords. When you need to unlock any password-protected PDF, you upload it to the PDF Candy. Then, PDF Candy can unlock the tool, break the password, and make it free for editing.
Cons: It can not edit the original text in the PDF.
8. FormSwift
---
FormSwift is different from other PDF editors in this list. Basically, it is a form builder. It has a large library of legal documents and business forms. You can fill out the legal and business form online and export it in PDF format. On the other hand, it allows uploading PDF and editing this PDF using a dynamic PDF editor to add text, image, checkmark, highlight, and sign it. With FormSwift, 16 million PDF forms are already created. Do you need to create a new form?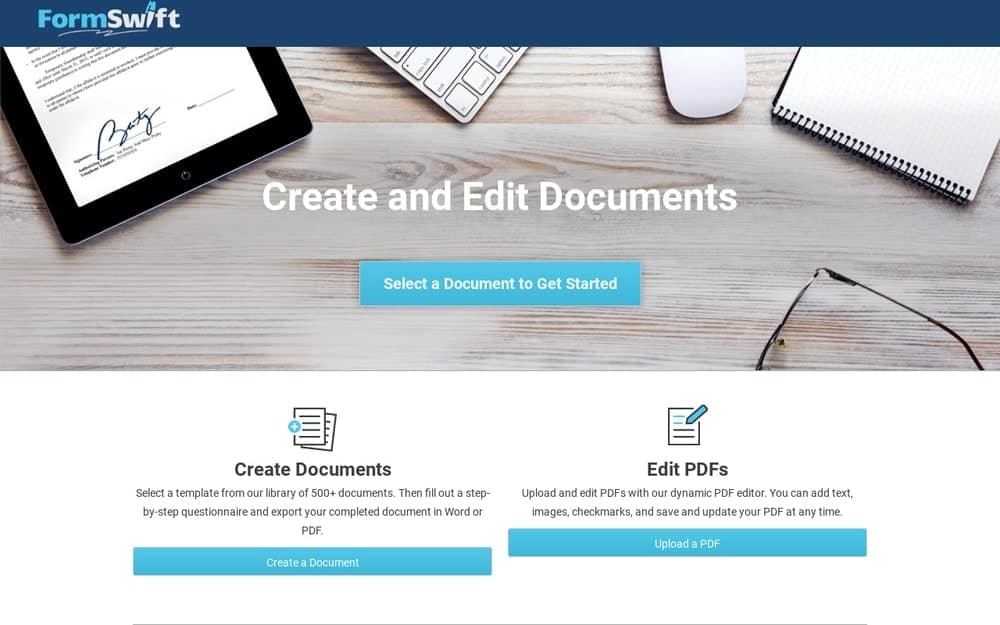 Key Features:
It has a large form library where you can easily customize, sign, and download popular business, legal, and Tax forms.
You can create a professional email signature for education, business, and personal email account.
You can convert the PDF to Word and JPG to PDF by using FormSwift.
It has an excellent annotation tool to highlight, redact. Moreover, it can erase text and watermarks from PDFs.
You can either download the PDF or email it to the chosen recipients.
Pros: It provides step-by-step guidelines about how to fill up a legal document. So it makes it hassle-free to fill out the legal document and keep away from the lawyer's charge.
Cons: However, it supports adding text and images but does not allow editing the existing text in the PDF.
Our Recommendations
---
When you decide to pick the best online PDF editor, you need to consider your requirement. If you are looking for basic changes to PDF, you may choose free PDF editors like Sejda, PDF Candy, PDF BOB. It is good enough to mitigate personal or daily requirements. However, it has some limitations in the free version.
On the other hand, if you need to change the PDF frequently, you need a more powerful PDF editor with some advanced features like OCR, compression, modification texts. For this reason, PDFelment, Smallpdf, or Sejda. There have some advanced features for modification PDFs. Besides, FormSwift is the pick for form fill-out purposes.
Concluding Words
---
This article has reviewed both free and online editing PDF software to find out the best pick for you. Overall, we have shortlisted the best 8 PDF editors to make it convenient to choose the right solution. Apart from this list, if you have found another PDF editor that performs well in the web browser, you are requested to share the name of the PDF editor in the comment box. Moreover, you can share this article with others. Obviously, it helps others to make changes to PDF files.