One of modern time's most popular genres of video games is MMORPG. This short name gaming genre mainly stands for Massively Multiplayer Online Role-playing game. In other words, it is a Role-playing game that is played online, competing with multiple players. In an MMORPG game, character building, exploring a massive world, and engaging in ultimate combats are the main themes. That's why gamers find themselves lost in the players' role in exploring the gaming world. These are the reasons this genre has become irresistible for gamers overnight. And the good news is, PlayStore now includes tons of MMORPGs for Android users. And today, it's the topic for us to dig out.
Best MMORPGs for Android Device
---
Choosing a set of 20 best MMORPGs for Android, we found it a little harder this time. There are thousands of games and stories behind them, which are nearly the same. But the difficulties appear when we find the quality and gaming elements like weapons, characters, and some other stuff are less qualified than to consider.
Anyway, we didn't go for any second thought for the games without good visual effects, sounds, graphics, and bildungsroman stories behind them. So, here we listed those 20 games we think of the best among the thousands PlayStore inclusive MMORPGs games. Read the short details thoroughly to learn about them before you select a game or more to try.
1. Order & Chaos 2: 3D MMO RPG
---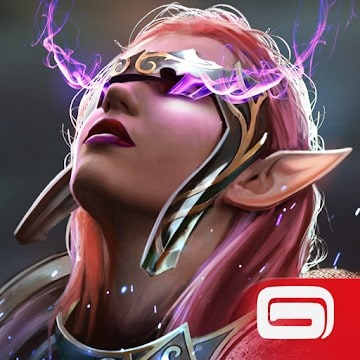 You can now find yourself in a completely new and open world to explore these MMORPGs for Android. Order & Chaos 2 is the second version game that has surpassed the popularity of the first one overnight. On your fantasy journey, you have the opportunity to meet thousands of heroes like you who are playing from different corners of the world.
You can explore the vast area the creator of this game, Gameloft SE, has developed for you. Enjoy hundreds of quests and accept dangerous challenges to find yourself on the global leaderboard.
Important Features
Includes thousands of NPCs and characters from the interactive gaming world.

Orc, Human, Elf, Mendel, and the all-new Kratan are the 5 races you can choose.

You can play the role of a Blood Knight, Ranger, Mage, Warrior, or a Monk.

On the boss fight levels, you have to meet the challenging MMO Bosses.

Build your team and make it strong to start the quests of the toughest dungeons.
2. School of Chaos Online MMORPG
---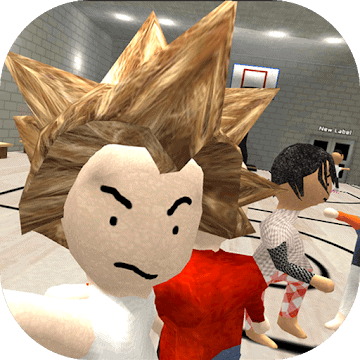 School is the name of restriction where you wish to act just like you want, which is not possible at all. But you can play School of Chaos, an online multiplayer game that gives you freedom of action even in your school, I mean your virtual school. A chaotic situation has been created in the school where zombies are eating your teachers and weak students.
To survive such a ferocious situation, you have to be a well-trained fighter and make new friends have a good team. Are you ready to meet new friends and save your teachers from those flesh-eaters?
Important Features
You can make your own quest and let other players find it.

There are more than 30 different fight modes with a variety of abilities.

Upgrade your equipment with tons of combinations.

Visit real-time markets, buy pets, and observe the economy.

Customize your character with lots of weapons, styles, dresses, and abilities.
3. Grim Soul: Dark Fantasy Survival
---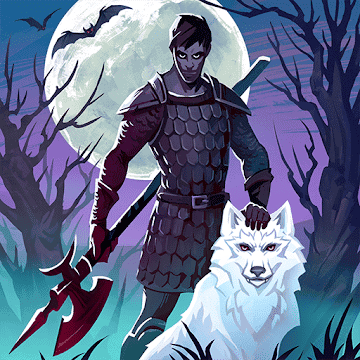 Fantasy is good, but when it is about dark fantasy, the gaming sequence becomes something mystical, thrilling, and harder to master. Well, Grim Soul has come with a free-to-play online dark fantasy MMORPGs setup for Android users. Life span eater plague has covered the province with darkness and restless souls of the innocent inhabitants. And you are still alive in such a fearful land. Now, try to survive as long as you can fight the soul reaper plague.
Important Features
You can explore the land of the Empire, which is afflicted by the Grey Decay.

Craft your character with different usable elements.

Improve your fighting skills and use different weapons to defeat your enemies.

Includes epic boss fights and attacks by the swarm of undead.

You can build a raven cage and use a friendly raven for various purposes.
4. Legacy of Discord- FuriousWings
---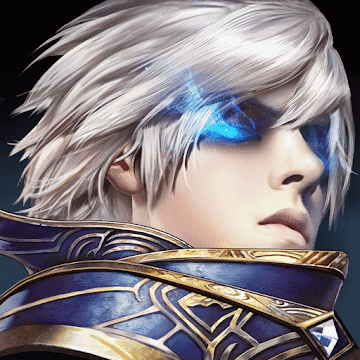 In the arena of the large-scale PvP battle, you are standing to fight the warriors standing before you. Your strength, combat strategies, and weapons are the only friends you will have in this toughest time. Do you think you will survive? Check your skills with Legacy of Discord. It's an MMORPG full of intense real-time combat with players from the corners of the world. Meet new fighters every day and make your dungeon fighting partners from them. Lost yourself in the world of cruelty and blood-sucking clash in this game.
Important Features
You can use tons of items and equipment to characterize your role players.

Explicit 3D graphics and mood-changing sound effects to make a realistic feeling.

Live with Mythical Beasts and let them be your pets.

Enjoy devastating power by unlocking legendary Wrathwings.

Test your skill by joining epic boss fights, CO-OP, and PVP combats.
5. Era of Celestials
---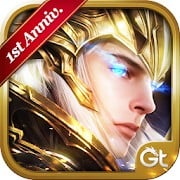 The era of Celestials comes with a journey to the gate of the last bastion that you can join to experience an unforgettable chaotic long walk. On your way, you have to fight hard for glory so that you can embark on the way to Vanquisher. 3D graphics and the movie-like sound of this game will make your journey very thrilling and realistic.
Very soon, you will find yourself addicted to it. There is a fearful Elysian Transformation system that you can use to transform yourself into a beast-like elysian. Then enjoy the enormous abilities of an elysian and make a great move.
Important Features
You can accept the challenges of 1v1 real-time combat with other players.

You can upgrade your equipment and unlock more exciting abilities.

Explore the Era of Celestials and face devastations like Sanguine Contest and Lava Expedition.

Transform into the fearful Elysian and show your power.

Meet new people and chat with them in the built-in chatbox.
6. Dungeon Hunter 5 – Action RPG
---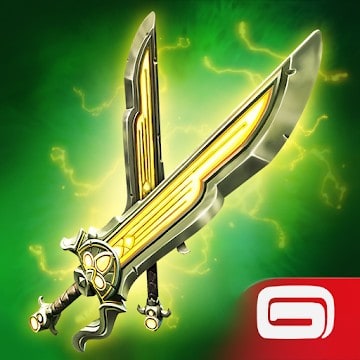 If you like to join millions of bounty hunters in a dark dungeon, be a hunter with one of the best MMORPG games for Android, Dungeon Hunter 5. Think about the name. It's the fifth version of the game, which confirms the irresistible gaming strategies and stories of this series that made the developer determined to develop the fifth one. Anyway, in the age of unbridled prosperity, judgment requires a high price. The corrupted judgment system is here waiting for you to bring light. Will you be there for the innocent by conquering the dark dungeons?
Important Features
This game is designed with realistic sound and stunning AAA graphics.

More than 900 pieces of armor and weaponry are available for you.

Try the Co-Op multiplayer mode when you can fight side by side with 3 more players.

You can hire allies in your journey of vengeance to help you fight your enemies.

You can build an upgradable MMO-style bastion-defense mode.
7. Arcane Legends MMO-Action RPG
---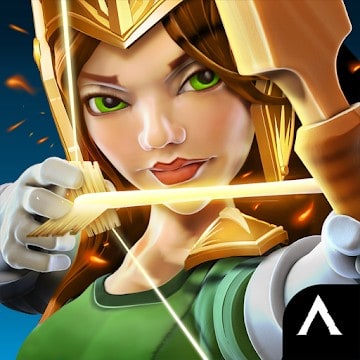 Whether you are using a smartphone or a tablet, you will always find the same excitement with these legendary MMORPGs for Android. Arcane Legends is well-known for its breathtaking story and exciting gaming strategies. You can explore the virtual world of 3D graphics and mood-changing sound effects with your friends.
You will be given tons of near-impossible type missions and quests. Fight the dragons, evil forces, and orcs to reach the castles, forests, and dungeons, where you will find the mission commitments.
Important Features
There are 3 different classes and lots of races you can choose to build your characters.

Use different abilities and weaponry to make them more powerful.

Loots, legendary weapons and items, and lots of rich NPCs. 

There are three PvP modes available which are; capture the flag, deathmatch, and duels.

You can enjoy petting mystical pets that will help you in your combats.
8. RPG Toram Online
---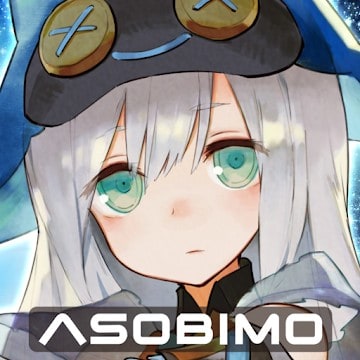 Try this MMORPG for a unique gaming experience. RPG Toram is an online RPG game with a great character developing story. Even you can create your own character by yourself. So, join millions of RPG gamers and show them how you are crafting your role model. You are allowed to choose swords and other mighty weapons for the role and increase his/her abilities for better performance.
Even a 'skill tree' system is available here to proceed with more techniques to develop your role. Still not convinced? Have a glance over the features to learn more about this game.
Important Features
You can explore the beautiful 3D world of this game with your friends.

Join the guild and parties to enjoy lots of MMO fights.

You are free to create the abilities you think necessary for you.

Customize your weapons and create some mighty slaughters.

Meet new characters of the 4 factions tribes and learn about a lot of mysteries.
9. AVABEL ONLINE [Action MMORPG]
---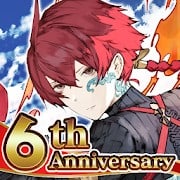 What if you will be the hero in a movie like an RPG game? Well, play AVABEL ONLINe, the best MMORPGs for Android you have ever found. This action-packed battle game is full of thrilling warrior fights where you will meet thousands of warrior players around the world. Both of the PvP, GvG, and "Tower Scramble" combats are arranged here, and you can show your mighty war skills in those combats. Don't you think of trying this game? If still not, go through the features below, which will definitely convince you to play it.
Important Features
Like an adventure game, you can explore the world of sword and magic.

Accept and win challenging missions to get excellent rewards.

Explore different places of the world like Grassland, Snowland, and Desert.

It offers performance-boosting sound and appreciable visual effects.

Find friends in the virtual world and make a strong team.
10. Order & Chaos Online 3D MMORPG
---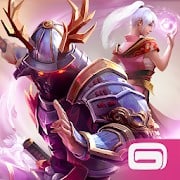 You have already learned the second version of Order & Chaos, and here we come with the first one that is also very popular and qualifies to have a place. People loved this version so much that the game production Gameloft SE couldn't help launch the second one who rocks the gaming world with explicit chaos and is known as the best MMORPG game for Android. However, let's explore the vast gaming world with your friends and complete challenging missions and quests every day.
Important Features
You are allowed to choose the gender, appearance, class, and talents of the role.

You can explore the world of Haradon alone for better rewards.

Be the king of Haradon by bringing glory in the epic multiplayer fights.

Meet hundreds of characters and find more than 1,500 quests.

Glorify your journey with Bloody Ghost Horse, Silver Despair, and Peaceful Kraken.
11. Black Desert Mobile
---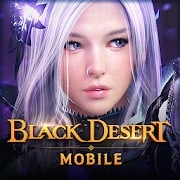 If you are looking for the most popular online MMORPG games for Android, just give it a try on Black Desert Mobile. This exciting game has come with satisfying graphics and details environments around the battlefield. You can explore a vast land and find out mystic issues and also unlock different abilities to improve your battle skills.
While customizing the character, you can use elements more than you need. So, just customize the character as you are making over yourself for a battle.
Important Features
Designed with high-fidelity graphics and 3D visual effects.

You will enjoy complete freedom of customizing characters.

Meet new characters on your journey to find the dark elements.

You can unlock 5 different classes and tons of unique skills.

You can be friends with players from over 150 countries using a global chatbox.
12. Warspear Online – Classic Pixel MMORPG (MMO, RPG)
---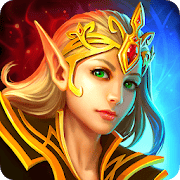 Immerse yourself in the magical world of MMO fight. Start playing an old-school type 2D game, Warspear Online. This multiplayer online game is full of open PvP combats and dungeon dwellers. Here, you can explore the exciting dungeons and other mystical places.
If you manage to fight with your best performance, you can be the Strongest Arena Warrior. You will never get a lot of time to wait and see what your enemies will do; you just have to jump over and start fighting to be the Strongest Arena Warrior.
Important Features
Engage in the combats of Firstborn with the clash between Chosen vs. Mountain Clans.

There are 4 different races and 2 Allies for you.

Unlock hundreds of special skills and be a more enthusiastic warrior.

You can create unique armor and weapons by being one of 9 different professionals.

Receive more than 150 personal achievements and get a place on the leaderboard.
13. Goddess: Primal Chaos – SEA Free 3D Action MMORPG
---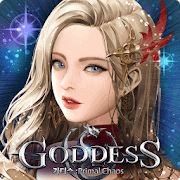 With the help of the mighty goddess, you can defeat your enemies in this popular MMORPG for Android, Goddess. The primal chaos has started on the sea and the land. You can survive only if you defeat the enemies. You can transfer yourself to the legendary heroes and fight mercilessly with the unbeatables. When things appear to be different, you can handle summoned beasts who will fight for you. To know more about this exciting game, you can see the features below.
Important Features
Summons mighty beasts, monsters, and dragons if you need them.

Spectacular graphics and visual effects.

Multiplayer Dungeon challenges and boss fights are available too.

There are a hundred types of weapons you can use anytime.

You can play with different PvP modes and arena styles.

Evolve your powers by collecting rare blades and rings.
14. TALION
---
Gamevil came up with their flagship RPG featuring massive multiplayer accommodations for Android. It is known as TALION. The game is visually stunning with lots of in-game enhancements and console-like high-quality graphics. It allows you to make your own character with completely customizable options.
So be just like you want in the game world, whether it is adorable or fierce. You will be able to interact with loads of players online. Join a guild, update your skills, and thrive in the mythical world of TALION.
Important Features
It offers a lot of in-game accessories, and players can add them to make their character more powerful and visually beautiful.

Players can add wings to their characters. Also, it features exotic rides and guardian fairies to provide support to the character.

You will face numerous creatures and enemy bosses as you level up. So make thoughtful decisions and join in alliances with other players.

The game requires a stable data connection to play, and your device must have at least 2Gb of system RAM to run it smoothly.

It is free to play with an optional in-game purchase facility.

The controlling system of the game is smooth and snappy.
15. The World of Magic
---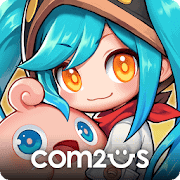 Join The World of Magic, a widely accessible MMORPG game for Android from Com2uS. This is a 2D role-playing game for mobile devices, and it is optimized for both phones and tablets. It has a huge community of players from all over the world. You don't need to worry about hardware resources much as it consumes relatively low system resources.
It requires a continuous internet connection to play. You will be able to make friends and join powerful guilds to rock in the game universe. Are you getting interested? Then keep in mind the ancient settings will make you addicted.
Important Features
It offers a great storyline and warlike settings between two forces. Join in one side and struggle to get a place among the legends.

The game provides complete freedom to mold your character as you wish. Become a ranger, warrior, or magician, whichever suits you.

It provides a classic RPG gameplay environment with endless online multiplayer modes.

Enjoy real-time PvP arena combats with millions of other players.

You will be able to chat with your friends in real-time as you play in different teams.

The game HUD is friendly with easy navigation, and it also includes in-app purchases for quick access to rare perks.
16. War Planet Online: Real-Time Strategy MMO Game
---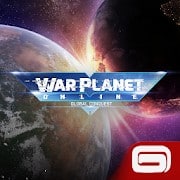 You can also try War Planet Online. It is a real-time MMORPG for Android with an MMO strategy. You have to build an army team so that you can dominate your area. Fight enemies that will appear very often as the world is at the mouth of war. So, try hard to survive and save your land with your strong army team.
You also need to improve your defense and gather weapons and equipment like stockpile troops, tanks, and helicopters. Find the way to use those weapons and stuff properly. You have to remember that continuous development is the only way to expand your battle capabilities and survive for long.
Important Features
It is only an MMO military game you can enjoy for free.

Handle the construction of building defense and your forts.

You will have a map to explore and find new cities.

You can combine troops to create a battle-ready army with modern weapons.

A global chat box will let you talk with other players at any time.
17. Aura Kingdom 2
---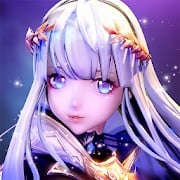 Aura Kingdom 2 is also known as one of the best MMORPGs for Android. In this fantasy adventure game, you can enjoy crafting 3D characters and developing them in the gaming world, designed with explicitly detailed imagery. The MMO strategy of this game is very exciting, and the story behind this game is also very appreciated.
While embarking on your adventures in the darkness of the fantasy world, you have to be strong and intelligent. When time appears to be tough to handle, you can summon beasts to help you. And other features of this game will definitely impress you.
Important Features
First-action gameplay with a detailed environment to explore.

There are 4 different classes you can choose to create your character with.

You can be the witness of beautiful medieval times where abundant creatures have their rules.

You can collect power-ups from 40 Eidolons you will meet on your journey.

There are lots of secrets you can unlock in the forests and dungeons.
18. Mobile Royale MMORPG – Build a Strategy for Battle
---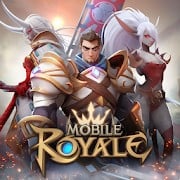 Let's check an RTS multiplayer war strategy game with a lot of uniqueness. I am talking about Mobile Royale MMORPG. This fantasy battle MMORPGs for Android will let you build your own kingdom and make a trained fighter group. You have to join the on-going medieval war here.
So, prepare your warriors and improve your skills to show your fighting excellence to other players and get a place on the leaderboard. Doesn't it seem to be very interesting? You can also check more features listed below.
Important Features
The built-in chatbox will let you make real-time conversations with the players of other countries.

Dragons are the noble guardians in this game. You can enjoy dragon fights here.

The group of heroes you have to command includes humans, elves, dwarves, beast, and wyvern.

Mood-changing sound and 3D graphics of the battlefield will provide the most realistic feeling.

There are 5 races and 10 classes available, and you can join any of these factions.
19. Age of Magic: Turn-Based RPG & Strategy
---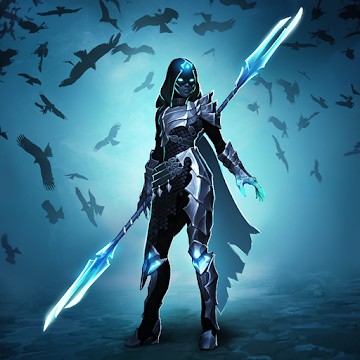 Age of Magic is one of the most popular turn-based MMORPG games with stunning 3D graphics. It is free to play on Android phones or tablets. It is about legendary heroes and the ancient world of magic, where you will have to make your way to the top with strategy, heroism, tactics, and experiences. You can be the mage of the prophecy who enters the Dark tower to seal the fate of the game world. So join the legions of Epic heroes, collect and upgrade them to fight your way to become a legend.
Important Features
The game offers a lot of rare and unique heroes to collect.

It offers an immersive storyline and in-game environments.

This game renders cutting-edge 3D visuals with exotic locations and dungeons.

You will be amazed by its various game modes, such as story campaigns, co-op missions, arena combats, PvP arena battles and challenges, and special tournaments.

Make your heroes as powerful as possible with skills, weapons, and armor upgrades.

It works smoothly on Android 4.4 and later.
20. Tales of Wind
---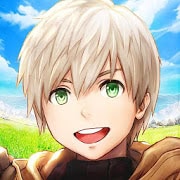 NEO CRAFT LIMITED brings out their RPG masterpiece for Android devices; it is called Tales of Wind. Become the chosen one in the land of magic and mysticism and enjoy different gameplay with other players. It is a vast platform where you can interact with players from all over the world.
Be a part of a team and level up as you experience PvP, PvE, and GVG battles. You can also meet your soulmate in the game community as it includes tasks for 2-players as couples. It's a living virtual world of endless possibilities.
Important Features
You can choose and make your own character and customize it with unique outfits.

The game offers cards of power skills, so collect them and upgrade your skills.

You can make your own team with friends and join in PvE and GVG campaigns with co-operative mode.

Meet your love in the game world, level up, and grow powerful together as you manage a good farmhouse.

It is filled with numerous game modes and tasks, such as shooting, hunting pets and mounts, solving puzzles, PvP racing, and so on.

You will love its controlling system and smooth UI.
Final Verdict
---
So, these are the 20 MMORPGs for Android; we recommend you with no doubt. As I had said it before that we checked the custom features and MMO gaming strategy of these games strictly, there is no way you will end up getting disappointed with any of these 20 games.
But I personally prefer Order & Chaos 2 and Dungeon Hunter 5 among these games. These two games have earned enormous popularity for the bildungsroman story and excellent graphics. You can also try other games for sure if you like the features and gaming elements.
So, let me say goodbye for today. Very soon, we'll definitely come with another topic regarding Android games or apps to discuss and recommend. Till then, stay tuned and safe. Thank you for your huge support that we think it is the strength and motivation for us to work hard.