NHL stands for the official National Hockey League, and there is no way we can deny this game's popularity. Popular gaming companies have launched realistic NHL games for PC, PlayStation, and Xbox. But every one of us cannot afford to try these games on those expensive devices. But there is no reason to get upset about that. You must have an Android device, which's enough to enjoy the best NHL games for Android. Again, for those who are die-hard fans of NHL matches but don't have enough time to enjoy the matches on TV, NHL apps for Android have brought something bigger than your expectations. Check out the best NHL apps and stay updated with real-time scores and news of each NHL match.
Best NHL Apps and Games for Android
---
In PlayStore, we find hundreds of NHL apps and games where most of them don't even deserve to have a glance at you. But we also found a few apps and games that are quite compatible and will definitely surprise you with their excellent graphics, interface, functions, realistic game tactics, and other features. So we listed them in 25 counts and tried to include important details of each game and app here. Hopefully, it will come as a help for you to find out the best NHL apps for Android.
1. Ice Hockey 3D
---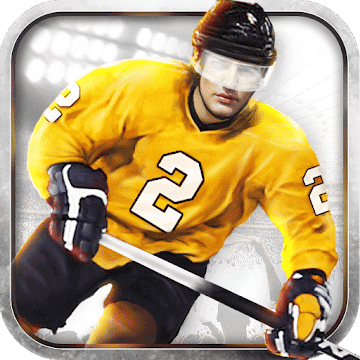 Ice Hockey 3D is one of the most sophisticated and fun NHL games for Android you will find on the Playstore. You will love its classic gameplay and simple controlling system. It offers a realistic hockey experience with all the rules and actions. It is a great game that you can play when you're not online. The navigation system of the game is phenomenal and offers spectacular in-game graphics and visual effects.
Important Features
The sound effect of the game is very realistic and action-packed.

You will love its quick responsiveness and smooth controlling system.

Includes a minigame called air hockey for more fun.

You can personalize your team from more than 20 variations of uniforms.

Comes with different game modes for your convenience, such as quick play and championship campaign.
2. NHL
---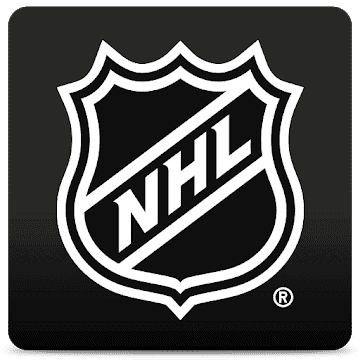 Let's meet the nonstop NHL news and information provider. It's NHL, the official NHL app for Android that will provide you with every piece of NHL and ice hockey information worldwide. If you don't have time to stay still in front of the TV and learn everything about NHL leagues and competitions, you don't have to get upset anymore.
Just subscribe to NHL.TV or install this app. You will get everything about the NHL from this app. You can enjoy live games with facilities for DVD controlling. Even you can enjoy previously played games here too.
Important Features
This app offers 4 live stream games in a week.

You can stay up-to-date with gaming schedules, scores, videos, standings, rosters, etc.

Find daily NHL news and documents on your favorite teams and leagues.

The icon and theme of this app are customizable.

You can listen to the radio broadcast of the live games while driving your car.

Enjoy replays of all live streaming when you get free time.
3. Glow Hockey
---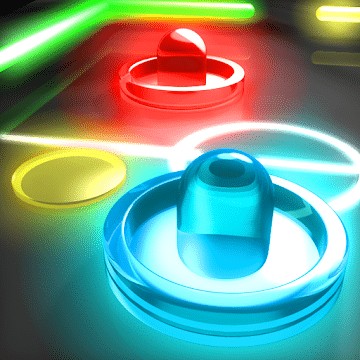 Get the excitement of playing hockey in a new setting with Glow Hockey. It is a different way of playing hockey. You can easily play the game without any exercise or training. It allows you to play it without the intended connection. Glow Hockey will run on most Android devices without any issues and occupies a minimal amount of system storage. You and your friend can play it simultaneously on the same device with its advanced 2 player mode.
Important Features
Offers very smooth gameplay and an easy controlling system.

It includes quick play mode where you can challenge yourself by choosing from four difficulty levels.

You can choose from 3 different themes in the game.

Renders high-quality visual effects and glow graphics in numerous colors.

The game gets regular updates and improvements for providing an optimal user experience.
4. TSN
---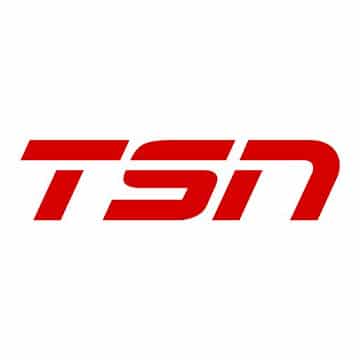 If you are an NHL fan and want to stay updated with news and information on the NHL, then TSN can be a great option for you. It's not just an NHL app for Android, but it is an all-inclusive sports app containing a big part of NHL. You can enjoy all breaking news with headlines and details.
If you want to know the scores, schedules, and other details of an ongoing match, then just have a look over this app. Apart from the NHL, this app will help you with details of NFL, CHL, NBA, MLB, MLS, and similar. Want to learn more? Well, see the features and get excited.
Important Features
Once you subscribe to this channel, you can enjoy the live streaming of different TV sports channels.

It shows video Highlights, special documentaries, and content on NHL facts.

You can check daily headlines in the news section and learn the news details in this app.

When you'll drive and cannot enjoy video streaming, you can listen to podcasts and audio streaming.

This app shows every minute scores and schedules of every match, and a few clicks are enough to get that info.
5. theScore: Live Sports Scores, News, Stats & Videos
---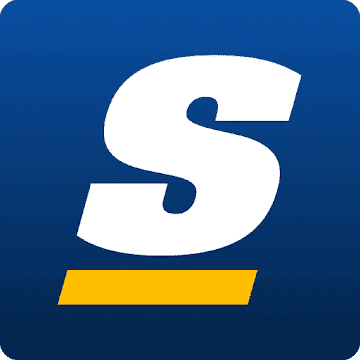 If you are a die-hard sports lover and don't want to miss a single detail of your favorite NHL matches, you can try theScore too. It's a live sports score, schedule, news, and stats provider app. This app is designed with a minimal design and excellent user interface. Anyone can use this app and find any news and score of the matches. However, if you wish to learn not just about the NHL but also about NBA, NFL, PGA, MLB, and others, you can definitely use this app.
Important Features
Find news and content on your favorite teams and players in this personalized feed.

It shows real-time scores and game schedules on the home page.

There is a section for news that contains headlines of different fields of sports.

Get connected with sports lovers from corners of the word with its chatting and messaging option.

Get untold stories on sports and enjoy live streaming matches with this app.
6. Glow Hockey 2
---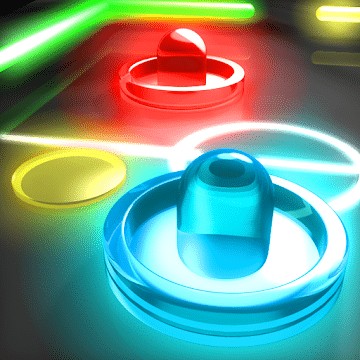 Glow Hockey 2 is another franchise from the same Glow Hockey, which many gamers love worldwide. It allows you to play in the single-player mode to test your skills with the AI. You can also play with your friends in the 2 players multiplayer mode. This multiplayer mode allows you to play on the same device. It gets regular updates from the developers as well.
Important Features
Comes with different themes and beautiful in-game graphics.

Offers vivid glowing graphics and realistic physics works.

It is as exciting as the old version and offers more challenging levels.

Includes campaign mode along with quick play mode for testing your gaming skills.

You will love its smooth controls and navigation system.

It contains ads and does not put stress on the battery level.
7. Yahoo Sports: Stream live NFL games & get scores
---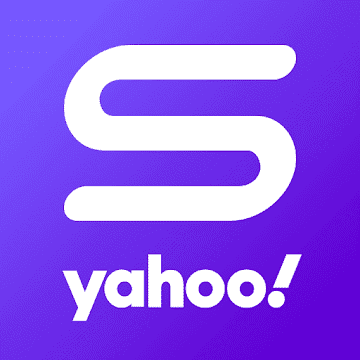 Yahoo Sports is a dedicated app for NHL and NFL games related information from Yahoo. It is a minimalistic yet eye-catching app with lots of useful information. You will be able to watch live games, scores, and updates of different sports and NHL and NFL.
This useful NHL app for Android will require you to sign in with a Yahoo ID to enjoy all the facilities. It works smoothly on both tablets and phones that run on Android 6.0 or greater. You can even test your luck on the weekly Yahoo Fantasy Slate, where you will have the chance to win exciting prizes.
Important Features
Provides high quality real-time live games with steaming facilities.

Offers complete personalization and custom alert system for live updates.

Provides live updates and results of NHL, NBA, and college games.

Gives access to exclusive articles and reviews from renowned sports analysts and media portals.

Includes a rich and highly interactive sportsbook with exclusive features.
8. Happy Hockey!
---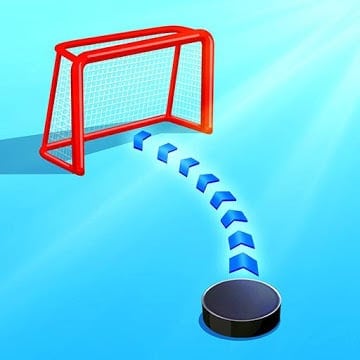 Enjoy ice hockey in a fun environment by playing Happy Hockey! from Gismart. It is a very enjoyable casual NHL game for Android. You will not need any powerful or flagship device to play it. It is completely free to play and comes with occasional ads.
The game's controlling system is very comprehensive; you will have to use your swinging the hockey stick skills while aiming for the target. It is very challenging, and you will like its realistic gameplay.
Important Features
Provides familiar gameplay and a controlling system for wide accessibility.

Offers eye-catching 3D graphics and HD sound effects.

It includes level upgrades and offers numerous challenges as you progress.

It lets you feel the fun and excitement of ice hockey.

You will have to dodge many obstacles and defeat the enemies to make scores in the goalposts.
9. Sports Alerts – NHL edition
---
Luno Software, Inc. gives you Sports Alerts – NHL edition for meeting your NHL cravings. This informative NHL app for Android offers instant scores and statistics of NHL games. This app includes an advanced notification system and an alert history panel. It will not hinder your device's performance and battery life. You will need 20MB free space and Android 4.2 or later to use it smoothly. Regular updates and improvements also back it up.
Important Features
Includes a highly accessible navigation system and gird views for viewing convenience.

You will be able to check numerous team schedules and other updates.

Provides season stats and other details of individual players.

Offers alerts for game starts, ends, scores, overtimes, power plays, lead changes, etc.

You will be able to check team news and updates from the numbers of outlets simultaneously.
10. Hockey Stars
---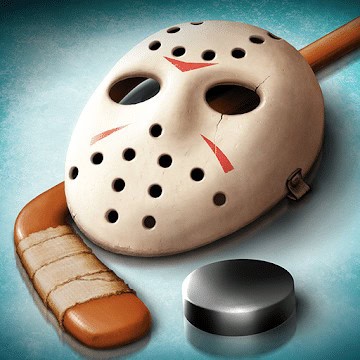 Miniclip.com brings a great hockey game called Hockey Stars. It is a very exciting NHL game that you can play on any supported devices. The game includes in-game purchasing options and renders occasional advertisements. It is known as one of the best online hockey games for mobile devices.
This game offers spectacular multiplayer gameplay and lots of different campaigns and tournaments that you can explore. Includes more than 80 different teams representing many countries of the world.
Important Features
You can challenge players around the world in one to one matches.

Offers around 4 different arenas with beautiful in-game environment settings.

You can play with your friends online and place yourself among the leaderboards.

It allows you to choose your own team and level up to unlock more advanced teams.

Win campaigns and tournaments to unlock new playing formations, rare powers, and playing styles.
Download
11. Ice Rage: Hockey Multiplayer Free
---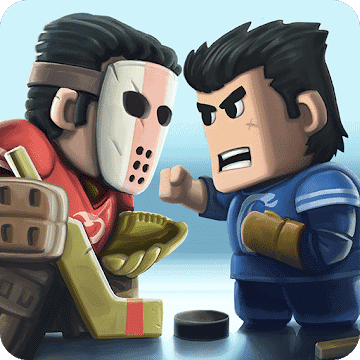 If you love to enjoy a multiplayer game featuring NHL, Ice Rage can be the best option. It's a very exciting NHL game for Android, and you can get the real excitement of taking part in an ice hockey tournament on the ground. Herocraft Ltd has built up this game with tons of exciting gaming functions.
The game tactics are quite perceivable, and you will enjoy it from the very first day. But being a pro-level player will be hard as the upper levels are quite challenging. But what I can assure you is you will definitely get addicted to it very soon.
Important Features
Multiplayer mode lets you fight against your friends or beat other teams playing side by side with your friends.

You can join the battle with legends and then jump into tournament mode.

You can select the difficulty level of this game, and there are three levels: easy, medium, and hard.

You can customize the matches the way you like.

Lots of characters are available with unique skills, and you can include them in your team.
12. Air Hockey Challenge
---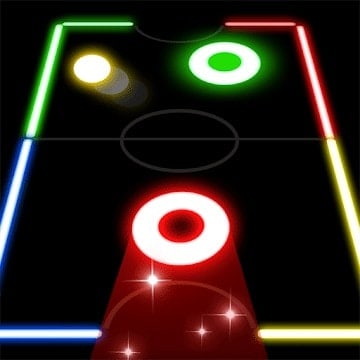 You can also try the Air Hockey Challenge if you wish to enjoy hitting the puck toward the net of the opponents' goals. This glowing air hockey game is quite fun but challenging. From the beginning, you will enjoy playing this game as the tactics are easy to perceive.
Besides, there are excellent sound and visual effects that will ensure a better gaming mode. There are tons of levels, and you will learn new tactics on each level. Seems interesting, right? Well, before installing this game, you should check out the features below.
Important Features
There are stages of different maps and obstacles that you have to overcome to bit your opponent.

It provides 4 different levels, including easy, normal, hard, and very hard.

Offline mode allows you to play with your friend on one device, even without an internet connection.

This multilingual game will let you enjoy this game in 16 different languages.

Records of your progression will be saved so that you can start from right where you quitted from any device.
13. Stickman Ice Hockey
---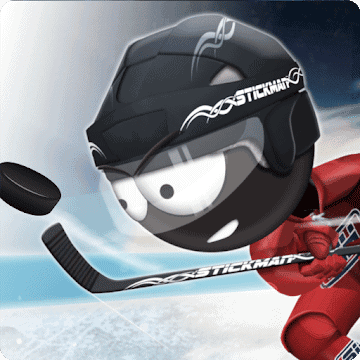 The next recommendation is Stockman Ice Hockey, and it is widely known as the best NHL app for Android. You must be familiar with the name stickman as the same company has released many Android games under this name. However, this exciting game will let you enjoy a real hockey game with fast-paced gameplay.
The game's environment and atmosphere are quite realistic, and you will feel like you are really in a challenging tournament. This game arranges various hockey events and tournaments, and you can join them and meet new people from other places.
Important Features
You can control the running mode manually or set it to automatic.

Over 46 teams from the national and international levels will join the tournament and compete against each other.

The classic open-air game is a bonus edition here, and you'll definitely enjoy it.

Various seasons like the World cup, West coast cup, Djinnworks cup, etc., will appear now and then.

The game time can be configured, but you always have to be careful about the timing.

Regular match statistics will keep you updated about your pace.
14. Puppet Hockey: Pond Head
---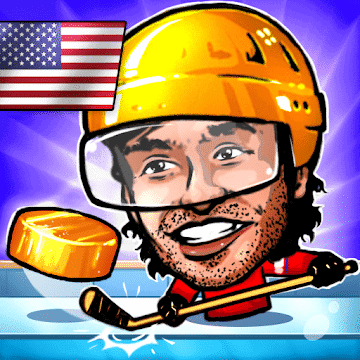 Noxgames launched another popular Android hockey game, and you can enjoy this game even if you Don't have an internet connection. Its cartoon players and crazy environment are known as the funniest NHL app for Android. The players have tiny bodies and big heads, and that makes the funniest.
However, it may look funny, but the game tactics are the same as the real-time hockey game. There are lots of hockey tournaments and events. You can compete with other teams and earn the highest score.
Important Features
You can play the game with tons of famous hockey players' sock puppets.

You can use various techniques, including slapshots, body check, cross-check, defeat enemy, etc., to attack the opponents.

You can get points with chewing gum, ice cream, gypsum, mega spring, slime, etc.

It lets you enjoy very smooth gameplay, and your devices' configuration doesn't matter here.

You can play with multiple profiles in this offline game.

Very funny background with excellent sound quality.
15. Hockey Showdown
---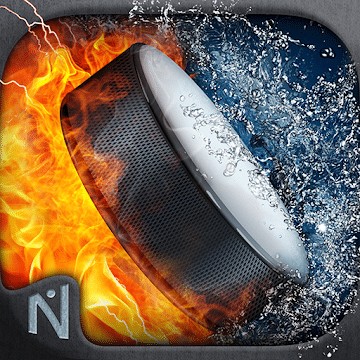 The tenth suggestion for the best NHL game is Hockey Showdown by Naquatic LLC. And it will be the best choice for you if you are looking for a multiplayer hockey game. You can make your team with other players and compete with any other team in this world.
This game's tactics and statistics are quite perceivable, and you will start loving it from the beginning. You can join in the head-to-head hockey showdown with your favorite team. Still now impressed? Well, this exciting game includes a lot more for you.
Important Features
Several gaming modes are available, including playoff, exhibition, seasons, etc.

The game center does the matchmaking process for worldwide players.

You can unlock different types of equipment for upgrading your skills.

Get bonuses and trophies to fulfill many achievements, and it will visualize an achievement list to show your progressions.

An incompatible Physical engine will give you precise control over the complete gameplay.
16. Hockey Nations 18
---
Distinctive Games comes with a history maker NHL game, and we call it Hockey Nations 18. You can try this app to enjoy the intensity and fastness of ice hockey. You can join numerous hockey rivalries and show your gaming excellence.
By scoring well, you can also enter the International Hockey Team and be the winter match leader. It's an online game where you can play with other real-life players. You can also talk to them and make your own team. There are tons of features waiting for you with this game.
Important Features
There are more than 80 teams at the international and club levels.

7 breathtaking tournaments with tough competitors will be there for you.

50 enormous challenges are also there that you have to complete.

You can play live games to achieve top positions on the leaderboard.

6 teams competing in the outdoor series will be competing, and you can join them.
17. BIG WIN Hockey
---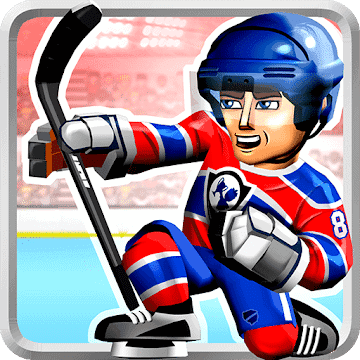 If you want to hit the ice to win the ice hockey match, then Big Win Hockey is there for you. It's another popular NHL game for your Android device. This game is designed with a very smooth gaming interface, and the functions are easy to understand. Again, the video and sound effects are quite satisfying.
Here, you can form up your own team and compete with your team members against other teams of real-life players. You can also collect new and big impact cards, including Puck Magnet, Howitzer, Tape to Tape, Sharpshooter, etc.
Important Features
Enchanted friends mode allows you to complete with your Facebook friends.

If you want to go for a quick hockey action, all you need is to activate the quick game mode.

You can make your own team with selected members.

Gold, silver, and bronze card packs to upgrade your team and own the best positions.

You can customize your team with different costumes that you can buy from the uniform store.

Practice and make your team better than before with bit-sized practice games.
18. Hockey MVP
---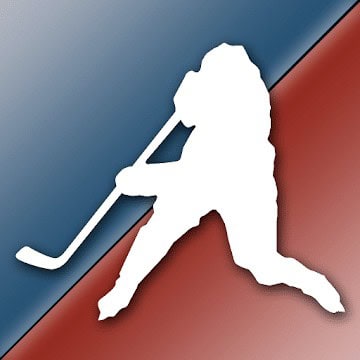 Here, I have another ice hockey option for you. I am talking about Hockey MVP, and the players of this game consider it the best NHL app for Android. Mainly, this game is between the national team of Ukraine and Kazakhstan. These two nations' teams contain real-time teams, including Crosby, Ovechkin, Rinne, Jagr, and Sedin.
And you can borrow the names of any players you love. Besides, numerous challenging tournaments will be arranged to join and take part in the international match. Want to know more about it? You can have a glance over the features.
Important Features
You will be competing with 16 national teams, and the competition will not be very easy.

There are 4 different types of gaming modes available for you.

The game can be controlled easily by tilting and tapping because of its smooth touch sensors.

The world championship mode lets you challenge the best teams around the globe.

The goalie and the shooter can be controlled at the same time.

You can score more and earn the highest Honor of Google Play Achievement.
29. Hockey Fight
---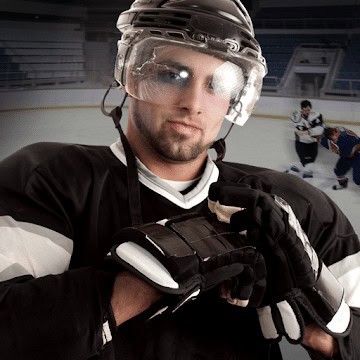 You don't have to run to the hockey field to enjoy taking part in a competition. You can just use your smartphone and enjoy the best NHL game for Android, Hockey Fight. In this game, you can make your own team, and you can customize different facts of your team just as you wish.
This 3D game is designed with very perceivable gaming statistics, and you can easily understand the functions. The smooth, tough pad will never let you miss the goal, and very soon, you will be a pro hockey player. Still not convinced? The features I mention below will definitely impress you.
Important Features
40 exclusive punch combinations and combos are available that will ensure a tough fight.

You have to complete 14 individual achievements, and all of them are quite challenging.

About 9 savage opponents will join the battle, and you have to be confident enough to bite their excellence.

A whole new hardcore level will be unlocked just after you'll complete the first session.

You can share the achievements on Twitter and visualize your excellences on different social media.

Character attributes are upgradable, and every time it will be updated, it will be better.
Download
20. NHL Hat Trick Challenge
---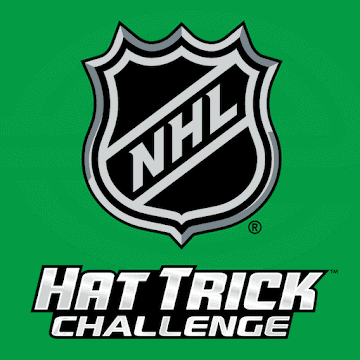 BAMTECH LLC has come with another option for you. This time, it is the NHL Hat Trick Challenge. It is not actually a game but an interesting NHL app for Android users. It's an NHL quiz app where you have to answer different quizzes regarding different historical NHL matches.
To achieve the prize of each round, you have to answer at least 3 questions. You will be rewarded with points that will appear as US dollars. As it's not anything about the real-time money transformation, there is no reason to think about this game's legal issues. Well, you can be more clear of this game, having a glimpse of the features below.
Important Features
You can complete the hat trick challenge by answering 3 easy questions regarding the NHL game.

You can earn 8 different seasonal gift cards from the sponsors, and all these cards contain 2 tickets.

All the prizes will be given during 4 playoff rounds, and they will be added as points or money.

You will not need to make any purchases in this game, and it is completely free.

The leaderboard will show your progress against other players, and you can find your place there too.
Download
21. Hockey Elite
---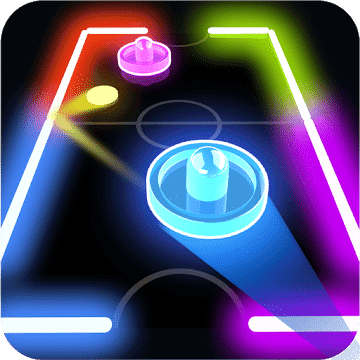 You can also try Hockey Elite, and I am recommending this game for its unique gaming statistics. It's a popular glowing air hockey game for Android and other smartphone platforms. This game's players especially love it for its unique and smooth interface that ensures an all-around gaming experience. Besides, it's a very addictive game, and you will soon find out that playing this game is a great option to enjoy your leisure. Let's see other details of this game.
Important Features
Several gaming modes are available here for you, and all of them provide unique experiences.

You can challenge your friends and compete with them in a real-time match or practice against the computer system.

Challenge mode is a particular gaming mode of this game that allows you to check your own limits.

You can enjoy this game with and without an internet connection so that you can enjoy it anytime, anywhere.

Amazing graphics and mood-changing sound effects will help you enjoy it the most.
22. Hockey Legends: Sports Game
---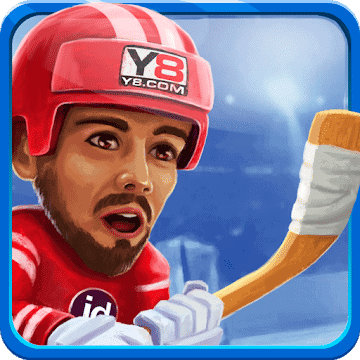 To test your hockey skill, you can try Hockey Legends. Y8 is the developer of this game, and it crafted this epic NHL game for Android users only. This game is packed with a beautiful gaming interface, and the tactics of this game are very easy to understand.
So, you can enjoy this game from the very beginning, even if you didn't have any previous experience with an NHL game. Being a pro player is quite difficult because the more level you will complete, the harder this game will be.
Important Features
There are 3 unique modes in which you can take part and enjoy them with different features.

15 daring achievements are waiting for you, and you can only achieve them by your gaming excellence.

To make yourself a better player, you can try the training mode that is specially built for practice.

You can choose from the normal and hard modes and test your skill as well.

1 vs. 1 and 2 vs. 2 functions are available for different matches, and you are to choose the function.
23. Topps® NHL SKATE™: Hockey Card Trader
---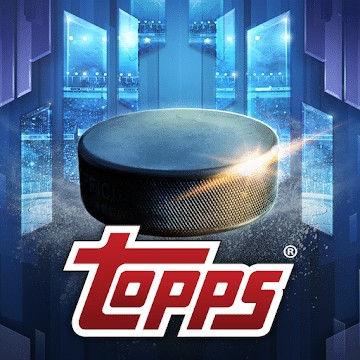 The next recommendation is Topps® NHL SKATE™. It's an interesting NHL app for Android where you can trade digital trading cards and join the scoring contents with real-time opponents. For this, you have to ensure an internet connection to join and contact opponents of other places and countries.
This app is an officially licensed NHL trading card app, and it lets you collect and trade cards with other hockey fans. You can take part in the scoring contest and compete with the opponents for free. Also, you can use the cards all the time in a season.
Important Features
You can choose players even from the past and present using just your smartphone.

You can pick up 3 of your vest cards and display them on your home screen.

You can trade cards with friends and other people anytime you wish.

You can provide your opinions when the weekly discussions take place.

Daily coins and packs will bring more cards.

You can trade cards 24/7, and there are special cards like classic Topps designs, original artwork, and motion cards.
24. Franchise Hockey
---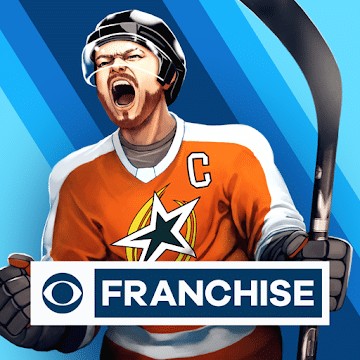 CBS Interactive has come with another great opportunity for you if you are a fan of the NHL. It's a smartphone ice hockey game called Franchise Hockey. In this game, you have to form your own squad, and you can play the role of the leader. Sometimes, you have to train your squad for special tournaments like All-Stars and Hall-of-Famers.
Besides, there are different ice hockey event matches, including full seasons, showdowns, exhibitions, and pro games. You can draft packs and achieve rewards by taking part in these events. You can also build a champion by managing the hockey club.
Important Features
This game visualizes an achievement list that you can share on different social platforms.

By taking part in different event matches, you can earn money that you can use to upgrade your team and club.

A hockey club can be formed with your chosen players, and you have to manage the club anyway.

HD graphics will give you a real feeling of being on the ground.

Exciting tunes for an extra thrill will definitely boost your gaming mode.
25. Hockey All Stars
---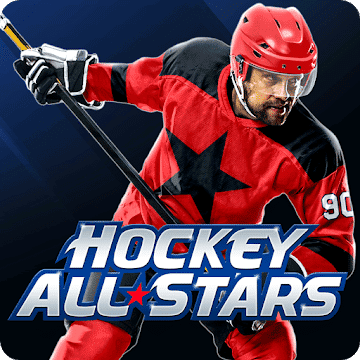 If you haven't chosen any NHL app for Android from the above recommendation, this one is your last option. Distinctive Games have launched many NHL games, and Hockey All-Star is one of the best of all their games. They built this game for All-Star Franchise, and it features all the online league Battle modes.
You can create your own team with All-Star players and join tournaments against the best NHL leagues in the world. It's an online game, so you need a stable internet connection to get addicted to this game. Let's see what's more it will offer.
Important Features
You can collect player cards to make your team and use them to customize and upgrade your team.

The outfit's color and design are customizable, and you will enjoy different options for that.

The weekly online league will let you fight with the best teams and get a place on the leaderboard.

You can build a team with all the favorite players of your choice.

You can build a hockey arena when your team reaches the conference league.

This hockey simulation game is designed with full HD graphics and realistic sound effects.
Finally, Insights
---
Here, we come to an end, and you have already learned about the 25 best NHL apps and games for Android. If you want to, which is the best NHL app here, I will recommend NHL or TSN. Among all of these games, each version of Glow Hockey and Ice Hockey 3D seems to be the best of all.
These games are designed with high-definition graphics, excellent sound effects, game tactics like a real hockey game, and realistic backgrounds. Other games are also exciting, but we combined all our expected features in these two games. But I can also assure you that none of these games and apps will disappoint you with poor-quality interface or gameplay.
So, it's time to say goodbye for today. Don't forget to share your experience playing the game or using the app you picked from the list. It will help others to make a proper decision. Thank you a million times for your support.