VPN stands for Virtual Private Network, which is essential for protecting the data from any third-party hacker or other unwanted visitors. Just like you use a VPN for your laptop or desktop, your Android device also needs a guard to be protected from others' use. This is why the Android Play store has stored tons of free VPN apps for you.
If you think your data is essential and need protection, you can use a VPN app. For your easiness, I have handcrafted a list of the 20 best VPN apps for Android. I hope it will come as a great help to you. Before going into the app's details, I would like to focus on why VPN is a must in today's world.
Why VPN is A Must-Have
---
VPN stands for Virtual Private Network, and while you've probably heard of the term, let's assume you're unfamiliar with VPN functions. So the question you might be asking yourself right now is – why do people use VPNs? Well, most users deploy them for two reasons:
A VPN encrypts and hides your signal completely, making your online activities illegible to any possible eavesdroppers.
It also manipulates your IP address and makes you appear to come from a different device or location.
And despite all of the benefits of using a VPN, the statistics show that most people still access the Internet without any protection whatsoever. In fact, according to statistics, less than 5% of Internet users deploy a VPN even once a week.
If you're still on the fence about whether or not to start using a VPN, read these five reasons why a VPN is a must-have in today's day and age.
1. Restricted Content
---
When you go on a holiday to another country, at some point, you'll just want to lie down and watch a couple of episodes of your favorite show on Netflix. But seeing how Netflix is blocked in many countries around the globe, you might not be able to watch anything.
With a VPN, you can use a USA IP address, no matter where you are, and trick Netflix (or any other streaming service, for that matter) into thinking you're located somewhere in the States. And don't worry; if you only use a VPN to access your Netflix account, you aren't doing anything illegal.
2. Public Wi-Fi Hotspots
---
I'm not sure how aware you are of the fact that public Wi-Fi connections are quite insecure. You've surely logged into the free hotspot at Starbucks or your favorite local coffee shop, but unless you're using a VPN, you should avoid doing it at all causes. Because when you connect to a free Wi-Fi connection, you run the risk of having all of your data stolen by a person connected to the same network.
As we mentioned before, a VPN will encrypt all of your information and make it indecipherable to anyone trying to access your device. So make sure you have downloaded one of the best VPN apps, software, or another security provider before connecting to a random, unsafe Wi-Fi connection again.
3. Sharing Files in Private
---
We're not saying that you should download or upload copyrighted movies or music, but if you want to send anything to your friends without worrying that someone else is seeing what you're doing, you need a VPN in your life.
Just think about it. Certainly, there are times you need to send something that you don't want others to see. For instance, by using a VPN, you can send a personal photo album without worrying that your pictures will be leaked to the world.
4. Your Search History
---
Google, Yahoo, Bing, and every other search engine out there can and will catalog every web search you have performed in your life – whether you like it or not. Every time you perform a search, the search engine attaches it to your computer's IP address. Later, your searches are mostly used for customized advertising and future searches for your device.
And while these companies don't log your search history with malicious intentions, most of us don't want anyone to see it except us. If you get a VPN, you will be able to cloak your IP address and ensure that all of your private searches remain private.
5. VOIP Security
---
Many companies have stepped up their game in the last couple of years when encrypting email and chats. However, VOIP security, on the other hand, is still not up to par. VOIP services include video and voice calls made over such services as FaceTime and Skype, and as CNet reports, most of the calls you make over these and similar services are pretty easy to intercept.
But if you start using a VPN, you will add another layer of security and encryption to your chats and make it almost impossible to be intercepted them.
The Disadvantage of Using a VPN
---
The only downside of using a VPN is your Internet connection speed. The truth is every VPN slows your connection down, and some providers out there will even slow it down by 50%. However, if you do your research and choose your provider carefully, your connection speed will stay the same because the best VPNs only slow it down by 5% to 7%.
While all of the reasons we listed above are essential, I'm sure that you are a firm believer in online privacy and the right to send and receive data without being surveilled by the authorities.
So that's probably the biggest reason why we need a Virtual Private Network. So there is no reason not to spend a couple of dollars each month on an excellent VPN connection service.
Best VPN Apps for Android
---
You can use these free VPN apps to protect your IP address and bypass any geo-restricted sites. Also, it is possible to keep your secure anonymity along with online spying. You should also have a VPN app to maintain your office apps and use your data securely. So, you must understand how important this app is for you.
Here, all the apps are free with no hidden charge. So, you can enjoy their service easily. I think you should glance over the ten best VPN apps for Android here so you can choose the best one for you.  
1. Touch VPN – Free Unlimited VPN Proxy & WiFi Privacy
---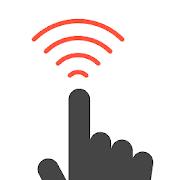 Now, I will suggest a free VPN app that will work very well to protect your data. It is one of the best Android security apps, which provides you with the best in class security services and a lag-free internet browsing experience.
Touch VPN – Free Unlimited VPN Proxy & WiFi Privacy can make up your needs for smooth, easy, and secure web browsing. Let's look into some of its key features in the next section. 
Important Features
It gives you access to blocked sites and uplifts local filters for total web surfing.

Provides a WiFi privacy option for your personalized browsing.

It is 100% free and provides premium-quality VPN support.

Gives unlimited access and is free of bandwidth limitations.

Easy to use, and strong encryption is provided for your security.

Keeps you safe from online attacks and potential hackers.
2. Turbo VPN – Free Unlimited VPN & Secure Hotspot
---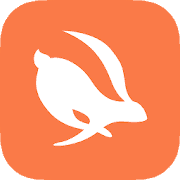 If you are looking for a secure internet user experience on your Android phone, then Turbo VPN will serve you in the best way possible. It is one of the best free VPN apps for Android that you can find in the play store.
It provides top-notch browsing security and keeps your privacy intact, just as you need. The app is also very easy to deal with its interactive functionality. Let's see its key features in the following section.
Important Features
Gives you a worry-free browsing experience.

Provides secure connectivity with no speed loss.

Equipped with an unblocking option for blocked sites and proxy site usage.

Easy one-tap solution for proxy server access.

Provides a stable and hassle-free VPN experience.

It can work with WiFi, 3G, 4G, and all other mobile data carriers.

It's 100% free and gives you premium VPN services.
3. SuperVPN Free VPN Client
---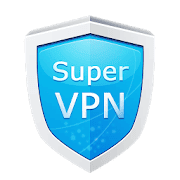 Meet SuperVPN Free VPN Client, another stunning VPN app for you to protect and secure your phone data and traffic. Also, this amazing app is packed with lots of breathtaking functions. This is why you will find it very useful in your daily life.
It is very easy to use, and only one click is okay to use it. Again, it includes Unlimited bandwidth along with unlimited free trial time. So, let's look at this app's special features.
Special Features
It will protect your privacy from third-party tracking.

You can use it from the very beginning, as it requires no registration and fees.

You can use it with any bandwidth with no speed limit.

You can easily unblock any geographically restricted websites.

Provide you with the most secure VPN solution.

It will automatically encrypt your internet traffic.
4. Super VPN Master
---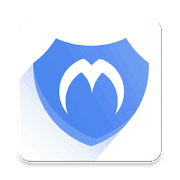 Super VPN Master is a great solution for them worried about the public unprotected Wi-Fi hotspot and some other VPN issues. It is very easy to use the Android app, and many users consider it one of the best VPN apps for Android.
It is completely ready for your one-click only, and you can enjoy tons of amazing services using this app. Let's see what the most important features of this app are.
Important Features
You can protect your personal data and traffic from third-party trackers.

It is very easy to use, and one click is okay for activation.

It requires no registration, internal or external codings, and fees.

It will secure your privacy using Encrypting your internet traffic.

Let you enjoy using websites that are geographically restricted.

Need no root access, and it will provide a global VPN server network.
Download
5. Free Unblock VPN & Security VPN by VPN Proxy Master
---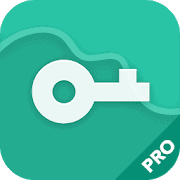 Here, I have another stunning VPN app for your Android device so you can easily make a great privacy system. It is Free Unblock VPN & Security VPN by VPN Proxy Master. It is effortless and easy to use. Again, it is fast enough to impress you, and so it will save you time. So, if you are interested, you can look at this app's features.
Important Features
It will secure and protect all your online activities.

It is swift, and you can activate it within a few seconds.

It requires no restriction and root access.

You can also use it for unlimited data and bandwidth.

It is effortless to unblock the restricted websites using this app.

It will unblock the bypass data transfer.
6. Hola Free VPN Proxy Unblocker
---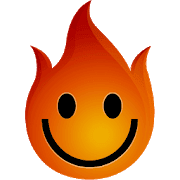 Now I will introduce you to another free VPN app that provides top-notch security while browsing the internet. Hola Free VPN Proxy Unblocker lets you search the whole world with just a tap.
It is one of the better ones you can find for free in the play store, giving total freedom and privacy while surfing the web. Let's look into its main features in the next phase.
Important Features
It gives you the freedom to access any website or app from anywhere in the world.

Unlocks blocked servers and sites and also gives way to use proxy sites.

Provides safety and privacy while you use WiFi and packet data.

Provides lag-free service and unlimited internet bandwidth.

Switch countries and servers with ease.

Includes peer-to-peer VPN service.
Download
7. ExpressVPN
---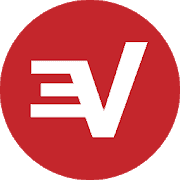 Say hello to ExpressVPN, another problem solver for your Android device. It is a super-fast android app that will help you protect your privacy in the Android device case. This app is like a bucket full of breathtaking features.
It is also easy to use, and only one click is okay to activate this app. If you really want to try it, you should check out the features below.
Important Features
It will offer you over 194 connections in 94 countries.

Bandwidth limitation is nothing for this app.

It can be worked with Wi-Fi, LTE/4G, 3G, and all mobile data carriers.

It will provide you with stick security and privacy.

You can have their services for any kind of help 24 hours a day.

It is also effortless to unblock any restricted websites.

It also offers encryption with UDP and TCP protocols.
8. TunnelBear VPN
---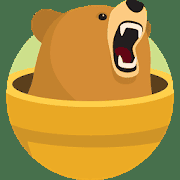 Meet TunnelBear VPN, another one of the Best VPN apps for Android. It is beneficial to enjoy browsing the Internet privately and securely. It is easy to activate and use too. Also, this stunning app is crafted with a simplistic design and aesthetically good-looking appearance. Some essential features are also available here. You can have a glance over them in short.
Important Features
Completely free app and requires no credit card information.

You can use it with no root access and registration.

You can browse the website with no obstacles that are restricted geographically.

It will protect and secure private wi-fi, and you can browse privately from the ISPs.

It is fast enough to impress you.

Offers services to over 22 countries.

Also, you can enjoy premium services with some in-app purchases.
9. GeckoVPN Free Fast Unlimited Proxy VPN
---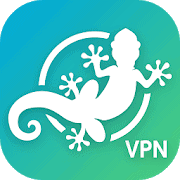 It's time to meet GeckoVPN Free Fast Unlimited Proxy VPN, another fastest VPN apps for you to protect your private data and traffic. For many of its users, it is one of the best VPN apps for Android.
It is clean, elegant, lightweight, and very easy to use. Also, this stunning app is completely free and requires no registration or root access. A good number of other features are also available for this app. Let's meet then in short.
Important Features
Using this app, you can operate websites that are unavailable in your country.

You can use it to prevent other trackers from using your data.

The privacy and security it will offer are very much strict.

You don't need to add any credit card details and registration to use this app.

One click is enough to make it activated.

Very fast and easy to use.
10. Melon VPN
---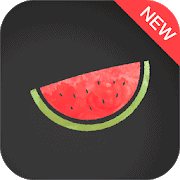 Melon VPN is simple, easy to use, and optimized for speed. This amazing app is designed with lots of breathtaking features and facilities. To secure your wifi and traffic, it will come as a great help. So, you can have a look over its features below.
Important Features
It includes a large number of servers with high-speed bandwidth.

Easy to use, and you can connect by tapping one button only.

It is easy to browse geographically restricted websites.

Need no registration or credit card details.

Includes no time, usage, and bandwidth limitations.

You can use it with Wi-Fi, LTE/4G, 3G, and all mobile data carriers.
11. Secure VPN – A high-speed, Ultra-secure VPN
---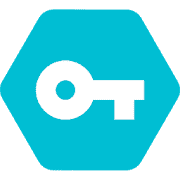 Now, I will introduce you to a top-notch secured VPN service. Secure VPN allows you to be anonymous while using the internet.
This app will make you hidden from others as data from your phone is encrypted and then transferred. This action reduces the possibility of someone sneaking into your data.
Here you can change your location from one place to another with a single touch. Its simple and easy user interface makes it easy to use as a daily driver. All you need to do is open the app and tap on a button.
Important Features
Servers all around the world provide a great high-speed connection.

Works with any kind of networking service like 3G, 4G/LTE, or wifi.

No annoying login is required every time you open this app.

Automatically choose the perfect server for you that is faster and easier to connect to your device.

A well-organized user interface allows you to navigate your required things easily.

There is no additional permission required to run this app.

Very low system requirements with very low storage required.
12. Thunder VPN – A Fast, Unlimited, Free VPN Proxy
---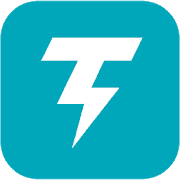 Say hello to Thunder VPN, a problem solver VPN app for your android device. This is another important tool for a secure and fast internet connection.
Get hidden from third-party servers and use your internet tension-free. This app bypasses you as you are using this connection from another region.
With many online servers, using a safe and strong internet connection is just one click. If you have already got interested, just look at the features and be more assured of it.
Important Features
Smart server selection helps it connect to the servers faster and find a stable server for you.

This app does not require additional permission to get started.

Works with a wide variety of 2G, 3G, 4G/LTE networks, or your home networks like wifi.

There is no limit to usage for any of the servers. 

Choose apps to use this app and include them in the setting.

No login is required, making it much easier to use while starting it for the first time.

Great design of the user interface with very few ads.
13. Yoga VPN
---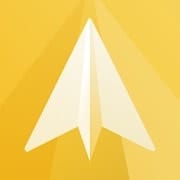 You can also give it a try on Yoga VPN. This is one of the best VPN apps for your Android device that can keep you hidden from any third-party server. It is easy to use, has a faster connection, and makes your device secure from intruders.
You can also enjoy videos and websites that are not allowed in your country using a fake address. All you have to do is install it, select your server, and tap to connect to make your connections safe.
Important Features
This app is simple, free of any additional charges, and easy to use.

Use websites not allowed in your regional network, like open Facebook or youtube, if your country doesn't let you do so.

Bypass your firewall and proxy to connect to other secured local networks.

Become anonymous and browse securely and browse your internet without any worries.

This app has a wide range of super fast and stable servers all around the world.

No usage limit for any connection, which makes it fun to use.
14. Unblock Websites — VPN Proxy App
---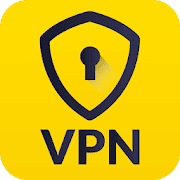 If you are looking for a secure internet connection and open blocked websites on your android device, then Unblock Websites will be a great choice. This app works with a VPN encryption protocol.
This app has an innovative browser that also works like a browser and connects you to servers worldwide. It reduces the time and struggles of connecting and using another browser. This app includes all under one hood.
Important Features
A simple and fast user interface that makes a faster connection to its servers.

This app is well-organized and makes great use of the interface.

This app has many features, although it requires very little space.

Regular updates solve the bugs and inconveniences faced by the users.

It saves a huge amount of time for many active internet users.

Admin panel for those who want to keep an eye on their connection status.
15. VPN Free – Betternet Hotspot VPN & Private Browse
---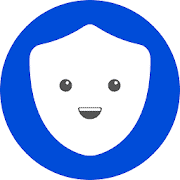 Meet VPN Free is another name for a fast, secure, and reliable VPN app for your android device. This feature-rich app comes with an easy setting and a Very user-friendly interface. If you start using this one, you will not need to use your incognito browser.
This app will also hide you from your internet provider and anyone else by connecting you to a proxy server. With a huge cover of proxy servers worldwide, it is very efficient when connecting to a server.
Important Features
Unblock your favorite apps or websites for you anytime, anywhere.

An anonymous connection makes you disappear from the area from where you are using the app.

Secure your important data while uploading or downloading through the internet.

Compatible with any kind of 2G, 3G, and 4G or LTE and even in your local wifi networks.

You can also make your wifi hotspot secure with this app.
16. Kiwi VPN: Connection For IP Changer, Unblock Sites
---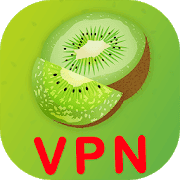 The next one to recommend for the best VPN apps for Android is Kiwi VPN. It is also trendy and works very well to secure your identity in the case of web browsing.
This VPN service has a good reputation for working as an unlimited VPN proxy and for unblocking sites and pages that are not generally available to you. Also, it will let you surface a foreign website and app. At the same time, it will always work fast and smoothly on your device.
Important Features
Covenant and easy connection with VPN IP changer.

It supports multiple servers from 26 different countries.

You can change your IP and VPN snap to change your address.

It requires no speed limit or bandwidth.

Easy to use the proxy browser and to use unblock sites.

Let you check the IP address you are frequently using.
Download
17. VPN 360 – Unlimited Free VPN Proxy
---
VPN 360 is another choice for you. It is also a popular and supportive VPN app for Android users. You can use this app to hide your IP and secure your WiFi connection.
Whether your favorite content is allowed for your country or not, you can enjoy it with no obstacle if you start using this app. It is possible because this app will provide you access to all the website apps you want to try.
At the same time, this app includes a good number of features and essentialities.
Important Features
It will hide all your IP and physical addresses.

It will let you surf the website anonymously.

Let you enjoy a protected privacy system and network.

Help you to be connected with any other public networking system.

It will make your data browser fully protected from hackers' attacks.
18. Rocket VPN – Internet Freedom VPN Proxy
---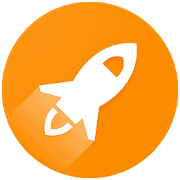 Enjoy the freedom of internet browsing from anywhere in the world through Rocket VPN. It is free to use the VPN app with lots of premium features.
It provides one of the best VPN services for Android devices, unblocking any restrictions you may have while using the internet. This app uses advanced filtering processes to protect you while surfing and keeps your identity safe.
It provides an optimal security system on any data connection, whether WiFi or other cellular data connections. The user interface is modern and accessible to people of all ages.
Important Features
It offers a wide range of servers worldwide to give you unprecedented freedom of web surfing.

Your identity and IP address will be secured with a military-grade protection system.

It offers a blocking system to provide you security over 3rd party trackers.

Its encryption won't hurt the speed of your data connection; you will enjoy top-notch security along with seamless internet connectivity.

It lets you connect with the sites, contents, and streaming services that are geographically restricted.
Download
19. NordVPN: Best VPN Fast, Secure & Unlimited
---
Let's take a look at another popular VPN app for Android devices, it is called NordVPN. The app is well-equipped with lots of premium features. The package comes without any cost for Android devices.
It's time you join the huge community of users of this app. This app provides real-time protection against privacy loopholes and supports all kinds of Android devices. It does not take many system resources and keeps your data speed intact.
Important Features
This app provides a secure connection to WiFi networks.

It offers protection for 6 devices from a single account.

A 24/7 customer support team backs up this app.

You can set up NordVPN as the default VPN app in your settings to connect VPN services automatically.

It provides CyberSec features that keep you safe from trackers and cyber threats.

It utilizes military encryptions and takes no log of your activities.
20. AVG Secure VPN – Unlimited VPN & Proxy server
---
World-famous security solution AVG brings VPN to mobile devices. It is called AVG Secure VPN. It protects your identity with its unparalleled encryptions and algorithms.
You will get ultimate protection and proxy server access even in public WiFi hubs. It features a beautiful interface with a modern look and comes with a simple one-tap dashboard widget.
You can use more than 50 servers from locations worldwide. It provides free services, and there is an option to move to the premium package that includes lots of useful features.
Important Features
It offers to unblock blocked websites, streaming services, and restricted content.

You can choose from different servers from numerous countries to change your IP address.

This app provides private browsing facilities and keeps you anonymous.

It features a data shield to protect your sent and received data from cyber threats.

AVG Secure VPN uses its tactical encryptions to provide optimal security and occupies minimal system resources.
Final Thoughts
---
If you can understand how essential it is to have a VPN app on your Android device, I think you have already chosen which one to install. All of them are the best VPN apps for Android and totally free.
They are also handy and protective. You can try any of them, and I am pretty sure that you will be helped. Just knock me down if you have any questions or confusion left. I will try to get in touch soon. Thank you for staying with us.