All the tasks are essential in life, while many become a daily routine, and there is no chance of forgetting those. Some of them are very small at work but have an enormous significance once done. And if it is not done, then it may cause a catastrophe. Also, we have different events to remember. But we somehow forgot them and just got into big trouble. However, if you don't want to have a such inconvenience, you can use a reminder app for Android.
It will always remind you about all your important events. For that, you have to set the alarm at the right time. But it is essential to choose the right app that won't make you confused. However, you are in the right place if you are looking for such an app. Let's get introduced to some of the best reminder apps.
Best Reminder Apps for Android to Remind Your Important Events
---
In this article, I will discuss Android's 20 best reminder apps. We choose the apps after analyzing the users' reviews, their comments, the volume of downloads, features, etc. All links at the end of each app will lead you to more info, and you can directly get to the download page of the play store. But make sure to check the details given right after the names in the list. Otherwise, you may end up downloading the wrong app for yourself.
1. Google Task
---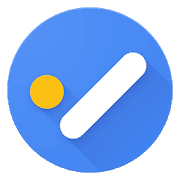 Alphabet/Google has a lot of apps that don't need to introduce. Google Task is one of them. Using this essential app, you can now maintain all your tasks with your Android phone. The best part of this app is its reminder. It will always inform you about your important tasks.
You have to set the reminder for just a few seconds. The setting is very easy to understand, and you will love it when you get notified about your tasks timely. You can set sounds and songs you love and write about your task using the note. 
Important Features
The dark mode is there to protect your eye and the phone battery. 

The instant reminder setting option will help you fix it within the blink of an eye. 

Sound setting and note-taking facilities are available. 

Very user-friendly interface and alarm settings option. 

Supports a variety of languages. 
2. Any.do: To-do list, Calendar, Reminders & Planner
---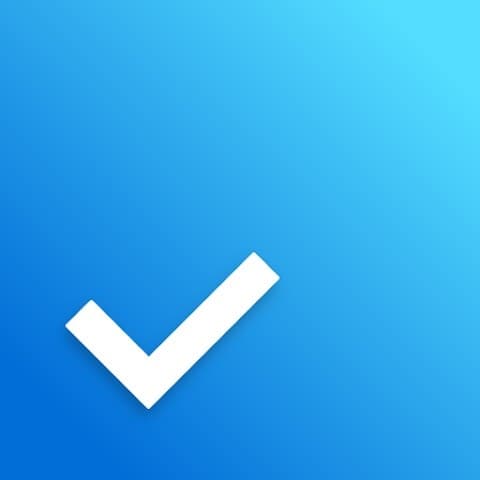 Millions of people have chosen this app to get an organized task list to forget their essential tasks. Like other reminder apps, you can get a reminder for any category of functions. Besides adding tasks, you can manipulate your calendar to place your work for better planning.
The useful reminder app for Android is very user-friendly, which is why millions of people choose it. The outstanding features and easy use made it one of the best reminder apps for Android.
Important Features
You can add tasks and manage projects that were shared with different colors for prioritizing.

There is an option to add subtasks under any main tasks.

You can set a perfect reminder for one-time events and recurring reminders for ongoing activities.

You can turn your calendar into a task table for better planning and see all your tasks with a single look.

You can make a priority list of your tasks, and your leftover tasks will be rescheduled automatically.

You can perform your shopping with the help of this app and get recommendations too.

You can get access and help from Alexa, Google Assistant, and Siri and add a task from Slack.

Besides the Android device, you can manage the task on iOS, PC, or Mac, and synchronization will be automatically done.

You will also get notifications on Apple Watch and Android Wear.

You can easily add your task and set a reminder by using a voice command.
3. Todoist: To-do Lists for Task Management & Errands
---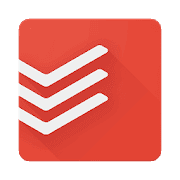 According to The Verge, this app is one of the best reminder apps for Android. You can change the overwhelming feelings of your life when you get this app's help as a reminder of every work.
You can keep track of all your work and manage all vital tasks very quickly and smoothly in time. So, you can download, install and use this app without any doubt. Amazing features will undoubtedly blow your mind.
Important Features
Quickly and easily, you can make an active task list.

You can get periodical alerts if there is any task like that.

The app will allow you to remember essential deadlines.

You will be mentally relaxed by efficiently delegating your tasks to people using this app.

You can prioritize your tasks with the help of color.

A daily, weekly, or any customized overview will allow you to get mental satisfaction.

The app allows you to access many favorite apps, making your task easier.
4. Tasks: Todo list, Task List, Reminder
---
Tasks is a straightforward app as a task manager and reminder, which will help you remember all your routine and vital functions. Like other reminder apps, this app lets you add a reminder, shopping list, anniversaries, birthdays, etc. The app will allow you to add tasks very quickly and not miss any work added to the list. Fortunately, the developers are too responsive if you report any problem or suggestion.
Important Features
There are dark themes for beautification and eye adaptability.

You can organize your tasks into multiple lists.

The task-adding process is speedy.

You can add task details to the main task.

With a very simple swipe, you can prioritize your task.

Intuitive gestures will help you to organize your tasks.    

You can fix the alarm duration.
5. To Do Reminder with Alarm
---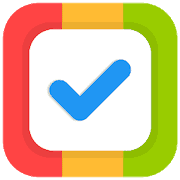 To-Do Reminder with Alarm is one of the best reminder apps you can try. This app is handy and extremely easy to use. You can quickly add your tasks and make them ready for the reminder with an alarm. You don't need to worry about the reminder, and you can relax till the time it reminds you.
While using this app, you have to avoid preventing the alarm from working with the battery saver app, an app to kill the task. That is the only thing you have to remember for this app.
Important Features
You can easily and quickly customize and set your tasks with reminders the way you want.

You can get repeated reminders by setting the time of repetition.

There is an option of early warning or alarm for your task.

The remainder will also come as a notification if you want, and you have the freedom to set your favorite tone or sound as the alarm.

You can set your task and alarm with a voice command as well.

If you are driving, the app will handle the situation and smartly remind you to maintain your safe driving.

All anniversary dates and special days will be synchronized automatically, and get enough time to make a plan for surprising someone.

This app keeps a backup in Google Drive and anywhere you want.

You can set the day and night modes to adapt the screen with your eyes.
6. Taskeet- Reminder & Alarms

---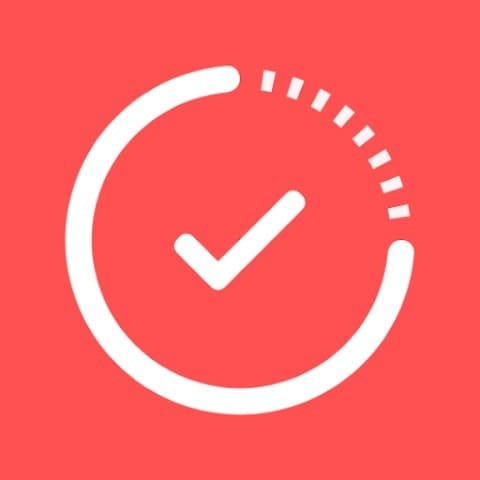 If you're looking for an application that is adapted to day-to-day life-based tasks and reminders, Taskeet is the leading app for you. You no longer need to worry about your alarms, reminders, To-Do lists, and calendars anymore. This app gathers all day-to-day life basis information and stacks it inside.
After that process, you won't miss important meetings and get to sleep late because the app will remind everything for you in an uncomplicated way. Its handy features will help you stay focused and never fall back behind your schedule.
Important Features
You can snooze and repeat your taskings, and the reminders come with icons.

It can create recurring or customization of tasks.

The app will remind you about all of your deadline tasks after you create a list of them.

It will also call up about special anniversary dates or important reservations for you.

Assignments and homework won't ever fall behind your desired schedule, as you can set reminders as you wish.

The app will also remind you about paying bills, so you don't have to pay extra fees for late payments.

This app has a compatible UI for your device, including useful widgets.
7. BZ Reminder
---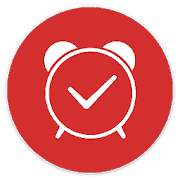 If you are a busy man, then there is often a chance to forget things. Atlas Profit brought the app BZ so you do not forget important tasks even if you are too busy. The app shall smartly remind you of the functions. This user-friendly app is too fast to work and set tasks.
If you are a man of gears, then you will be able to see the functions on your gadgets like a smartwatch. This app is rich with features and made one of the best reminder apps for Android.
Important Features
You can set repeating or recurring tasks besides setting classic tasks.

You will get alerts before any event, birthday, anniversary, meeting, etc.

There is an option for snoozing tasks.

You can make a priority of your work using colors.

It lets you add a note to your task.

There is freedom of customization of widgets.

You can use the calendar for making task tables with this app.

Any daily and regular events like medication will be alerted by this app.
8. TickTick: To-Do List with Reminder, Day Planner
---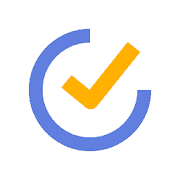 If you are looking for an app that is simple but effective, then try TickTick. You can manage all your tasks in an organized fashion without missing them by using this app. The app will make your work easy by reminding you of the correct time.
Numerous features made it one of the best reminder apps for Android. This app is rich in options for allowing you to get the maximum satisfaction out of an app.
Important Features
The app is straightforward to use, with an intuitive design and many personalized features.

You can categorize your task according to its importance or anything you feel.

Whatever device you use, you get everything synchronized in every device you are logged in.

You can get overviews of plans by accessing a third-party calendar using the app.

You can instantly add anything that pops up inside your mind, like a task.

This app lets you add a checklist widget on your home screen and customize the size as you desire.

You can get repeated reminders of the tasks you regularly do and attach any photo, sound clip, or

other attachments with your tasks.

Notifications of up to 5 can be added to the primary task.
9. Life Reminders
---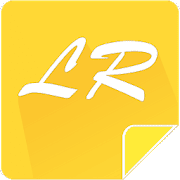 Life Reminders app for Android is a well-organized app that allows you to manage your minor details in time. By managing minor details, you can save yourself from significant consequences. Some of your small tasks might be a big issue having more significant effects. The app is the solution for this. Fortunately, the app allows you to select any language out of the whole seven leading languages. The app is also rich in features.
Important Features
The app features a total of seven different languages.

Setting a task with a reminder is very easy.

You can manipulate your contact list to make a call to someone you want at any selected time.

You can set a reminder for any task with minor details not to make any mistakes later on.

Besides setting a call schedule, you can make an SMS, mail, etc., and plan for any selected time.

You have the scope to remove ads so that you don't ever get bothered.
10. To-Do List
---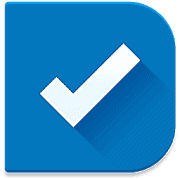 To does a very user-friendly manager, which makes your work easy by maintaining the time accurately. You will get vast experience with this app. It is not a matter if you are too busy and often forget your tasks. To-Do List will make it easy for you. The app will also tell you the essential tasks at the right moment by maintaining priority. The app is powerful in its simplicity and usability.
Important Features
The app is very user-friendly, and organizing

tasks is easy.

You will know what to do with the intelligent home screen widgets.

You will get the exact notification at the right moment.

You can synchronize your taskings with Google's help and add tasks

much more smoother with a voice command.

The status bar will allow you to remain updated.

To add any task quickly, you can use the Quick Task Bar.

The app supports recurring tasks, and y

ou can get help with shopping from this app.
11. Just Reminder with Alarm
---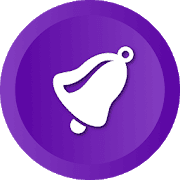 This reminder app is straightforward to operate and reminds you of everything you want to get a reminder at the perfect time. Like other reminder apps for Android, this app shows multiple categories of events. However, some different features were incorporated into the apps, making this app special and different. Besides managing the usual tasks, this app thinks about the security of your tasks if any of them are classified.
Important Features
Manages and reminds your different events like birthdays, anniversaries, urgent calls, etc.

You can easily add a task with a voice command.

You can automatically send wishes to someone during his or her birthday or any anniversary.

You can have a backup on your SD card or any drive.

You can secure your classified tasks with the help of a PIN lock.
12. Reminder with Alarm
---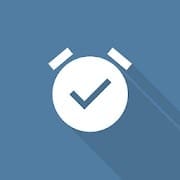 Many of us have an awfully bad habit of forgetting important things carelessly. For them, I suggest a Reminder with an Alarm. It comes with all the premium features in one place to make you well organized. It offers total customization and speech recognition support. The interface of the app is simple and to the point for the user's convenience.
Important Features
It has options to create annual reminders for birthdays and anniversaries.

This app will never let you miss an assignment or homework if you make schedules in the app ahead of time.

It features eye-catching reminder widgets for quick access.

You can select between regular and task-based alarms to prioritize important events.

The app offers powerful alarms with easy navigation within the interface.

It is optimized for the most updated Android phones and tablets.
13. Microsoft To Do: List, Task & Reminder
---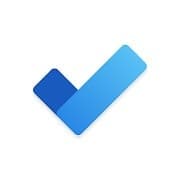 Microsoft To-Do is not just a listing app, it has premium-grade reminder functionality and a tasks organizer in one place. This organizing app is packed with many features and is completely free to use. This app provides colorful themes along with dark mode integration.
It also offers complete personalization for the user's convenience. You can make grocery lists, daily schedules, reminders, and task lists. It will keep you up to date. This app also supports Office 365 services.
Important Features
You can sync this reminder app from your Android device with your other Windows-based computers.

It offers complete customization as you make lists and plans and set reminders for important events.

This app offers top-notch sharing options and supports all the popular file formats.

You can attach up to 25 MB-sized files to any list or task.

It supports the synchronization of Outlook and other Office 365 apps for reminders and task management.

You can add and manage multiple Microsoft accounts at the same time.
14. To Do List with Reminder
---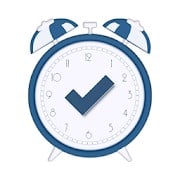 This app is another simple but smart reminder app for Android users. It will always keep you updated on your upcoming activities so that you never forget important things. Manage your daily schedule in time; this app will help you remember the task you need.
You can snooze your reminder and repeat your task at any period. Increase your productivity and keep your life in a well-maintained routine. This app is full of features and never lets you fall behind.
Important Features
You can synchronize your data with Google tasks.

You can add lists of a group to your tasks.

Enhanced dark theme for a more elegant look and eye protection. 

Add your reminder just by adding the time.

Set separate ringtones for each task.

You can add the widget to your home screen too. 
15. Any Reminder: Daily Task & Reminder Alarm
---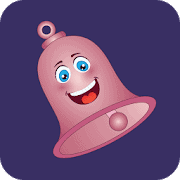 If you are looking for an easy but effective app that might help you remember important tasks, then stop looking anywhere else and just download this app. You will be fascinated by its efficient and elegant user interface. You can manage all of your important tasks with this app.
Any Reminder will make your life simpler with its user-friendly interface and settings with its advanced alert system. This app has a very low energy consumption; you don't have to worry about draining your battery life if this app runs in the background. 
Important Features
It has various wide categories of reminders to choose from.

You can set a repeat interval.

Your data will be backed up in the cloud, and you can restore it whenever possible.

Custom ringtone for your reminders to easy recognization.

This app will not disturb you when this app is on; do not disturb the mood.

Set reminders against the contacts that minimize the time required to set a reminder.
16. Memorigi: To-Do List & Tasks

---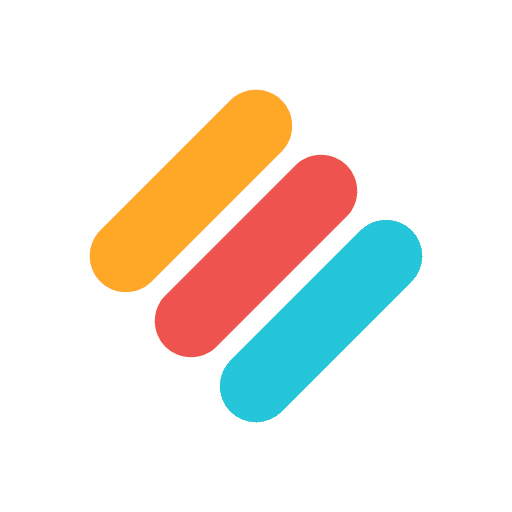 Memorigi is a free app that lists all your To-Do's, reminds you about events on the calendar, and calls up many more daily life basis tasks. Unlike other reminder apps, this app has a unique and intuitive interface for you to feel engrossed while using the app with just a few taps.
It indeed allows you to create tasks, make workout plans, and stay two steps ahead of your daily schedule. This app also comes with a backup and restore option. Let's see what more it will provide.

Important Features
This app's uncomplicated To-Do listing feature will make you want to be a workaholic.

It has a daily planner that lets you create your daily tasks automatically on your work plan.

It has a logbook to view your progress for the tasks you have done daily.

Colorful icons for the To-Do lists to mesmerize your eyes.

It also has a swipe gesture feature to make you list tasks easily.

Simple settings and dark mode are available as well. 
17. Pi Reminder: Todo list, Alarms & Reminders
---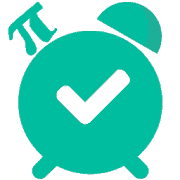 If you are busy but keep forgetting important things, you can use this app too. It is Pi Reminder brought by PiApps. This app keeps your tasks organized through its smart and attractive interface. The best part of this app is how it will always help you lead a hazard-free life with proper discipline.
You can change the color of the app to your taste. You can also assign your tasks according to your order and choice; you can even add different tunes for each reminder. Are you getting interested? Then, be more specific about it by glancing at its features. 
Important Features
You can add reminders for others near you by sharing the reminder.

Add the widget to your home to keep track of your tasks.

This app also works when you are offline.

This app sync across all your devices.

Add a reminder through voice command.

Choose a reminder interval for your reminder.
18. Galarm – Alarms and Reminders
---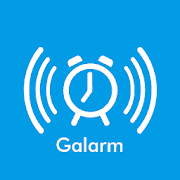 Meet another reminder app for your Android devices that will change your mind on average reminder apps. With its revolutionized smart design, this app will easily keep your life organized and never let you forget important tasks. This app not only allows you to set the alarm for yourself, but you can also share your alarms with others.
It just acts as your assistant who keeps all your tasks on track by notifying you from time to time. This app has a snooze option that allows you to delay the alarm for a few moments. You can also set a time interval throughout a day or week to remember stuff.
Important Features
Group alarm allows you to set alarms for selected people.

Each alarm has its chat option.

This app adapts to your time zone if you travel more.

Instant notification keeps you aware of your ongoing tasks.

This app also supports Spanish.

No account is needed, so there is no need to remember your password again. 
19. Reminder

---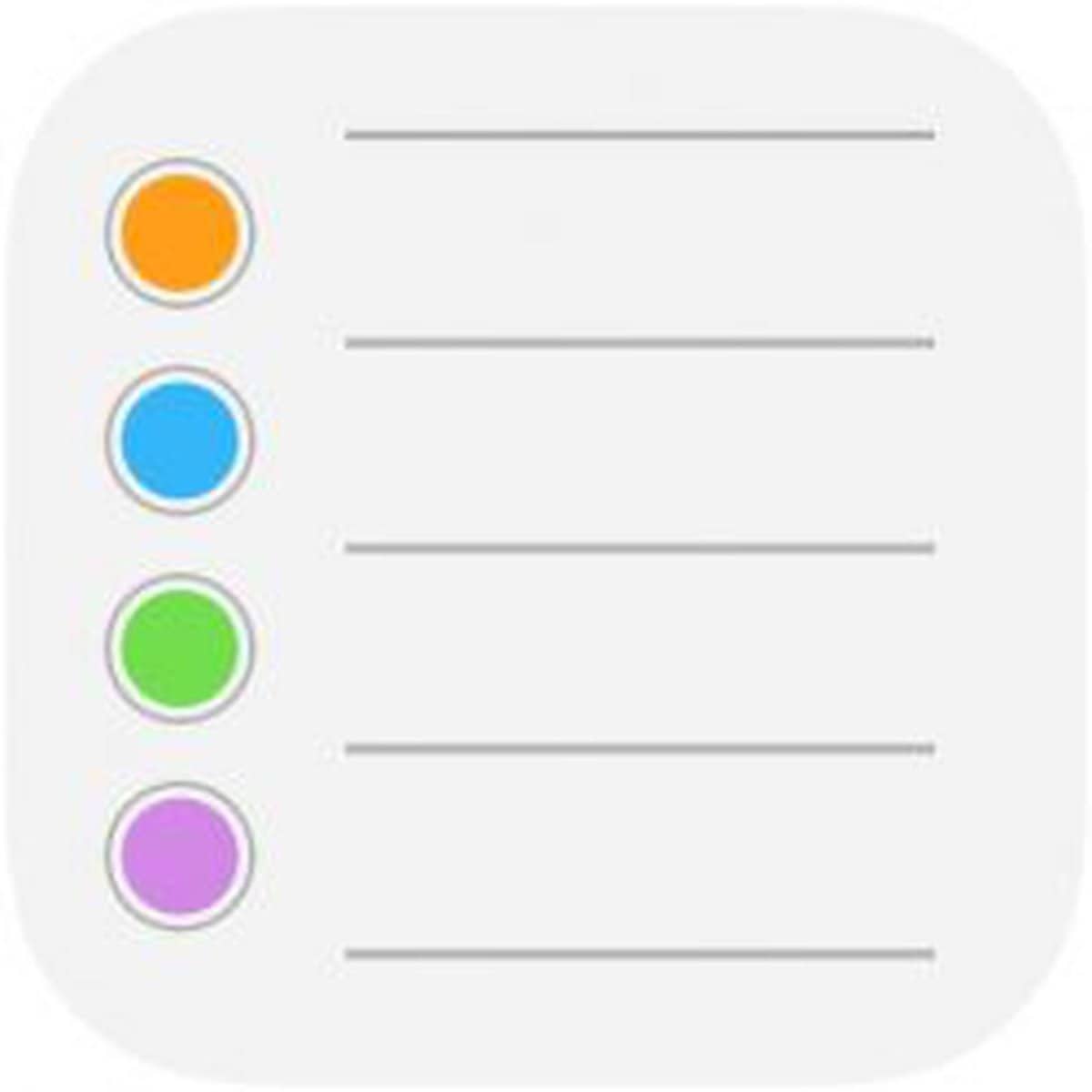 As the name says, this app is designed to set reminders so you will no longer miss any important meetings. Unlike other reminder apps, this one has a nice-looking interface to make your engrossment level.
Plus, you only need to give a few taps to set reminders rather than setting it up in a complicated way like other apps. It also gives you a list of calls, birthdays, and shopping lists, so you never fall behind on schedule. This app will notify you about it in time too.
Important Features
This app has options to enter reminders in a straight way at once with a voice command.

It also has options to list tasks, missed calls, birthdays, and many more day-to-day life tasks.

This app also has geolocation for you to make it easier to set reminders.

Pro feature includes the app being ad-free and many interesting features.

Plus, this app doesn't need the internet to work at all.

You can also use pattern lock and password to enjoy topmost security. 
20. Reminder – to do & Task
---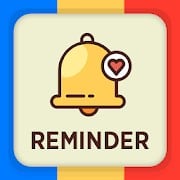 The last one is again of the same name: "Reminder to do & Tasks". It is also a very supportive reminder app for your Android phone. Using this app is very easy; you can set a reminder just by spending a few seconds. Also, there is a to-do list option. So, you can take an instant note and set a reminder on it.
You can make a birthday schedule, meeting schedule, or any other task you think is important to remember. Then just forget it and take care of your other work. You will receive an alarm just as you set in time with the note you save. That's how it works. 
Important Features
You can set reminders with notifications. 

Take notes instantly and set the alarm on it. 

You can use dark mode for extra eye protection. 

Battery-saving ability and easy-to-perceive settings. 

Let you choose the alarm ringtone and set it for that. 

You can add the widget to your home and use the shortcut. 
Final Thought
---
We need to do so many things within this short time of life. We usually tend to forget our essential things when we remain too busy. But, we do not expect to miss any important task or event in life.
I believe these best reminder apps for Android will help you avoid such missing events. Just set the events in the app and let it inform you in time. Among all these options, I personally used TickTick for years. You can use Taskeet and BZ Reminder for the best experience.
Now, inform us about which one you will try, and also tell me if you have ever used any similar apps. You can also share this content with your friends who are always late. Thank you for your support.