For different purposes, many people cannot cope with the services of free Android apps. Sometimes, they need more than they are offered for free. Again, people need some extra services for different professional occasions that only some authentic paid apps can provide. This is the reason many of us want to learn about some paid apps with great service. It is also true that finding such a useful paid app is quite difficult nowadays. Also, spending money on a useless app is very disgusting. You can rely on this list of some of the top paid apps for your Android Device in such a case.
Best Paid Android Apps You Can Spend Money for
---
Because it is not possible to learn everything about an app before using it, it is like to risk paying for it first. This is why people want to learn about the app before paying for it. Now, you don't need to search here and there about those premium apps. Because here, you will find every single detail about the best paid Android apps of all time.
1. NetFlix
---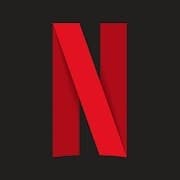 For those who cannot live without watching movies, drama series, and episodes of different shows, paying very little for Netflix is nothing much. It is one of the world's most popular subscription-based video streaming services for Android devices. The Netflix company has become so successful that it recently becomes a production company. To be true, not knowing about Netflix is quite unbelievable, especially for the young generation.
Important Features
Billions of movies, tv shows, and programs are stored here for you.

Finding your favorite show or movies is not difficult, as there is a user-friendly search engine.

It will suggest you shows and movies on the assumption of your taste.

Monthly paying process with easy and all available payment methods.

You can search for shows and programs by title, genre, actor, language, and so on.
2. PhotoPhills
---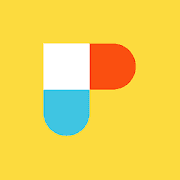 If you are a true photographer and want to enhance your skill using some technical help, then you should spend some money on this app. It is Photophills, a photography app with an all-in-one facility. Editing, color-changing, object adding, shaping, and removing, everything is made easier with this app. Even for the selfy lovers and active photo uploaders on Instagram, this app can help them a lot by making eye-catching photos.
Important Features
Easy monthly payment methods with free trials.

A very few taps are enough to complete editing a photo.

Adding sun, moon, stars, and other objects that are available in it is very easy.

Unlimited tips and articles on photography.

All in one photography app with a user-friendly interface.
3. Delta – Icon Packs
---
Meet Delta, an amazing icon pack system for your Android device. It is a pastel icon pack that is packed with lots of Launchers. To bring a fresh look with a dynamic style, you should try this top paid Android app. There are lots of amusing candy bar dashboards and many more. Moreover, I can assure you about its funny and stylish icon designs will bring a new look to your phone.
Important Features
More than 20 different launchers are available.

There are over 1400 hand design icons.

Includes beautiful themes and wallpapers.

Dark-light and day-night modes are available.

User-friendly interface and super supportive performance.
4. Nova Launcher Prime
---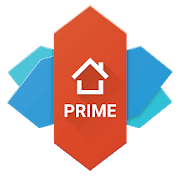 To use a dynamic home screen replenishment app, I suggest Nova Launcher Prime. It is one of the best premium Android apps for display Customizing systems. To bring a great look to your home screen and enhance your using easement, it is great because of its extra supportive functions. There are many things you can customize using it, just like you want to. Even by disappearing any secret app or folder, it will work like a privacy saver.
Important Features
You can set up different gestures like double-tap, pinch, swipe, etc.

Let you remove apps from the drawers, not by uninstalling them just to the hideout.

Creating custom tabs and setting your own apps drawer is very easy with this app.

Moving files from phone to phone is possible using this app.

Night mode and dark themes are available.

A highly optimized app.
5. Weather Forecast Pro
---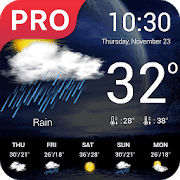 Only by being aware of every single detail of the weather can one escape from various disastrous phenomena. Weather Forecast Pro, one of the best paid Android apps, is here for such sincere and wise people. It is worth paying some of your pence for this app because it will never miss to provide you with all the weather update on your timeline. Even by using its own GPS tracking system, it will learn where you are and inform you about the weather is around you.
Important Features
Update every detail of the weather forecast on time.

Free from ads and spam.

I can inform you about the weather in any country and even the city.

Display every weather-related information and notify you about it.

It will automatically detect your location by its GPS network and show the weather report of that place.
6. Dictionary – M – W premium
---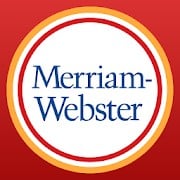 Dictionary MW premium is not a regular dictionary you can get from PlayStore. It is about a lot more than those dictionaries. Meanings of worlds alongside their synonyms and antonyms are available in these popular paid dictionary apps. Also, it will show every grammatical issue of those words alongside many important facts related to them. So, you can call it a smart virtual encyclopedia instead of calling it just a mere dictionary. 
Important Features
Includes meanings, synonyms, and antonyms of over 2 billion words.

It contains over 1000 graphical illustrations and more than 20,000 additional entries of different issues.

Voice search and word pronunciation are available.

Definition and details of the words are available.
7. MX Player Pro
---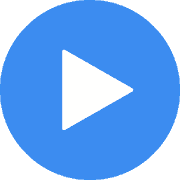 To ensure the best quality premium video player app for your Android device, you can try MX Player Pro. By spending a little of your money, you can enjoy music videos and other video programs that other typical video apps will never provide. The users of this app never regret spending their money on it because of its excellent service.
Important Features
Video support with a multi-core decoding approach.

Hardware acceleration is available.

All the suitable gestures like forward, swift, left-right, next-previous, etc. available.

Options for zooming are available and easy.

Privacy and kids' lock are available.

Holds a huge amount of video songs and programs in the storage.
8. Solid Explorer File Manager
---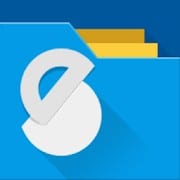 It's time to meet a dynamic file explorer, which we know as Solid Explorer File Manager. It is, in a word, a must-have for busy people who need to manage all their files automatically. By the way, it is not just a file managing app but a lot more. However, if you start using this heavy-duty task managing app, you must be excited while exploring its security service and cloud managing approach. Customizable functions on your display are another criterion of this app.
Important Features
2 different panels are available for file browsing options.

Amazing Customizing system with lots of icons, colors, and themes.

Different cloud file managers like Google Drive, Box, Dropbox, etc., are supported.

Let you set a password to secure your zip files and documents.

The indexed search option is there to find your file within a second.
9. Tasker
---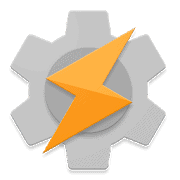 For your all-in-one task managing activities, I recommend you to use the tasker. To automate any of your tasks to photos, SMS, and other files, it is essential. This helpful app is packed with over 200 built-in plugins and other issues. Especially for the business manager and preparators, it is a highly recommended task managing app.
Important Features
Includes facilities like Calendar, alarm, reminders, and so on.

Let you set up auto-brightness, password, keyguard patterns, and so on.

Over 28 system setting dialogs are available.

Work as a scanner and scan files and documents that you need.

Able to show call log, history, block, and so on.
10. Manual Camera
---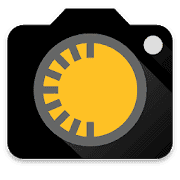 I am not talking about an as usual Android camera app. It is a premium version of a super supportive Android camera app, Manual Camera. Yes, it is manual, but the functions are not backdated at all. Even the specifications of this paid Android app are hard to find in other apps, even in other paid camera apps. To enhance your creativity in photography and picture edition, it will be very useful for you.
Important Features
Let you enjoy full control of the manual camera of your device.

It provides extensively clear and concise picture quality.

Provides a beautiful and user-friendly interface.

Full auto mode is available, and it is very fast.

Timer and the raw format of the images are available.
11. Business calendar 2
---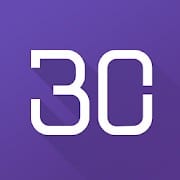 Busy and active businessmen have to go through a lot every day. Remember the date, schedule, and other issues that have a time limit are quite hard for them. In this case, they can pay for an app rather than paying for a personal secretary. Business Calendar 2 is such a supportive app that will never disappoint you by not reminding you about the time and date with importance.
Important Features
Provide 6 different calendar themes.

Shows every event details and notify when it is set for.

Includes multi-day views from 1 to 14 days of every view.

Remind you of your relatives' birthday and all the public holidays.

Provides smart suggestions for a title and other pop-up menus.
12. PPSSPP Gold
---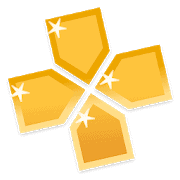 Those pro gamers who wish to play games on the PlayStation but cannot afford it should try PPSSPP Gold. It is one of the best paid Android apps that will let you play Games of PlayStation on your Android device. You must find almost all the games in this app and can enjoy them with no obstacles. This is why many users think that paying for this app is better than spending a huge amount of money on a PlayStation.
Important Features
Let you play the PSP games with high definition and resolution.

To play those games, you just have to turn the original files into ISO or CSO files.

Let you store the games you have downloaded using this app.

Create no obstacles and provides a smooth gaming experience.

Compatible with any type of smart device.
13. Tiny Scanner Pro
---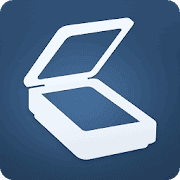 To turn your little Android device into a portable scanner, you can use Tiny Scanner Pro. For businessmen and job holders, who need to scan papers and documents now and then, it is a helpful app because it will let you scan different types of documents and automatically store them in your phone memory. Sounds interesting, right? Yes, there are many other interesting things, like secure privacy, device flexibility, etc.
Important Features
Will save the scanning document in folders sort by the source.

In the folders, the scans can be sorted by name, date, and size.

To deal with the crisp monochrome texts, there are 5 levels of contrast.

Intelligent search option by document titles.

You can use a Passcode to secure your scanned documents and files.

Compatible with any kind of smart device.
Download
14. WolframAlpha
---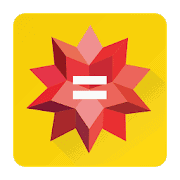 To enhance your knowledge and ideas about the world, people thirsty for knowledge can do a lot. WolframAlpha, I think, is the easiest solution for them. It is a paid general knowledge app for Android that contains information and idea of millions of sections. So, what you have to do is just find out your interest and learn a lot. Contents on science, mathematics, literature, history, and other genres, all are more or less available here.
Important Features
Store the largest gathering of information.

Information is divided into subject-based sections.

Huge collection of algorithm and data analysis info.

Computation data are available.

Thousands of domains are available.

Development over 25 years.
15. TouchRetouch
---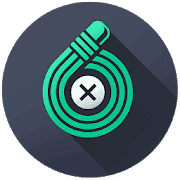 You must want to remove any unwanted thing from a nice photo. TouchRetouch allows you to omit unwanted content from a nice picture. It is one of the best you can find among the top paid apps for Android. It is also a value buy, providing professional-grade performance at a minimal cost. It does its magic on portrait images, fixing them just with some simple tips.
Important Features
It lets you have one-touch fixes and presets to enhance your images.

You will be able to remove any unwanted things from the photos with ease, such as telephone wires, dogs, trash can, light beam, etc. 

It is equipped with an innovative single-flick line remover that lets you freely remove a single part or segment for convenience.

It provides easy-to-use fixing and retouching with smart brushes, erasers, copy tools, and other fully customizable tools.

It provides interactive, easy-to-use follow-up instructions and tutorials for proper usage.
Download
16. Poweramp Full Version
---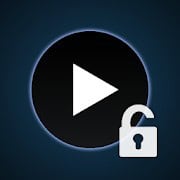 Poweramp is one of the most downloaded paid music apps you will find in Google Play. It provides a lot of cool features, such as crossfade, equalizers, gapless play, etc. It is an excellent investment for your music-loving life. You can get a test of the app by using the free trial of 15 days. So, what you are waiting for, join the huge community who are happy using Poweramp.
Important Features
You will get lifetime support and regular updates after you purchase the app.

It provides an easily accessible and sophisticated application theme and interface.

It supports almost all popular music file systems. 

You will find an unmatched equalization system and fully customizable audio settings.

It provides modern effects and offers great support for numerous headphones.
17. Aqualert Premium: Water Tracker Intake & Reminder
---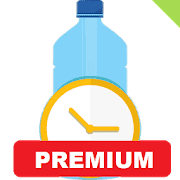 Water is life, and Apualert Premium helps you consume water properly. Most of the biological processes are depended on water balance. So it is our utmost duty to maintain the water intake at the optimal level. Aqualert Premium gives you personalized suggestions and notifications for water intake. It helps in calculating and motivating you to drink enough water throughout the day.
Important Features
It includes a premium-grade daily water intake organizer that supports personalization according to sex, age, and activity.

It is integrated with the water consumption chart and options for taking note of daily water intake.

You must stay hydrated to keep yourself healthy, fresh, well-toned, muscular, and so on.

It provides sleep mode and daytime modes for your convenience.

It helps you reach your health goals and stay fit with a smart reminder system.
Download
18. Home Workout Gym Pro
---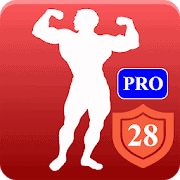 It is the premium version of the app with no ads and polished instructions. Home Workout Gym Pro provides you an irritation-free experience. It is full of necessary instructions and filled with 3D animation videos for your convenience. This workout guideline app provides a daily full-body workout routine without using any type of equipment. It is goal-based, and you will notice a visible change within weeks if you follow the guidelines properly.
Important Features
It includes effective workouts for abs, legs, chest, arms, as well as full-body activities.

It helps you track weight and daily meal consumption.

It takes a record of your training time and progression automatically.

This app provides weight loss, fat burning, and staying fit to workout out sessions and diet plans.

It provides a smart food shopping list and warm-up routines for easy management.
19. Easy Voice Recorder Pro
---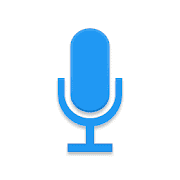 Voice recording is a convenience that can help anyone with a busy life. Easy Voice Recorder Pro gives you freedom of audio recording without any limitations or irritating advertisements. You can record high-quality file formats and share them easily. File formats such as PCM, MP4 are supported with quick recording functionality. Also, you will be amazed to use the app through your Android smartwatch. 
Important Features
It supports cloud storage, and you will be able to upload and save new recordings to Google Drive, Dropbox, etc.

It is a must-have app if you are a student or businessman for its unlimited recording capabilities.

The user interface is quick and easy to access if you are into music; this app will come in handy for recording sudden notes and voice tracks.

It provides professional-level recording and editing functionality, as well as file importing from other sources. 

This app supports Bluetooth and other wireless microphone recordings, also saving files in the SD card. 
20. Swipe Pro for Facebook
---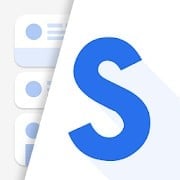 If privacy is your concern, then Swipe Pro for Facebook will be able to meet your needs. It gives you enhanced security while you remain online using Facebook and Messenger apps. This app is very quick, responsive, and easy to access. It is one of the best paid Android apps that lets you try the free version before upgrading to the premium one. It's high time you take control of your data and privacy using this app. 
Important Features
It is a very simple app with outstanding battery life and customization capabilities.

It is equipped with beautiful themes and full-fledged messenger support without pop-up ads. 

You will be able to download photos and videos using the app without letting others know.

It is integrated with a top-notch security lock system, such as fingerprint or pin code, to keep your account safe from others.

The app provides day/night type themes and interfaces, smart widgets for better notification, ad blockers, and much more.
Download
Finally, Insights
---
Did you already find your desired paid app for the Android device? You must see that I have included a list of apps of almost 20 genres so that you can easily find exactly what you are looking for.
When it is an app list of the same genre, recommending some from the list seems essential. But today, there are apps from different genres, so I don't need to recommend any because your choice is now totally dependant on your needs.
Now, let me know your opinion. Do you get helped with the apps' details, or are there any apps that I missed to include here? However, please inform me if I have forgotten anything important because there are also many useful paid apps other than these.
But it is also true that these 20 top paid apps for Android devices are always considered to be the best. So just pick up the one you need and inform us about your experience of using it. Thanks a lot for staying with us.