We often try to do almost all our work using our smartphones. In this case, Android has made our life easier and comforter. It has the play Store that stores apps related to almost all aspects of our life. Notes-taking apps have fallen into a kind of them. These apps have become very popular because of their usability and needs in our daily life. If you are thinking of using a note-taking app, then the list of best note apps for Android can be a great help.
Best Notes Apps for Android
---
You sometimes need it, whether you are a student or a service holder. This app will always save you time and energy as you don't have to take notes and pens with you wherever you go. So, you should have a virtual note on your Android. All the note-taking apps in the play store are not worth using. So, follow these ten best notes apps for Android. I hope you will get help.
1. Google Keep
---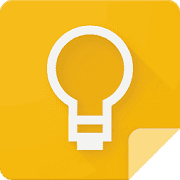 It is extravagant to say more about Keep by Google. If you didn't know about it before, I would give you another scope to know about it in detail. It is basically Google's note-taking app with vast functionality and is available in the play store for free. Often it is considered one of the best notes apps for Android. Let's look into some of its main features in the next section.
Important Features
Gives you the option for note-taking, listing, and sharing.
Includes add photos option, drawing, and direct draw functionality.
Provides customizable lists and grouping options for better identification.
You can use your Keep from anywhere via your devices.
Integrated with various color choices for your convenience.
Includes smart schedule management and reminder options.
You can find your notes at ease with its interactive interface.
2. ColorNote Notepad Notes To Do
---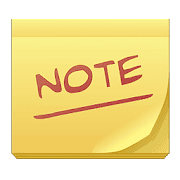 If you are looking for a versatile note-taking app, then ColorNote Notepad Notes will be a great companion. It is one of the most featured notepads you can find in the play store. It offers an easily accessible interface for your convenience. Let's go through some of its key features in the next section.
Important Features
Offers color-choosing option for better management of your notes.
Equipped with better saving capabilities as the SD card backup option is available.
Provides smart task reminder and alarm integration for better notification.
Includes quick memo and listing option for better note-taking.
Equipped with a social sharing option for your convenience.
Includes calendar schedule-making and also writing options in a calendar.
Provides password protection for better privacy.
3. NOTEBOOK – Take Notes, Sycn
---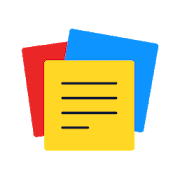 Taking notes is essential for today's busy life. Notebook- Take Notes, Sync is another of the best note-taking app you will find lurking in the play store. It provides premium functionality at no cost and allows you to manage your daily life easily. Let's go through some of the key features it provides in the following phase.
Important Features
Provides unmatched versatility for arranging your notes, memo, reminder, and stickies.
Equipped with photo and audio integration options for your convenience.
Supports attachments for word files, PDFs, and many more.
Provides customizable theme, text, font, and template color choices.
Supports synchronization with your other devices, so you can access your notebook at any time, anywhere.
Includes drawing option and Sketch Cards that allow handwritten notes.
4. Sticky Notes +Widget
---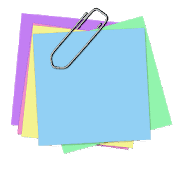 As an organized person in today's busy world, I suggest you get an Android note taking app that suits your home screen. Sticky Notes+ Widget is one of the convenient apps you will find in the play store that will surely make you more organized. In the following section, let's look into the app's main features.
Important Features
Gives you scope to take notes at ease with fun.
Provides a local storage option for your convenience.
Includes cloud storage and online extensions.
Includes widget and text scrolling options.
You can share text or drawings as needed.
Includes rearranging options, and you can also manage the trash.
Provides scalable transparency and a resizable widget.
5. Sticky Notes! 
---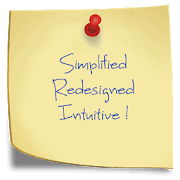 In a busy life, you just need an app that keeps you tidy and helps you easily note down your plans and activities. Sticky Notes! is one of the free apps you can download from the play store. It will help you all day long whenever you need it. Let's dig deep into its keep features in the next phase.
Important Features
Provides a much faster experience than other note-taking apps on the Android platform.
Provides customizable fonts and text sizes as needed.
Integrates better interface and search options.
Includes beautiful themes and widgets for both the lock and home screen.
Integrated with easy share options to Facebook, email, and other social platforms.
Provides a text-to-speech option for your convenience.
Provides easy and secure saving and backup facility.
6. Keep My Notes: Wordpad & to-do list  
---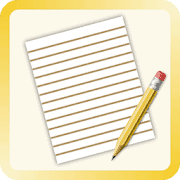 Say hello to Keep My Notes: Wordpad & to-do list, a free and very lightweight note taking app that provides premium service for your convenience. It is very easy to use with its interactive interface and wide compatibility. Let's go through some of its key features in the following section.
Important Features
Provides an easy saving facility and no need to have an internet connection all the time.
Includes password protection for your privacy.
A memo is Integrated with alarm and notification functionality.
Provides handwritten notes with fingers and drawing ability for the notepad.
Includes an audio recording option for taking notes.
Includes customizable text size and different fonts with customizable color patterns.
Integrated with user-friendly IU and easy-to-use functionality.
7. Notes
---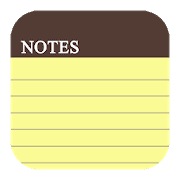 Now, I will suggest you another note taking for you. By the users' review, it is one of the best notes taking apps for Android. Notes are one of the light-sized apps that you will find in the play store. In your daily life, Notes will surely give you an edge in making your schedule. Let's learn about some of its key features in the following part.
Important Features
Provides a wide range of compatibility support.
Takes very little space and Integrates memo and pad functionality.
Totally free and gives premium notepad options.
Includes customizable text and also share option.
Provides import/export function for your convenience.
Provides a pattern screen lock feature for better privacy.
8. Evernote 
---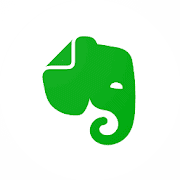 Let's meet Evernote, one of the best note apps for Android. It is very easy to use, and the appearance is worth appreciating. Also, it is easy to customize, and you will meet a handful of amazing features when you start using this app. If you are interested, you can see a glance over the important features of this app below.
Important Features
Can write and collect notes, checklists, notebooks, memos, and to-do lists using it.
You can use the phone camera to scan the notes.
You can create and save journals, news, and articles in this app.
Let you attach lots of documents and photos in the notes.
Offers you lots of beautiful themes and widgets.
Let you share your notes through different social media.
You can use it as your planner and organizer.
9. Microsoft OneNote
---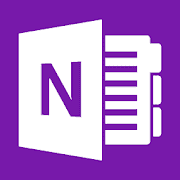 Really I'll be surprised if you say that you are not familiar with this app, Microsoft OneNote. It is another best Android note taking apps. It is very popular because of its satisfying services and functions. It is very easy to use and customize. You need a smartphone with Android OS 4.1 or more to use this app. However, you can see the features of this app below.
Important Features
Provides you with tons of fonts and writing styles to decorate your notes.
Appears with an amazing look along with the familiar physical 3-ring binder.
You can mark and level up your notes when you need them.
Let you share your notes with others.
Very fast, and you can use it whenever you want to.
You can also use it while you are on a phone call.
Easy to customize and edit the notes.
10. Diary with lock 
---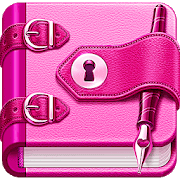 Lastly, it is Diary with a lock, unique notes taking app that you will find in the play store very easily. It is especially for you if you want to keep your diary private and safe. This is why the name ends with the lock.
However, this awesome app is aesthetically awesome, and you will find it very easy to keep notes, journals, articles, and other documents. Also, it was packed with a number of essential features. Let's meet them in short.
Important Features
You can enjoy your privacy with passwords and pin codes.
Let you customize color, text size, and font style.
You can also sync any notes between any devices.
Includes auto-reminder and download the backup.
You will be offered search entries, and you can use emojis.
You will need a smartphone with Android 4.1 or more to run it.
Download
11. Notepad
---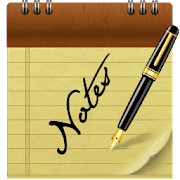 PowerApp launched a simple and elegant pad named Notepad. It is another popular Android note app that has an amazing user interface. With various color choices, you can take notes whenever you want.
Taking notes is just a few clicks from you, so you don't have to click several times. It comes with tons of handy features for you, especially if you are a student. When you need to write something, just write it and forget it.
Notepad will take care of your text. It will save your text on the SD card or internal storage in a folder named notepad. You can find your text later by searching for it in the app. You can also make drawings in this app.
Important Features
Password-protected notes will never reveal your secret to others.

Notes can be taken from video files and also from your gallery.

You will find many color options in a drawing that you can take in your note.

This exciting app will also work as a reminder.

Drawing in the photo notes system is also available.

It is customizable, and you can change the background color.
12. My Notes – Notepad
---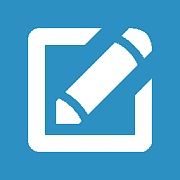 My Notes – Notepad is a fast and secure place to keep your notes. With its advanced interface, everything you need will be in the palm of your hand. It has a cloud syncing feature with google drive.
All you have to do is log in with your email. Every single thing you write will be uploaded directly to your google drive. This is a place where you can trust your text to be safe. This app is secured from any external interference.
For user satisfaction, there is a dark mood. So at night, having a bright display will be no problem. This app will sort notes according to date or type.
Important Features
Password, pin, or fingerprint protected.

You can add a reminder.

Files can be exported as text or HTML.

Interchangeable theme colors will always mesmerize you with variations.

An unlimited number of folders can be created.

It will manage backups for you.

Search your notes anytime with a very user-friendly search engine.
13. Memo
---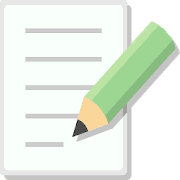 The memo is another option for you. It is a very popular note app for your Android device that can keep you active with your tasks. It will keep track of your reminders and notify you when you need them.
With its smart, colorful interface, you will find it always easy to add notes and have a reminder. It is secured with fingerprint protection. So, there is no tension about losing your privacy.
Also, this app can store your data by cloud sync using google drive or Dropbox. You can access your data anytime, anywhere. It has a huge color option. You can also change the theme of the app to your taste.
Important Features
It lets you take notes from an image.

Want to draw things on your notes? It will let you draw anything on your notes.

Swipe and archive or unarchive.

Automatically import and export different formats.

It will restore your data to erase all other user data.

Google Speech to text feature approach is available.
14. Natural notes
---
You should focus here if you want to keep your work and daily task details organized. I have something that you can rely on. It is Natural notes. This popular app is a perfect solution to such a problem. Sometimes we also need to share some writings that this app can easily handle.
For that, just write your things and share them with your colleagues and friends via email or any other sharing medium. This app is safe to use with password protection. So, you don't need to worry about the privacy system.
Important Features
A built-in translator option is available.

The app will automatically make the title, so finding out your task won't be a problem.

Improved the design of the notes with a natural theme.

Dynamic setting with more customization.

Save files in different formats on the SD card.

No Advertisement will be there to irritate you.
15. Notes Taking
---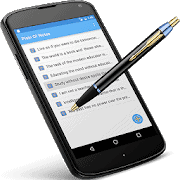 If you are a student and struggling to arrange your notes in order, I have an option for you. It is Notes Taking. This one is another notepad app very supportive of the students.
It is a very smart and lightweight app. Its smart design allows you to open it faster than the real notepad. It will assemble your notes by time and date. It saves automatically to your storage, so you don't have to worry about saving it manually.
You can simply write or draw anything you want. You are in a meeting and want to take note of something. Nothing to worry about it. This app can save you time. Just open it and start typing or drawing.
Important Features
The advanced file manager will help you take care of all your tasks.

Update your notes anytime, just with a few taps.

Simple but Smart interface will never let you be bored using it.

Let you make unlimited notes.

Easy deleting, renaming, opening, and editing options will save you time.
16. Voice Notes
---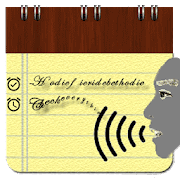 We lead a very busy life. We often become so busy that we don't have our hands free to type something. Voice Notes app is a wonderful companion for you in such cases.
It is one of the most popular note apps for Android that will detect the words for you and will type them in real time with precision. Situations must appear when an amazing idea comes to your mind, but after a few times, you will forget it.
Here comes a solution for you. Just take out your phone and open this app. In an instant, your thoughts will be written and recorded. There is no chance of forgetting it later. The file will be saved on your phone storage unless you delete it.
It will also help you set up a reminder. Just speak the task with the date and time whenever you need it. The intelligent system will set up a reminder for you.
Important Features
It can save notes automatically and back up easily.

The headset button to start or stop writing is available for you.

It can recognize more than 120 languages.

Dynamic user interface with easy settings.

Speak and share it with your friends.
17. My Reminder and Notepad with Color
---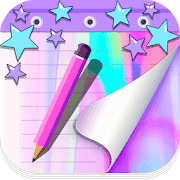 My Reminder and Notepad with Color is another note app for Android that you can use for personal or business use. It is a simple but elegant design to blend with your personality.
This app is password-protected so that your files will be in your control whenever you are at home or the office. It organizes the apps so that you don't have to worry about them.
Just open the app and do your work and forget it. This app will save your important documents saved in your storage that you can access anytime. It has interchangeable colors to separate different files.
So that your files don't get lost in the pile of other files, people are often worried about losing their data. In this app, there is no such chance. The file is backed up instantly after it is saved automatically.
Important Features
You can level your notes with different colors and shapes.

Let you attach photos and drawings in your notes when you want to.

Use the phone calendar to organize the schedule with only a few taps.

You can share notes with your friends very easily.

Easy backup with google drive is available.

Also, you can change your themes with a wide variety of colors.
18. Fast Notepad
---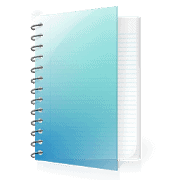 You can take your listings and notes in the fastest way possible with Fast Notepad. It is simple and takes a minimal amount of resources to run. This note-taking tool works smoothly on most Android devices.
You will not face any lag when writing down your precious thoughts. It also features advanced backup functionality. One of the best things is its instant opening capabilities. 
Important Features
It offers eye-catching themes, colors, and night mode.

There are advanced search options in all the folders.

You can provide voice input to complete any task without using your hands.

It features password protection and fingerprint access.

This app is equipped with auto-saving capabilities at closing.
19. Classic Notes Lite – Notepad
---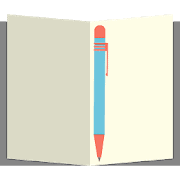 Take your notes and creative thoughts within a few seconds with Classic Notes Lite. It is one of the few apps running smoothly with low resources. It has no compatibility issues and provides powerful, productive features.
It has numerous utilities such as calculators, converters, and so on in the extra menus. This notepad has a simple interface with photo and voice input integration. You will be amazed to find so many premium functions in one place that cost no money at all. 
Important Features
It has audio input accessibility and a fitness meter to archive all the necessary information.

You can insert audio files, video clips, images, location links, etc., along with the text editor functionality. 

This app features smart saving options and a trash bin to locate deleted files.

Save your art, sketches, to-do lists, and memos in one place. 

It provides full-fledged information about different files, such as word counts, the date created, and so on.
20. ClevNote – Notepad
---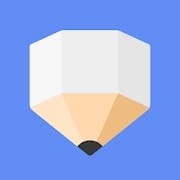 The last one is ClevNote. It is another supportive note app to manage your busy life with ease. It is a complete memo app with lots of useful tools. This app features a beautiful overall interface and a smooth operating experience.
You will love its simple functionality and features like reminders and cloud backup. It's free to use and works on most capable Android devices. Also, a huge amount of its excellent features will always be there for you.
Important Features
It is integrated with search options in the app interface for better organization.

You can easily note down site links and ID details for your convenience.

This app features an interactive birthday date reminder, which also supports calendar mode.

You can easily write down quick notes, to-do lists, and shopping lists.

It offers smart copying options and sharing shortcuts. 

File organization facilities are top-notch, along with cloud access and easy backups.
Final Thoughts 
---
Do you make your choice? To make the best choice, you should prior your need and then look over the functions. It will help you to make the best decision. Also, you can choose anyone from the list because all are Android's best notes taking apps.
All of them are free and very easy to use. So, I hope you will enjoy using this app. Let me know about the app you have chosen and also about your experience. It will motivate us to write about more apps. However, thank you for staying with us.