When someone is thinking about the best contactless card payment system, he must count NFC as the best option. Basically, NFC stands for near-field communication, and it is one of the most popular contactless payment or money transfer systems. Most people use their smartphones to use this service. But many Android smartphones don't support the NFC function, and that's a big problem for the users. In this case, you can use the best NFC apps for Android.
Today, we are going to review different types of NFC apps. Obviously, not all those apps are similar in nature. So, we have divided 5 different categories of the best NFC apps and reviewed one app under each category. So, choose what type of NFC app you want to try and then find the best one.
1. PayPal – Best NFC Payment Apps
---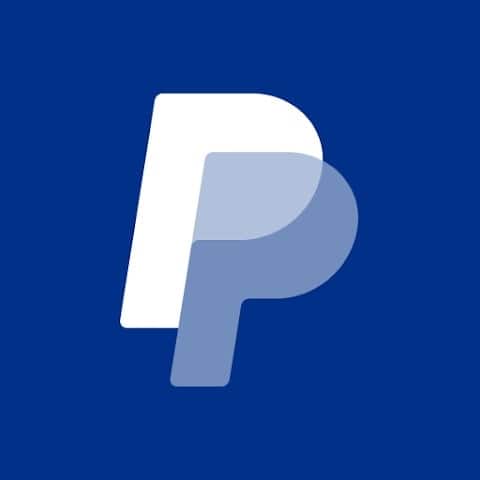 First of all, it is a payment app that supports the NFC system. You must know that many payment apps support NFC. But we are going to review the one that is most popular all over the world.
PayPal is one of the biggest names in the Internet banking and finance system. You will find this app really helpful, and the integration of NFC is even more convenient for general users. This is an open secret that PayPal is one of the best NFC Payment apps for Android.
You could even find its versatile availability on most of the major e-commerce websites and local vendors all over the world. This mobile wallet service with an NFC payment facility has the ability to accommodate all the currencies of the world without any boundaries.
Important Features
One of the most secure and widely available NFC payment systems for mobile wallet users.

You can transfer money for free if it is not for the business sector.

It offers cutting-edge customer service facilities from anywhere in the world.

PayPal utilizes all the perks of NFC-based payment media without any potential security breaches.

It could change the bearable amount of extra money if you send money to a bank or other online payment systems.

The user interface is very welcoming and straightforward.
2. NFC Tag Reader – Best NFC Tag Reader Apps
---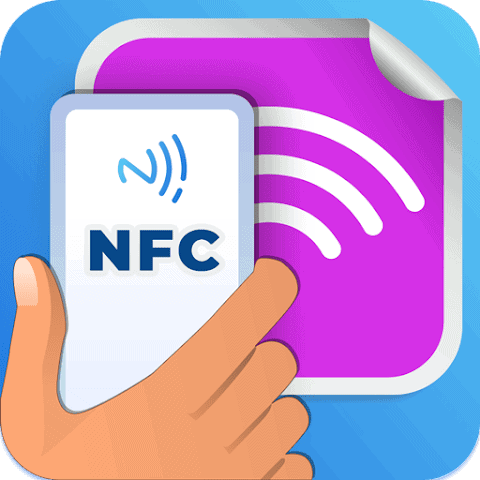 Reading the NFC tags is essential, and you can use a dedicated app to read NFC tags. We tried a lot of NFC tag reader apps, but none of them actually works as smoothly as the following app.
Let's talk about the NFC Tag Reader, which is currently one of the best NFC Tag Reader Apps for Android. Before proceeding to the next action, you must know about any NFC tag, and here this app shines. You can even edit and write on supported NFC tags.
The app interface is modern and straightforward. Anybody can use this app like a piece of cake. It supports almost all the mainstream NFC cards and chips. Moreover, it can be operated without an internet connection.
Important Features
It supports WiFi and Bluetooth-based NFC tags.

You can navigate any social media through supported NFC tags and chips.

This app allows the editing and deletion of existing data on NFC tags.

It includes a dedicated database to store useful data for further usage.

This app can read Bluetooth, email, location, text, SMS, contact data, links, applications, and more.

It allocates a very limited amount of system resources and is mostly free from bugs and technical errors.
3. NFC TagWriter by NXP – Best NFC Writer Apps
---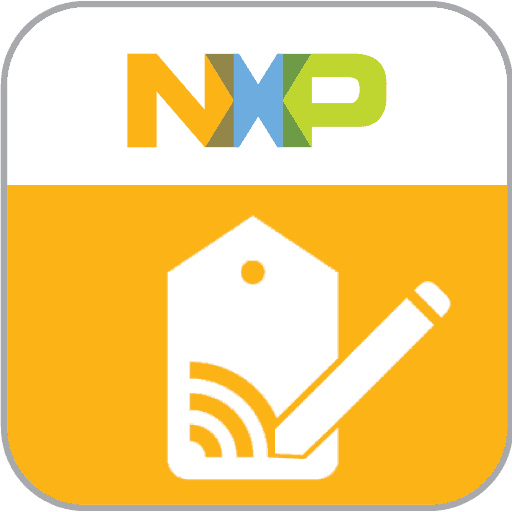 If you want to write the NFC tag, you will need a different app. And the following NFC writer app for Android must be sufficient for you. Don't forget to check it out if you want to write NFC tags.
Check out NFC TagWriter by NXP, which is one of the best NFC Writer Apps for Android available right now. It comes with a bunch of useful features that you can utilize with the NFC technology. Before digging further, make sure your daily Android device supports this app or not. If it does, your life will become a lot easier than the rest of the lot.
This app can store all types of digital data, such as bookmarks, locations, SMS, emails, contacts, and much more, into NFC-enabled tags and chips. You can even utilize other NFC-supported devices and home appliances if you want.
Important Features
It supports WiFi and Bluetooth pairing facilities.

You can create tasks and tag content from the saved bookmarks and contact lists.

Users can add additional protection and security to the written tags.

This app supports advanced writing with multiple tags in a sequence.

You can convert QR codes into NFC data and share them freely with other media.

The UI is very clean, with a simple and straightforward theme.
4. NFC Tools – Best NFC Tools Apps
---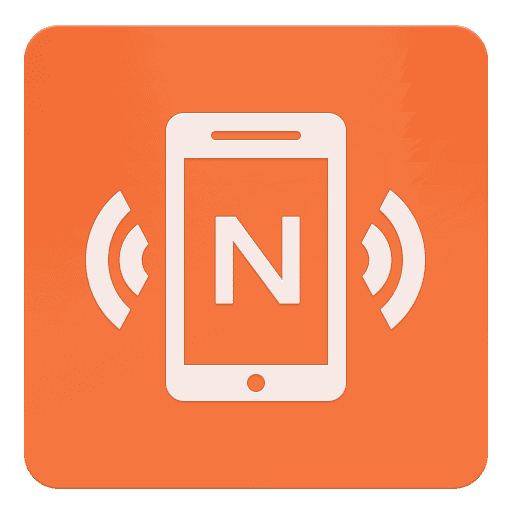 Using this system regularly, you will also need a tool to manage NFC. An NFC tool will help you in a different way. You can try the following app, it is widely known as the best NFC tool app for Android.
Let's talk about NFC Tools, one of the companion apps for NFC Tasks. It is a widely versatile app with lots of NFC-based features. Users can read, write, and even program numerous tasks using this app's available NFC chips and tags.
The app interface is very straightforward and materialistic. You don't need any previous exposure to use this app. Moreover, your lifestyle will upgrade a lot as you become more tech-enthusiastic using NFC tools. Check out more about its purposes in the following section.
Important Features
You can add data or write tasks on NFC tags without any limitations.

It allows copying, deleting, and adding passwords on supported NFC chips and tags.

Users can configure WiFi networks, turn on and off Bluetooth devices, set alarms, and much more.

It allows users to configure phone screen brightness, tune-up volume levels, and open an URL using NFC functions.

It supports a wide range of NFC tags and chips.

The UI is suitable for all types of users with near-zero complications.
5. NFC Tasks – Multipurpose NFC manager
---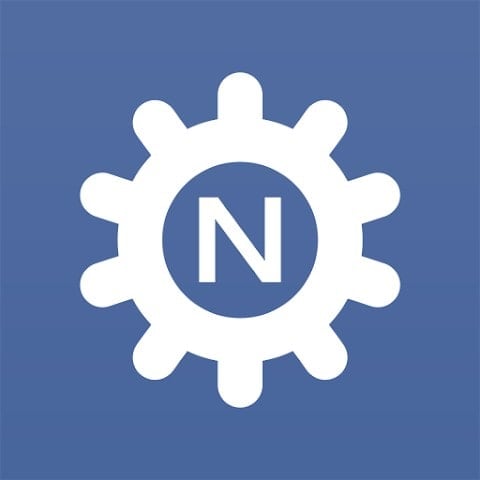 Lastly, it's a multipurpose NFC app. It refers to an app that will let you handle different functions from one place. You can easily customize your NFC system and enjoy a comparatively easier NFC experience for sure.
Wakdev launched NFC Tasks, and it is by far one of the best multipurpose NFC managers for Android. It is a supportive app for NFC Tools. This app can even control and access your phone's NFC tags.
You will like its versatility and security enhancements. Without NFC Tools, you can not write and configure tasks using this app. Moreover, NFC Tasks is suitable for most NFC-supported Android devices without any hiccups.
Important Features
It does not require many system resources to run.

You can create the necessary NFC tasks along with its companion apps and tools.

The app UI is materialistic and welcoming.

You can manually control notifications, permission access, display pop-ups, etc.

Anyone can perform the assigned tasks if given the required permissions.

It offers a separate whitelist tab for NFC tags and a dedicated user variables database.
FAQ
---
Q: What is the best NFC payment app for Android?
A: Paypal is widely known as the best NFC payment app for Android. People from almost every corner of the world are using this payment gateway to transfer money. And NFC is a basic function that PayPal supports. Besides PayPal, Google Pay is also very popular as an NFC payment app.
Q: What is the NFC system?
A: NFC is the short form of Near Field Communication. It provides an option for contactless card payment. However, this high-tech payment transfer system lets you share small payment data using NFC tags.
Q: How can I activate NFC on my Android device?
A: Activating NFC on your Android is easy by using an NFC app for Android. Generally, the setting is the same for almost all apps. You can go to the setting of the app and then find NFC. Then activate it. If you are using an NFC payment app, you may have to activate it on your Android device. For an NFC reader or writer, there is no reason to activate it.
Q: How can I use my phone to read NFC tags?
A: You can easily use your phone to read NFC tags using an NFC reader app. You can simply use NFC Tag Reader for that. This app easily scans and reads NFC tags directly from your phone.
Q: Do all Android smartphones come with NFC functions?
A: No, all Android smartphones don't have NFC functions. The newest models from popular brands mostly come with an inbuilt NFC function. On another side, most older smartphones don't have this function. If you have an older phone, you better try an NFC app to use the function on your device.
Bottom Line
---
You must notice that today's review list is pretty much different from the previous content. Indeed, we didn't review the same category of apps, and there are 5 different NFC apps for Android that work for 5 different functions. So, think about your need and requirements and choose the right app.
Make sure that you have read the description and the features of all these apps. Thus you can be able to choose the right app. Besides the NFC apps, you can also use the best UPI apps for Android to transfer money.
So, here we take our leave for today. Hopefully, you have got the right app to try already. Now, let us know about your experience with it. Thank you for staying with us.