If you ask about the hobbies of a number of random people, fishing will come in the first few types. People think of it as the most classic hobby, and people worldwide enjoy fishing in their free time. But fishing is not a very easy task. You must be an experienced fisherman to catch a lot of fish. However, you can now go fishing without having previous experience. Say how? Well, I am now going to introduce you to some of the best fishing apps for android. You will get tons of fishing advice and information here. But what happens to kids and young people who cannot go fishing? Well, I have listed the best fishing games for Android here too. These games will let you enjoy fishing in a great virtual way.
Best Fishing Apps and Games for Android
---
An ideal fishing app for Android must include some basic features relating to the fishing tips and tricks. It will inform you about the weather and related issues like a weather app to save you from getting stacked up to storms or other natural disasters. Besides, it will help you find out the appropriate place for fishing and other fishing tricks.
Besides, a fishing game will let you enjoy the realistic fishing experience in a virtual world. So, keeping in mind all these issues, we tried to find out the best app. And here, we listed them together with the basic details. Hopefully, you'll get exactly what you are looking for.
1. Fishing Clash
---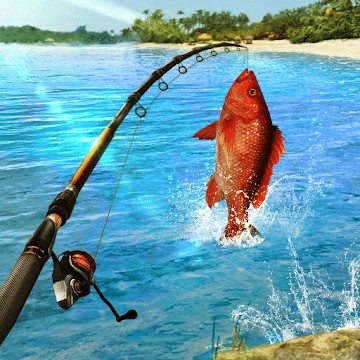 You can take a versatile tour to the fishing events with Fishing Clash. In this game, you can fulfill your fishing hobby round the year anytime you wish. To get the top position on the leaderboard, you have to show professional skills. Buffs will help you to be more precise and fast.
There will be no specific time limit to practice, and so you can try again and again to achieve the excellence you deserve. So, master the game and collect rewards. You can also have a look over more features here.
Important Features
There are many rivers, lakes, and oceans like Guntersville, Florida Coast, Amazon River, Great Barrier Reef, etc.

You can collect numerous fish species Catfish, Salmon, Trout, Bass, Sunfish, and even Shark or Whales.

If you want to compete with other players, you can take part in championships and in-game events.

To reach new levels, you need to collect and upgrade lures.

With each record fish, your collection of stars will increase in number.
2. Fishing Points
---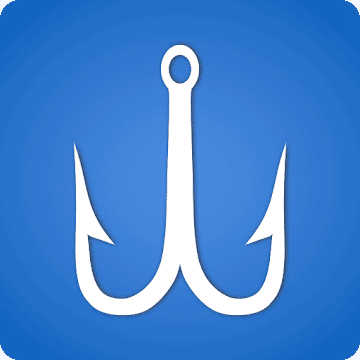 If you are looking for an app filled with all the information you need to know before going out fishing, Fishing Points has a lot more to offer. You will get every update about sea temperatures, currents, waves forecasts. Both online and offline mode nautical charts, compass, etc., are available. Also, you can measure distance with this great fishing app for Android.
Important Features
Your favorite locations, hotspots, trotlines are saved, and you can find them with this GPS tracker app.

Major and minor feeding times and daily fish activities are forecasted.

You will get to know hourly weather conditions, tide predictions, wind forecasts, weather alerts.

Solunar data like sun positions, rising and setting time, moon position phases, and rising time will be provided like any compatible weather app.

You can create a fishing log, save catches and share the photos with friends.
3. Monster Fishing
---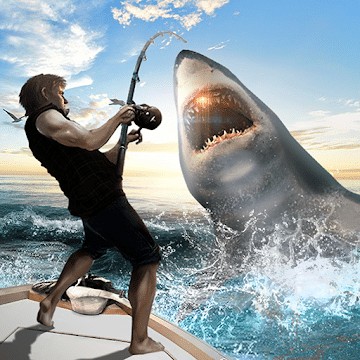 You don't have to miss now a chance of catching fishes off seasons because Monster Fishing is now available for your android phone. It is one of the best fishing games for Android. So, now, you don't have to wait for the vacation to start the fishing adventure. Start packing fishing reels and rods right now in this unique virtual fishing game for Android.
Fishing lines and baits are also waiting for you to start over. You have to be determined to catch as many fishes as you can. And this game will let you be the king fisherman. Let's see what's more it offers.
Important Features
In this game, there are over 230 fish species to catch.

You can explore more than 30 fishing locations from around the world.

Fishing gears are for free, and you can upgrade them anytime.

The realistic, precise control of this game can be enjoyed even without the internet connection.

Fulfill the challenges and get the best positions on the leaderboard.
4. Fishbrain
---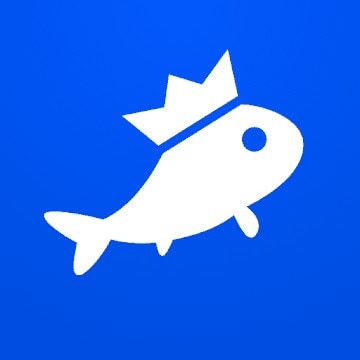 Find all the latest updates about fishing with Fishbrain. This is one of the trustworthy Fishing apps for android. With more than 10 million anglers and 9 million catches, they have a huge experience for precise performance statistics. You can arrange weekly family activities and get the pro tips using this app. From ice fishing and sea angling to the right gears, you won't miss anything. Still not impressed? This app has a lot more to offer.
Important Features
This app can help you look for over 130 species in a specific function for a better target.

You can log the catches to keep track of your previous fishing journey.

By using proper data, it's easier to know about proper fishing positions.

Popular recent catches help you to discover new locations.

Fishbrain community provides information about fishing methods, timing, hotspot, etc.
5. Fishing Knot
---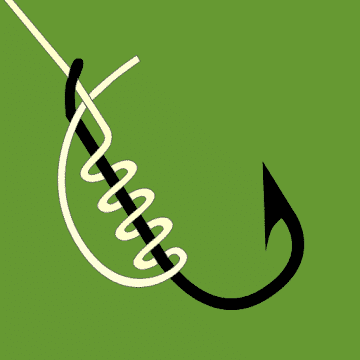 The ultimate companion for your fishing time can be Fishing Knot. If you are totally new to your fishing hobby, you have to know a lot before starting. This fishing app for android is designed specially to give you the primary basic knowledge about the fishing process.
The instructions are clearly described, so you will not face any difficulty or confusion about anything. Besides, a very simple interface will let you use it without any previous experience of using similar apps.
Important Features
This app has the most important knots tutorial to help you out.

It can support you as a personal pocket tool helper by explaining the binds.

You will get assistance with any type of fishing you are doing.

If you need to know about the process of attaching flies, hooks, baits, and other swivels, this app carries that information.

The game can be played on both smartphones and tablets.
6. Masha and the Bear: Kids Fishing
---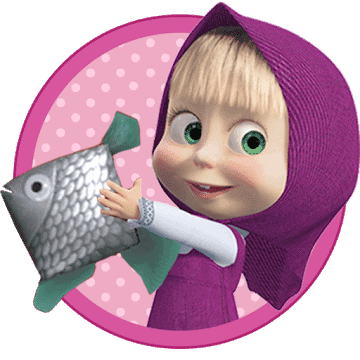 Hippo Kids Games brought out a game featuring Masha and the Bear for kids. This game works on most of the popular devices and is optimized for both Android phones and tablets. It is highly recommended for kids for its logical approach and colorful game interface. It is a great educational game for little kids.
They will be able to learn about fishing and fish, along with captivating gameplay and visual effects. This kids game uses visual learning techniques to teach children new things while they enjoy playing different games. It is completely free to download and play with a few occasional in-app advertisements.
Important Features
This amazing kids game is suitable for both boys and girls over 3 years.

Works seamlessly on both tablets and phones running on Android 4.4 or greater.

Features the two most popular cartoon characters that make it more appealing to little children.

Offers different tasks that consist of counting, distinguishing colors, matching, etc.

Provides a comprehensive interface where kids can learn new vocabulary.
7. Fishing Hook
---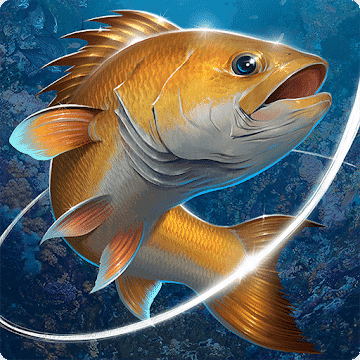 Let's check out one of Android's best fishing games, Fishing Hook, from mobirix. It is a visually stunning sports game. This is free to download from the Playstore and often shows minimal in-app advertisements. It shows detailed information about different catches and offers many interactive functions and tasks.
The game is addictive, and once you are into it, you will have a hard time staying away from it. It works on most of modern Android devices running on Android 4.1 or later. You don't need to worry about system storage as it consumes minimal space.
Important Features
Offers realistic graphics that give the impression of real-life fishing.

Supports up to 16 different languages along with English as default.

Does not require any internet connection to play the game.

Offers lots of challenging catches and numerous tasks that keep the players captivated.

Integrates achievements that allow the players to interact with other players and friends.
8. Fishing Knots
---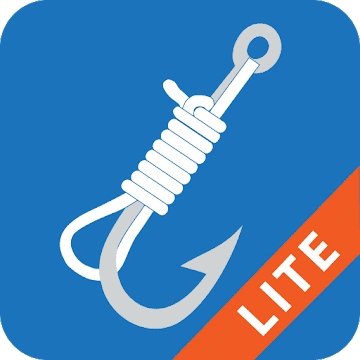 If you want to have a clear knowledge of fishing knots and their usage, you will be on the right track. As there are many knots for different purposes, Fishing Knot will guide you in choosing the right one. Whether you are a hobbyist or a professional fisherman, this supportive fishing app for Android will be a handy tool for its vast information. If you still have any doubts, then have a look right below.
Important Features
This handy app offers 3D illustrations to define the methods more practically.

Each knot will lead you to the perfect fishing lines, and that helps you get more fish.

You can enjoy it anytime you want because it doesn't require an internet connection all the time.

An easy interface lets you have control over this app, so you don't need any previous experience of using a similar one.

Through this app, you will find every detail, like tying leads, braits, swivels, lures, attaching large and small hooks, tying a boat, etc.
9. Fishing and Life
---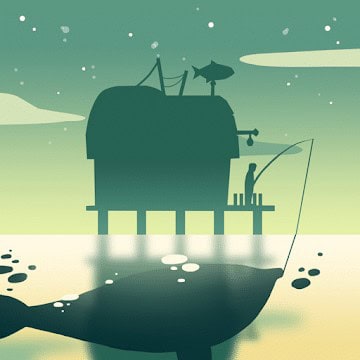 If you are a hobbyist in fishing, then Fishing and Life is ready to give you the virtual experience. A beautiful story is designed with the game, and that will let you recreate your mind. Only one character loves to go fishing in the sea and recalls the memory with his father in the game. Furthermore, the graphic design represents an eye-catching scenario of Sunset and moonlight in the sea. There's no doubt that this game will allow you to escape from an exhausting reality.
Important Features
An easy setup will let you control the game smoothly.

You can enjoy natural ASMR wave sound, and that gives a real vibe of the ocean.

You just need to sit on the boat and ride in the ocean to catch fish throughout the game.

As your level rises, you can change the cloth of the virtual character in different colors.

In the game, you will enjoy looking at your fish collection in Aquarium.
10. Fishing Diary
---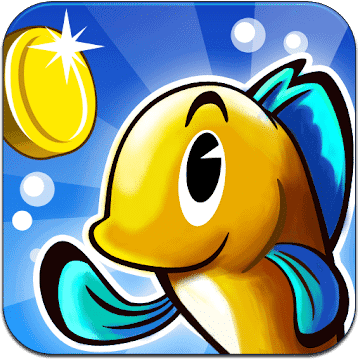 Who doesn't love sea adventure? Well, Fishing Diary is here to give you the ultimate fishing trip experience. Throughout this amazing fishing game for Android, you will have a wide option of fishing equipment. Besides, you need to catch fish using different techniques and keep a record in the dear diary. In the adventure game, mermaids and bullhead sharks will grab your attention quickly. Check out some more information to have a real vibe of ocean trips.
Important Features
In the beginning, you need to throw a piece of bread to gather all the fish in one place.

The game will offer nine cannons with multiple control systems and speed.

You need to fling a bomb to make a rush among the fish.

This game will throw a challenge to catch fish as much as possible to strengthen the cannon into laser fire.

While playing catch the Mermaid to know the location of hidden treasure.
11. Fishing Championship
---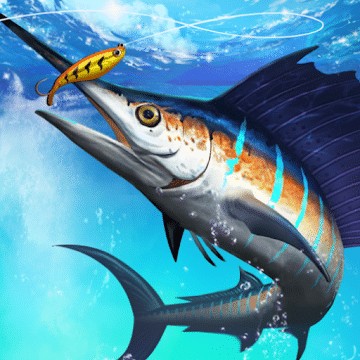 Are you bored of playing ordinary fishing games? The fishing championship is here to dispel all your monotony. You won't find any other game loaded with so many achievements. Throughout the journey, you will experience the beauty of tropical fish and big mysterious fish living in the sea's depths. The more you collect different species, the more you will get rewarded. So, let's check what other features you will get here with this game without further delay.
Important Features
You can be introduced to a diversity of species in the Ocean.

The background scenario and the HD sound quality are ready to give you the Ocean vibe.

While playing, you will get lots of fishing equipment to complete your task.

The game supports multi-language like Korean, Japanese, Chinese, English, German, Indonesian, etc.

You can enjoy the game anywhere, anytime, without an internet connection.
12. Rapala Fishing – Daily Catch
---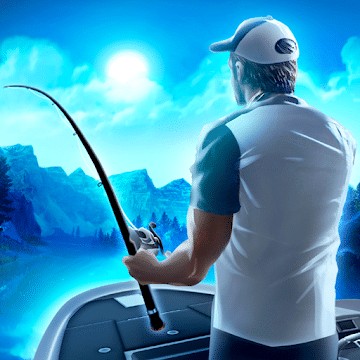 Let me introduce you to another breathtaking fishing game for Android, Rapala Fishing Daily Catch. You will be thrilled with realistic 3D fishing and 24 individual sites throughout the game. Furthermore, you have to complete many challenging tasks to get the biggest reward. The game allows multiple players, and you can play against them. If you already get interested, I suggest you look at the details below that might convince you to get this game.
Important Features
The simple control system has no time limit, so you can fish as much as possible.

To Level up your fishing skill, you can take help from the tutorials.

The seamless visual effect will let you experience the beauty of a wide variety of fish.

Get your skills better by noticing the perfect combination of materials and lake locations to catch a bigger fish.

This multiplayer game lets you be the top scorer and place your name on the leaderboard.
13. Lowrance: Fishing & Navigation
---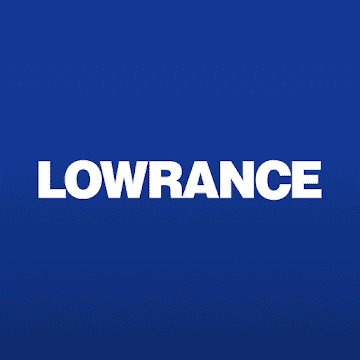 Fishing is always interesting when you manage to have more fish. For that, you have to know the appropriate location of fishes for your trap. Besides, it has a smooth and simple user interface that lets anyone use it properly. You will get updates on the fish living places, making your fishing easier, and the marine weather forecast. To know about more beneficial fishing app for Android, you can check out the features too.
Important Features
Offline maps are available here, and you can save your favorite locations too.

The automatic routing facility will never let you go out of your selected track.

As it contains a complete guide to fishing, it is highly recommended for beginners.

It also provides thousands of favorable issues, including relevant information about marinas, shops, harbors, and beaches.

This app shows you a clear waypoints, trails, and routes.
14. Fishing Superstars
---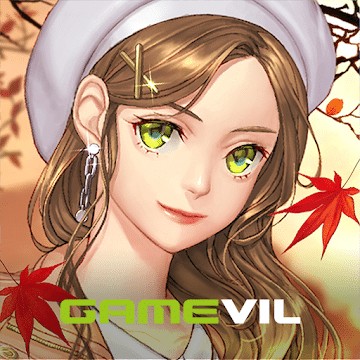 What if you can experience a fishing moment through a game? I have an amazing recommendation for you available in PlayStore for free. The fishing Superstars, offered by GAMEVIL, is the game I am talking about. It can be the best pick not just for the fishermen but also for the champion league players. The game offers a week-long competition between the expert, and you can also get rewards by catching more fish.
Important Features
This game lets you create your own guild and invite your friends to accept challenges together.

It provides excellent graphics with sound quality and gives a real fishing experience.

Over 200 fishes are here; you can fill your aquarium with fishes you catch.

The bigger the fish you catch, the better your achievement rewards will be.

You can also boost your achievement list by recruiting more deckhands.
15. FishAngler – Fishing Maps, Forecast & Logbook App
---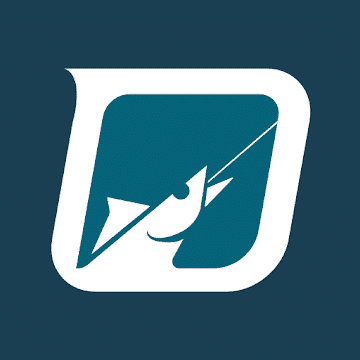 I can also suggest you an app filled with all the information you need for fishing. Well, this time, it is FishAngler, and it comes with a versatile map and weather report. You will get every information like fishing spots, weather updates, water temperature through this supportive fishing app for Android.
You can also catch fish with groups, as this app provides a grouping system too. You don't need to use a similar app before as this app is designed with a very user-friendly interface.
Important Features
This app provides fishing forecasts; you can find the best times to fish with hourly fishing forecasts.

Date, time, weather conditions, water temps, sun & moon phase can also be seen here so that you can understand the suitable time for fishing.

You can also take photos, create fishing logs, and tag users.

This app has over 33,000 fish species in the database. You'll get to know the species of the fishes too.

You can also organize a local fishing trip by yourself or with your groups and invite others to join.
16. Sonar Fish Finder – Fish Deeper: Simulator
---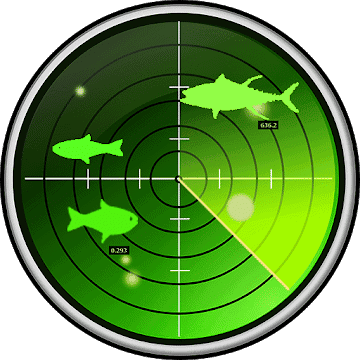 Let's meet Sonar Fish Finder, an app that will give information on the weather forecast, fishing spot, and so on. What else do you need further? This great fishing app for Android offers a lot about fishing. The app also shows the position of the moon, sun, and phases. It also shows the best position for fishing. You can catch the maximum number of fish with the help of this app.
Important Features
You can find and discover the best fishing spot through this app.

It is designed with a very user-friendly interface, and it is compatible with all devices.

As you'll get weather, water information, you can catch your desired number of fishes.

This app provides a track of your catches with attributes including water and weather conditions.

This app can detect thoroughly that will help you detect deepwater fish.
Download
17. Ultimate Fishing Simulator
---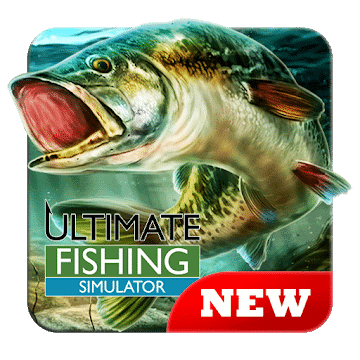 If you want to try a fishing game with smooth gameplay, try out Ultimate Fishing Simulator, offered by PlayWay SA. This game is exhilarating to play, and people of all ages will enjoy it a lot for its user-friendly game hud. It offers a realistic fishing experience with tonnes of exciting levels.
You can fulfill your fishing hobby anytime you want to. Check out more exciting features in the following section that will surely encourage you to get it on your device.
Important Features
This app provides realistic graphics with the best sound quality.

You can play it on both mobile and tablet.

Features a smooth controlling system.

There are almost 12 fishing locations, and you can enjoy fishing at any of those locations.

Provides a wide selection of fishing tackle and equipment for fishing.

You can play in the available fishing tournaments if you want to gain more fish.
18. Ace Fishing: Wild Catch
---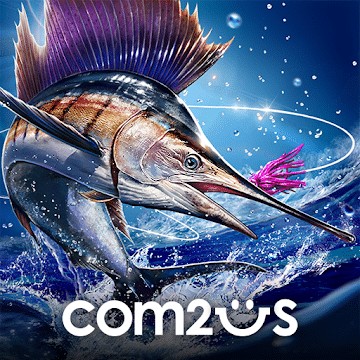 Do you want to jump into a blue paradise and experience a real fishing adventure? You can take a look into Ace fishing. This game is very addictive, interesting, and realistic. You can also travel from Hanauma Bay to the Amazon River. Here you will get a chance to show off your skill by catching a huge amount of fish. The following features will encourage you to try it even more.
Important Features
This adventure game has made fishing easy with simple one-touch controls.

It offers realistic 3D graphics and captivating sound effects.

Hundreds of exotic fishes are available, and you can catch anything you want.

You will enjoy fishing tournaments, and all of your records will be saved.

If you reel in the biggest fish, you can break others' records and compete for head-to-head challenges worldwide.
19. FishingMobile
---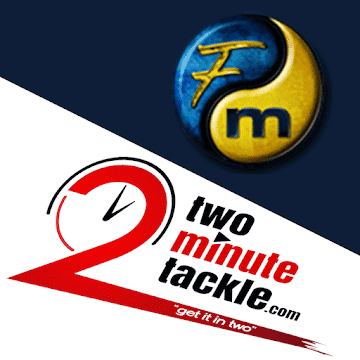 You can also check out FishingMobile, offered by FishingMobile LLC. This app works like a faithful partner whenever you go out fishing. It also shows directions, weather updates, log system, and many more. You don't have to worry about your schedule if you have this app installed on your goto device. It is designed with a very simple interface. Hence, everyone can use it. Let's see, what's more, this handy fishing app for Android includes.
Important Features
This app provides advanced Weather reporting, including a radar map and forecasts.

It has a powerful flashlight system, which helps catch fish in the evening or the night.

Includes a fully functional compass that will get the proper directions.

You can easily share your fish logs on Twitter, Facebook, and social platforms.

You can also create waypoints with it and save your audio notes for future use.
20. Bass Fishing 3D Free
---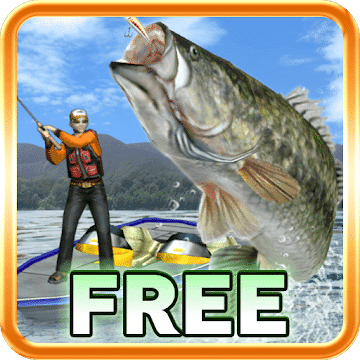 Bass Fishing 3D by pascal inc. can fulfill your fishing experience virtually. This is our last recommendation for today. This exciting fishing game for Android is free to play. Catching fish here is tough but very exciting. You can only become a pro when you have sharp pointing capability.
The game comes with different game modes, full of specific gameplays. It's up to you, whatever you like to play. You can also show off your skills to others as you enjoy this breathtaking game.
Important Features
This 3D game provides excellent graphics and realistic fishing sound, making everything captivating.

Online tournaments, random challenges, and free fishing modes are available in plenty. You can play whichever way you like.

Here you can catch 10 different types of fish, and the game is children friendly.

If you are a beginner, you have a plus point here. You can detect a shadow of fish by using sonar and achieve your points.
Final Verdict
---
Whether you are a fishing expert or a beginner, you should always keep a fishing app or game on your Android device. It will help you to maintain a schedule and show you the right way to get more fish. If you ask me to narrow down the recommendation, it will be tough because almost all these fishing apps and games for Android are nearly equally compatible. You can try fishing Points for an average fishing app.
Fishing Knots will teach you to make your rods properly. You can also use FishingMobile too. If you want to try the best fishing apps for android, then try Fishing Clash. You can also suggest your kids try Masha and the Bear: Kids Fishing as an educational app too.
So, it's time we should depart. Like the other time, I remember you once again, not to forget sharing your experience with the app or game you will try. You can also share this content with your friends and family and recommend them to be happy members of our family of Ubuntupit. We cannot repay you for your endless support. Thank you for staying with us.