Who is not fashion conscious and wants to be up to date these days? Yes, we all want to stay up to date. So, going with contemporary fashion and style has now become a part of our days. For this, we often buy magazines and watch lots of fashion-related television programs. But doing that is now not very common as men and women have gotten advantages from their Android phones. So, some best Fashion apps for Android can help you in this case.
Best Fashion Apps for Android 
---
So, you must understand how you can be helped with an outfit maker app. Thinking about this, I have decided to write about the best Fashion apps for Android. All are free, and you can easily and quickly install and use them. You can also check the features of those apps here so that you can get helped in choosing the right app for you.
1. ZAFUL – My Fashion Story
---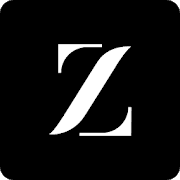 ZAFUL – My Fashion Story is an amazing fashion app for Android, dedicated to the young generation. It is a go-to guide and clothing store for youngsters and adults alike. It provides numerous catalogs and integrated hassle-free direct buy options for quick and easy functionality. To be more specific about it, you can have a look over its major features.
Important Features
• It offers you to explore and choose from different designs and lots of merchandise.
• Provides your personalized search option and makes your own outfit functionality.
• Includes a wish list and favorite marking option for your convenience.
• Provides thousands of daily fashion updates and suggestions for new trends.
• Integrated with buying an option with many offers and daily deals.
• It offers you a complete store experience where you can buy fashionable clothing at affordable prices.
2. ROMWE- Fashion Store
---
If you are looking for a personalized women's collection store, then you are on the right track. ROMWE- Fashion Store is one of the rarest all-in-one woman-oriented outfit maker apps you will find in the play store. It is equipped with a beautiful interface and options for direct buy. Also, this modern app includes a good number of amazing features.
Important Features
• Provides you a premium Lookbook experience with updates about new trends and popular fashion.
• Offers competitive and relatively low prices for women's collections and other wardrobe accessories.
• Includes daily updates of different styles and outfit collections.
• Offers amazing discounts on different products and overall purchases.
• Equipped with all available payment gateway for a better buying experience.
• Includes regular updates on different merchandise and provides seasonal suggestions for your convenience.
3. Kitenge Fashion Styles
---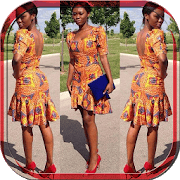 Now, I will introduce you to an African heritage-oriented women collection-based outfit maker app. Kitenge Fashion Styles holds up the unique characteristics of African dress patterns and historical fashion styles. It helps to preserve the styles and provides updated dress patterns regularly. It's also like an all-in-one type of fashion app with tons of tips and suggestions.
Important Features
• Offers different colors and patterns of outfit collections according to African culture.
• Provides modern variations and updated fashion designs for women.
• Includes new stylish clothing for different occasions, such as for marriage, casual and formal events.
• Provides catalogs of new trendy costumes and own fashion designs.
• Offers you ideas and inspirations to maintain your cultural look with style.
• The app features a beautiful interface for easy accessibility.
4. Street Fashion Men Swag Style
---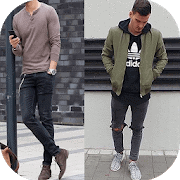 An app that is totally dedicated to men's style and fashion is Street Fashion Men Swag Style. This outfit maker app is equipped with a very beautiful interactive interface with regular updates on new fashion and popular trends. It is one of the most versatile fashion guides for men you will find for free in the play store.
Important Features
• Provides catalogs for various designer clothes.
• Gives you access to explore the exclusive designs and patterns of male outfits.
• Provides updated and exotic dress code to make you look swag in no time.
• You can swap and see various items to choose from and preview your desired outlook.
• Includes all kinds of men's apparel and merchandise, ranging from torso to shoe, for your convenience.
• Provides quick search options and designs with model previews.
5. Teenage Fashion Style
---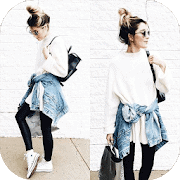 Being trendy is a unique feature that can not be afforded by everyone. You don't need to have tons of money to be fashionable. It's up to your choice and taste, and for that, we are going to suggest an app that will meet your needs and all that is offered completely free. For many of its users, Teenage Fashion Style is the best fashion app, and it is provided with a beautiful UI with easy access.
Important Features 
• Provides updated suggestions for new trends and hacks for presentable looks.
• Offers interactive tools to look into different catalogs for both male and female users.
• Includes seasonal dress code recommendations and different models to see the real-time style.
• Offers tons of outfit suggestions based on popular TV shows and your favorite actors.
• Provides suggestions for cool Jeanswear, shirts and shorts, jackets and vests, shoes, and many more for teenagers of both genders.
• Integrated with customization options for your selection of categories.
6. WEAR – Fashion Lookbook
---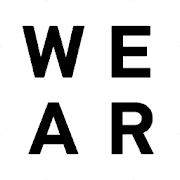 WEAR – Fashion Lookbook is one of the most popular fashion apps for Android; you will find it in the play store. It is equipped with a beautiful interface and customization options for easy and quick suggestions for your outfit selection. It provides endless dress suggestions from updated trends that you can buy to better your outlook. Let's have a glimpse of the features if you want to.
Important Features
• Offers you tons of fashion ideas without your hand at ease.
• Includes the latest ideas and trends of outfit styles to keep you updated.
• Equipped with a quick share facility to upload and share your looks with the wide fashionable communities using your camera and photo editing tools.
• Includes shopping options from different reputed brands for your convenience.
• Provides season-based popular and updated dress code suggestions.
• Includes easy social network connectivity for different social platforms.
7. Your Closet – Smart Fashion
---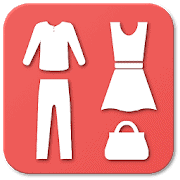 Your outfit is important for your overall outlook in society. Your Closet- Smart Fashion is another versatile fashion app for Android you will find in the play store. It is truly helpful for your daily management of outfits and gives you an easy solution for managing your apparel collection. Let's take a look at the features it offers.
Important Features
• Offers a very well-equipped closet organizer that allows you to explore different items.
• Provides customization search options according to color, season, size, and popular trends.
• Includes color management option and fully customization organizer that allows you to make your own outfit design.
• Integrated with advanced search options and mixing of different clothing for your convenience.
• Provides note-taking and advanced saving options for future reference.
• Offers browsing and fully functional shopping option.
8. Chanel Fashion
---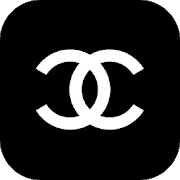 Channel Fashion is a unique fashion app that gives you a free pass to explore many exclusive collections. It will surely give you an edge to set yourself apart from the crowd. A good outfit choice boosts your overall outlook, and this app will guide you to reach that goal with some taps on your Android phone.
Important Features
• Gives access to tons of different apparel for your convenience.
• Offers personalized suggestions for different types, trends, seasons, and popular demand.
• You can explore and buy directly from the app.
• Gives you options to find nearby outlets of Chanel boutique lines.
• Provides you interactive notifications of different events and releases of new collections.
9. Men Fashion Clothes Style
---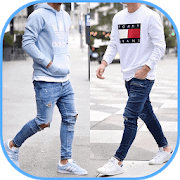 Men Fashion Clothes Style is one of the very few best fashion apps dedicated to male users. It is equipped with an interactive UI that gives you easy functionality to browse through updated fashion trends. This app offers personalized and seasonal suggestions for your daily wear to maintain your stylish outlook. You can look into more of its offerings here.
Important Features
• Offers the latest trends and popular outfit suggestions according to a different season.
• Gives you an option to explore different popular brands and unique outlets.
• Includes customization matching and mixing options for different apparel to make your own outfits.
• Provides your suggestions for your every outlook for different events, whether casual, street, or formal.
• Offers you a wide range of collections, such as gym wear, bags, sports footwear, watches, and many more.
• Includes daily updates and provides new ideas & inspirations for your unique style and outlook.
10. Men Fashion Wear
---
Let's talk about another male-oriented fashion app that will guide you to get the best outlook you need. Men's Fashion Wear is all you need to manage your daily outfits. It is integrated with a multi-functionality and easy-to-use interface for a better overall experience. Let's dig deep into its key features here.
Important Features
• Provides you a large collection of exclusive designs of menswear from reputed brands.
• Gives you advanced access to exclusive new designs so that you can get updated fashion ideas.
• Includes new floral pattern men vests and shirts to match your outfit.
• Provides updated denim wear patterns and designs to cope with the new trends, ranging from jackets, pants, shirts, and many more.
• Includes lots of cargo pants and trousers catalogs for your convenience.
• Offers seasonal fashion recommendations to keep you updated.
11. SHEIN-Fashion Shopping Online
---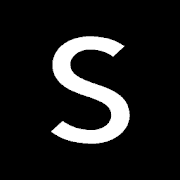 If you are looking for an affordable fashion app that especially focuses on elegant woman's fashion, then you can try SHEIN. When you are with this app, automatically, you will find the dress and accessories of the new trends. Though it focuses on women's clothing and accessories, it doesn't mean that you won't find anything for men and kids. To say it more specifically, it is quite like a virtual mall with an aristocratic variation. Now, a few fingertips are enough to buy fashion clothes and accessories at an affordable price. 
Important Features
You will get a 3£ discount on your first order.

Tons of flash deal with up to 80% off.

Want to talk with the customer service? They are waiting for you 24\7.

Enjoy free shipping on orders over 24£ each time.

Risk-free payment method and order processing system.
12. Zara
---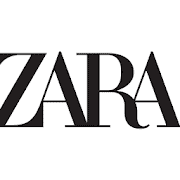 You must be familiar with this name, right? Well, Zara is the most popular clothing brand name around the world. And you can now use their app to check what's new is released and immediately buy them for you. You find clothes, shoes, and other fashion items there for both men, women, and kids. All the items of the new trend will appear before so that you can be familiar with them. This is why all the fashion concerned people love this app so much.
Important Features
It shows what the new trend is and what comes recently.

Shows prices, sizes, and all other information on the items.

Easy payment system and safe transaction.

Appreciating the delivery system will amaze you so quickly.

Good packings and protects ard world-class.
13. Mod Man – Men's Fashion & Style
---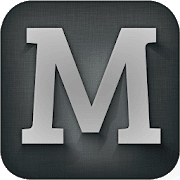 Focus fashionable man, here is Mod Man, your virtual closet. You can see all the new trends and styles in this app. At the same time, it will sell those trendy clothes and fashion accessories to you at a very reasonable price. Using this app is easy and safe. You can enjoy their ultimate service by being a valued customer. There are offers and discounts on different occasions which will let you find the cheapest but hottest deals.
Important Features
They suggest the best offers of all time.

Find different types of accessories from different categories.

A huge collection with very good quality products.

Tons of exciting offers and discounts are always available.

Help you make the right choice with thousands of fashion tips.

You can make your fashion notes and shopping list here.
14. Floryday: Women Fashion Store
---
Another exciting app for the style concerned women is here. It is Floryday, a very popular fashion app for your Android device. This elegant app will always show you the trends and styles of recent times. You can learn fashion designs and styles from here too. All the necessary fashion accessories you may need will be available here. Moreover, offers and discounts are very common in this app too. Get excited, right? I know you are.
Important Features
You can add your favorite accessories to the wish list.

Up to 90% discount is available at any time on different products.

They bring more than 50 new items daily.

Very secure payment method and delivery service.

The product's quality is appreciated all the time.

Very fast working app with an elegant theme.
15. Yoins – Fashion Clothing
---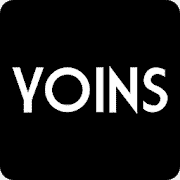 Yoins is a well-known fashion app for an Android device designed to introduce people to a new trend. The latest collection of different types of dresses and fashion accessories appear every day. It is easy to pick up the things you want to buy at a very affordable price. Also, the transaction system is very secure and easy. So, you don't have to look for a shop to shop to find the best dresses. Just lie in your place and see the collection. Select your products and buy them safely.
Important Features
Enjoy 15% off on your first order.

Different items are on flash sale that os up to 90% discount.

More than 100 new products appear daily.

Very easy and safe transaction system.

24\7 customer service is always waiting for your questions.

Enjoy free shipping with shopping that costs more than 50 dollars.
16. IVRose – Affordable Women's fancy Apparel
---
Meet another simple and elegant fashion app, IVRose. Whatever you want will be there with millions of collections in this app. Find your desired products so it will be very easy and fun. There are dresses and fashion accessories for women, men, and children. So, choose which one you want to buy for you and your loved one. And buy them safely from this beautiful fashion app. I know you are now looking for something more about this app. Don't worry. See the features here.
Important Features
Enjoy a 10% discount on your first order.

Free shipping is available on shopping for more than 59 dollars.

Tons of deals with lots of offer prices.

Very good quality products are delivered, and returned police are also available.

It recommends popular fashion items daily.

Recently view records, wish lists, and basket options are available.
17. United Wardrobe
---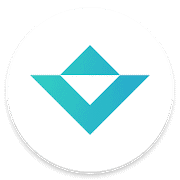 You can also use the United Wardrobe. It is another safe and simple fashion app. But the best part of this app is you can do both buy and sell products from here. It will always show you what is new in the market and what is the newest trend. So, it will be easy for you to stay updated all the time. A variety of collections are available in this app, and you must love to spend time with it by experiencing those trendy dresses and accessories.
Important Features
Only fashion items like clothing, shoes, etc., are available.

Easy payment and transaction system.

A safe and fast delivery service will help you get your products on time.

The elegant theme will show you different categories of products.

Easy to perceive type interface and photo resolution are very high here.
18. Combyne – Outfit ideas
---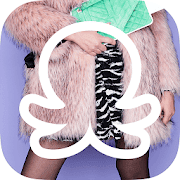 For the teens who always want to stay updated and fashionable, I recommend Combyne. It is a very active and updated fashion app for your Android device. Check what is new in the trend and what is looking very stylish in recent times. Also, explore millions of clothing items and fashion accessories from any tome and anything using this app. When you find something very reasonable in price and suit you well, just collect the money and wait for it to deliver. This app will help you get that very quickly.
Important Features
More than 50 online shops are combined here to show the biggest collection to you.

Provide you with tons of fashion tips.

You can share those fashion tips with your friends using different social media.

Find your style soulmate and fashion match from this app.

You can follow different fashion bloggers and other icons here.
19. Outfit Planner & Ideas
---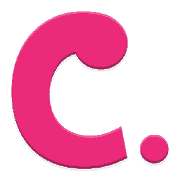 This one is quite different types of fashion apps. Many of you like me are quite confused about what to wear on occasion, right? This fashion is dedicated to those confused people. Because it is an Outfit Planner & Ideas, you must understand what kind of app this one is. Well, it will help you to schedule your outfit and plan it for different occasions. Also, you can discover all the newest trends and fashion from here. So, it will be very helpful for you to stay updated and focused on a crowd.
Important Features
Show you what you can wear on occasion.

There is an online shop with a huge collection of clothing.

You can buy products with an easy payment system and the fastest delivery service.

Find the dress of different categories like school outfits, office outfits, and so on.

Form your stylebook here and keep notes as a note-taking app.

Weather-based outfit ideas will be found too.

Products of all the popular brands like Zara, H&M, etc., are available.
20. Clothes shop – style fashion dresses, shoes, jeans
---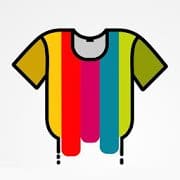 Lastly, it is another fashion app for your Android device. It is Clothsles Shop, a trusted online fashion app. You can buy fashion products from this app at a very reasonable price and a very good delivery service. It will never disappoint you with damaged products, and you must be happy with its quality. However, you can check the other features of this app to be more specific to it.
Important Features
Different types of clothing like vintage, European, etc., are available.

Show you the new trend and style of the most recent time.

A modern collection of dress, shoes, bags and other fashion accessories are there for you.

Tons of clearance offers are there that you can grab at a very cheap rate.

You can share your experiences of using this app to let people know about it.

Very safe and fast transaction and delivery service.
Bottom Lines 
---
So, what do you think about this list of fashion apps for Android? Do you already make your choice? If you still ask me to be more specific, then I will suggest you try ZAFUL – My Fashion Story or Chanel Fashion. It doesn't mean that others are not relevant. All of them are good and free fashion apps for Android. So, you can try any of them without any doubt.
Let me know which one you have picked up. Don't forget to share your experience with that. Thank you for staying with us.