Playstation games are an all-time favorite for almost all hardcore gamers. But we all can afford a PlayStation or get time to sit with that for gaming always. Smartphone games are more convenient for us in our busy life. At the same time, all our gaming wishes are about PSP games anyway. If things are being like this for you, just wait. PPSSPP emulators are the best invention of modern gaming technology that lets you enjoy PSP games on whatever device you choose. But when it is about smartphone gaming, iOS devices are always on the first preference. So, let's go through the best ever PPSSPP for iPhone.
Best PPSSPP For iPhone To Play PSP Games
---
First, let me tell you about what this PPSSPP is. This open-source emulator simulates the real software and hardware and then provides access to running PSP games to your device. To run these emulators, you don't even need any modification on your device.
However, PPSSPP is the most popular and first emulator of this type. People widely use it on any device and enjoy PSP games flawlessly. Still, some devices cannot run PPSSPP properly. So, you can choose from other 4 PSP emulators for your iOS device as well. I can ensure that none of them will disappoint you.
1. PPSSPP
---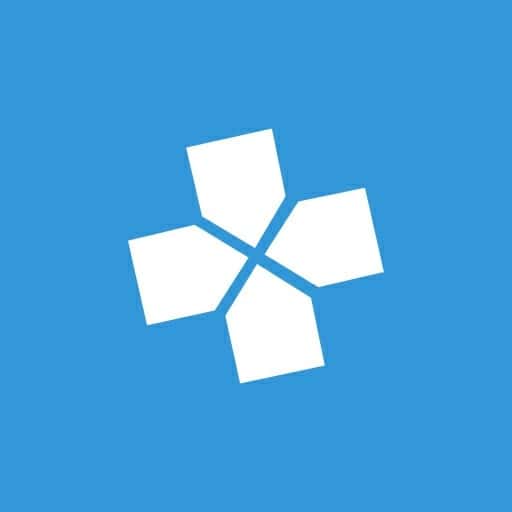 No doubt that PPSSPP is the best in the world of PSP emulators and can beat any other in terms of game access and popularity. To install these emulators on your iOS device, you don't need a jailbreak. Still, it provides very high-quality graphics and a user interface. The process of installation is quite easier and not very time-consuming. With a third-party installer, you can download this tool and then enjoy access to tons of PSP games with high-definition visual effects and stunning soundtracks.
Important Features
You can run this powerful PSP emulator on Mac and your other iOS devices.

You are free to use any external control to enjoy games with this tool.

It lets you enjoy playing high-definition video games with HD quality effects.

You can transfer any type of files from this software to your device with a few clicks.

Customizable touch control will let you Change the controlling system as you wish.

You will get the game from where you left last time. You don't need to start it from the beginning again and again.
Pros: The catalog of this emulator includes around 800 games. And you can choose any game from the catalog to try.
Cons: You cannot install this tool without a third-party installer.
2. GBA4iOS
---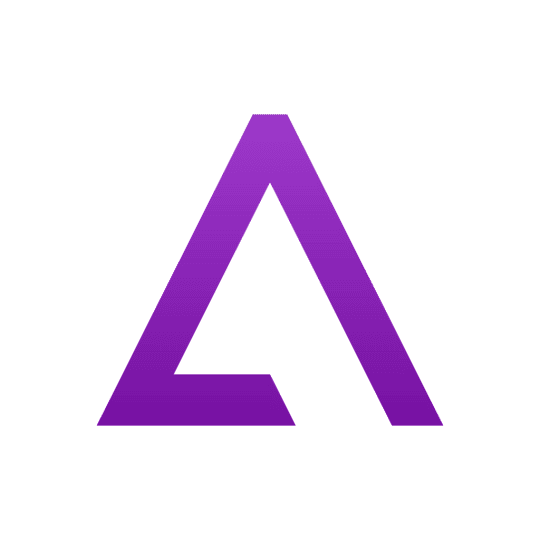 If you want to try an emulator that is only built for iOS devices, then GBA4iOS must be the one you should go for. Android and other platforms are not allowed to use this tool. However, this tool lets you enjoy almost all the PSP games flawlessly on your iOS device, ensuring the best quality graphics and sound effects. Besides, this game supports cheat codes though I am not a supporter of using things like that. Also, you will enjoy the ultimate freedom of any open-world adventure games.
Important Features
This powerful PPSSPP for your iPhone tool supports external controllers to provide you with excellent gaming control.

The games by this software come with custom controller skins and sustain buttons.

All the files and other stuff will be saved as they can synchronize with Dropbox.

You will find hundreds of PSP games available on the game list in this tool.

This powerful emulator ensures a high-quality gaming experience with HD video and an original soundtrack.
Pros: You don't need any jailbreak to use this tool. Besides, the installation process is also very easy to understand.
Cons: Running this tool on your Mac is a little bit hazardous.
3. Retroarch
---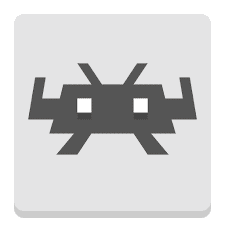 So, the next one is Retroarch, and it can be the best PPSSPP alternative you can try. Even some users appreciate it more than PPSSPP. Well, first, let me remind you that the process of using this tool is quite complex, and if you manage to understand it at once, you will enjoy unlimited features. Over how to install and use Retroarch, you will get tons of video content, and I am pretty much sure that you will understand it very soon. However, this tool works better on your iPad too.
Important Features
It comes with a built-in GUI and OSD system to provide you a better gaming experience.

Powerful facilities like real-time rewinding, netplay, re-ahead, etc., are also available here.

This tool lets you enjoy a wide range of classic video games smoothly on your smartphone.

Machine translation is one of the best parts of this tool that you may not find in other similar tools.

You can enjoy playing games using external consoles for an extensive controlling system.

It is an open-source and cross-platform supported emulator.
Pros: Retroarch lets you use the original game disc from the official site, and you will eventually find thousands of games on the CDs.
Cons: You cannot use this tool without a jailbroken device.
4. Happy Chick
---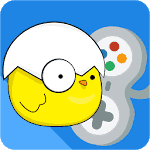 If you are determined to play PSP games on your iPhone using different types of consoles, then no other app can be as efficient as Happy Chick. The best part of this tool is its versatility and easy procedure. Unlike Retroarch, you will install and use this app without any programming issue and complex setting system. Eventually, you don't need the original game file to enjoy playing the game. Besides, it provides extraordinary graphics and soundtrack. Let's see what's more it will offer
Important Features
You can download the best iPhone games directly from this tool.

This excellent PSP emulator for iOS lets you use 18 different consoles. So, you don't need to download any extra console from other software.

It comes with cloud support, custom gamepads, synchronize options, and so on.

Classic games like Pokemon, GTA, God of War, Dragon Ball Z, etc., are available here.

It will automatically download only required games and save the storage.

This tool will ensure a smooth gaming experience with new ROM usage.
Pros: If you are a multiplayer fan, Happy Chick is exactly what you should try. Additionally, using parish comrades, you can play on LAN too.
5. PS2Smart
---
For the hardcore gamers, an open-source PSP emulator for iOS is a must. And PS2Smart brought the emulator issue to a whole new level with exciting features and a unique game collection. Whatever platform you are using isn't the matter here as it's a cross-platform supported emulator tool, and once you download a game from the tool, you will enjoy it smoothly. But you have to ensure a strong internet connection while downloading a game.
Important Features
This powerful PPSSPP for your iPhone shows consoles on the phone display. The consoles don't cover the real screen, and it comes with a transparent area.

The developers update this tool regularly, and new games are added as well.

This app comes with a built-in BIOS file, so you don't need it from other sources.

A jailbroken device is not initially mandatory to run this app.

You will get a tutorial in the app and get all the directions to install and use it on your own.
Pros: You can enjoy playing high-definition games like God of War, Silent Hill 2, Final Fantasy, Kingdom Hearts, and others.
Cons: High definition smartphone with a powerful CPU, GPU, and RAM are required to use this tool.
Our Recommendations
---
When it is about the best PPSSPP for iPhone, I don't think you should try anything before PPSSPP. It's because PPSSPP is the first-ever emulator and an official one as well. Millions of hardcore gamers use this tool to enjoy PSP games on your small displays.
However, you may not use this tool all the time because of technical and hardware issues. In that case, trying other tools are worth giving a try. If you require more features and wish to try the best PSP emulator for Mac, you should go for Retroarch. You can also use Happy Chick as well on your iPhone and iPad too.
Finally, Insights
---
So, you don't need a Playstation or PC anymore to enjoy classic games like God of War, Silent Hill, DragonBallZ, etc. Your smartphone will fit well if it comes with powerful specifications. Just install the best PSP emulator for your iOS device, and I am pretty sure that you will thank me sooner or later.
I didn't find so many options to recommend, but these 5 PPSSPP for your iPhone can be enough to give you a good option. If you are familiar with other PSP emulators, please inform us about them. We are also eager to learn about new tools also. Thank you again for staying with us.