Smartphone games are developed worldwide, and now, popular gaming industries brought lots of games for smartphones that can beat PC games in seconds. And when you are talking about smartphone games, the iPhone will come first in your mind to get the best gaming experience. Unlike no other smartphone, iPhones come with the best quality hardware, sound system, and graphics. So, if you have an upgraded iPhone or planning to have one recently, iPhone games should be the first thing that makes you excited the most. Anyway, if you are looking for the best games for iPhone, just keep watching.
Best Games for iPhone, Must-try for You
---
Smartphone games are of hundreds of genres and types. Listing games from each and every genre is so impossible. But we search for the best games for iOS based on the graphics, genres, popularity, soundtracks, gameplay, and functions. And we got a lot, which makes it difficult to make a list of only 20 apps. Still, we search and even experience a considerable number of games and then find the following game to recommend for the iPhone users. So, check out the games with brief details and get your favorite games to try.
1. Call of Duty
---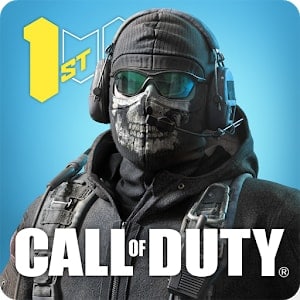 Very few mobile games can be able to impact the gaming industry in a revolutionary way. Call of Duty will be one of the very first games among them. It's a completely new gaming genre where adventure, battle, simulation, survival, and other genres twist together. Well, here you will have a role to play, and you, with all your teammates, will be in a distant place. You have to kill your enemies and defeat them to survive. It's the ultimate rule of this game. Let's see what's more to check here.
Important Features
This game is exclusively designed for your iPhone, but you can also try it on your iPad.

There are tons of customizable functions like game control, text message, voice command, etc.

You will get tons of weapons, and all of them come with different functions.

This game comes with tons of maps with different features and atmospheres.

It is easy to customize the player's outfit and other facilities.
Pros: The game lets you play in a team or solo mode. Besides, you can contact your teammates and other players while playing it.
Cons: Sometimes, the characters keep time to shoot, and then enemies take the time to kill him.
2. Genshin Impact
---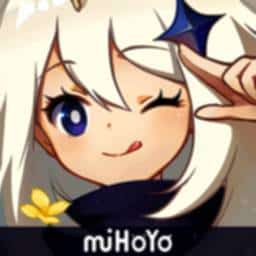 If you are looking for one of the most popular and free games for your iPhone that comes with excellent graphics, then nothing will beat Genshin Impact. The best part of this game is its massive world that you can explore with your free will. You can climb on the mountain, explore the forest, swim over the river, and so on. But nothing will draw your jaw as fast as its scenario. Players around the world just lost in the mystical and mind-blowing scene in this game.
Important Features
You can play the roles of many characters, including Anemo, Pyro, Cryo, Dendro, Electro, Hydro, and many more.

The game is developed with a high definition art style and amazing graphics.

Frequent weather change will give you an excellent feeling in the jaw-dropping environment.

The gameplay is about building your own team with other characters and making all the team members stronger.

You will enjoy the exciting boss fights and conquer many domains.
Pros: You will enjoy the ultimate journey with your friends in this ultimate adventure game. As it is a multiplayer game, you can make your team with your friends.
Cons: This game requires a very high-quality graphics and hardware system that most of the less updated devices fail to provide.
3. Pubg
---
I am pretty sure that you are not saying no if I ask you whether you are familiar with Pubg. It is one of the most revolutionary games for smartphone users with an open-world adventure and surviving theme. This game brought a new genre of one-man stand in the mobile gaming industry. And so, it didn't take months to gain huge popularity and fame. However, here, you will have a character and will join other 99 players on an island. You will be one of the 4 teams, and the last time you survive will have the chicken dinner.
Important Features
You can customize the dress, weapons, and other outlook equipment of your role.

There are different modes like the dual, quad team, solo, 4vs4, and many more.

You will have 1 minute before the plane starts to take you to the island. This one minute is for practice.

One of every team will be the leader, and he can land on the particular place on the map.

You are free to follow or unfollow the team leader.
Pros: You will find different types of weapons, especially guns. To operate them properly, you have to collect the right ammo, scope, and other particles.
Cons: You cannot operate this game; you must have a high definition smartphone.
4. Candy Crush Saga‬
---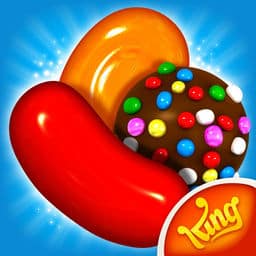 A famous puzzle game like Candy Crush Saga‬ can not be ignored in our list of best games for iPhone. If you are looking for a kid's game or a game to enjoy your leisure, then try this for sure. Here, you need to match 3 or candies in a row. More than 3 candies will create a combo. Those will get you added scores. Besides, Each level is designed with new goals. As you progress, there are new types of candies to give you a delicious taste. So, if you are looking for an iPhone game for your kid or your leisure, it can be the best option anyway.
Important Features
In the Candy Kingdom, you can play thousands of levels and puzzles.

Daily Booster Wheel will help you to get sweet rewards for free.

There are challenges which you need to complete within a confined time.

If you can collect boosters, they will come in handy when you level up.

Various game modes include Order Mode, Target Score, Collect the Ingredients, Clear the Jelly, and more.

The better you play, the better position you get in the leaderboards.
Pros: Every 2 weeks, there are new levels that are added. Furthermore, you can enjoy the game with your friends and family.
Cons: There are some complaints about not having much variety in the game.
5. Asphalt 8 – Drift Racing Game
---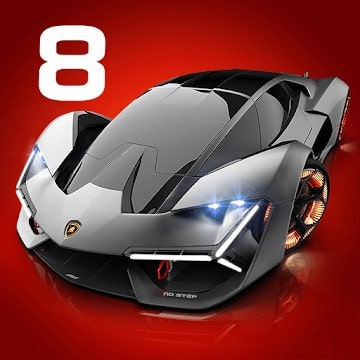 Asphalt 8 by Gameloft is one of the best racing games for the iPhone for its unparalleled racing gameplay. It is a free-to-play racing game with lots of features and challenging missions to complete. This game also includes interactive multiplayer modes. In this game, players can ride and race with different types of vehicles. You will be able to race not just on supercars but on superbikes. It is also available on iPad, Mac, and Apple TV. So, get ready and join the huge community of racers from around the world now.
Important Features
It includes more than 280 different vehicles that players can use.

Players can freely customize and upgrade their rides as much as they want.

This game offers over 50 different race tracks and exotic locations with beautiful in-game environment settings.

It includes all the features of the Apple game center and offers unbeatable accessibility from multiple devices by optimizing family sharing technology.

You can play in real-time multiplayer sessions where up to 12 players compete from all over the world.

The game includes lots of different campaigns, missions, rewards, and ever-growing career-based events.
Pros: It offers stunning graphics unrivaled at its grade, and the game is backed up by regular updates. The touch responsiveness and in-game navigation system are top-notch.
6. FIFA Soccer‬
---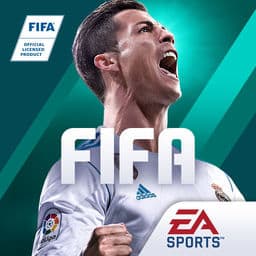 EA Sports offers FIFA Soccer, a completely free-to-play soccer game for iPhone. It is available on iPad too, and it is regarded as one of the best soccer games featuring smooth multiplayer gaming capabilities. Players can make their own team with their friends and other players for competing with opponent teams. It includes PvP game modes for real-time interaction with other players. It also includes in-app app purchasing facilities. Moreover, you will have an edge in accessibility as it integrates Family Sharing technology.
Important Features
Yous can play as their favorite soccer player that is available in this exciting football game database.

Play as much as you want to become a superstar player in the gaming community.

There are lots of different players from premier leagues around the world. You can choose players from La Liga, Serie A, MLS, Bundesliga, and so on.

You can play with your friends in real-time in PvP and team vs. team, where up to 22 players can interact simultaneously.

Players can upgrade and boost their in-game players as they progress and level up by completely numerous missions.

You can build your own team in the regular mode and upgrade them to make the dream soccer team you want.
Pros: All Apple's Game Center facilities are integrated with the game. This game also includes ADIDAS GMR facilities with real-life rewards as you join and complete numerous events and campaigns.
Cons: Some players did not like the controlling system on iPhone and iPad.
7. Grand Theft Auto: San Andrea‪s
---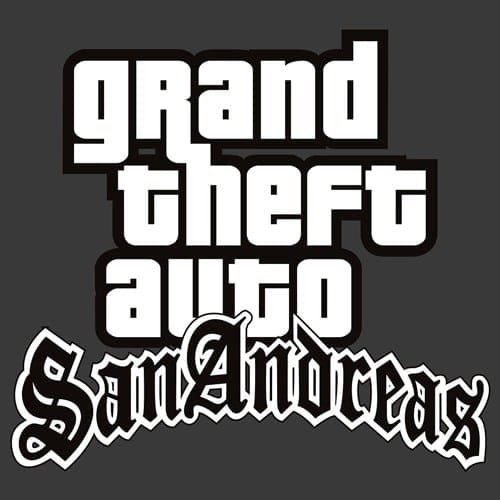 Grand Theft Auto San Andreas is an action-adventure type sandbox game from Rockstar Games. Now, you will be able to play this best paid iPhone game with so many functions. This improved version of the game gets HD graphics and superior sound quality compared to the PC and console released version. The gameplay is console-like with a flawless controlling system. This game shines on both iPhone and iPad. Players will play the role of CJ as he goes through many hardships to the ultimate domination of the game world.
Important Features
It offers over 70 hours of continuous gameplay with lots of missions, and players can always enjoy unlimited free play.

This game initially supports external physical gamepads, which are iOS friendly.

It includes physics works, high-quality lighting effects, realistic shadow works, and much more for providing beautiful in-game environments.

The character models are vastly improved with new game textures and visual details.

You will have a great time playing your favorite GTA on the go.

It supports dual analog stick controls for enhanced movement control and a better overall experience.
Pros: This is a full-fledged open-world game with lots of missions and side quests to enjoy. The in-game navigation system is very smooth and offers stunning graphics on iPhone and iPad.
Cons: Some people found issues while using supported gamepads on iPhone and iPad.
8. Bully: Anniversary Edition‬
---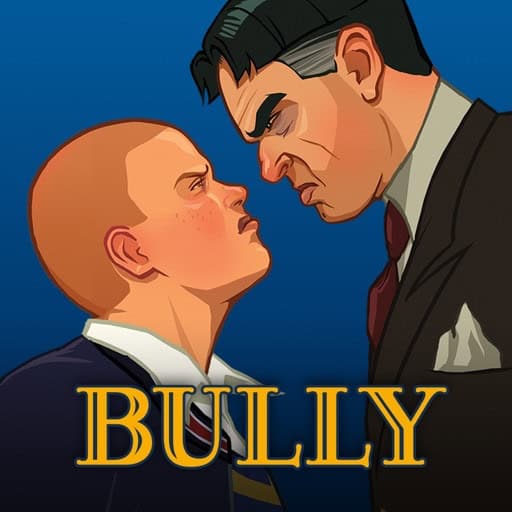 Bully is one of the most versatile paid games for iOS from Rockstar Games, and it is regarded as a legendary title for its own attribute. This game will require you some payment, but every penny is worth what you will experience after installation. It is backed up by Family Sharing technology so that you will have superior accessibility from multiple Apple devices. It runs flawlessly on iPhone, and you can play the game in multiple languages along with English as default. You will play as Jimmy Hopkins to explore the corrupt school called Bullworth Academy and the nearby urban areas.
Important Features
This ultimate simulation game offers a variety of missions, side quests, mini-games, and unparalleled interactions among NPCs.

It indeed supports physical controllers, such as gamepads for iOS and other popular game controllers with Bluetooth function.

Players can save their in-game progression at any time as it includes Cloud savings facilities with additional Rockstar Games Social Club support.

This game offers groundbreaking graphics with Top-notch shadow, lighting, textures, and physics effects.

You can also play this game on a big screen from your iPhone to support high-resolution displays natively.

It also includes turn-based multiplayer challenges, which allow you and your friends to compete in different challenges and campaigns.
Pros: It offers one of the unique gameplay and captivating stories. This remastered version of the game offers HD quality graphics and highly adaptive sound effects.
Cons: There are some minor issues while using the touch controls.
9. Shadowgun Legends: Online FPS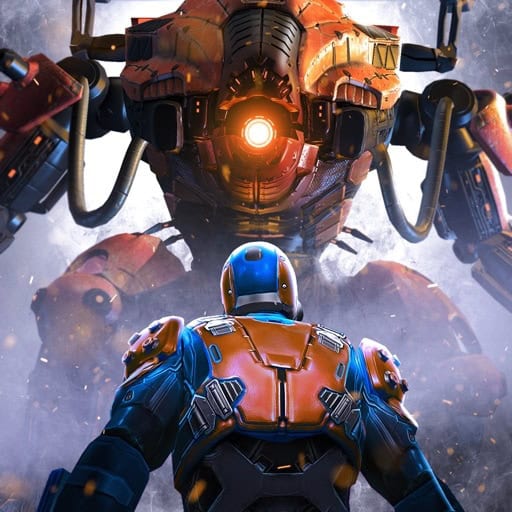 ---
MADFINGER Games brought one of the best free RPG shooting games for your iPhone, Shadowgun Legends. So, if you love shooting games, then no way to miss this game. The best part here is the futuristic world of this game, where the world of humanity is threatened by the deadly alien invader. And you are one of the legendary shooters who are ready to save the world from the invader. So, are you ready for the ultimate shooting?
Important Features
You can enjoy both of the 1vs1 and team vs. team gaming modes.

More than 600 unique weapons, including Shotguns, Sniper Rifles, and Rocket Launchers, Handguns, Assault Rifles, etc., are there for you.

Basically, you won't have the weapon at the beginning, but you have to find them by yourself.

You can initially pick your armor from a collection of over 1000 armor pieces.

The vault will eventually let you use more than 250 cosmetic items as well.
Pros: The most interesting part is your free will. This game lets you follow your own style, and there is no requirement anyway.
10. Among Us‪!
---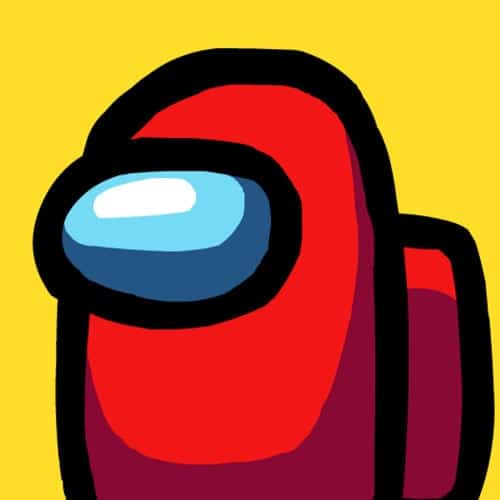 Let's get introduced to a recently popular game, Among Us. Basically, this game gained popularity during pandemic situations for its exciting gameplay. And now, it has become an all-time favorite game for the players. Here, you can customize the space suit color, hats, skins, pets, and more. You can interact with your teammate through text chat. Moreover, a dead player can play as a ghost, and he can assist the other living players. The gameplay involves minigames as well.
Important Features
You can play with up to 4-10 players online. Here you will get 4 maps.

There is a poster among the players who try to kill everyone. You should find out who that is.

Your spaceship needs to get ready for the takeoff.

To win, you have to finish several tasks before other crewmates.

The imposter will create chaos and destroy things so that it becomes easier to kill.
Pros: If you wish to save your progress, you can initially log in to your account. Besides, there is an emergency meeting button to discuss the situation with teammates.
Cons: The hats seem not so high in quality as the rest.
11. World War Heroes: WW2 FPS PV‪P‬
---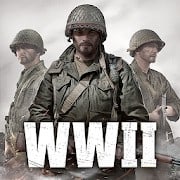 The new battlefield is ready for World War Heroes. It is one of the best free games for the iPhone. It is an online shooter type of game. While in the battle, you have to seize the flag of the rival team and come back to the base. Similarly, they will try to take away the flag of your team, but you must defend them as well. Besides, in Deathmatch, the fight will cost your own life. So, are you ready to be the hero of WW2?
Important Features
In this game, you will fight in 7 heroic battlefields in World War II, full of excitement.

Here, you can enjoy 5 game modes that are totally different from one another.

More than 57 deadly weapons are there, including pistols, shotguns, machine guns, assault rifles, etc.

You can design a whole gaming mode just the way you want.

There are 4 variations in vehicles from countries like Russia, the USA, Germany, Japan, and more.

When contracts are eventually accomplished in battle, you will receive notifications.
Pros: Your friends can also play with you in the customized game mode. Plus, at Team deathmatch, you have to complete your fight before you run out of time.
Cons: Some users complained that the guns don't have many upgrades.
12. SWORD ART ONLINE: Memory Defrag‬
---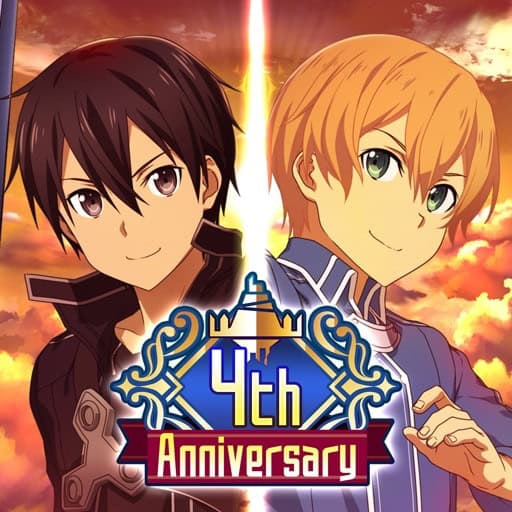 Characters crossover between the manga and SWORD ART ONLINE game is possibly the best part of this game. With easy one-touch controls, you can explore the anime adventure. If you play well, you can win thrilling rewards. You can just get started in the combat to clear the floors of Aincrad. Furthermore, you can roam around the world and progress in the World Tree. There is an online shop too that lets you get more equipment too.
Important Features
A collection of characters from Sword Art are available online, including Kirito, Yuna, Sinon, Lenn, and many.

A bunch of different equipment is there, and you can upgrade them.

Powerful weapons such as Dark Repulser swords, Elucidator, etc., helps you in tough fights.

You can attack and create extremely ferocious combos.

Horrifying floor bosses will try to knock you down with a deadly attack.

Brand new stories are to find at SAO: Memory Defrag.
Pros: Online multiplayer mode lets you enjoy the game with your friends online. Also, you can join a guild to take part in special quests.
Cons: New characters are difficult to unlock.
Download
13. The Seven Deadly Sin‪s‬
---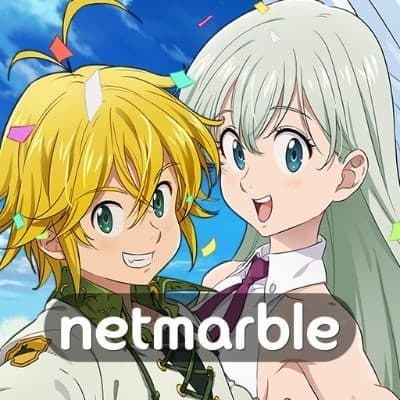 The Holy War from 3,000 years starts again in The Seven Deadly Sin‪s‬. In the list of best games for iPhone, this one is an interesting pick, especially if you are fond of space things. You can challenge other teams and play with teammates from around the globe. The characters you have already collected will fight for you, and you will have no ways left other than defeating them. Knighthood members can cooperate with each other and take part in the Boss Battles.
Important Features
When you combine the skill cards, you will progress to a higher rank.

A mix of skills can create an Ultimate Move that allows you to apply Combined Attacks on enemies.

You will experience original anime at different PvE systems.

Exciting challenges in Training Grotto help you to become a mighty hero.

Death Match offers you a 2-player co-op mode in real-time gameplay.

In the Tower of Trials, the rivals come with more strength each season.
Pros: The Final Boss challenges give you a chance to prove your skills. In addition, there are a lot of characters with customizable costumes and appearances.
Cons: The player vs. player mode is not very much exciting, as some of the players complained.
14. Brawl Star‪s
---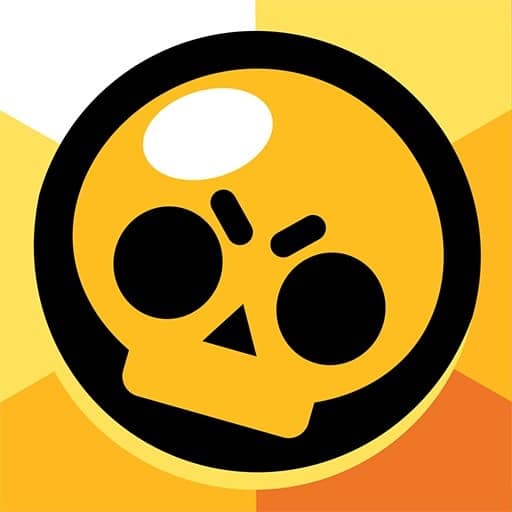 Supercell came up with Brawl Star‪s, which we cannot help listed here for the best games for iPhone. Several gaming modes offer different tastes in your gameplay. All you can do is get finished within three minutes. There are a lot of special events and the Championship Challenge. The global leaderboard takes you to higher competition. Again, you have to try hard to get a position in local rankings. Once you make it, you will get tons of rewards.
Important Features
You can experience 3v3 multiplayer Battles in real-time with players from all around the globe.

The royale mode is a fast-paced battle that is specially designed for your mobile gaming.

For the powerful combats, you can team up with others or fight solo.

Game modes are updated, and new events are added daily.

Mighty Brawlers have their own signature attack ability.

The skin of the Brawlers is unlockable, and you can personalize them.
Pros: In the club, you can join the other players to communicate with each other. Furthermore, here you can get Player-designed maps.
Cons: There are complaints about the control system.
15. Sonic Dash – Endless Running
---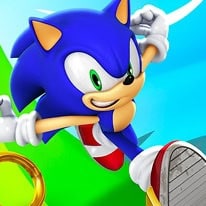 Sonic Dash is a hedgehog that brings you in the endless running saga. Here you have to make your way avoiding all the obstacles. You can build your own customized terrain. The environment is beautifully designed. Soundtracks of this game will definitely amaze you. And, you can take part in the daily challenges. Plus, the daily spin adds more thrill. Your job is to keep on running and experience a very fun journey.
Important Features
This game has the character called Sonic with divergent abilities such as dodge, jump, speed around loop de loops, etc.

The destructive homing attack can beat the mighty rivals.

Other characters are Sonic's friends like Tails, Knuckles, and Shadow.

Boss battles will make you face Dr. Eggman and Zazz.

You can buy or win power-ups, including ring magnets, score boosters, shields, and head starts.

If you play more, you can collect exciting rewards.
Pros: As you progress to higher levels, you will get score multipliers. Additionally, here you will receive prizes such as Red Star Rings.
Cons: When the bonuses hit the spring, it slows the pace of the game.
16. NARUTO X BORUTO NINJA VOLTAGE
---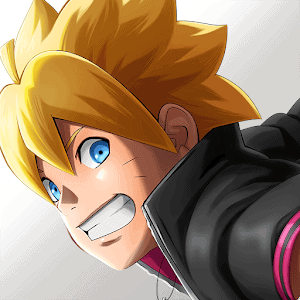 Attention, manga and animation lovers! I have something great for you if you are looking for the best games for your iOS device. First, let me tell you that it's the official game based on the most popular anime in the entire anime industry, Naruto. NARUTO X BORUTO NINJA VOLTAGE is all about your favorite stories from Naturo, Naruto Shippuden, and Boruto series. You can choose your favorite characters to play with and join the great ninja battle.
Important Features
You can choose any character from the series and also choose your opponent as well.

The more battle you will win, the strongest you will be in your clan.

In the ultimate multiple-battle mode, you have to fight the enemies to protect your shinobis and the village.

You also have to train your shinobi, make traps, and build forts for your clan.

On the battle ranking chart, you will find your place among the players of the world.
Pros: The whole gameplay is developed based on the actual series. Additionally, you can enjoy playing with your friends and team up with other characters to save your clan.
17. Left vs. Right: Brain Game‪s
---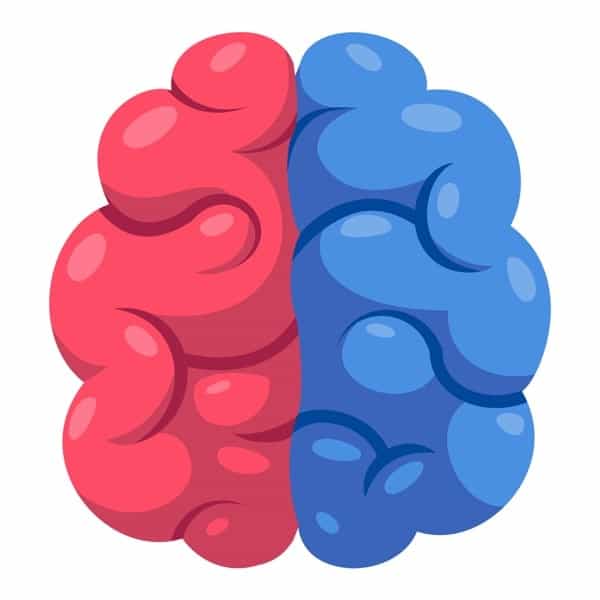 If you are in love with tricky brain games, I have a nice recommendation for you. Left vs. Right is one of the most popular iPhone brain games, and I cannot believe it if you say you are not familiar with it. This game is like training your grey matter just what exercise does to your body. You have to answer all the tricky questions here. It is helpful for your cognitive skills and learning ability. Also, these mind tricks enrich other brain activities as well.
Important Features
This game is divided into 6 categories, and you can start with any of them.

It will check your adaptability, awareness, precision, reflex, patience, and reasoning.

More than 51 tests are included in the total for your brain exercise.

There is a Colorblind Mode that you can turn on from the app's setting menu.

Every day you can finish 3 training games without any cost.

Anytime you can enjoy individual games in exchange for tokens.
Pros: You can collect extra tokens, but you have to watch short videos for that. Moreover, for each game, you can view score history.
Cons: The layout seemed a little complicated to some users.
18. Element – RT‪S‬
---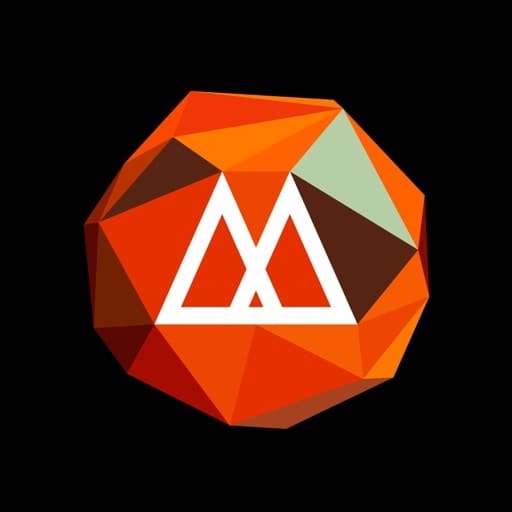 Looking for an original-looking and gorgeously crafted game for your iPhone? Element is here from Flightless, and it is one of the best paid games for iOS. It's a real-time strategy game that mainly takes place in space. You have to visit one planet to another in search of new resources and defeating enemies. You will experience a completely different environment of fighting. So use your brain and find the best way to survive and loot resources playing this game.
Important Features
The game initially allows you to use your brain and attack with different strategies.

You have to build your defense and make it stronger to survive against enemy attacks.

To survive in a different environment, you need to balance water, air, and earth.

The app lets you take screenshots in critical moments and share them with friends.

In the game, there are 14 levels. Every level comes with unique missions.
Pros: The game doesn't require a lot of time. You have to check out the game shortly, and you can check the notifications using your apple watch.
Cons: Unfortunately, there is no online mode available. So you can compete with your friends.
19. Undead Horde‬
---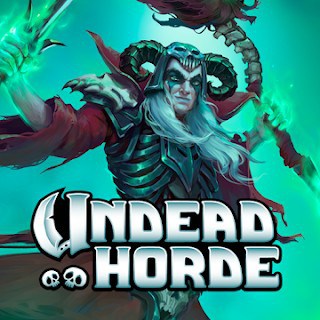 Let's meet Undead Horde‬, another newly released but well-known as the best paid iPhone game that I think you shouldn't miss either. Here, you can lead, command, fight and loot in the horde. You will become a necromancer but will have a team of the army working for you. And your army will fight for you and defeat the enemies. The main fight is against King Paladin Benefactor. The rest of the story is indeed waiting for you to get the plot. In addition, the game performs amazingly on your iPad too.
Important Features
A lot of strange creatures, including humans, as well as the giant scorpions, and many more in this game.

You can roam and conquer around in this world of fantasy.

If you can re-animate the slain enemies, they will become a part of your army.

A variation of numerous weapons, magical items, and trinkets are here, and you can use them during your fights.

When you progress to upper levels in this game, you can make a necromancer on your own.
Pros: Different merchants will trade with you, and you can sell your loot to them. Furthermore, upgrades are available from time to time for your shop.
Cons: There are some complaints about not having any cloud save feature.
20. Pyramid Solitaire Saga‬
---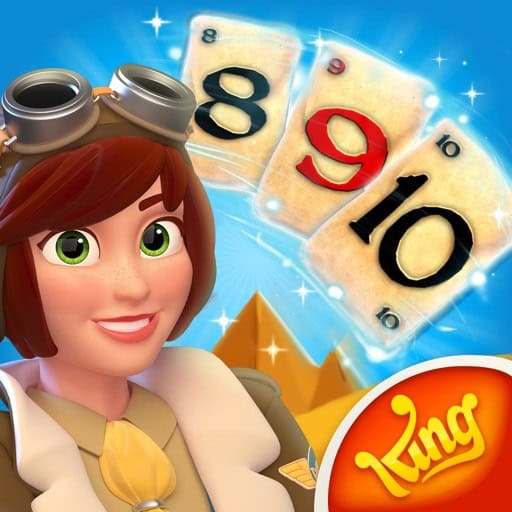 Lastly, we have Pyramid Solitaire Saga‬ on the list. It comes from the same makers of Candy Crush Saga, which we mentioned before. It is a Solitaire game full of magic. You have to find out about the clues from the cards. You must not let go of the running Scarabs. They can help you with more clues. Places like The Emerald Dream, The Hidden Tomb, and others are waiting for you to explore this best game for your iOS device.
Important Features
Two characters will give you company throughout your journey – Helena the Treasure Hunter and Kingsley, the cunning gerbil.

You will need boosters to complete the thrilling levels that are full of excitement.

When you get to the upper levels, you can discover new hidden treasures.

Here you can enjoy hundreds of challenging levels.

New magical worlds are open for you to explore, and you can transport to one another.

Your friends will compete hard with you in the leaderboards.
Pros: This game simply Synchronises between all your devices. Besides, with the internet connection, you can unlock all the features.
Cons: Some users found the plot repetitive.
Our Recommendations
---
It's pretty much difficult to pick a few games from the above list. After all, it's the list of the best games for the iPhone. So, all these games are the best in their own genres. In that case, I can recommend some genre-based games. For adventure and survival games, try Pubg. To try a game for your kid or to enjoy your leisure, try Candy Crush Saga or Sonic Dash. You can also try GTA Vice city or Shadowgun Legend if you want to try a role-playing game. Also, a solitaire lover can Pyramid Solitaire Saga‬. Additionally, manga lovers can try Naruto X Boruto Ninja Voltage.
Finally, Insights
---
Now, the decision is yours, and everything is depending on your genre choice. Hopefully, you will get the best games for your iOS device and definitely enjoy it. You can also try a few couples of games at a time as well. Remember that iPhones come with quality graphics and other functions that will provide you with the best gaming experience. So, don't miss the opportunity to enjoy a very nice gaming experience with your expensive smartphone. That's all for today, and thank you again for your time.