We often need to measure different things, and so many of us carry a measuring tape. Sometimes, we need to use a ruler but don't have one at the time. And also often, measuring the distance between two particular places often becomes a necessity, but we don't have any way to do that. Furthermore, the constructors and interior designers need to measure the room size most often. To solve all the measurement issues, you can use the best measuring apps for your Android and iOS device.
Best Measuring Apps You Can Use to Replace a Measurement Tape
---
As we have so many different assessments to measure, a measurement tool can be of different types. While some measure length, some assess the distance. Also, there are apps to measure angle and room size as well. That's why we checked through a lot of measuring applications to make list of the best apps from all the categories. So, I request you to check out the details of all these apps and pick the one you need the most.
1. RoomScan Pro – floor plan app
---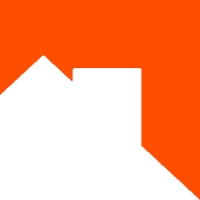 Let's check out the most popular measuring app that comes with Augmented reality scanning. Well, RoomScan Pro is packed with some excellent features, and you can use slick integration with Leica and bosch laser measures. Additionally, it will help you to get a precise measurement of your plan. Likewise, you can scan the building exterior, garden, and yards too. Also, this application allows you to export, save and print your plans in an image file.
Important Features
You will initially need to touch your phone against each wall, and it's perfect where the view is blocked.

It is quite easy to scan the floor with your device's camera in seconds.

You can simply export your files into PDF, FLYPLAN, DFX, or in 3D models and other formats.

You will get 2D->3D wizard plans and can easily turn the floor plan into a multi-story 3D model.

There is a button on the floor details screen, and it will help to change the ordering of the floor.
Pros: The application displays an outline of the floor in the plan editor. Moreover, you can send the model as an iMessage model to get the sketch for the architect.
Cons: Sometimes, The app might cause you trouble with height measuring.
2. GPS Fields Area Measure
---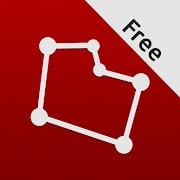 If you are looking for an app to measure distance, area, and perimeter management, then GPS Fields Area Measure fits your demand perfectly. In fact, this app is very handy for marking the pinpoints measure field, and it even lets you share the measured maps with others. In addition, POI features will assist you in marking fences or boundaries, gaze territories, or avoiding the stone.
Important Features
You can easily name, save and edit the measurement of the area.

There is a Smart Marker Mode to get you the perfect pin placement.

It has come with GPS tracking to walk or drive near your specific boundaries.

You will indeed find an 'undo' option for all actions.

The app eventually allows you to send an auto-generated link to your friends to select the area or direction.
Pros: It is also convenient to explore golf distance meters and practical for field pasture area and land measurement. Furthermore, you will get the fields displayed on google maps and help with paddock calculation too.
Cons: The app doesn't support side length features while calculating the close area.
3. Google Maps
---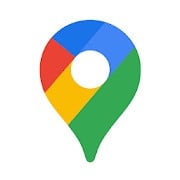 Google Maps has a unique approach to measure the length of the road than most other apps to measure distance. Besides, the app will show you the distance of two particular locations in meters, kilometers, or miles in real time. Also, it is easy to save time with automatic rerouting. In addition, the app allows you to share a shortlist of spots too. So, no other app can defeat Google Maps when it is about measuring road or walking distance.
Important Features
You will get real-time GPS navigation, which will help you explore the nearby area.

Particularly, you don't need to tap anytime to check the distance measurement. It will show the measurements automatically.

It also lets you get an update on what's trending and new activities happening around you.

This app eventually shows the time to reach the distance by car or on foot.

The app helps you follow the must-try places recommended by publishers, local visitors, or Google.

There will be an offline map to assist you in navigating and searching without internet connectivity to let you track the location of your vehicle.
Pros: This software gives you a street view and an indoor image of museums, shops, or restaurants. Likewise, Indoor maps will help you in big areas like malls, stadiums, or airports.
Cons: There is less clutter on the screen, which might cause issues in viewing the map.
4. Measure – AR
---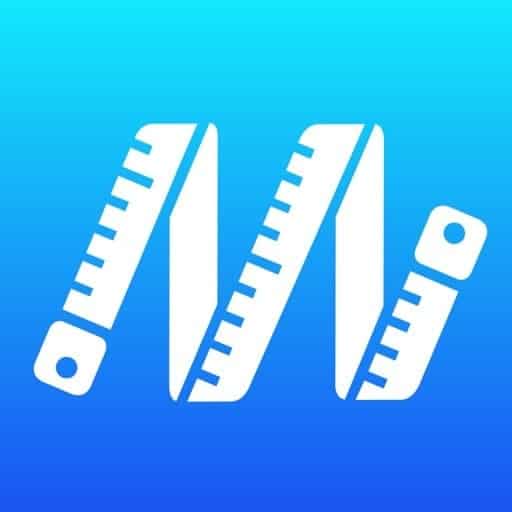 Measure by Shoichiro Takaki allows you to measure anything accurately just with the camera of your iPhone or iPad. So, you won't have to carry a ruler scale or measuring tape with you anymore. The best part of this app is that you don't need an internet connection. That means you can use it anytime, anywhere you want. Besides, there is no limitation of measuring as a physical one has. You can measure anything, whether a long building or a small table.
Important Features
It allows the device flash to turn on if you want. This feature is eventually perfect for dark areas or nighttime measuring.

You can easily save the measurements to use them later.

This app is surprisingly easy to use. Apparently, anyone with no experience with this app can also use it comfortably.

Not only for height and weight, but the app is also ideal for distance measuring.

The chain and trajectory scaling types are also available in it.

It is built with great algorithms and smart AI. These help the app give near-accurate results.
Pros: There are indeed five different measurement units that you can use for the result. Additionally, it offers several different scale colors, so the lines don't blend with the surrounding colors.
Cons: It doesn't run on iOS below 12.0.
5. Moasure – the smart tape measure
---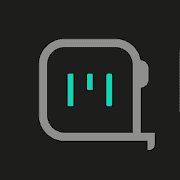 How about a measuring tool app with a modern design and handy interface? The "3D Technologies" offers Moasure- a stunning measurement app that you can use to measure wherever you want. This powerful app can quietly measure anything that is smaller than 300m (1000 ft.). Indeed this app uses the sensors of your devices and provides surprisingly accurate measurements. Moreover, it doesn't use the device camera to measure. So you don't have to worry about any privacy issues.
Important Features
This handy app provides picture-based instructions and measuring tutorials.

It indeed provides results in both metric and imperial units.

You can easily save your measurements and use them for future reference.

Moasure is an offline app. So, it is ultimately a suitable app to use in remote areas.

The measurement taken by this app is much more accurate than most other similar apps.
Pros: There are five different measuring modes in this app that can measure area, 3D Space, distance, angles, level, and more. Besides, you can print, label, and share the result through it.
Cons: This app is relatively bulky than most other best measurement apps.
Android
6. Ruler®
---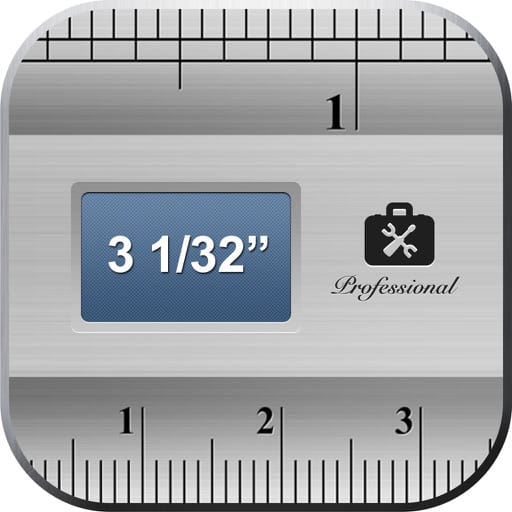 Next, it is Ruler®, a suitable iOS measuring tool. This incredible app offers both static scale, tape measurement, and camera-based measurement. Basically, it is an all-in-all app for basic measurements, and you can measure almost anything, even if you don't have a stable internet connection. Moreover, it is easier to use and get exact measurements of anything. A good reason for choosing this app over others could be its ability to run on older iPhones and iPads. Apparently, it runs on iDevices with iOS 10.3 or higher.
Important Features
The slider tape can accurately measure objects up to 25 feet.

You can indeed measure in both inches and centimeter units. Apparently, it makes the app suitable for different regions of the world.

It is able to save and share measurements that it has taken.

On its static scale, two sliders help you measure much smaller objects without any error. It eventually proves fruitful in different circumstances.

This app has wide popularity of being a complete lag-free app.
Pros: It has an elegant design which gives a more pleasant user experience. Moreover, the measurements done by this app are relatively accurate.
7. Smart Measure
---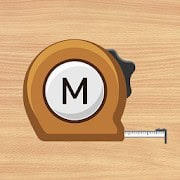 Smart Measure measuring app is a suitable recommendation if you are looking for a straightforward app for measurement. This amusing app has a simple and user-friendly camera view to measure all the things you can see with bare eyes. It is smart, accurate, and saves measurement details unlimited times. Besides, this app is one of the lightest one among best measurement apps. It will barely put pressure on your device.
Important Features
You can simply measure in both feet and meters through this handy app.

It can measure the distance of the object you are targeting (within a certain distance). Apparently, this unleashes more using scope for this app.

There are several sets of different measuring units that you can use to measure the obstacles.

You are always allowed to calibrate manually on this app.

It eventually captures screen after measure and lets you save that measurement with that image.
Pros: It runs smoothly runs on Android 4.1 or up, which is great if you own a really old Android. Besides, two tap measurement system makes everything simpler.
Cons: It sometimes struggles while measuring horizontally.
8. ImageMeter – photo measure
---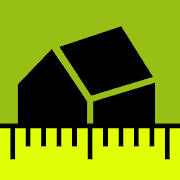 ImageMeter is a signature app that you can use for almost all professional purposes. Unlike other apps, it doesn't measure automatically. Rather it first takes a picture of the area or object and takes perspective. Then it can measure automatically inside that. You can also put the measurement by yourself. That's why it is the best assistant for construction-related plans or architectural calculations. Besides, this app is super simple to use; anyone with zero experience can understand it instantly.
Important Features
It initially has five different built-in measuring perspectives (lengths, angles, circles, and arbitrarily shaped areas). Apparently, you can draw and measure all types of construction measurements through it.

The laser distance meters can connect with Bluetooth. You will ultimately get data from the meter using it.

It indeed features adjustment settings like brightness, contrast, and saturation setting.

This powerful app features a model-scale mode that can show the actual size and scaled size for bigger structure models.

You can also import a photo from the device storage or simply take one and put measurements on them.

With two reference markings, you can measure the height of any pole.
Pros: It lets you add text notes for your measurements on the photo. In addition, you can export the photo with measurement to PDF, JPEG, PNG, or simply as a data table.
Cons: It cants measure automatically without any input.
9. Ruler App – Measure length in inches + centimeters
---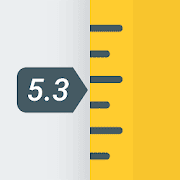 How do you prefer a physical measuring scale on your device? Ruler App by Nikola Kosev does the exact thing by mimicking a physical scale on your phone. So, no hassle and no confusion at all. Only a proper scale that you keep side by side with the object. Moreover, this app is relativity lighter, and you won't face problems regarding it. The best thing about this app is you won't have to worry about accuracy a bit. Let's see what more it will offer.
Important Features
Ruler App can show the result on both Imperial and Metric units.

It simply lets you copy measurement result directly and paste it into other areas.

This app indeed features multi-touch caliper tool functionality. It is eventually a perfect feature for measuring smaller objects.

Even if you run this app for a long time, it doesn't drain the battery much. You apparently can use this app for professional purposes.

The interface is easily understandable and handy to operate.
Pros: Its "Smart History" keeps track of recent measurements. Plus, you can calibrate the app manually if the units are inaccurate for you.
Cons: This app is not more applicable for objects longer than your device's screen length.
10. Angle Meter 360
---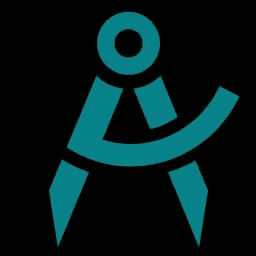 Lastly, I have another app for those people who are looking for a measuring app specifically designed for angle measuring. Angle Meter 360 can measure angles on any photo. The best thing about this app is its incredibly user-friendly UI. It is indeed a straightforward app and contains no unnecessary features that can irritate you. In addition, it has a really compact size. It also allows you to use this app, barely putting any pressure on your iPhone or iPad.
Important Features
It comes with a very minimalistic design. It eventually makes measuring much easier.

You can simply compare information from several angles simultaneously. This feature apparently makes this app much more practical.

Scaling and moving the object in the picture is also possible through this app.

This app has a fine build-it drawing board, and it eventually helps you present measurements to others.

This unique app lets you save the measurements to your device.

It works offline and is usable under any circumstances.
Pros: You can measure angles by both importing photos or simply snapping one. Besides, you also can change the color of the measurement guidelines to detect angles effortlessly.
Cons: It can't measure length or width, or height.
FAQ
---
Q: What is the best free measurement app for Android?
A: Ruler, Google Maps, and Smart Measure are Android's best free measurement apps. Basically, measuring apps are of different types, and these three apps perform for three different purposes. Ruler is the best app for measuring small lengths as a geometric ruler. Google Maps can be the best app to measure the distance between two particular places. And you can use smart measurements if different measuring functions.
Q: Which ruler app is best?
A: Ruler by Tue Nguyen Ming is the best ruler app for iPhone, whereas Ruler by By Nikola Kosev is the best for Android. There are tons of ruler apps for both Android and iPhone. But among them, these two apps provide the most accurate answers. Also, they come for free, and you can use them without an internet connection. So, you can measure anything with these apps anytime, anywhere.
Q: What is the most accurate measurement app for iPhone?
A: Measure by Google LLC and RoomScan Pro is the most accurate measurement apps for iPhone, and Android users can also use these apps as well. However, both apps are free to use, and for general measurements, you better go for Google's Measure. RoomScan Pro is the best solution for constructions, interior designers, and builders.
If you want to measure the distance between two places, you should try Google Maps or GPS Field Area Measure. Because of variations in features, measuring apps can be different types. So, you have to check the details to install the exact app you are looking for.
Q: What app can I use to measure the distance accurately?
A: To accurately measure the distance between two places, you can use GPS Field Area Measure or Google Maps. You can use both of these apps for free, and they share similar features in many aspects. Google Maps is the most versatile universe mapping app, and it shows the distance with different measurements. You can check the walking distance time as well. So, it is the most recommended app to measure distance.
Q: Can I use an app to measure a room's size?
A: Yes, you can use an app to measure room size, and RoomScan Pro is the best option for that, and it is available for both iPhone and Android users.
Finally, Insights
---
You can now replace your measuring tap with any of these best measuring apps for sure. But once again, I need to remind you that measuring apps are of different types, so you need to be careful in choosing the most appropriate apps for your need. There are apps to measure distance, length, room size, angles, and so on. That's why you should check out the features again and ensure the appropriate one. Still, if you have anything to ask, please go ahead in the comment box. Thank you for your time.