Those times when the internet was not available and even most of the modern entertaining technologies were not near our hands; Radio was the only hope for News and entertainment. Technology comes ahead, and we get lots of new entertaining items. But still, the old and nostalgic feeling for radio is still staying alive in our hearts. And the good news is here for those of you who eagerly wish to enjoy the radio shows. You can now listen to FM radio on Android. All you need a smartphone and a data connection. Let's meet the 20 best radio apps for your Android device to get those golden old days back and also to stay tuned with music and other radio programs.
Best Radio Apps for Android Users
---
Android PlayStore includes lots of radio apps, but most of them are not qualified enough to have your time. Also, some apps are supported explicitly in only one country. So, you need to find the appropriate radio app if you wish to use one.
We choose 20 apps checking their functions, sounds, availability, capacity, languages, and other stuff. And we try to share some details here to find out the app that may be the most appropriate one for you. So, have a glance over the little info that won't take more than a few minutes.
1. Radio FM
---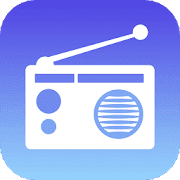 Radio FM is the first app I would like to introduce to you why I have kept it on the first of the list matters a lot. Well, it's really tough to find what it lacks as the best radio app for Android. FM, AM, Music Show, Live News, Weather, and sports update, and finally, what you need the most, podcasts, all are available with a huge collection here.
If you don't have a better way to spend your free time, install this app, and forget to get bored. It will show you thousands of ways to make yourself entertained, educative, and acknowledged.
Important Features
The sleep timer will turn it off automatically when you sleep.

The design is simple but elegant, and the user interface also.

A folder to list down your favorite stations to get them instantly.

A full radio player will show the title and other details of the show.

It shows a history of recently played programs and lets you share it with others.

Record and download numerous shows to enjoy later, even when you are offline.
2. Radio Garden
---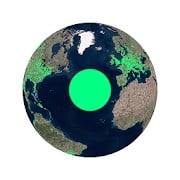 Checkout Radio Garden, a complete hub of numerous radio stations from around the globe. It's better than your built-in radio app that came with your phone. In many Android devices, the radio function is lacking, and this app will mend that lag. It works perfectly, and users can tune into local radio stations by selecting locations from the globe. The app UI is modern, and anyone can easily access it. After using it, you will not miss out on your favorite radio shows anymore.
Important Features
You can listen to more than twenty-five thousand live radio stations worldwide.

This app offers smart saving options to save your favorite radio channels.

It works on your background and keeps on running even if your device remains in sleep mode.

You can listen to the latest news and hit songs for free while doing your other tasks on your Android phones or tablets.

It integrates audio enhancements and volume control tabs along with its high-quality audio output.
3. Radio FM!
---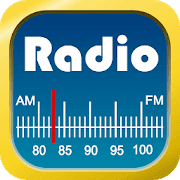 You won't need any hardware support to run Radio FM! On your Android devices. Yes, it works on an internet connection, whether mobile data or WiFi networks, and features most of the popular radio stations around the world. It is completely free to use and works on almost all Android devices. This app utilizes materialistic design and offers a widely accessible UI. You will be able to listen to the news, weather forecasts, the latest podcasts, and new songs on different live radio channels from this simple radio app.
Important Features
This app offers more than thousands of radio stations in one place.

It includes a simple and powerful search engine that offers quick and easy navigation.

This app consumes relatively low system resources and can listen to when using other applications at the same time.

You will be able to tune in to different kinds of music stations and news portals in one place.

It allows you to save your go-to radio stations in the favorite listing.

It's the best place where you can hear all genres of music for free.
4. Simple Radio – Free Live AM FM Radio & Music App
---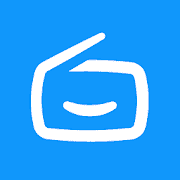 50 thousand radio stations are ready to make your time great, and you have to use a simple radio app for that. And it is Simple Radio that comes with a clear user interface and simple design. Music, live sports, news, weather updates, all you get in one place as usual. If you like a global radio station, it won't take your time to find that for you. You can listen to your favorite FM and AM programs with this app 24 hours a day. No commercials will appear to bother you, and you can just use them for free.
Important Features
One tap is okay to find your favorite list.

Set sleep time to turn it off automatically when you sleep.

No buffering or interruption will appear unless your internet connection is all right.

Get access to most of the popular news broadcasters like TED, CNN, NPR, and others.

You can search for radio stations by genres, countries, and cities.
5. myTuner Radio and Podcasts
---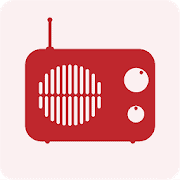 MyTuner Radio is one of the best radio apps for Android you shouldn't miss. Tons of exciting features are implied to form this app. A very simple interface is there that lets you use it properly. It doesn't matter which country you are living in right now. You can enjoy this app from anywhere in this world if you manage to have an Internet connection. It won't ask you to pay and disturb you with irritating advertisements. Seems interesting, right? Here are some more good sides it includes.
Important Features
1 million podcasts with 50 thousand radio stations are there.

Choose genres like music, comedy, talk show, politics, sports, weather, etc., and find your favorite shows.

Set a radio alarm to get notified when the show you like will be aired.

Download the mp3 version of songs and episodes to enjoy later.

Available in over 200 countries of the world.

Share programs through different social media
6. radio.net – radio and podcast app
---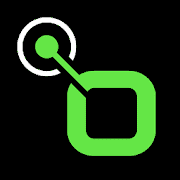 Find all the radio stations and podcasts in one place. Use Radio.net, another popular radio app for Android users. Though this app is most famous in Germany, people of the countries around the world are also allowed to use it to enjoy international podcast and radio programs. The stations and programs are Categorized based on their genre and types.
So, it will be very easy for you to find exactly what you are looking for. So, don't let your leisure spend doing anything without fun, and start learning to enjoy every second of your days.
Important Features
List the radio stations you have played recently.

Pin the programs and channels to find them without any effort.

Download the mp3 version of the programs and enjoy it without a network or data.

Very optimized search option to find a station or song instantly.

Radio alarm, sleep timer, and night mode are available here.

Millions of podcasts are available here, and new ones are updated regularly.
7. Podcast Player
---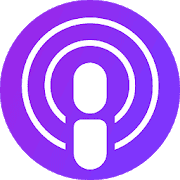 People know Podcast Player as one of the best radio apps for Android because of its huge coverage area on the FM world. Music shows, comedy, news, discussion, and other programs all are available here, and you can find them just filtering it here. You will find thousands of radio stations and enjoy them to make your free time effective. Whether you want to get entertained or acknowledged, this radio app will help you with different educational, comedy, and other shows 24 hours a day. Do you want more to get excited? Well, there is a lot for you.
Important Features
Very simple user interface with limited bandwidth and space.

It offers podcasts from over 70 countries of the world.

You can download mp3 of the shows and enjoy them without an internet connection.

The URL link of the podcasts is sharable.

Customizable playlists and favorite options are available.

Beautiful themes with dark and night modes are there too.
8. Jango Radio
---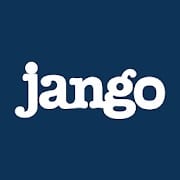 Let's check Jango Radio, which I recommend as a supportive, personalized radio app for your Android device. I said it's a personalized app, and so you can customize it and personalize the shows and programs that you like the most. Make a favorite list full of the music shows that you don't want to miss.
You can also search radio channels from thousands, and if you are sure about the name, it won't take a minute to find it for you. Well, more advantages are also there, and let's check them out here.
Important Features
No commercial and no purchase requirement is there.

You can save stations to find them later instantly.

Lock your screen and control the audio and channels using the lock screen widgets.

Share your favorite stations with your friends and enjoy them together.

You can create custom-made radio stations, music, and artists.
9. TuneIn Radio: Live Sports, News, Music & Podcasts
---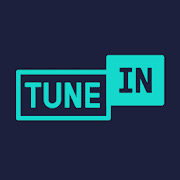 Enjoy free music, news, weather, and sports updates with TuneIn Radio. This supportive radio app comes with almost all the radio stations available in your place and possible radio functions in it. You can enjoy unlimited live music shows, sports news, and podcasts with this app.
If you wish to enjoy some of these shows later, just record them and save them to this app. Also, pin off the stations you love to hear often and get them instantly. Still not impressed? Well, it has a lot more to catch your breath.
Important Features
24 hours breaking news broadcast.

Save your favorite podcasts and enjoy them later.

Use a sleep timer and radio alarm to get alerts for the programs you don't wish to miss.

You can filter music shows based on the artists and genres.

This news app has access over the different News broadcasting channels like TED News, CNN, BBC News.

More than 10 thousands radio stations are available here.
10. Podcast Player & Podcast App – Castbox
---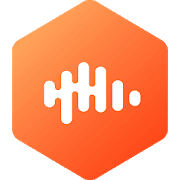 The name Podcast Player says that it's a podcast app, right? That's why you may think about why to keep it in the list of Radio apps. Well, whatever the name says, this one is a truly genius combination of podcasts and radio. And I recommend it for you, especially if you wish to enjoy the service of both radio and podcasts with one app.
This app broadcast lives podcast shows while implying access to thousands of radio stations. Just find out your beloved shows and programs using an active search box. And enjoy numerous shows on music, discussion, politics, weather, news, etc.
Important Features
Record and download podcasts and FM radio show to enjoy while you are offline.

Find thousands of audiobooks and video tracks are available here.

'Sleep with me' is a special approach to this app to help you sleep peacefully with meditation and an ASMR relaxing guide.

Genre-based podcast and radio programs finding function is here too.

Enjoy access to popular news stations like CNN, Fox News, BBC, etc.
11. DI.FM: Electronic Music Radio
---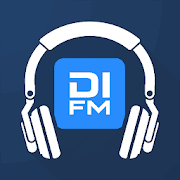 You can also try DI.FM, a complete human-curated radio app with an enriched electronic music platform. This app is specially designed to satisfy your cravings for music. IT doesn't matter where you are how bad the network is; you can, of course, rock your boring time with this android radio app. You can enjoy DJ's live performance, audio streaming, and many other FM programs here. Sharing music with your friends is easy, and Android Auto support will make your efforts easier.
Important Features
Over 90 popular music stations are available here.

Enjoy music 24/7, and share your favorite one with your friends.

You can explore the channels for live broadcasts and DJ shows anytime.

Streaming over 65 new playlists is all right.

Filteration is available to find out your favorite genre anytime.
12. World Radio FM – All radio stations – Online Radio
---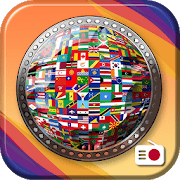 To get access to all internet radio stations without any subscription charge, I recommend trying World Radio FM. It is another popular free radio app for Android users. The best part of this radio app is the customer service that always works hard to make it workable for you. For a rocking music experience, you can use this app. There are lots of music stations that play music from different genres and times. So, don't get bored with your leisure and stay tuned.
Important Features
Hundreds of music stations are available to explore.

You can also enjoy different programs of news, discussions, talk show, and others.

It is easy to filter the genres of songs and programs.

The sound quality is quite smooth and cleaner here.

The settings are easy, and you can use the night mode here.
13. Replaio: Radio FM Online & Internet Radio
---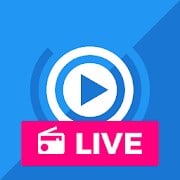 It doesn't matter where you live right now; you can enjoy the radio stations available in your country with this app. It is Replaio. For me, it is the most fantastic radio app, and I know you will agree with me once you learn its features. However, there are hundreds of radio stations you will find to listen to and enjoy. If you prefer music, it's okay. Radio stations are available where music is the main theme, and different genres are presented too.
Important Features
Enjoy over 30000 radio stations from countries around the world.

You can use it in your car using a Bluetooth connection and a loud sound.

The radio alarm clock is available that will alert you of your favorite showtime.

You can set a sleeping time, and it will be turned off automatically.

20 different color themes and 4 types of dark modes are also there.

It will make a list of your favorite songs and recently enjoyed ones.
14. Radio Player, MP3-Recorder by Audials
---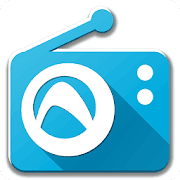 Why don't you check Radio Player if you like to get access to millions of radio stations with only one app? Well, this app comes with 36,000 U.S. stations, and it is easy to filter to get your favorite program within a few seconds. Even thousands of audio and video podcasts are also available in this app, and you can enjoy them for free. Seems interesting, right? I think you shouldn't miss this app, and I recommend looking over the features to learn more.
Important Features
You can find music shows with over 120 genres.

It is very easy to record the full program with this app and listen to them later.

Chromecast and equalizers are available here.

You can use a sleep timer and a radio clock too.

100,000 radio stations and 260,000 podcasts are easy to find here.

No advertisement will appear to disturb you, and there is no in-app purchases or hidden charge.
15. Online Radio Box – free player
---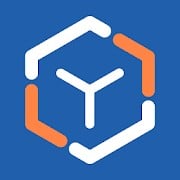 Online Radio Box comes with lots of solutions to rock your leisure time. This free radio application will let you enjoy music and other online radio programs 24\7. You don't need to get registered; provide your credit card details or any other personal information to access this app. Just install it and start listening to your favorite channels. That's why I think it is the easiest app to get access to. Want to know more about it? Here are the features.
Important Features
Make your playlist with favorite shows and find them quickly.

The Web-version of this app is easy to synchronize.

Sleep timer, radio alarm, and night modes are available.

You can control the background and minimize the window.

65,000 radio stations with an easy filtering option and search box are there too.
16. Radio Online
---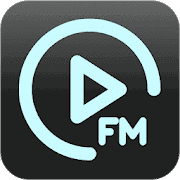 Radio Online is the simplest of all the apps I have ever seen. The functions of these apps are easy to understand. You don't need to go through many formalities like sign up, registration, etc., and you can just start listening as soon as you install it. Thousands of radio stations are available here, and you can find your favorite one with the help of an active search engine. The sound quality is quite satisfying, and you can use Bluetooth with this app. Want more? Well, it has a lot to impress you.
Important Features
Level up your favorite music stations and keep them in the favorite list.

Record the music and other shows to enjoy them later.

Set it up with your car's operating system and enjoy it while driving.

Use night mode to protect your eyes.

No advertisement will bother you while listening to your favorite shows.
17. Radiogram – Free Radio App
---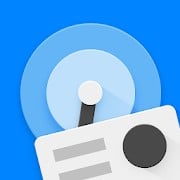 The next suggestion for you is a Radiogram. It is a very supportive radio app you can use on your Android device for free. Using this application is easy, and finding your favorite radio station takes only a few seconds here. You can use the search box in this case. Just remember the name of your favorite station and place it there to find it.
This app isn't designed for a single country. You can use it from any country you are currently living in. Don't think of giving it a try on it? Then check the advantages you will have with it here.
Important Features
Get access to all the radio stations in your country.

A beautifully designed app with a very simple user interface.

Chromecast support will let you adjust it to your TV or other devices.

Use the Bluetooth system to enjoy your favorite programs while driving.

Very quick connecting ability and smooth sound provider.
18. Free Oldies Radio
---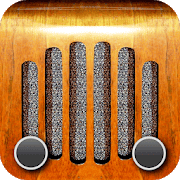 Still in the nostalgia of the old radio system? Don't you have to worry as here I am going to introduce you to an Android radio app with all old and manual radio features? Well, it is Free Oldies Radio. The name makes you sure that it's a free app with the nostalgic idea of an old radio.
However, it may look like the old one, but it is equipped with all modern features. You can find thousands of radio stations here and filter those stations to find your favorite one. Seems interesting, right? Here are more details that'll show you how cool this app is.
Important Features
Diversion of the channel selection is allowed here.

You can use a radio alarm, sleep timer, and favorite stations list.

It includes a log of customizable functions like sound, themes, etc.

You can record songs or programs to enjoy later.

You can filter stations and programs based on genres like discussion, news, music shows, weather, etc.
19. JAZZ MUSIC RADIO
---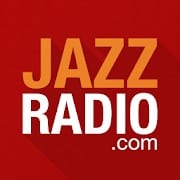 If your interest is only on music while finding the best radio app for Android, then try Jazz Music Radio. Well, see the name, it's a music radio app, and so, you'll definitely find hundreds of music stations here. Using this app is easy and free. No hidden charges and advertisements will bother you while enjoying your beloved music show.
No time limit and no resignation are required here. You are allowed to enjoy this music app 24 hours a day. Also, you can make your own music station library so that you can find them instantly.
Important Features
Juzz includes 35 of its own music shows, and you'll definitely enjoy them.

You can use lock screen Widgets to control several facts keeping your screen locked.

You can share your favorite shows and tracks through different social media.

Like and dislike buttons for the tracks are there too.

You can save shows and programs to enjoy later.
20. BBC iPlayer Radio
---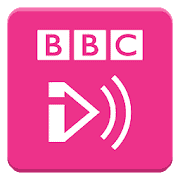 Here we come to the edge of today's radio app familiarization. Well, I would like to end up with a very popular radio app for your Android device. You must be familiar with BBC iPlayer Radio. This app is especially famous as it broadcasts all the BBC updates instantly. You don't have to find the website and other media to know the latest news from the BBC now. Just keep this app right on your device. Besides BBC news, you can get access to other radio stations available in your place. Let's see what else this app contains.
Important Features
You can download podcasts and enjoy them while offline.

Quickly discover audio and video clips in different categories and enjoy them.

Listen to what the BBC says directly from the World Sevice of the US.

You can see daily schedules and premium updates of different programs.

Night mode and built-in time reminders will be there for you.

Record your favorite programs and enjoy them again and again.
Download
Final Verdict
---
Did you select the app you are going to try? You shouldn't get confused here because all these 20 apps are more or less known as the best radio apps for Android, and users of these apps are quite satisfied. The other functions they include are enough to rock your time with them.
Still, if you ask me about my choices, I'll say Radio Garden, Radio FM, or DI.FM. These 3 apps probably include something more than that of others. But as a nostalgic person, I cannot avoid Free Oldies Radio. It seems like it's a little bit difficult to narrow down the list as all of them are quite competitive.
Don't forget to share your radio experience with these apps. So, get excited and start tuning in the world of FM experience. Thank you for staying with us until now.