When the high-end games become monotonous, people wish to look for a different genre of games that will suffice their satisfaction. These games are not meant to be made for entertainment. Instead, they help you acquire extra knowledge or broaden your understanding of various subjects, such as sports, medicines, language, entertainment-media, and regular quizzes. These types of games are usually termed quiz games or trivia games. Over the years, quiz games for Android have become fabled for most users regardless of age or gender since most people have a greater interest in learning.
Quiz Games & Apps for Android
---
Modern days' quizzes are more of Q&A sessions, learning a particular language, for example, English and its grammar, riddles, general knowledge, guessing the artists' names from the background music, and many more. Therefore, I am going to review the 20 best quiz games and apps for Android.
1. 94% – Quiz, Trivia & Logic
---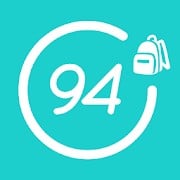 This game has garnered the attention of the users for being the best quiz games for Android. Unlike any ordinary quiz games, this game, as the title suggests, will give you a question and expects you to come up with the right answers. For each right answer, you will score, and the total score based on the number of possible right answers will sum up to 94%.
The questions will cover various topics, such as botany, geography, the human body, history, and many more. To help you navigate towards the right answer, you will be given an option called "Joker." The joker option will generate clues for you, and you can use it only once at the beginning of the game since you will have to unlock it as you proceed through the game.
Important Features
Inside the "Joker" option, you will see options, for example, 'Display later' to show you the last letter of the word, 'Reveal the word' to unveil the whole word, and 'Remove letters' to end up with the possible letters.
The question pattern will be as follows, for example, what will eat at the cinema? You have to guess the real-based scenario for the right answer, and they are easy to guess.
The developers frequently update the games and input more interesting questions to get you out of boredom.
This game is free to download but to access more options, microtransaction is possible.
2. HQ Trivia
---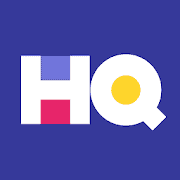 This Android game has been the center of attraction since its release in 2018. Very few quiz games for Android offer real money, as HQ Trivia does. It provides you with real money once you participate in their regular and weekly contests. This game is conducted in two different times in weekdays, which are at 3 p.m. and 9 p.m. ET, whereas, once in weekends, which is at 9 p.m. ET.
You will be asked 10 questions, and for each, you will get only 10 seconds, which fly by very quickly. On top of that, you can customize the answers or obtain the hints but guess the answers. If you fail to answer one question, then you will be eliminated from the round. However, if you can survive until last, then all the eligible participants can divide the money.
Important Features
This game is straightforward for its intuitive rules and easy to play as long as the time is maintained.
The prize money in the virtual world turns out real once you win the game.
The prize money can be divided if the winner is more than one, and all will receive an equal share of the money.
Many renowned celebrities like the Rock, Robert De Niro, Gordon Ramsay took part in handing over millions of dollars in prizes to its claimants.
3. Quiz: Logo Game
---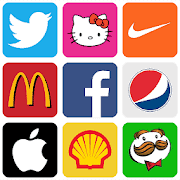 This game will introduce you to a long list of brands you either know or learn to know while solving the logos. This quiz game for Android is free to install but contains more than 2000 globally recognized brands. Some of the prominent brands are but not limited to are Mercedes, Volkswagen, McDonald's, Amazon, Apple, Audi, and many more.
Google Play will allow you to access achievements and leaderboards to check your current position. You can choose to use hint options for a certain amount of time, such as selected letters for revealing certain letters of a word, full solve to fully disclose the word, and remove extra letters to get rid of excess letters, etc. Each of these options will take the points, but you can increase them by watching ads.
Important Features
You get to solve the logos of over 2625 famous brands in the world, including brands of cars, restaurants, electronics companies, fashion brands, social media, and many more.
These best quiz games for Android mainly focused on American brands, as well as some Canadian brands.
It offers more than 500 quizzes along with 86 distinctive levels, which get easy to difficult as you continue to play it.
You can challenge your friends or other players all around the world in any of the two unique leaderboards.
4. Who Wants to Be a Millionaire? Trivia & Quiz Game
---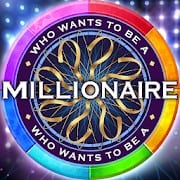 Officially known as Millionaire trivia and Jeopardy World in a mobile platform, this famous British TV show can be telecasted in the virtual world in front of your mobile screen with even more exciting opportunities and challenges. You have to answer 15 general questions on any random topic to beat your opponents to take over 1 million dollars finally. What mainly interests me is its more comprehensive options to ease your challenges.
You will get 30 seconds for each question, and you have options, such as ask the audiences to get the highest percentage next to the right answer, 50-50 to eliminate two false answers, and the flip option to change the question altogether. As you go along the game, you will discover many more features, including expert opinion, which you can use to give the right answer.
Important Features 
You will be able to collect one free mystery box every 4 hours, which will get you two rare cards.
You can play this game in offline mode, so no fear of losing the competition while there is no connection.
Conquer through each competition and lead the opponents while unlocking major cities and traveling them.
Score high enough to place your ranking in the leaderboard and manage to unlock unlimited experts through the game.
5. PopcornTrivia
---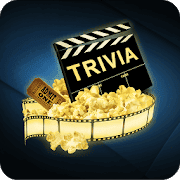 Most of the quiz games for Android are about general knowledge-based quizzes, but PopcornTrivia is an exceptional example among the best Android trivia games. This game is a ride for the moviegoers since this game particularly emphasizes all kinds of cinemas and TV shows. You will be asked to spin the wheel to select the film randomly, and the game will prepare questions on that movie and a scene.
These scenes are the real scenes picked from the film, and you will have to choose the right answer out of four potential answers. Most of the latest and retro films have been listed in this game, and many more are being added every week by the developers. Hence, it is worth watching a movie before participating in this quiz to answer about that film.
Important Features
Battle with a strong cinephile in the multiplayer mode or test your in-depth knowledge on a list of cinemas in the single-player mode.
Varieties of genres available to choose your perfect movie from, and answer the questions on that movie.
Amazing storytelling of the game will help you recall the scenes you might have forgotten. A chunk of the story appears underneath an image and refreshes your memory.
You have the poll option to generate the highest vote next to the right answer, 50-50 to eliminate the faulty answers, or click "REDO" to answer the question again when you give a wrong answer.
The Freemium option allows you to buy more popcorn using which, you can purchase a ton of questions on various films or TV shows.
6. Quizoid – General Knowledge offline Trivia Quiz
---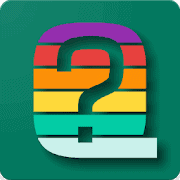 Personally, this is one of the best quiz apps for me, and so is for other users. You will be dazzled to see its huge collection of over 7000 trivia questions from 10 fields of knowledge. These fields include nature, geography, arts & entertainment, food & beverage, general knowledge, technology, science, sports, history, and oddities. You can add 3000 more questions if you switch to a pro version, which will cost you a couple of bucks.
I love its three-game modes, which comprise of classic, 20 questions, and arcade. The classic mode denotes a situation you have to answer as long as you don't get one wrong answer, which will otherwise eliminate you. Secondly, 20 questions mode has no restrictions, and you can continue to play even if you make wrong answers. An arcade mode will put you in a time-challenge to complete your quiz.
Important Features
You can access 7000 questions offline easily from any of the three modes and earn your credits.
"Joker" option allows you to take advantage of 50-50, exchange option to completely change the questions with your preferred interest of fields to select from, two attempts option to answer twice for the same question.
Tips joker gets activated once you reach the most difficult levels.
You can change the location option to get questions based on the geographical location you live in. You can change this setting from the "localization" option.
Regular statistics help you to check what your current performance is and the percentage of correctly answered questions.
7. Trivia Crack 2
---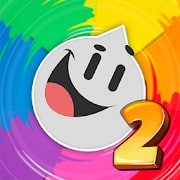 Trivia Crack 2, like its predecessor named Trivia Crack, bears a similar success by bringing the most challenging platform of questions for you. The questions are selected from six different categories, such as art, science, history, entertainment, sports, and geography, and the time for each question is framed. Like many quiz games for Android, Trivia Crack 2 has three modes of gameplay: classic mode, tower duel, and daily challenge.
The tower mode is an exciting mode in which the player gets 7 chances against the opponents to answer the questions. For each chance, you can select your desired category and answer it. Yet, you get the chosen category if you manage to answer the most compared with your opponents. The higher the categories you acquire, the greater the chances you win. As you go through the game, the questions get harder.
Important Features
Get a chance to win the adorable characters by winning through 240 levels. Each level brings out the gold bars, which you can use to purchase power-ups. Thus, it increases the chances of winning the game.
You can form a team of your own and add the best possible experts who can help you win the challenges.
Tons of questions can be answered using 20 different languages.
You can use your piggy bank to store your achieved crowns so that you can exchange them for prizes at any time.
Submit your own set of questions and test them with your family and friends.
You can use the spin to earn rewards.
You can use the spin once for free for the first time, followed by you have to pay for the second spin shortly after the first spin.
8. QuizUp
---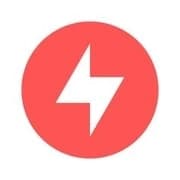 QuizUp has ranked top amongst a few of the newly released quiz games for Android. One of the most distinctive characteristics of this game is that it has encircled tons of topics, for instance, general knowledge, cars, Harry Potter movies, Disney movies, science, and many more. You can play either PvP or multiplayer to win the rewards. The graphics of this game is outstanding, and the background music is nicely synchronized.
Most of the brand-new features, as well as new events, are inaugurated during the holidays or upon the release of a new movie. Unlike most of the best quiz apps for Android, QuizUp enables users of any part of the world to connect with this game, regardless of ethnicity. However, this game has been paned for focusing too much on USA-based activities.
Important Features
This game offers both single-player and multiplayer options.
You can think of a new topic, make a quiz on it, and then submit it to connect with millions of users.
You will be playing with an opponent randomly chosen by the app. Therefore, it increases the chance of meeting new people daily.
This app generates a plethora of questions from a wide range of topics.
Access your leaderboard and check your status whether or not you nailed the chart.
Download
9. Trivia 360
---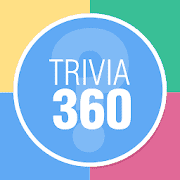 Trivia 360 has recently joined as one of the new quiz games for Android. The graphical user interface will tell you what a premium quality app it is, apart from the friendly nature of this quiz game. The graphics of this game will immerse you into its visual pathway so extensively that you will almost forget to pay attention to playing the quiz. In this game, you can choose your preferred avatar.
The caricature looks of some of these avatars are ludicrously funny that will lure the youngsters into taking part in this quiz. The worst scenario for most of the best Android trivia games these days is the lack of connectivity and complex exaggeration of the game. On the contrary, Trivia 360 makes each question comprehensible and concise for its users in terms of length and number of options.
Important Features
The user-friendly interface will keep you engaged throughout the game, no matter how long you play it.
You can use your creativity to make the questions for the users by choosing the category, setting the difficulty level, setting the region it will appear, and putting the right and wrong answers.
You will get quizzes from four different unique categories, such as classic 4-answers questions, true/false, flag quiz, and landmark riddles.
Landmark questions are mostly based in the US. Therefore, it will stir the knowledge of geography in the US-based players.
The time limit for each question can vary from 60 seconds to 90 or 120 seconds.
You can either play as a guest or log in from your social sites, for example, Facebook. You can log in from Google as well.
10. Free Trivia Game. Questions & Answer. QuizzLand
---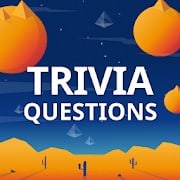 Although this game resembles some of the features of QuizUp games, the depth of general knowledge and an extensive elaboration of the broader topics make this game yet enjoyable. For each question, you will get four options, and you can get to see the whole narration of the history behind the right answer. All the questions appear with a picture relevant to them.
Below each question, you will see a list of comments which enable you to reply, like, or dislike. Besides, this game offers a list of mini-games within this app, categorized into three sections, such as memory, logic, and attention. This game is free to install, but you can purchase in-app items such as lives, hints, and other useful options.
Important Features
You will be provided with hints, such as a double chance to answer the question twice in the case of a mistake for the first time, 50-50, voting, and skip questions to get a new question.
Can buy lives, hints, or other useful options using coins as an in-app currency like any other quiz game for Android. You can earn extra coins by watching videos or ads.
You can play those mini-games to earn extra coins and points.
The "Flip Tile" will unveil any unopened questions. Moreover, "Open Map" will disclose all the tiles in the maze, whereas the "Show Exit" will help you find the exit from the maze.
You will earn points every time you give a correct answer. However, you will lose one of your lives located in the top left corner of the display when you give a wrong answer instead of earning a point.
11. SongPop 2 – Guess The Song
---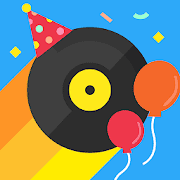 As the name suggests, this game is all about testing your depth-in-knowledge about the music industry. The concept of SongPop 2 involves guessing the name of the song or the artist after listening to a short audio clip of the song played by the app. Therefore, it is worth brainstorming your understanding of the music industry; otherwise, it will fall heavy for you, and you will instead remove the app.
You can also pay for the premium version of this game, and that will ensure a better quality of sound, more track-lists, and an ad-free version. You can either choose to play PvP or multiplayer mode to challenge online song-lovers across the world. However, unlike most of the recent quiz games for Android, the biggest drawback of this game is its way of receiving the incentives from the ads to promote it too often.
Important Features
Collection of over 100,000 real music clips from renowned artists like Taylor Swift, One Direction, Bon Jovi, Katy Perry, Brad Paisley, and many more.
You can test your knowledge, as well as other players' understanding of the music industry from a variety of music genres, such as Classic Rock, Country music, Rap, R&B, Hip-Hop, Pop, Indie, Latin Hits, and many more.
Both pro and basic versions of the game update music lists every week.
The most amusing part, PARTY MODE allows you to compete against hundreds of users online in the multiplayer tournament.
MEET MELODY MODE will help you master your knowledge of the musical tracks before you step into a real challenge.
12. Psych! Outwit Your Friends
---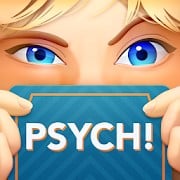 Quiz apps for Android mainly generate questions inputted by the game developer at the time of its making or on an updated basis. Unlike those games, Psych generates questions from the users. The most notable feature of Psych is the appearance of Ellen DeGeneres as one of the successful creative performers behind this game. However, the only let-down of this game does not have a single-player mode but a multiplayer mode.
The concept of this game is to baffle you with lots of fake answers along with the right answer. You, as well as the players, can generate the questions and mismatch the right and wrong answers together. If you can pick the right answer, then you will score two points, otherwise one point if it turns out wrong. However, you will also score if you can hoodwink the opponents.
Important Features
This game requires fewer data on your mobile internet connection. Therefore, you can play this game in a multiplayer mode spontaneously without going for Wi-Fi.
You can pay to get rid of ads that suddenly show up amid the quiz.
Whether you or your friends make the questions, this game will cover almost a variety of topics, such as animals, movies, laws, and many more.
The free version will grant you access to its three decks. However, purchasing the app will get you additional decks full of riddles and questions.
The pattern of questions gets tougher as you begin to play in full swing.
13. Boggle With Friends: Word Game
---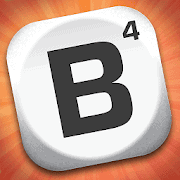 Boggle with friends is one of the few quiz games for Android that is new to its concept and innovative to engage seamlessly with players of any age.  In this game, you have to use your finger to swipe the words on a board to generate meaningful words. Therefore, you can choose the "Friends" option to play with your family or friends or "Smart Match" to play with someone new. However, I will recommend you start with "Solo Play" to throw a challenge to your coach, who, in this case, is your app.
However, I will recommend you start with "Solo Play" to play with your coach. This game will provide you with options, such as freeze to give you about 30 seconds extra time, inspire boost option to showcase the words that could have been generated using arrows, vision option to give you 3 words as hints to search them from the box, and a spin option to completely flip the box.
Important Features
You can challenge your friends or family members, even if they use a different OS, for example, IOS or Android.
Mystery daily prize will offer you a daily bonus, including red cards, freeze, inspiration, and vision options.
Offline mode is an extra advantage for the users who regularly commute by public vehicles and have no access to the internet outside.
The language restriction bounds no more in this game. Like any best quiz apps for Android, Boggle with friends is available in 9 major languages.
You can also use the mega freeze and mega inspire offers during the game. The mega freeze option freezes the game for one minute to let you think about the possible answers.
A pause option will help you relax while playing the game. It ensures that your board disappears while in the paused mode to remain fair to each participant.
14. Emoji Quiz. Combine & Guess the Emoji!
---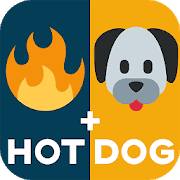 This game is complete of a different kind than most of the conventional quiz apps for Android. You will be presented with a picture of two emojis next to each other, and you have to guess which of the given words below the image represents the emojis. You have to solve 10 emojis to unlock the daily puzzles. The beginner has 6 different beginner levels to play with.
A hand-shaped cursor will navigate you to what to do at the beginning of the game. The sublime graphics of this app will make your day, and the images are perfectly captured, yet they are animated too. The number of boxes below each of the two pictures and the available words will hint you what could be put next. To help you guess the difficult emojis easily, the hint option can be used.
Important Features
This game is not confined to any time limitation. So, do practice as much as you can as there is nothing to lose.
Win over 1200 puzzles divided into 45 levels and master the challenge of solving them from a beginner level to a difficult level.
You can access your leaderboard to check the statistics of your progress, as well as your current ranking.
Take advantage of the hints provided to you. You can also buy those hints using a freemium option.
15. General Knowledge Quiz: World GK Quiz App
---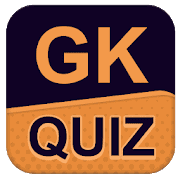 Everyone aspires to do well in the exams as well as interviews. Therefore, there are lots of quiz games for Android to prepare you for those exams. However, if you are looking for an authentic platform for GK-based questions, then you are in the right place. GK quiz app will present you with a ton of topics, such as Music, Agriculture, Electronics, Physics, Computer Knowledge, and many more. This game doesn't put you in a time limitation.
This game doesn't put you in a time limitation. The graphical illustration is conspicuous to look at, and the answers tend to be concise with an option of the adjustable font. This app consists of all the necessary topics that you need to score better in your examinations. You can take a daily test using online mode only once a day or take a practice test using 50-50 options offline at any time.
Important Features
From the "settings," you can set your daily test 1 and daily test 2 schedule, the number of questions, and the arrangement of the font.
Ads can be permanently removed if you purchase the ad-free service.
While answering the questions, you can choose the pen sign to note down any additional information.
After completing a successful test, this app will generate a statistical graph that will represent your overall performance.
The "Lessons to Study" option will help you gain all the relevant and necessary information on a specific topic before testing your competency.
The country quiz generally comprises information, such as currency, capita, population, religion, politics, ids code, bird, continent, and many more.
16. Kahoot!
---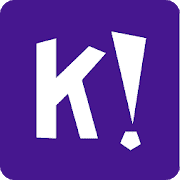 Among all the quiz apps for Android out there, Kahoot is a visually splendid app that will dazzle your experience of playing the game for its ravishing features, as well as phenomenal illustrations. By default, this app doesn't contain any questions inputted by the developers. But instead, they are updated by the students and the teachers. This game brings out the perfect quiz for you based on your age. It has the children's content, as well as the content for the mature people.
You can check the answer either by flipping the flashcards back on which the answer is written or studying the information in a study mode. For each right or wrong answer, you get to see the whole bunch of information regarding that question, which will jog your memory up on that particular topic. For each question, you will be presented with a beautiful photo of that topic.
Important Features
You can join the live hosting session online and submit your desired answers while casting your video in a bigger screen using the powerful video-sharing apps.
Create your own Kahoot and send it to your friends or family members to test their knowledge on your given quizzes.
Use the Kahoot app as an online presentation app to add videos from YouTube or any social media to reinforce your questions.
For effective learning for the children, as well as distance learning for any users, this app could turn out as a potential source of learning materials.
While setting up the questions, you can choose the language and control who can see it.
17. Ultimate English Spelling Quiz: New 2020 Version
---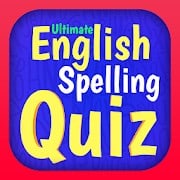 The English language has become such an important part of our life, without which we cannot lead our daily lives. This ultimate life-changer app has finally shown up to help you learn all the necessary skills to improve your grammar. This game primarily focuses on spelling but is not limited to it. This app has to offer a wide range of English sections, including Synonyms, spellings, tense, acronyms, and many more.
This app will show you an entry of a word with its definition and example. Besides, the monthly challenges involve timing, and you are at risk of being eliminated as soon as you get one question wrong. This app offers 25 types of spelling tests, which you have to unlock as you win through each segment and thus, making this game one of the most leading quiz games for Android.
Important Features
You can master the highest level of English grammar using this app. The usage of tense, preposition, vocabularies, synonym, and acronyms inside the quiz will prepare you perfectly for IELTS, TOEFL, and various interviews.
This app will offer you segments like spell o pic (guess the word by looking at the picture), a spell of riddle (240 brain-teasing riddle), spell-o-one, and spell-o-spoken. However, the latter two segments are not available in certain countries.
This game can be played offline without compromising its quality.
Over 1900 new grammar quizzes segmented in 190 levels are found in the form of fill-in-the-blanks.
You can access a total of 250 levels, which include 75+ free bonus levels, 50+ odd one out the quiz, and 190 levels of fill-in-the-blank quizzes.
18. True or False Quiz app – Is That True?
---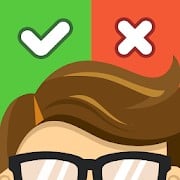 This is perhaps the simplest game out of all the quiz apps for Android, yet its simplicity has become a boon for this game. When you open the app, it will show you just one graphical interface and a list of topics. These topics are mainly based on five genres: animals, plants, person, geography, and personality. The answers provided for each question turn out significantly concise.
Within the hierarchy of these categories, there are many questions enlisted to be accounted for, true or false. As the name proposes, you have only two options left, which are true and false for each question. The detail and the thoroughness of the explanation behind each true and false answer easily harness your attention. You can learn a lot of new information which you would otherwise not have known.
Important Features
This game is very straightforward and very easy to play it. This game involves only two answers, and they are true and false.
You have an optional sign-in option.
This game will teach you a lot of valuable information about animals, plants, people, geography, and personality.
This game is ad-free. Therefore, there is no fear of encountering any ads suddenly popping up.
This game doesn't offer any freemium options. So, there is no chance of putting any money in this gamble.
19. Math Master – Brain Quizzes & Math Puzzles
---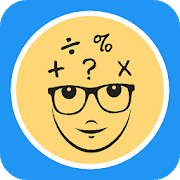 You might be surprised that who can play a mathematical game, whereas you have an option to find so many awesome quiz games for Android. But believe me, there are lots of mathematicians out there who are quite obsessed with Math Master. This game will test your ability in mathematics and show you the skills you need to develop to come up with the right answers without using the calculator.
This app consists of simple mathematical solutions, such as addition, multiplication, subtraction, statistics, mean and median, and many more. You require tips and tricks to solve those quizzes, and they are found in the "settings" option. However, the ads pop up in the game, and I strongly recommend paying for the ad-free option to avoid any distractions in the middle of the game.
Important Features 
There is a total of 160 chapters in this game, and there are 10 chapters for each of the 16 mathematical operations.
Tips and tricks help you learn the simple yet the shortest way to solve complex mathematical operations.
You can check the leaderboard results to see your current score as well as the score of the top mathematical gurus.
This app offers a 50-50 option to get rid of two wrong answers. Besides, this app will provide you with a change of one question per game.
You can change your theme into a night mode from the "Settings."
You can choose from 5 set quiz timers to avoid hastening.
20. Sports Fan Quiz – NFL, NBA, MLB, NHL, FIFA, +
---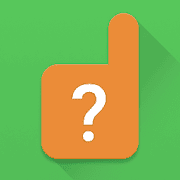 Sports lovers confine themselves in TV and explore different platforms to show their obsessions for sports. This game is one of the very few quiz games for Android that is meant to satisfy the temptation of those sports lovers. There are tons of questions to test your command of sports, and they are mainly based on Baseball, Football: NFL, Golf: PGA Tour, NASCAR, UFC, and many more.
Generally, there are three modes of playing this quiz, and they are as follows: Survival mode to play the quiz as long as you survive, Heads Up mode using 1v1 to challenge a random opponent, and Normal mode to beat your existing score. You will have to maintain a time-limit of 15 seconds. You can also submit your questions to apply the test to your friends or families.
Important Features
The "Play with Friends" option allows you to send an invitation code to your friends to play quizzes with you.
The leaderboards option comprises a high score, wins, and survival streak to generate information about your progress.
You can remove the ads by paying for the ad-free option.
This app will offer you options like 50-50 for eliminating two of the answers, a voting option to get a higher percentage next to a potential answer, and a time-freezing option to restart the time again from 15 seconds.
Final Opinion
---
I have reviewed all of these quiz games and apps for Android from my experience in playing them individually. I don't take the critics' reviews into account unless I test them myself and put the experience into the form of words.
My personal recommended quiz games for the audiences are as follows: Quiz: Logo Game, Who Wants to Be a Millionaire, PopcornTrivia, Quizoid, Trivia 360, Free Trivia Game, Boggle with Friends, Emoji Quiz, English Spelling quiz, Math Master, and Sports Fan Quiz.
Should you require to add any further comments or feedback about my reviews on the best Android trivia games, then feel free to leave your valuable opinion in the comment section below. I am sure that you will like my choices, and you will definitely enjoy those best trivia games for Android as same as me.