Often we have to face a situation where time becomes boring and monotonous. Sometimes, we don't have an internet connection to pass that irritating time. Puzzle games can be a kind of good help at that moment. It is also true that most of the people have a kin interest in the puzzles and just loves to solve them. A lot of brain-tickling and funny Puzzle games are available in almost all kinds of mobile phones. But finding really exciting and top puzzles games cannot be very easy as there are more than thousands. So, here you can get hints of 20 best Puzzle games for Android.
Best Puzzle Games for Android
---
Well, puzzle games can be of different kinds. There are classical picture rearranging games, dots matching games, unblocking games, and many more. You can find the best one of every kind of puzzle games here. As there are description and list of features, you can get a clear idea before even installing any of them. So, best of luck. I hope that you will find the best puzzle games for you.
1. Monument Valley
---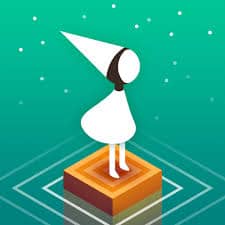 Most people say that Monument Valley is one of the most stunning puzzle games for Android. It is quite different from other easy-going and traditional puzzle games. Instead, it creates an optical illusion and mysterious architectural puzzle where you have to guide a princess in a mystical world. Let's see what are the special features of this game. 
Important Features 
It is an optical illusion creating a puzzle game for brain activity. 

The graphic and sound quality is up to anyone's satisfaction. 

You can synchronize this game with your other devices.

You can play it using either a smartphone or a tablet. 

It is also a kind of adventure game. 

In total, 8 chapters of adventures are available for you to explore. 
2. Roll the Ball
---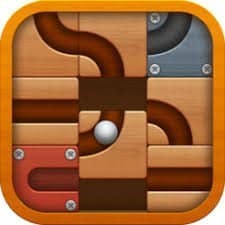 If you are looking for a classic and funny puzzle game with a touch of a modern twist, then Roll the Ball must be the best option for you. It is quite a tricky game which can be a good solution in the boring time of waiting. It is about sliding the tiles to make the way for the ball to its destination. It is very easy to understand but at the same time, very tough to become the master. However, here are the features of this game. 
Important Features 
It is a thoughtful, provocative game that will increase your thinking ability and brain activity. 

There are more than 3000 challenging levels to enjoy. 

There is no time limit and penalty. 

Unlimited hints and undo options. 

Provides daily bonuses and rewards. 

A 3-star rating is needed for a new record.

It is a multiplayer game. 
3. Cut the Rope 2
---
Want to try any logical and funny puzzle game? Then join the Cut the Rope franchise by ZeptoLab. Cut the Rope 2 is the second series of the main game which has become famous even more than the first one. Om Nom is a green creature, and you have to meet all the logical puzzles for Om Nom and his friends. The puzzles are not so tough to handle, but you have to be intelligent to deal with it. 
Important Features 
There are over 168 challenging and interesting levels. 

Lots of new characters to meet with. 

Goal basis achievement and leader board for comparing your progression. 

It is very mostly suggested for the preschoolers to improve their thinking ability. 

Amazing 3D graphics and soundtrack. 
4. Love Poly
---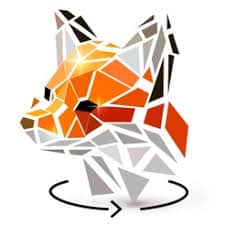 If you want to try some newly launched classic puzzle game, then you can try Love Poly. It is like the old fashion puzzle game which is modified with modern facilities. The game is interesting, and anyone will find it very easy to get addicted to it. Again, it is free to play and download. If you are interested, then you should first read out the features of this game, given below. 
Important Features 
There is no time limit, and so you can enjoy it while relaxing. 

Unlimited hints will be available in case of difficulties. 

Amazing Background and beautiful themes. 

Matching music is also there to boost your energy level. 

Uncountable levels that you can enjoy anytime. 

You can play it when you are offline. 
5. Block! Hexa puzzle
---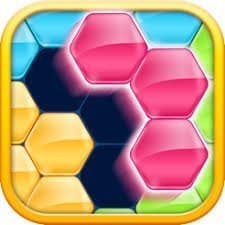 Say hello to another newly refurbished old fashioned puzzle game, Block! Hexa puzzle, one of the best puzzle games for Android users. To deal with the boring time like waiting for someone or in the transports stands, you can play it for entertainment. Hexagonal diamonds and jewels are there that you have to use to complete the rows. As it needs quick brainstorming, it must increase your spatial intelligence and thinking capabilities. 
Important Features 
First, it seems very easy, but it is pretty hard to be the master. 

Provides everyday rewards and bonus. 

The leader board and achievement list are available to detect your progression. 

No time limit. So, you can take your time as much as you want. 

Colorful background and mesmerizing sounds. 

Good for the children to increase their geometric idea. 
6. Frozen Free Fall
---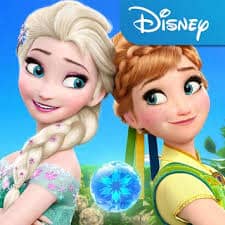 Install Frozen Free Fall, if you are a diehard fan of Disney. This stunning puzzle matching adventure game in the kingdom of Arendelle is inspired by Disney's Frozen series. Here, you have to match at least three icy things to justify your matching idea. A lot of Frozen characters will appear in this game, and you have to deal with all the situations. 
Important Features 
Over 1000 exciting levels to enjoy. 

You need hearts to continue playing, and if you are out of it, then you can ask hearts from your facebook friends. 

You will get a lot of hints in your difficult time. 

You can earn coins and rewards for your adventures. 

You will meet a lot of characters like Olaf, Kristoff, Sven, Hans, and so on. 
7. Threes!
---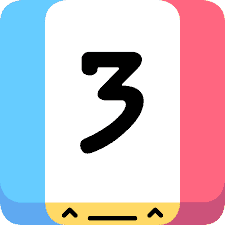 You can also try Threes! one of the greatest puzzle games for Android you can play for your time pass. It is easy and attractive. Very soon, you will get addicted to it and want to play more. Also, the more you play, the more it will become harder. The game statistics are easy to perceive, and the other features are up to anyone's satisfaction. You can see the features here. 
Important Features 
There are endless levels to enjoy. 

A very active brain is the must for this game as there is a time limit. 

It helps in increasing your thinking ability and brainstorming power. 

There are a lot of beautiful themes and colorful background. 

A mesmerizing soundtrack is used to boost your thinking ability. 
8. Jigsaw Puzzle Real
---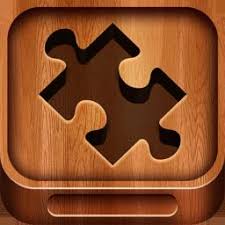 Jigsaw Puzzle is the most traditional and common puzzle game for Android and other smart devices that all of us try once in our childhood. To call back those memories, you can try Jigsaw Puzzle Real with your smartphone. But I have to say it first that it is not all about the child's game. Tough jigsaws are there for the experts. However, you can see the features of the game here to be more specific. 
Important Features 
Over 2400 pictures are given to match the puzzles.

Simple jigsaw with only 9 pieces is available for the children. 

Experts can also try the nearly impossible to match type jigsaw with 1300 pieces. 

You can play with your photos. 

Endless fun with a heartwarming soundtrack and a colorful background. 
9. Unblock Me Free
---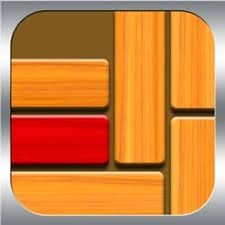 The next option for you is Unblock Me. It is just like the classic puzzle game where you have to unblock the marked block. It is very interesting, and anyone can get addicted to no time. Game strategies are very easy to understand. So, for passing your boring time, it will be a great solution. Again, there are a lot of exciting features of this game, you can find below.
Important Features
It has no time limit, and so, you can enjoy it while relaxing.

Lots of hints will help you to get out of difficult situations.

Mind-blowing sound tract and colorful background.

This game is very tiny in size.

Provides leader board and achievement lists.

It provides over 18000 exciting puzzles.

There are four types of modes, like relaxing, challenging, multiplayer, etc.
10. Puzzledom
---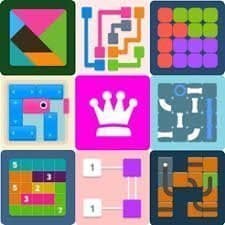 Want to try a dot connection puzzle game? Then try Puzzledom. It is also another one from the greatest puzzle games for Android of all time. It can bring excitement to your monotonous moment. The main statistics of this game is to connect the dots of the same color as much as you can. Based on the number of dots, you will get a bonus. Here, you can find the other features of this game.
Important Features
It provides more than 8000 exciting levels for you to enjoy.

It is a multiplayer game, and so you can enjoy it with your friends.

Very simplistic, but the heart-warming art design is used to form the background.

The exciting soundtrack is also available.

This game has no time limit, and so you can take your time.

Leader board and achievement lists are available.
11. Tropicats: Match 3
---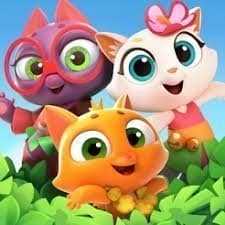 If you ask about the cutest, colorful, and interesting game on this list, I will recommend this one, Tropicats. It is a match 3 game where you have to help cute and adorable baby cats to rebuilt their paradise island. The theme and story behind the game are just awesome, and people of all ages just love to play this game with no time.
Important Features
There are a good number of levels regarding classical puzzle games to enjoy.

You have to collect points to build and decorate the island for the cats and kittens.

Mesmerizing soundtracks and colorful background.

You will meet a lot of cute and adorable cats and kittens as it is a cat game.

It is adventurous, too, as there are a lot of quests to figure out.
12. Prune
---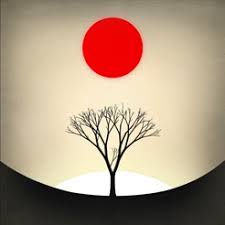 You can also give a try on Prune. It is one of the most unique puzzle games for Android with a sense of love and the beauty of nature. Prune is the love latter of two trees. There are obstacles and dangers you have to deal with while saving the prune and create your tree. The game tactics are interesting, but it is not very easy to be an expert in this game.
Important Features
Over 48 challenging levels to get entertained.

The meditational soundtrack is used to cool your brain and to increase your thinking ability.

It includes no currency and monetization.

The amazing artistic directorate is used for the background.

You can share the screenshot of your creative tree making idea in the social sharing media.

Simple tactics and clean interface.
13. Empires & Puzzles
---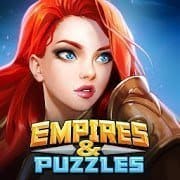 If you are interested in role-playing puzzle games, then Empires & Puzzles will be a great choice. It is one of the best in class puzzle games for Android devices with mind-blowing graphics and interactive multifunctional touch integration. It lets you feel the thrill of battling with epic heroes, matching games, and monster hunting RPG experience. You can build, solve, collect, and upgrade gradually to become the ultimate hero.
Important Features
You can collect and use thousands of heroes and mighty troops of different kinds.

It lets you compete with endless competitors in PVP battles all around the world with its online service.

You can enjoy all the RPG facilities in this puzzle-based game, such as upgrading, building your defense, and much more.

You can loot in other players' castles and farms in your base to get resources and keep on updating your status.

You might want to team up with other players and make an alliance and enjoy the discovery of the fantasy world together.
14. Bounce N Bang
---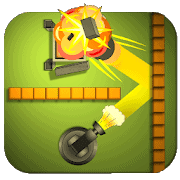 Bounce N Bang is shooting and bouncing ball based puzzle game. You can play it anytime to get your self out of the work pressure. It is not just a puzzle game it also has a great background story. You can join the savior league to save the unfortunate villagers from the doom and help them get their land, resources, and people back. It offers very beautiful graphics and lots of in-game features.
Important Features
It lets you use a canon to shoot cannonball to the enemy infrastructure, but you will have to use your brain to be successful 

You should aim for getting golden coins and star rated wins for a better score.

In the premium version, you will get the fireball puzzle where you can play almost infinite levels.

It offers easy in-game controls and smooth gameplay sessions.

You can play it offline, and it lets you have a good time with your family. 
15. Pokémon Shuffle Mobile
---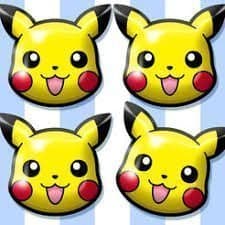 Say hello to Pokemon Shuffle Mobile, which is known as one of the best puzzle apps ready to be downloaded from the PlayStore and AppStore. It is featured with lots of interesting and cute Pokemon characters where you line them vertically and horizontally for battles with wild enemies. It offers a simple and accessible in-game user interface for providing a familiar environment.
Important Features
It lets you play as you please, in casual mode or a challenging mode. 

You can solve different puzzles and battle with Pokemons as you gradually level up.

It is suitable for both beginners and expert players, and it is always updating for providing you a better experience.

It provides tricky and smooth gameplay if you play it smartly.

It is to be noted that this game is locked for some countries and will need compatible devices to enjoy it.
16. Triple Town
---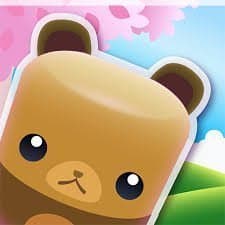 One of the rare puzzle-based city building games you will find is Triple Town. It is tricky and full of adventure-based games where you will have to build your city for getting a good score. It features a very easy and simple game interface for smooth gameplay. It is enjoyable for people of any age and supports almost all modern Android devices.
Important Features
It can be played on any capable Android devices and accessible to any level of players.

It lets you build your desired city in puzzle solving exciting levels.

It can give you the opportunities to get unlimited turns for a one-time in-game purchase.

It offers different types of gameplay modes, such as time attack, race against the clock, etc.

The game offers daily events and occasional prizes so keep come back for claiming your goodies.
17. Hexic Puzzle: Hexagon Block HD
---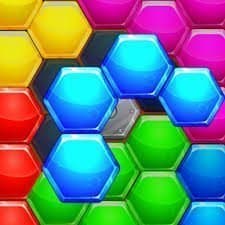 Hexic Puzzle is a classic problem-solving puzzle game that can be played by people of any age. It is possibly the best puzzle app for your free time or getting a diversion in your boring workloads. It is a block-matching puzzle game with redefined graphics and lots of different gameplay modes. It offers lots of exciting features and interactive leveling up functionally. 
Important Features
It is a good brainstorming game and surely makes you better in decision making.

The game is continuously updating it's base and levels, holding more than 360+ levels an increasing.

The blocks to be matched in different shapes can be rotated as you please.

It doesn't have any time limits to complete the task and can be played in offline anytime.

It offers marvelous in-game soundtracks and outstanding visual effects.
PlayStore
18. Block Puzzle
---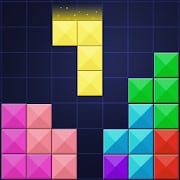 Age is not a fact when it is a puzzle game. To pass your boring time, playing a puzzle game is really a good idea. Such a game is Block Puzzle. It is a very addictive but simple puzzle game for Android users. The graphics and touch systems are excellent. There are Puzzle blocks of different colors that you have to match to win the game. So, the game tactics are very easy to understand for people of any age.
Important Features
It is a compact size offline puzzle game.

Lots of gaming modes to play and enjoy your boring time.

Achievement lists and leaderboards are there to find your progression.

There is no time limit and unlimited hints. So, it is relaxing and doesn't create pressure.

You have rotated and drag the blocks to fulfill a row to disappear it. This is how simple this game is.
19. Smart Puzzle Collection
---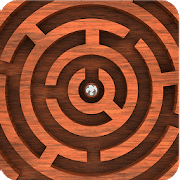 I can suggest you the best solution to pass the time like waiting for anyone, or on your way on a subway or bus. It is Smart Puzzle Collection. It is an app with Puzzle games for Android. I repeat, it is an app, not just a game. Because it's a collection of various puzzle games. So, you can try different types of games with only one app. This is why there would be no chance to get bored at all.
Important Features
Both classic and modern puzzle games are available.

Games with different modes are there to find your interest.

Matching Puzzles and block fixing games are available.

Mini size and an offline game that you can play anytime anywhere.

Both easy, medium and hard games are available for you.
20. Jigsaw Magic Puzzle
---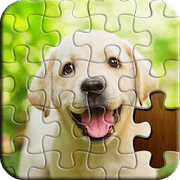 You can also try Jigsaw Magic Puzzle, a very popular Android puzzle game for both children and adults. It is the classic jigsaw puzzle game that doesn't need an internet connection to play. You can make your kids busy with this brain game app and even you can play it when time is not going fast. Because it is a very addictive and interesting photo-matching jigsaw game.
Important Features
Lots of perplexing and beautiful picture puzzles to match.

Tons of HD pictures and themes that you can select to go through a puzzle match.

Daily bonuses and achievements are available.

As a relaxing game, it is easy for beginners but hard to be master.

Offline game. So, you can play it whenever and wherever you want to.
Final Thought
---
In the end, I want to remind you again that tests of individuals are not the same every time. What is exciting for me can be annoying for you. So, read the description and features carefully before choosing and installing any game from the list. Even, it is the best way to be successful in finding some worthy puzzle games for Android. Our anticipation will always follow your pleasure.
One more thing, I want to mention before saying tata. Please inform us if we have unintentionally forgotten anything important about this topic. Also, give a knock if you have any problem regards this fact. Thank you for staying with us.