People always say that once you cross your teenage, it will be impossible to learn a new language. It's nothing but a myth. It becomes harder to learn a new language when we are adults because we have so many things to handle besides concentrating on the language we wish to learn. Some linguists have already proven that you can learn a new language even after you are more than 60 if you manage to pay proper attention. So, your time isn't over to learn a foreign language. Instead, it is your high time to learn it as PlayStore makes it easier with the Best Language Learning Apps if you have an Android device. And today, we are going to talk about those apps.
Best Language Learning Apps for Android
---
While choosing an Android language learning app for you, the availability of the language, teaching methods, course type, duration, and other relevant stuff should be checked. And we research the stuff while planning the list of these 20 language learning apps for Android users.
So, you don't need to check apps on the play store one by one and get disappointed by ending up trying an app that is good for nothing. So, here are the small details adjacent to the list that may help you learn about these apps briefly.
1. Learn Languages with Memrise
---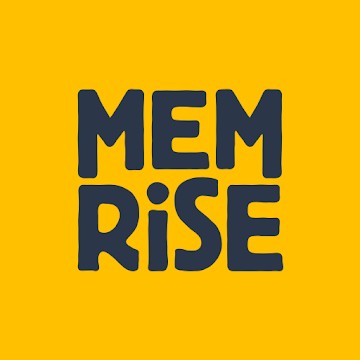 If you want to learn a language and be a master of any foreign language, then join a community of millions of users of Memrise. For that, install Learn Language with Memrise, possibly the best language learning app for Android users. It's not an app to learn a particular language.
Instead, you'll find almost all the popular language like English, German, Japanese, Chinese, Korean, Spanish, Danish, Hindi, Bangla, Arabic, etc. This app shows easy steps to learn the language easily and early. The strategies it follows are effective and good for any kind of learner.
Important Features
Native-speaking teachers are there to teach you the language properly.

One to one course to practice speaking and reading.

You can download the courses and learn languages by watching them anytime, anywhere.

5 minutes long courses with effective learning tricks.

You can record your speech, and this app will let you know whether you are doing good or something wrong.
2. Rosetta Stone: Learn Languages
---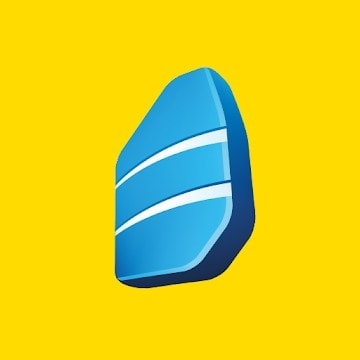 Rosetta Stone gives you the privilege to learn more than 24 languages with ease in one place. It offers a free usage period and affordable language learning subscription packages. This app is regulated by real people comprising of language experts and linguists. You will love its learning sessions. There are lots of lectures available from the language coaches, and there will be frequent live sessions held regularly.
Important Features
It offers more than 24 different languages with logical lesson plans.

You can download content to keep on learning while remaining offline.

This app offers personalized learning approaches and individual-centered plans for maximum exposure.

It uses an immersion method to help to learn the target language intuitively.

You can sync your progression from all of your devices from the same account, and it offers ad-free experiences.
3. Learn 33 Languages Free – Mondly
---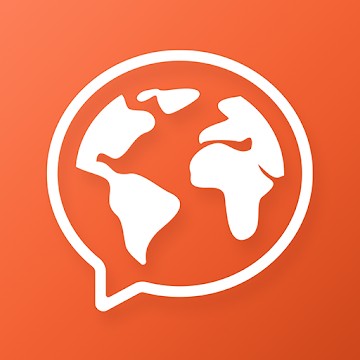 ATi Studios brings out its language education app for Android. It is called Learn 33 Languages Free – Mondly. Just as its name, it is for language learning and provides valuable services free of any cost. There are around 33 different languages, and it comes with a rich database for different skills, such as reading, writing, listening, and speaking.
This app comes with a built-in dictionary and speech recognition module. It's like having a personal language instructor on your hands, and the approaches are customizable.
Important Features
It features an easy and materialistic UI for wide accessibility.

You can practice real-time conversations with the app, and it comes with vocabulary enhancement and verb conjugation facilities.

It helps you become a strong user of the target language with a strategical learning approach and emphasis on local idioms and phrases.

You can practice speaking with native users and improve your pronunciation gradually.

This app shows learning progression and scopes to improve the learning processes.

Google leaderboard is also integrated to keep language learning challenging and fun.
4. Babbel – Learn Languages
---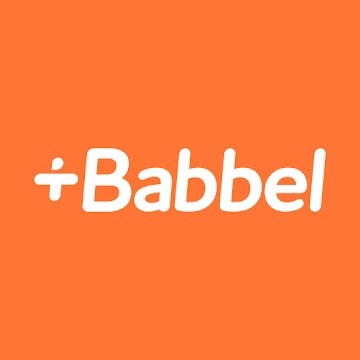 Passing your free time doing nothing good for you is the most foolish idea. If you have time enough, learn some languages to be a multilingual person. Let's try Babbel, a useful language learning app you can use on your Android device. This app provides interactive lessons to make your language learning session more comfortable and quicker.
You don't even get acknowledged about when and how you have learned this much. However, this app won't say no while finding a language unless looking for some primitive and rarely used one.
Important Features
96% of the users have done better and score well in the tests with this app.

It helps you be a fluent speaker within 3 months of using it.

Courses of this app are not more than 10 to 15 minutes.

The courses are designed to improve your pronunciation like a native speaker.

More than 6 thousand language courses are available here with lessons on different languages.

There is a preview section for about a few minutes to recall your previous lessons and make you remember them all.
5. HelloTalk — Chat, Speak & Learn Foreign Languages
---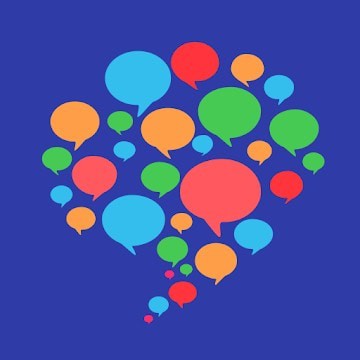 HelloTalk is the world's first global Android Language learning app. As usual, this app includes a huge number of languages to teach you. The approach of teaching, simple user interface, short and effective courses are truly appreciable. But there is a feature that most of the language learning apps don't include, and I think it is an essential approach a language learning app should consist of. This app will connect you with native speakers so that you can learn the language practically. It seems great, right?
Important Features
Find your language partner and learn the language together.

5 minutes of courses will assist you in learning it properly.

Download courses so that you can watch them when you are offline.

This app arranges live classes for different languages by the native speakers that you can join.

You can learn 3 different languages at the same time with this app.
6. Duolingo: Learn Languages Free
---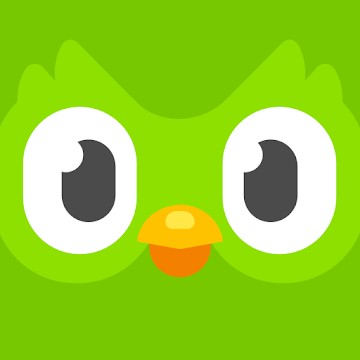 let's talk about Duolingo, another popular educational app you can give a try to learn. This app has gained overnight fame among users because of its easy methods to teach a language quickly. The lessons are bite-sized, and you won't find them difficult to understand at all. Both of the 4 language skills, like speaking, reading, listening, and writing, are taught here with separate lessons. In that sense, it is quite like a complete language-learning package. Moreover, a group of language experts designs this app to make it perceivable for you.
Important Features
This app is equipped with science-based language teaching methods.

It is a completely free learning app with no commercials.

You can join the community of millions of its users and learn the language from the native users.

The progress tracking option will show you how you are doing with it.

Very effective short courses will help learn the language quickly.
7. Drops: Language learning
---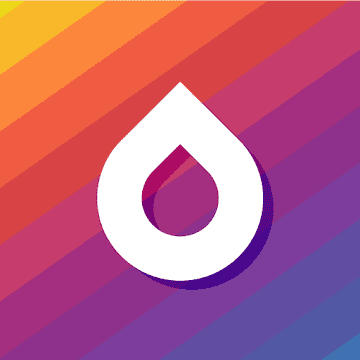 Spend some of your free time learning the vocabulary of a foreign language on a regular basis. After a while, you will definitely find yourself an expert in that language. That's how you can make your language learning session effortless, and for that, I suggest using Drops.
It is an enlarged language teaching app that will help you learn languages of different countries with grammar and vocabulary. 5 minutes of lessons are there that won't seem difficult to handle, and also, these mini-lessons won't let you get discouraged from your mission to learn a new language.
Important Features
There are different mini-sized games that will help you practice the language effortlessly.

The method of learning a foreign language this educational app follows is vocabulary-based.

Easy alphabet courses are assigned for beginners.

Teaches you thousands of foreign words with only a few classes.

Teaching you a new language here is so fun that you will get addicted to learning the next course.
8. Learn 50 languages
---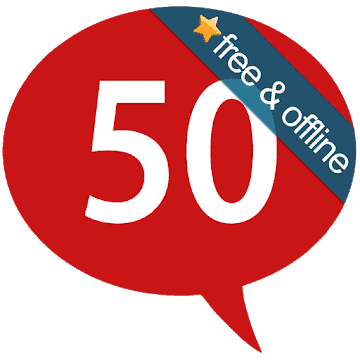 Do you see the name of this app? Learn 50 languages, and that's what this app can do for you. There are more than 50 different languages from all over the world and lesson charts to learn. The lessons are easy to perceive and not too long to get bored. Still, they are effective enough to help you learn the language within a very short time.
For every language, there are in total of 100 lessons, and they are enough to learn it properly. There are a lot of easy tricks to memorize the vocabulary and get used to the grammar. Still not convinced? Check out the next features for more details.
Important Features
Language courses are designed based on the European Framework levels of A1 and A2 learning.

50 languages include over 3 thousand courses full of language lessons.

A hundred course-based sessions are there to help you learn the language very quickly.

Audio lessons and text courses are good for quick learning.

Night mode is available, and it also gives you a knock to complete your daily courses.
9. Beelinguapp: Learn Languages Music & Audiobooks 
---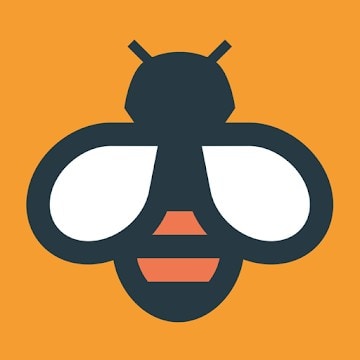 I recommend Beelinguapp for those who need an all-in-one type of language app for their Android device. Alongside complete courses reading different languages to learn, there are tons of audiobooks and music available in this app. You will find almost all the popular languages, including Japanese, German, English, Korean, Spanish, French, Chinese, Arabic, Danish, and all the European and major Asian languages available to learn. Want more to get impressed? Well, this app includes a lot for you.
Important Features
Like a good music app, this app includes a huge collection of songs of different times and genres.

Find audiobooks of your favorite novels and improve your listening skill.

Stories of foreign languages are there side by the side of your native one to improve your reading skill.

Learn new phrases and words from the vocabulary storages available here.

It offers a playful language learning approach and a simple interface.
10. Learn Languages with LinGo Play
---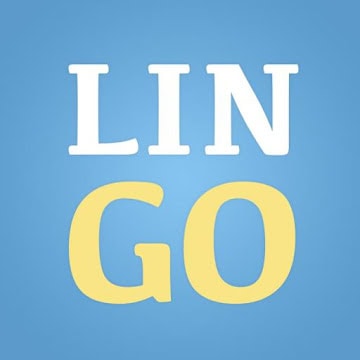 Want the funniest and most effortless language app for Android? Then try LinGo Play. You will learn many languages so easily that you can prove that learning a foreign language when you are an adult is not likely to be impossible. However, almost all the major languages around the world are available here with all the lesson courses.
There are special vocabulary training-up exercises that will help you learn and memorize more vocabulary than you can imagine. But the best part of this app is the trendy phrase and slang courses that let you learn the colloquial dialects of a language.
Important Features
Over six hundred courses for each language are available here.

16 exercises will be provided to test your progress.

There are tons of advanced linguistic content to improve your 4 language skills.

Once you complete a paid language course, this app will provide you a certificate.

This app contains more than 5 thousand flashcards, 4000 words, and 300+ phrases.
11. italki – Learn Languages With Native Speakers
---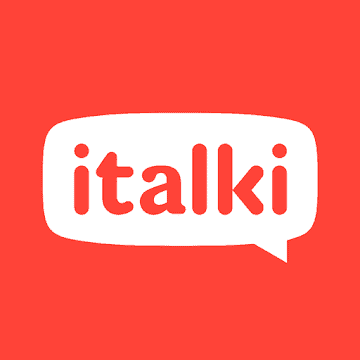 A group of native teachers is ready to teach you their language? Are you interested in learning the languages from those expert teachers? Then start using italki. Basically, italki is an excellent language learning app launched for Android users. The professional-like teaching approach and native teachers' easy teaching courses have made this app so popular overnight.
Select a language from a huge collection of it. Most other apps of this category are not involved with the human interaction learning approach that this app includes. And I think it is the best part of this app.
Important Features
You can explore a huge community of different language speakers and find your mate to learn together.

Make a personalized folder to pin down the courses you need to learn first.

Experienced teachers and natives will teach you their language properly.

Though it is a paid app, it asks very little to pay.

In total, there is a 19 hours course for each language.
12. uTalk – Learn Any Language
---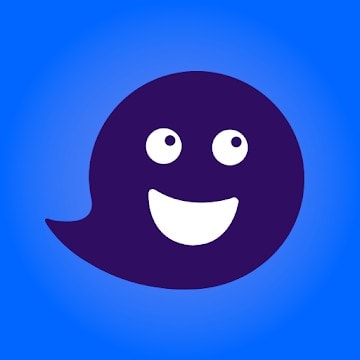 Let's talk about uTalk and learn about it. It is the fastest language learning app for Android, according to most of its users. Even the description of this app says that it will help you speak and understand the language from the first day you start using it. That doesn't mean you will be a pro in this language on the first day.
You have to be patient and give your time to it to learn it properly. Like italki, the previous app I recommend, this one is also involved with the human interaction learning approach. So there are many local native speakers who will help you learn the language.
Important Features
There are a total of 180 hours of learning courses for you.

Over 60 different topics regarding the language you are trying to learn will be described here.

It will never make you bored and hardship to learn a new language.

Funny practice sessions to track your progress.

Special courses for better pronunciation and speaking skills are also available here.
13. Learn 163 Languages Free | Bluebird
---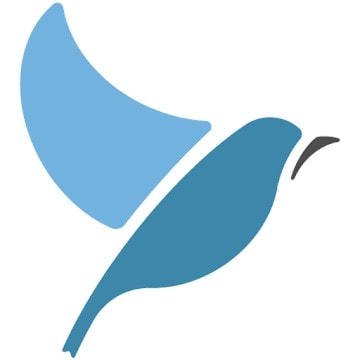 Bluebird is a free language learning app you can use if you want the simplest app to learn a foreign language. This app includes millions of pre-made language courses that will teach you to learn a particular language within a very short time. From long-listed courses, you can make your personalized courses list and make your learning session easier.
In total, 163 languages, including all the major languages, are taught here for free. The approach is so easy that it says you can learn from it while exercising, cooking, and ever working lightly.
Important Features
It will teach you thousands of high-frequency words in different languages.

Easy tricks to teach you to handle complex conversations.

You will learn to build complete sentences very soon.

It will teach you hundreds of verbs with conjunctions very quickly.

Pre-recorded lessons of this app are easy to download and watch while being offline.

The course duration is from 15 to 44 minutes long.
14. Innovative 101: Learn Spanish, English, & 32 more
---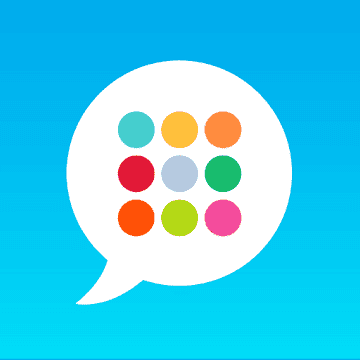 Don't mess up with your future passing your time effortlessly. Learning a language will never make you regretful, and even it can be a trigger point in your job section. You can use Innovative 101. This supporting language app is useful to teach you 34 major languages around the world.
It's true that this app contains language courses of a comparatively fewer number of languages. But believe me, you will find the language of your wishlist here, and the teaching methods are relatively easier and effective here. Here, you can check more details of this app.
Important Features
You can try 7 days of free access before deciding to pay for this app.

Both audio and video courses are available here.

Special contents to teach you to handle long conversations using a foreign language.

The progress bar is there to show you how you are progressing here.

Download lessons and learn offline.

You can enjoy one on one learning with your private teacher.
15. Learn Languages for Free – FunEasyLearn
---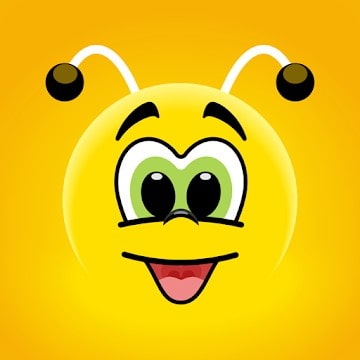 FunEasyLearn comes with over 35 major languages that you can learn very easily. All the language skills, including reading, speaking, writing, and listening, are taught here with separate courses. From the alphabet learning course to the fluent speaking one, all are designed with expert linguists and language teachers. So, it will seem very easy and perceivable for you from the very beginning. Moreover, you can find a huge gallery of phrases that you can learn with easy techniques in the blink of your eyes.
Important Features
Over 5 thousand phrases are taught with easy tracks.

A huge collection of most-used vocabulary is there for you to learn.

For beginners, alphabet courses will be very effective and fun.

Language discussions over 20 topics with hundreds of subtopics are available.

Designed with a hand-drawn illustration that helps both the adult and kids to learn properly.

Night mode and battery savers are available.
16. Lingwing – Language learning app 
---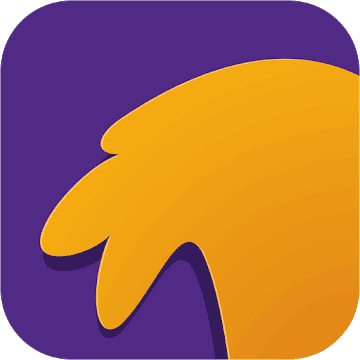 Lingwing is the developer of this app, and the team is working to make it the perfect language learning app for Android for seven years. It's a long, long time, right? Well, they have been successful in making your hard work effective as the users of this app take it positively, and they are agreed that it's truly the perfect one to learn foreign languages.
The team thinks that talking with the natives and learning the tradition of a particular culture is the best way to learn their language, and they provide a platform to let you experience all of that. I think it will be the most interesting language learning and even a general knowledge app for you.
Important Features
Chat-like learning strategies help students learn a new language with fun.

No commercials will appear to disturb your learning sessions.

Tricky and easy to memorize type grammatical tools to improve your skills.

All the courses of this app are personalized by algorithms.

At a time, you can learn 5 different languages.
17. Speakly: The fastest way to learn a language
---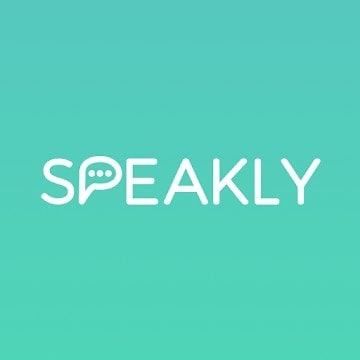 Speakly is another option for you. You shouldn't miss the perfectly designed language courses of this app that let you learn it in a very interesting way. This app is full of easy tricks to learn the grammatical rules and memorize the most number of vocabularies quickly. The courses will cover all the language skills, and you will definitely end up learning the language properly.
Moreover, this app includes special speaking causes to learn to speak using a particular language very quickly. If you are interested, I request you to go through the features to learn more and make it confirmed.
Important Features
It will teach you over 4000 frequently used words of the language you are going to learn.

Teaches you easy memorizing tricks and phrase learning techniques.

Creates opportunities to speak with the natives to be fluent speakers.

Provides effective practice contents and exercises.

Includes 8 interface language teaching methods.

It also includes a comfortable learning area and entertaining exercises.
18. Pimsleur – Learn Conversation Fast – 51 Languages
---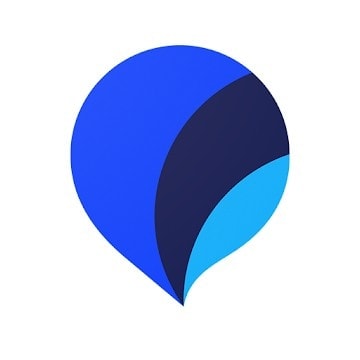 Some of you prefer learning a language while playing a game. But believe me, that won't be a very good idea if you want to learn it properly. You may end up learning some vocabulary but not the way to use them properly. However, here I suggest that lets you play vocabulary learning word games with serious language learning courses.
It is Pimsleur. This supportive language learning app is designed to help the learners to be the master in that language. Once you start learning from this app, you will understand how easy it is to learn a language.
Important Features
Role-playing practice to improve your speaking skills.

Separately teaches 4 different skills of a language.

Learn new skills and techniques to improve your language proficiency.

30-minute lessons with detailed information on different contents regarding the language you want to learn.

Review your progression by tracking it and getting corrections too.
19. Lingbe: Free language practice
---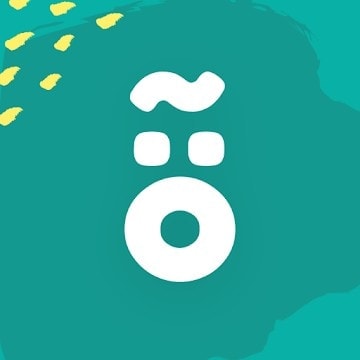 Another impressive and comparatively funny way to learn a foreign language is by exchanging it with your native one. Lingbe is such a language learning app that helps you exchange your language for a foreign one within a second. This way, you can learn basic conversational speech while traveling a country.
That doesn't mean you can't properly learn that language with this app. It includes lots of light language courses to improve your skill in that language. Besides, it is capable of exchanging your language in almost all the major ones around the world.
Important Features
A 15-minute practice course will help you speak the basic words of a language.

You can exchange your native language into any of the world's major ones with it.

Quick question and answer giving function are here to make a conversation with a foreigner.

Record what that foreigner says and get the translation into your native language with it.

Lots of exercises and practice contents are there to improve your language skills.
20. Flashcards maker: learn languages and vocabulary 
---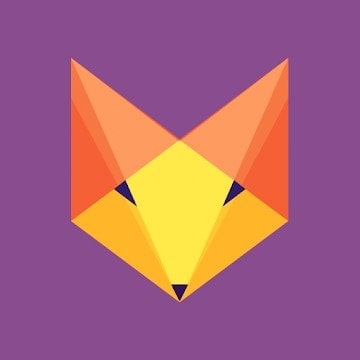 Give only 10 minutes a day and learn a foreign language properly. That's the motto of my last recommendation for today. Well, it is Flashcards Maker, a well-known language learning app for your language device. This app won't disappoint you by saying no to your language choice.
It includes all the major languages alongside the courses regarding learning those languages. Eventually, this app includes some words and puzzle games that help you memorize more vocabulary and learn more quickly. Then why don't you try this app and learn a foreign language while playing exciting games?
Important Features
It provides a daily dose of 10-minute lessons.

This app is suitable for both kids and adults to learn a new language.

Night mode and an excellent sound system are there.

Hundreds of languages are available to learn with relatable courses.

Includes 5 different language learning games.

No commercial will hamper your concentration while learning a language.
Final Verdict
---
So, these are the 20 best language learning apps for Android I was talking about. And I can assure you again about the functions and appreciable language teaching methods all these apps include. There are some paid apps, while others are free. So, if you read the little details correctly, you must be acknowledged of them and find out exactly which app will suit you the most.
Still, if you ask me about which one I would prefer, then I must say either Memrise or Babble. These two apps include the most number of languages, and their teaching methods are appreciated by most of the users. I also recommend Flashcards maker if you wish to play and learn.
So, here we come to an end for today. Before saying tata let me remind you to stay connected with us by sharing your experiences using the app, you have selected to try and suggestions if you have any. Always take good care of your health and stay stunned. Thank you.