An educated and sincere man must know what's going on in this world. For self-satisfaction or passion, there are a lot of enlightened people who love to learn something new and more. On another side, to get a good job or qualification, you often have to appear in many tests where a part of general knowledge is a must. So, for all of them, an app that includes a huge source of information related to current Affairs is very helpful. In this situation, general knowledge apps for your Android device may play a vital role.
Best General Knowledge Apps for Android
---
Here, I have gathered a list of best general knowledge apps for Android users. You can read more about those apps from the list of features and choose one or more as suitable for your test and needs. Hopefully, you will get helped. Best of luck.
1. Wikipedia
---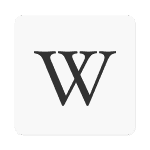 When you are looking for some information regarding particular facts, probably Wikipedia is the first site, appears before you. It is the most popular information storage site which has launched its application forms for Android users. Here, you can get almost all the basic information about anything by just writing the name on the search box. So, if you want to improve your general knowledge level, then it is mostly recommended.
Important Features
Includes 40 million articles on a variety of topics and facts.

Versions of 300 different languages are available.

Using it while offline with the My List option is possible.

It's free and open-source, including no adds to disrupt your attention.

It provides free, essential, and reliable information on any things.

It's a great app for students and learners.
2. QuizUp
---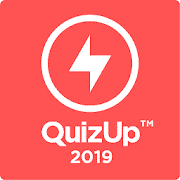 Secondly, it is QuizUp, another useful general knowledge app for Android phones which includes quiz games. To get information or answer any general knowledge-based questions instantly, it is an incompatible application. Searching your doubts or questions is very easy and quick here and so to get the answers. So, it is quite like the most useful helping hand to get over the quizzes. However, see the features Quizup here.
Important Features
Includes a huge number of subjects to choose from.

It's like a medium to meet and communicate with new people.

The gaming option of this app is like motivation and will make you interested in it.

You can play with and compete with millions of players.

Learning while playing games is even more interesting.
3. TED
---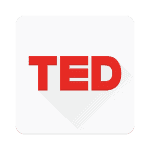 Want to expand your knowledge about this huge world? Then follow TED. It is a free and reliable source of knowledge that perhaps works better to face all your curiosity. TED just gathers millions of talks from different corners of this world on different topics, like science, education, history, philosophy, psychology, and so on. You can have a look at its features here.
Important Features
Just search your topic and get that particular one from million of TED talks.

You can enjoy it with any of the 100 languages.

You can listen to TED's newly launched podcasts and video streamings to expand the line of your acknowledgment.

You can download video and audio talks to listen to or enjoy while offline.

You can bookmark talks for later use.

You can use it on Android TV like an Android TV app.
4. Current Affairs – General Knowledge Quiz
---
If your intention is both to gather more knowledge for self-satisfaction or passion and also for your profession, then this app is for you. It doesn't matter about which professional services you want to be expert on; you need to have a satisfactory general knowledge source. In case of any competition, it is indeed a must. This app can be a great help in those cases. You can have a look at its features here.
Important Features
Includes a huge amount of general knowledge information.

Information for the professional examination of different levels is available.

Specific general knowledge is available for government examination.

Published daily news and you can read it while being offline.

You can participate in tons of quiz tests to testify to your learning development.

Written news, article, audio, and video are available.
5. Curiosity
---
If you are interested in continuous self-improvement by learning new things every day, then Curiosity will be able to fulfill that need. This app lets you learn even more than you can imagine. It provides various ways to learn new things, not just the traditional reading input; it also provides more comprehensible digital sources. This app is presented with a beautiful user interface with a simple and accessible system for users of all ages.
Important Features
It is easy to explore and provides instant results for much useful information.

You can enjoy different essays, short notes, and articles with ease.

This app lets you learn from video lessons from many educational content creators.

It provides more than 5000+ articles and millions of educational videos of any topic imaginable.

It is completely customizable with personal preferences, and everything is available in lucid English.
6. WolframAlpha
---
If you are into math and it's a world of the equation than Wolfarmalpha will be a great companion for you. It is a valuable go-to math help type general knowledge app that can be downloaded from the PlayStore. This app comes with an accessible system interface for people of all age groups. It is built from the research of many renowned analysts and mathematicians to provide any solutions and answers in the shortest time possible. It is capable of serving the need of any student or research fellow.
Important Features
It provides a vast amount of problem-solving patterns and lots of algorithms with answers.

This app includes examples and questions of statistics along with its enormous mathematical collection.

You can find problems with possible solutions for Physics-related equations.

It also provides circuits and acoustics of engineering subjects along with other subject's problems such as chemistry, astronomy, etc.

This is a complete solution for any equational and mathematical problems and comes with a reasonable subscription fee for its a vast amount of premium services.
7. Aptitude test and preparation
---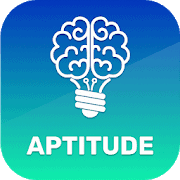 If you are looking for one of the best educational apps for Android that can suffice your need for exam preparations and aptitude tests than Aptitude test and Preparation will suit you. It is equipped with lots of different test patterns and templates for your training. Almost all the jobs and competition-based exams are fully covered in this all in one pack. It comes with a lot of different features that make your approach easy and smooth.
Important Features
It helps you to work on your skills and get more competence on different levels.

It provides a lot of different test examples with solutions so that you can train your brain in the best way possible.

This app provides a variety of tricks and tips for making confident in the job-related exams and interviews.

It provides valuable information and practice grounds for many renowned technical platforms, such as MAT, GRE, GMAT, SAT, etc.

You can access it with ease as it is presented with a friendly user interface, and also can be operated in both offline and online mode.
8. General Knowledge World GK
---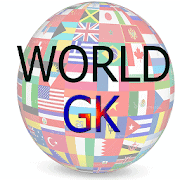 If you are looking for a hub from where you can get current affairs updates and valuable general Knowledge than General Knowledge World GK will be the best app for you. It is packed with lots of useful information while presented in a compact and user-friendly user interface. It supports almost all the popular language and translations for better understanding.
Important Features
It lets any thirsty mind with lots of current updates and question patterns for different eligibility exams.

It is provided with multiple-choice questions which helps with the competitive exams you will face in different workplaces.

It is helpful for competitive exams, such as MBA admission, bank job exams, IAS, and other public service sector entrance exams.

It covers a lot of subjects and study areas for better support in one place.

The app gets regular updates and always includes the latest question patterns and useful examples for your convenience.
9. General Knowledge Quiz: World GK Quiz App
---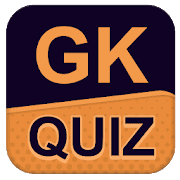 General Knowledge Quiz app is one of the very few apps that can make you prepare for any competition and aptitude test at any time. It is filled with numerous subject-based knowledge and current general affairs information that updates regularly. We know that gaining knowledge is gaining power, and this app will make you gather that power with ease, along with its user-friendly system interface and beautiful insight arrangements.
Important Features
It provides useful questions that are common in maximum competitive exams and comes with easy answers for self-correction.

It helps to make your brain sharp and prepare you to compete in any challenging IQ tests.

You can take part in various kinds of tests online and join in online quiz sessions.

It is equipped with social media integration so that you can enjoy your study time with friends; it also supports social sharing options.

It is entirely free to access and provides knowledge about the world from almost all the essential sources.
Final Thought
---
Let me ask you first, did you ever use any of these apps before? If yes, please share your experiences. Also, I cam suggest you try something new from these apps. I have no doubt; you will end up being very glad about your gathered knowledge if you can use it with your best. However, you don't have to be doubtful about any of these as all are quite familiar as the best general knowledge apps for your Android device.
Do you still have any confusion? If yes, just let us know so that we can help you. Also, let us know about your selection and experience with that. Thank you a lot for staying with us.