Using a ride sharing app on your Android device now becomes very common. With the blessing, we call PlayStore, life in this era has become easier than before. Those taxi apps for Android devices are such an issue that vanishes all the hassles of hiring a vehicle in a familiar and even in an unfamiliar place. However, PlayStore contains thousands of taxi apps. But all of them may not work well for you. Moreover, all those apps are not available everywhere. This is why I suggest you have an idea about some best ride sharing apps for Android before giving a try on some.
Best Ride Sharing Apps for Android
---
First of all, I suggest you find the app that is available in your place. It is most important in this case. Then try to find out the features that you think are essential for you. This way, you can find the best ride sharing app for you and also get rid of the hassles of hiring a taxi here and there.
1. Uber
---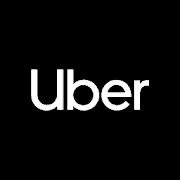 The most familiar name in the case of the ride-hailing system around the world is Uber. I think you are also familiar with the name. If you have this ride sharing app on your Android device, you don't have to worry about the transport at all. It will find a suitable vehicle to carry you to your destination. Even for car owners who want to lift and earn some money, it has been a source of income.
Important Features
It provides a ride sharing service 24 hours a day.

You can pay your payment via cash or also using different credit cards.

You can give a review and rating of its service after having a ride.

It will show the picture, details, and location of the driver coming to pick you up.

Just register your name, details, and driving license to become an Uber driver and earn money.
2. Grab – Transport
---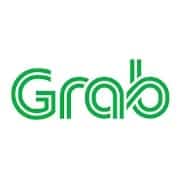 For people from Southeast Asia, Grab is another popular Android ride sharing app. To use Grab, you just have to install the app, sign in, and grab your transport for your destination. It will always find the nearest taxi for you and show you every detail about it. If you don't have any cash with you, don't worry, it will let you pay via most of the card paying systems.
Important Features
Find the nearest car or taxi for you with the lowest and fixed rate.

You can reduce the rate by sharing the car with another person in the same direction.

This ride sharing app for your Android device is available in 8 Southeast Asian countries.

6 seaters are available for a family tour.

Don't you like a taxi? Well, it has its on-demand bike riders.

There are extra facilities for elderly and disabled people.
3. Lyft
---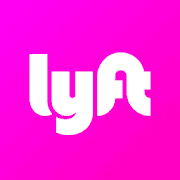 If you want to find the nearest taxi with the cheapest fare, then install Lyft. A ride with Lyft will never disappoint you as it always ensures a sound ride with a friendly driver. However, as soon as you select the area and confirm your ride service, it will show you the nearby taxi drivers' location, details, and fare. The driver will find you by himself and take you to your destination safely.
Important Features
This ride-sharing app for your Android device will always find the taxi with the cheapest rate for you.

Well-trained drivers are only allowed to work for Lyft, so there is no reason to worry about your safety.

Easy and affordable payment system.

No other ride-sharing service will probably provide a 1 million dollar insurance for the passenger like this great taxi app.

The process of getting a Lyft is very quick, easy, and secure.
4. Gett – The best Black Cabs
---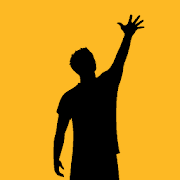 Another most demanding online service of a ride-hailing app is Gett. Did you hear about it before? I think you are because it is the most popular ride sharing service in the cities of the United Kingdom. To find a comfortable ride, you have to tap a few times to select your destination. Within a minute, the driver will come to pick you up. It is much easier to have a great service from Gett.
Important Features
You can use Gett in almost all the cities In the United Kingdom like London, Glasgow, Edinburgh, etc.

All the drivers working for Gett have a proper driving license and are skilled enough.

The driver won't ask you to come to him. Instead, he will find you and take you from where you instruct.

All the vehicles, using for this service are eco-friendly.

Gett has its own office in London that provides customer service 24 hours every day.
5. inDriver – Better than a Taxi
---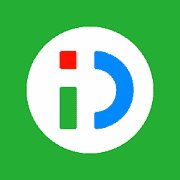 If you want to save your daily transportation cost even after having the best service, I recommend inDriver for you. Approximately 30% of your daily transportation cost on average can be saved using this ride hailing app. It is formed with a very user-friendly interface, and just a few taps are enough to get the easiest way to your destination.
Important Features
inDriver's ride service is available in over 300 cities in 26 countries, including the USA, Russia, India, Indonesia, etc.

Probably it is the only app that lets you negotiate the pricing with the driver by yourself.

Before the confirmation, it will show you the driver's name, car model, photograph, and other details.

There is an option to add your conditions like having luggage etc.

You can sign up as a driver and work in it to earn some extra money.
6. Beat – Ride App
---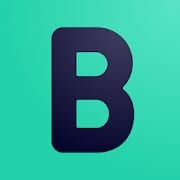 Want to have a simple ride using a ride sharing app on your Android device? Then try Beat. It is a very supportive taxi app for Android that will take no time to find you and take you to your desired destination. It is a free app, and it includes no extra cost. So, you just have to pay the actual fare to enjoy a ride with a very friendly and skilled driver. Want to know more about it? I think you should if you are facing problems with having proper transportation.
Important Features
Anytime and any day. You will find a riding service from Beat always.

Let you pay the payment with cash or using your debit or credit cards.

Supportive customer service is there to solve any problem regarding your trip.

All the drivers a quite experienced so, there is no reason to doubt them.

You can give a review and share your experiences of having the service.
7. Yandex.Taxi Ride-Hailing Service
---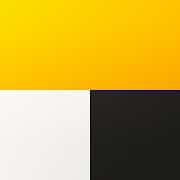 Another popular taxi-hailing app is Yandex. I think most of you are already familiar with the name because of its vast popularity. However, this essential app has brought all the facilities to have a safe and sound ride in your pocket. Only a few taps are enough to confirm a ride and get all its details, including the taxi fare. So, just by paying a very little amount of money, you can get a comfortable ride with Yandex.
Important Features
You don't need to call anyone. Just confirm the ride in the app, and the driver will find you himself.

There are two kinds of rides. Economic is the budget-friendly one while comfort trip prefers hour comfortability.

You can find kids-friendly cars here too.

Thousands of cities in 15 different countries are available with the services of Yandex.

Regular users will find it easier and more beneficial to use this useful app.
8. Juno: A Better Way to Ride
---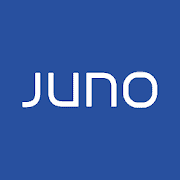 Are you living in New York City and also want to find a reliable taxi app for Android? If yes, then I recommend Juno for you. Want to know why it is so special? Well, it is not an average driving community. Instead, it is a very large community that takes only 4 minutes to find your location and come near you to take you to your destination. The community claims that over 30% of New York city's rides are taking care of Juno.
Important Features
Wherever you are in New York City, drivers of Juno will find you within 4 minutes.

Juno belongs to more than 30 thousand active drivers in New York City.

There 3 different types of services. Bliss is the average one, and Lux is for a luxurious ride, and SUV is for a group journey of over 4 people.

24\7 custom care facility, handled by real human beings.

Are you a guest in New York City? Congratulations, you will get a 10% discount on having the great service of Juno.
Download
9. Cabify
---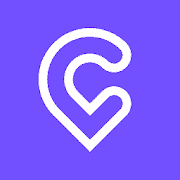 Let's meet another ride sharing app for your Android device. It is Cabify. Getting excellent service from Cabify is very simple. Just installed the app and signed in. Now tell them where you want to go and when you wish to start. Soon, they will show you the details of the driver alongside the taxi fare. If you think that everything is legitimate, just confirm it and have a sound journey with Cabify.
Important Features
Cabify is ready to provide its service to over 90 cities of different countries.

You can customize many things of its service like payment method and others.

The priority of this taxi riding app is your safety. This is why it always reserves a good number of skilled drivers.

Before you tap on the confirmation button, it will show you the taxi fare. So, if you think that it's not alright, just skip it.

To earn your livings, you can be a member of Cabify's skilled driver's group.
10. Wingz – Your Trusted Driver
---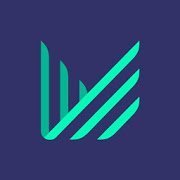 On your way to make a great weekend abroad, a road trip app or hiking app may not be enough. To make sure that you will have a taxi and other transportation near your hand in time, you can try Wingz. It is another popular taxi for your Android device. If you use this app, you don't have to wait for the taxi to come after confirmation. You can schedule your time and destination with it. 
Important Features
Provide car service with the lowest rate of fare.

Pre-schedule your appointments and stay tension-free.

All the drivers are skilled and very carefully chosen, so you don't have to think much about safety.

If you find any driver great, you can make your favorite driver list so that they can provide you with service when you need it.

All the details and photographs of the driver will appear before you for your safety.
11. Arro – Taxi app
---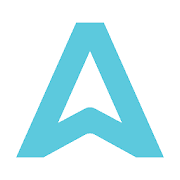 Want to visit the USA or UK? Then my recommendation for you is Arro, a supportive taxi app for Android devices. In more than hundreds of cities in different countries of the UK and US, this app-based taxi service is available to serve you. There are a good number of active and experienced drivers around those cities who are always ready to take you to your destination. 
Important Features
It always ensures a secure and safe ride with friendly and skilled drivers.

You can find a taxi 24 hours a day.

Supportive customer service is there to solve the problem of any inconvenience.

It shows the details of the driver alongside his photograph to ensure more security.

You can give a rating and review after experiencing a ride with Arro.
12. Careem – Car Booking App
---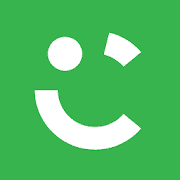 Do you want to keep your private driver in your pocket in a new city? Well, here is Careem, a great ride sharing app for Android that can call a taxi for you in no time. A group of experienced drivers is working for Careem around over 100 cities of the World. So, when you need a ride, just enter the location you want to go to and confirm your ride with Careem.
Important Features
In the cities of Middle East countries like Dubai, Karachi, Lahore, Jeddah, Riyadh, etc., service of Careem is available.

You can enjoy a ride from Careem anytime in a day.

For any kind of extra supporting issues, it has its customer care service.

You can customize your ride by choosing the car and approximate time.

You can pay after the ride by cash or using any popular banking card.
13. Maxim – Order a Taxi
---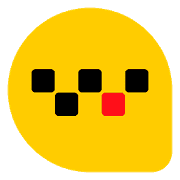 Enjoy an economic and comfort journey with Maxim, another most-downloaded ride sharing app for Android. It is safe, and all the drivers of this service system are skilled and experienced. The fare is legitimate always. So, there is no reason to negotiate. Also, the active customer care of this app service is very supportive and always ready to ensure the best of them.
Important Features
Available in 19 countries, including Russia, Italy, Ukraine, etc.

Drivers of Maxim are available in more than hundreds of cities like Milan, Saint Petersburg, Moscow, Poltava, Jakarta, etc.

It will show the trip price and approximate time to reach there before confirmation.

There are several ways of getting a discount to lower the fare.

You can pay the fare by cash or through any of your banking cards.
14. sRide – Office Ride, Carpool, Bikepool, Rideshare
---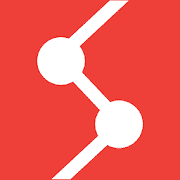 sRide is an all solution for both bike and car owners and freelancer drivers. It has made the riding experience enjoyable as most of the procedures can be done through the app. sRide is available in more than 10 megacities in India. You will be amazed at its carpool, bike pool, and ride-sharing features in one place. It can make your life hassle-free and save you from extra expenses. 
Important Features
It offers instant responses and gets lots of matches for carpooling or car-sharing in no time.

sRide offers total support for online payments and gives you the option to have cashless carpool rides.

The app is interested in a built-in chat system to communicate with other riders or users. 

If you are concerned with safety, then sRide will be a great option.

You can also enjoy different promos and referral facilities within the app.
15. Tap30
---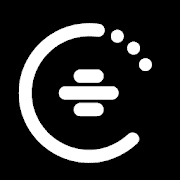 Taxi reservation is elevated with the help of the Tap30 taxi riding app. One can use the app to get access to taxi rides nearby at any time of the day. Tap30 is available in the middle Eastern cities currently, such as Tehran, Karaj, Babol, Yazd, etc. It is known for its comfortable rides and safety measures. One can also use the provided function 'Travel Safety,' which shares the ride's information to passengers selected contacts and social platforms.
Important Features
The app provides two types of services, one is car reserving, and another is ride-sharing.

You will be able to complete any process within a few seconds by following simple steps.

It offers the freedom to change the route while traveling and stop anywhere with flexible payment options.

The app has interactive rating options, and it helps to filter out the good drivers among the lot.

Safety is one of the key perks of this service, and there are options for both credit and cash payment.
Download
16. Via: Low-Cost Ride-sharing
---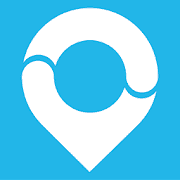 It's great to visit places daily at a low cost, right? Via is an easily accessible and affordable way to roam in the city area. You will have to place a request from your phone, and a rider will get in touch in no time. Its services are quick and hassle-free. The best part is its affordability and competitive pricing. So, why spend more when you have Via in your hand?
Important Features
Via works smartly and offers nearby rides that are headed to your destination.

With Via, you won't have to wait in the busy city areas of Chicago, Washington DC, and New York anymore.

It provides unmatched customer service and commuting satisfaction.

It offers reward points and ride-credits for your friends and family members with the referral system.

The payment system is easy and versatile as all the payments are made through the app. 
17. Zipcar
---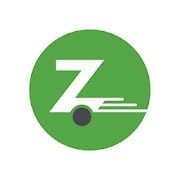 It's easy to rent a car for a flexible amount of time with Zipcar. You will find thousands of different cars for booking nearby. Zipcar offers a wide range of facilities such as reservations ahead, flexible insurance, gas schemes, damage coverage policies, and so on. You will find sedans, minivans, sports cars, minibusses, etc. This supportive ride sharing app for your Android devices makes the car reservation experience enjoyable.
Important Features
It offers advanced filtering options to choose cars by brand, availability, model, and so on.

You will be able to locate your reserved car easily by honking its horn through the Zipcar app.

It offers full customization of plans and lets you freely change, upgrade, and extend your reservations. 

You will be provided with great customer support, both online and local centers.

The app is provided with regular updates, and redeeming vouchers through the app is available.
18. TMDriver
---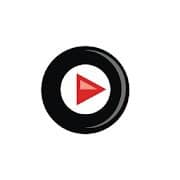 TMDriver is a must-have for persons who use the Taxi-Master app to provide taxi services. It works flawlessly with any Android device. It is a communication module to contact drivers for the Taxi-Master system. It smoothly transfers data and information to the drivers from the logistics center. It covers real-time data of moved distances, time, and cost for the convenience of the cab-drivers. 
Important Features
The app works by using GPS technologies and exchanges information with the dispatcher's office through the mobile network.

It helps in calculating the distance traveled and the costs of the rides.

It allows sharing information of coordinates and vehicle speed with the Taxi-Master system.

It helps in locating free parking lots nearby.

The app offers an automatic registration process and message sharing between drivers and providers.
Download
19. Swvl – Bus Booking App
---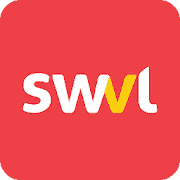 It's more affordable to roam around places by bus. Swvl – Bus Booking App makes the bus reservation experience back at your hand. It is one of the most popular ways of traveling and trip management in the regions of Africa and Asia. It lets you have comfortable and safe journeys to your destinations. So pick Swvl for saving some valuable money and time in your busy life.
Important Features
It provides more than 75% of saving from other ways of transportation and car booking apps. 

All the buses are well maintained and provided with comfortable seats. 

It promises a safe and quality journey as all the bus drivers are trained professionals.

You will find a hygienic environment and a fully functional air conditioning system in all the buses and vans.

The app's interface is user-friendly and also offers a world-class customer care team for instant support.
20. Flywheel – The Taxi App
---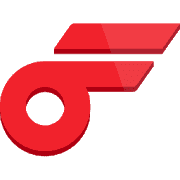 Now, you can get a taxi in no time with Flywheel – The Taxi App, if you live in the areas of San Francisco, Sacramento, San Diego, and Seattle. It is one of the fastest responding taxi riding or booking apps you will get for your Android devices. You will be able to complete the full process within the app. Life is easy when you request and pay for your cab-ride in one place without any complications.
Important Features
They provide their authorized cab drivers most of the time to keep the fare price at a minimal range.

It is one of the cheapest ways to get a cab-ride on a busy day.

The app lets you reserve a taxi with just some taps on your phone screen without any hassle.

You don't need to carry cash all the time for hiring taxis as Flywheel offers a full set of payment systems.

It is also featured with highly responsive customer service.
Final Verdict
---
Waiting for a recommendation, right? Well, do you remember what I said before heading towards the apps' description? It is about finding the apps that provide services in your locality. Did you get it? That is my recommendation because the best ride sharing app for your Android device that doesn't work in your area won't do anything for you. So, you must find the one that can come as a help. However, you can try Uber or Lyft because these two apps have their services in almost all the cities. 
Now, inform me if you have chosen any other taxi riding apps that work in your area. You can also share your experience of using those apps. If you are too concerned about security, I would like to remind you not to depend on others always. Whenever you are in a taxi or car, make sure you are using the seat belt properly. I wish you will have a safe journey always.