Games are undoubtedly fun, but it will be much more than that when you have selected the perfect one to spend time with. Whatever device you are using or wherever you are, you deserve to play a game with high-quality graphics that will offer you an excellent performance. A good game should be something that will keep you engaged for a long time without being bored. So, I am here to help you choose the best car games for windows to pass your free time.
Best Car Games for Windows PC
---
Car games are a fascination to game lovers and are loved by almost people of all ages. But choosing the best car game among the thousands of games available in the market can be quite difficult. In this article, I will talk about the 10 most breathtaking windows car games that will be hard to stop playing once you start.
1. Forza Horizon 4
---
Since its first launch in 2005, the Forza Horizon series has been getting many positive reviews, and people claim to have a real-life experience with this game. Despite their huge popularity, the team has been working tirelessly to get the best out of the game, and I must say, this new version of the franchise launched in 2018 is one of the best racing games I have ever played!
The ten-hour journey of Forza will make you race through the world while coasting around the lake district, cruising through the British villages, and racing through the Scottish Highlands.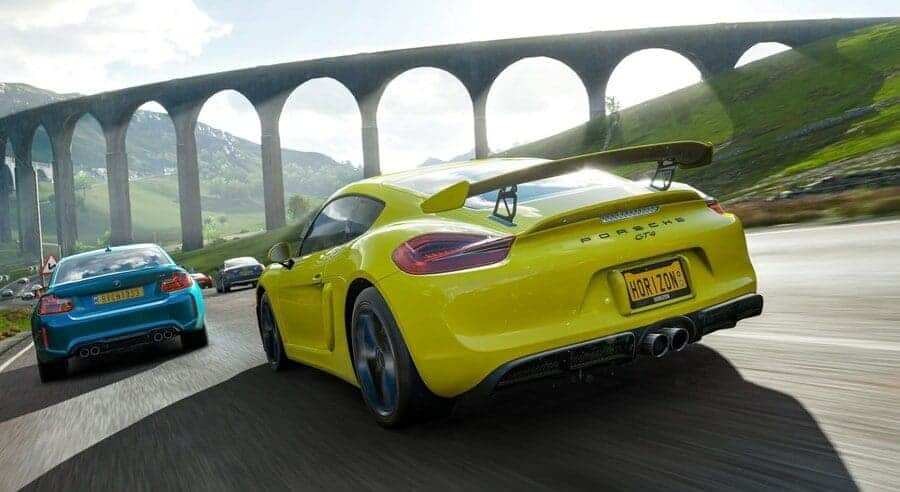 As the weather changes throughout the game year, so do the scenery and colors! Moreover, you will need to change your driving style to suit each of the seasons! In case you find it difficult to cope with the changes, you can take all the necessary help from the Forza Horizon 4 beginner's guide.
Besides all that, you will get a chance to participate in seasonal championships, traditional races, stunt jumps, co-op campaigns, and many more. Furthermore, the introduction of 2 huge DLC expansions has made these already attractive games far more interesting.
Important Features
Excellent visualization of the real world.
Includes almost more than 540 licensed cars.
Amazing amount of visuals and detail in the scenes.
Handling the huge number of vehicles is quite smooth.
The online functionality offers a real-life experience with multiple players.
Pros: A super comfortable game with 4K resolution.
Cons: Forzathon Live events are somewhat not engaging
2. Project CARS 2
---
If you have any idea about the Project CARS franchise, you will know that this is another excellent simulation racing game series that has put some extra effort into real-life problems with steering and acceleration.
Though the first one already included a huge number of car selections with excellent driver aids and amazing physics engines, Slightly Mas Studios decided to develop another one with promising features and surely better than the previous one in 2017.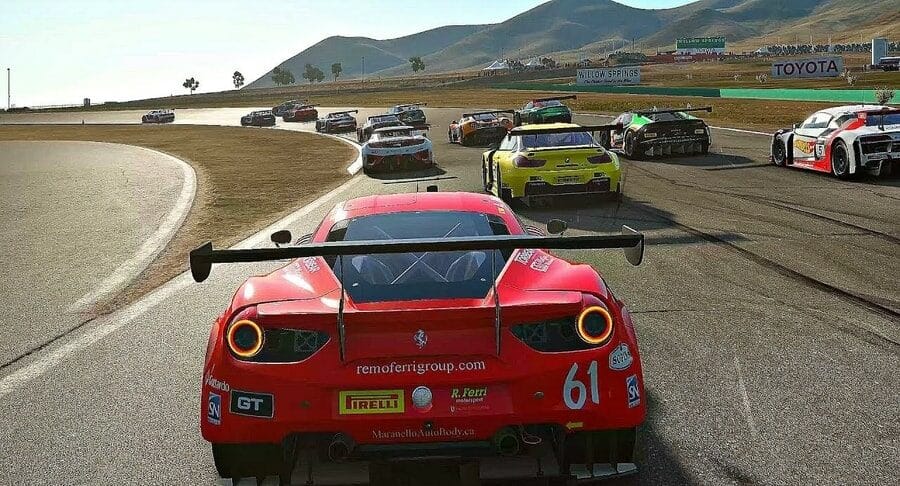 Besides an increased number of vehicles, Project CARS 2 includes several more strong track layouts. The LiveTrack 3.0 system comes with several track temperatures and dynamic weather patterns that make each race livelier and more practical.
Furthermore, this game is totally compatible with VR headsets and supports almost 12K resolution enabling you to play it across three monitors. So, we can say that the engineers really put their heads into it to make sure it didn't lack anything!
Important Features
Inclusive handling of the car models and structures.
It contains lively details about the steering and accelerator.
An excellent number of cars and tracks.
Outstanding audio design.
Pros: Makes digital or online driving a pleasurable experience.
Cons: AI might be constant and disruptive.
3. iRacing
---
iRacing is another simulation racing game on our list that is something next to real-life driving. With all the rule-based everyday leagues and the meticulous details about the recreated cars and tracks, this game can help you learn to drive on a PC!
If you consider other racing games for windows, iRacing is not very cheap. But it can be an excellent investment if you can put up a great deal of your time and compete against the best players.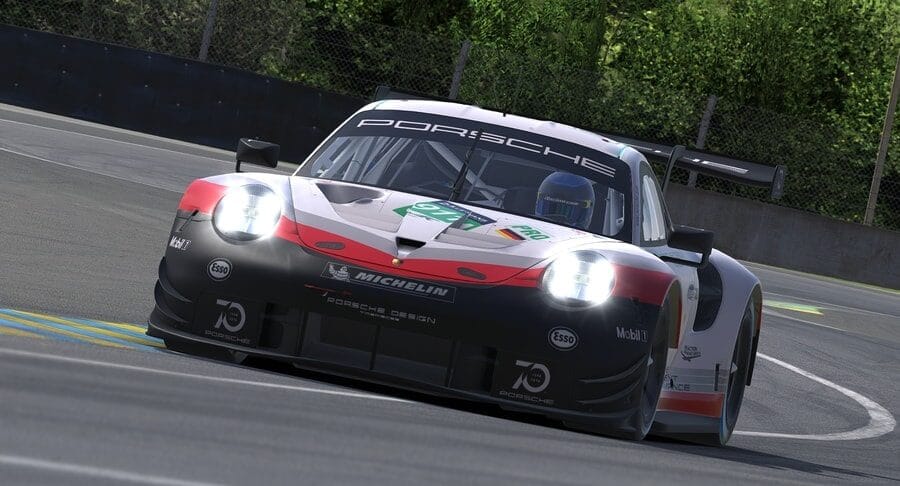 The huge collection of cars and tracks makes sure that you don't miss out on any opportunity. Competing against your own time to beat your best might be quite common if you are a casual player. Moreover, you can also build a career in eSports sim racing or compete in real motorsport by being a top-notch player in the iRacing universe.
Important Features
The leagues and competition structures give out a solid real-life feeling.
The tracks are really accurate and laser-scanned.
Excellent audio quality.
Suitable with almost all VR headsets.
The excellent competition structure gives a real feeling when you progress up the ranks.
Pros: You can race in teams that include more members than the driver.
Cons: A little expensive
4. DiRT Rally
---
This game might not be for you if you want a casual driving experience. The DiRT Rally 2.0 requires you to follow the launch instructions with directions and numbers given by your co-driver.
In fact, if you are unable to handle all the rules and bend in the game, it will be soon enough that you get smacked into a tree. That means, unlike most other casual car games for windows, this one is full of hardcore sensibilities, and failing to complete the instructions is more than common.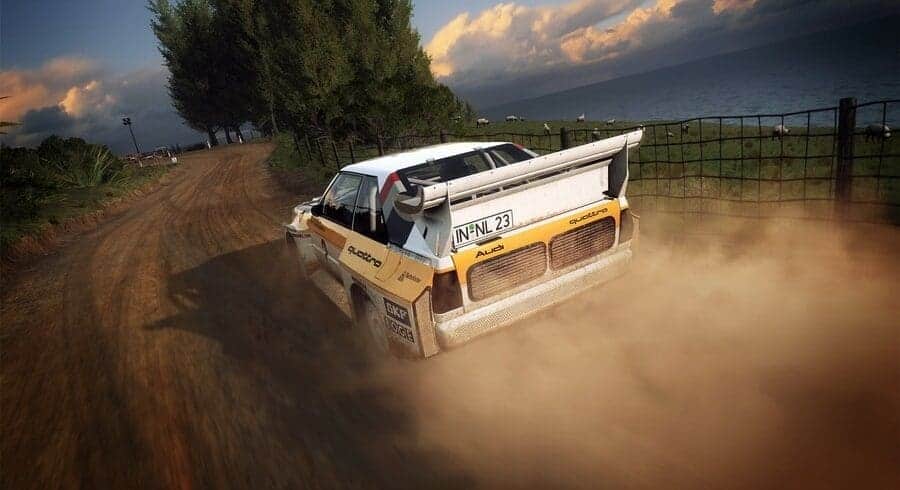 However, if you think you are an expert in driving games and nothing can stop you from reaching the finishing line, I suggest you go for it! The top-notch car designs, excellent visuals, and a huge number of competitions – this game has everything you might need in a racer from the Colin McRae Rally. In brief, the DiRT Rally 2.0 has dug within the wide racing universe, making it one of the ideal off-road landscape experiences.
Important Features
Super challenging races.
Meaningful details to the landscapes and car models.
Full of reach options for tinkerers.
Excellent rally driving.
Daily and weekly challenges with fresh content.
Pros: The challenging and rewarding process is interesting.
Cons: Awkward presentation besides driving.
5. Formula One
---
Formula 1 and Formula 2 racing are quite fascinating, and watching the races with those unique cars is bound to make you wish to try. Keeping that in mind, the Codemaster has decided to come up with a Formula One series that will make your lofty dream come true. The twelfth installment of the sequence, Formula One, has been providing gamers with plenty of pleasures with its official drivers, teams, and circuits since its launch in 2019.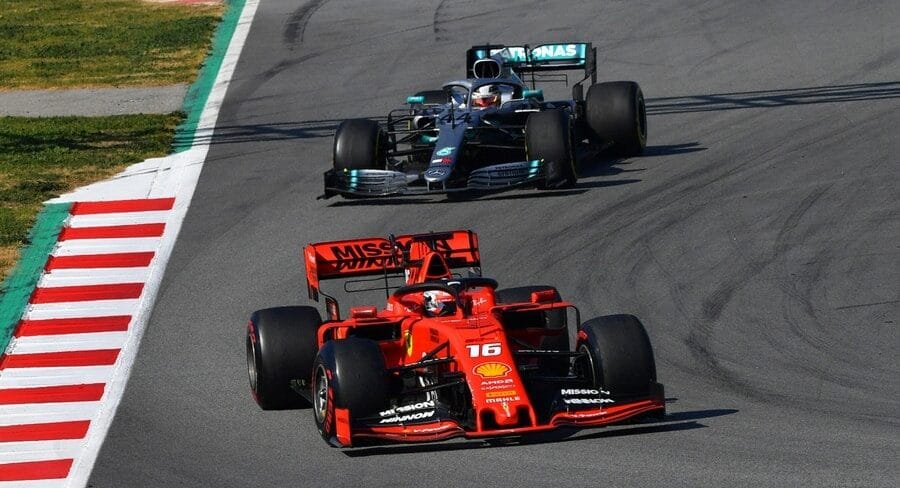 An attractive addition to this new edition's features is that the users can now design and customize their car models. Racing has also perished in the last few years. This official F1 game presents championships like the real ones and makes the user feel proud of their achievements. In short, this game is not one of the best car games for windows for no reason!
Important Features
Story scenes that make the career modes more interesting.
The multiplayer races are very competitive.
Excellently detailed visuals.
Most real-life formula one experience.
Excellent resource management.
Pros:  Great inspiration to the F1 universe.
Cons:  The track layouts might not be totally accurate
6. Asphalt 9: Legends
---
This new addition to Gameloft's world-famous franchise, Asphalt 9: Legends, has already become a favorite choice for car game lovers. Many users have compared the game with the Super Mario series due to the jumping and steering through the legendary corners that you need to focus on while in the game.
The game takes a lot of time to hurl through the air and pinwheel uneasily. But when it comes to the most excellently visualized free car games for windows, it will be hard to beat Asphalt 9: Legends.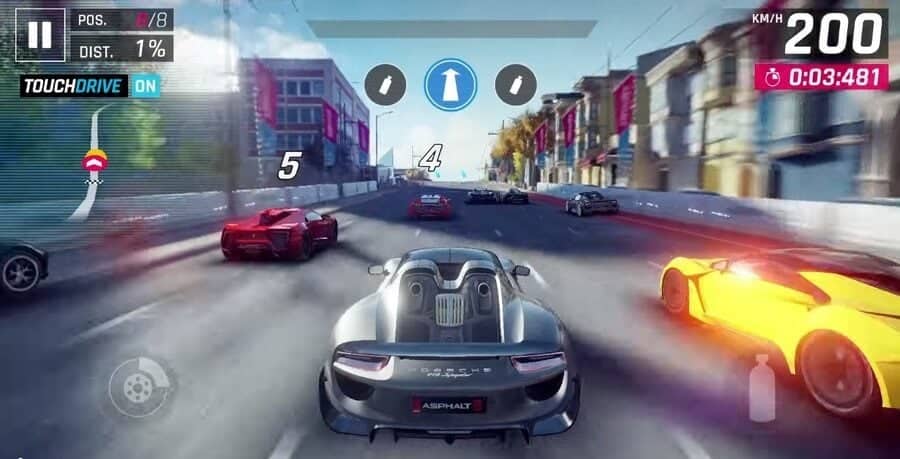 One of the attractions of this new version is the Touch Drive mode. When this mode is enabled, you will have to do nothing but control the drifting and boosting, and the car will automatically accelerate and turn for you. Like most other car games, you can unlock and customize vehicles according to your choice.
Important Features
Multiplayer game mode allows you to play with seven players online.
The New Touch Drive Mode makes the game more interesting.
Double-clicking the brake button will allow you to have a 360-degree quick spin.
The weather patterns and changes in the landscapes are quite realistic.
Three different types of in-game currencies for you to earn.
Pros: The game is compatible with the most major platform. Also, you can have 800 whopping events to play through in 60 seconds.
Cons: Unlocking new cars requires a lot of effort.
7. Gear.Club
---
With its advanced gameplay and excellent visuals with customization options, Eden Games' Gear.Club has been a huge success since its launch in 2016. However, it was hardly a surprise since the developers were already world-famous for bringing out games like Test Drive Unlimited. Whichever ISO device you choose to play in, the game will offer marvelous racing experiences to you. Thus, it's undoubtedly one of the best Windows car games.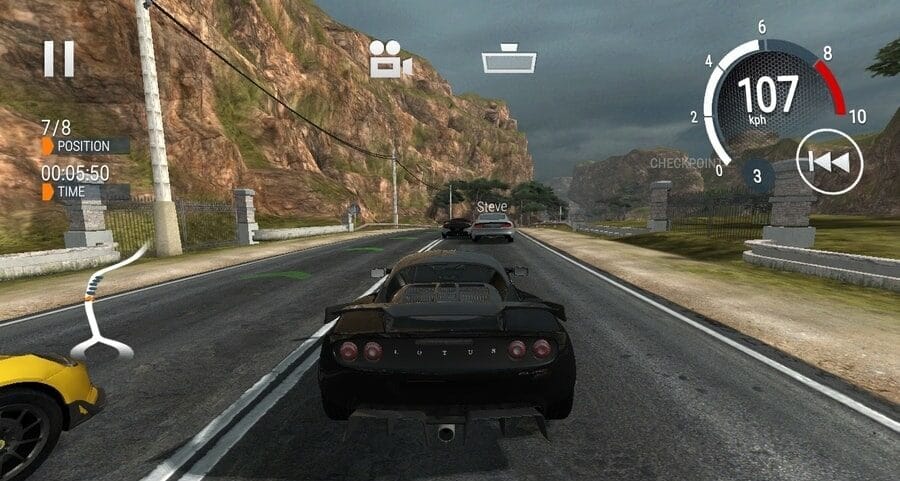 The game's simulation style is a free-to-play model that will allow you to play with the best racing vehicles in the world. But you will have to fine-tune your car properly to stay at the top while competing with the finest players. The game's campaign mode is full of fast-paced action, making it way more interesting.
Important Features
You can now enjoy the engine and interior designs in 3D.
It's easier to have a collection of the most powerful hypercars.
You can experience magnificent tracks and exotic locations.
The garage is used to upgrade and color the cars you unlocked.
You can build several workshops inside the garage.
Pros: Authentic handling of thousands of cars and extremely tweakable performance.
Cons: The cars are a little costly for you to increase your collection.
8. Assetto Corsa Competizione
---
The Assetto Corsa Competizione means "setup tuned for racing," which has successfully managed to hold out the legacy of its name. Though it has taken the developers many failed attempts in the racing industry, they finally managed to develop one of the best racing simulations available in the game world.
This game is something that offers more precise and satisfactory long-term racing leagues. The game's handling has gotten a lot better due to its excellent force feedback wheel.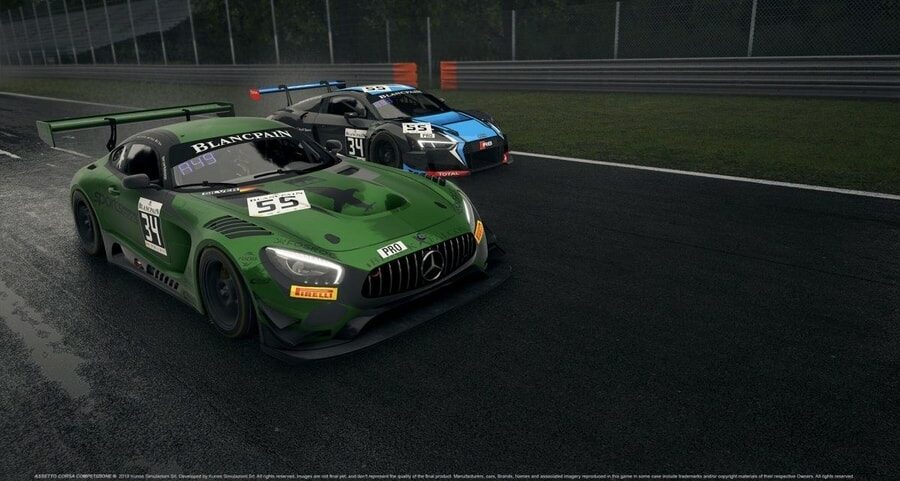 Important Features
Engine 4 provides a more photorealistic rendering and a precise scenario representation.
The excellent single-player simulation will make it hard for you to stop.
Realistic animations offer motion capture.
The landscapes and animations are suited to realistic weather conditions.
Cons: The lap time is rather slow.
9. Need for Speed
---
When it comes to car racing games, Need for Speed is the most popular game, without any doubt. Since 1994, the NFS series has dominated the racing game industry to engage a large number of youngsters drastically. The gameplay is super fun and engaging and introduces you to new possibilities with its latest perks and challenges.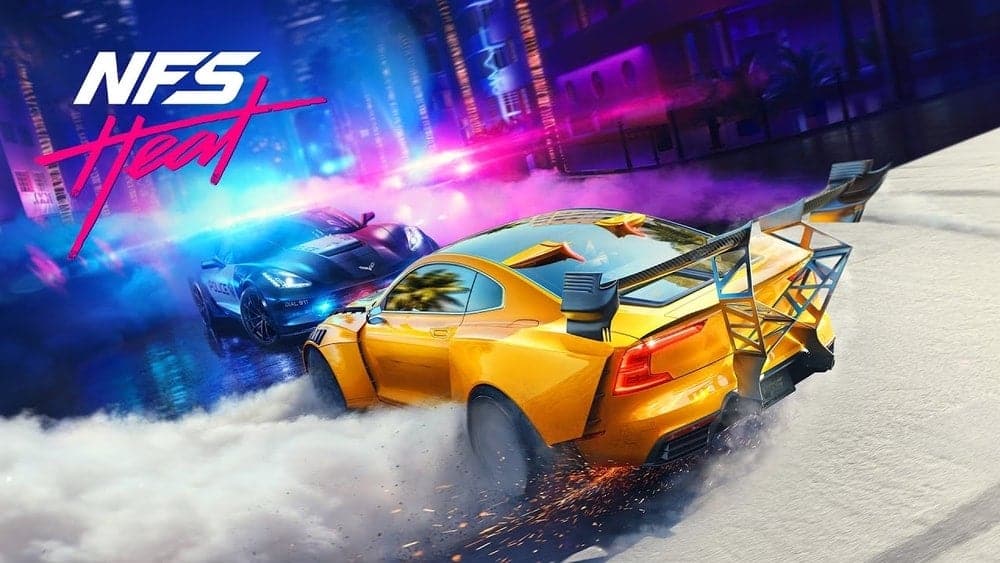 Important Features
You get a wide range of brand-new car models with extreme specs.

It has been proven to be super challenging for players.

The graphics quality is stunning while keeping sharp details.

The story mode is fun and engaging enough to hold you to the last!

The game truly offers you a lot of things to discover.
Pros: The challenges and multiple roads to the destination keep you at the edge of your seat throughout the game.
Cons: The storyline can be a little slow.
10. Rocket League
---
If you like fancy and flashy graphics in a game, you are bound to love Rocket League. It's a game that's both super challenging and fun. The best thing about Rocket League is that it constantly updates the events and challenges that add novelty to the game. Overall, it's one of the best car racing games in that super relative to the day.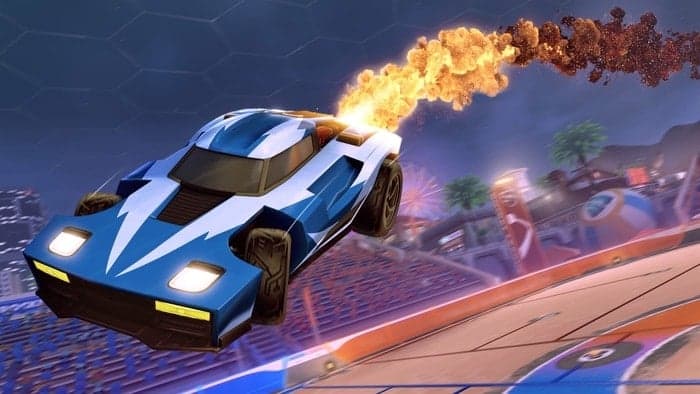 Important Features
The game offers an easy user interface for the players.

You will get a complete package of challenges and events.

The game comes with endless customization options and possibilities.

It allows you to compete with online players making the game way more challenging.

The game is completely free, and you can easily download it from the website. 
Pros: The game keeps adding new content and events that help keep it super relevant and fun for the player
Cons: It might feel too flashy for some players.
Our Recommendation
---
When it comes to doing the best car racing games available, it's hard to beat the extraordinary features of Asphalt 9: Legends. Whichever device you are using, this game is sure to give you immense pleasure and allow you to feel a real-life driving experience.
The graphics and excellent audio quality will make you feel like you are inside the game! However, you can choose any other game from our list since these are the most amazing and realistic car racing games for game lovers.
Finally, Insights
---
Playing car games can be a really enjoyable way of passing leisure time, and some of them can really hard to stop playing. In this article, I have listed the 10 best car games for windows, which you will find really hard to resist, and the tough competition will continue to pull you into the game. Most of the games we have listed contain high-quality and realistic graphics that offer you a real-life experience with the racing simulation.