You may hear about some apps and software that help people to monitor other devices. We call them – spy apps or spyware. Most users try this tool to spy on their kids' or partners' activities. Some people also use them to monitor their employees' acts as well. But some of you don't believe in such a tool, right? Yet, it is true that there are many spy apps for iPhones that really work and come with strong monitoring functions. However, if you want to try such an app on your iOS/iPhone device, you are on the right track.
Best Spy Apps for iPhone
---
First, let me inform you that you may not find the best spyware for iPhone on the AppStore. Even we didn't get them as well. We check a lot of iPhone spy apps from their official websites. We used them to ensure reliability and their working capabilities. Some tools initially disappointed us with no real-time monitoring capability and poor functions.
But some apps were also there that just made us bemused. We even got surprised by the functions. However, we brought all these apps together in a list and presented it right here. You can check their functions and other details from the list too.
1. mSpy: Find my Friends Phone
---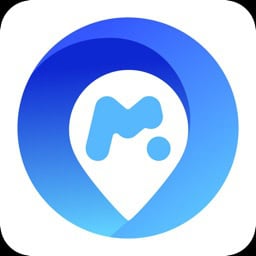 On top of our list of the best spyware for iPhone, we are introducing mSpy, Find my Friends Phone. It will let you know the incoming and outgoing calls and messages. You can get information about the installed apps, emails, calendar activity, and more. Besides, you can check social media and popular online messengers. Also you can watch out for the other media files as well.
Important Features
In this app, you can check real-time GPS location on the map, which will update every 20 minutes.

It allows you to create a virtual fence so that you will receive alerts whenever the zone limit is crossed.

You can watch over the contact list to know the people your kids are talking to without your permission.

Here you can add an alarm button for emergencies to track the phone with one tap immediately.

Detailed past location of 3 months will also be available not to worry when your loved ones are not around.
Pros: The app is not visible on the target device. Also, the activity data is updated every 5 minutes.
Cons: The location sometimes may not be in real-time.
2. SP Camera
---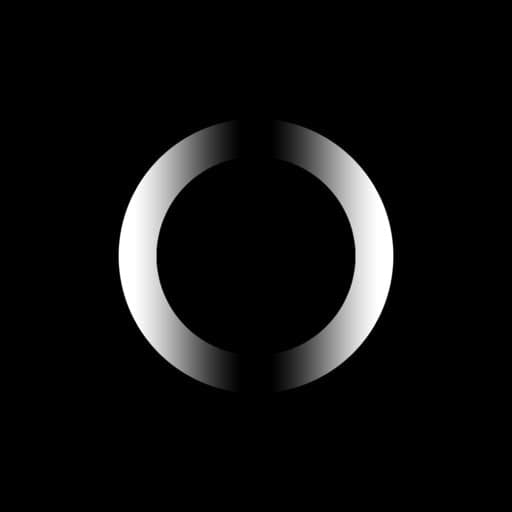 Using SP Camera, you can pretend like you are using the web browser or looking at a still image while recording any action secretly. The built-in photo timer can capture photos without tapping. Again, the app will turn the screen fully black during capture. Finally, we can say that it is one of the best apps for spy purposes.
Important Features
This powerful iPhone photo spy app will help you record photos and videos safely in hidden mode with fake backgrounds so that it doesn't show up.

It supports the Apple watch remotely for recording control even from a distant area.

There is no way anyone can prevent you from recording, as you can secure UI buttons using the passcode.

You can keep your private photos and videos secure by hiding those folders.

For a real special agent experience, you can hide the control buttons.
Pros: When you use the motion detector mode, the app records the motion scenes automatically. Furthermore, the app will work in the background.
Cons: Some users faced transaction issues.
3. XNSPY
---
Without any doubt, XNSPY is a reliable app when it comes to spying. Without any lags or brakes, you can truly experience assistance in watching over a person's device. Moreover, it works with or without jailbreak. You can go geofencing, define places, and check out watchlist dresses. In fact, this powerful spy app for iPhone is totally undetectable as well.
Important Features
You can keep track of remote iMessages as well as other IM apps like Viber, WhatsApp, Skype, Tinder, Line, etc.

The app will let you watch over incoming, outgoing, and missed calls with time, date, and even relevant addresses.

It helps you to find out the GPS location and location history.

If a new iCloud backup is processed, you will receive alerts so that you don't have to monitor it all the time.

Here you can observe web browsing, saved bookmarks, and on-storage multimedia like iMessage photos.
Pros: XNSPY provides a Call Time Activity Punch Card, which will disclose the number of calls at a particular hour or day of the week. Additionally, you can check out the top 5 callers and call durations.
4. FlexiSPY
---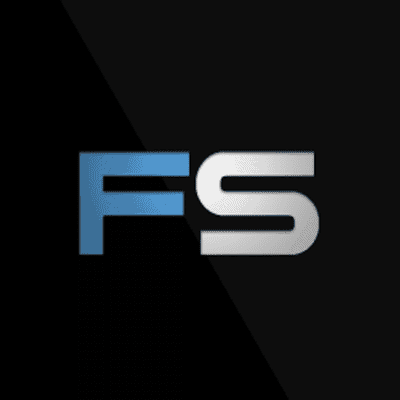 Let me introduce you to the easiest way to track and spy on an iPhone – called FlexiSPY. This app will help you learn anything that happens on an iPhone with its powerful monitoring system. Furthermore, the functions of this spyware for iPhone are easy to perceive, and you have to install it from its official page. The installation process is also very fast and hassle-free indeed.
Important Features
You can keep an eye on other phones' SMS, Email, and call history using this app.

It lets you check the stored files, including photos and videos of any device.

You can run this app both in visible and invisible modes to keep your monitoring activities secret.

This app can turn on other devices' microphones and let you listen to the surroundings.

It will also help you check others' Snapchat, Facebook, Instagram, and other social media activities.
Pros: It does not just check the call history; you can use this app to listen to the conversation made via phone calls or live chat using a particular device. Additionally, you can record the conversation as well.
Cons: Some users think this tool's installation process is complicated.
5. Highster Mobile
---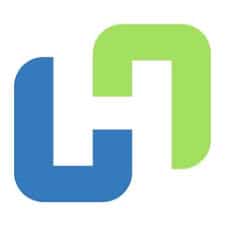 Monitoring an iPhone or iPad used by someone else is now easy and hassle-free. Use Highster Mobile to make it possible. Well, this powerful spy app comes with a monitoring system that lets you check any file on an iPhone or iPad. Using this app, you can even check data, call history, browsers, and messages of other devices. And the functions of this app are very easy to understand.
Important Features
This app will help you check out the call history, timespan, call durations, popular contacts, and so on.

You can also check messages on social media and even phone.

Checking Emails and all the stored files is very easy with this app.

You can use the powerful stealth command to control the phone camera.

This app also views the Sim card's real-time location.

Initially, it shows the website browsing history of other devices.
Pros: It doesn't need any jailbreaking. Plus, a one-time payment will bring lifetime access to this tool.
Cons: This app doesn't work well for an instant response. It takes too much time to work.
6. Spyic iPhone Spy App
---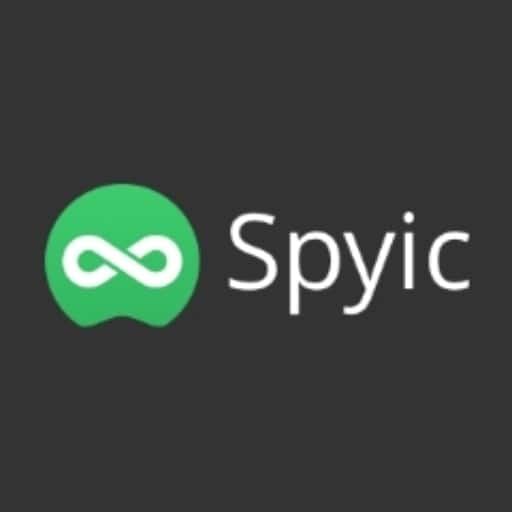 If you are planning to keep an eye on your kids, partner, or even on your employees using an iPhone spy app, Spyuc can be a good solution. This app comes with extensive compatibility and lots of exclusive functions. Furthermore, you can get an iPhone's real-time location alongside tracking many functions of that phone, even if you are not a user of it.
Important Features
You can track the real-time location of a device with a little information only.

Tracking others' calls, checking call history, and even recording conversations is quite easy with this app.

It helps you check the stored files of a device. You can download files and photos as well.

It lets you check the browsing history and other data of that device.

You can keep this software hidden from your device, and it will run secretly in the background.
Pros: This spyware will help you check the notes of other devices and make a copy of those notes.
7. Spyera
---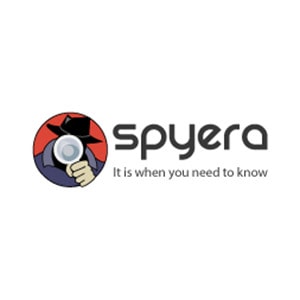 Let me introduce you to undetectable spyware that works seamlessly on your iPhone and iPad. Spyera comes with a clean UI and perceivable functions. You don't even need experience using a similar app indeed. However, you can monitor other iOS devices and their Windows PC, macOS, and Android devices using this spy tool. Seems interesting, right? The following features will boost your interest thrice.
Important Features
Using this tool, you can check out others' phone calls, record the conversation, and check the call history.

Keylogger is an advanced function that helps you learn what you are typing using a particular device that you are monitoring.

This app will run behind the background, and it won't keep a piece of evidence, either.

You can access other media files and download the files, including photos and videos.

This spyware will also help you check others' SMS, Emails, and other social media accounts.
Pros: You can also check the device's real-time location and get the full browse history of the device.
Cons: This software doesn't have a versatile payment option. Initially, you can use your credit card for it only.
8. Mobistealth
---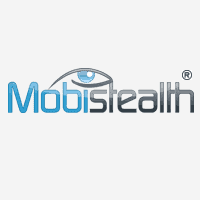 Mobistealth is a highly versatile spy app for iPhone, which is also available on other popular platforms. It is a complete solution for your personal investigation. This app works flawlessly on iPad and other Apple devices. Moreover. It features a highly accessible UI with easy operations. The packages are also affordable, allowing a wide range of users from all ages. You can check out the following features of this app before making any decision.
Important Features
It does not require jailbreaking to use on your iPhone.

This app can monitor SMS, calls, locations, etc., with up to 100 percent reliability.

It natively supports Facebook, WhatsApp, Snapchat, Messenger, etc.

You can monitor all the social media activities, audio-video calls, and web browsing data from your iPhone, iPad, Mac, and other devices.

It does not put any stress on the device of its limited system resource requirements.

Mobistealth also integrates real-time location tracking facilities and remains operational even when the GPS is inactive on the device.
Pros: The installation settings are simple, and anyone can use them without any issues. Besides, it is undetectable and offers a very secure ecosystem.
Cons: The exclusion of the trial period gives it a hostile vibe among potential users.
9. Auto Forward
---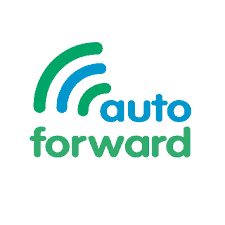 Auto Forward by Powerline Group Inc. is a powerful spy app that gives the users of this app the edge of superior compatibility. After installation, most of the operations require just a few taps to check the activities of the targeted iPhone. Moreover, this app allows locking the device from anywhere at any time. It can also monitor all the popular messengers without issues, and users can access it from their PC too.
Important Features
It allows the users to monitor and filter out SMS or text messages.

You can track down your targeted devices in real time, and it shows the location on Google Maps.

Users can block any apps or websites from the particular device remotely.

This app offers an interactive control panel that comes with unparalleled monitoring facilities.

It includes live monitoring with functional controls on the targeted iPhones.

Users can check call logs and browsing history, which helps parents check on their kids.
Pros: It shows the latest activities on the social media apps of the device. Besides, it works on almost all iPhone models and Android phones.
Cons: Some users think the installation processes are a bit complicated.
10. WebWatcher
---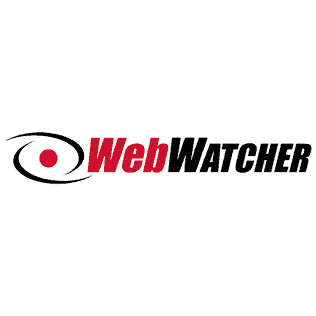 WebWatcher is the last one on the list for today, and of course, it is not among the least. This app offers complete monitoring of your iPhones and other devices from your go-to iPhone. It is also easy to set up and requires less than 5 minutes to install and link with your iPhone.
You can check all the activities on the target device remotely. Additionally, this app does not require any additional knowledge of spyware to use properly. Moreover, it does not need any hardware to operate this app.
Important Features
It is one of the best available apps for parents to check on their children's activities.

You can add multiple devices of the same person and monitor the combined data in one place.

This app can monitor Android and Windows devices from your iPhone and iPad.

It can track SMS, phone calls, photos, web history, locations, social apps, popular messaging apps, etc.

This app is highly secure and tamper-proof, so you can rely on it without a doubt.

It does not cause any lockouts; moreover, you will have a lag-free controlling panel on your iPhone screen.
Pros: It does not require jailbreaking your device to use it properly. Furthermore, you can monitor your personal computers from your iPhone.
Cons: Some users did not like the operations of this app.
Our Recommendations
---
Not a single app here I mentioned dissatisfied us in any way. And I am pretty much sure that you cannot complain about their functions as well. That's the problem here to make you confused, right? Well, it's a problem for me in today's case too.
Even all these 10 spy apps for iPhone are quite compatible. But for me, mySpy and XNSPY seem affordable and unbeatable. And SP Camera is the only different app I mentioned in the list that you can secretly capture photos and videos. Even you can use any app from here, and none of them will disappoint you with poor functions.
Finally, Insights
---
Before saying goodbye, let me warn you about this app. Some of the tools contain some legal issues, terms, and policies that are highly suggested to follow. Equally important, using these apps for fair issues is better.
Furthermore, none of these spy apps for iPhone will take responsibility for your activities using their facilities. However, you must be educated and have self-respect enough to use such an app for a fair reason. Hopefully, you will get some help from the list of suggestions. Thanks to you for staying with us.