Every business comes with a unique goal that helps to establish it in the existing competitive market. It is important to maintain the standards and take care of the basics for achieving long-term financial outcomes. That is when the financial management software comes in to develop and stick to your budget easier. It can also assist you in monitoring your credit score, link to the bank accounts, track expenses, manage investment portfolios, and so on.
Your financial needs play the most important role in determining the software that will be the best fit. While some financial software can help you manage an investment portfolio, some are focusing more on budgeting and expense tracking. You will also have to keep the budget for handling financial needs in your mind. This article will talk about the features of the best financial software, and so if you are looking to get your finances in order, you are in the right place. 
What Is Financial Management Software?
---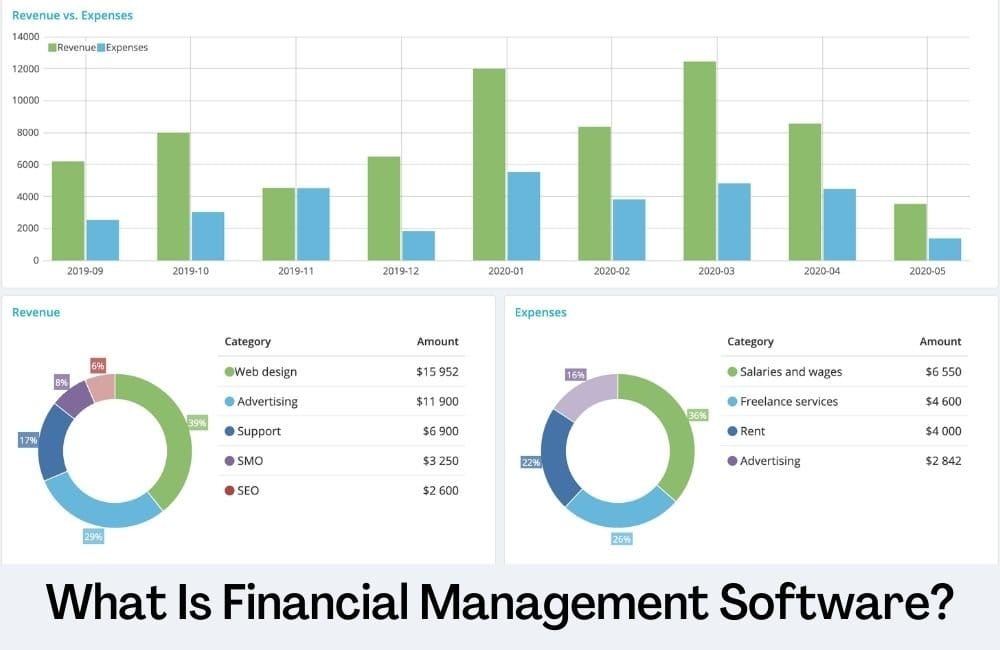 A financial management software commonly known as FMS helps organizations to manage assets, income, and expenses. It has a specific set of features that have fitted it as an essential part of the business processes nowadays.
If you want to talk about various functions performed by a financial management system, then we can mention reducing accounting management errors, maintaining audit trails, as well as ensuring compliance, and maintaining applicable accounting standards. It can also take care of payroll management, inventory tracking, tax preparation, and so on. 
Advantages of A Financial Management Software
---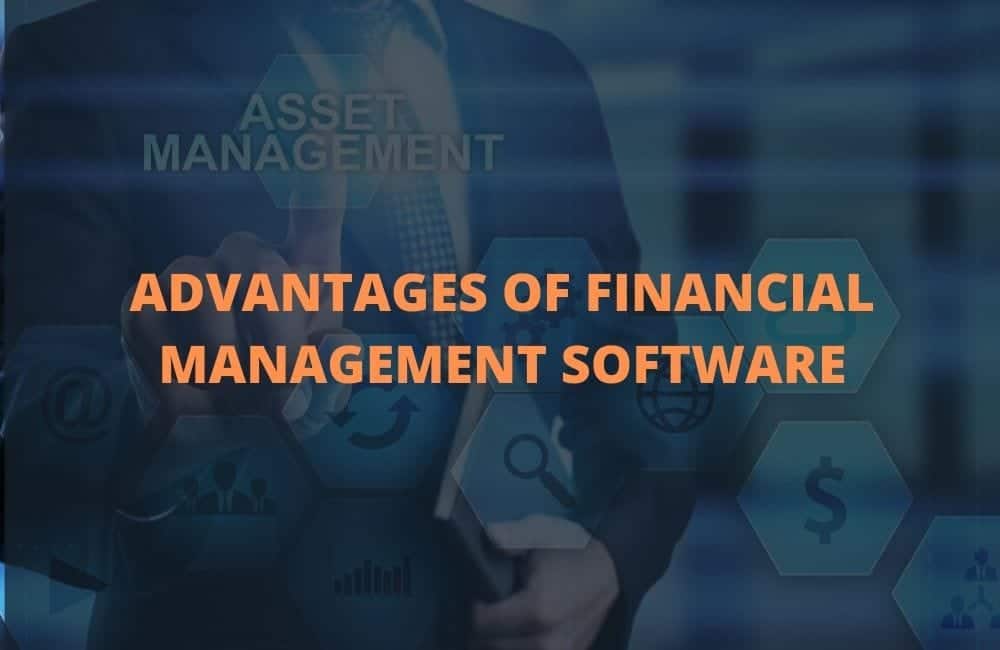 You will find no other software that can handle the financial resources of your organization better than financial management software. Starting from planning, organizing, directing, and even controlling financial operations, FMS can help you to apply management principles for increasing efficiency. We are going to discuss the advantages that an FMS can render for your company below. 
Transparency Of Information: For developing a solid understanding within and outside the organization, transparency of information can play a crucial role. An ideal FMS can ensure the systematic distribution of all information to all business users.  
Better Decision Making: A financial management app can collect and provide all financial information to facilitate better decision-making. As a result, you can achieve the easy availability of all information and help managers depend on the facts of figures for making better decisions. 
Finance Controls & Enhance Managerial Capabilities: A financial software can control finance and enable you to go according to the estimated cost. You can also maintain financial discipline and utilize the resources efficiently. 
Profit Maximization And Wealth Maximization: Besides, financial management solutions can be your best companion. This software can raise the profit of your organization and reduce the operational cost as well. Some software also focuses on increasing the wealth of the shareholders. 
Avoids Debts: You will get full support to avoid taking any unnecessary debt through the proper application of full funds. It will also remove the requirement of additional funds by reducing overall costs. 
Determines Adequate Capital: I can mention estimating an adequate amount of capital as the most important feature that a financial management app can offer. It can determine the right amount of funds beforehand so that you can gain it timely. 
Top Financial Management Software
---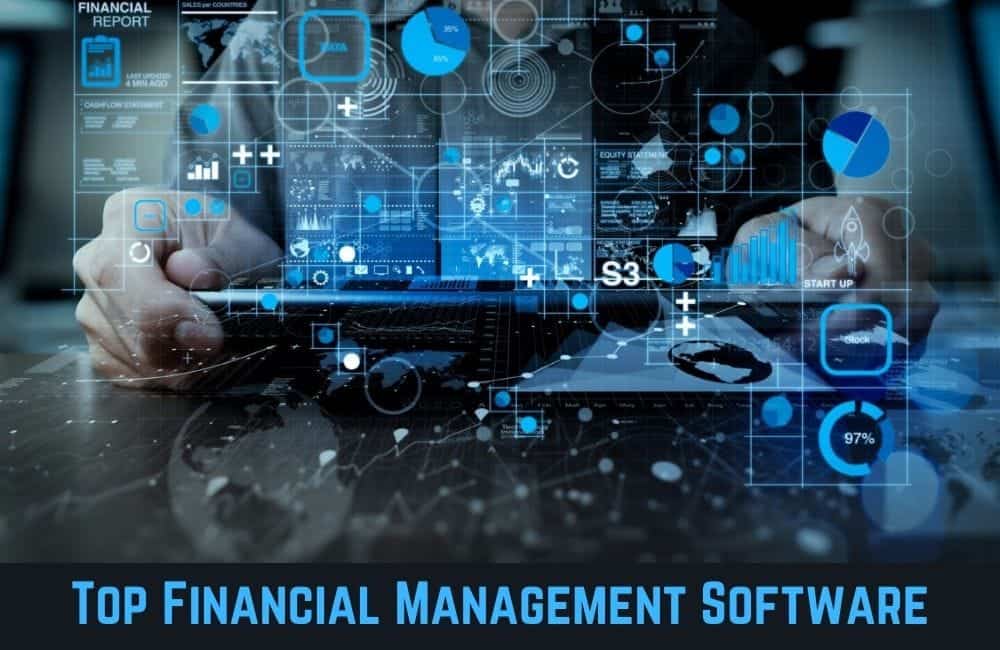 If you look at the current market, you will easily understand how personal finance is blooming. As a result, you can now find software that can help you deal with any situation. We have sorted the best financial management software for you to keep on the right track and pick the right one for you. There are many programs you could choose from, but the below-mentioned software can answer all the questions you have regarding personal finance. 
1. Quicken Deluxe
---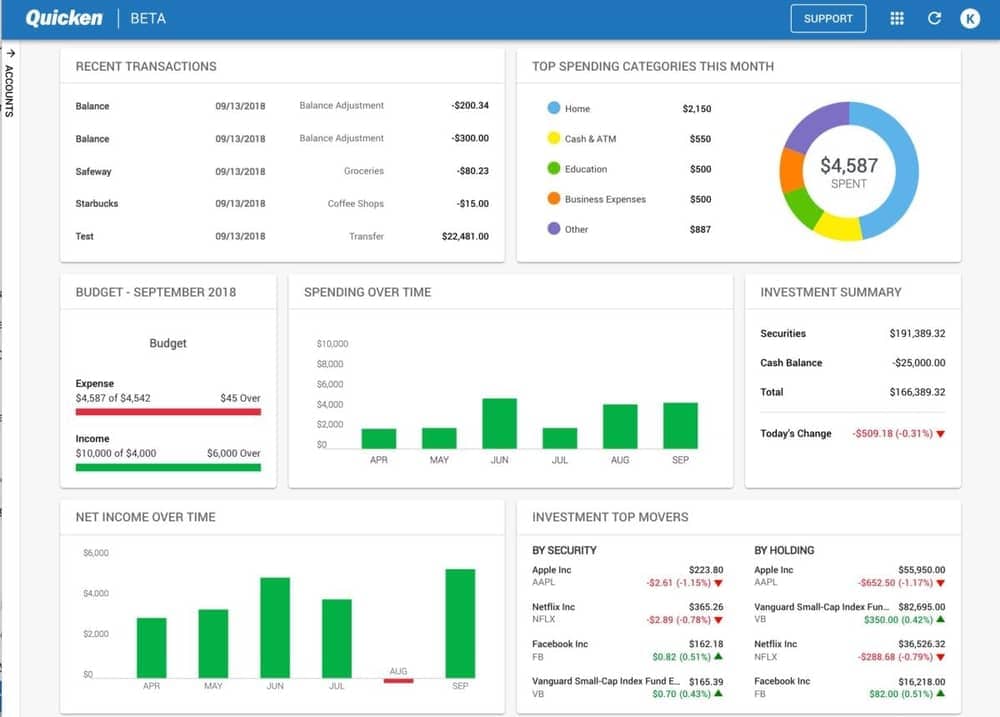 We are starting this list for the best money management software, with this excellent software known for its customizability. If you are more interested in personalization, then Quicken Deluxe will be the perfect fit. It is one of the oldest players in this industry and capable of rendering robust performance as well.
You will find this software available in both PC and MAC versions, which is another reason behind its huge number of customers. The latest update offers more exporting and customization options, making it a serious contender to take place in this list. 
Important Features
One of the best personal finance software options is full control over the customization of spending categories. 

Retirement planning is powerful, while you will also find a wide range of features for investment planning. 

It is one of the few financial management apps that offer local data storage, which can certainly offer more flexibility for the users. 

Offers unlimited hours of support sessions for the customers and helps with its dynamic set of budgeting, planning, and spending-analysis tools. 

Equipped with account-management features will allow you to transfer money between different institutions' accounts with no trouble. 

Supports investment, retirement, and loan accounts, and the browser interface lets you interact with your finances while on the go. 
2. Mint
---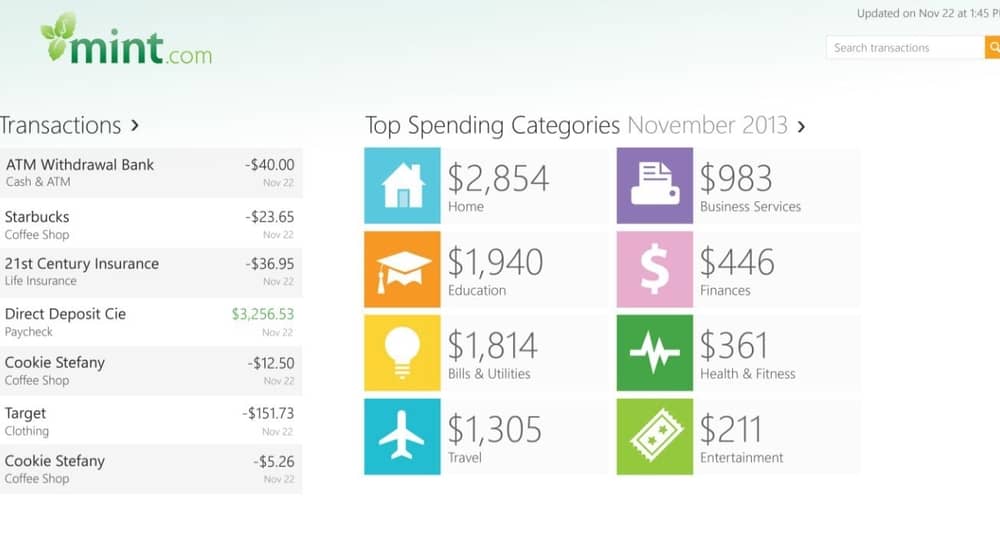 If you consider the features of quality personal financial management software, then Mint has it all. It is undoubtedly one of the most popular accounts management software, and its number of customers is also heir to prove its reliable performance.
Equipped with all the advanced features, the developers have still managed to keep the interface and workflows simple. Besides, even if it comes free, you will not experience unwanted advertisements. Although you can edit the subcategories, Mint will not allow you to edit the top levels.    
Important Features
You can consider Mint as a fully-featured one-stop shop for managing your personal finances. 

Offers mobile applications as well, although it is a web-based tool. You can track your spending, while Mint will allow you to design a budget for any organization as well.

Start using Mint to manage your debt goals and combine all of your accounts under one umbrella. It will save a lot of time and reduce the chance of errors. 

Simple and clean UI is still the main attraction that Mint can offer, although you will be amazed to see the financial dashboard at first glance. 

Allows users to pull information from banking accounts and credit cards to help analyze spending and display the pinpoints to improve the finance. 

Sends alerts for due dates and low balances and eliminates the risks of late payments. Besides, Mint can share real-time information about your money. 
3. Acorns
---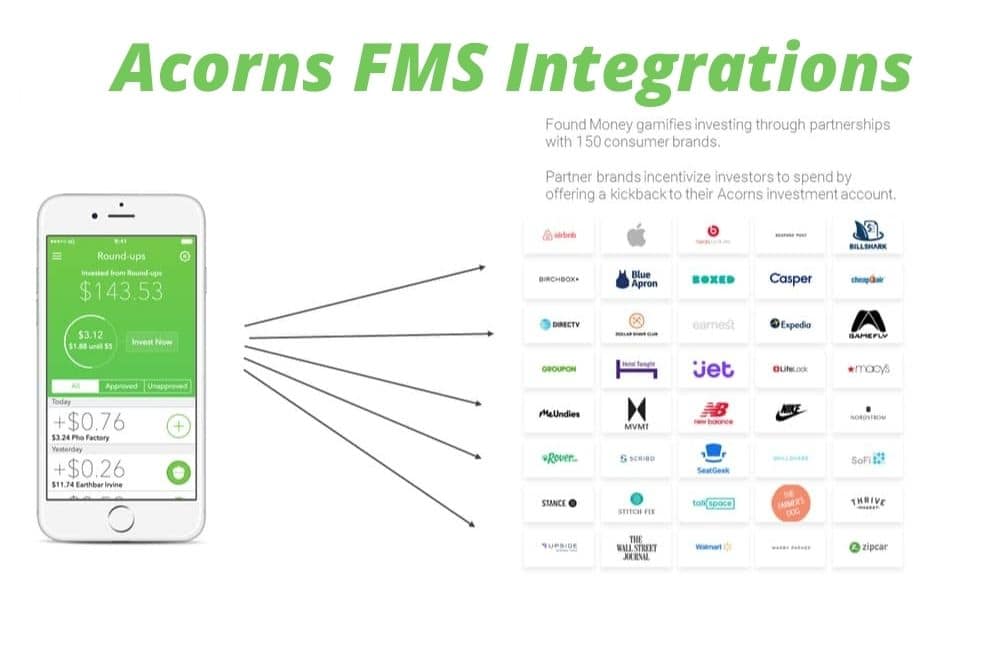 This application can help you enhance the amount of your savings and manage your accounts from within the same place. It will open up a new way to earn some extra money by rounding up the last paid amount to the nearest dollar and transferring it to a separate account. This software will allow you to connect banking accounts and credit cards as well. So you can keep track of all the purchases and transactions. 
Important Features
The minimum price starts at as low as $1 per month, making it a popular choice for small and mid-sized businesses. 

You will find several plans, while the most interesting one is the family plan. It can motivate your child to save money with you. 

Besides, it will automatically transfer the saving amount to a diversified portfolio of ETFs to keep you active in the market. 

Does not limit users with the round-up pennies to be a saving amount only. You can customize the amount of automatic savings transfers manually. 

Comes with a robust set of articles and videos, while you can earn extra money by shopping with the partnered brands like Airbnb, Home Depot, and Sephora.

Offers dedicated plans for checking, investment, and retirement accounts and many portfolios so that you can start immediately. 
4. You Need a Budget
---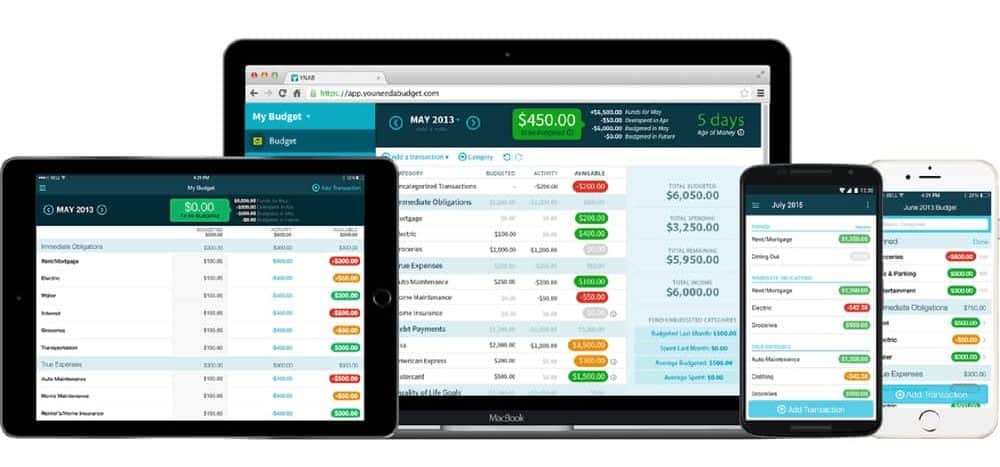 With a handful of flexibility and features, YNAB has proudly claimed its place as one of the best financial management software. Although it is expensive to compare it to the free counterparts, YNAB will surely make every penny worth that you will realize once you start using it.
You will never find any lag and enjoy smooth performance throughout the workflows and automation. YNAB is designed to guide you with an intentional and forward-thinking plan so that you can be on the right track and achieve your financial goals. 
Important Features
The best part of YNAB includes easy integrations with all of your accounts, although there is an option to enter transactions manually. 

Comes with full-fledged, real-time information about your finances that you can access anytime from any device. 

You can automate the business processes using YNAB, but it focuses more on teaching you how to design your budget and plan accordingly. 

If you want to take the full advantage, then a larger time commitment is required, while it is pretty simple to use if you stick to the basic functionalities. 

Besides, you will also discover goal tracking and reporting features to gain full control over your financial progress and desired outcomes. 

You can also take help to make a value-driven spending plan, allocate the financial resources, and generate powerful reports from the YNAB application. 
5. Honeydue
---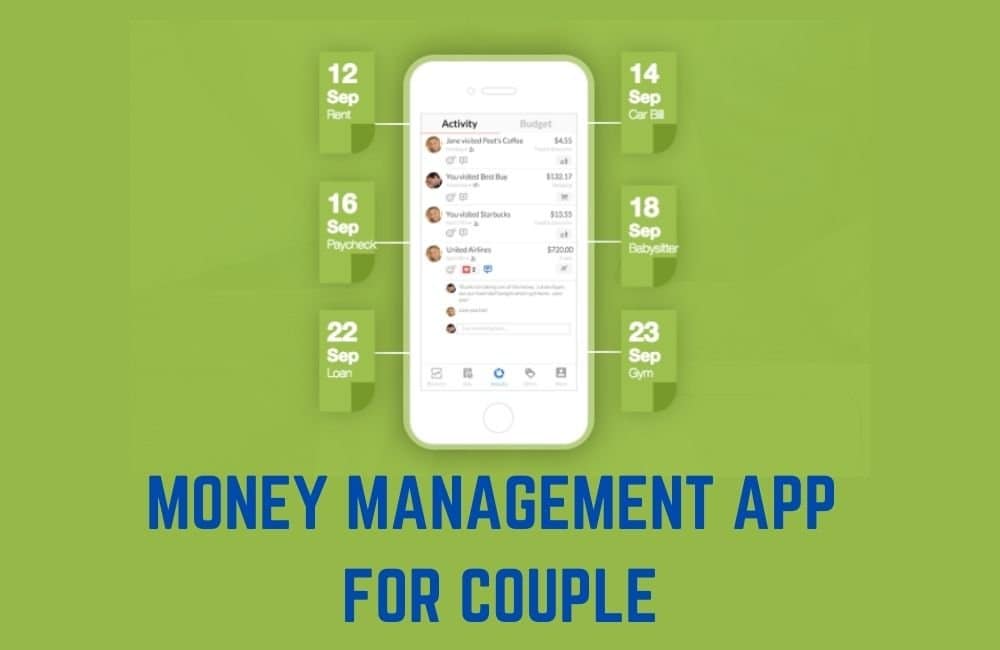 You will find many people who love to manage their money with their partners. Honeydue is the perfect solution for these people as it especially focuses on delivering solutions for couples. Just like any other money management software, Honeydue will allow you to connect your banking accounts and credit cards.
Besides, it will enable you to limit the valuable information regarding sharing with your partner. Even if you want to communicate with your partner regarding money issues, Honeydue will let you do that using its special set of features. 
Important Features
Transmits alerts for upcoming bills or when you exceed pre-set spending limits. So you will have full control over your finances all the time. 

Comes with no monthly fees. And, automatic categorization of transactions can be mentioned as one of the best advantages Honeydue can render. 

You will not miss an important notification again with the help of customizable alerts that come with this software. 

It offers all the useful tools that a couple may require managing finances together. They can comment on each other's spending with a note, thumbs-up, and emojis. 

Can display individual and joint transactions in one place, which can save a lot of time for you and eliminate the necessity of collecting statements. 

Can make tracking spending easier and allow you to add custom categories. Reporting features are limited, and no desktop version is available now.  
6. Mvelopes
---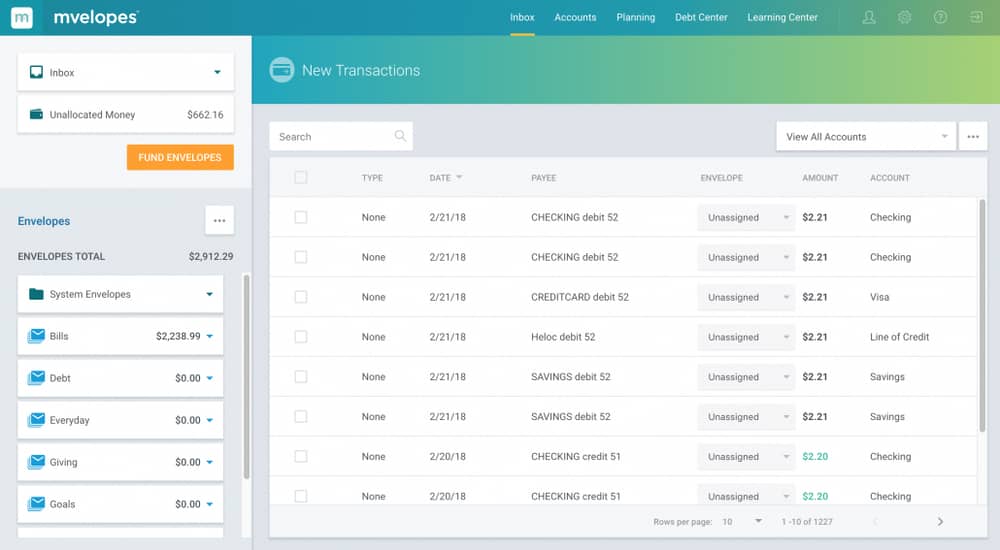 This software is another great addition to this list, specially made for people looking to optimize their budget using the cash envelope system. You will still not need to use cash, but this app will allow you to sync all financial accounts without any trouble. Besides, this tool works great when you try to import your transaction history with just one click. If you want to get hands-on assistance, upgrading to the plus package will be a great choice for you.  
Important Features 
Will limit you to a certain amount for each monthly expense to save your money. The entry-level Mvelopes Basic plan works just fine for entry-level businesses. 

You can consider it as a great envelope system app and also offers several short video series to educate customers on various money topics. 

Offers a dedicated Android and iOS mobile app for the customers, which makes it more flexible, and you can track your finances on the go. 

Works like any other budgeting app, which makes it an ideal choice for beginners. But you will have to overlook the tour to make the most out of the advanced features. 

It comes with unlimited digital envelopes and allows customers to input the transaction to keep the recording process simple manually. 

While you may not find all banks and credit unions to sync and the debt reduction calculator could be much improved to render a better experience. 
7. Personal Capital
---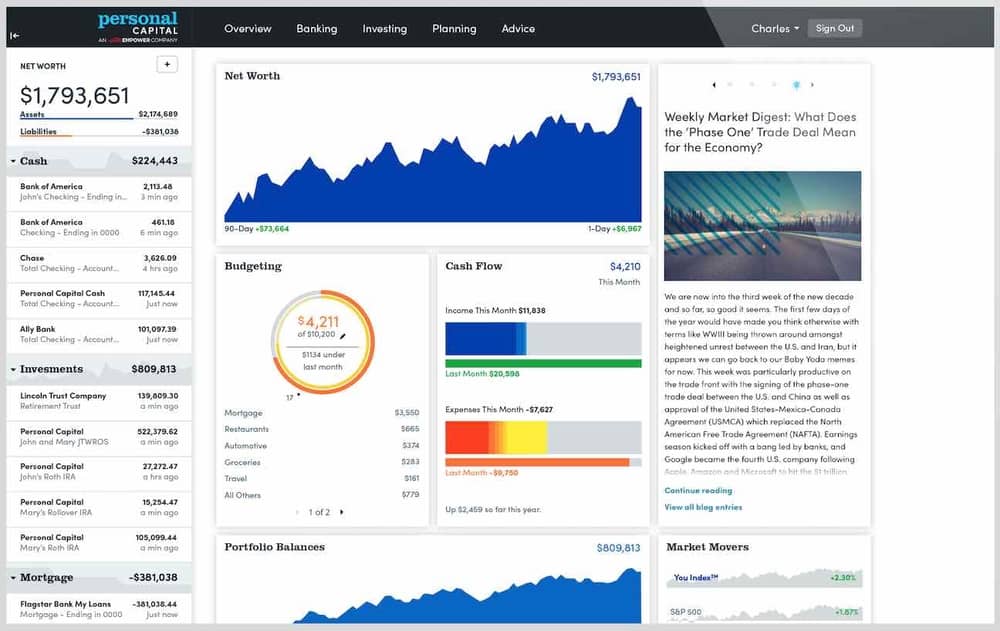 Personal Capital takes a slightly different approach from other financial management software in this application. You will understand the insights that are required to ensure the stable growth of your financial resources. Although the app comes free, you may have to pay for the wealth management services.
We can easily consider Personal Capital as an alternative to Mint as both offer a comprehensive view of your finances and are friendly to learn. If you do not have to maintain a strict budget, then Personal Capital can be an ideal choice for you. 
Important Features 
You will get a handful of robust investment tools while the retirement toolset can take you to the next stage of financial management. 

Personal Capital can work as your financial coach who will help you remain on track and educate you to understand your finances better. 

You will be able to set non-retirement savings goals, and as it comes free, freelancers and small businesses can take advantage of financial guidance. 

You can use the budgeting tool to generate the maximum profit while focusing more on next-level concerns using the bill-payment tools. 

Besides, you will be blown away once you start using dynamic features like  401(k) analyzer, what-if Retirement Planner, and project portfolio. 

They already have more than $20 billion in assets under management, proving its reliability and focuses on security. 
8. TurboTax
---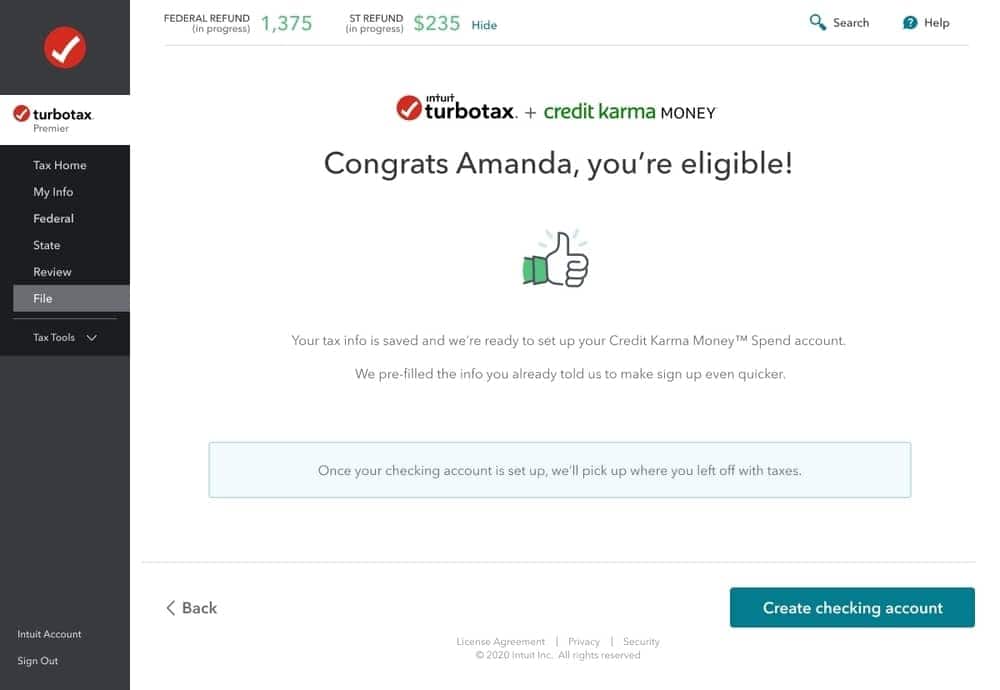 Every business faces the common problem of managing tax documents, and TurboTax tries to bring light to this matter. Again, you may not understand the importance of this software until the next time. You will definitely find this tool handy, and there are many businesses that use this software as one of the tax preparation tools.
Besides, it is a straightforward application, so beginners might check this application for managing finances. If you want to file your tax return accurately, then TurboTax is for you. 
Important Features 
Entering tax information is completely identical to the W-2 information from your employer, saving you a lot of hassle. 

TurboTax will also remember the tax information once inserted, so you will not have to do the repetitive task in the following year. 

With TurboTax Live, you can connect with a CPA and also other Enrolled agents to collect personalized advice for your finance. 

Besides, if you decide to upgrade to pro, you will discover an amazing feature to uncover deductions you could never know about. 

TurboTax is one of the few available options that offer desktop applications with advanced security for customers. 

You can also collect insights from the user dashboard and get more information to know the state of your financial condition. 
9. Goal Tracker & Habit List
---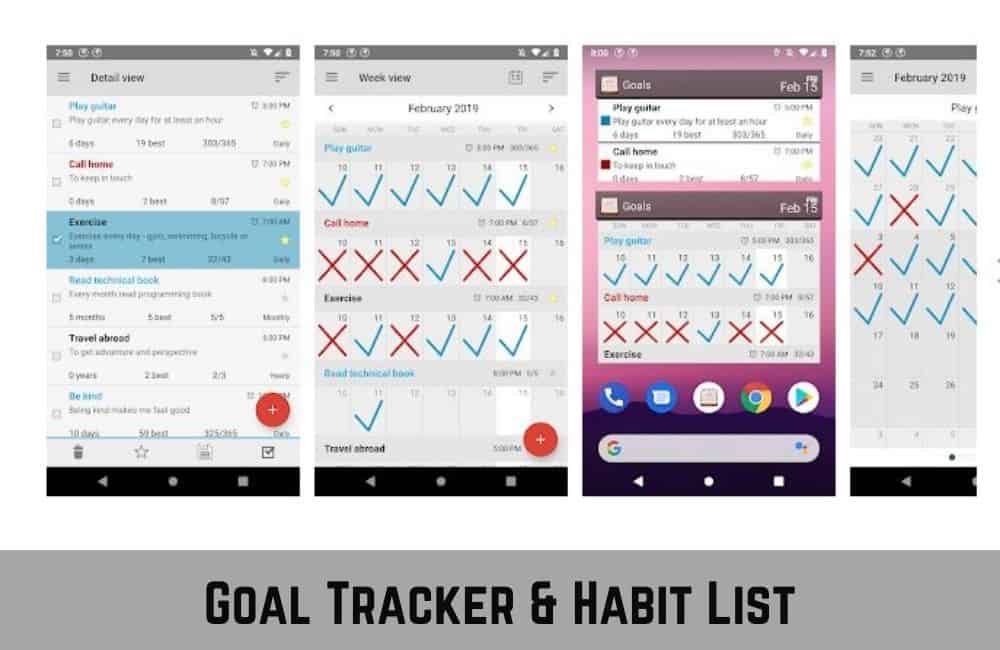 You can probably understand how this money management software can greatly impact your life to change the big picture of finance. It is probably the easiest to startup among the plentiful financial management software we have checked so far. But it is not actually what you understand by personal finance software. This software is suitable for people looking to change their habits and enjoy the benefits in the long run. 
Important Features 
The installation and setup process is straightforward. But compared to its competitors, the user interface could be much better. 

Can completely change your financial behavior and make other practices better. The application is small and super fast. 

Simplicity and flexibility are the most critical advantages that Goal Tracker & Habit List render for you. 

You can use the mobile app in conjunction with other traditional finance trackers currently available in the market. 

After logging into the system, you will get a

green check or red X to find your state at first glance. 

Goal tracker, money management tools, and habit list will come within the package. You can also check credit statements daily, weekly, or monthly. 
10. Albert
---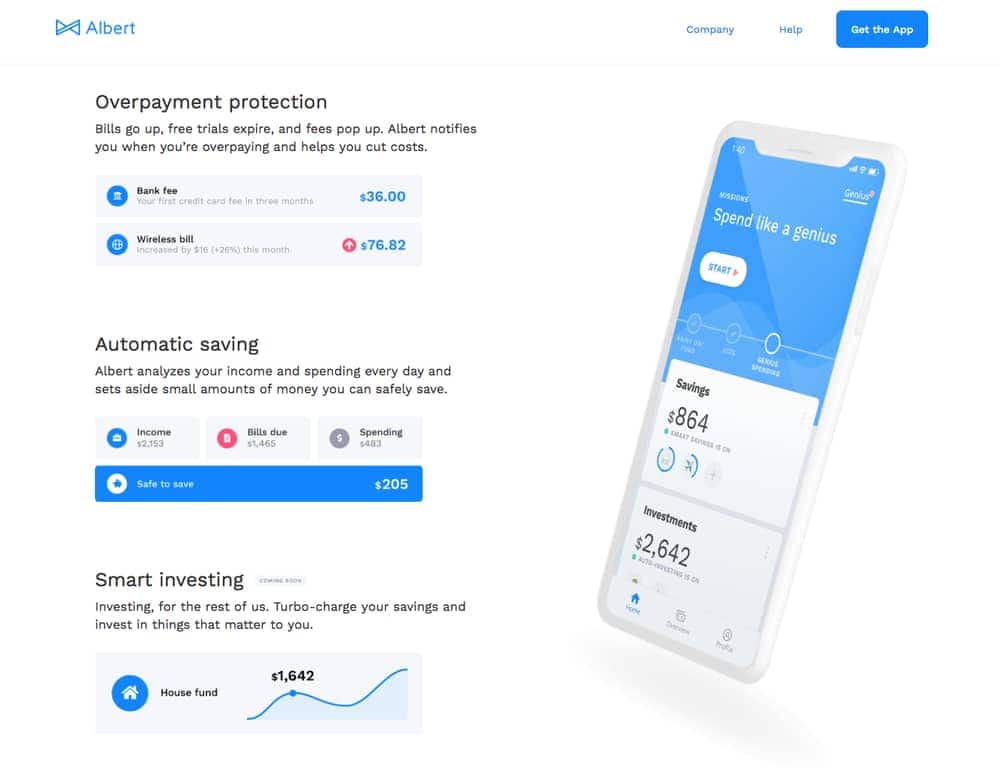 We are going to conclude the list with one of the most hyped money management software in the market. You will find all the important features while a comprehensive financial dashboard sets it apart from the competitors.
It can enable you to dive deeper into all aspects of your finance. Tools like retirement management and investment planning also come with the application. But it prioritizes savings planning and budgeting the most. But the unavailability of great customer care is the major downgrade of this software. 
Important Features
Automatic saving is the best part of this application, while this banking application can help you improve your workflows' efficiency. 

You can almost save money effortlessly, and this application offers a dynamic toolset for identifying spare dollars and moving the money to a digital wallet. 

Offers automatic creation of budgets, and you will get an overview of your income, bills, and the remaining money in your account whenever you want. 

Allow you to collect the statements for any time period. Money reporting features include pie charts, bar charts, and so on. 

Take advantage of an annual bonus of 0.10% on your savings, while you can claim 0.25% of bonus upon activating genius. 

Enables users to invest using the same app. You will find several add-ons that can boost your savings and provide access to financial guidance.  
Our Recommendation
---
We have taken several factors into count to represent this list of financial management software for you. We have tried to have a closer look at the available features, interface, usability, third-party integrations, performance, and pricing.
But it is still not easy to declare just one software as the best for everyone. You can pick any of the mentioned software, but understanding your requirement and budget should play the most important role in your decision-making process. 
We are declaring the oldest player of this market, Quicken Deluxe, as the best money management tool. You can start using Quicken Deluxe any day because of its robust performance, well-designed tools, and customizability of the spending categories. Besides, its retirement planning tool is also one of the best, while the local data storage makes your life more comfortable. You will also find adequate features for investing. 
Finally, Insights
---
So here is the list of best financial management software leading the market nowadays. We have tried to cover software of many types to meet the demand of all businesses. You can consider your money management as a long-haul commitment, which makes a choice even more difficult to pick a software that suits you best. But you do not need to worry as we have included the software; only those offer a free trial version. 
So before making the final call, you can check the features, explore the offerings, and check the pros and cons. But if you do not have enough time, then have a look at the important features of each software mentioned above. I believe this article has answered all your questions about financial management and how an ideal software can assist you in gaining a better financial state.