By a calendar app, once I thought of just an app that only shows the calendar. But when I used some of the best calendar apps for my iPhone and learned about their functions, I was stunned. It's not just like a desk calendar; we can only have a look to know what's the date today. Instead, a well-functioned calendar app can be a part of your personal assistant. Especially for the job holders and businessmen, it can come as of different usages. You can make a schedule, a reminder of events, keep notes for a particular day, and so on. So, if you don't like the stock calendar app on your Apple device, you are just in the right place.
Best Calendar Apps for iPhone and iPad
---
To make a list of the best Calendar apps for the iPhone, iPad, and Mac, our team, tried a lot of apps with good reviews. Yes, we got many apps compatible enough to provide you with the best service. In fact, most of the apps share a lot of similar functions. But there are only a few apps that are one step ahead in terms of functions and speed. And we tried to gather all of them in the below list. So, check out the details of these 10 apps and try to organize your schedule and events in a proper way.
1. 24me Smart Personal Assistant
---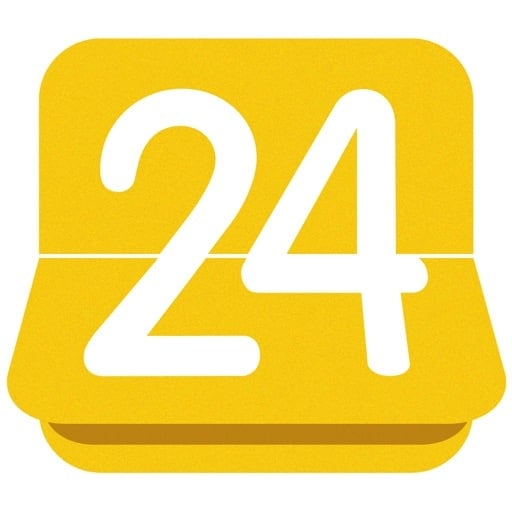 First, I would like to suggest a 24me Smart Personal Assistant, a powerful app that will organize your time and help you do your tasks in time. This app has come with a very simple interface, and it gathers every task related to your schedule in one place like Calendar, To-do list, notes, events, personal account, and many more.
So, you won't feel disturbed searching each section in different folders. It will also notify you about the right time to go to your meeting place, alerting the traffic conditions. So, there's no possibility of missing an appointment or meeting, and it enables the street view of your target destination.
Important Features
All your events, notes, tasks, and other accounts will appear in your calendar.

You can use your voice to add notes, tasks, and meetings.

This app will help switch your emails into tasks, and it is available on Apple Watch.

You can join the conference call anytime, and remembering the dial-in number is not mandatory at all.

Huge customization options are available, like customizing the font size and weight, label colors, reminder sound, and adding your photos to the calendar.
Pros: You can share your plan, reminder, notes with your family and friends as this app enables real-time sync within participants. It'll also connect you with Microsoft look, Microsoft Exchange, Google Calendar, Yahoo! Calendar, etc.
2. Timepage by Moleskine Studio
---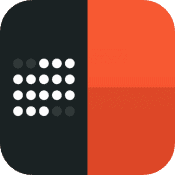 Whether you are a student or a professional, you need to have a scheduled plan. Timepage by Moleskine Studio can provide you a time management system with a lot of useful features. It will take care of all your repeating events, Moleskine theme colors, 24 hour time, and more. Then you will know when you are free.
Furthermore, this productive calendar app for iPad and iPhone works with iCloud, Google, Yahoo, Outlook, Facebook, etc. It quickly synchronizes in the background so that the events are updated.
Important Features
Here both a week plan and future plans editing options are available.

The monthly heatmap gives you an idea about which days you are free or busy.

A calculation of your travel time so that you know when to walk or to catch a bus.

You can customize the app icon badge.

For the important events, there will be a widget with only one swipe feature.
Pros: This app lets you look for any particular event using Spotlight. And, it has wonderfully designed animations for different temperatures and weather.
Cons: This app doesn't include an option for web search.
3. Google Calendar: Get Organized
---
Now, I am going to introduce you to an app that I think you have already known about. It's from Google LLC, and it is Google Calendar that always tells you to get organized. Since Google is trusted for its service, you can definitely depend on this calendar app too. It is compatible with both iOS and macOS. Now, you can save time for your leisure without worrying about your important meetings. And also, there are so many functions to surprise you.
Important Features
You can easily switch for different view options like day, week, or month.

Gmail events such as flight, restaurant reservation, hotel, concert are automatically added to the calendar.

When you have any video conference, you can also add it to this app as a reminder.

There are smart suggestions for event titles, people, and places.

Making schedules for different tasks are easy to create and manage.
Pros: Google Calendar works with all the other calendars you have on the device, including iCloud and Exchange. Besides, it integrates with your Apple Watch to complete your goals and workouts.
Cons: It would have been better if this app had more colors for the events.
4. Calendar
---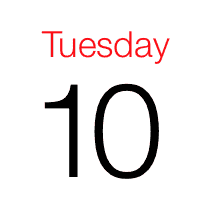 Having trouble remembering important dates, events, lists, or Monthly plans? Then why not try Calendar, where you can get all your work listed in the right manner. For this reason, you can keep track of your schedule and share it with your mates through Calendar.
Besides, you can create different calendars for different sections like home, school, work, sports, and much more. All you need to do is touch and switch a blank space in your day to create a new event and simply put an appointment to shift your schedule.
Important Features
There will be an option to view all the calendars in a single window or only see the calendars that are emergency.

You can assemble any important event to receive time to leave notifications.

This app allows sending and receiving meeting invitations through Exchange, iCloud and CalDAV, Yahoo, Google, and other accounts.

You can put a special calendar to remember the birthday from the contact list.

To get notified for the holidays and the live stream of your favorite sports team, you can subscribe to this.
Pros: If you create a change in one device, then it will automatically appear on another device where you have logged in to this app. Plus, this app provides a family sharing function, so up to six members can have the benefit from this app.
5. Vantage Calendar
---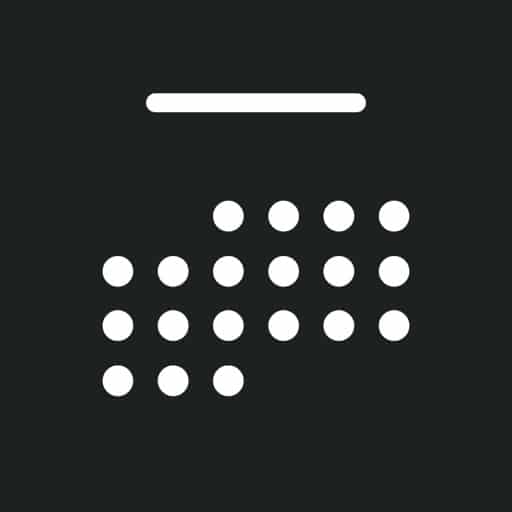 Forty-four AB has come with a new app that works more like a physical book, which will make your life more punctual than before. Vantage Calendar is the app I am recommending right now. It is one of the best calendar apps for iPhone and iPad that doesn't only help you to remember your appointments but also you can use it for fun.
Moreover, it offers visual cues with stickers, book covers, and colors. As a result of visual cues makes us understand a long list of stuff easier. Additionally, funny stickers will help you to feel connected with the events.
Important Features
This app offers natural language, and you can enjoy custom alerts.

It provides a notebook where you can keep a to-do list, and you need to drag and drop them in due dates.

You can simply inbox for an event invitation and send an email reply to the group where all attendees are there.

There are options to make to acknowledge the location with Apple or Google Maps.

This app enables iCloud, Google, or even Exchange calendaring accounts to make your routine more reliable.
Pros: You will hardly face any trouble as this app doesn't appear with any ads. Besides, it includes stacks, and it lessens clutter and visualizes, and planning things will be easy for you.
Cons: You won't find any search option to reach your events quickly.
6. WeekCalendar – Weekly Calendar
---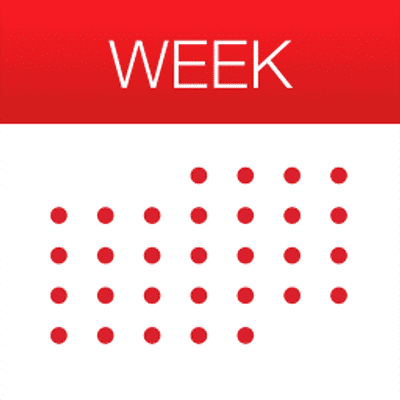 WeekCalendar by WeekCal B.V. is a highly recommended calendar app for iPad and iPhone, especially for the busy person with a tight schedule. You can replace your device's built-in calendar app with this powerful app to enjoy tons of extra facilities. It works utilizing a very limited amount of system resources.
This productive app also provides clear information on particular dates, whether that is an important event or a random date. Users can use the basic version free of cost, but subscriptions are needed to access its outstanding premium features. The colorful and welcoming UI makes it very appealing to the consumers.
Important Features
It offers complete freedom to the users and includes numerous ready to use templates.

This calendar app supports all other major calendar services and synchronizes without any issues.

Users can change the color of the icons and interface if they want.

It natively supports Apple Watch and offers a smooth split-view facility for IPad.

This app supports dark mode; furthermore, it includes a zooming function with just a pinch.

Users can use location features and change them according to their needs.
Pros: This app is capable of organizing all your schedules and other important information in one place. It supports batch operations, one tap event customization, and simultaneous multiple time zones.
Cons: Some users did not like the app interface.
7. Tiny Calendar
---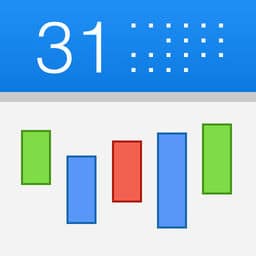 Tiny Calendar is a lightweight yet powerful calendar app for Apple devices. It is free to access, and it works on iPad and Apple watch. Users can even use it on their Mac and synchronize with all other devices using the same Apple account. It offers a very colorful and pleasant app interface, which indeed makes users stick with it.
This app offers a smart assistance system that helps create events, insert content, and so on. This app provides numerous ways to view different types of calendar categories.
Important Features
The touch responsiveness of the app UI is very smooth.

Users can access the app in offline mode.

Includes a smart reminding system with arrangeable alert functions, push notifications, etc.

This app integrates a collection of themes and easily accessible navigation panels.

Users can manage Google tasks from this app without using any 3rd party services or other apps.
Pros: You will have all your calendar details in one place and do not require additional processes. It offers users access to numerous widgets; additionally, users can arrange these widgets freely.
Cons: Some users find data corruption issues while syncing from multiple devices.
8. PocketLife Calendar
---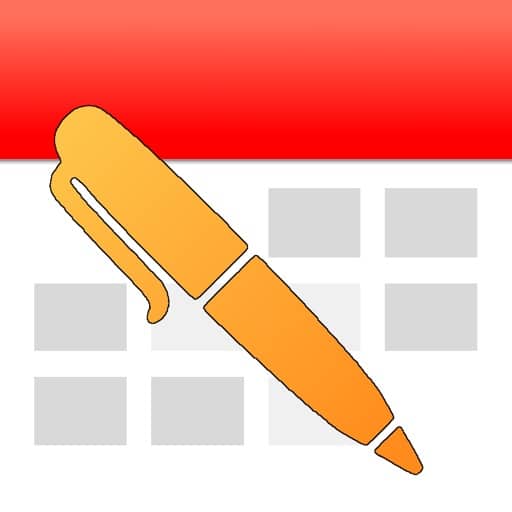 PocketLife Calendar is a very simple and friendly app by Calendar Organizer & Reminders. It is compatible with both iOS and macOS. You can make a list, select days or weeks, watch out for the agenda, and more. Quick synchronization is possible with Google, Yahoo, iCloud, iCal, etc.
This app has a simplified sharing option that allows you to share with friends and family. In fact, you will have a notification center widget. Again, you can start keeping the agenda from any day of the week.
Important Features
This app makes events with natural language, which is very convenient.

It is fully customizable as you can set any of your gallery images for the month.

You will be able to see multiple calendars.

If there is an upcoming event, you will receive reminders.

Your protection is confirmed with face Id and touch ID.
Pros: This calendar can understand the intuitive gestures for changing displays. Moreover, this app is available on the Apple watch.
Cons: Your customized calendar may have some problems when you share it with others.
9. Calendar Reminders Time Notes
---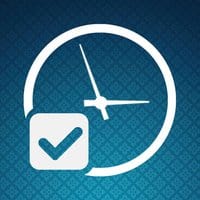 Here, I have an app to recommend managing all of your calendar events, notes, tasks, personal accounts, and similar. Well, I am talking about the Calendar Reminders Time Notes, a very useful Calendar app for iPhone and Mac. Unlike any average calendar apps, it has a synchronization facility that supports Google, Microsoft, Apple, and others.
Besides, you can make visual scheduling. Additionally, choosing the label color, sound, font color and weight, photos, etc., will be easier too. So, if you are already excited, you should follow the details below.
Important Features
It lets you join conference calls even without recollecting dial-in numbers.

When you have a meeting, it opens the default navigation app and traffic updates.

You will receive emails for the forthcoming tasks.

This app includes a very user-friendly to-do list.

The team tasks are shareable among the members.
Pros: Daily motivational quotes that will inspire you to be more productive is the best part of this app.
Cons: Some users don't like the interface of this app.
10. Fantastical – Calendar & Tasks
---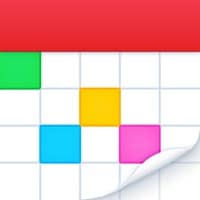 Finally, we have reached the last recommendation for today. This time, it is a very supportive calendar app that lets you add events, reminders, location, natural language parsing, then you are on the right track. Fantastical is the one I am talking about, and this handy tool will help you avoid all the difficulty to maintain your schedule.
It will also help you to be more punctual in your work. A simple click will give you the entrance of multiple calendars based on location. Although it completely supports To do list and provides three days weather forecast.
Important Features
This app includes a full-screen view of the day, week, month, and you are allowed to set event travel time and get notified to leave the place.

A lot of customization options are available such as event colors, alert sounds, home screen icons, and creating an alert in your own preferable time in your language.

You can browse and subscribe to any TV shows, holidays, sports and set up an alarm for the show.

This powerful calendar app for Mac and iOS will help you manage Google Meet, Zoom events, and Google Hangouts and further respond and hide events without canceling them.

You can connect yourself easily with Exchange, Office 365, Todoist, iCloud, Google, Yahoo, and much more.
Pros: This app will give you a chance to propose to people multiple times to know when they can meet. Again, it enables better email support with dark and light themes.
Cons: The process of unsubscribing is pretty much complicated here.
Our Recommendation
---
As usual, you have learned the list of best calendar apps for iOS/iPhone and iPad, and we cannot point one app from the list to be less competitive. In terms of functions and speed, all these 10 apps will satisfy you in any way. So, you ask me which one to try, and it will be hard to answer.
You can still try 24me Smart Personal Assistant or Timepasg if you want to try the most functions possible for a calendar app. Google Calendar and Tiny Calendar world are the best options if you are looking for the best calendar app for your Mac. But all the apps I have mentioned are quite popular, and most of the users are almost satisfied with them.
Finally, Insights
---
Not just for knowing today's date, a well-functioned calendar app for iPhone/iOS can do a lot. And you have already learned about them. So, you should check out the details and select a particular app to organize your busy life. Hopefully, you will realize the beneficial sides very soon after using any of these apps.
So, let us know how it works and which part of the app you like the most. Also, suggest some other calendar apps you think are more compatible than the mentioned apps. Thank you in advance.