Often we like the song or music of a video and want to keep them in our music gallery. But as they are not audio files, we cannot easily save them on the device. Well, there is a way to extract the audio part from a video file. And now, there are many apps that really do this task. It is basically the video converting function I am talking about. If you want to use one of the best "video to mp3 converter" apps on your device, you should just keep watching. Today, we'll discuss something very important about this face by reviewing the best mp4 to mp3 converter apps.
Best Video to MP3 Converter Apps to Get Quality Audio Files
---
First, let me inform you that you cannot possibly convert any protected video files into mp3 using some of the apps. Likewise, converting YouTube videos are different too. But some of the apps we have already encountered can even extract the audio from the YouTube videos. Once you check out the functions of the following options, you will learn which app is most appropriate for you.
1. Video to MP3 Converter – mp3 cutter and merger
---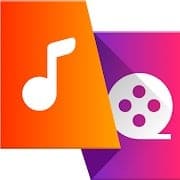 Let's start with the best apps to convert YouTube videos to mp3. Video to MP3 Converter comes with almost all essential tools to cut, trim, and convert video files. Using this app is easy, and you can almost handle all the functions without any previous knowledge. However, this app is hundred percent safe and won't ask for access to other apps unnecessarily. Besides, it is a lightweight app and doesn't absorb so much juice from the battery.
Important Features
This app initially comes with an advanced sound boost function to increase the quality of an audio file.

It indeed supports almost all types of bit rates including 32kb/s, 64kb/s, 128kb/s, 192kb/s, 256kb/s, 320kb/s, and lower.

You can simply use a converted audio file as your ringtone or alarm tone.

Advanced fade-in and fade-out options are available here.

It also lets you edit the file names and organize them by different categories.
Pros: If you want to convert multiple videos at once, this app can help. You can initially convert 15 videos together using this app.
Cons: Some users face problems while copying and pasting a converted file to another place.
2. MyMP3 – Convert videos to mp3 and best music player
---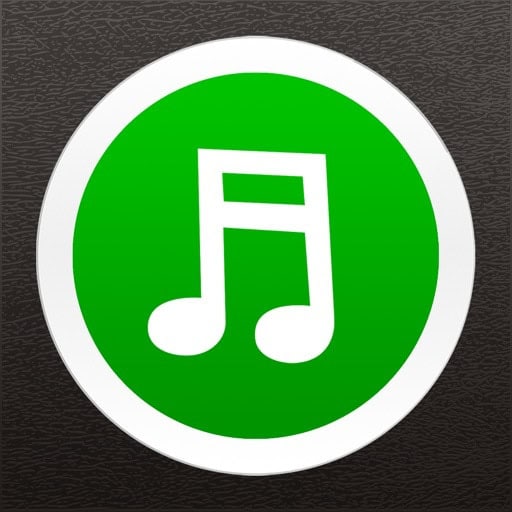 How about videos to mp3 converter apps that work smoothly and can easily beat the quality of other applications? Well, MyMP3 has arrived with remarkable features and transforms the videos files in MP3 in the fastest way possible. In addition, It is really easy to use, and you only need to select the video and edit it the way you want it to be. Besides, you can run this app on the background of your device.
Important Features
You can open this app using other applications like media player or video player apps and then use it to convert files.

The app initially lets you choose any videos from the device's gallery.

You can apparently rename the file's name and even edit the metadata directly from this app.

It also lets you send the audio files via email or share it on other social media with only a few taps.

The software eventually shows backward and onward bars while playing the music.
Pros: It has a remove option so that you can free up the space easily. Plus, there is a search bar, and it will take you to your favorite lyrics with a song name and title.
3. Video To MP3 Converter – Cut, Merge, Slow Motion
---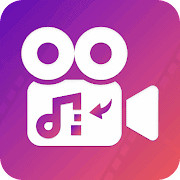 Video To MP3 Converter has arrived with all the excellent features that may help you to convert any video into different audio formats. This software takes very little time to cut audio and videos with high quality. In addition, you can simply pick a specific time frame to trim the video and change its resolution most easily. Likewise, you are allowed to choose multiple audio files from media and merge them with a single tap and set them as ringtone, alarm alert, etc.
Important Features
This mp3 cutter app initially supports multiple audio formats, including WMA, WAV, MP3, OGG, AAC, and many more.

There will indeed be different options to change frequency, Bitrate, and channel of audio.

The app also allows for fade-in and fade-out effects in audio.

You can edit audio tags or music like Album, year, genre, artist, audio title, and so on using this app.

It also lets you go through the video player to check the files after cutting them. You

will find the trimmed video on the video player.
Pros: The app certainly allows you to pick a fixed video time frame to slow or fast video speed. Moreover, you can enjoy the magical video effect as it supports reverse video in HD quality.
Cons: This app doesn't allow you to convert YouTube videos into audio files.
4. Video converter to mp3 video player
---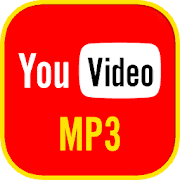 If you are searching for the most reliable video to mp3 converter apps, then Video converter to mp3 has all the qualities to dive in. No wonder, It is an app full of remarkable features that can surely convert any video or audio file. Besides, there will be a Built-in Universal video player, and you can choose any format to play audio or video. Furthermore, you can keep a backup of your creations in iCloud Drive.
Important Features
You can apparently extract audio from the video, and the output format supports MP3, WAV, FLAC, CAF, AAC, M4R, and so on.

The output video format supports MP4, 3GP, 3G2, MKV, WMV, ASF, VOB, MPEG, etc.

You can crop the size of any lengthy video and make a clip out of it.

It is actually a Universal video player app that supports all formats, including mp4, Flv, Rmvb, mpg, VOB, WebM, asf, mpeg1, mpeg2, mpeg4, and so on.

You will find functions like zipping, 7z, and a lot of others and use them to compress files.
Pros: There is a plus icon on the right side to make a new folder with new audio or videos. Plus, you can simply select any specific time range to merge any music and set it as a notification alert or ringtone.
Cons: After converting, sometimes, the mp3 files don't save automatically.
5. MP3 Video Converter
---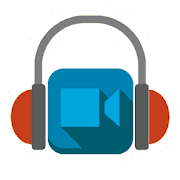 MP3 Video Converter does its job great in converting video files to audio files in the most reliable way. This app has a versatile platform that supports audio files in different formats, including MP3, AAC, etc. Besides, it has options like bitrate, metadata, and so on. Additionally, you can edit the song name, its artist, and the album name too. Certainly, you will hardly have any complaints about its smooth interface and the quality of the files.
Important Features
The application certainly supports multiple types of videos, including 3GP, MP4, FLV, etc.

It indeed comes with access to the files with ARMv7 or higher than that.

The software generally uses the FFmpeg Nd mp3lame library.

You will find this tool with the codes including 245kb/s (VBR), 198kb/s (VBR), 254kb/s (CBR) etc.

You can use this app without an internet connection and convert saved video files as well.
Pros: It can convert videos even if it is long, like 5-10 seconds. Plus, it takes only a few seconds to convert a video to an mp3 file.
Cons: You can not convert any song to 320 kbps or more than that.
6. Video to MP3 Converter – MP3 Tagger
---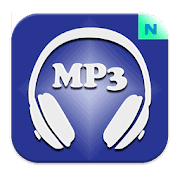 Video to MP3 Converter has come to convert videos into MP3 or AAC format in an incredibly fast and easiest way. Here, you can simply convert the videos from your device and choose the audio format and Bit Rate. Moreover, there will be options to add Metadata to get the MP3 format. And you can edit the information in MP3 metadata like the cover image, artist name, genre, album, year, and so on.
Important Features
You can simply trim the converted MP3 files or the files in your device.

There is an advanced merge option to make multiple audio files into one.

The search bar will initially take you to your favorite lyrics with song title and artist.

You will indeed find a backward and onward bar while playing the music.

There is a share option, and you can put your creation on other platforms as well.
Pros: You can enjoy this application in the background. In addition, it shows bars like play, delete, rename, trim, merge and make your job easier.
Cons: You cannot possibly trim or convert videos from YouTube.
7. Video to Mp3 Convert
---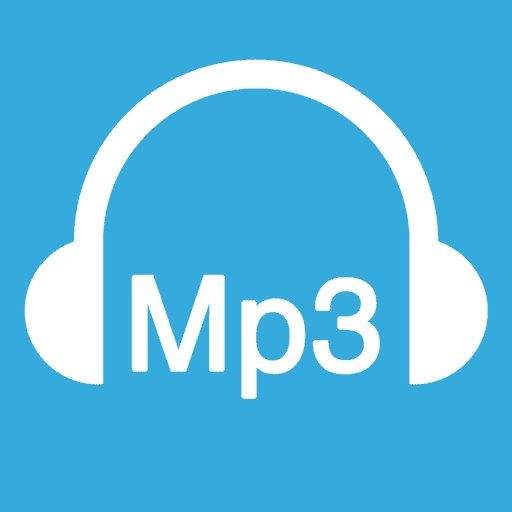 When you are looking for the best video to mp3 converter apps, no other application can beat the qualities of Video to Mp3 Convert. This software has come with lots of advanced features and supports multiple audio and video formats as well. Furthermore, it keeps all your converted files in one single folder so that you can delete other downloaded videos from other sources and make some space to put some extra converted files of yours.
Important Features
This useful tool has a very smooth interface and works really fast and the easiest way.

You can simply convert the selected videos into audio files and keep them all in App browsers.

The app indeed allows you to listen and play the audio in the background of your device.

You can also rename the song and the artist's name with this software.

Apparently, this app lets you find a backward and onward option while playing any audio files.
Pros: You can open the audio files with other apps and find the audio file as you like. Moreover, it supports audio files in MP3 and M4A and movies in MP4, MOV, etc.
8. Media Converter – video to mp3
---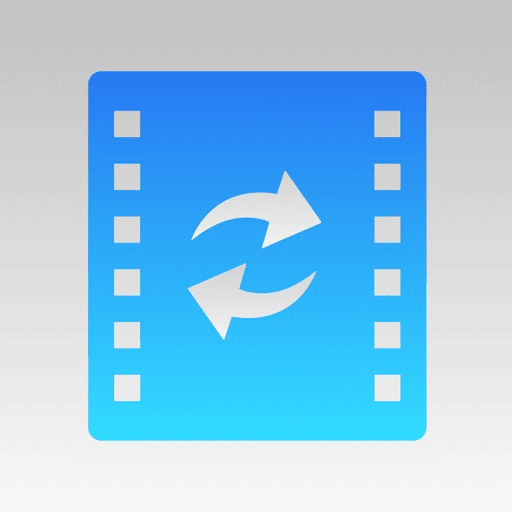 Media Converter is a very handy video to audio converter app, just like its name. It is highly efficient in conversation workloads and offers super-fast operations on most of the iPhone and iPad. The app interface is comprehensive and materialistic. Moreover, users do not need any previous exposure to file converting apps to use this app properly. Additionally, the built-in advanced media player is capable of running any type of file regardless of the format.
Important Features
You can initially extract the audio content from any type of video file in lossless quality.

It is indeed capable of opening RAR, zip, 7z, and other compressed files.

This app is also capable of converting audio files to other popular formats, such as MP4, WMV, FLV, etc.

You can easily import video and audio files from any source.

It also supports video cropping, clipping, and format conversation.
Pros: It offers a simple yet gorgeous UI that suits the Apple ecosystem. Additionally, this app does not require heavy system resources to run.
Cons: Some users did not like the quality of the converted audio files.
9. MP3 Converter
---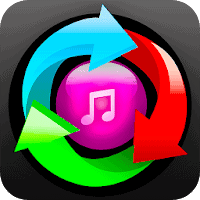 MP3 Converter is one of the best videos to mp3 converter app available today. It is offered by UPlayer and possesses a familiar app interface. Moreover, this app does not need many system resources to run smoothly. This app is capable of converting audio files to other formats. Additionally, users can extract audio content from video sources. You do not need any previous exposure to use this app to the fullest extent. Undoubtedly, you will like its comprehensive approach along with minimalistic design.
Important Features
It Initially includes a highly capable video cutter.

You can simply convert audio files to supported audio formats for better accessibility.

This handy app lets you edit and cut audio clips instantly.

It is indeed great for making customizable ringtones and useable alerts.

Advanced FFmpeg-powered video cutter is the best part of this app, and you can use it for free.

The app operations are user-friendly and transparent.
Pros: It is free to use. Additionally, this app operates very quickly without any issues.
Cons: Some users did not like the quality of the output.
10. MP3 Converter -Audio Extractor
---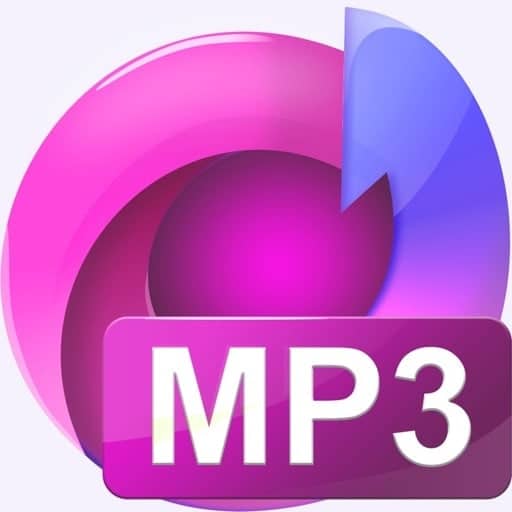 MP3 Converter is specially designed to convert audio files on an iPad, and it is the final recommendation for today. It certainly works on iPhone and other Apple devices without any issues. You will have all the useful features to extract the audio from any video content or different audio formats. This app is great for music lovers and ringtone makers. Moreover, if you want to cut audio clips from videos, large audio content, and songs, this should be your first choice.
Important Features
This app supports almost all audio formats.

You can initially add any videos and extract the audio instantly.

It also allows you to cut audio clips to make ringtones as you like.

You can share mp3 and other supported audio files on social media.

Additionally, the app interface is snappy and minimalistic in design.

The operations are indeed very fast, and it can clipping multiple audio clips at a time.
Pros: You can easily drag and drop to import and export files with other apps. It also includes advanced noise reduction facilities for superior audio outputs.
Cons: You have to subscribe to the Pro version to use the useful premium features.
FAQ
---
Q: Which app is best for converting video to MP3?
A: Video to MP3 Converter by Insoft Inc and the MP3 Video Converter by Spring way inc is the best to convert video to mp3. These apps are initially free of charge with optional in-app purchases. Besides, these two apps can trim and cut video files too. But if you look for the best video to mp3 converter app for iPhone, then MP3 Convert, and Video to MP3 Converter must be the best options for you.
Q: What is the best app to convert youtube videos to mp3?
A: Video Converter to MP3 by Sim Dev and Video to MP3 converter by Insoft inc are the best apps to convert Youtube videos to MP3. While more other apps fail to work on Youtube, these two apps work faster, even with a Youtube video.
Q: How do I convert video to MP3?
A: Converting a video to an MP3 file is easy if you have the best mp4 to mp2 converter app. Most of the apps provide tutorials to teach the users the basic procedure. Mostly, it is About uploading video files and using the automatic converting button. The apps will save the audio files after converting the uploaded ones.
Q: Is the video to MP3 app safe?
A: Yes, almost all the converter apps are safe. But some of the unprofessional apps contain harmful malware and viruses that you should always avoid.
Q: Is converting YouTube video to mp3 illegal?
A: No, converting YouTube video to mp3 is not particularly illegal. But if you use the audio without the copyright statement, it will be an illegal task. So, if you just convert a YouTube video to an mp3 file and enjoy them just by yourself, it won't be a problem.
Finally, Insights
---
To enrich your music storage, a video to mp3 converter app can be the best help for sure. You can also use these types of apps to trim, edit, and cut video files as well. So, these are all for today, and it's time to take my leave. But before that, I would like to request you to share the names of the best apps of the same category that I have not listed here. We also like to learn about new apps and tools. Thank you in advance for your support.