Mobile games are obviously entertaining, especially when it is about to kill our free time. While waiting for the bus or in a series of lines, we can enjoy different fun games on our devices and happily enjoy our boring time. But none of the types of games can beat the hidden object finding games. People of all ages love to try these games, and no doubt it's one of the most popular genres. However, if you are interested in trying one, just check out the list of the best hidden object games for Android and iPhone.
---
No doubt that there are thousands of hidden object games for both iPhone and Android out there. But you may not like most of them because of the similar stages, shared background, poor playback music, and just nothing special. However, we can bet there are some games you can't help loving from the beginning. And today's content will cover the list of the best games of this category alongside the brief details of each game. Hopefully, it will help you find the appropriate one for yourself.
1. Criminal Case
---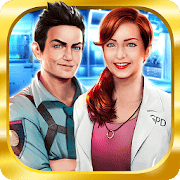 Criminal Case is one of the most popular free unlimited hidden object games. This is a story-based police investigation game where you are the central figure. Along with investigating hidden objects, you also have to examine the autopsy reports and listen to witnesses' statements as an honest cop.
Afterward, you have to judge all the statements and evidence and detect murderers to complete a level. This game is pretty addictive and fun to play in leisure time. Moreover, it is available for both Androids and iDevices.
Important Features
It initially comes with vibrant graphics that make your gaming session more enjoyable. Apparently, the scenes are pretty realistic and well-detailed.

This game indeed features more levels than most other similar games.

There are lots of twists in each Case. Eventually, you can't accuse any suspect in a hurry.

It won't consume much power, and you can enjoy this game without an internet connection.

The step-by-step approaching style makes it easier for everyone to play.
Pros: It offers a multiplayer mode. Eventually, you can enjoy this game with your friends. Moreover, it smoothly runs on relatively older devices.
Cons: This game has realistic blood violence and is not for kids under 12.
---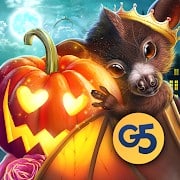 How about a hidden object game that gives you fun challenges in a story mode? Hidden City is such a hidden object-finding game where you have to find your lost friend. This game consists of around a thousand big and small object findings, riddle, and puzzle-solving games. But that's not the end.
All these clues give you a clear view of that hidden city. Moreover, you will meet lots of interesting people as you go further in the game. Eventually, you'll get many information and clues about that place.
Important Features
Maximum levels of this game are time-based. Apparently, you must have to find all hidden objects before in time to pass the level.

In this game, you have to solve several clues as well. Meaning, it is great training for your brain.

There are indeed lots of mini-games featured in it.

This game is also well detailed and has a really realistic graphic that keeps you engaged.

It doesn't put much pressure on the device's CPU and keep the game lag-free.
Pros: Lots of events happen in it where you can win exclusive prizes. Plus, it is available for both Androids and iPhones.
Cons: This game is relatively bigger in size than alternatives.
3. Mirrors of Albion
---
Mirrors of Albion by Game Insight is an incredible story-based hidden object game. In this game, you are a detective and on a rescue mission with a cop-cat to find Alice. In this adventurous game, you will spectate wonderful scenes in which you have to find hidden objects and get clues. This game is not only limited to object findings; various puzzles games will also amuse you. Plus, it has realistic-looking graphics, which make it more fun to play.
Important Features
This game initially consumes less power from the device than the alternative. Apparently, it gives you longer playing time with slight power consumption in cost.

Its in-game stories are really amusing and keep you amused.

Besides the main storyline, there are tons of new places and buildings with puzzles and hidden objects.

You will meet many interesting characters as the game proceeds in the story. Eventually, the interaction with these characters makes this game more addictive.

There are several exciting game modes that you can enjoy to get a slightly different taste.

The animation of this game is very vibrant, and the graphics in really colorful.
Pros: It indeed gets updates really frequently with multiple new levels and features. Moreover, it certainly gives you good crime suspense.
Cons: This game may lag on very low-spec phones.
---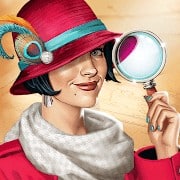 If you are searching for an engaging storyline, June's Journey can be your best selection. Its story is a good mixture of murder-mystery, romance, and thrill that will surely keep you hooked up. Unline most other similar games, and it has a leading female character which is definitely enjoyable for female players.
In addition, it has other parts of playing where you have to do other activities than finding hidden objects. This incredible game is available in both Google Play Store and Apple App Store.
Important Features
The game is not extremely confusing and challenging. Apparently, kids can understand clues and play ll levels with little effort.

Along with object finding, it also includes several types of puzzle games.

Its quite beautiful scenes and vibrant colors make the game more attractive.

The game functionalities are also very simple to operate. Apparently, kids and old people won't struggle to start the game.

You will enjoy colorful animations and pleasant sounds while playing. It eventually spices up the game.
Pros: The developers include new levels with mind-blowing stories quite frequently. Besides, you can join its seasonal "Detective Lounge" and enjoy challenges with friends or other players online.
Cons: You may face laggings after the game updates.
---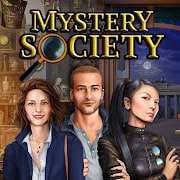 How about peeping into a mysterious society to search for any hidden objects? Well, Hidden Objects Mystery Society is a free hidden object game, loaded with some thrilling features, and the mysterious society will take you to many beautiful cities like Venice, Athens, Berlin, Paris, and so on. Likewise, you need to solve the puzzles, escape danger, and find hidden objects. Also, It's essential to climb the ranking in this mystical society to prove yourself the best detective in history.
Important Features
There will be colorful scenes in the entire journey, and it will change every round you play.

The game indeed includes high-resolution graphics that will blow your mind indeed.

You have to search and collect all the hidden objects in every scene.

Collecting the hidden objects will help you to solve the crimes and arrest criminals.

You will also find tons of gaming modes, including night mode, mirror mode, and so on.
Pros: This game initially offers mini-games like Match 3 Gem, Solitaire, and much more. Moreover, you can get daily rewards by playing Treasure Match 3 and Hidden puzzles, and a lot more.
Cons: You can not zoom into any objects.
6. Nightmares from the Deep™: The Cursed Heart, Collector's Edition
---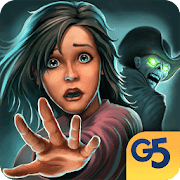 Nightmares from the Deep™ welcomes you to the world of pirate adventure. Well, the whole journey will throw you in the middle of a crime, danger, and fraught intrigue. Moreover, you have to face the unexplained mystery and solve the puzzles on your own. However, your main motive is to wear down the Queen of Hearts' evil scheme. Furthermore, the game offers exciting gifts and kittens, especially for beginners. Let's see whats's more it will provide.
Important Features
The game offers many modes, and you can explore more than 45 Seaworthy and landlubber areas.

This magic world has indeed come with dozens of unique characters, and you need to unlock them.

You need to join the battles with criminals to bring order and learn the city's secrets.

It is your duty to solve crimes, discover things and solve puzzles while finding more than 39 hidden objects.

This app simply lets you boost up the entire process using real money.
Pros: You can get rich bonuses by unlocking chests and allowing them to access your health data. Additionally, this game offers around 16 different mini-games you can enjoy.
Cons: Often, you will fail to use the earned items in this game.
iPhone Android
7. The Secret Society: Mystery
---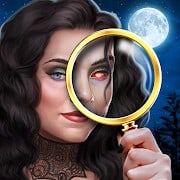 The Secret Society will take you to a mysterious world where you will be surrounded by plot twists and solve great enigmas. Undoubtedly, you can explore the whole world there will be enchanted characters too. Likewise, The game is quite simple, and you just need to swap and match the gems in riddles, and you can unwrap the hidden objects there. Moreover, there will be additional quests, and it will help to get clues on your journey.
Important Features
The game initially offers dozens of worlds, and you can explore them with your skill.

There will be a story, and you need to follow it to solve riddles.

You will indeed find new events in every part of playing, and you can win those with your cleverness.

You need to browse every hidden object, and it will help to protect sacred artifacts and unravel the mystery.

There are more than 30 suspenseful quests, and winning them gets you festive avatars.
Pros: The game recently came with more than 60 guests and ten new collections of pieces. Furthermore, this game is available in many languages, including Russian, Korean, Japanese, Chinese, German, Portugal, and so on.
8. Lost Lands 3
---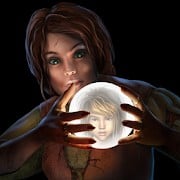 Lost Lands 3 is a mysterious journey of a brave girl, and you have to find ways for her so that she can stop the cursed beasts. The mystery of this game lies with these cursed beasts who were sleeping for many years, but somehow they are coming back to life for unknown reasons. However, the protagonist, Susan, takes full responsibility for stopping the dark creature and handling the lost land's chaos.
Important Features
This Fantasy world will take you to places like Volcano valleys, Druid forests, floating islands, or deep caves.

There will be legendary beasts like Harpy, Solidus, the Minotaur, Naga who will be coming back to existence.

The people of the lost land, a child named Fiora, great grandfather Maaron, an old acquaintance Druid, will indeed help fight with these demons.

You can challenge yourself in hidden object scenes and solve dozens of mysteries.

Apparently, you can explore more than 50 stunning landscapes.
Pros: The game also offers more than 40 individual mini-games. Moreover, you can gain achievements by assembling collections and morphing objects.
Cons: The game is way too challenging to solve the mystery.
---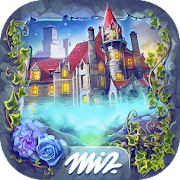 If you are looking for the best free unlimited hidden object games that are both classic and educational, then you're welcome to Hidden Object Enchanted Castle. The game will take you to the enchanted castle where many castle ghosts roam around, and you have to discover all the mysteries out there. Indeed, you may think of it as a creepy game, but the story here will entertain you and make your findings on hidden objects easier.
Important Features
There will be more than 6000 objects, and you need to find them patiently.

The HD graphics will surely blow your mind.

Also, there will be an ongoing melody in the journey, and it might hypnotize you being in a ghostly castle.

The game offers hints, and it helps you to level up and solve the riddles.

You will indeed find new languages and new levels in this game.
Pros: The game also includes a zoom feature, and you can find smaller objects with it. Moreover, there are tiny details for everything, and it will help to complete the level smoothly.
Cons: You won't receive any bonus after completing each level.
10. Deadly Puzzles: Toymaker
---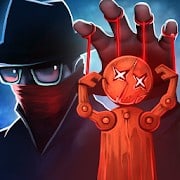 Deadly Puzzles is a hidden object game specially designed with psychological and crime thrillers. And it is the final recommendation for today. The game welcomes you in a quiet town trembling by a series of killers. And most of the victims are young women, and the local media named them 'Toymakers' or simply grim calling cards.
Surprisingly, the heroine got herself caught by these demons. However, the ultimate challenge for the detective is to capture these madmen and save the rest of the people.
Important Features
You have to play ten unique mini-games to complete each challenge.

There are eventually more than 600 hidden objects, and you have to find them thoroughly.

The game indeed offers 13 detective achievements, and you need to unlock every one of them.

You can discover 24 different scenes with hidden objects, and you need to find out to move to the next chapter.

Also, you can assume the killer's next victim using the clue and prevent it by solving riddles.
Pros: The game keeps updated, and you can download it easily. Besides, the playback music is quite soothing and will boost your gaming mood.
FAQ
---
Q: What is the best accessible hidden object game?
A: Criminal Case, Mirrors of Albion, and June's Journey are the best free hidden object games you can enjoy on your Android and iOS device. All these games are widely popular worldwide, and people of all ages more or less love to enjoy these games. Besides, there are many other games like Lost Land 3, Hidden City, etc.
Q: What is the best offline hidden object game?
A: Criminal Case and June's Journey are the best offline free unlimited hidden object games. Both these games are available for Android and iPhone users. These puzzle adventure games come with tons of offline stages, and you can enjoy them for free.
Q: Are Hidden Object Games good for the brain?
A: Yes, hidden object games are suitable for the brain. Some tricks games help to boost our brain's cognitive development. Finding hidden objects are one of the best types of games for that.
It helps to improve our quick problem-solving skills and helps our directory power as well. Eventually, these kinds of games also help kids improve their intelligence and cognitive development.
Q: Which is the best HOPA game for iPad?
A: Hidden City and June's Journey are the best HOPA games for iPad. HOPA games refer to the hidden-object puzzle adventure. So, HOPA games are not the same as hidden object finding games but the exciting adventure games with the task to find hidden objects.
Generally, this kind of game builds a strong character and runs around him or her to be developed. The journey of the characters is the main attraction of the HOPA games.
Finally, Insights
---
From now on, your boring time will be adventurous and exciting with the best hidden object games for your Android and iOS device. Just check out the details and select the one that suits you the best. Hopefully, none of the games will disappoint you with less exciting features.
Also, don't forget to share your experience of enjoying the games and help others to choose it. So, this is the time we should take our leaves for today. Will soon come with something new and more helpful. Thank you for your time.