Downloading files is one of the most common tasks for any smartphone user. But we often face a lot of problems while downloading something from a site. Sometimes, our phone doesn't support the file format, while sometimes, the downloading speed is too slow to wait. These problems appear because of the less accessible functions for the downloading process. However, if you need to download different files so often, I suggest using the best download managers for Android. You will get enormous facilities regarding downloading files with these apps.
Best Download Managers for Android to Boost Downloading a File
---
When you start using a download manager, you will find a lot of functions that will make the task easier. Some are very good at boosting the downloading speed and organizing the files in a mannerly way. Besides, most of the powerful download managers support almost all available file formats.
So, you don't need to think about the formatting issue anymore. Besides, most apps mentioned here provide a direct web browsing facility that is great too. However, checking out all these features, we found these 10 apps as the best in this category.
1. Download Manager
---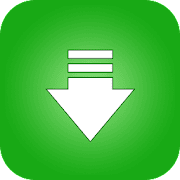 Starting my list with an incredible download handling app, Download Manager. This featureful app offers a user-friendly interface to download anything and organize them easily. It is also much faster than most other download managers for Android out in the PlayStore. You won't find a lot of unnecessary options to get confused about using this app. Besides, it is optimized and supports almost all Android versions. Let's see what more it will offer.
Important Features
You can download multiple files simultaneously or in the queue through this downloader.

Apparently, it lets you add file links manually in this app and makes downloading more time-efficient.

This app will indeed run in the background and eventually lets you perform other activities on the device.

It is also capable of downloading relatively larger files without any difficulties.

The files are well managed by their progress status like completed, paused, canceled, etc., which initially make this a handy one.

You can effortlessly enable or disable the notification of the status bar with a single tap.
Pros: It is quite a light app and doesn't put much pressure on the device. Moreover, it supports several languages and makes it even more friendly.
Cons: It sometimes fails to resume files from the paused point.
2. Download Manager for Android
---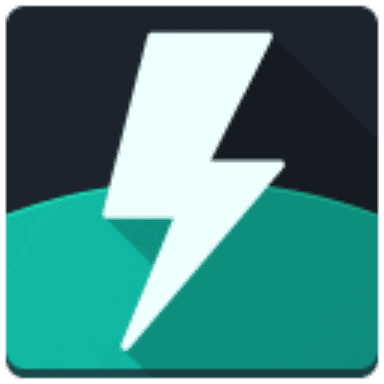 The second one is Download Manager for Android, which is faster and safer in its category. It simply works perfectly as a manager by organizing download files intelligently. Additionally, this app comes with an elegant yet decent interface where you can easily reach every section available. And the UI is minimalist and simple as well. Moreover, it is a light app and does not affect the device much.
Important Features
This downloader is three times faster and efficient that eventually makes it a perfect downloading app.

It also includes a file manager so you can easily interact with your files directly from the app.

This app initially provides a beautiful notification sound to notify about completing a download.

There is a good-quality browser that apparently lets you surf the internet through it and choose what to download.

There is a simple system for adding URLs of files directly to the downloader to download them.

It also shows the downloading with a progress bar which makes monitoring much easier.
Pros: You can eventually restrict it from using mobile data for downloading just with a click. Besides, there is a music player included in this app to enjoy music flawlessly.
Cons: Pop-up ads in this app are quite irritating.
3. IDM Download Manager
---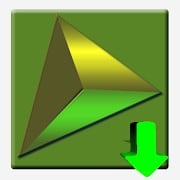 IDM Download Manager is another suitable app for those who are looking for a simple and handy download manager. This app is very straightforward and doesn't have any irrelevant portions. So, it will be easier for you to download a file easily. The developers kept everything simple enough so that you can organize all the files perfectly. Again, you can run this app lag-freely even on a low-configure Android device.
Important Features
IDM Download Manager can initially download almost any type of file flawlessly.

This app indeed comes with a great and vibrant interface to make it more appealing.

You can easily monitor the progress of your downloads through the download progress bar.

Apparently, it offers an integrated browser which makes this app more useful.

It resumes interrupted downloads from the exact spot where the downloading was disconnected.

This app also includes a grabber that grabs almost every media file and ultimately makes it an extremely beneficial downloader.
Pros: This powerful download manager for Android is capable of handling threaded parallel downloads with a multitasking function to make download faster. Besides, it can run downloads in the background.
Cons: The download grabber may not work perfectly every time.
4. Download All Files – Download Manager
---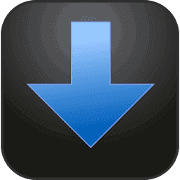 Make your downloading process more productive and easier while keeping them organized with Download All Files. It is a perfect download manager app for both low and high-configured Android devices. It is a light and fast downloader with great graphics quality. Moreover, it supports almost all types of files which makes it suitable for regular use. Additionally, it will never consume too much battery power and make your phone slower.
Important Features
You can check download history just with a simple tap which is a great feature.

This downloader won't put too much pressure on the device's performance.

You will be able to adjust the download queue according to their priority.

It also lets you manually pause any download and resume later from there, which eventually makes it a perfect downloader.

It will let you pause all the files at once with one click, and you don't have to struggle by pausing one by one.

You can simply share links of any supported files to it to begin downloading.
Pros: This app can automatically resume downloading when it reconnects with the internet if you want. Again, it is safer than many other downloaders in the market,
Cons: It doesn't support downloading "only streaming" media like YouTube videos and music.
5. Download Navi – Download Manager
---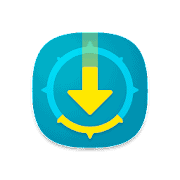 If you are looking for an advertisement free download manager, then Download Navi is for you. This free and open-source downloading tool is developed with a material design. There is no unnecessary thing to confuse you while using this app. Unlike most other downloading apps, it lets you download a particular part of a file. So, you don't need to download any big file still if you don't need it completely.
Important Features
This app comes with multiple Android themes, including dark, light, and black.

The automatic pause and resume function will stop downloading when the wifi is unavailable and start it again when the network comes.

Roaming controls and the user agent controls are also available here.

After finishing downloading, this app will instantly handle all the automatic actions and save the file in a particular folder.

To find a specific file, you can use the interactive search engine of this app.
Pros: This open-source download manager for Android devices will let you manage the power consumption. You can simply activate the battery control function for that.
Cons: Sometimes, users find the 404 error while downloading files that are not supported by the app.
6. DOWNLOAD MANAGER
---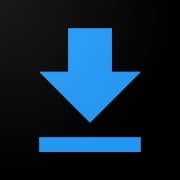 You can also download different types of files more effortlessly and keep them well-organized with DOWNLOAD MANAGER. It is quite easy to operate and much user-friendly on any device. You can easily browse your expected websites via this downloader with good speed. Moreover, it lets you replace links inside the downloadable file to change outdated links from here easily. Here is more about this Android app that will help you decide.
Important Features
You can make a schedule to download files in this intelligent app.

Primarily, the downloaded files get sorted according to date or category, making it less hassle-free to find files.

This downloader app apparently lets you share all the downloaded files directly from it.

It also shows download progress on the notification bar, eventually making monitoring the downloads easier.

This app supports almost all existing file types so that you can effortlessly download any files on your Android device.

You can also delete cookies and browser cache through this app.
Pros: DOWNLOAD MANAGER comes with a dark theme which indeed provides an elegant look on it. Besides, this app is compatible with almost all Android versions, including the latest ones.
Cons: You won't find downloaded files category-wise in this app.
7. Fast Download Manager
---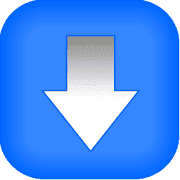 If you are looking for the simplest download managers for Android, then Fast Download Manager is exactly what you should look for. The best part of this app is the function that effortlessly handles both massive and small files with a high-quality resolution and graphics. This powerful app has a straightforward user interface to interact with your downloading easily and downloaded files. Besides, it is quite optimized and doesn't consume much power from your device's battery.
Important Features
This app supports several languages. Some highlighted languages are English, French, Spanish, etc.,

You can easily set the maximum number of files to download at the same time.

This app can quickly detect the links by itself from the web browser, which eventually makes it much handier.

You can also transfer files from your device to another using this app.

You can also pause, cancel or restart any file that is downloading just with a single tap in it.

This downloader can also download files in the background, which ultimately allows doing other activities on the device at the same time.
Pros: It supports almost all existing types of files, including RAR, ZIP, PowerPoint, etc. Besides, this app runs smoothly on all Android devices.
Cons: The internet speed shown in the app may not be exact-accurate.
8. Turbo Download Manager (and Browser)
---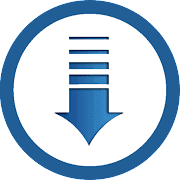 The next one is Turbo Download Manager, a safe and user-friendly download and managing app you shouldn't miss either. Besides being an easy and handy downloader, it also includes a powerful internet browser. Moreover, you will see a modern and clean interface in this app, and there are no extra or unnecessary things to make you confused. Continue reading to know some mind-boggling features of this app.
Important Features
This app initially lets you directly download your files on the external SD card.

Apparently, it includes "Multi-Network Combination" to boost downloads. Meaning it can use Wi-Fi and cellular data together.

This app also provides "Downloading in Background," which indeed is a great feature.

The built-in media players are indeed available in the app that eventually let you run media files directly after download.

It also provides notifications regarding the download process.

You can see the download history and find forgotten downloads.
Pros: It sometimes uses a multithreaded download process to boost the downloading process. Also, it supports multiple languages like English, Spanish, Portuguese, Italian, and more.
Cons: It needs a stable internet connection to resume any download.
9. Loader Droid download manager
---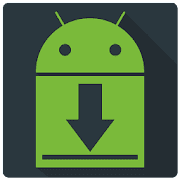 Loader Droid download manager is another powerful one among the best download managers for Android. You will find it easy, efficient, and super handy as it is highly suitable for day-to-day downloading purposes. In addition, you can choose how many downloads will happen simultaneously on this app. You can check the download history and the downloading speed as well. Besides, you will get all the downloaded files in an organized way in a folder.
Important Features
You can pause downloading any file anywhere and resume from that exact spot later.

Apparently, you can enable and disable "Wi-Fi Only Mode" or "Mobile Data Mode" for individual files, which is an awesome feature.

This app initially shows download progress on the notification bar so you can easily monitor your downloads.

This app indeed offers both light and dark themes, which eventually makes it more comfortable for every user.

It also amplifies downloading speed by splitting the downloads into multiple parts.

This app pauses downloads automatically whenever the internet connection is lost and resumes from there when it reconnects.
Pros: This downloader app supports almost all types of files for downloading, which is really helpful. Moreover, it doesn't use unnecessary system resources of the device.
Cons: This Android application shows ads if you don't get the license key.
10. Download Accelerator Plus
---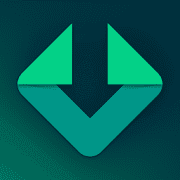 We have already reached the final recommendation for today, and it is Download Accelerator Plus. The best part for which we were extremely impressed by this app is its speed booster. Unlike most other regular download managers, this will accelerate the downloading speed, and so, you will get the file in a few seconds. Besides, this app will organize all the downloaded files in a proper way. As a result, you will find any file instantly.
Important Features
You can initially use an interactive search bar to find any files from this app.

This app lets you download any files to the SD cards and so, you don't necessarily need to move them from the folder.

It supports almost any file, including archive files, documents, programs, MUSIC, VIDEO, and others.

You can apparently choose files to download from any multiple web browsers, even if it is Chrome, Firefox, or Default Android browser.

Automatic pause and resume features are also available here.

It will come with a multi-pane layout if you activate the landscape mode.
Pros: Smart error handling function is a unique feature of this app that will prevent downloading any threads interruption.
Our Recommendations
---
No offense, but it is true that most of the apps here share the same criteria. And that's the reason you can be confused. But I am here for you to make your way easier to get the best app. Well, I am talking about narrowing down the list according to the best of the bests. Download Manager and Download Accelerator Plus are probably the best apps with the most useful features. You can also try Download Manager for Android if you prefer a simple app.
Finally, Insights
---
A tool to handle downloading files and managing is essential, and I think you have already understood that. It will reduce your time and effort while saving your data. So, install your favorite app right now and share your experience with us. Also, if you have friends who are facing difficulties in downloading files, recommend this content to his too. Thank you for your time and support.