Most of the young people got a PC for playing video games. So, gaming companies developed PC games in different variations. There are hundreds of genres, but among the young generation, the horror genre gained enormous popularity. However, when it is about the horror gaming genre, a Zombie shooting game will be the first thing that comes in our mind. Zombies games offer exciting gameplay, a thrilling environment, and bloody war. Besides, it gives a horror movie-type feeling and boosts your gaming experience. However, if you plan a zombie game on your PC, I can assure you that this content will help you.
Best Zombie Games for PC
---
It looks around a month to check the 10 best zombie games for PC. We played a considerable number of games and then chose the best one based on some specific features. We prioritized gaming function, environment, graphics, interface, soundtrack, and other essential functions. The following games are quite compatible in terms of all these issues. Besides, all these games have enormous popularity and a huge fanbase. Hopefully, you will find a few games to try and get addicted to them so easily.
1. Project Zomboid
---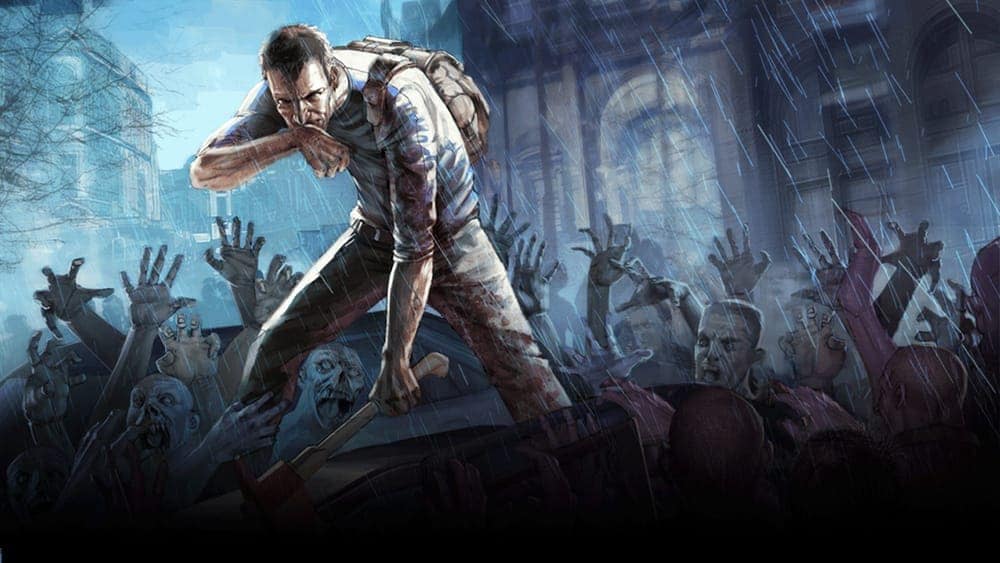 Surviving, starving, protecting friends, defending yourself – everything thrilling you will find in Project Zomboid. This is one of the best survival zombie games for your PC that contains an open map. Prepare yourself and take aid from the Zombie wiki to protect your allies. This game comes with a good graphic and relevant sound system. Additionally, it comes with attractive visual graphics and a hunted soundtrack.
You will enjoy long-term survival and challenging missions throughout the game. Moreover, you have to face lots of troubles, and the guidelines aren't too much. So, you must use your creativity and skill to escape zombies. The game is not more likely to kill zombies, instead of escaping from zombies and saving your people. So, for a different taste, this game is a cool choice.
Important Features
You have to build your domestic base by gathering loot. Also, maintain farms and establish North American construction to defend everyone.

Unlike the random zombie game, you need to avoid zombies and fall back to safe areas.

Here, you have to follow the slow-burn strategy to get rid of the zombies.

Make sure to manage your residential area to escape zombies carefully.

You have to find food, loot, and first aid skills to survive and help your allies.
Pros: You will get a minimal guideline to show off your skill to survive. Besides, the gaming tactics are very easy to perceive.
Cons: If you love hard-hitting and killing, then you may get bored playing this game.
2. Zombie Night Terror
---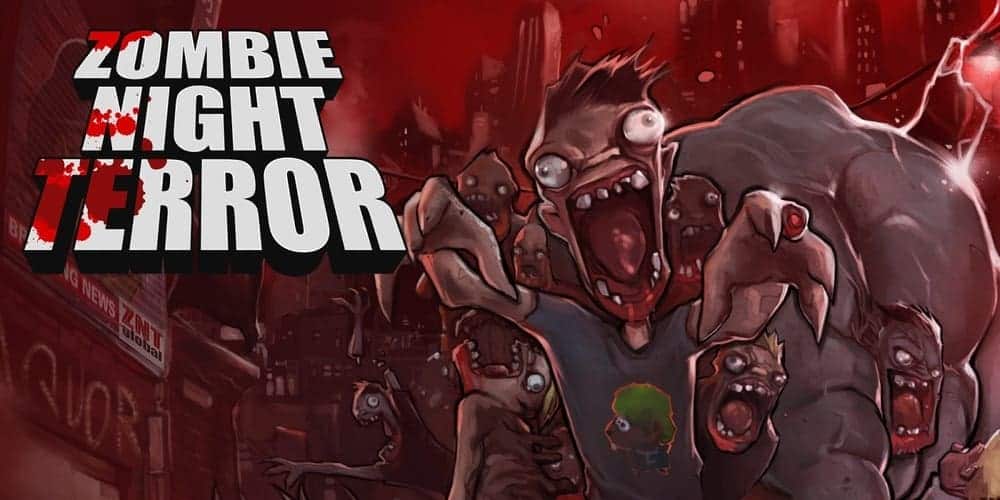 Here is a challenging zombie game that starts with some easy missions but gets harder from time to time. Zombie Night Terror is the one I am talking about. The first 10 missions of the game make you feel like an easy game. However, soon you will find the zombies taking over the area and growing huge in numbers. You will get rifles, baseball bats, and other explosives to stop them.
In the game, you will get options to make your decision. Based on your decision, the future will get the story. You have to play smartly; otherwise, the enemy will gun you down and take over. On the battlefield, you can zoom in or out to have a better view of the zombies.
Important Features
In the game, you have to kill lots of zombies and collect DNA. They will give you a top-up.

Options for jumping, crawling, walking, zooming, etc. available. You have to play while balancing your moves to get success.

Every mission is unique, and you will feel a new taste.

Zombies will come in groups. So, make sure to use explosives to stop them.

The graphics and visual physics of this game used the maximum effects to bring back the 90's horror film.
Pros: You will get different ways to play this game, and quality soundtracks make it more interesting.
Cons: It might take comparatively more time to adapt to the newish power-ups.
3. Dying Light
---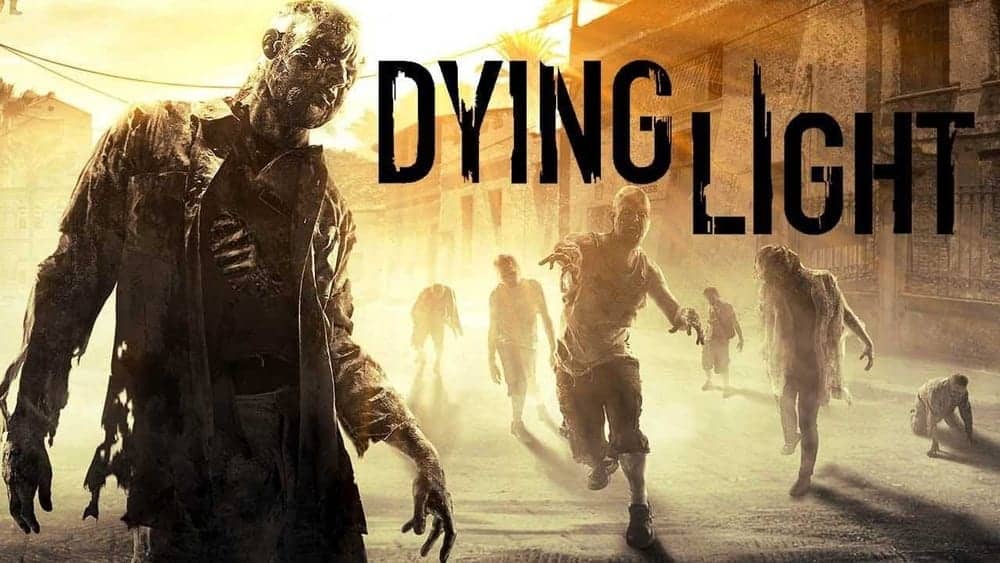 Let's meet Dying Light, an exciting open-world zombie game with tons of features and gaming functions. The zombie survival game is full of terror in a horrific environment. There are buildings for climbing up, and you have to discover lots of things nearby. Just make sure to remember that the only aim of you will be staying alive.
It's a big game with a huge campaign and became one of the best zombie games for PC. It takes around 30 hours to finish all the campaigns. It is mainly a story of an uncovered agent who turned to the savior to the infected people. The game is developed for the kids. There is a little amount of blood, and the zombies don't come with an extremely scary look. So, children won't get frightened playing it.
Important Features
Experience high-level gun lights with a group of zombies. You will get SMG, crossbow, revolvers, etc.

There are lots of campaigns and missions available with different objectives.

You have to play and complete a mission to unlock skills and achieve legendary rank. You will indeed get lots of rewards too.

It will be fun to try the heavy use of jumping and climbing. Besides, controlling the games is super easy here.

It's a less bloody game, and so it is appropriate for both kids and adults.
Pros: The locked skills and higher rank bring more excitement to the game. Opening up each skill and each rank promotion is indeed a great way to enjoy it.
Cons: Though it is a zombie game, it is not that horrific, and that's the problem of some adult users.
Download
4. Call of Duty: Black Ops Cold War
---
The favorite shooting series, Call of Duty, has come up with a zombie shooting story variation. Black Ops Cold War is the version I am talking about. The first thing to remind you is the game is around 250 GB. So, keep a big space free to enjoy this one of the best zombie games for PC. You must enjoy the short campaign of the game, including some twisted puzzle-solving missions and a trippy ending.
You have to play it with different characters according to different missions. There is also modern warfare's multiplayer mode available. So, you can invite your friends and enjoy shooting daring zombies together. In both cold war and multiplayer modes, there are lots of guns available. However, the cold is faster.
Important Features
Cool and crispy sharp graphics will be there in both of the modes. Modern warfare's multiplayer mode is even more colorful.

You have to complete the mission and objectives. Then you can reach the top of the leaderboard and get rewards.

The campaign missions are unique and quite different from the basics of the main game.

Every season you can join new contests and buy premium battle passes.

You will also enjoy the ultra-realistic gunplay in the free map.
Pros: Undoubtedly, the overall game functions are very big. The open and big maps with different modes, weapons, stories, missions, and contents, will never let you get bored.
Cons: Some people complain about the split-screen system of this game.
5. Zombie Army 4
---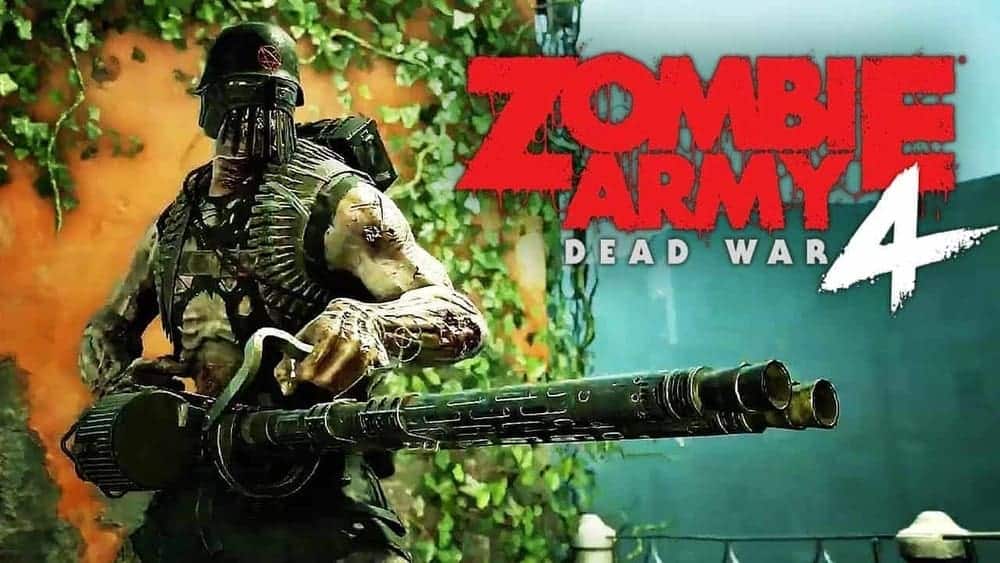 Another exciting and interesting zombie game for pc is here, and Zombie Army 4 is my concern now. It's a hardcore shooting dead war game where your enemies are the dead zombies. You can enjoy this game in both solo and co-op versions. Both of the modes are exciting, but the solo mode is a bit tougher and so suggested mainly for the pro-gamers.
The story mode is the main attraction of the game. There is a good use of horror graphics and wide use of weapons. You will very soon get addicted to the bloody fighting interface and the relevant soundtrack. Let's see what's more that comes with this game.
Important Features
The game supports HDR graphics. So, explosions, lighting effects, blood flows, etc., look more realistic.

You have to face the zombie waves and so make sure to collect powerful guns and explosives.

You can Play single in the solo mode and multiplayer mode, and you can get up to 3 users.

Zombies come in different forms. Sometimes, it makes the game tougher.

The fast-paced gameplay is another favorable feature.
Pros: You can change the character and select the fighting style and your own personality.
Cons: They could add competition PVP modes for more fun.
6. Atom Zombie Smasher
---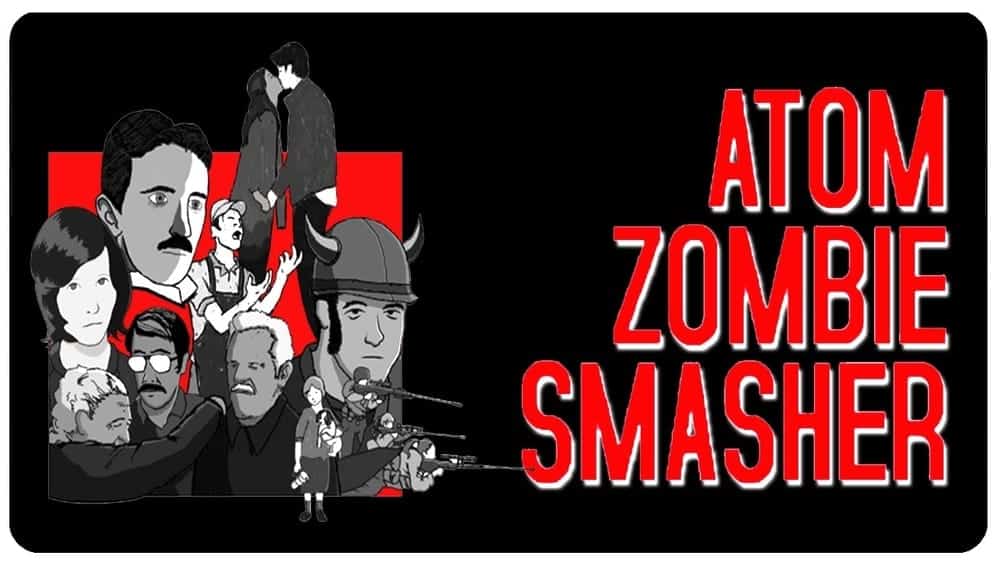 Now time for a game that requires your brain more than your finger on the keyboard. Atom Zombie Smasher is the ultimate free zombie game for pc that requires so. The game comes with awesome soundtracks and a colorful realism environment. You can make your crew and hire a team of experts to increase your power.
Here, you will get the solo and multiplayer mods. The game is indeed very much destructive. You can demolish almost everything along with the zombies. But the best part is you can modify the game rules and play like in your own rule. And there are tons of customizing modes that will definitely boost your gaming experience.
Important Features
You can Play the game with your friends using multiplayer mode.

There are lots of cities, and all of them come with different environments and construction.

You create your mod version and share it via online file share.

You have to select a certain zone to protect and rescue civilians as much as you can using different weapons and powers.

The way you select the options will modify the future story of this game. Indeed, you will have lots of free options to choose from.
Pros: It's a great strategic game. You need to follow some strategies and use your own thinking abilities to play it like a pro.
Cons: Like some of the past games, here the graphics are not too good.
7. Age Gate – State of Decay
---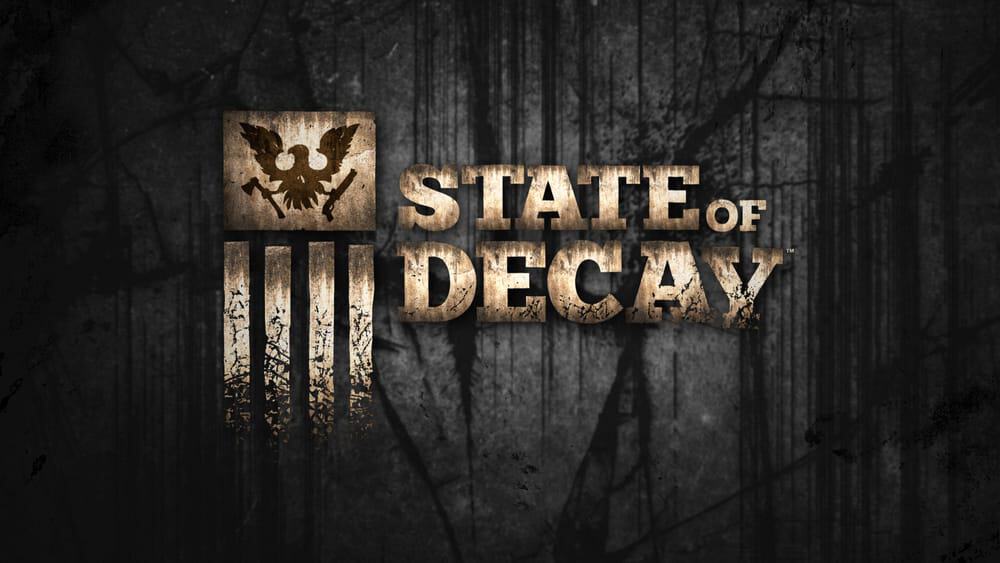 State of Decay of Age Gate is a bloody and violent zombie game. And so, I cannot avoid it to form the list anyway. In the game, you will find guns, bombs, knives, and other weapons. You have to kill the undead zombies and keep your supervisors safe. The game is not for kids under 16. It's because the zombies in the game have terrific appearances, and blood is almost everywhere.
Another great thing is you can deal and keep reading with allies out of your team/area. The game also has good graphics, and the visual effects are great. Plus, the difficulty level is also higher than random zombie games for PC. Consider the overall features; it has become of the most popular zombie games for PC.
Important Features
The game map is 16 square kilometers, through the playable part is around 8 square kilometers.

There are more than 150 characters available. And you are free to choose any one from them.

Enjoy violent fights having 100 different weapons. Among them, 30 merle weapons are there too.

You will have killer costumes and classic outfits. You can wear a vest and other fighting equipment.

In the game, you will find lots of zombies and animals with different styles of appearances.

The graphics made a haunted environment alongside the soundtrack that will grow fear in your mind.
Pros: The game has a good number of characters, and all of them have different personalities. Their behavior comes up during different missions.
Cons: The map could be bigger with more construction and buildings.
Download
8. Dead Island
---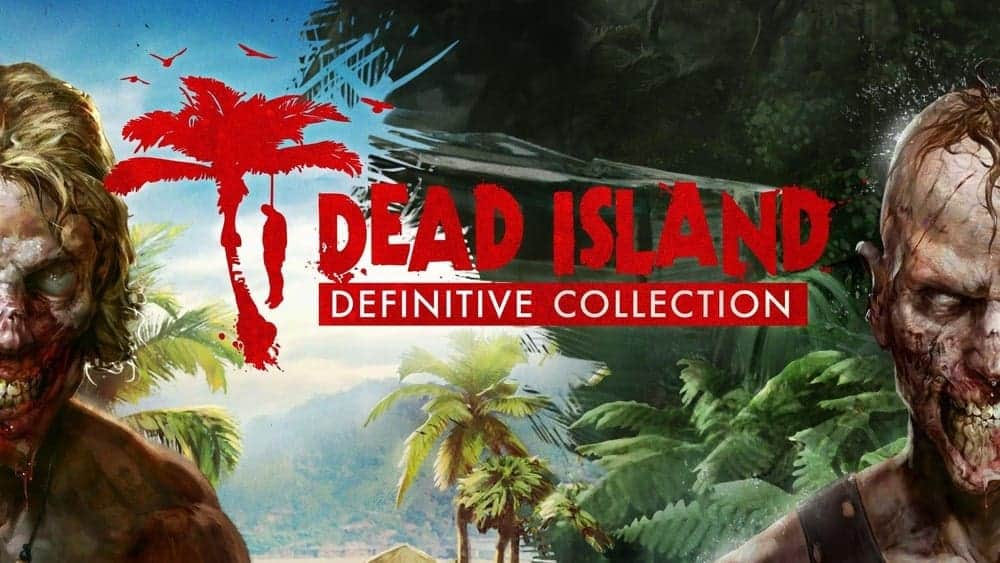 To fill your zombie thrashing thrills, you can definitely go for Dead Island. From my experience of playing this game, I won't say it is the best game, but I cannot avoid listing this app here too. Some excellent features are here to make you addicted. It comes with a gorgeous environment with haunted weather. Many many zombies can attack you now and then. So, you have to be careful in stepping every time.
However, Dead Island is a fictional island called Banoi. You will be one of the four main characters who will get their sense in the scenic Palm Resorts. And then you will find the resort rotten and full of terrifying zombies. Don't worry, and you will have mysterious immunity and get whatever you need to fight those dead beasts.
Important Features
The graphics of this game is super rich with high-quality visual graphics and a mysterious environment.

Multiplayer mode lets you enjoy this game with 3 of your friends.

You will find lots of weapons with variations of features that you can use to destroy the league of Zombies.

Remember that it is designed with weapon decay functions that increase the tension of losing your weapon in the middle of a fight.

A Health meter will inform you about your health condition. Initially, you have to collect food and adrenaline boosts for strength.

This strategy game needs a leader that will lead the survival operation, and other crews will follow him.
Pros: Each character will have different abilities. You can get power-ups and other rewards to get new abilities too.
Cons: The Multiplayer combating system is not as smooth as in the single-player mode. Some users also complain about too many fetch quests.
9. The House of The Dead
---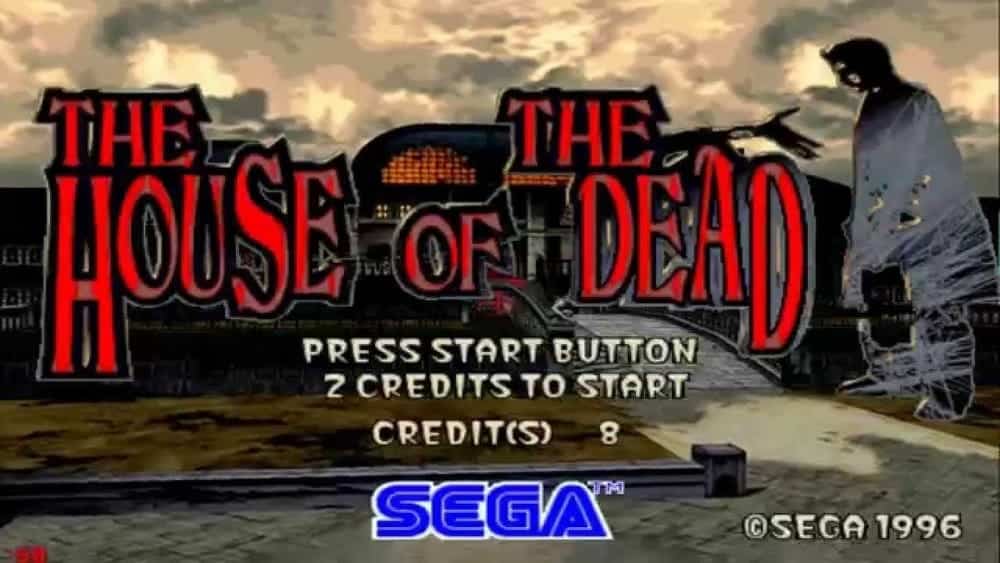 90s kids will never forget the thrill and excitement of being in the House of Dead. Remember Sofy, who was caught by the ghost in the house full of dead, zombies, and howlings? Well, the old day's game comes back with a new dress-up to compete with the modern free zombie games for PC. However, the graphics and sound quality will be better enough to compete for the new games.
Sega is the leading game company that brought this game to town for the first time. However, the environment is soggy and rotten. You will have many weapons to kill the zombies and ghosts and to save Sofy. But here, you cannot save Sofy; instead, the zombie king will kill her before you reach her. Now, your mission is to save other guys and yourself too.
Important Features
You will have lots of weapons to kill numerous ghosts and zombies.

The weapons won't get loaded automatically. Make sure to load the gun in time.

You will have smooth control over the game, and you have to run while firing the zombies.

There are zombies and ghosts of different fearful outlooks and appearances.

A lot of innocent people will be caught in cages. You have to save them alive and also remember to stay safe as well.

Shoulder camera viewing will help you see the area and whoever comes to kill you.
Pros: Screaming and howlings will make a terrific environment in this game. You will have massive immunity and unlimited bullets to kill the zombies.
Cons: This is not an open-world game, and the gaming map is comparatively smaller.
10. Resident Evil 2
---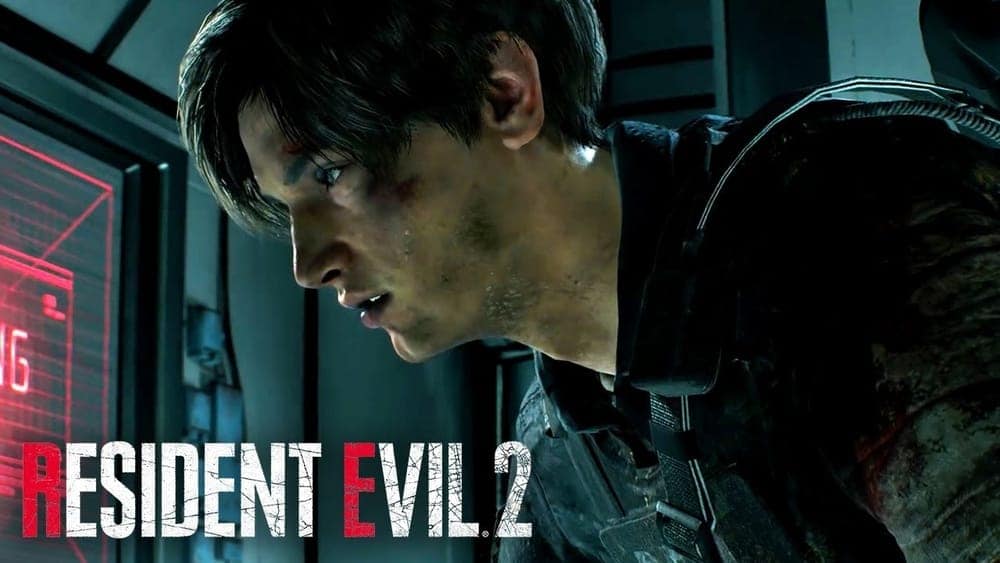 Don't say that you are not familiar with the name Resident Evil. It is one of the most popular zombie apocalypse-based movie series that gained enormous popularity of that time. However, the popularity of the movie cannot surpass the popularity of the game. And Resident Evil 2 comes will be the most horrific gaming environment based on the same story of the movie and with the same characters.
This horror-classic game is cross-platform supported, but it works best on your PC. The game offers exciting gameplay with strategic missions. There you have tons of weapons and vehicles. You will have a squat that you have to save while protecting yourself. Let's see what's more that comes with this exciting horror game.
Important Features
This game is popular as the best zombie game for PC, mostly for its gaming environment and smooth control over it.

It comes with breathtaking photo-realistic visual effects with 4K video quality.

The shoulder camera mode will visualize everything in front of the character.

You have to explore the rotten area and the dark menacing lobby and corridors.

To kill zombies, you will need weapons, and to survive, you need food and medicine. So, make sure that you will get everything right beside you.

Raccoon City Police Department will always help you to complete your mission. But you are the one to save your life.
Pros: In this game, you have to face the grotesque hordes that bring the dead backs to their lives as zombies. Besides, you will have classic costumes and outfits.
Our Recommendations
---
You must notice that we tried to provide all the details, positivity, and drawback of each game. We always aim to be honest while reviewing a game, and so, we attach the drawback for your concern. However, all these 10 best zombie games for PC are compatible and quite challenging. No way any game from the list will disappoint you.
So, you can go for any game without thinking for a minute. Still, you want to know about my preference, and I would like to mention Project Zomboid, Resident Evil, and Dead Island. For me, these 3 games are most exciting and challenging.
Finally, Insights
---
If you are a student, let me remind you not to get addicted to any game. It can be dangerous for your study and then make you regret it. However, if you have enough sense of time and your life, you can definitely choose these games for entertainment. So, share this content with your friends who also love to play zombie games for their PC. Also, inform us about the games you are installing first. Thank you a million times for staying with us.