Claws Mail is a GTK+ based free email client for Linux. It's one of the lightweight, fast email clients for all the major OS platforms, including Linux, Unix, Windows, macOS, and so on. It provides filtering, external editor support, threaded display, and different MH folder. It will offer you a lot of features. Let's have a look: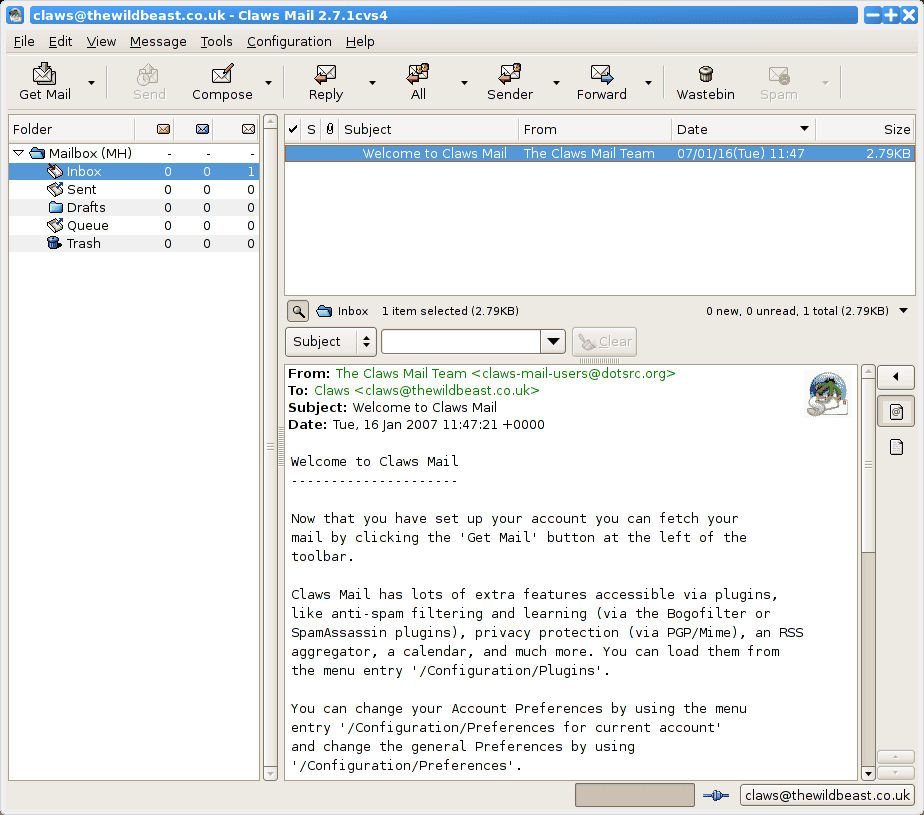 Claws Mail Features
Provides a Graceful and sophisticated interface.

Effectiveness can be increased by adding plugins like RSS aggregator.

Offers SSL support for POP3, SMTP, IMAP4rev1, and NNTP protocols.

Offers to use multiple accounts.

Provides address book.

Automatic mail checking.

Color level.

Robustness and stability.

Support Quick response.

Offers easy configuration.
Install Claws Mail on Ubuntu via PPA
First of All, open Terminal Window and run the following commands:
sudo add-apt-repository ppa:ubuntuhandbook1/claws-mail
sudo apt update
sudo apt install claws-mail
For installing Themes, Feed Reader, and Plugins, run the following command into the Terminal :
sudo apt install claws-mail-*
If you want to downgrade into the stock version, run the following command :
sudo apt install ppa-purge


sudo ppa-purge ppa:ubuntuhandbook1/claws-mail
How To Uninstall
Run the following command to remove:
sudo apt remove --autoremove claws-mail
To remove the PPA, Follow "Software & Updates <<Other Software tabs."
If you do not want to follow PPA, then download this email client and all the official site plugins.
Download Claws Mail and Themes-Plugins
I hope you will like this short tutorial on Claws Mail. If you want it, please take some time to share this article on your social media network. Don't forget to share your suggestion and experiences in the comment below.