It is now the most common issue to have commercials on any smartphone. Based on our browsing history, different companies show their commercials to have their business, so we, the target users, still have them if we are not interested. And many of us, especially those who don't like to waste a second of our time, can do almost anything to stop those ads on our devices. That is why we very often asked, "how to stop ads on my phone?". To make a solution to this problem, we are certainly here today.
What Can Help to Remove Adware from My Device?
---
Adware is basically a kind of program that collects information about the views sites and then sends the users similar commercials. Sometimes, many adware can be harmful malware and cause a catastrophe on the users' devices. So, it is essential to keep our device adware and both malware-free. But it is also very easy to remove this adware as well. There are lots of tools and apps that certainly work well to block adware and malware from our devices.
Best Adware Removal Apps to Keep Your Device Free from Commercials
---
To increase sales and views, businessmen pay different organizations to show the commercials that we get on our devices. But that certainly kills our time and the speed of the internet on your device. To check how the best adware removal apps work, we have to check a lot of apps from both Playstore and AppStore. After getting disappointed by many apps, we got some gems as well. So, just install the apps from the list below and forget the question about how to stop ads on my phone.
1. Adblock Plus for Samsung Internet – Browse safe
---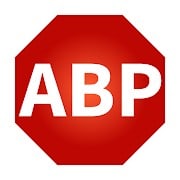 Adblock is probably the most popular adware removal app for both Android and iPhone. And you can use this app on iPad and tablets as well. It is eventually the easiest app to remove the commercials from your device. The tutorial on using all the functions of this app will pop up when you start using this app. So, you don't even need any previous experience of using similar apps likewise.
Important Features
The best part of this app shows the ad filter lists to select the types of ads that you don't want to face.

You can certainly use the whitelist function to let some particular ads appear on your device.

A hundred percent secure and private browsing function is available in this app.

It will eventually increase the privacy and security of your device by disabling all the tracking factors.

You just have to turn on the AdBlock option to get rid of all annoying commercials.
Pros: If you are a Samsung device user, it must be the best app for you as it is particularly developed for the dives of this company. It will eventually let you browse the web anonymously and stop all the malware too.
Cons: You cannot use this app without a stable internet connection.
2. AdGuard: Content Blocker for Samsung and Yandex
---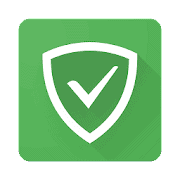 ADGUARD SOFTWARE LIMITED has brought the most popular ad blocker for your Android and iOS device, especially for Samsung devices. This app certainly lets you block all the harmful content and any type of commercials from your device. Using this app is easy, and there are no unnecessary things to make you confused. Additionally, it is safe and perfectly built to remove all types of adware. Let's see what more this app will provide.
Important Features
More than 20 adblocking lists will be there, and you can install all of them at once.

The clean whitelist function will eventually allow some kind of commercials to appear on your device.

It is a hundred percent open source app and free to use.

This app initially works well on Yandex and iPad.

You will also get a private browsing history that keeps no data of your browsing log.
Pros: The best part of this battery saver app are its tiny space and little battery-consuming functions.
3. Firefox Focus: The privacy browser
---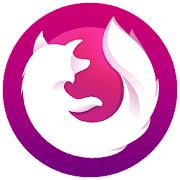 When I was thinking about how to block ads on my devices for the first time, my brother suggested Firefox. It has a classic adware removal app tool inside its powerful browser. And Firefox Focus is their best innovation of all time. This app will initially block almost all types of commercials to keep your device safe and sound. At the same time, it will keep all the harmful malware and similar substances away from your device.
Important Features
This app will instantly block all the commercials that normally pop up on your device.

You can initially use this app as a better mobile security app.

It will automatically detect all the apps and sites that show commercials and will inform you about them.

You will have a private browsing area that will particularly protect your privacy from any intruders.

It is a hundred percent safe app that carries no harmful malware.
Pros: It will always remove the history of your browsing. Eventually, it won't keep any passwords, cookies, or even tracking anything.
Cons: This app does not get updates automatically.
4. Clario: Security & Privacy
---
Clario is an effective yet simple app to get rid of annoying adware. You can simply turn on the adblocker on this app and keep a distance from adware that shows you irritating ads. This app will perfectly detect adware and remove them. Moreover, you will also get other protections such as malware & location protection, browsing protection, etc., on this app. So, it will keep your device safe and sound all the time.
Important Features
Clario is initially very easy to use. You only have to tap on enabling protection.

It is indeed a very powerful app. Apparently, you will never see a single pop-up on your device's screen.

This amusing app not only removes adware. It also provides full protection on the internet.

You will also get unlimited VPN on this app. It eventually lets you browse any restricted sites without exposing your identity.

Since this app removes adware, you will get a superfast browsing experience.
Pros: Clario doesn't feature Chatbots, and you will get help 24/7 from human security experts. Additionally, it can monitor your security status and inform you about issues.
Cons: This app is relatively larger in size, and so it will take more space on your device.
5. 1Blocker: Ad Blocker & Privacy
---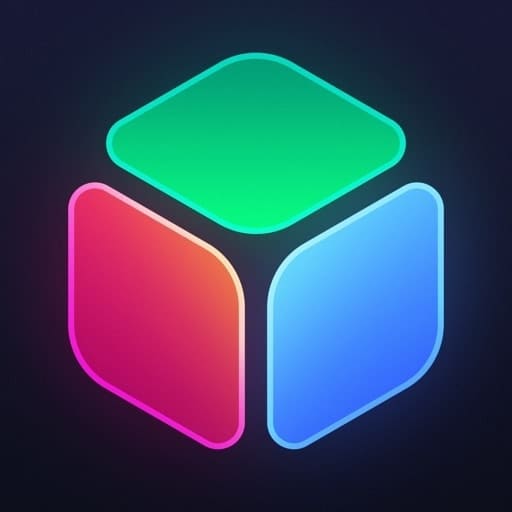 This is simple and, at the same time, fruitful prevention from all adware on your iPhone. 1Blocker is one of the most user-friendly apps in the anti-adware category. Apparently, anyone with little or zero experience can start using this app quite effortlessly. Moreover, this app also features several other securities like tracking protection and more. The best part is, you can use all these security services individually or together.
Important Features
It apparently includes an app extension for Safari. You are eventually able to use almost all app features right from the browser.

You can indeed turn on or off adware protection for every site specifically.

This great app lets you hide webpage elements just with a tap.

There are opportunities to see blocked resources on sites.

Blocking any adware is significantly faster with this app. It eventually makes the browsing speed 2x to 5x faster.

Since this app works with Safari, the app itself is much smaller in size.
Pros: You can initially sync through iCloud to store your custom preference for the app. Additionally, it will let you use the same adware protection for all Apple devices.
Cons: This app can't work on third-party browsers.
6. TunnelBear: Virtual Private Network & Security
---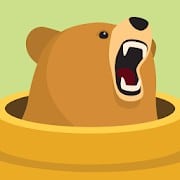 If you are seeking adware removal apps with amusing user interfaces, then you must try TunnelBear. This app is available for both Android and iPhone. It has a decent interface that gives easier access to adware removal settings. TunnelBear is a complete package of protection, including VPN and others for securing your identity over the internet. Moreover, this app is very secure and won't share or sell your data to anyone under any circumstances.
Important Features
This handy app lets you find all the settings and options near the tip of your finger.

It initially protects you from adware by keeping your real information private on the internet.

The VPN server is indeed very optimized in this app and works very fast and buffering-free.

The technical team of TunnelBear is there 24/7 to provide you support and assistance.

For providing you the topmost security, this app uses AES-256 bit encryption by default. This encryption is undoubtedly one of the strongest ones.

TunnelBear has VPN servers in more than 22 countries. You can ultimately use websites and apps without any restriction or adware interruption.
Pros: This app never stores any logging data. So you can easily rely on it. Additionally, it is the first VPN-based service to perform independent 3rd party audits.
Cons: The free data provided with this app has a much slower speed.
7. AdShield – Block ad for all browsers, ad blocker ++
---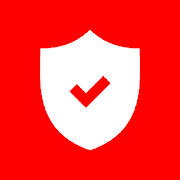 If you are thinking about how to stop ads on my phone, I can suggest something effective. AdShield is the perfect adware removal app for Android with good adware detection ability. That means this efficient security app detects adware much quicker and removes them silently. Also, AdShield can handle wide variations of ads to keep you safe from them. Moreover, it is quite light compared to other apps in this category. But the best thing is, you can use this app on almost all Android smartphones.
Important Features
It certainly runs on almost all browsers. Apparently, you won't need to change your regular browser to use it.

This is a battery-friendly app, and you can use it for a longer time without hampering the device.

AdShield indeed offers video adware detection. Ultimately, it is a much helpful feature.

This excellent app initially boosts the loading speed of web pages since there is no ad for loading.

Your devices will be protected from malware & phishing while using them.
Pros: This app blocks all third-party tracking systems and ensures your privacy. Additionally, this AdShield itself never leaks your information.
Cons: It may not work with numerous low-category browsers.
8. Mobile Security Adblocker
---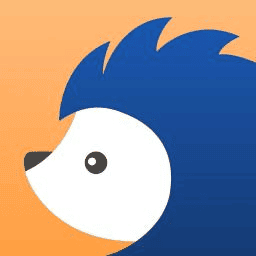 Mobile Security Adblocker by Tapmobyl PP is a straightforward adware removal app for iPhone users. This is a suitable app for users who like to keep everything at the finger-tip. With this app, you will see a decent and clean interface. Tapping only a button will fluently enable or disable adblocking and remove adware. In addition, it also provides malware to keep your experience safe on the internet.
Important Features
You can instantly get rid of almost every type of ad with this app.

Using this app is remarkably simple and easy. Apparently, anybody with little knowledge can use it.

It indeed provides related statistics. It eventually shows you how much adware has been detected.

You will have a much faster internet speed. Eventually, there are no ads to slow down the loading speed.

No third-party tracking app can work while you have this adblocker anyway.

The failing ratio of this app is near zero. Basically, it removes ads almost all the time.
Pros: The great feature of this app is, it prevents you from video ads and webmail ads along with regular ads. Also, it consumes a tiny amount of battery from your device.
iPhone
9. Brave Private Browser: Secure, fast web browser
---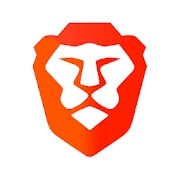 How to stop ads on my phone won't come to mind if you have this app on your device. Brave Software offers you Brave Private Browser, a whole browser to keep your data private. It acts as a great security app, but it actually is a complete browser. You will never see any ad while using the internet via this browser. Everything you need is available inside the browser, and you can easily reach them.
Important Features
When you browse in it, the adware can't find your device and show your irritating ads.

The browsing speed becomes significantly faster since there is no plugin or extension on it.

All of your data, including your browsing history, cannot be discovered by any third-party adware.

Your searches are initially being optimized by this browser. You eventually get 2x to 4x more speed.

Since you won't need to run an additional ad-blocker app, it consumes less power from the battery.

Moreover, there is no hassle of keeping both Adblock and browser app separately.

This app indeed ensures that you get a lag-free browsing experience.
Pros: The app itself never compromises with your data. Moreover, it makes everything more secure by using DuckDuckGo as its primary search engine.
Cons: New interface may feel a little difficult at first to use.
10. Free Adblocker Browser: Adblock & Private Browser
---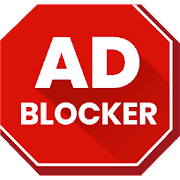 The last one is Adblocker Browser. It is also a perfect browser for Android and keeps private things private. As per its name, it is a full-featured browser instead of a separate adware removal app. The browser includes a good quality adblocker. Moreover, it will give you a pleasant virtual reading experience within the browser. You will not feel uncomfortable while reading news or articles on it.
Important Features
This is a browser app with all the features of an ad-blocking app. Apparently, you are getting two services in one app.

It prevents almost all types of existing ads out there. These include pop-up ads, banner ads, video ads, and other types.

This browser automatically updates the filter list of Adblocker. It initially keeps your ad protection refreshed.

You can customize the theme of the browser as you want.

The surfing speed is much better in this browser. It is eventually faster than the default browser.

It has the most colorful and decent interface of any adware removal apps in the market.
Pros: You can activate the password protection function of this browser to keep your privacy strong. Additionally, it protects your device from malware and notifies you about suspicious elements.
Cons: This app only works on Android version 5.0 or above.
FAQ
---
Q: How do I block ads on my phone?
A: It is very easy to block ads on your phone. You can use the best adware removal apps to block the commercials on your phone. Almost all the apps contain the ad filter list and ad blocking option. While you activate the option, all the ads will stop popping on your device. Besides, some of the apps provide ad filtering options. This kind o facility will let you select the types of ads that you don't particularly like and block them as well.
Q: What's the best free adware removal app?
A: TunnelBear, Adblock Plus, AdGuard, and 1Blocker are known to be the best free adware removal apps. Both of these apps work well on Android and iOS devices. There are also other apps, but these apps work more efficiently. Eventually, they work to provide you with private browsing and a secure device environment.
Q: How do I stop ads on my Samsung phone?
A: On your Samsung phone, you can use AdBlock Plus or AdGuard to stop adware. These two apps are particularly developed for Samsung devices. But both of them work perfectly on other Android and iOS devices.
Q: Are the ad blocker apps safe?
A: Yes, almost all the ad blocker apps are safe and free from harmful elements. Remember that the main task of an ad blocker app is to remove all the adware and malware to keep your device safe and protected. So, the first thing the apps should maintain is to secure themselves.
Finally, Insights
---
Almost no one of us likes to have continuous ads on our devices. And so, most of the time, people ask how to stop ads on my phone. Now, you have already met with the best adware removal apps for both Android and iPhone. So, you know how to do that. Hopefully, this content will come as a great help to secure your device environment. We will be grateful if you share how these apps work on your device and which one you have found the best. Thank you for staying with us.