Whether you're a professional sysadmin like me or an average Linux maniac, you must understand the importance of regularly backing up your data. Data is the de-facto driver of modern society, and securing sensitive information is extremely important to enterprises.
Even losing personal data can have a devastating effect on individuals. So, essential measurements must be taken to ensure the integrity and safety of your everyday data. Linux offers a variety of Disk Cloning functions for this task.
Disk cloning in Linux refers to copying the contents of one storage drive to another drive or a single image file. Thanks to a continuously booming open-source community, you can quickly get your hands on a good selection of disk cloning software for Linux.
Productive Disk Cloning Software
---
You can clone a Linux system in different ways. The most optimal solution is to clone the hard disks altogether or compress their contents into a single image file. The below selection of 15 disk cloning software for Linux allows you to do this the way you want.
1. Clonezilla
---
Clonezilla is arguably the best disk cloning software for Linux. It offers many robust disk cloning facilities to ensure your precious data remains safe in catastrophic failures. It is a console-based disk cloning software with features inspired by DRBL, Partimage, ntfsclone, and udpcast. Clonezilla comes in two variants – Live and Server. Clonezilla Live allows you to back up a single system while simultaneously supporting cloning up to 40 systems.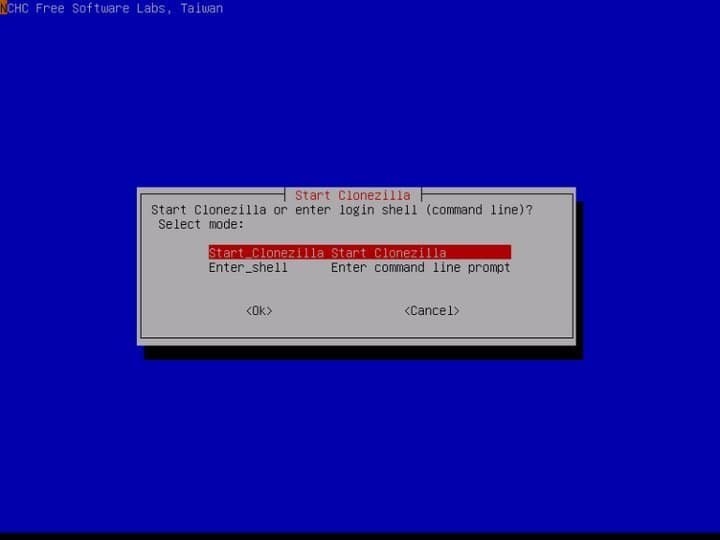 Features of Clonezilla
Users can save their Hard Disk Drives(HDD) to either local HDDs or external HDDs.
Clonezilla allows Linux users to save only specific partitions of their storage space.
The ability to distribute images via network increases productivity and allows corporations to leverage Clonezilla for bulk cloning.
Clonezilla supports a wide array of filesystems, including ext2, ext3, reiserfs, xfs, jfs, FAT, and NTFS.
This hard drive cloning software is released under the GNU GPL license and is, therefore, free to use and modify by anyone.
2. GParted
---
GParted is a full-fledged Linux partition manager that enables users to create, destroy, resize, move, check, and copy partitions and the filesystems of their Linux systems. It allows you to create spaces for installing new operating systems quickly, and its disk cloning features make sure you can easily back up and restore your precious data. GParted also makes creating disk images easier than most contemporary Linux disk cloning software.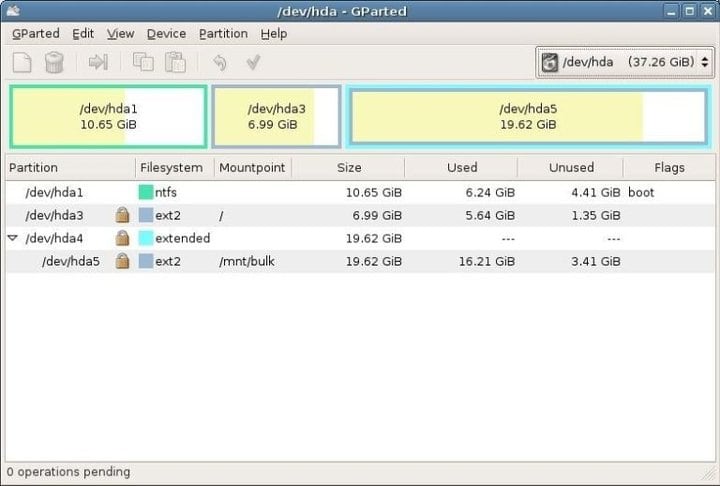 Features of GParted
GParted is readily available in most live Linux distributions due to its superior productivity.
It supports a wide range of filesystems, including but not limited to btrfs, ext2, ext3, ext4, FAT, HFS, HFS+, JFS, Linux-swap, NTFS, UFS, and XFS.
GParted can be used to clone a USB flash drive or memory card in Linux directly.
GParted comes with in-built support for RAID and can attempt data rescue in cases of partition damage.
It boasts a flexible GNU GPL license and allows modification of the disk cloning software for Linux.
3. Mondo Rescue
---
Mondo Rescue is marketed as a reliable disaster recovery solution with powerful disk cloning features matched only by the top disk cloning software for Linux systems. It has proven to effectively back up different types of systems, including both servers and workstations.
So, sysadmins can utilize it to recover their lost data or back up their existing systems. Mondo Rescue also allows Linux and BSD users to customize their disk geometry, including migration from non-RAID to RAID.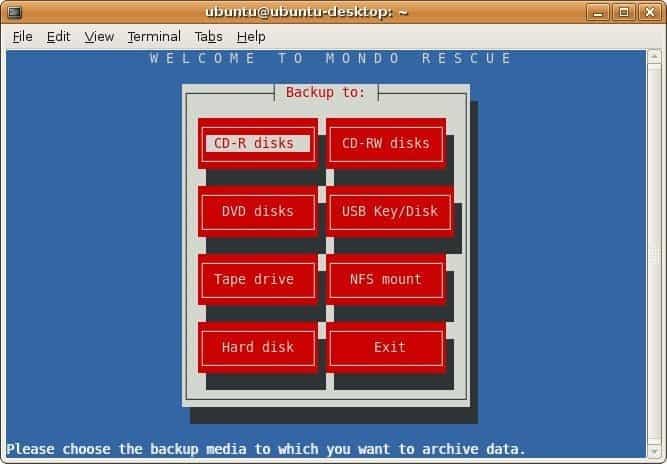 Features of Mondo Rescue
Mondo Rescue is based on the terminal and doesn't come with a GUI interface – a plus for many, not so for others.
This lightweight and free hard drive cloning software is written in C and thus offers blazing-fast performance.
Mondo Rescue utilizes a customized Linux distribution called Mindi to restore lost data in a favorable way.
It can clone existing data to tape, CD-R, CD-RW, NFS, or hard disk partition.
Mondo Rescue comes with pre-packaged support for LVM, RAID, ext2, ext3, JFS, XFS, ReiserFS, VFAT, and many other filesystems.
4. dd
---
Most Linux or BSD distributions you work around feature this mighty powerful disk cloning software by default. Initially intended for copying and converting large amounts of data to or from hard disk drives, dd has been used for backing up systems and cloning entire storage spaces for some time.
You should, however, always remember – " With great power comes great responsibility." So, use dd at your own will, and remember to check the man page to find out how to clone your disk drives.
Features of dd
dd comes with a concise console-based user interface and is thus very lightweight.
Users can mount their backup disk drives relatively easily with dd than most other disk cloning software for Linux.
dd lets you clone your hard disk drives to external storage like portable hard drives or SSDs.
dd is the de-facto tool when writing new Live USB or CD/DVD distributions using their respective ISO images.
This free hard drive cloning software is standalone and can run smoothly from Live systems.
5. FOG
---
FOG is a quite trusted name among sysadmins or data architects whenever hot debates over the best disk cloning software for Linux arise. This robust open-source cloning software is intended for cloning or restoring entire systems over networks.
It has implemented some of the most exceptional disk cloning features for enterprises and is employed in many corporations as their sole disk cloning management software. We like it for its intuitive interface and handy disk cloning abilities.
Features of FOG
When deployed in dedicated servers, FOG works better than most contemporary Linux disk cloning software, if not all.
For improved security, FOG can track accounts from where the computer was accessed at a given time.
This free disk cloning software can scan hard disk drives for bad sectors and can repair them.
Users can install applications on their cloned systems remotely with snapins.
FOG offers a plethora of robust disk restoration features in case of accidental deletion or damage of data.
6. G4L
---
G4L is a compelling and robust disk cloning software for Linux that offers a ton of essential disk cloning features. It is arguably one of the most lightweight disk cloning binary we could get our hands on, and we've to pay our gratitude to the developers for packaging this much power into such a tiny core. G4L is based on Ncurses and can create images for any operating system or filesystem.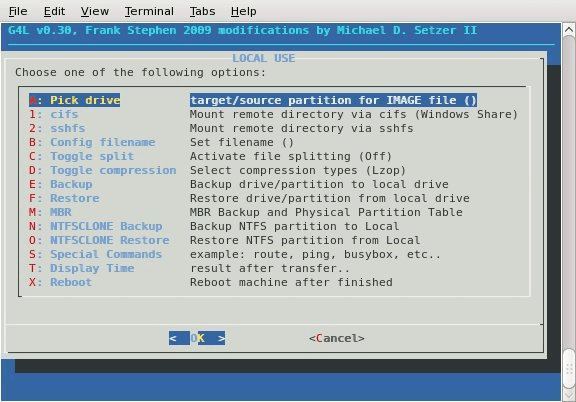 Features of G4L
G4L does not come with an X11 graphical interface, thus enabling it to run smoothly even in those ancient Linux machines.
You can clone your hard disks to either local hard drives or external storage like portable hard disk drives.
G4L can be used to create hard disk images of one system and deploy them to another over the FTP network protocol.
This free disk cloning software employs a bit-for-bit cloning mechanism and can back up both MBR and EBR.
7. PING – Partimage Is Not Ghost
---
PING is another powerful yet flexible Linux disk cloning software based on Partimage, another popular tool for cloning Linux systems. It can clone entire hard disk drives as a backup of your system into either a local storage drive or external storage like hard disks or SSDs. PING also offers an out-of-the-box toolkit for rescuing system data in case of accidental data erase or hard drive failures.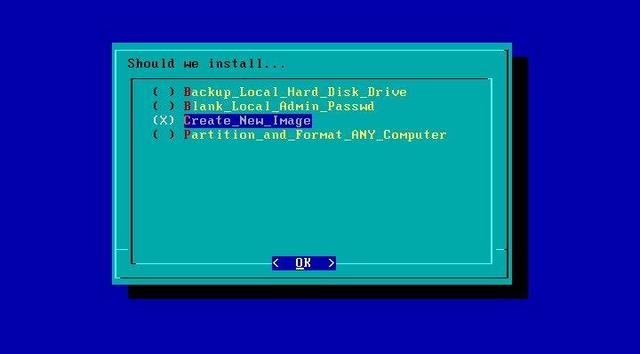 Features of PING
PING is a live Linux distro based on Linux From Scratch (LFS) and leverages Partimage under the hood.
Users can deploy this disk cloning software into Remote Installation Servers (PXE/RIS)s for productive backup management.
PING supports a massive list of filesystems, including ext2, ext3, ext4, HFS, HFS+, FAT, and NTFS by default.
It can be used to clone specific portions of a disk into a CD or DVD image.
The software is open source and allows modification of the software without any legal formalities.
8. FSArchiver
---
FSArchiver is one of the most enabling disk cloning software for Linux, making it exceptionally easy to back up or restore your Linux machines. You can create efficient disk images of your filesystem partitions with it.
FSArchiver supports a plethora of different filesystems right out of the box and can be used by sysadmins looking for consistent Linux disk cloning software. If you're looking for robust and flexible cloning solutions, FSArchiver is undoubtedly worth a try.
Features of FSArchiver
It supports most modern Linux filesystems, including ext2, ext3, reiser4, btrfs, and ext4, with experimental support for the Windows NTFS filesystem.
FSArchiver comes with built-in support for multi-core compression, enabling sysadmins to utilize their storage spaces to the max.
It does not feature a graphical user interface and thus is suitable for old legacy systems.
The open source GNU GPL license of this Linux disk cloning software allows developers to modify the software as they see fit.
9. Redo Backup
---
Redo Backup is a straightforward yet rewarding Linux disk cloning software that enables inexperienced users to back up their systems quickly. This powerful software is marketed as a disaster recovery solution and offers a ton of premium disk cloning abilities.
If you are new to the world of Linux systems and are overwhelmed by mostly console-based disk cloning software for Linux, you should try your luck with Redo Backup.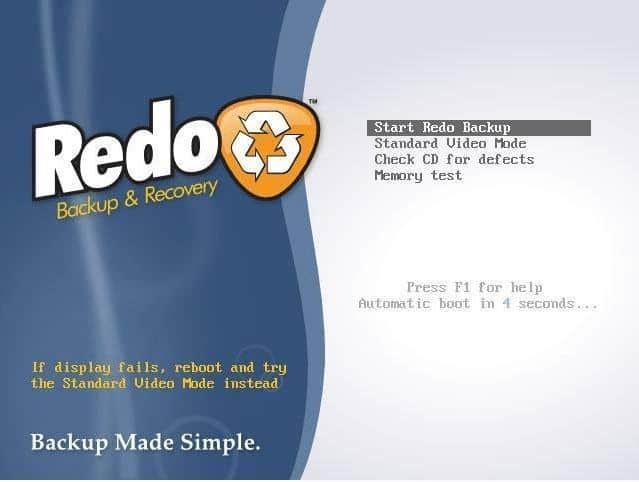 Features of Redo Backup
The software requires no explicit installation as it runs directly from inside a Live system like a CD or USB.
The user interface is very friendly to beginners and allows productive navigation without any hindrance.
Redo Backup can also effectively recover deleted data like old pictures or video files.
This free disk cloning software boasts a GNU GPL license and is, therefore, free to use or modify.
10. Partclone
---
Partclone is arguably one of the simplest yet most robust Linux disk cloning software featuring powerful disk cloning functionalities for everyday Linux users. It offers a substantial amount of vigorous disk cloning features to back up your disk drives and restore them quickly in times of emergency. The software was developed in Taiwan and has enjoyed overwhelming popularity among open source developers and enthusiasts worldwide since then.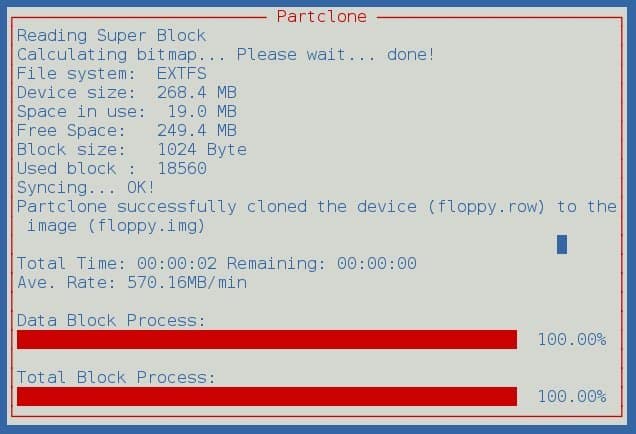 Features of Partclone
Partclone supports almost every known filesystem, including ext2, ext3, ext4, ReiserFS, reiser4, btrfs, xfs, jfs, NTFS, FAT, and exFAT.
It can clone disk partitions either into duplicate local partitions or local/external hard disk drives alongside images.
Partclone features in-built support for piping, CRC32, raw cloning like dd, and rescue.
It sits on top of a Ncurses text interface and is thus very much suitable for legacy Linux systems.
This free hard drive cloning software is open source and requires no explicit permission for modification.
11. Partimage
---
Partimage is highly regarded when discussing the best disk cloning software for Linux. It is a robust disk cloning tool with a plentiful of powerful and flexible features such as imaging disk partitions, large-scale OS deployment, and software provisioning. The software is open-source and is thus free to use and modify by the general public.
Features of Partimage
It features a minimalist yet rewarding built-in GUI interface built on top of Newt.
Users can compress their disk image files and encrypt them very quickly with Partimage.
Partimage offers native support for Ext2, Ext3, ReiserFS, FAT, HPFS, JFS, Xfs, UFS, HFS, and NTFS filesystems.
Support for Linux Ext4 and btrfs is unavailable as of this writing.
12. Trinity Rescue Kit
---
Trinity Rescue Kit is arguably among the best Linux recovery and repair toolkits with flexible disk cloning abilities. It ships out as a customized live Linux distribution with a simple-to-use scrollable text menu, allowing users to clone their disk drives. Trinity also offers many additional functionalities, including resetting passwords and scanning filesystems for malicious programs.
Features of Trinity Rescue Kit
It allows sysadmins to clone their Linux systems over the network using multicast.
A powerful contributed backup utility called 'pi' enables automating local machine backups.
Trinity comes with default support for running the samba fileserver and ssh server.
It offers full read/writes and rpm support for most filesystems and partitions.
The software is entirely free to use due to its open-source license.
13. doClone
---
doClone is one of the most lightweight yet capable Linux disk cloning software we've tested for some time. The software is exceptionally fast, thanks to its C++ heritage. It enables Linux system users to create system image backups for their current system or restore previous backups conveniently. If you want a simple-to-use yet rewarding disk cloning software for Linux, then doClone is undoubtedly worth trying.
Features of doClone
doClone comes with in-built support for multiple disk cloning over Local Area Network (LAN) connections.
It offers a live cloning feature, the ability of a system to make images of itself.
This robust hard drive cloning software supports up to 12 filesystems and nine disk labels.
doClone allows you to clone SELinux systems and restore the GRUB boot loader of your Linux system.
14. Partition-Saving
---
Partition-Saving is a very basic-looking disk cloning software for Linux. You should not, however, judge this enigmatic disk cloning software based on looks. It boasts some incredibly powerful and robust disk cloning features under the basic and barebone hood. Although first released over 20 years ago, Partition-Saving was updated frequently, with the last release back in November 2016.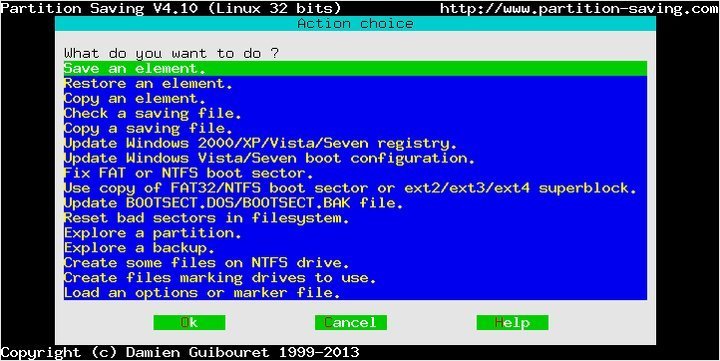 Features of Partition-Saving
Partition-Saving can save both individual partitions and entire hard disk drives.
This Linux disk cloning software allows a fast and reliable backup of bulk volumes of data.
Users can leverage Partition-Saving for restoring or managing their boot parameters.
It supports FAT12, FAT16, FAT32, Ext2, Ext3, Ext4, and NTFS, among other filesystems.
15. Ntfsprogs
---
Ntfsprogs is unlike any of your regular disk cloning software for Linux that you see daily. It is, instead, a collection of traditional Unix filesystem utilities with a diverse range of functionalities – disk cloning among them. Ntfsprogs aims to enable Linux users to modify and manage the NTFS filesystem used by the Windows NT class of operating systems. You can use it for cloning your disk drives or partitions quite quickly.
Features of Ntfsprogs
It can create a backup of your partitions directly at the sector level.
Ntfsprogs can be used for resizing NTFS volumes, checking consistency, and defragmenting files, folders, and MFT.
It allows users to walk the tree of NTFS on-disk structures and alter them easily when required.
Ntfsprogs is integrated into most Linux distributions and Live CDs by default.
Ending Thoughts
---
Since backing up Linux systems is so important, people often find it troublesome to determine the best disk cloning software. In our opinion, some of the best disk cloning software for Linux systems include Clonezilla, GParted, Mondo Rescue, G4L, and FSArchiver.
Thanks for bearing with us throughout this long guide. Hopefully, our experts can provide you with all the essential information required in your quest for the best Linux disk cloning software. Stay with us for more informative guides on everyday Linux software and distributions.