Very often, we face problems while using Google Play Store. Sometimes, we fail to download an app, while the entire app is often not working. Whatever the problem is, we always need to solve it ASAP. As usual, using an Android device with Google Play Store is damn impossible. So, we chose today what to do when Google Play Store is not working.
Well, I have so many hacks that can help you fix it by yourself. Most of us often visit the software technician when the Play Store works weirdly. I don't think that's necessary all the time. But I prefer finding out the particular reason first. It will help you fix the problem efficiently. As a result, you don't have to waste time trying other hacks for sure.
Well, this discussion aims to let you have a clear thought about what to do when the Google Play Store is not working. For that, we divided the entire content into two specific parts. The first part will introduce you to the common problems that happen and their solutions. And the second part will disclose some unusual but partly effective hacks that have records to solve this kind of problem. So, don't miss a single word and just learn something great.
Possible Causes For Google Play Store, not Working and Respective Solutions
---
This section is about the problems that often happen and make the Google Play Store work weird. We have tried to add the solution to each problem, and none of them requires visiting a repair shop. Hopefully, you will easily find the problem by yourself and solve it as well.
1. Check If You Have the Latest Version of Play Store
---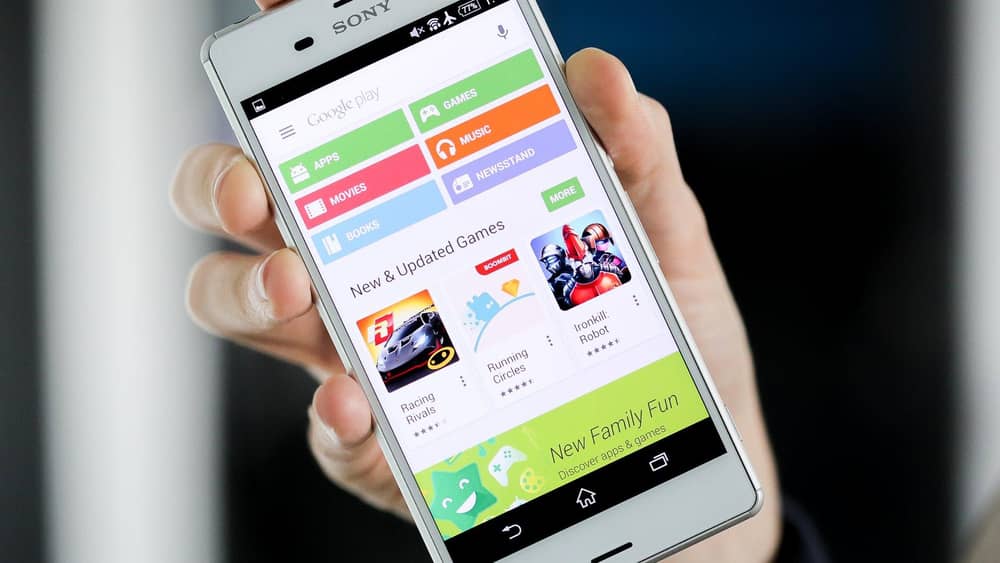 Often PlayStore doesn't work properly if the entire app is not updated. So, check the 'Google Play Store' app status and make sure it is updated properly. If not, you should update the Google PlayStore from the app settings on your device. Different devices have different setting functions. That's why I suggest you check the setting of your device by yourself and fix it.
2. Check If It Happens Only On Your Device or On All Devices
---
Before coming to a conclusion about why your Play Store is not working, you need to check your device more carefully. First, you need to be sure that the problem is not from Google. So, it is wise to check the Down detector. Indeed, It will help you to know if others are facing similar issues or not. And if you see more people complain about the same, then the most likely reason is temporary service issues. Thus the problem will get fixed in a short time.
3. What About the Internet Connection?
---
Sometimes, WiFi disconnectivity may cause an issue in your Play Store, and it stops working for a while. The problem goes quite similar to Airplane mode, or your Network might have usual connection issues, and initially, the play store stops working.
Apps take up some routers, or some have a physical button. The easy solution is to toggle WiFi off and on or just restart the router. Likewise, you can just unplug the power source and then plugin again, and the play store will start working.
4. Are the Date and Time Setting Okay?
---
This often happens to many users who are troubled with error date and Time settings. It may sound silly, but it is a big reason behind your play store stopped working. Also, Google's servers face problems while syncing with your device's date and time settings.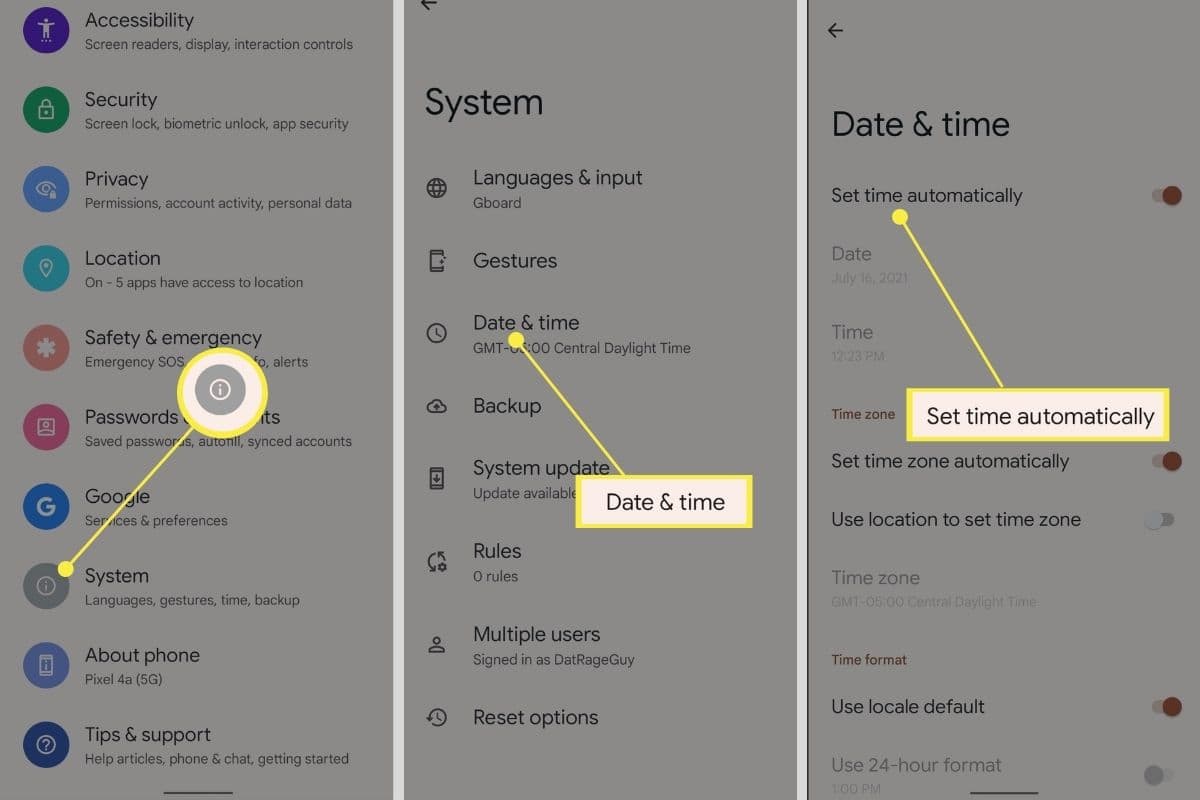 Thus it is wise to put the settings in automatic mode. You only need to toggle and set a date and time with the help of the internet. Likewise, you can just choose manually or use a location to get the time zone.
5. Check The Error Codes of Play Store
---
Very often, you might need to work with google playstore error codes, but it is pretty easier than working with other issues. The reason is, error codes almost tell you what is really going on with the play store. Some of the most common errors that you might encounter are Play store errors 944 and error 919.
Don't worry; error 944 is harm-free, and it only tells that Google Servers are offline or having connectivity issues. Likewise, Error 919 tells you that the app is not fitting in storage. So, it needs to uninstall unnecessary apps or simply remove some clutter.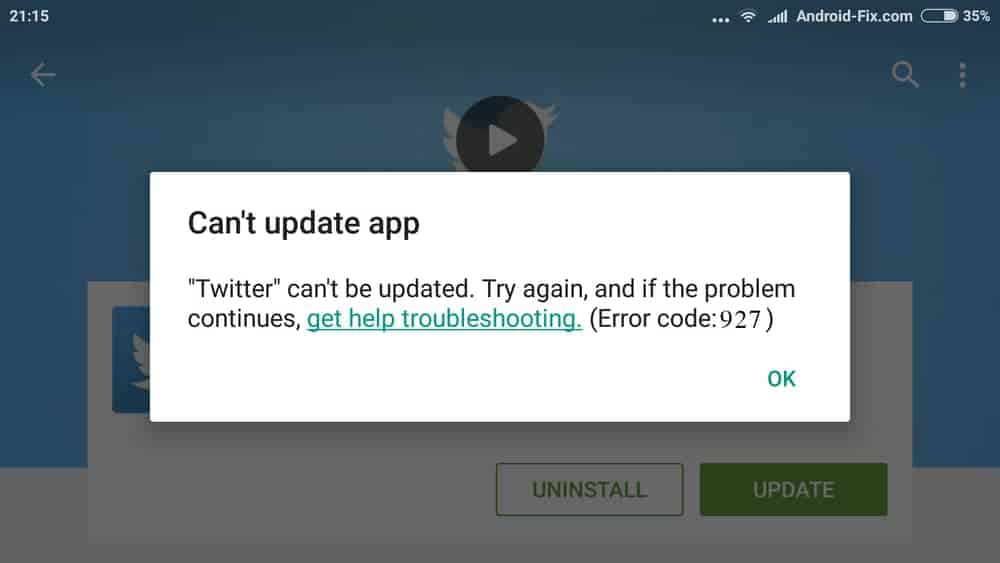 Again, Google Play Store error 481, the only solution is to remove the old account and create a new one. Then, Error 505 tells you to uninstall and reinstall updates and use the latest software allowed for your device. Finally, the only solution for error 927 is waiting until it finishes with updates and the installation process.
6. Did You Disable a Related App?
---
Many of you may be unaware that some apps are related internally, and they only work when both are available. Google Play Store is such an app that has links with many other apps. So, if you delete one of them, it can stop working partially. Also, if you disable the related apps, it can work weirdly as well.
To check the disabled apps, you have to first go to the setting. Find Apps and click. Then find another option called, All Apps and click again. Here, you will find all the apps that are in disabled mode. So, you have to click on the button to enable the apps. It can be Gmail or other apps by Google. Eventually, it can be Google Play Store as well. So, enable them and check if it is working or not.
7. Check If You Disabled the Download Manager
---
If you have a comparatively older Android device, you can face the problem. It's about the download manager that makes the problem here. Check if it is disabled. Sometimes, Google Play Store fails to work when the download manager is disabled. As the manager doesn't let anything get downloaded, Play Store cannot allow any app to install.
To check if the download manager is enabled or not, you have to go to the setting option. Find App Manager and click on it. Next, find the Download Manager and check the status. Tap on the button to enable it if it is already disabled. Now, check if Play Store lets you download an app or not.
So, these are the most common reasons why the Google PlayStore on your device is not working correctly. If none of them works, I guess you should visit a repair shop to find a software solution service. Still, I prefer checking out some easy hacks that have records of fixing this particular problem.
Effective Hacks If Google Play Store Isn't Working
---
Well, the above section already told you about the reasons for beginning the PlayStore working weirdly. You have already learned the solution to face the problems. Now the question is, what happens when you don't know what's wrong there. Indeed, many people are not particularly aware of smartphone functions very much. For them, I have some easy hacks.
Basically, there can be different reasons for what Play Store is not working. And you may not know what's the problem is. Before visiting the repair shop, you can follow some easy and basic hacks. We collected these hacking ideas from people who already faced the problem and fixed it following the tricks. Let's check them out.
1. Turn On and Off the Airplane Mode
---
I do not disagree that it is quite mysterious and silly about how Google Play Store gets fixed by just switching on the Airplane mode. But believe me, many people admit that it works. So, if you don't know in particular why it is not working, just give it a try on it. As it is the easiest hack, I mention it here in the beginning.
2. Force Close Play Store
---
Yes, it's a hack that often works if the Google Play Store is not working. You have to Force close the Play Store. You can simply force close the app by swiping it from the multitasking app switcher. There is another way to force close the app. And it would be even more effective.
You have to visit the app settings on your device. You will initially find it directly in the Setting option. There, click on the All Apps options and find Google PlayStore. Click onit and press on Force Close. Well, you have different setting options according to your device. Just follow the respective rules to force close the app.
3. Restart Your Device
---
Whatever the problem is, we all do this hack, and I know you will admit it. Well, it often works. Most often, our device had an excessive load, and it needed a restart to work correctly. Restarting a phone is nothing unfamiliar to you, I am sure. So, just restart it and wait until it is on by itself. Also, let it get ready to work even if it is on. Wait for a minute and turn on the WiFi or internet connection. Then check if PlayStore works or not.
4. Disconnected VPN
---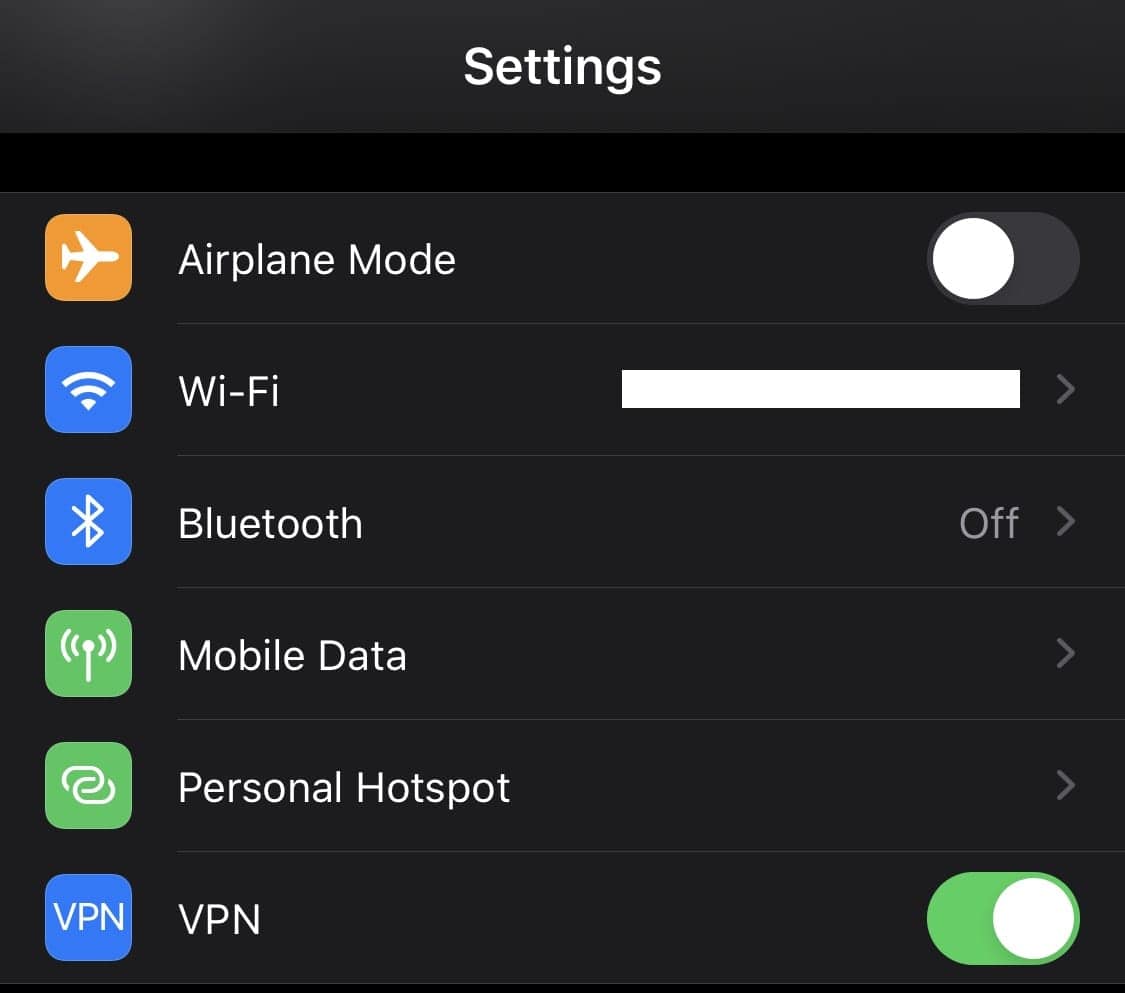 Why don't you experiment with this? Most of the people who use a VPN app on their android have agreed on this opinion that disconnecting it sometimes solves the issue. Just open the app and switch off the secure connection. Or in case you set up a VPN manually, you will need to turn off the VPN from the settings. Here is the process to disconnect VPN on Android devices.
At first, you have to go to the settings.

Open up the Network & internet from there.

Then, you need to click on the VPN.

After that, you will see a gear icon adjacent to VPN, which you should select.

Lastly, you just click Forget.
You can eventually have different setting options because of different devices system. So, the fact is all about disconnecting the VPN option on your device from the setting option.
5. Reset Your Google Account
---
Removing your Google account and then setting it up again might work at times. Although it is not a popular approach to this problem, you can consider giving it a try. Besides, the procedure is very simple and easy to follow. Let's see how you can reset your Google account.
Open the settings on your device first.

Go to Passwords and accounts after that.

Click on the Google account that you are already signed in to.

Then, you have to tap Remove account and click again to verify.
When your account has been removed, you can add it again. For that, follow the below steps.
Press on Add account from Passwords and account at Settings.

Afterward, you should hit Google.

Finally, you need to sign in with your Google account and password.
As you see, resetting your Google account is easy and that's why we suggest trying this before you visit the repair store when the Google Play Store is not working on your device.
6. Restart the Router
---
The solution can be as trouble-free as it sounds. Before jumping into any complicated method, this may be useful. You can switch off the router for some time. And then turn it on to see if the connection is okay or not. Well, you should wait at least 3 minutes before you turn it on. I mean, you should let it get ready for a moment.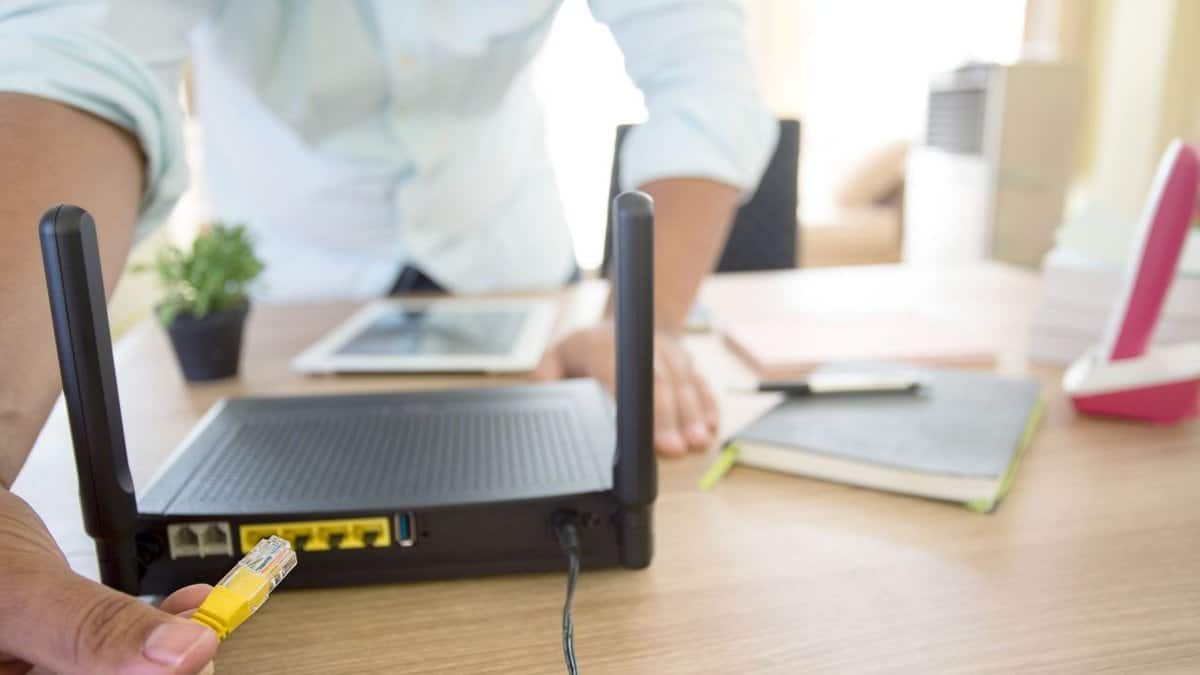 A lot of issues are resolved with this silly technique. Furthermore, if your router does not have a physical button for restarting, you should unplug the power source of it. Replug the router and check whether the problem is solved. This proceeding is often run through an app as well.
7. Uninstall and Reinstall Play Store
---
When none of the above-mentioned actions work, this process should not disappoint you. As it is a secured method, you can rely on it. But because it is a system app, you can not uninstall the app with a tap. Therefore, what you can do is uninstall the updates of the Play Store.
In this way, it will get back to the older version. However, you do not have to get panicked as you can update the app consequently, just like before. To uninstall the updates, you may follow these instructions:
Go to the settings and tap on Apps.

Select All apps and search for Google Play Store.

Then open the app's settings.

Click on the three-dot menu at the top-right corner.

Press Uninstall updates and tap OK.
I am not sure if it works, but many people often get it fixed in this way. And it costs nothing but a few minutes only. So, just try it to fix the Google Play Store.
8. Delete Data and Clear the Caches
---
Often clearing the cache memory helps your device when the Play Store is not working. Basically, Cache memory is a significant part of the Android System. The data usage of the device is easily reduced with this System. So, when you visit a page that you visited before, the saved data works to load the page. So, it is essential. But sometimes, the old data is too much, and that causes the problem.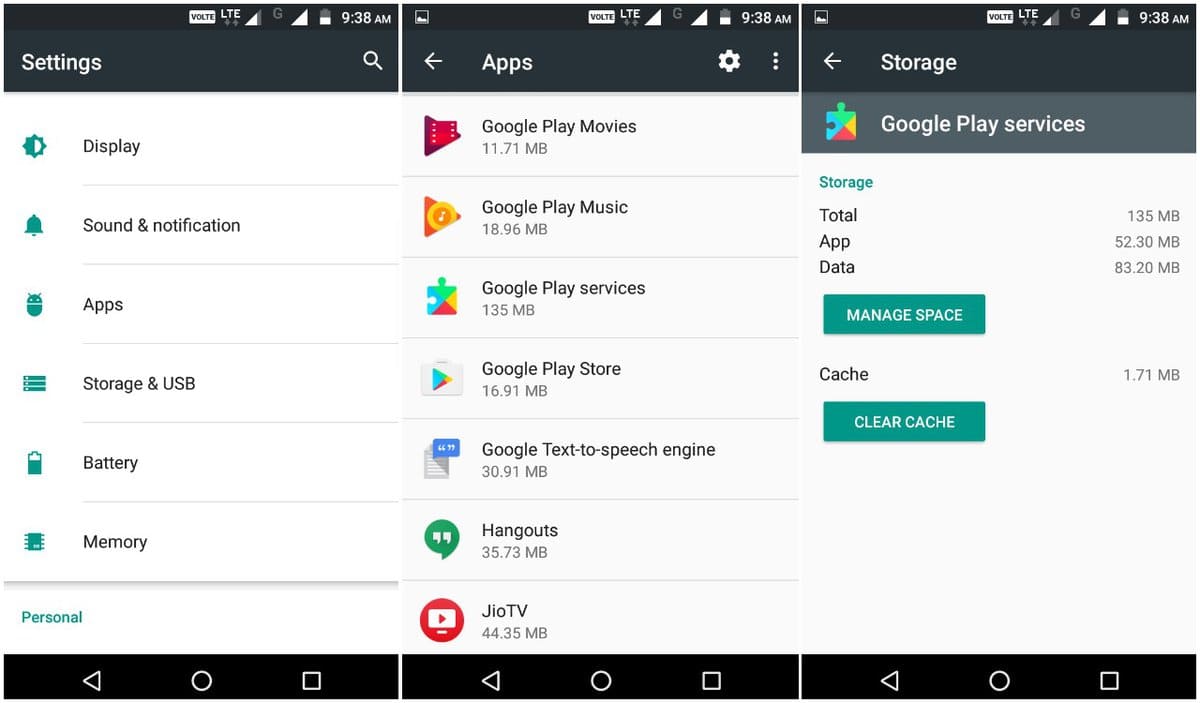 The data piles up and makes your device slower, and sometimes works weird. As a result, Play Store can stop working. In this case, you have to simply clean the data. For that, you have to go to the setting and find Apps. Then select Google Play Store and hot on Storage and Cache. Finally, click on Clear Cache. That's all you have to do to wipe the pile of data.
9. Update the Android System
---
So, what about the Android system exists on your device? Is it the latest one or near to that? If not, maybe that's a big reason the Play Store is not working on your device. So, you have updated the System immediately. Also, there are many apps that may not work well if the System is old. So, it is essential to update the android system regularly.
10. Factory Reset
---
And the final thing to do is Factory Reset. Basically, factory reset means cleaning up your whole device. And it lets the device get rid of all unnecessary bugs and problems. However, whatever the problem your phone has, most repair shops maybe ask you for a factory reset. So, if you find an option that actually works, this one can be a savior.
But first, we would like to warn you about something. When your device performs a factory reset program, it will delete everything from your device. You will have no photos, videos, files, messages, or even account on your device. So, make sure to have enough backup from them all.
The process of handing the factory reset function is easy as it sounds. Just go to the setting option. Find System and then Reset Option. Click on it and find Erase All or Factory Reset function. Click on it and wait. Well, before you click the Erase button, you have to enter the PIN for security. It will take a moment for the process. As it takes a moment, you have to make sure that the device has enough power available.
So, these are the most effective ways that help you when Google Play Store is not working. But about the last Option, I would like to remind you to think twice. Factory Reset generally causes everything to be deleted. So, try another hack before you do it. Hopefully, it will work. And if none of them work, I guess you should take your device to a software solution center or a repair shop.
Finally, Insights
---
Once you know the reason, you will find it very easy to solve. So, we suggest checking out the first sector so that you can easily find out what's the reasons behind Google Play Store not working on your Android device. And of the reason if not clear, just try out the hacks. Hopefully, you will successfully fix it by yourself.
So, let us if you did fix the problem regarding Google Play Store. Also, inform us how our suggestions helped you fix the Play Store on your device. And if you know the other reasons as well, inform us for sure. So, here we take our leave. Will see you soon with something new. Till then, stay safe and healthy. Thank you.