When we use an Android device for a long time, and it becomes older, then various problematic facts arise. For example, it gets slower, some applications don't work properly, etc. To deal with such a problem, the root system is a great solution. Again, when we buy a new or second-hand device, we need to know if it is already rooted or not. For every information and operations regarding the root system, I suggest you use a root app. In Playstore, there are tons of root apps for the Android device available which helps to get rid of those problems.
Best Root Apps for Android
---
Yes, I know it is pretty much harder to find a useful one from the PlayStore as there are a lot and you can be confused. So, I made a list of best Android Root Apps so that you can find it easier to get the best one. But all the root apps are not featured with the same capacity. So, carefully read out the features of these apps to find out the best one for You. 
1. Root checker
---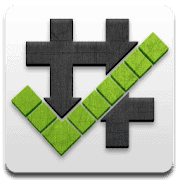 First of all, let me introduce you to Root Checker, an Android root verification app. Whether you are a skilled Android user or not, this useful app will let you know the rooted conditions of your device easily and quickly. Because the whole process can be done with just a few taps. Even, it can show you how the rooted access is working on your device. This is probably the main reason for the vast popularity of this Android Root app.
Important Features
Gaining administrator access or superuser access is possible using this app.

Let you know if the root access is working 100% or less than that.

It is associated with one core function and it can execute commands with "su" binary root access.

It can promote the user accepting root access if the Superuser Manager Access is there.

It can let you know if the su binary is properly working or not too.
2. File Explorer Root Browser
---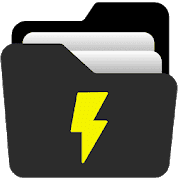 Let's meet another simple but powerful root app for Android superusers. It is File Explorer Root Browser. It is one of the trusted rooted systems that can let you enjoy control over the Android functions and rooted applications. This advance root browser will help you to explore all the rooted directories and subdirectories on your Android device.
Important Features
Works as an APK analyzer and multi-pane navigator.

Let you handle all the external file transfers and editions.

Let you copy, move, rename, and delete files very easily.

You can store files in Box, Dropbox, Google Drive, etc from your device.

It has full cloud storage integration to transfer your files to other places.
3. Titanium Backup
---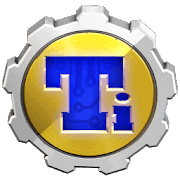 Titanium Backup is one of the most popular Android root apps and the main function of this app is to work as a Backup tool for an Android device. Using this essential app, you can easily backup, freeze, and control all your files, application, and market links. Even, it always stores Multiple back-ups for each app on your device to avoid all the risk factors.
Important Features
It can restore and backup all the messages, files, WiFi passcodes, Bookmarks, calls, and so on.

Works well as apps freezer and good for restoration.

Let you synchronize files from or to Google Drive.

Can integrate system apps info to the ROM.

System app converter and system logs cleaner are available.
4. System App Remover
---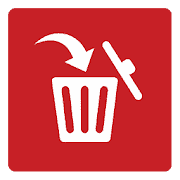 Well, it is not just an app that removes other system apps but there's a lot, it can handle. You will find it very useful to move apps to your sd cards, uninstall the user apps, and also to move apps to your phone. However, it is an essential app for a rooted device though it cannot root your device by itself. I think, to manage different systems of your Android device, it will be very helpful.
Important Features
The capacity for showing all the details of the apps like size, name, etc.

Can move any apps to the sd cards or the internal space of your phone.

It can sort apps by their name, movables, size, etc.

Easy to uninstall multiple apps with one effort only.

Lets you search, install and scan APK easily.
5. Root Booster
---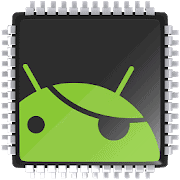 You can also try Root booster if you want to enhance the performance of your Android device. This Android root app works best to increase the application performance when you have a rooted Android device. The best part is its capability to enhance the battery power. Even to spot the unwanted running background apps, it works well.
Important Features
It can check the device's condition regarding its rooted Access.

It will show you the right governor for different modes.

It can clean empty folders and other useless thumbnails to eliminate the junk files.

It can disable the hibernation mode and freeze the useless running apps.

It can check the ram and VM heap size to increase the battery power.
6. Greenify
---
Greenify is not a root verification app but it is very essential for any of your rooted devices. Let me explain why. When your device is associated with root access, it may be slower and often many of your favorite apps may not work well. Greenify can bring the green light for those apps besides making your device smooth and quick. Moreover, it is a great solution to deal with hungry batteries.
Important Features
It will stop all the background functionalities to keep the battery charged.

It will identify and show the harmful apps before you to deal with them.

Automatic hibernation and system app converter are available.

Show details of every single app and their background functionalities.

You can also de-greenify apps when you want to.
7. Root Check
---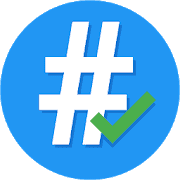 Want to check whether your device is rooted? Then check it with Root check, another root Checking app for Android. For rooted devices, just to check its root condition is not enough. There are many things you need to handle. With this useful app, most of those tasks can be taken care of. For example, you can learn all the information about the apps and device parts like ram, rom, etc.
Important Features
Let you enjoy the service of a useful root and custom ROM guide.

There is a FAQ section in this app that can help you to get all your answers.

It provides a better and trusted rooting root checking system.

Terminologies like a flash, fastboots, ROM, etc are easy to learn about.

Provides important information about the device and the apps.
8. Root Browser Classic
---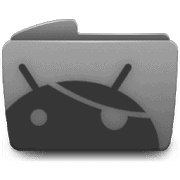 You can try a classic root browsing app. It is Root Browser Classic. People mostly use this app to explore all their files system on the Android device and also to enjoy their control over the device. The best part is the full access to the rooted device. Moreover, this app is customizable and lets you do all the tasks on your phone within a second.
Important Features
There are two separated file managing panels.

Let you move, zip, delete multiple files with only one effort.

Let you create and delete directories very easily.

Adding new folders and files in any directory is very easy too.

Let you browse files and folders by name, size, and date.
9. XBooster Root – Free
---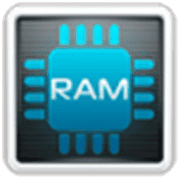 To boost the performance of your device, you can try XBooster, a very helpful root app for your Android device. It is packed with a simply designed UI alongside a beautiful widget. People use this app not because it can boost their device's performance, but also it can improve the battery life of the device. For the people who are always engaged with the multitasking system or playing HD popular games, this app is highly recommended.
Important Features
It has a dynamic RAM calculation that will check the algorithm to boost your phone's performance.

There are beautiful home screen widgets that are helpful to kill the useless running app in the background.

Work well to enhance the graphics of the videos and games.

To free your ram, you can easily kill useless system apps.
10. Root Toolbox
---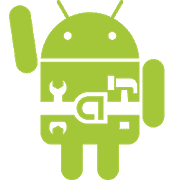 Some Android users often need a tool app that can develop the application on a rooted device. For them, I recommend Root Toolbox. To be true, this app cannot root your device itself. But if it has already been rooted, then this app is very essential for you. Because, what you need for a rooted device, all you get in this app. For example, it can bring access to all the rooted folders and also let you manage the reboot system.
Important Features
You can check if your device is already rooted or not.

Let you manage the restore and backup files.

The root manager system will let you capture screenshots and record the phone screen properly.

Show you the information regarding factors like device, model, Boot-loader, manufacturer, CPU, etc.

Let you zip and unzip files and send them via email and other SMS.

There is recovery mode to flash one or more zip files.
Download
11. Root Essentials
---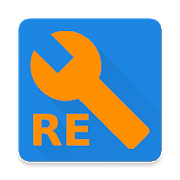 If you want an app that will work as a toolbox for the rooting system, I will prefer Root Essentials. This Android Root app will supply all the tools you need for a rooted handheld. If your device is running with Marshmallow or later version of the Android system, then this app is capable of enabling all the adaptable storage. Also, just a few taps are enough to handle almost all the tasks of this essential app.
Important Features
You can select the installation location by default.

Everything will be in your control and so, you can manage the system properly.

It is easier to find if the device is rooted or not using this app.

Functions like quick reboot, recovery reboot, etc are available.

Customizing the system language and partition is also possible.
12. Apps2SD Pro: All in One Tool (Root)
---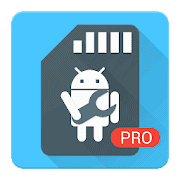 Apps2SD Pro is a phenomenal software that gives your Android phones with the capability to move or run apps from the SD card. It only works if the device is rooted. This app is integrated with powerful partitioning tools to provide the facility of using external storage with complete accessibility. It offers linking the moving software and almost all kinds of file formats are supported.
Important Features
It comes with Busybox installer for your convenience.

The process of removing any app is easy and capable of erasing bloatware too.

It links installed and updated apps automatically without any complications.

This app comes with task manager, App manager and cleaner tools to offer complete support for the users. 

You will be satisfied with it's built-in fixing tools, such as fixing device lags, keeping backups, SD fix, boot fix and so on.
13. Solid Explorer File Manager
---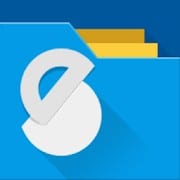 If you are looking for an all in one type of file managing Android Root app then you must try Solid Explorer File Manager. It has a paid version that provides top-notch services for both general and rooted Android devices. It offers password protection system with fingerprint integration for privacy and security. 
Important Features
The app's interface is modern and possesses material design.

It is fully customizable and users can change colors, themes, icons, schemes, etc.

This file manager supports almost all kinds of file formats and even the encrypted ones. 

It supports cloud storage management for both normal and rooted devices.

This app is equipped with fully functional root access and also comes in with useful plug-ins for PlayStore.
14. King Go Root Checker
---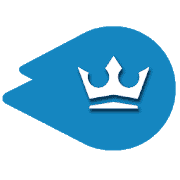 If you want to root or already rooted your devices then you must need to know the root status of those devices. King Go Root Checker provides the best and most reliable root status. It helps you to verify the proper root and potential usability without any cost. It works on both rooted and unrooted devices.
Important Features
This app works on any device and does not require root to run it. 

It detects faulty roots and verifies the workable root status.

You will be able to check the condition of Busybox without any hassle.

The information about phone and hardware status can be checked with this app.

It also checks the condition of the super app and other plug-ins.
Download
15. Kernel Adiutor (Root)
---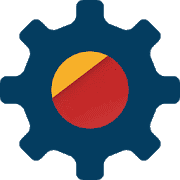 If you are a rooted Android device user then you will need a good quality kernel management software. Kernel Adiutor (Root) will let you tweak and monitor the device's hardware capabilities and current condition without any complications. To run it properly you must have a rooted phone or tablet. It is free to use and an open-source application for Android.
Important Features
It gives total freedom of use and customization capabilities.

You will be able to check CPU frequencies and change them as you wish.

This app provides memory monitoring functions and virtual memory optimization support.

You will be able to monitor and edit back up files, recovery images, and user profiles.

It offers I/O Scheduler and kernel same-page merging for the rooted devices.
Download
Final Verdict
---
Did you notice that here I have added many Android root apps with different features? And also, there are some apps with a unique function. So, I think you have already got an idea about the app you need. Still, if you are confused, I know some of you are confused, well, I have recommendations for you. I prefer Root Checker and Root Booster for general use. But to deal with your phone storage, files and documents, you should give a try on File Explorer Root Browser or System App Remover.
However, it doesn't matter which app you select from this list, I can assure you that you won't regret using it. All of them are pretty good for your Android device. So, this is here, I want to say goodbye for today. Do you have any confusion about anything we discuss today? If yes, let me know in the comment section. I will try to provide you with an explanation as soon as I notice it. Thanks for your support.