Often we have to pay a visit to different cities, so we need a room in a hotel. But just because we cannot book a room in advance, we don't often get a perfect room in the hotel. It becomes a big problem for people in business and tourists. However, booking a room in a renowned hotel won't be a problem anymore when booking it via mobile apps. Are you interested? Then keep your eyes here as today we will talk about the best ever hotel booking apps for Android and iOS devices.
Best Hotel Booking Apps
---
No doubt that there are tons of Internations apps to book hotel rooms out there. Most often, the chain companies of hotels make the connection with the app's management and share accessibilities. That's why apps can provide you with more discounts and extra facilities.
However, we checked a lot of apps and found 10 of them with the most hotel accessibilities and features. So, we make a list of those apps and add the brief details of each app to make an appropriate decision.
1. Hotels.com
---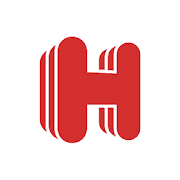 Let's start with Hotels.com, a great app that gives you access to over one million hotels, vacation rentals, and resorts worldwide. This app is a great way to find and book your desired hotel rooms with less effort. Apparently, it lets you search near any location with specific categories. In addition, it always offers exclusive discounts on most hotels for the users. You eventually will get more deals if you regularly use Hotels.com.
Important Features
This app is suitable for last-time booking situations. Apparently, you will find several alternatives on a search.

Not only can you book hotels effortlessly, but you can also cancel bookings without any hassle.

You can use several filters to find the rightmost hotel.

With this awesome app, you can instantly save your favorite hotels and other rentals and reach them later.

There is an option for push notifications that will provide updates about your status of reservations.

It provides offers like reward nights, Tonight's Local deal and Secret price, and more.
Pros: It lets you contact both the app's customer service and the hotel instantly. Besides, you can see the hotel's location on the map and read others' reviews about that hotel.
2. HotelTonight
---
If you are always crazy about rewards and discounts, you mustn't skip HotelTonight anyway. This is a fantastic app with an elegant user interface and massive collections of hotels. This app will get accurate descriptions of every hotel and know the best reasons to choose it.
Moreover, it offers 24/7 customer service with real people. Apparently, it will make booking simpler than you can imagine. Another advantage of this app is that you can check others' ratings and reviews on this app.
Important Features
This app always offers amusing deals in every region. Apparently, there is a bigger chance of getting significant discounts in every area of the world.

It indeed allows you to book rental properties up to 100 days in advance. You can save a more extensive amount of bucks by booking rooms so early.

This app comes with a very minimalist UI, and so anyone can easily use it.

Booking a room through this app is quick and suitable for a last-minute booking.

This app shows the best deals every single day, and this is great for those who travel much frequently.
Pros: As it lets you book up to 100 days ago, there will be fewer "Already Booked" rooms in hotels and rental properties. Moreover, you can level up in this app to get even better deals.
Cons: You may not find hotels in some areas of the world that are out of reach by this app.
3. Marriott Bonvoy
---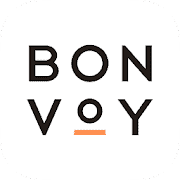 If you are looking for a flexible and convenient hotel booking app, I will recommend Marriott. This app comes with a perfectly organized and minimalistic design. You can book hotels with it in a couple of simple steps. It also gives you points on your bookings. Apparently, these points can lead you to exclusive rewards and discounts.
Moreover, you can navigate through its in-built map and easily select places you will visit to find nearby hotels and rental properties.
Important Features
It initially features a wide range of hotel types. Apparently, it has both luxury hotels and simple, cheap hotels in it.

The room availability and price tags are always updated on this app.

It will indeed send notification and your booking status and acknowledge you when your room is ready.

This app also comes with the mobile requests feature that provides a list of amenities where you can freely customize your booking or ask for customized accessories to the hotel.

There are more than 30 chain hotel brands available in it for booking.
Pros: It lets you use your phone to unlock parking or room doors in compatible hotels. Besides, you can directly chat with hotel representatives through this magnificent app.
Cons: This app has less hotel collection than many other alternatives.
4. Expedia
---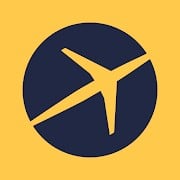 Expedia app is one of the fastest ways to get to a full-trip solution with hotel and flight booking capabilities. Its intelligent algorithm and filtering feature makes hotel-finding quite easy and fast. In this app, you can find your suitable staying destination among over 500 thousand hotels and rental properties.
Apparently, it gives personalized deals as well that are available only for you. I think another good fact about Expedia is its bundle deals on flights and hotels together.
Important Features
It lets you sort your hotels by price. Meaning, you can easily find the cheapest hotel available on your search.

You can simply book activities through this app anywhere in the world.

This app lets you reserve transportation and airlines together.

It will notify you about any updates, delays, cancellations, or completion. Apparently, you won't have to enter the app and check repeatedly.

You can also read reviews of verified hotel stayers on this app.
Pros: There is a rental car service available which you can book from this app. Also, you can cancel bookings without any cost through this app.
Cons: There are some unfortunate reports where bookings were not submitted to hotels from this app.
5. One: Night
---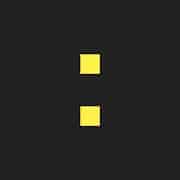 You can also try One, another convenient app, to book your next hotel room. This app will help you to find hotels at the lowest price possible. Plus, the app has a very simple interface, so booking a room will be done in seconds. In addition, you can find hotels near your location with its map.
Besides, it shows the price of booking rooms and complete details so you can choose based on your budget. Plus, you can find nearby restaurants, gyms, hospitals, and more when staying in a hotel.
Important Features
The app initially shows reservation details along with check-in and checkout info.

You can even book your rooms at 3 am from anywhere.

One simple click will get you your accommodation with the best service.

The app is operated by parent and international standards international companies.

You will also get remarkable settings with a list of standard hotels.
Pros: The app shows plenty of photos of your room so that you can book hotels on your likings. Furthermore, The timeline here will help you to get others' staying experience.
Cons: The usage of this app is very limited in Cities.
Android iPhone
6. Priceline: Hotel, Flight & Car
---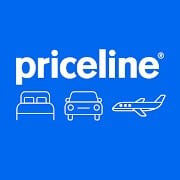 Priceline will accompany you the best while you're on a business trip or a vacation. The app gets you exclusive deals on hotels, and you can book your room in a few seconds. Also, it offers a hostel or 5-star hostel according to your budget and helps save your money.
In fact, it has everything for a perfect trip, including rental cars, cheap hotels, and so on. Navigating through this app is also hassle-free, and any user with no experience can easily book hotels with it.
Important Features
This app will help you to save 60 percent and get you exclusive deals on hotels.

It indeed offers you super travel international and domestic flight deals only with a few steps.

You will find 290 car rental brands in more than 28,000 locations.

Eventually, you can cancel rental car bookings, and you don't need to pay credit card fees.

This app also lets you track your flights as well.

You can also search by city or any address and book rental cars, hotels, or cheap flights.
Pros: This app lets you check all the travel info and reservation offline. Moreover, it allows you to unlock huge savings by booking more.
7. Hilton Honors: Book Hotels
---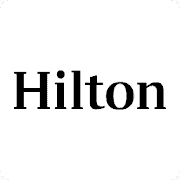 Hilton Honors are the easiest route to enjoy your trip, and you can make your reservations with a few taps. In fact, this app will help you to check-in or check out without standing in front of a desk. Moreover, there will be a map and a list of hotels around you so that you can choose the best one according to the budget. Additionally, its interface is so smooth that you can view and manage everything on your own.
Important Features
The app offers the lowest price at more than 5,700 hotels while you book straight away.

Exclusive discounts and deals on hotels are available too.

You can simply earn points for every stay, and the service is free.

The hotel floor plan will help you to pick your room.

The app has the following brands, including Hampton by Hilton, Signa Hilton, DoubleTree, Hilton Garden Inn, etc.

You will indeed get free upgrades, complimentary bottled water, complimentary breakfast, and so on.
Pros: The app costs no charge for the second guest. Furthermore, you can enjoy free WiFi, and late checkout won't be a problem for you.
Cons: You might have to use third-party websites in this app.
8. Accor All – Hotel booking
---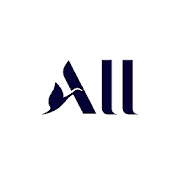 Accor All will accompany you all-time in your city escape, romantic weakened, business trip, or on tour with friends. This app has come with economy to luxury, and you can even browse venues or photos of the hotel before checking out. Besides, the interface is very user-friendly so that you can manage your booking by yourself. Moreover, It's just any hotel booking app, but you will get Thalassa Sea and Spa too.
Important Features
This app will get you an apartment, hostel, or villa in more than 111 countries around the world.

It also offers Sofitel, ibis, Raffles, Suite Novotel, Pullman, ibis styles, Mama Shelter, Fairmont, adagio, Jo&Joe, and much more.

The app simply allows for a 10 percent discount for each booking of rooms.

You can earn reward points while you stay in its restaurants and bars.

You just need to write the destination and search for the hotel or room.
Pros: The app shows both arrival and departure times. In addition, the app has a map and filter option in it.
Cons: You can't use this app offline.
9. Hotels Combined – Cheap deals
---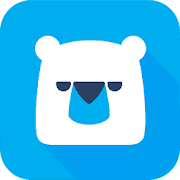 How about finding and booking cheap hotel deals from Hotels.com, Expedia, Agoda, Booking.com? Well, Hotel Combined will get you the cheapest deals on vacation rentals, resorts, hotels, serviced apartments, and so on. Also, you can unlock exclusive secret deals and save more by signing up for an account. So, all you need to do is enter your location and date, and it offers more than two million hotel deals in a second.
Important Features
You will initially get a user-friendly interface, and one click will take you to your accommodations.

The app indeed offers two million properties in 220 countries.

The map will help you to find the best place near your current location.

You can also see all the details and reviews of each place and compare prices between the travel sites.

This app lets you set up the price alert, getting you the lowest rate.
Pros: You will find the prices in 120 currencies and the deals in 42 different languages. Moreover, it will get you rentals, and you can directly search from its home screen.
Cons: The app doesn't allow you to mark your 'favorites' or make any list.
10. World of Hyatt
---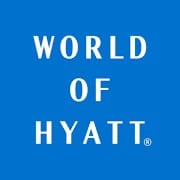 If you are looking for an app that will get you distinctive hotels in your nearest location, then World of Hyatt is for you. And this one is the final recommendation for today. This app will assist you from your trip planning to checkout, and you can easily manage the entire trip. In addition, It lets you save your favorite hotels, and it gets you exclusive member rates too. Besides, this software will show you your room with quality photos, offers, hotel details, etc.
Important Features
You can simply enjoy online check-in and checkouts during your stay.

It lets you download the folio of your previous stay.

More than 300 hotels allow you to request additional items, including toothpaste, towels, etc.

You can indeed enjoy your favorite shows from your room's TV.

The app also offers more than 900 hotels, including Hyatt®, Hyatt Ziva™, Hyatt Zilara™, Joie de Vivre®, Hyatt Residence Club®, Alila®, The Unbound Collection by Hyatt® and so on.
Pros: It lets you explore elite tier benefits and your current benefits. Furthermore, you can unlock your room using your device.
FAQ
---
Q: What is the cheapest way to book a hotel?
A: Booking a hotel room via mobile app is probably the cheapest way so far. Basically, you will have different ways to book a hotel room. The more discounts you will get, the most affordable it will cost.
However, you may not have more value when you book it via a phone call or booking it yourself. But unique hotel booking apps offer special discounts and offers almost all the time of the year. So, booking a room in a hotel is considered to be more convenient and cheaper.
Q: What is the best app for booking hotels?
A: Hotel.com, One, and Expedia are the best apps for booking hotels. You will find all these apps available on your Android and iOS device. Additionally, they provide excess over most areas worldwide, and most renowned hotels are open to check-in and book rooms using these apps. There are other hotel booking apps that you can try for sure, and hotel, and hotel Tonight, and Hilton Honors are the most popular apps.
Q: Is it cheaper to book a hotel online or by phone?
A: Booking a hotel room online is cheaper than booking it by phone. Basically, the hotel booking apps offer unforgettable discounts that you can never get when you book it by phone. App management companies often have dealt with hotel management, and so, they can provide more discounts. Also, some of the apps offer coins that you can achieve and use to get unlimited deals.
Q: Is Expedia safe?
A: Expedia is one of the safest online apps to book hotel rooms. It offers accessibilities to the most renowned hotels worldwide, and you can check the room availability with this app and then book the one you like. Using this app is easy, and there is no way to face any issue with payment.
Finally, Insight
---
If you are in a hurry on your business trip or planning for a tour, you can simply be assured about the hotel issue from now on. You can use the best hotel booking apps for Android and iOS devices to book rooms in any renowned hotel worldwide. You can also pay the booking money using the apps and handle other credentials. So, let us know your experience using this app and then share it with your friends. Thank you for your time.