The new world makes our lives easier but busier. We hardly have our breakfast time now, so we cannot read newspapers while having a cup of tea like in the old days. But new technology is replacing the newspapers. You can now get all the news updates even without a newspaper or a news channel. You can just use your iPhone as a virtual newspaper nowadays. However, most popular news agencies realize the essence of an app and have already launched their official news apps. Again, some app developers bring content from all the news portals together and launch the most versatile news apps for iPhone and iPad. So, if you are interested in learning what is happening worldwide, you are welcome here.
Best News Apps for iPhone and iPad
---
We have already checked a good number of news apps. There are some apps quite powerful and versatile. They provide news from any country and are available in different languages. We also got some apps that we don't think are worth your time.
However, forgetting those trash, we listed the best news apps for iPhone and iPad to form this content. We also added our experience of using these apps with all the necessary details. Hopefully, you will get the best news app that will suit your needs well.
1. CNN: Breaking US & World News
---
First, I would like to introduce you to the world's most popular new agency CNN. I know I don't need to introduce you to this agency, but you can meet their official news app, CNN, Breaking US & World News. This global news storage app will always keep you updated on breaking news.
The CNN agency confirms the authenticity of the news published in this app. There are a variety of news genres. And you are free to choose your favorite ones and get news and content on these genres.
Important Features
A well-customized alert setting is available. You can change the notification system too.

The search bar is very active, and you will find anything instantly using this tool.

You can enjoy the original series from CNN channels, including "Anthony Bourdain: Parts Unknown," "Anderson Cooper 360," and many films.

The news comes with extended content and lots of photos. You can also explore the photo gallery too.

This app also lets you watch CNN, CNNi, and HLN television anytime, anywhere.

You can also save news and content in this app. Sharing news using other social media is very easy too.
Pros: A 10-minute video preview is uploaded daily to show you the breaking news from all the countries at a glance.
Cons: You may face loading issues while using this app.
2. Apple News
---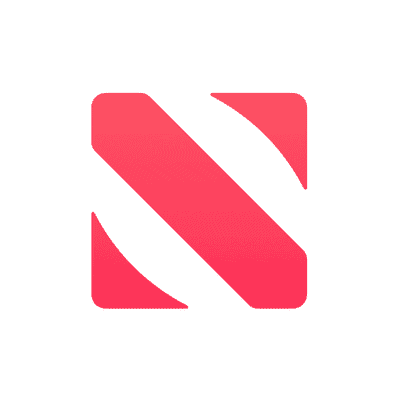 When you are using an iPhone and you love to use an iOS news app, Apple News is the one you should think about first. This free-to-use news app will bring the largest portal of the world's best journalism. It will keep you updated with breaking news and so many media programs. If you don't love to read the news or other content, don't worry.
This app provides access to a huge number of audio stories and news. And the news and stories are recorded by the Apple News community with talented voice actors. Let's see what more it will offer.
Important Features
A folder of the 'Apple News Today' brings all the breaking news from all countries.

Another folder is here to show you all the local news from your place. The major local newspapers authenticate the news.

This app includes on-device intelligence. So, it doesn't ask for access to your information to provide a perfect security system.

You can get access to hundreds of magazines and enjoy all their content.

It will also help you to enjoy access to all the local and national newspapers and news channels.
Pros: New audio stories are uploaded every day. And you can even listen to them without an internet connection.
3. Flipboard – Latest Stories
---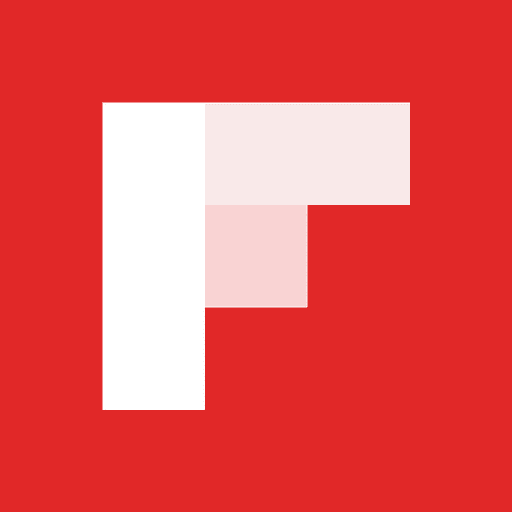 Let me introduce you to an award-winning news app for iPad and iPhone. Flipboard is the one I am suggesting this time, and I think you have already heard about this popular news app. The Flipboard community is connected with thousands of reliable global, national, and local news sources, and you will get the fastest alerts on all the breaking news. Don't you love to learn about all kinds of news? Just choose your favorite genre and get updated with this app.
Important Features
You will get updated breaking news and content from leading publishers like the New York Times, National Geography, BBC, Time, etc.

This app will give you notifications on breaking news from different news portals.

There are different types of editorial teams like The Daily Edition, 10 for Today, The Tech Digest, The Tastiest, etc.

You can also upload your own content in this app or news platform.

There is a + button that you can use to collect stories and save them to read later.

You will get access to hundreds of magazines around the world.
Pros: You will find content from different lifestyle publishers on travel, style, fashion, cooking, home, gardening, etc.
Cons: Some users are not satisfied with poor customizing options.
4. BBC News
---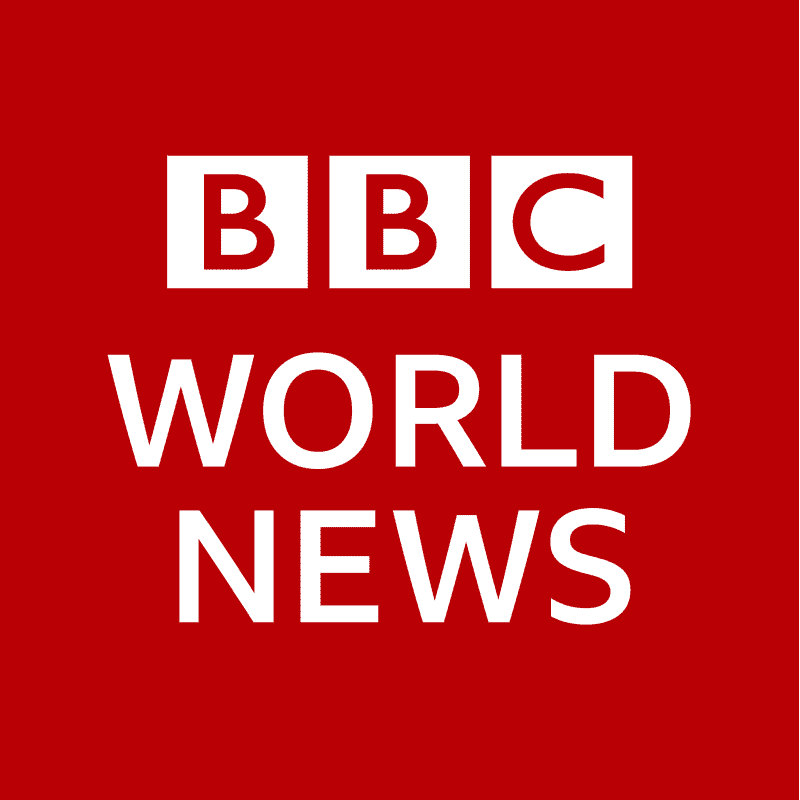 Forget about the fact of a news app; think about what is the most reliable news media today. Won't you think the BBC will come to anyone's mind first? Yes, it will definitely be. However, if you weren't aware of it, let me inform you that the BBC has its own news aggregation app for iPhone, and you can use it for free.
BBC News comes with a spread global network that will provide you with the fastest access to all the breaking news around the world. This app is light in weight, and the interface is also very clean.
Important Features
The homepage shows the top series and the breaking news headlines.

You can customize the notification system and get an instant breaking news alert to stay updated.

You can enjoy the live news broadcast on BBC channels.

There is an option for editing the menu. This option will help you choose your area of interest.

The whole app interface is customizable. You can even change the font size of the news.

You can also share any important news using any of your social sharing apps.
Pros: You will get news from all the places. You can choose the language and enjoy the video news clips too.
Cons: Some users think the tab system is not user-friendly.
5. Microsoft News
---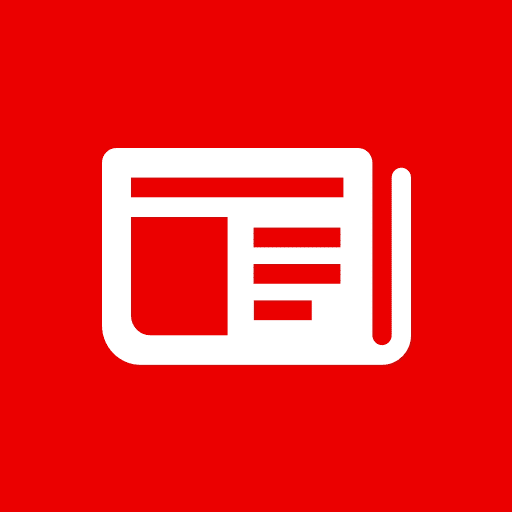 If you are a great fan of Microsoft and looking for a news app for your iPad and iPhone, I have a piece of good news for your concern. Microsoft has an app for news, and we simply call it Microsoft News. This supportive and popular news app has news on entertainment, politics, sports, lifestyle, money, investment, and a lot more.
It can help you with the latest news updates from time to time. Additionally, there are tons of adventure features like reading articles at night, and you can turn on the night mode. Also, this global news provider has no limits for articles and videos.
Important Features
This app provides useful, interesting, and trending news and editions from around 20 countries.

The app contains news from up to 3000 popular brands.

It synchronizes your selection between the app and the web.

You can select your preference for the news that is important to you.

For breaking news, you will receive instant notifications.

Here you can filter even the news sources.
Pros: This app lets you save the future news you may need. Also, you can alter the font size for a smooth reading of your preference.
Cons: Some users complain about the poor categorization of this app.
6. Inoreader – News App & RSS
---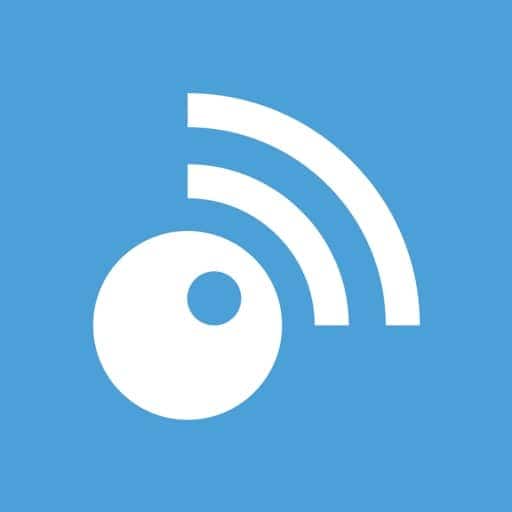 Instead of covering only the local news, Inoreader, News App & RSS aims to get the news all over the world. It has a curation feature that helps you to get a customized news feed. In fact, it has an active search bar in the sidebar so that you can instantly find whatever you are searching for. You can even select the news topics and sources that you need most. The content layout is very organized and simple too. Additionally, the latest news is updated daily.
Important Features
You can add feeds and arrange them into thematic folders.

The app is available on any device, whether web or mobile version.

It lets you read both day and night using different modes.

You can save the articles in third-party tools like OneNote, Dropbox, Evernote, Pocket, etc.

You can select news categories based on your areas of interest.

A simple interface with a clean homepage makes it easy to use this app for anyone.
Pros: Inoreader will allow you to share the articles on any social media platform instantly. Besides, you will find scheduling tools like Hootsuite and Buffer too.
Cons: There is some criticism about the screen layout.
7. Feedly – Smart News Reader
---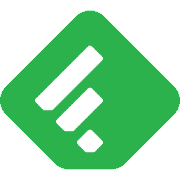 Feedly is one of the most trusted, informative news apps for the iPhone that comes with a bunch of full-featured news channels' access. This app offers authentic news in a very organized way. Because of its smooth and user-friendly interface, you can use almost all the functions of this app.
You will have access to huge storage full of newly released blogs, articles, and news sites in your feeds. Again, the security system here will never let you down as well. However, this app has access to a huge number of news media to provide you with breaking news as soon as it is on air.
Important Features
You will find news of trade publications, RSS feeds, Twitter feeds, YouTube Channels, Influential blogs, and scientific journals in one place.

This app provides you with an hour of personal research assistant, Leo. It will filter out all the noise and save you time by reading and analyzing the article.

This app will let you add your team and share your research, marketing, and sales to achieve more success.

This app is connected with more or less 40 million sources over 2,000 topics and provides 100 million articles from almost fifty industries.

The app permits you to share your perspective, opinion, and intelligent ideas on social media platforms.
Pros: You will find the best RSS reader available in Feedly. Plus, there will be a discovery tab where you will find all the popular topics.
Cons: The app doesn't have the option to close the overlay.
8. Google News
---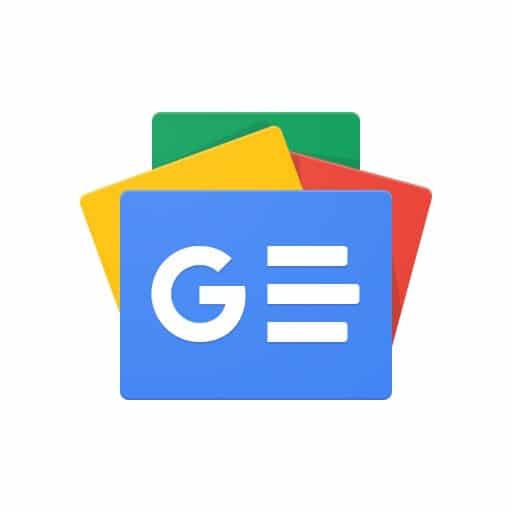 If you are looking for one of the best authentic news providers, then you are most welcome to Google News. This app offers local, national, and international content all in one place. Also, you can make your feed organized to match your taste. The app gives all the qualities and enables a platform of a different perspective, important people, FAQs, and much more. Besides, the more you will engage with this app, you will discover sources that will enrich your knowledge.
Important Features
A single tap will help you acknowledge any story's full context.

The app brings all the relevant content from your briefing updates throughout the day.

This app permits downloading different publications for later study.

You will find a timeline that shows details of specific areas or events from different parts of history.

The app shows a search bar to take you to your topics and locations; by tapping, you can see full coverage of any stories.
Pros: Only you need to tap the 'Headline' option to get the latest top stories. Moreover, the app gives access to collaborate with news organizations.
9. Ground News
---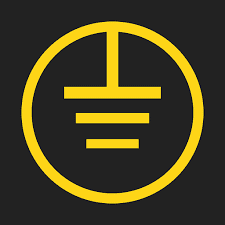 Thanks to Snapwise Inc. for bringing such a useful news app like Ground News. It is a balanced news app for your iPad and iPhone. However, it will give you a clear perspective of any incident with authentic information. The news aggregator stands out for showing the media bias without hiding it.
A former NASA engineer developed the app with trusted sources. Besides, the app has a user-friendly interface. You will have an idea about the exact geographical locations. Also, you can keep track of how the story has evolved over time.
Important Features
Here you will find more than 30,000 news contents daily.

Up to 40,000 news sources are available globally in this app.

The app helps you to get a neutral opinion about a developing story.

It has visualization and comparison tools for your better understanding.

You can analyze a news article covered by different sources.
Pros: This app is the first platform to let you check the bias of news in percentage. Furthermore, it is available in both mobile and web versions.
Cons: The app has complaints about the function that analyzes your political interests.
10. Yahoo News: Live, Breaking, US
---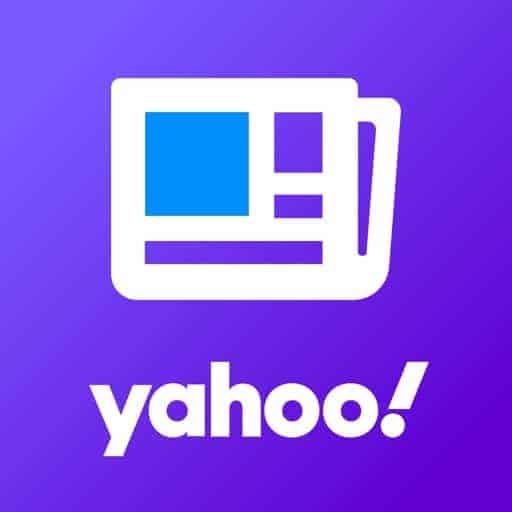 Well, the final recommendation is Yahoo News, a widely used, traditional, and trustworthy news app you can also try. This app will be a good option if you often intend to personalize your newsfeed with your favorite content. It brings top stories from authentic sources, including The New York Times, TIME, the AP, USA Today, Fox News, and much more. Additionally, using this app, you can reframe your newsfeed with all the important things. However, let's see what more it will offer.
Important Features
The app lets you search for your favorite topic using an active search bar from all reliable news sources.

You can enjoy all the live shows, press conferences, the day's soundbites, and exclusive live shows.

Yahoo News enables a 360 Degree view, and you can see the area from a variety of angles.

The app offers top stories of the day, highlighting scandals and all the breathtaking investigations.

The more you will engage with Yahoo News, the more your feed will adjust with your interest.
Pros: The app enables breaking news alerts, so there's no chance of missing any necessary info. Plus, The app gives all the entrance to the political spectrum.
Our Recommendations
---
We check the authenticity and availability of a sufficient amount of news when choosing the best iPhone/iOS news apps. So, I can assure you that these 10 apps won't disappoint you with unreliable and poor content.
However, if you love to use the official apps from the leading news agencies, you should go for CNN or the BBC. You can also go for some news apps that bring news from different portals together. For that, you can try Flipboard or Feedly.
You can also try Apple's official news app, Apple News. And the other apps are not less compatible either. You can simply go for any app. I can assure you that none of them will let you down.
Finally, Insights
---
Sincere people always stay aware of what is happening around the world. And the news is the easiest way to get news from anywhere. You must see that most of the news apps here are free of charge. So, just install one and stay aware of the world's situation.
Also, share the content with others to help them learn about the best news apps for iPhone and iPad. At that time, let us know which topic you want us to cover next time. Stay connected with your feedback and suggestions. Thank you.