If you are looking for the best iPhone cleaner apps, we have you covered. When Steve Jobs announced iPhone back in 2007, it was a technological revolution. But nowadays, a lot is going on in the smartphone industry. Smartphones can be considered a tiny computers packed with a lot of power. iPhone devices are no exception. But storage is a big problem in these smaller devices.
Even if you have a top-tier iPhone with a lot of storage, it might run out due to junk files generated by various operations. Besides, the junk files take a toll on the memory and processing power and make your iPhone laggy. This is when a cleaner app can help you out. These apps can intelligently monitor your system and detect unnecessary files that need to be deleted.
Best iPhone Cleaner Apps
---
The AppStore contains a lot of tools that claim themselves as cleaning apps. But unfortunately, not all the apps are real. Some are just crapware, and they do nothing except provide you with some mental satisfaction.
But over the years, I have used several cleaning apps, and a few of them blew my mind. They work perfectly, just like a cleaning app on your desktop. So, here I am presenting you the list of the best iPhone cleaner apps that you can use without any doubt.
1. Smart Cleaner
---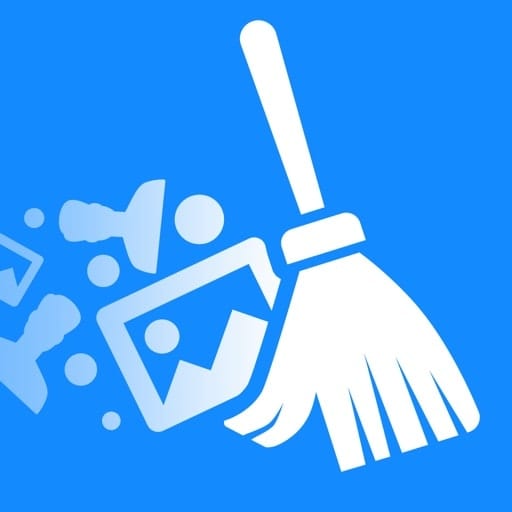 Smart Cleaner is probably the most popular storage cleaner app for iPhone devices. Just like the name suggests, this app cleans your storage smartly and effectively. BPMobile is the company that developed Smart Cleaner, and the developers are regularly pushing new updates to the app.
The most interesting fact about this app is that you can use your voice commands to execute cleaning tasks. This app is free to download, and you have to pay an extra charge to use advanced features.
Key Features
This can also detect similar and duplicate photos to free your storage.
It has a beautiful storage widget that will show the status on your home screen.
You can bulk delete photos based on various criteria, including location, type, etc.
There is a nifty feature to hide your photos that is impressive.
You can back up and delete unnecessary contacts that will remove the clutter.
Pros: The UI of the app is very convenient and easy to use. The free version offers a lot of features too.
Cons: It can't clean the RAM of your iPhone, which is a negative side.
2. Boost Cleaner
---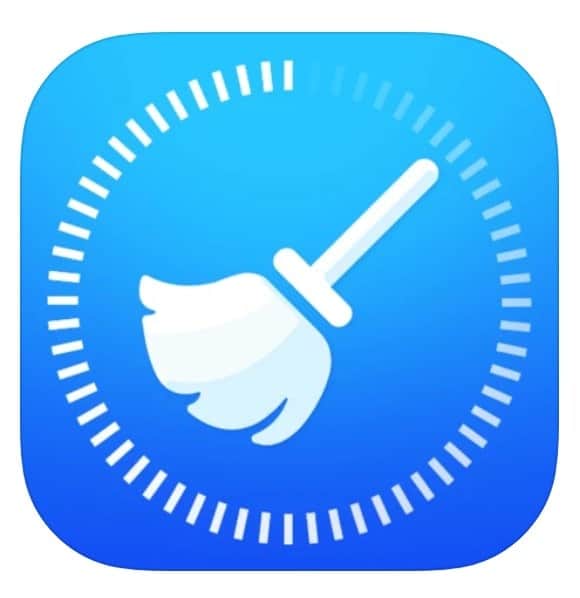 Boost Cleaner was developed by Sharp Forks Limited and gained much popularity over the years. The package size is quite small, and it works like a charm. The user interface is quite minimal and clutter-free. You will find all the necessary features right on the homepage. It can manage your photos, videos, contacts, and other files that are clogging your storage. Though this is a free app, you can opt-in for the subscription plan to use all the features.
Key Features
This tool can organize your media files so that you can find your desired file easily.
You can filter your photos based on different parameters to find the duplicates.
The contacts' phone numbers and email addresses can be merged and erased easily.
It can remove large videos that have taken up a huge space from your storage.
You can see the detailed cleanup history anytime from this app.
Pros: The app adapts well to iPad devices with larger displays. The workflow is fast and fluid too.
Cons: The free version shows a lot of annoying advertisements, which is a big problem.
3. Clean Doctor
---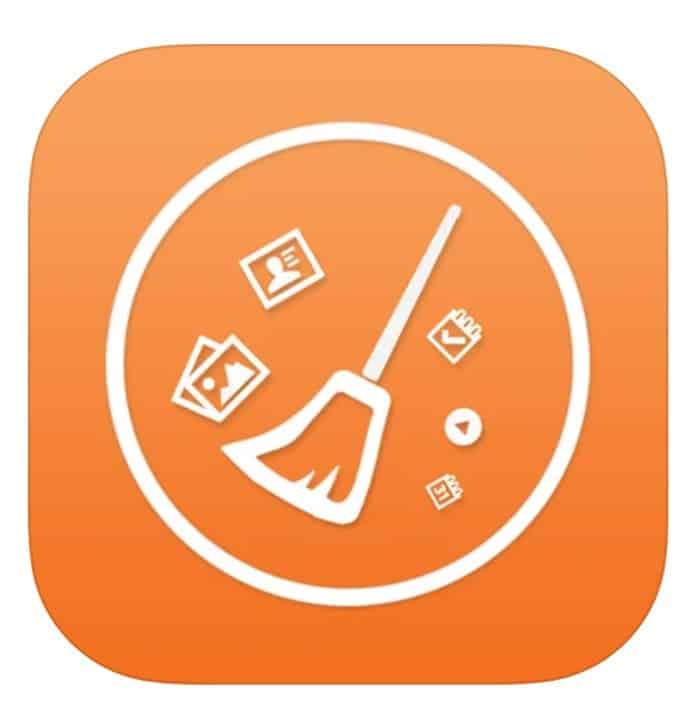 Clean Doctor is a powerful one-tap iPhone cleaner app. It uses its advanced algorithms to detect unnecessary and duplicate files. You can even find junk files manually using this app. This app saves your storage space as well as valuable time. The pro version subscription can be availed monthly or yearly. Though it's costly, I think the performance justifies the price. The tool also offers some bonus utility tools, which is a nice touch.
Key Features
It can detect duplicate GIFs, screenshots, and live photos.
There is a built-in photo organizer that will keep your storage tidy.
It can remove expired reminders and calendar events which is an exclusive feature.
You can add your custom cleaning widget to the home screen for quick access.
The tool supports dark mode, just like the native iOS 14 apps.
Pros: Clean Doctor is powered by artificial intelligence, and the bonus features like a storage monitor, and tone generator make it stands out.
Cons: Most of the features will require a pro subscription, which is a bit costly.
4. Clean My Storage
---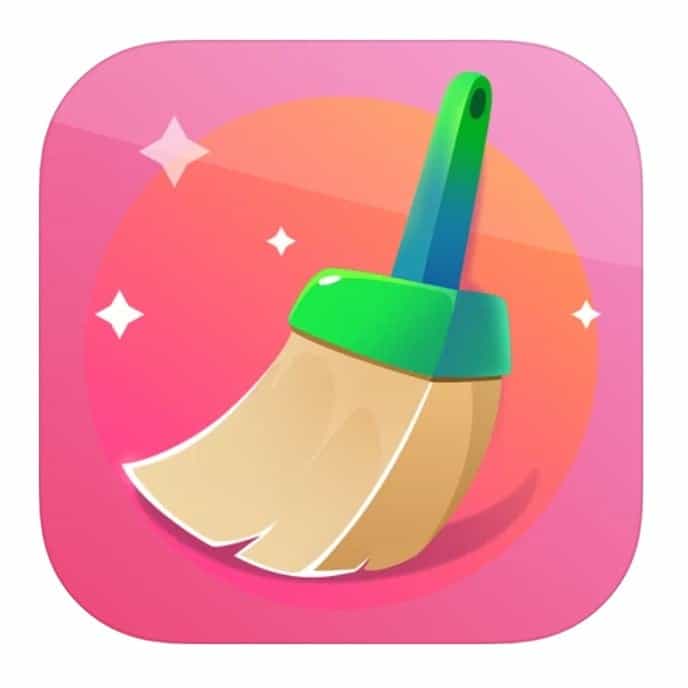 Clean My Storage is a simple yet convenient app for cleaning your storage. The functionalities are pretty straightforward, and even people without any technical background can use this tool. I like the storage monitoring functionality most. This tool has a set of home-screen widgets that gives you an overview of the occupied storage. The free version shows ads which might be annoying, but you can easily remove ads just by spending a few bucks.
Key Features
The tool can recognize blurry photos that you can delete to save storage.
Finding contacts without names or contact details can make your phone neat and clean.
You will get an overview of your RAM to know which apps are putting stress.
There is a network speed tester, which is a great addition to the overall value.
The colorful UI with gradient effects blends beautifully with the Retina Display.
Pros: There is a contact backup option, which will be helpful for those who don't want to rely on iCloud for backup.
Cons: The size of the app itself is huge and takes a significant amount of space from your storage.
5. iCleaner
---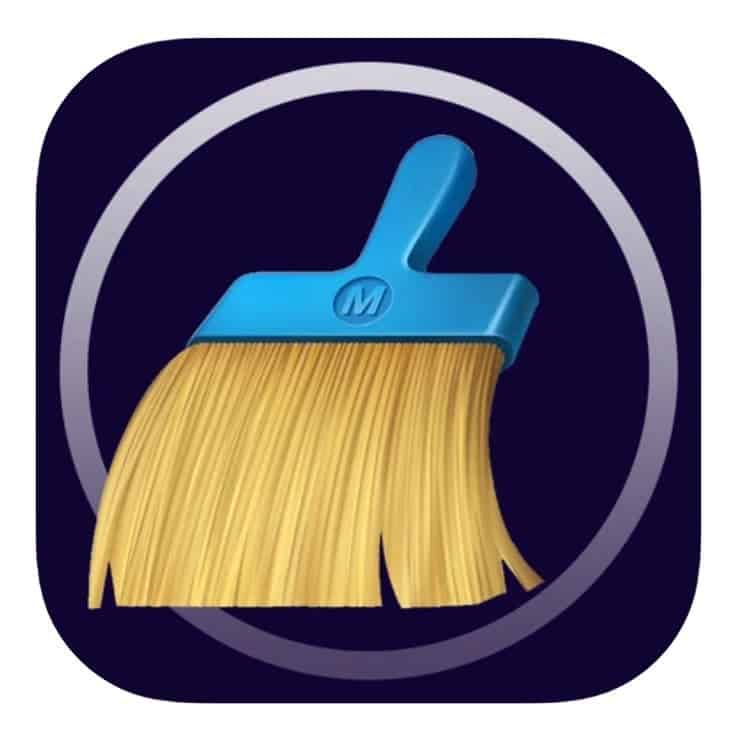 This app is not that popular on AppStore. Therefore, I was a bit skeptical about the performance of the app. But after using it for a while, I found that this thing works like a champ. The app doesn't have as many features as other similar apps. But it is very user-friendly. On top of that, the price of the pro subscription is quite affordable, and I think this is a must-have for your iPhone.
Key Features
This tool can sort photos and videos based on the size and occupied storage.
Deleting multiple files at once is quite easy with this app.
You will get to see the files' metadata to prevent accidentally deleting anything.
There is a full-fledged contact manager built in with this app.
It can show the status of your storage space using a pie chart.
Pros: Being only around 20 MB in size, this app is the perfect example of a neatly coded app without any bloats.
Cons: It doesn't offer any additional options to remove temporary files and app data.
Download
6. Phone Cleaner for iPhone, iPad
---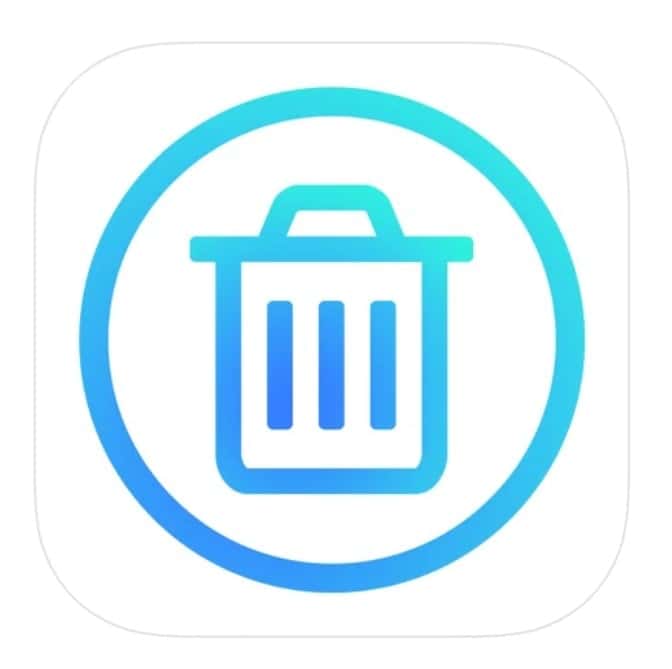 The developers used a pretty generic name for this iPhone cleaner app, which seems spammy. But in real life, this app works perfectly fine. A lot of users regularly use this app, and I didn't find any serious complaints against it. The app works like most other cleaning tools for iPhone.
It can access your storage, and the advanced scanner detects unnecessary files so that you can remove them permanently. You can go for both weekly and yearly plans to buy a subscription to the app.
Key Features
The app is specially designed for the iPad but works great on iPhones too.
It has four different modes of cleaning that are quite easy to use.
You can do a lot of things with the contacts, such as merging, deleting, etc.
The file filter option is very advanced, and there are a lot of parameters to it.
You can also use the web cleaner to clean up junk files from the browser.
Pros: You can set up a custom cleaning reminder, and the app will alert you when it's time to remove the junk files.
Cons: The pop-ups to upgrade to the pro version is very annoying, and you should consider this.
7. Phone Cleaner-Clean Storage
---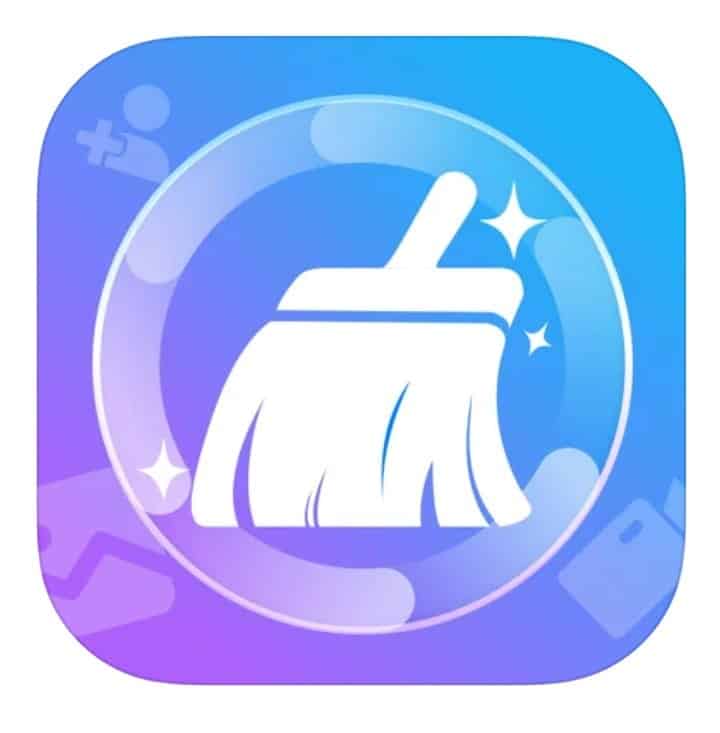 This is yet another cleaning app for iPhone with a large user base. It offers several handy features that will change your thoughts about these cleaning apps. In fact, I was quite surprised to see how well this tool performs even though there are various restrictions from the OS to the third-party cleaning apps. If you are a casual user, the app's free version will be adequate. But upgrading to the pro version is recommended since that is a great value for money.
Key Features
It can set up a battery and storage widget on your home screen.
There is a one-click cleaning option for duplicate photos.
The media organizing feature of this tool is well-designed.
There is an undo option for the cleaning process, which is pretty useful.
You can set your photos as widgets on your home screen to beautify it.
Pros: This app can recover your accidentally deleted photos and videos, which is a lifesaver for many of us.
Cons: Sometimes, the duplicate finder doesn't work well, which might be an issue.
8. Gemini Photos
---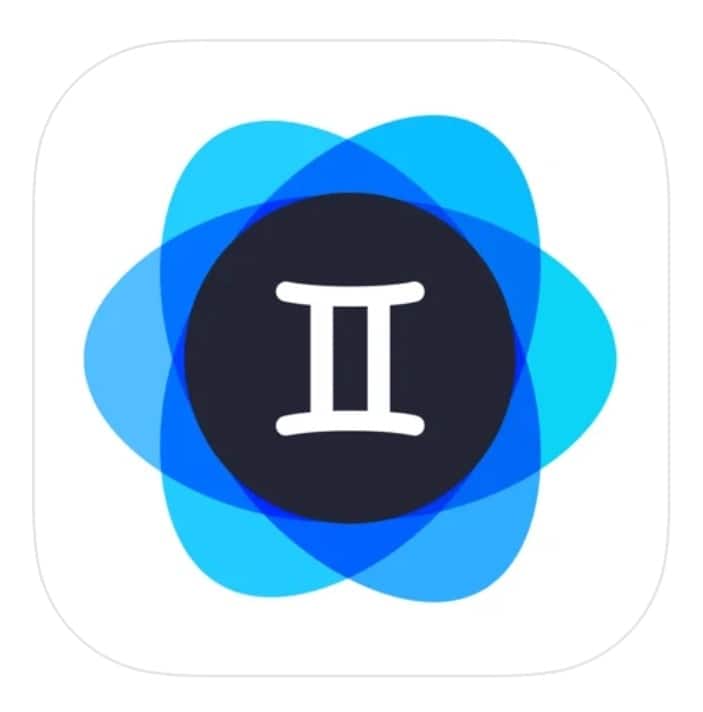 Don't be confused with the name of this app. This is not just a photo viewer. Rather this tool developed by MacPaw is a powerful gallery cleaner for your iPhone. A large portion of the storage space is eaten by the photos and videos on iPhone devices. It's because you can't use expandable SD cards on it. This dedicated app can intelligently detect unnecessary photos from your camera roll. You can even de-clutter your iCloud photos, which is a nice addition.
Key Features
This tool can detect photos with imperfect framing, closed eyes, and blurry foreground.
You can delete screenshots and photos with annotations quickly with just one tap.
The Photo Radar feature monitors your camera roll and prevents bloating the storage.
The UI design follows the IOS 14 design language that is minimal and clean.
Organizing photos is also a great feature that should be mentioned.
Pros: There is an affordable one-time purchase option that removes the ads, and you don't have to see any annoying pro version up-gradation pop-ups.
Cons: This tool doesn't work on videos, which is a bummer, especially for those who shoot a lot of videos.
9. Cleaner – Clean Duplicate Item
---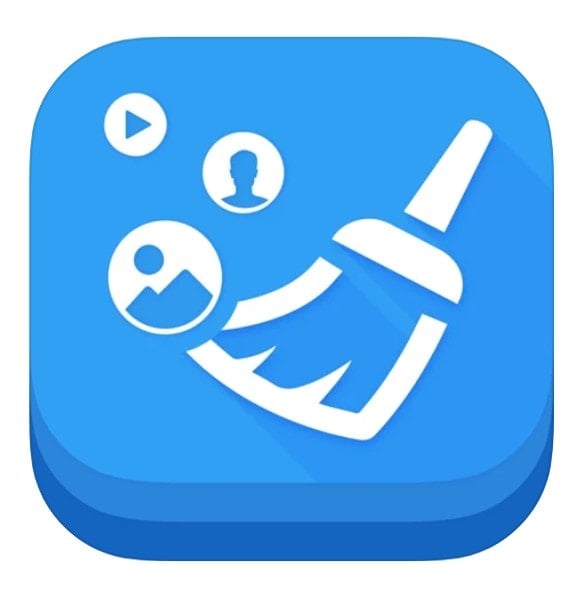 This is a handy little iPhone cleaner app from Brain Craft Ltd. This tool can perform a lot of tasks apart from basic storage cleaning. Even some nifty features can indirectly save a lot of storage. And I love this tool because it also provides precautionary functionalities that prevent you from bloating up the storage space. The version of this tool can perform some erase and backup stuff automatically. But you can be totally okay with the powerful free version of this app.
Key Features
The AI-enhanced smart cleaning feature is the most interesting feature of this tool.
The contact merger will let you easily merge and erase unnecessary contacts.
This tool also works as a backup tool that you can use for de-cluttering.
There is a powerful photo-video compression engine built-in inside the app.
You can transfer your important contacts and files before erasing them permanently.
Pros: I think most people will choose this over other tools because of the video compression feature. iPhone videos take up a lot of space, and they can be a great help.
Cons: The UI design looks good, but the overall experience and workflow are a bit difficult for new users.
10. Super Cleaner
---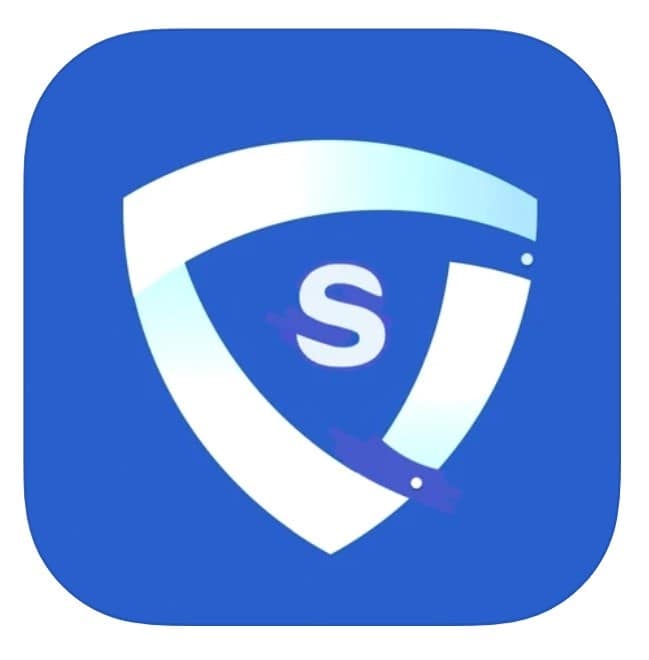 Super Cleaner is quite popular now, with millions of active users. This is an all-in-one cleaning solution for your iPhone and iPad devices. It's rare to find such an amazing tool that offers you all kinds of cleaning in a single package. Super Cleaner does the same thing.
The features are beautifully arranged on the homepage based on categories. Even there is a system monitor on the main screen of that app that provides you a glance over the system.
Key Features
You can preview photos and videos before erasing them permanently.
It will automatically filter contacts with incomplete details and arrange them into categories.
You can store the classified photos and videos in a private folder.
Expired calendar events can also be removed using this powerful tool.
Super Cleaner also excels in compressing photos and videos to save storage.
Pros: The app is small in size, and even the older iPhone and iPad devices with smaller storage are compatible with this.
Cons: The media hiding feature doesn't seem that secure to me.
Our Recommendation
---
iOS implies some restrictions over the third-party apps to access your system. So, you won't get a Mac-like cleaning experience with these tools. But still, these tools are doing a decent job cleaning up your storage space. If you ask me what my favorite tool is, I will definitely mention Smart Cleaner. Gemini Photos is also a great tool if you are looking for a tool specialized in photo cleaning.
Final Thoughts
---
I know that cleaning apps are highly connected to your iPhone's privacy. I have tested out all the apps myself and didn't find anything suspicious. So, I think you can rely on them with your device. And I hope this article has helped you to choose the best iPhone cleaner app. If so, then don't forget to share this article with your friends and colleagues.