Most often, our family elders have to stay in our hometown. Even if they agree to abide with us in the cities, they have to stay alone at home. We cannot afford to spend so often because of our busy life and works. And so, sincere people always find the best solutions for their parents' comfort and happiness. Well, in this era of technology, almost all senior citizens have their own smartphones. You can install some of the best apps for senior citizens to help their lives easier.
Best Apps for Senior Citizens to Overcome Their Difficulties
---
There are different apps that elders should use. They need apps for communication, health tips, money management, and etc. Indeed, there are varieties of apps they need, and so, we have to select apps from different genres. So, we check out a considerable number of apps that suit the elders the most. And we also provide the basic features and details of every single app so that you can perfectly choose the best one for your parents or other senior family memebers.
1. Medisafe Pill & Med Reminder
---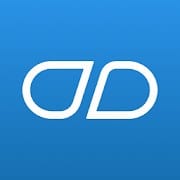 Let's just start with an app that helps seniors stay healthy and safe. Medisafe Pill & Med Reminder is specially designed for elderly people, and it will help them with medication management as well. In fact, this app will work as an alarm so that no senior citizens ever forget to take their refill and medicine. Also, the seniors will get support for complex dose schedules. Many tips for a healthy lifestyle will eventually help them in different ways.
Important Features
Elderly people can easily check their different medical conditions like diabetes, cancer, HIV, etc.

You can track your health measurements like blood sugar levels, weight, etc.

There will be a full selection of RX and OTC medications.

This app will also assist with customizable reminders along with weekend mode.

It has initially come with automatic time zone detection.

You can indeed share your daily, weekly, and monthly med reports through a logbook and then share them with the doctor.
Pros: This app will help with Dr appointment manager for elderly people. Moreover, Medfriend will get the support of family and caregivers.
2. Skype
---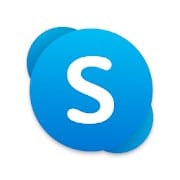 Skype is a video calling platform where you can keep in touch with your family. Indeed senior citizens can stay connected through audio and HD video calls with their family memebers who stay remotely. Moreover, you can even create a group for a family gathering where it almost feels like everyone's in the same room. However, it is free, and the user interface is so simple that anyone can use it. In addition, this app will help seniors to call from different states well.
Important Feature
You can Initially send messages to your family memebers and mention them on chats.

One can quickly reply to phone messages on skype from different devices.

Voice calling is super convenient with this app, and elders can join in any emergency.

One can send gypsy or images to express themselves.

1 to 24 people can join the same HD video calls, and so you can enjoy family conferences easily.
Pros: You will receive notifications and can check who is online. Furthermore, there is a search bar on the top where elders can easily find people.
Cons: This app often takes time to update messages.
3. Audible audiobooks & podcasts
---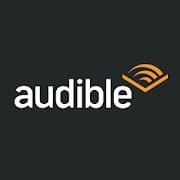 Audible audiobooks & podcasts are completely game-changer app for Senior citizens. No wonder older adults can easily access lively audio content. It's because they don't feel comfortable staring at the screen for a long time. And this app keeps adding new content every week. In fact, the seniors only need to browse the plus catalog, and they can unwind a whole package of audible content and choose their listening style.
Important Features
There will be thousands of captivating audiobooks, entertainment, and exclusive podcasts available.

One can initially create their own library and enjoy listening to premium selections.

Seniors can indeed find the title they love and keep them for the entire month.

This app definitely comes with great audio quality for people with bad hearing.

There will be a playback option for a smooth hearing of the contents.

People can pick from binge-worthy audiobooks and audio originals too.
Pros: Seniors can easily stream through the contents and download them at once. Additionally, This app works great offline as well.
4. Facebook
---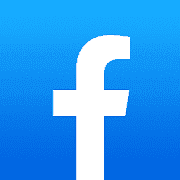 A growing community platform with millions of people around the world is now at your fingertips. With Facebook, you can always keep in touch with all your friends and family members who are living in different places on the planet easily. Your leisure will become more interesting through interaction with new people. Any essential life events you can share activities you can share in celebrating line. Also, you have access to check out the recommendation from other members.
Important Features
You can explore a variety of content on different topics like sports, entertainment, beauty, etc.

Marketplace offers every item you could ask for that including households to apartments. You can sell your own items and communicate with buyers.

When you need business support, you are free to connect with people.

If you want to raise funds for a local crisis, here you will get help from others with food, supplies, shelter, and more.

There are a bunch of events happening near you to discover in this app.

Based on your interests, you will find relevant groups of people with a similar passion.
Pros: For seniors, this is a must-try for so many reasons. From communication to entertainment, it helps them enjoy their time at home.
Cons: Some users faced problems with fake accounts.
5. 1Password – Password Manager
---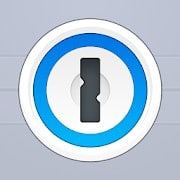 Remembering tough and long passwords is definitely the most challenging task for the elders. So, 1Password is another must-try to manage all their passwords. It allows you to share passwords or other documents conveniently with family memories. Even, you can switch information between different accounts. All you need to do is just to remember this one master password of this app. Additionally, you can include custom fields with different URLs, security questions, and many more.
Important Features
Not only passwords but also different categories such as logins, addresses, credit cards, notes, driver licenses, passports, bank accounts, and so on are saved here.

Autofill facilities are offered for every category and support websites, apps too.

You can make multiple vaults to store different information items in this crucial app for senior citizens.

If your device gets stolen or lost, the app will automatically get locked and protect your private data.

This powerful password manager app can initially help you to instantly sign in whenever you need two-factor authentication if saved.

When you are looking for a particular data, you can use the Spotlight search option.
Pros: Here, the app supports unlocking with Face ID. Furthermore, you will receive alerts when a site is compromised that you use and urgently need to change the password.
Cons: The new update may seem more strict on fingerprint unlocking.
Android iPhone
6. Google Duo
---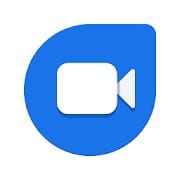 Google Duo is definitely the best option for video calling and staying connected with friends and family. In fact, you just need to add your friend's number and name, and it will connect you from your device. Likewise, the app lets you share a joining link for video calls. You can even give them video messages or share voice messages when they are not around to pick up your calls. So, it's the best free medium of communication for the seniors to stay connected with their families.
Important Features
If it's not necessary to turn on the video, you can simply make voice calls to them.

The app initially supports 32 people in a video call simultaneously.

You can doodle on video calls and make fun effects like transforming into cats or astronauts etc.

The app indeed lets you share notes, photos, emojis, and you can even put fun effects on personalized video messages.

It is straightforward to use. Indeed, seniors don't have to remember so many things to use it.
Pros: You can take photos in a video call and share them with everyone. In addition, it allows you to make video calls even in poor light conditions.
Cons: This software won't work if you are not signed in with a Google Account.
7. Mint: Budget planner & tracker
---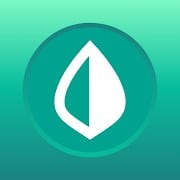 For seniors, money management apps are essential to keep track of their savings and accounts. Mint can be there the best solution. Well, it is an excellent app for senior citizens who want to increase their budgets and track finances, credit scores, bills, etc. In addition, the app will help to monitor monthly expenses, bill reminders, and track the investment in a single tap. Besides, you will receive advice and budgeting tips so you can save and reach your monthly goals.
Important Features
The app initially helps manage subscriptions, and it will inform you if the prices go up.

You will receive a smart expense budget plan based on your spending on the first day with this app.

You will automatically receive monthly reminders along with end late fees.

This app lets you customize your financial goals, and you will get actionable tips on your budget.

This software supports GEMINI, Paypal, Coinbase, Binance, Robinhood, etc.
Pros: You can easily apply for home loans with Rocket Mortgage. Moreover, you will receive money-saving offers, credit cards, investment savings, and more.
Cons: It doesn't allow you to add offline bills or debts.
8. inkl: Read the news without ads, clickbait, or paywalls
---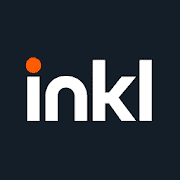 inkl has come with the world's most important and interesting stories from trusted global sources. Indeed, this app lets the elders enjoy their leisure with brilliant analyses, stories, and reports. Moreover, users will get daily news overviews, and unnecessary ads won't interrupt them anymore. Furthermore, the app never shows any fake news but only the real ones. And it lets you dive deeper into the news you want to know.
Important Features
You will initially get reads from publishers such as Businessweek, The Financial Times.

Here, you have to download this app, and you can enjoy the best news coverage.

The app indeed has a very smooth interface, and you will be uplifted with positive news around.

You will get a good collection of articles and different opinions on news from dependable sources with this reliable news aggregation app.

The homepage is not too loaded with headlines, and you will enjoy a clean analysis of every news item.
Pros: The app allows users to access the previous articles they've read so far. Additionally, you can save the articles and enjoy international news from Bloomberg, Financial Times, etc.
Cons: You won't see any image attached with the news as references.
9. Free Senior Discounts + Coupons
---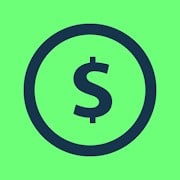 The app, Free Senior Discounts, and Coupons is specially designed for the senior citizens of 50s or above 50, who want to save money on their Daily shopping. This app will bring discounts at your favorite restaurants, movie theatres, entertainment, and so on. Moreover, It's very easy, and you only need to select a discount and check every detail. Then you will see the instructions to redeem your account, and of course, you can connect with senior discount hunters too.
Important Features
You will initially find the latest coupon available from the nearest store.

The app simply allows you to search the entire database of coupon lists.

You can choose the discount for different categories.

There will be a filter option for AARP discounts.

You will indeed find a search option to get your preferred discount at your favorite store.
Pros: This app lets you save coupons and places in your favorites. Furthermore, it lets you filter by age to check which discounts you are suitable for.
Cons: The app takes time to load each discount Page.
10. WebMD: Check Symptoms, Rx Savings, & Find Doctors
---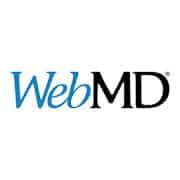 Finally, it is a healthcare app for senior citizens that helps them find doctors in their area. WebMD is basically an app to check the symptoms, learn the conditions and diagnose the disease in the fastest way. In addition, you can set medication reminders and receive prescription drugs in local pharmacies. Actually, it is more like a healthcare publication along with healthcare professionals, physicians and gives health plans through online portals.
Important Features
The app will initially help to find the specialist or closest doctor in the city or in your current location.

This application gets you the lowest prescription drug price, and it doesn't require any registration.

You can simply check daily prescription schedules along with timing info and pill images.

The app indeed allows you to learn more info about related symptoms, causes, and treatments.

It also includes Medscape education, RxList, MedicineNet, WebMD Health, etc.
Pros: You can save your conditions, doctors, drugs, or hospital records with it. Moreover, You can identify the harmful prescription medications by entering a few drugs questions.
Cons: The homepage is a little complex.
FAQ
---
Q: What is the best health app for senior citizens?
A: WebMD and Medisafe Pill & Med Reminder are the best health apps for seniors. These apps come with the simplest interface with the most features. So, the elders can easily check and use them without any hassle. Additionally, these apps provide daily health tips for seniors and provide ideas of cures and remedies for different common diseases. These apps come for free and are available for both Android and iPhone users.
Q: Which communication app is the best for senior citizens?
A: Skype and Facebook are the best communication apps for elders. If they prefer a simple communication with video calling option, just try Skype. Facebook will be a good option if you love trying an app for communication and entertainment. Both these apps are initially free to use, and you can install them on both your Android and iPhone. They both lets you communicate with your friends and family with audio and video calls.
Q: Is the budget app, Mint good for elders?
A: Yes, Mint is definitely a good budget app for seniors. This app comes with a minimalist interface and very easy budget management functions. Elders will easily manage their bank accounts and savings with this user-friendly app.
Q: Is there any audiobook app for elders?
A: Audible audiobooks & podcasts are the best audio storybook app, which perfectly suits the elders. Not just stories, this app will initially tell you about the reports, news, novels, and so on.
Finally, Insights
---
Don't let the elders feel boring still if you are not around. Just help them enjoy their time with the best apps for Senior Citizens. We research for hours and choose the mentioned apps for the elders. Hopefully, these apps will help them overcome their difficulties in different ways. The communication apps will keep them feeling good while making audio and video calls, even if you are not nearby. Well, here we end for today, and so, thank you for your time.