With the blessing of modern science, we get Almost everything in our hands through any smart device. Not just for communication, but we are getting support for any of our regular tasks with different Android operators. Are you thinking about going on a road trip? Making a safe and calm trip is not very easy. But PlayStore includes tons of apps that can help you a lot to make your trip easier. In this case, you just have to pick up the best road trip apps for your Android device from the PlayStore.
Best Road Trip Apps for Android
---
This content includes details of the 20 best road trip apps for Android devices. It is necessary for you because without having previous information, it is quite tough to find a supportive trip planner app through the storage of tons of apps. So, read carefully and select the app that will suit your type the best.
1. Splitwise
---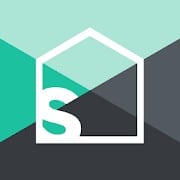 First, I want to introduce you to Splitwise. It is one of the popular road trip apps for Android that works not just as your greatest road trip companion but a lot more. In your ways of experience, there's a lot, and it will offer like providing necessary information about the sport, finding new places to get shelter or food and so on. It can show you the direction of your aim point too. 
Important Features
Full of exciting information and tips need for your safe trip.

Hotel booking and restaurant reservation accessibility in your nearby place.

Find your social media friends who live nearby.

Find roommates, hostels, and other facilities for you.

It provides all the information regarding transportation and cost.
2. Airbnb
---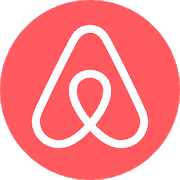 You can pick up Airbnb on your way to make an unforgettable adventure. Whether it is your solo journey or a family tour, Airbnb is always here with tons of solutions. Getting a secure rental space to find a restaurant in a new place will bring all the information to you. Even before starting your journey, you can explore the spot virtually alongside getting other's experience of visiting the place. In a word, I can call it a smart solution to your journey to explore the world.
Important Features
Let you choose a vacation home rental from over 6 million of that.

You can find rentals from more than 191 countries of the world.

It will work as a local guide by showing the direction to different spots.

In case of any unwanted situation, you can ask for help from the host of the customer support center.

You can add your experience of visiting a place to let people know about your exciting tour.
3. Google Maps
---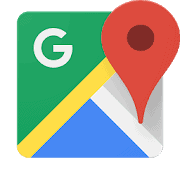 A smartphone without Google Maps is not complete from my viewpoint. Even not just on your way to make a trip, but you need it in your regular life too. Mostly, it is used for navigation, finding an exact place, and suggestions on local foods, events, and so on. There are tons of essential features, and once you start using it properly, you will love it in no time.
Important Features
Includes the world's most immaculate map.

Manage help and suggestions from local inhabitants.

Point out your place and your desired place and show a proper direction.

Show the details of every single shop and professional place on any road.

Show traffic and probable time to reach your place.

As long as you are with it, it will never let you be lost.
4. Hotel Tonight
---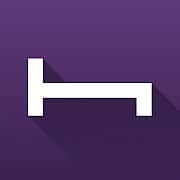 The uncertain trippers who don't know the next destination they will fix will be a good idea using Hotel Tonight. It is one of the best road trip apps for Android devices that can provide details of hotels and restaurants near you. Wherever you have been, this essential app will find a place for you to stay. So, you don't have to panic about your place and just install this app, book a room in the list of hotels it shows, and set there.
Important Features
It will find a hotel nearby to you.

Provide you the details like cost, food quality, etc. of the hotel.

Send your booking or reservation to the hotel management.

I will notify you of every single detail of the reservation or bookings.

Also, tips, suggestions, and help centers are there for your safe journey.
5. Trip.com
---
Well, Trip.com now has its app that can be the trusted companion on the way to your trip. It will find all the necessary information like nearby hotel addresses, food costs, events, etc., for you. Also, it will book hotel rooms, flights, train tickets, and so on.
Important Features
Store information about 1.2 million hotel details for you.

It will access all your booking and reservation details.

It can book flights for over 5 thousand cities around the world.

You can track your flight status and other information.

Let you book any of the international and local train tickets.
6. Waze
---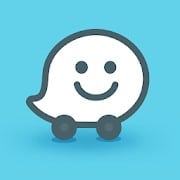 Waze is another option for you that can show you the right way to your trip destination. It is a handy trip planner app that helps you enjoy a sound trip with a handful of great tour tips and suggestions. As a navigation app, it will never get you lost in a new place. Tell you every detail of the place and help you with a handful of amazing features.
Important Features
It provides a clear map to navigate.

Show you the easiest way to reach your destination.

Show the traffic signals and alternative roads.

Help you find new places.

Help you in saving fuel and gas by directing a new and easier way on the road.
7. Road Trippers
---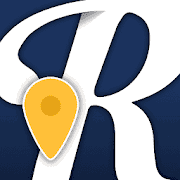 Meet another supportive road trip app for your Android devices, Road Trippers. In this helpful trip planner app, you will find almost all the essential features, including an offline map, which is a must on your way to having a great tour. You can also find it very useful to find restaurants and shelter in a new place. So, what's more, you need to have a sound trip?
Important Features
It provides an offline map to explore a new place.

Make a list of beautiful and historic places near your place.

Navigating the spot and find friends nearby the place.

It provides waypoints for different tasks.

You can share your journey's story and pictures through this app.
8. GasBuddy
---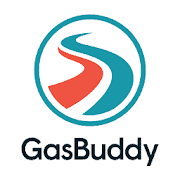 The next suggestion for you is GasBuddy. To get every single necessary tip for a calm and safe tour, you should be with GasBuddy. It is a free app, and it contains a good number of essential items like finding a place to stay or finding a restaurant. Also, it will show you the way to explore a beautiful place near you, shelter, and restaurants with all their details.
Important Features
The app is designed with elegant themes.

Help with booking and finding hotels and restaurants.

Suggesting a new place to visit with all their details, photos, and videos.

Find your transport stations near to your place.

Find nearly fuel and gas stations near you.
9. Sygic Travel Maps Offline
---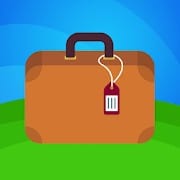 Sygic Travel Maps Offline is another most used trip planner app for travelers. To make a statistical plan for your tour, this app works well. Also, it will help you greatly in choosing the next place to visit because this essential app holds all the information, pictures, and details of a huge number of the most popular travel spots. However, there are many other tasks in this app that can help you have a complete vacation.
Important Features
It contains details of over 50 million travel spots.

Shows pictures and 360-degree views of those spots to help you in choosing the next place to visit.

As a great navigation app, it provides an offline map of the whole world so that you will never be lost.

Make a budget-friendly plan for your next tour.

Find a place to get food and shelter.
10. Polarsteps – Travel Tracker
---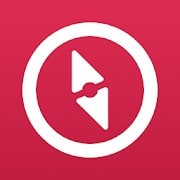 Polarsteps is one of those apps that will give anyone the best experience while traveling. It offers a simple platform that is accessible to users of all ages. It works automatically when you go online. You will be amazed at its total package and colorful themes. It provides advanced navigation systems and fully customizable sharing options. 
Important Features
It tracks and keeps the information about your traveling automatically.

You will be able to find your saved contacts, friends, and family members on their tours and follow their recent activities.

You will not be disappointed with its battery consumption, and it takes a small amount of power to operate while providing quality performance.

You don't need to worry while you go offline; as a vehicle tracking app, it tracks and keeps data in offline mode. 

It lets you make memorable photo albums with ease and also provides enhanced privacy control.
11. Booking.com: Hotels, Apartments & Accommodation
---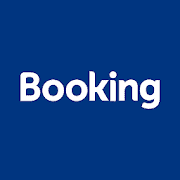 Traveling without prior research is the wrong approach. Booking.com is a hub where you will able to find real-time recommendations and deals on accommodation with ease. It will make your tours hassle-free and cost-efficient as much as possible. This app is very easy to use with a simple and user-friendly interface. You can always explore different deals and user reviews. It will prove helpful in your adventures ahead.
Important Features
It lets you discover attractive deals on restaurants, hotels, and nearby places.

You can find and compare different places with ease.

It lets you book and makes arrangements for accommodation before you visit anywhere.

You will get 24/7 support from customer service and do paperwork online.

It lets you have total freedom in your planning, and no extra charges are required.
12. thl Roadtrip
---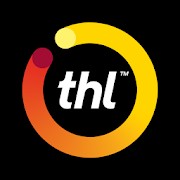 Keep on the right track to enjoying your tours, and thl Roadtrip will be a great companion for your memorable journeys. It uses the GPS tracking system to update real-time data. If you are visiting the Aussie countries, then thl Roadtrip will serve you to the fullest. Many think this road trip app is a must-have while traveling in the Australian countryside. The simple and accessible interface will not disappoint you.
Important Features
It lets you find important places and help you explore new places with confidence.

It is very responsive and suggests nearby places with offers and exciting deals.

You will not miss any important spots, such as gas stations, public toilets, motels nearby.

It provides user-based recommendations and user reviews to look for your convenience.

You will be more responsible and prepared on your road trips with the help of this app.
13. OpenTable: Restaurants Near Me
---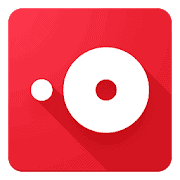 In a new place, finding the right restaurant or cafe is a challenging task. OpenTable helps to discover the right place like a champ. You can save your precious time and hard-earned money by discovering the right deal and value choices near you using this app. It lets you find, explore, and book thousands of restaurants worldwide. You don't need to worry about its user interface, as that is simple and widely accessible.
Important Features
You can make your reservation at any accessible with ease without any extra cost.

It lets you narrow down the search options to get the perfect place nearby.

You will be able to find pricing, reviews, pictures, and menus of numerous hotels within your hand.

It provides filtering search options, personalized recommendations and also keeps your data for future use.

You will be amazed at reward points for your dining, and it also lets you share your experience with your friends online.
14. Yelp
---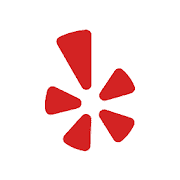 In a new place, you may need a lot of information. If you don't have a trusted personal guide, then you can trust Yelp, another useful road trip app for your Android device. It doesn't matter where in the world you are visiting. Yelp will bring all the information about that area. For example, it will show you the details and direction of every business center, food supplier, hotel, and many more. Just search by the area name, and you will get everything on your phone screen.
Important Features
A strong search engine will let you filter results by area, price, categories, and so on.

Show deals and offers provided by the nearby shops and restaurants.

To learn about the business centers of a particular area, you can read millions of reviews given by the experts.

It stores the direction and phone numbers of almost all local business centers.

Also, you can post your review of visiting different places to let people know about your experience.
15. Cleartrip – Flights, Hotel, Train Booking App
---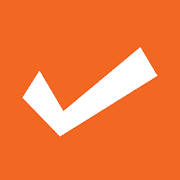 For regular travelers, Cleartrip is the most recommended road trip app for Android devices. Let's think about the basic issues, come first about a journey. Of course, they are booking your flight or train, the hotel or rental places, and other relevant activities. Well, this app is capable of taking care of all these issues so that you have a sound journey. There are reviews and stories of other's experiences of visiting a particular place to help you select your next destination.
Important Features
You search by place names and find the cheapest flight tickets easily.

Finding details like schedule, cost, etc., of other transportation is also easy.

There are a huge number of hotels around the world; you can book using this app.

It will show you the list of best restaurants, theme parks, and other places.

You can also learn about other activities in the city, like events, music, workshops, etc.
16. CityMaps2Go Plan Trips Travel Guides Offline Maps
---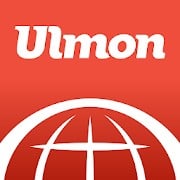 For travelers who often depend on the phone map, CityMaps2Go is the best option. It is not just an offline map provider but also a total travel guide for you. You can use this app as your travel journal, too, by bookmarking the places you want to visit in the future. All other issues of traveling, like organizing travel accessories, are also taken care of with detailed instructions in this useful traveling app.
Important Features
Includes Discover Mode that is full of new ideas and inspiration for exploring the world.

Offline maps of this app cover a huge number of cities around the world.

It is easy to find nearby restaurants, hotels, parks, and other important places.

Its strong GPS tracker will find your location and show you the right way to your destination.

There are a good number of hotels you can book just using this app.
17. OsmAnd – Offline Travel Maps and Navigation
---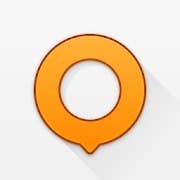 Another offline map provider tourist app is OsmAnd. By just providing a high-quality offline map to find your desired destination, it can do a lot in your travel log. Osm stands for Open Street Map. So, the motto of it is to provide the best quality map. Besides, exclusive ski maps are here to show you the ski tracts. Also, it will find transport stands and terminals by navigating the trace.
Importance Features
It provides a very strong offline map, including a skiing map.

Work as a skilled GPS tracking or navigation app.

Show cycling map for the marathon runners.

Both of the complete region data and road networks are available.

Support voice guidance and provide lane guidance with all the information regarding the area.
18. TripIt: Travel Planner
---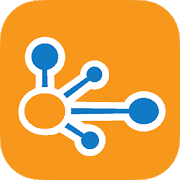 If you want to stay one step ahead in your tour plan, you can try TripIt, the most simplistic travel guide apps for your Android devices. It is quite a flexible app that can make sense of all your trip issues and instruct you properly to organize your trip. It doesn't matter where you are going to visit, TripIt will always there to book hotels, finding restaurants, and suggesting other essentialities for you. Even, it will notify you about all the flight details.
Important Features
Provide a detailed map of the airport and terminals.

Help you to book your seat and also to get a better seat.

Notify and alarm when it is about any necessary issue you should remind soon.

It will secure all your luggage info and show you when it is necessary.

When you make any reservation, the details will automatically send to the official website of TripIt that can do a lot more.
19. Route4Me Route Planner
---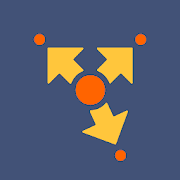 To solve all your routing chaos on the way to explore the world, you can try Route4Me Route Planner. You know, what do the users of this app say? They said that it is so useful that it saved a lot of their money. However, it is often considered one of the best route planning apps because of its exceptional route planning system. Even it is also very skilled to organize a plan for a multi-stop route.
Important Features
Let you organize a plan for unlimited routes.

Includes a strong navigation system.

Support voice instruction and turn-by-turn direction.

Can store all the important addresses, info, and route plans.

Can trace the location of your vehicles or family members when you want it to show.
20. TripCase – Travel Organizer
---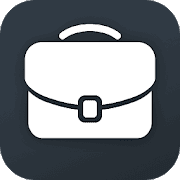 Before packing your suitcase, you can make sure that you have TripCase, a handy traveling app for your safe journey. It is a kind of all-in-one type road trip app that provides all necessary information about your trip destination and relevant facts. It will give an alarm before your flight time and show you all the details of your hotel reservation. Also, it is always active to notify you about every change of your flight and reservation.
Important Features
Capable of providing details of almost all airports around the world.

In case of an emergency, it will find alternative flights for you.

Don't know where your seat is on the plane? It will find it for you.

In case sharing your seat with others, it will notify their facts details too.

It is always ready to reserve an Uber driver for you.
Final Thought
---
I have completed my part today. Now, it is time for you to choose the perfect apps for your Android devices. From my point of view, Booking and Polarsteps are the most supportive apps among these all. But it doesn't mean that I can exclude other apps from the list of the best road trip apps for Android devices because they are quite supportive and helpful.
Don't forget to let me know about your experience with the app or apps you have chosen to give a try on. Your suggestions, support, and interest are the main inspiration for us. One more thing, inform us if you have any problems. Thank you for staying with us.