Spending more money than our actual plan is one of the common bad habits most of us made. It causes an insecure future, shortness in the last week of a month, and pushes us to borrow from others. So many times, we take vows not to spend money more than we plan, but we can't make it in the end. However, if you face the same problem and fail to save an adequate amount of money from your budget, you are on the right track. In PlayStore, there are many efficient budget apps for Android devices that can truly help you control your expenses and save money from your regular budget.
Best Budget Apps for Android Device
---
Though we found many money management apps for Android on PlayStore, most of them fail to impress us. We were disappointed with their poor setting, irregular tracking, and unattractive, expensive management system. But we also found some apps that can really help you.
So, we made a list of 20 apps, and we have added the necessary information of those apps to the list. You should spend a few minutes checking the details and find the most appropriate app for you. We are pretty sure that you won't fail to save money this time.
1. Money Lover: Expense Manager & Budget Trucker
---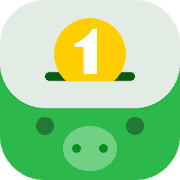 So, the very first app I like to suggest is Money Lover. The name may seem to be weird, but it really works. It is a personal finance app for your Android device. It will keep track of all your spendings, make a report to show you the statistics, and help you make an efficient plan for the next month. But you have to do something too. The app doesn't know how you are spending, and so you have to be honest with it and input all your expenses regularly.
Important Features
This app includes a buildup chart, and you just have to input the number of your expenses in the right place.

There are different types of budge logs, and you can choose the appropriate one to make the next budget plan.

It will provide weekly and monthly reports of your expenses to show the statistics.

It will predict your monthly expenses and help you distribute the money properly.

Goal wallet and Credit Card wallet are two important functions that also keep track of your expenses.
2. 1Money – Expense Tracker, Money Manager, Budget
---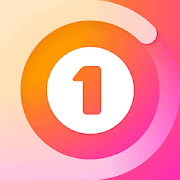 Let's check out one of the best money manager apps for Android that won't let you spend more than your plan. It is 1Money, the easiest way to keep track of your expenses and budget. It will efficiently store all your spending amount and show you where your money is going.
A very easy interface will help you run this app in a faster way. There are prebuilt charts, and you just have to input the amount in the right place. The rest will be done by this app automatically.
Important Features
It will help you make a quick and efficient plan for your weekly and monthly budget and income.

If you are in debt, it will keep regular track of it too.

This app will help you count a saving amount and keep it saved at the end of the month.

The integrated Synchronizing function will let you use this app on any of your devices.

This app can count your balance, budget, and expenses in multiple currencies.
3. Google Sheets
---
Not exactly as a budget app, Google Sheets by Google LLC can do better than that. It is a general sheet and chart making app you can use for free. And if you have this app on your device, you don't need to install another app to manage your expenses. You can easily make a budget plan and keep track of your money spendings.
But it doesn't create a prebuilt expense managing chart. Still, you can make it very easily with a few taps only. Want to learn more about it? The following features will describe this app clearly.
Important Features
You can create spreadsheets and input all the expense estimation instantly.

Making a graph of your whole month's expenses will be very easy here.

The quick editing options will make your tasks facile and fast.

It is integrated with Clouds, and so all the files will be saved there automatically.
4. Money Manager Expense and Budget
---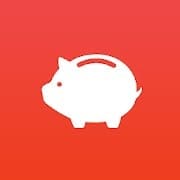 So, it's time to introduce you to another expense tracker apps for Android that can overtake most others. It's Money Manager Expense and Budget. Realbyte Inc brought this app in town to help you properly manage your regular expenses. For its supportive user interface, you don't have to spend a lot of time maintaining this app.
All the budget and expense estimation are kept in the pre-built charts, and you have to input the amount only. You can also customize the chart to make a personalized budget chart.
Important Features
You will get a report of your expenses anytime you want.

It will automatically be Synchronized to any of your devices, and you can handle multiple accounts from one app.

This app lets you protect all your budget information with a strong passcode.

Better credit and debit management functions are also available there to manage your expenses.

All the information and edits will be saved automatically, and you can bookmark functions that you wish to use later.
5. Goodbudget: Budget & Finance
---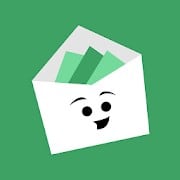 If you are looking for a budget app for your Android device that shows the estimation of your monthly budgets in different ways, I will recommend Goodbudget. This app is mostly suggested for better home budget planning. Different types of expense analysis charts will keep you updated on how and where you are spending.
Also, it will help you destruct your demands from your needs. So, you will get a reminder not to spend on needless reasons. Let's see what's more it will offer.
Important Features
It will automatically be synchronized to all your devices.

There will be an app called save for the future that will motivate you to save more money.

You will have two different places to keep the budget estimation called envelope and account.

It will show you chats, pie charts, and graphs of your weekly and monthly expenses.

You can make a schedule for transactions and get reminders to pay bills timely.
6. Home Budget Manager Lite
---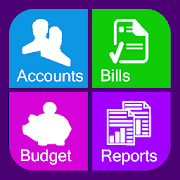 The next app I am going to suggest is mainly a family budget making app for Android. Home Budget Manager Lite is the app that lets you make an efficient budget plan for your family. You can keep an estimation of your income and expenses. Keeping track of all the expenses will help you save some money at the end of the month.
When you report where and how you are using money needlessly, you will be motivated to reduce your expenses. Also, this app has more functions that will help you main discipline in spending from your budget.
Important Features
This app can be integrated with your bank account to show you the necessary information on it.

You will get notifications that remind you to pay bills and other regular payments in time.

You can choose a log from many catalogs to keep track of all your expenses and income.

This app lets you synchronize it with your multiple devices, and you are allowed to make multiple accounts.

You can secure this app with strong password protection.

This brilliant app supports over 160 different currencies.
7. Bluecoins Finance: Budget, Money, and Expense Tracker
---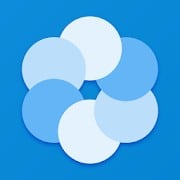 Mabuhay Soft also launched a very efficient expense manager app; you can boost your saving program. It is Bluecoins Finance. The basic design of this app will let you input your incomes and daily expenses regularly. In the end, it will make a chart to show you how you spend all the money.
As a result, you will learn what the actual need was and what you spent for nothing. That's the best way to get motivated to save more money, right? Well, there are more functions that will help you to have control over your expenses.
Important Features
This app creates a meaningful report of your expense estimation and shows it to you anytime.

There is an integrated calculator that lets you calculate while making a chart.

This app comes with a very user-friendly interface and dark mode.

Password protection and the fingerprint sensor will protect all your data.

Automatic synchronization, bill payment reminder, and income analysis also make it easy to use this app.
8. Spendee – Budget and Expense Tracker & Planner
---
Let's check another easy-to-use budget app for your Android device that lets you enjoy complete control over your income and expenses. Spendee is the app I am suggesting right now. This app can be the best solution to distribute your family expenses properly.
It takes less time to organize, and you just have to input the amount of money in the right place. All the charts are pre-built, and you can choose any chart style to keep track of your expense estimation. Want more to get convinced? Well, here you will have more than enough.
Important Features
If you use this app to manage your family budget, you can let your partners participate in your account.

There will be a separate folder to keep necessary information about your bank accounts and other money transfer issues.

With secure password protection, you can secure all the information properly.

This app supports multiple currencies, and you can use multiple accounts too.

The complete app design will motivate you to save more and spend less.
9. Monefy – Budget and Expense Tracker app
---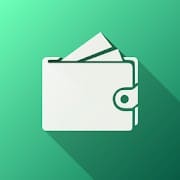 What if an app makes your expense administration easier? Monefy, the Budget and Expense Tracker app will take care of it. With different useful widgets, this app is neatly designed to let you work very fast. Likewise, the other budget apps for Android helps you to save both money and battery.
Within a few taps, you will receive all the detailed information about your budget. Also, this app uses minimal space on your device. All you need to do is update the daily outlay and see the results.
Important Features
In this app, you can put on the payment immediately in the charts.

You are free to edit and personalize the default expense categories in this app.

Passcode protection keeps your data secure here and supports backup.

The app has a built-in calculator that works with various currencies.

Google Drive and Dropbox can synchronize your account using the app.
10. My Finance
---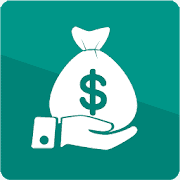 Trying to figure out a spending outline? You can also give it a shot at My Finance. This daily budget app will help you to watch over your incomes and outgoings. Now you can think of investing more wisely and make extra savings in the future. Here, you will find the review of the cost summary from previous cycles.
See the billing for each item through graphs and charts. You can share your account with others. Besides, you will get access from multiple devices with synchronization.
Important Features
You can customize the number of accounts to manage your portfolio more precisely.

If you need to sort out the home budget and repeat it, just select a constancy.

There is an option to select a particular day of the month for clearly analyzing CSV files.

For resource guidance, analyze according to month or year category.

Category and subcategory selection which different color is possible.
11. AndroMoney ( Expense Track )
---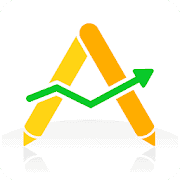 Check out AndroMoney for managing your daily and monthly expenses within your grasp. It is a free-to-access daily budget app, which includes occasional advertisements. If you want ad-free premium access, there are options within the in-app purchases section, or you can download the Pro version of it from the Playstore. It offers a very modern and minimalistic user interface.
This app also provides you suggestions according to your needs, whether savings or other facilities of value. You will be assured of your privacy and data security with its password protection facilities.
Important Features
This app is available on most of the popular platforms.

You can manage multiple accounts on the same device to track your expenses and savings with ease.

This app offers a very compact and intuitive in-app environment where all the facilities are organized in different panels.

It supports major cloud storage services and advanced synchronization services with other devices.

This financial app includes all the currencies of the world with the latest updates and a dedicated number pad for quick calculations.

It shows a comprehensive graphical representation of your financial activities.
12. Fast Budget – Expense & Money Manager
---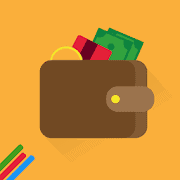 AppFer SRL offers Fast Budget – Expense & Money Manager for managing your financial expeditions. This app gives complete customization facilities for the users. You have your own rule on it, as you make a budget and input other Important information as needed.
One of the best things about this expense tracker app for Android is creating your custom budget according to your expense spheres. All your data are safe within the system with an industry-standard security system and password protection facility.
Important Features
You will be able to track your revenue and expenses according to their categories.

The homepage is completely customizable, and users can arrange the tools as they wish.

It supports synchronization with some banks, and you can automatically get transaction details from the bank accounts if they are supported.

The app interface is very smooth and includes easy input processes with lots of templates and support tools.

It allows users to share the data in numerous formats, such as PDF, XLS, etc.

You will use over 90 different currencies, and this app also integrates an advanced backup system through Dropbox.
13. Mint: Budget, Bills, and Financial Tracker
---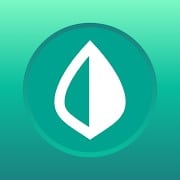 You can now manage all your credit cards, investments, bank account, and bills straight-on Mint, the Budget, Bills, and Financial Tracker. Your data is safe with this app so that you can depend on it without any stress. Here, you can create your budget goal and see if you can stay within the limit.
If you go beyond the budget, you will get notifications. You can save the transaction in categories. Well, let's see what's more this personal finance app for Android will offer.
Important Features
With this app, you will get reminders about the time and amount of your dues.

After setting the financial goals, you will receive tips for saving money.

For credit cards, this app can provide security alerts and update reports.

It saves your time as it has all your financial budget together with many prebuilt charts.

When refinancing mortgage loans, you can lock the data at an accurate rate.
14. Wallet: Personal Finance, Budget, and Expense Tracker.
---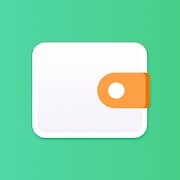 Having managed your spending plan is getting tough nowadays, isn't it? Let's give thanks to Wallet, the Personal Finance, Budget and Expense Tracker, as it gathers all your needs together. Here, you will have different currency support as well as geo-mapping. Moreover, the functions involve a shopping list, debt management, standing orders, PIN security, and much more. There are templates for recording data, or you can even design yourself.
Important Features
Your bank updates are synced safely and sorted with your budget plan in this efficient budget app for Android.

The tools help you to meet your target with the saving and spending balance.

Bill tracker is another function of this app that will assist you by remembering payment dates.

The expense report is easily described through many clean graphs.

You can share your account with trusted people and import data among different platforms.
15. Financial Calculators
---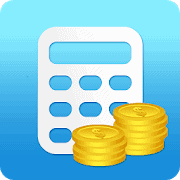 Check out Financial Calculators, where you will find several categorized budget planning. This app keeps counting all your expenditures. You will have no way to waste a single penny as it counts on every detail.
Along with the regular calculator function, you will get to know the tip, discount, and percentage, income statement, paycheck, health savings, mortgage, unit conversion, and more. You can share your results with financial professionals. Plus, you can customize your preferred calculators.
Important Features
The Finance and Investment calculator tracks the Compound Interest, tax, bond, and currency converter.

This app remembers and investigates all types of loans, interest, and payment schedules.

It also thinks of your future as it has a retirement calculator with a contribution, savings, and distribution planning.

The stock is for calculating growth and return and Fibonacci, Pivot Point, and Black-Scholes options.

Credit card calculators organize your credit cards.
16. Easy Home Finance
---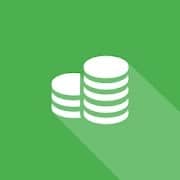 Vopo has come with one of the best daily budget apps for Android. And it is Easy Home Finance; I am talking about. A user-friendly interface will make it way easy to track your finances. It keeps all the data of your previous expenses and helps you with further budget planning, and manages to save your money.
Besides, your data will be stored safely, and you can backup them through your Google Drive Account. The following features will say more about this app.
Important Features
There are different payment options and categories to know the exact amount of investing money.

Some other basic functions like adding, editing, deleting, or replication will be there too.

You will find night-mode, and you can use multiple accounts here.

It can be used in all countries, and no specific currency is mandatory.

This app is available in English, Polish, Turkish, German, Slovenian, Italian, Bulgarian, Dutch, Arabic, and many other languages.
17. Monthly Budget Planner & Daily Expense Tracker
---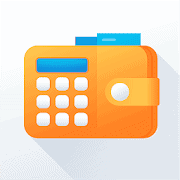 If you have a hard time keeping track of your daily spending and expenses, I would like to recommend Monthly Budget Planner & Daily Expense Tracker. iSaveMoney has brought this expense tracker app for Android with a user-friendly interface, and it includes a lot of useful functions and features.
This app will allow you to plan your budget, record transactions, forecast the budget, and so on. Also, you can create your budget planner templates and manage to save money in a better way.
Important Features
This app shows a bar chart that keeps a record of your everyday total expenses.

Based on your previous transactions, you will get a six-month forecast to acknowledge how you spend the money.

As it keeps a record of your expense and income information to help calculate the debt and Savings.

The app keeps backups of your data in the cloud and restores it automatically.

With your dropbox or google drive account, you are allowed to export the data in CSV format.

The automatic Draft Payment option will help you plan your daily, weekly, monthly, and yearly recurring transactions.
18. Fortune City – A Finance App
---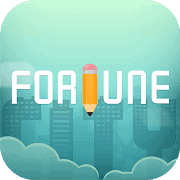 Fourdesire has launched one of the best budget apps for Android, and it is Fortune City. This app doesn't just keep track of your income and expenses, but you can also let you enjoy a fun city simulation game. The more you record your expenses, the more you can see your city turn into a beautiful metropolis.
And it is the best way to motivate you to spend less and save more. So, the game is developed just to provide you a fun way to manage your expenses. It harmonizes accounting with city stimulation.
Important Features
A simple interface will help you to keep track of your spending and categorize transactions.

There will be pie charts and bar charts that will help you to understand your expense habits.

This app will display weekly, monthly and seasonal trends for both long and short-term budgeting.

Daily users can enjoy special surprises through this app.

Automatic cloud syncing will be there to keep manual backups, and the server secures all the data.
19. YNAB – Budget, Personal Finance
---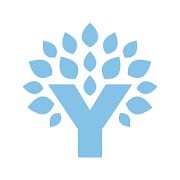 I have another option to suggest that will help you have easy control over your expenses. And this time, it is YNAV. There will be three navigation bars in the left part, labeled budget reports, and all the accounts. You can connect all your accounts in one place and import the transactions to keep track of all the data. You will find an online searchable help system and email support with this personal finance app for Android for any emergency.
Important Features
You can track your expenses, and by this, you can realize to make a wise decision before spending money.

The app includes a monthly budgeting system in holidays or car repairs, or any other emergency.

It enables a strong security system, so there's no possibility of leaking your personal information.

This app offers visual spending and trend reports to realize your progress and improve your budget habits.

Through the app, you can also get educational materials and great tutorials.
20. Money Manager: Expense Tracker, Free Budgeting App
---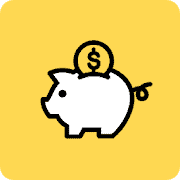 Here, we approach the last recommendation for today; it is called Money Manager. It is a highly capable expense manager app for Android. This app will give you all the necessary tools to manage and monitor all your expenses. You will like the input system and its minimalistic app interface. It is completely free to use and offers cutting edge security measures. Its lightweight package yet superior features make it even more appealing among its competitors.
Important Features
You can track your expenses from different categories with just a single tap.

It provides visual representations of your transactions, such as pie charts, tables, etc.

You will get ready to use input categories for your spending records.

It integrates advanced data synchronization for supported services.

You can set a reminder with an alert system within the app for maintaining the consistency of adding records.
Download
Our Recommendation
---
If you are not a rich kid and have no trouble regarding money, you don't have to use any of these apps. But still, you should be sincere as your financial situation can be changed anytime. However, for the people who love to be independent, having any of these best money manager apps for Android is a must-have.
However, as I have listed 20 apps, you may get confused about which one to try. All these apps are nearly the same in functions. Still, Money Manager, Spendee, and Money Lover seem to be comparatively better. You can also try Mint or Monefy. I am not saying other apps are not compatible. You can actually try any app you wish.
Finally, Insights
---
Spending carelessly can be the reason you will have an insecure future. You should save money from a young age so that you will have a stress-free future. And I think with any of these 20 budget apps for your Android device; you can manage it properly. So, take time to see the results of using any of these expense managers and let us know how you will be doing.
No doubt that your effort will motivate others to try these apps, and anyway they will thank you for sharing your experience. And for staying with us this long, I must thank you too.