Kodi is a type of media player right now, gaining farm popularity around the world. You can use this software on your TV to enjoy access to thousands of media content. However, you must be thinking about what's the big idea for your Android device, right? Well, addons for Kodi brings this simple software to a completely new level. However, if you are a Kodi user or planning to use it in the near future, you are just in the right direction. I am going to introduce you to some of the best Kodi Apps for Android, including both Kodi addon and remote control.
Best Kodi Apps for Android Device
---
No, we didn't get lots of Kodi on PlayStore. But what we got could be enough to make a list of 20 Kodi apps for Android. What made it difficult was the quality of most of those apps that couldn't impress us. They add poor functions and controlling systems that just kick out their name from the list.
But we got some gems as well. Not sure about all the functions, but these apps can provide some basic Kodi functions like addons or remote control very well. And to have a better Kodi experience, I don't think you should neglect these apps.
1. Kore, Official Remote for Kodi
---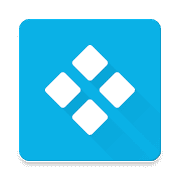 Kodi Foundation brought the most popular remote app for Kodi, and we are going to introduce you to this app first. Kore is the app, and it comes with a very user-friendly interface. Well, this app turns your smartphone into a remote controller for Kodi or XBMC™ instantly. So, you can control the media center with it very easily.
Important Features
You can edit and change the theme and other functions of the server.

This app will show you what is playing with all relevant information about the content.

You can easily switch to any of your desired audio streams using this app.

This app lets you control the playback and volume controls too.

You can also use this app to send YouTube videos to the currently playing media.
Pros: This app shows the content's URL link of IMDb directly on the information chart. Plus, library management functions are also available here.
Cons: Some of the users think the interface is pretty much critical.
2. Fire TV Universal Remote Android TV KODI
---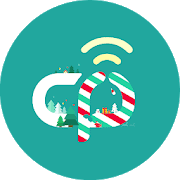 CetusPlay Global comes with one of the most popular Kodi apps for your Android device. Fire TV Universal Remote Control works flawlessly for your Kodi. Besides, you can also use this app to control the media of your Fire TV, Chromecast, and Android TV Box+. However, this app supports powerful controlling functions, and you can change the settings very easily. A guide is also there to make the functions perceivable.
Important Features
This app provides multiple navigation modes with a clean direction pad.

You can reach the TV apps instantly with only one click.

It lets you add a local M3U file and enjoy live channels' features.

While watching different social media, you can enjoy screen sharing and capturing facilities.

You can cast all your local files, including photos and videos from your Android device to the TV.
Pros: This app provides tutorials to install Kodi on your FireTV or Stick.
Cons: You may have to face a problem in controlling the volume often.
3. SPMC
---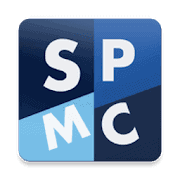 I have another multifunctional Kodi app to recommend, and this time it is from SemperPax, and the app is SPMC. It is actually an unofficial fork for Kodi. Well, this powerful Kodi maintenance app is developed by the former Kodi Android maintainer, Koying. And this app is developed to work seamlessly both on your smartphones and tablets. Additionally, it provides all the add-on updates for Kodi, and you can manage them using this app.
Important Features
You will find tons of media content including videos, movies, and songs in this app.

A clean interface cones with tons of extension options.

It supports multiple languages, and you can synchronize it with other devices.

It updates automatically and brings more features to each of its updated versions.

This app works seamlessly on your stream box and provides addons for Kodi.
Pros: It can play files that are stored on your device. You can also cast the files to the TV from the Android device.
Cons: Helix builds containing XMBC patches are not accepted in this app.
Download
4. Yatse: Kodi Remote Control and Cast
---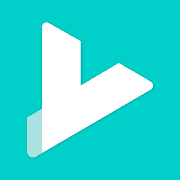 You can also try Yatse, a fast and popular Remote Control for Kodi and Cast. You can just use this app to turn your smartphone or tablet into a Kodi remote controller. Besides Kodi, this app comes with complete integration of Emby, Plex, Jellyfin, and any of your local devices. However, the interface is very straightforward, making it easy to use even without any previous experience of using a similar app.
Important Features
You can stream media content from Plex, Kodi, Emby, etc., to your device.

You can also use this app to stream content on your UPnP, AirPlay, FireTV, Chromecast, Roku, etc.

As a powerful TV remote app, it comes with auto support alongside the full Android Wear.

A smart synchronizing system will help you use one account from different devices.

This app also provides a Cloud backup feature to restore all the settings, commands, and host.

It also includes an Audio Book function that works as the playback like song, playlist, album, etc.
Pros: AV Receiver Plugin is available in this app that you can use to control the volume directly from your device.
Cons: Very few users find it difficult to get the Kodi server from this app.
5. Kodi
---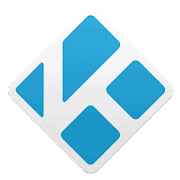 XBMC Foundation has launched Kodi, an open-source software where you will find all the local TV shows, movies, music, photos, etc. And it is the official Kodi addon that allows you to use Kodi Repository. This app is super fast and comes with a user-friendly interface.
Although it offers RF remote controllable systems and you can manage everything from 10- foot distance. Furthermore, Kodi doesn't offer any media or content; thus, you need to add your own content or third-party plugins.
Important Features
Kodi provides personalization and configuration options with a rich menu.

You will find a system clock in the upper right corner, so you won't lose the time track while enjoying any show.

In the left corner, the app shows select file options, and to search for any movie or music, you need to add the source of the content.

Dazn, Pluto TV, PS Vue, Fox Sports are available services in Kodi though you need to pay to continue it further.

This app offers game controllers, night mode, and an excellent security system.

This digital media service offers all the trending features, and it is almost similar to the flexibility of VLC players.
Pros: You will find system information in settings options and others like battery levels, resource usage, connectivity information, and much more. Plus, there will be a universal search bar to find you the local media server, and you can find content in YouTube, TheMovieDB through add-ons.
Cons: The app doesn't allow importing any content from major media players like HBO, Amazon, Hulu, or even Netflix.
6. Configurator for Kodi – Complete Kodi Setup Wizard
---
If you plan to use Kodi and are just thinking about the setup or configuration, I have a plan for you. Well, install Configurator for Kodi. It is another Kodi instructor that will save your time and help you understand every single function of Kodi. You can also use this app as a powerful add-on for Kodi and enjoy restoring a backup for Media Player and unlimited features.
Important Features
You can change Kodi Boot Screen using this app.

Functions like Force close and screencast are available in this app.

It will restore all your commands, host, and setting with the Cloud storage backup.

The Kodi will be updated automatically with this powerful Kodi addon.

You can also install multiple builds on just a single device. You can switch them too.

It provides a better remote controlling system to manage the Kodi player on your TV.
Pros: The best part of this app is the instructions or tutorial for Kodi setup and using other functions.
Cons: Most of the useful functions are not free in this app.
7. Wako TV & Movie Tracker
---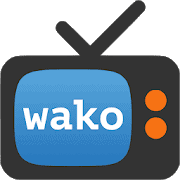 If you are looking for an incredible Kodi app for Android that also works as a TV and Movie show tracker, then I have a good suggestion for you. Wako brought this app, and it is also called Wako TV & Movie Tracker. Not just movies, you can find tons of TV series and animation series in this app. Even, it provides you access to Trakt.
TV and SIMKL.com. However, it comes with a very user-friendly UI, and the home page is also net and clean. So, you will get all the necessary options just behind your fingertips. Besides, you can control the media player Kodi very easily using this app.
Important Features
You can enjoy programs from your favorite streaming services, including Amazon, Netflix, etc.

This Android TV app provides a list of all popular, new, and trending shows and programs. You can explore them for free.

On Kodi or Chromecast, you can watch trailers of any shows, movies, or series.

There are options to keep the watch list and save the favorite shows in a list to find them easily.

A very powerful built-in remote control is there to control your media player Kodi.
Pros: With this app, you can browse information even though you have no Trakt/SIMKL account. Plus, you can use the premium add-on support for more functions.
Cons: Some of the users face trouble with the Trakt API Loading issues.
8. Setup For Kodi (New)
---
Fantastic Brothers brings a free to use Kodi instruction app for Android called Setup For Kodi. It works flawlessly on almost all types of Android phones and tablets. This app eradicates the complexities of settings and controls of Kodi setups from your phone. It will give you complete control over Kodi from a remote distance. There are lots of pre-existing builds for Kodi within the database of this app. Users can instantly access their Kodi media after initial setup at any time from anywhere.
Important Features
Users will be able to download and install numerous builds according to needs.

It allows starting Kodi and forceful close options from the app.

This app includes easy resetting capabilities for quick troubleshooting.

All the necessary tools for Kodi setups are available in the app.

It provides a very familiar and easily accessible app interface.
Pros: The touch responsiveness within the UI is very fast. Users will be able the access all the tools without any restrictions.
Cons: Some users found the operations of the app a bit complex.
9. Remote for Kodi / XBMC
---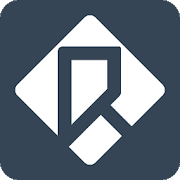 Music Pump gives you Remote for Kodi / XBMC, a widely accessible Kodi app you can use too. This app is free to download and supports both phones and tablets without any issues. It allows controlling the Kodi media center from your go-to phone or tablet. This also allows streaming from Kodi and even stream on Kodi setups from a distance. This makes your life a lot easier while making up for all the complexity of Kodi media controls.
Important Features
It allows browsing the Kodi library from mobile devices.

You can send local storage media files and YouTube videos from your Android to Kodi.

It lets you explore the available playlists and search file locations from the app.

This app includes subtitles and audio management facilities with complete control.

It includes a built-in audio player for local access and smooth streaming.

This app offers reliable support for Raspberry Pi too.
Pros: It supports both light and dark themes. Users can use a virtual keyboard from the app.
10. Remote Control For Android TV-Box/Kodi
---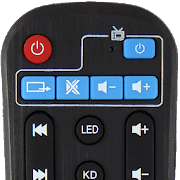 Remote Control For Android TV-Box/Kodi by Frillapps is one of the most versatile Kodi apps for Android. First of all, the UI is of familiar design and offers quick access to lots of features. It is made to work smoothly with Android TV and Kodi setups. This app is free to download and requires payment through the in-app purchasing section for unlimited access. The free version comes with ads yet provides all the basic functions for controlling your Kodi.
Important Features
There are lots of shortcuts for multiple Kodi setups.

Users can add multiple devices in volume with ease.

It allows users to set their favorite remotes and make them appear on the front panel.

The remote selection process is quick, and users can control Multiple TVs.

It comes in a lightweight package that allows it to run on almost all Android devices.
Pros: It offers a very user-friendly app interface. The setup processes are comprehensive and collision-free.
Cons: The payment system might seem mandatory and forceful.
11. 4-Head, Kodi Remote
---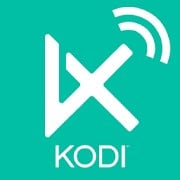 You can also try 4-Head, Kodi Remote, an entertainment app where you can enjoy both movies and music. This app gives access to search for any movie, series, trailers of the upcoming show in TMDb. Although you can customize your own Kodi library with your favorite show, you can still continue the show even if you forget to add any.
Plus, the app will notify you of the time of the new episodes and the upcoming releases. Besides, you can control the app sitting in a distant area as it ensures the highest quality with a very simple interface. So, the whole control system is under your thumb.
Important Features
To acknowledge the writers, directors, and actors better, you can easily access the biography or filmography.

The app shows which movies are rocking the theatre and the most popular ones from them.

You can adjust the sound system of your amplifier with UPnP, and of course, you can use the volume button of your hardware while using it.

The app enables a lock screen widget and shows now playing notification.

To improve the performance of the show, you will find an optimized Option for your device.
Pros: You can enjoy further with VLC and MX players as it offers smooth video streaming. Plus, the app allows access to themoviedb.org and permits to watch movie trailers on YouTube.
12. Free Kodi Addons and Android TV Tips
---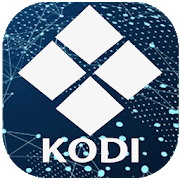 Like the name says, Free Kodi Addons and Android TV Tips comes with many tools without any cost. You will get the download guide of Kodi to know how to get started. Whenever your device restarts, the app will auto boot the Kodi features. You can change the Kodi boot screen to your preference. The app is very organized, with different sections where you can find just what you need. Your favorite addons will be available in the My addons section.
Important Features
The app allows you to install Kodi builds from a URL.

It can screencast your Kodi. Also, you will be able to reset Kodi Media Player.

You can install the Kodi addons without any hassle.

There is a remote control system for Kodi. And, you will have a backup of the media player.

Automatically, Kodi will set up. Therefore, it will restore to your Android.
Pros: In this app, you will find the best Kodi tutorials. Furthermore, It will automatically update Kodi builds.
Download
13. YODI – YouTube cast videos to KODI
---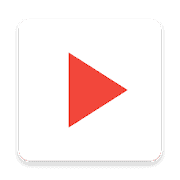 Let's check out another Kodi app for Android is YODI – YouTube cast videos to KODI. This app lets you select your preferences. You will find the YouTube search and the KODI playlist separately. In fact, you can sort them according to order. When you don't need a playlist anymore in your saved items, you can simply delete that. Moreover, this app won't consume a huge space on your device. The high-quality videos are available to watch within a minimum space requirement.
Important Features
You can look for any videos or playlist on YouTube to play.

Here you will be able to rearrange the items of your playlist according to your taste.

When you need a specific type, you can filter your search based on a topic.

The videos you have played before will be in history.

YODI lets you shuffle or repeat the playlist.
Pros: You can save the videos to watch later whenever you get time. And, you will get a play count for each video.
Cons: If you play a channel or playlist, you could only play the first 50 videos for free.
14. Kodi/XBMC Server (host) – Free
---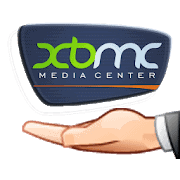 If you wish to try a Kodi server app for Android that lets your friends select the music, then you have to try Kodi/XMBC Server. It is a free app, and it comes with lots of functions. Here, you have to plug your phone into a stereo. Then your friends can pick songs via Kodi or XMBC from their device. They need to install this app too for these facilities.
Important Features
There are essential thumbnails and ID3 tags.

You can keep the server private using password protection.

This app supports multiple connections simultaneously.

With this app, you can build a playlist and control the music.

It supports JSON commands and all other database commands.
Pros: The best part of this app is its powerful remote control function.
Cons: This app is supported only for music. You cannot manage video content with this app.
15. Vdub Style MC 17.6 Krypton
---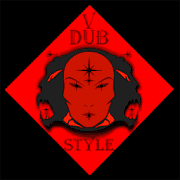 Last but not least, we have Vdub Style MC 17.6 Krypton on our list. It provides a lot of useful features related to the Kodi addon with high quality and user-friendly interface. You can use any media carrier such as Blu-Ray, DVD, or any other carrier you like. Additionally, you will be able to filter out a particular type of video. There is a favorites section where you will find the videos that you like. Besides, Vdub includes a Fork with a Wizard plugin. The updates will bring you new content.
Important Features
This app is specially made for use as a media player for home.

It will let you view and browse photos, videos, podcasts, etc.

As an input device, you can use remote control.

You can play music from different sources like an optical disc, hard drive, local network, and more.

Even within a few taps, you will be able to watch videos from the internet.
Pros: You can use this app like a firestick that does not need any cable.
Cons: This app has no preloaded content, so you need to provide a media carrier of your own.
Our Recommendations
---
I am not sure if you did notice that we have introduced you to 3 different types of Kodi app. Kodi addons, remote control for Kodi, and Kodi instructions are the three types. Well, now it's time to narrow down the recommendation list to get you out of your confusion.
Well, for a remote control function, you should try Kore, Yatse, or Fire TV Universal Remote. You have to use addons, and you have to try the official Kodi app or Kodi/XMBC Server. And if you want to learn the instructions, then you should go for Configurator for Kodi or Setup For Kodi. Hopefully, you have now understood which one you need.
Finally, Insights
---
Kodi apps for Android can be the savior for you in many ways. You have learned about the apps with different functions. So, if you plan to use Kodi media player, I think you will get a nice experience with these apps. Let's see how they will work and then share your experience with us.
Also, let us know about the apps with many advantages that you tried for Kodi before and still didn't find in the list. We are interested to learn about the new apps. And if you know someone using Kodi, share this content and help them as well. Thank you for your support.