Android has grasped all the areas of human usages like technology, information, business, and others. Education is another section that is now taken care of by Android too. All the sections of education are more or less available to learn using an Android device. So, you don't need to look for the books you want to learn all the time. You can find books, Audiobooks, contents, and many other educational features in different educational apps for Android. Highly trained and professionalized teachers and trainers are there to program the courses. However, you can now use those apps to expand your knowledge.
Best Educational Apps for Android
---
There are lots of educational apps for Android devices available in PlayStore. But all of them ard not worth to believe. Here, I have listed the 20 best Educational Apps that you can rely on. So, check out the apps with their features and find the best one for you.
1. TED Talks
---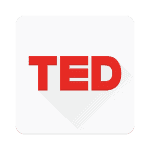 The first one is TED that I want to introduce you to. To be specific about it, I can shortly say that it is hard to find facts you won't find about in TED. Any subjects and any issue, you can find a talk or content on it here. Browsing contents are quick and easy here. Also, you can enjoy video content of different genres and issues here. Also, it doesn't lack the reasons you can call it one of the best educational apps for Android. 
Important Features
Over three Thousand TED talks are available on different features.

You can Synchronise the app to save video files that you love to see.

Subtitles of TED video contents of over 100 languages are available.

You can bookmark and save files anytime.

You can make your playlists and enjoy your favorite content cone by one.
2. Deepstash- Self Improvement, Motivation, & Care
---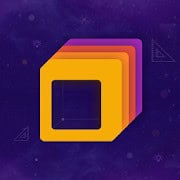 A kind of Medium meets Blinkist meets flashcards thingie. Or like your social media feed, if your social media feed had things that mattered. In the onboarding process, users select the topics they'd like to either find out more and improve upon. Then they get related ideas and stories in the form of a daily news-feed that they can save and organize in stashes (a collection of ideas) that can be accessed at any time
Important Features
Summarized ideas. Users get a summary of the main insights of articles and other content in a short and crisp 100 words or less format called an "idea."
All it takes is 5 minutes per day. You don't have to spend hours reading endless articles. Get in, browse your daily recommendations, save what you find interesting, and start applying.
Personalized feed. Deepstash learns what you like and finds the best stories to show you every day by saving ideas. The more you save ideas, the better the app knows what articles and topics you love. Recommendations are refreshed multiple times a day.
No ads. No distractions. 100% Free. The app is free and open to everyone. Get a clean reading experience and focus on the content instead of being distracted by annoying ads or dozens of notifications about "premium" subscriptions. Just get a quick free account (Facebook & Google Login), and you're good to go.
3. Memrise Learn Languages Free
---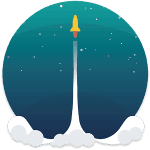 If you are planning to learn a language, I can suggest you this app. It is Memrise Learn Languages Free. It is a handy app for language learners, and if you try, you can learn the language very fast. You can learn English, Spanish, German, Japanese, Italian, Chinese, Portuguese, Korean, Bangla, Russian, Mexican Spanish, Chinese, Arabic, Dutch, Swedish, Norwegian, Polish, and many other languages.
Important Features
Lots of language courses are available.

Tons of memory techniques and tips for first learning are there for you.

Different types of practice tests and examinations are available, like a well-designed reading app.

Lots of on-demand native speakers' video clips are there for you.

Thousands of easy-to-follow examples will help you speak fluently.
4. Quora
---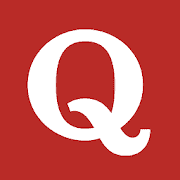 You can also use Quora, another exciting question and Answer type app for Android. Here, people can share answers to different questions. So, in one place, you can find answers from different peoples. In your study or job, you can find questions that are different from answering. For that, you don't have to worry anymore because Quora will provide you with Anders to those questions from people with a variety of points of view.
Important Features
There are lots of topics and contents that you can follow.

You can see the Answers of all the people who share their opinion on that topic.

You can share your own opinion or answers there too.

User-friendly interface and active search engine.

Day and night modes are available.
5. Wikipedia
---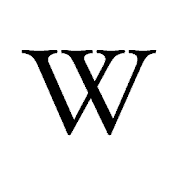 Please, don't tell me that you are new to hear the name. Almost all of us rely on Wikipedia when to search for anything in Google. But you may not know that Wikipedia has it's on the app. You can now see updates on millions of contents regarding various issues in Wikipedia. Most of the time, it shows the sources of the information, and we all know that it is safe to rely on it. It is very much popular for students as they find details of every issue of history, literature, science, and others. 
Important Features
Over 40 million articles on different issues are available.

You can find articles in over 300 different languages.

Quite like the easiest solution for all academic problems.

It is the largest source of information on the internet.

No hidden charges and completely free from advertisements.
6. YouTube
---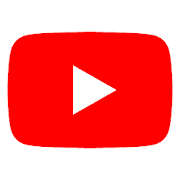 Another popular app for Android users is here, and it is YouTube. It has now become quite unbelievable when someone has an Android phone without YouTube. However, the main feature of it is the video content on thousands of issues. Media, literature, science, and all the issues are available here. As we are talking about education apps for Android, I should say the educational side of it, right? Well, just write the course or subject name on the search box. You will find a lot of video clips on it.
Important Features
Millions of video files in one place.

Very active and user-friendly search engine.

Subscribe and comment on the option to provide your feedback.

You can create your account to share your video files with the world.

Easy sharing and download buttons.

Show personalized recommendations on your homepage.
7. Udemy Online Courses
---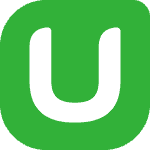 Udemy Online Courses is well-known as one of the best educational apps for Android. It has thousands of educational courses, and you must find the course you need to learn very easily. All the courses are completed, and you won't regret spending time on this app because you will learn a lot. Whether it is about any office-related course or about technology or literature-related, you must find all of them here. So, I suggest you use it and be knowledgeable.
Important Features
Over 13 million courses are available here.

You can find courses on 2 thousand topics and subjects.

You will get Courses in 60 different languages.

Both paid and free courses are available.

You can download course videos and see when you won't have an internet connection.
8. Khan Academy
---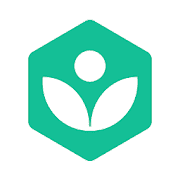 Another useful knowledge app is Khan Academy. You must hear about it before. It is so famous that everybody becomes familiar with it within a very short time. You can find video courses, exercises, tests, and other texts of math, science, literature, and more. You just have to determine to learn something. Choose what you want to learn and search the topic on this app. Very soon, you will find lots of courses, texts, and video clips on those topics.
Important Features
Over 10 thousand videos and explanations of different problematic facts.

You can easily learn different formulas of mathematics.

You can create a strong foundation for your subject from this app.

At present, this app is teaching over 60 million students around the world.

More than 40 thousand practice and tests are available for you.
9. Coursera: Online Courses
---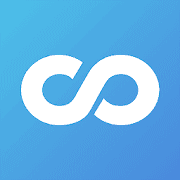 You can learn many things from anywhere, anytime. For that, you Coursera and online courses bases educational app for Android. You will find tons of exciting subjects and topics to learn from the video courses. All the course instructors are chosen from different universities and other trained sectors. So, you must have a better experience with the app and learn a lot about your favorite subject. Also, there is a lot to enjoy, and I am pretty sure that you will soon start loving it.
Important Features
More than two thousand courses are available for you.

Specialists from over 140 universities are teaching in the courses.

You can also acquire new degrees from different universities through online courses.

Video streaming from lots of university teachers' lectures.

You can earn certificates on different subjects from world-class universities and share your success with the world.
10. Curiosity
---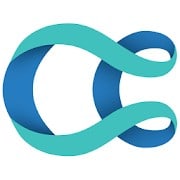 Curiosity is another popular educational app you can use to enhance your knowledge. You may be familiar with the show "Curiosity" on the Discovery channel. It is from the same production. You can find articles, videos, and audio contents of different subjects and topics in this app. All of them are parts of different subjects. Besides, as a part of the literature, you can read different types of short stories, novels, and essays. Also, it includes content in a variety of languages.
Important Features
Over five thousand educational articles are available.

Tons of exciting video content are there for you.

Articles are easy to read and form a common vocabulary.

You can Synchronise the app and use it in a cross-device platform.

You can share content and video clips with your friends.
Download
11. Google Arts and Culture
---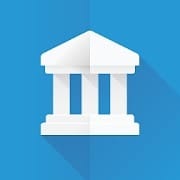 Google has its apps on different sections. So, why it lacks something like education? Well, it has its arts and cultural app that must go under the same section. However, if you are interested in arts, culture, and literature like me, I must suggest using Google Arts and Cultures. From the explanation of different artworks and literary works to the analysis of those great works will be available there. So, there is no way; you can get bored using this app. 
Important Features
Zoom view of each work and contents are available so that you can read comfortably.

You can save your collection on the favorite list and enjoy them whenever you want to.

You can find cultural events and museums near your location.

Daily digest preferences are available for you to learn something new every day.

You can browse by time, name, and other factors. And the search engine is very active.
12. Duolingo: Learn Languages Free
---
Language is the biggest part of education. So, a language learning app must fall into the same category. However, it is Duolingo, a free language learning app for your Android device. In this app, you can find languages that you want to learn and speak fluently. All the learning methods, memory techniques, and other tips are available here. Also, this app is very effective in making your language learning journey easy, fun, and enjoyable.
Important Features 
Lots of funny but effective learning methods are available.

34 hours with this app is equivalent to any course in a semester.

Every lesson is very short, and you can learn them in a very short period.

No lesson is lengthier than 5 minutes.

Lots of mini vocabulary and grammar games are available so you can learn very easily.
13. WolframAlpha
---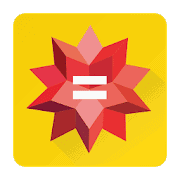 They said it is the ultimate tool to get the answers. That means what you want to know will be available here if it is not something personal. It is WolframAlpha. It is one of the most popular educational apps for your Android device. There are tons of educational sectors in this app from which you can find the one you are looking for. Whatever it is, your study-related problem or something besides that, you must find the topic here and learn from the specialists.
Important Features
Topic ard categorized based on subjects.

Very active and user-friendly search engine.

Lots of categories, and it is easy to find your preferred one.

Night mode is available so that you can read comfortably.

A lot of effective and useful tools to use and have a great experience.
14. LinkedIn Learning
---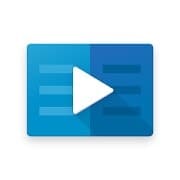 You can advance your career with LinkedIn Learning. A very popular learning app for your Android device. The information it contains is true and safe. There are a variety of sectors and subjects, and so, you can learn very quickly and effortlessly. If you are with this app, it won't matter what your subject is; you must find tons of content on that topic. So, now, you don't have to worry about the source and just go with it.
Important Features
You can learn illustrator and web development courses in this app.

It is easy to learn music production like a piece of music-making app.

Contents on photoshop, 3D editing, photography, etc., are available. 

More than four thousand courses are available here.

You can watch all your personalized courses when you are offline if you can download that.

You can share your courses with your friends.

You can save different courses to enjoy later.
15. Photomath
---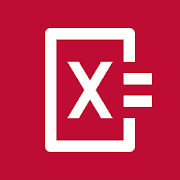 Math is always a problem, right? Without some true mathematicians, we all face problems while solving most of the mathematical problems. If you want to keep the solution of all mathematical problems in your pockets, then you should Photomath. The best part of this app is its scanning system. You can scan the mathematical questions using the phone camera by scanning them. After that, you can get the answer within a minute. Want to know more about it? Here are them.
Important Features
Just scan the textbook or handwritten mathematics and get the answers.

It supports over 30 different languages.

There are multiple types of math solving methods.

It doesn't need any internet connection.

There is a scientific calculator that you can use. 
16. SoloLearn
---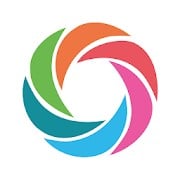 You can now learn a huge number of learning collections from SoloLearn. So, you can now become a pro on the subjects you want to. You know, SoloLearn is now just an educational app, but it is one of the biggest communities where you can share your experience and knowledge. So, you can make the list of your friends heavier with lots of knowledgeable persons. So, use SoloLearn and become a coder by learning a variety of educational codes.
Important Features
It has hundreds of quiz texts and practice.

It is a very simple way to learn.

It breaks down the larger programs and makes it easier for you.

This app includes a 24\7 support system.

You can enjoy a free mobile code editor using this app.
17. Kobo Books
---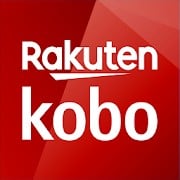 Some of us are fond of books. To be true, books are the best source of knowledge. So, you can use a book app as a useful educational app. It is Kobo Books. It is mainly famous for the huge collection of thousands of ebooks and Audiobooks. You can choose the category and books if that Category to read it or listen to it. The quality of the Audiobooks is great, and I am pretty sure that you will experience something great using this book app for this app.
Important Features
The text of the books is customizable.

There are books of different categories, and you can easily find your favorite books there.

HD sound effects for the audiobooks.

Very user-friendly interface and a good-looking theme.

You can use night mode to use it for a long time.
18. edx: Online Courses by Harvard, Imperial, MIT, IBM
---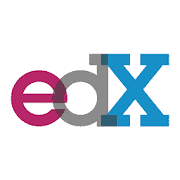 You can gain new skills and knowledge with edx, an online course-based educational app for your Android device. Thousands of courses on different topics and subjects are available here. So, you just have to fix your mind to learn something great. Now, install this app, choose your favorable area, and explore the world of knowledge. Learn the thing you didn't know and be a pro on that.
Important Features
Two thousand courses are ready for you.

More than 140 institutions are preparing the courses here.

Lots of quiz tastes and practice sessions for you.

Very active and user-friendly search engine.

Support all the major languages.
19. Stepik: Free Courses
---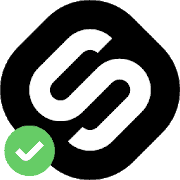 You can find online course-based apps very easily. But only a few of them will provide free courses. Stepik is one of them. Most of the courses are free for you, and so, you have to pay the tuition fees to learn something great. In the video courses, many specialists will lecture on a very effective and useful topic. Soon, you will find yourself a pro on the topic if you are with this app. It's not the end. There is more for you.
Important Features
You will get access to lots of video courses and assignments.

You can download the courses and continue learning when you are offline.

Join the community of your fellow students and share your problems and answers.

All the courses have a deadline, and so, you have to be attentive and sincere.

Easily earns your certificate and share it with others.
20. Skillshare: Online Learning
---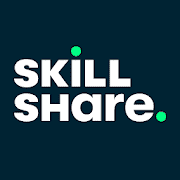 The last one is about live online classes. Get interested, right? Well, you should be because we all know that attending classes at different world-class universities is not always possible for us due to time and distance. But now, you can manage it with Skillshare. It is an online classes bases educational app for your Android device. So, you just need your Android device to attend the classes and learn more.
Important Features
Over 28 thousand online classes are available for you.

You can join a community of 7 million learners and share your knowledge with them.

Technical, artistic, cultural, and subjects are taught in those classes.

Very small size classes won't make you bored.

You can download classes to learn when you are offline.
Final Verdict
---
All of these 20 exceptional educational apps for your Android device are more or less compatible with each other. If you want me to be more specific and make a list narrower, then I suggest TED, Wikipedia, and WolframAlpha. These are good for content. But if you are looking for courses, I suggest Udemy Online Courses or Khan Academy. Hopefully, you can now find your favorite app very easily.
In the end, I want to remind you that knowledge is power, and it is your life. So, learn more and be knowledgeable. For that, use these apps and learn from anywhere anytime. So, it's time to say goodbye. But don't forget to let me know if you have anything to share or ask. Also, let me know which one you choose to pick. Thank you.