Do you face the great challenge of tracking the accurate status of stock? Do you want to process accurate orders just in time? Do you want to establish a centralized warehouse or inventory management system and produce real-time data with customized report analysis? A well-designed warehouse management software can manage all these operations. It is the best way to track inventory efficiently. A good inventory management system reduces operating expenses and improves employee morale, and increases customer satisfaction. 
The warehouse management system is an automated system designed to support and optimize warehousing operations that keep efficient products follow and make smooth business operations. This software ensures reliable supply chain management. Besides, It facilitates management in their daily planning, directing, controlling the optimum utilization of the resource. Moreover, it boosts business profit.
Best Warehouse Management Software
---
The best warehouse and inventory management system varies largely depending on your business types, business needs, and budget. There are lots of company-provided warehouse management solutions offering varieties features.
To find out the best-suited warehouse and inventory management system for your business operation, you should consider its inbound & outbound process system, warehousing & storage capacity, evaluation & planning technique, reporting & forecasting capabilities. Besides, it should be featured third-party integration & usage of modern technology.
1. Bright Warehouse
---
Deposco's Bright warehouse is a leading cloud-based warehouse management application and follows a Software-as-a-Service (SaaS) subscription. This is a powerful and cost-effective solution for managing warehouse functions. It is especially best suited for retailers, distributors, 3PLs, and brand companies. The Bright Warehouse offers real-time order management. It optimizes supply chain operations more effectively and efficiently.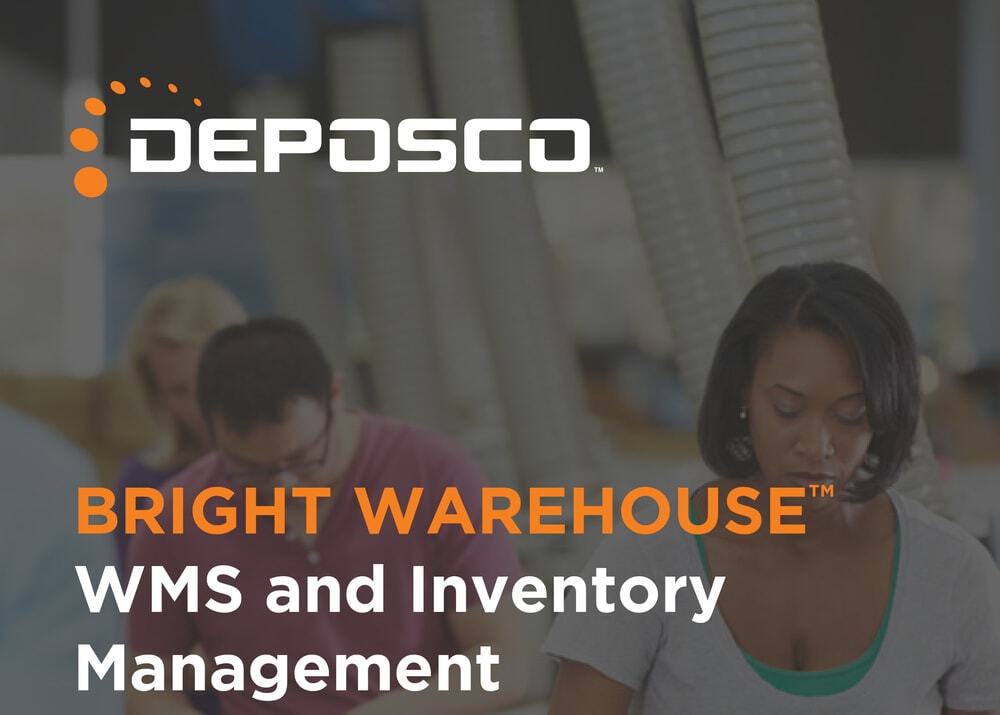 Key Features of Bright warehouse
Provides ASNs tracking, barcoding, labelling, cross-docking, quality control reporting, and return products receiving services.
Corresponds to sales orders through allocating inventory according to the specific sales order.
Able to monitor inventory levels, determine optimal levels of products, and reorder points of products.
Determine the mode of transportation for product delivery, and select a route for the carrier.
Generate automatic replenishment orders, identify cross-deck opportunities, and track vendors.
Pros: Bright warehouse does not need to install hardware and software. This software is flexible in configuration and easily scalable. It has a built-in point of sale (POS) service and captures real-time data. Besides, this software can create customs reports and send reports automatically to the right person.
Cons: The software price is comparatively high.
Pricing Plan: Pricing starts from $5,000/month—no free trial version.
2. NetSuite WMS
---
NetSuite WMS is a product of Oracle integrated with NetSuite ERP. This inventory management software offers various key functionalities, including designing a warehouse layout, setting up multiple UPC codes, and creating a cycle count plan.
It integrates inbound shipment management. NetSuite WMS composite barcodes establish pick & pack processes and cross-docking systems. This software provides real-time inventory updates and wave management. In addition, it also has a mobile app for warehousing operations.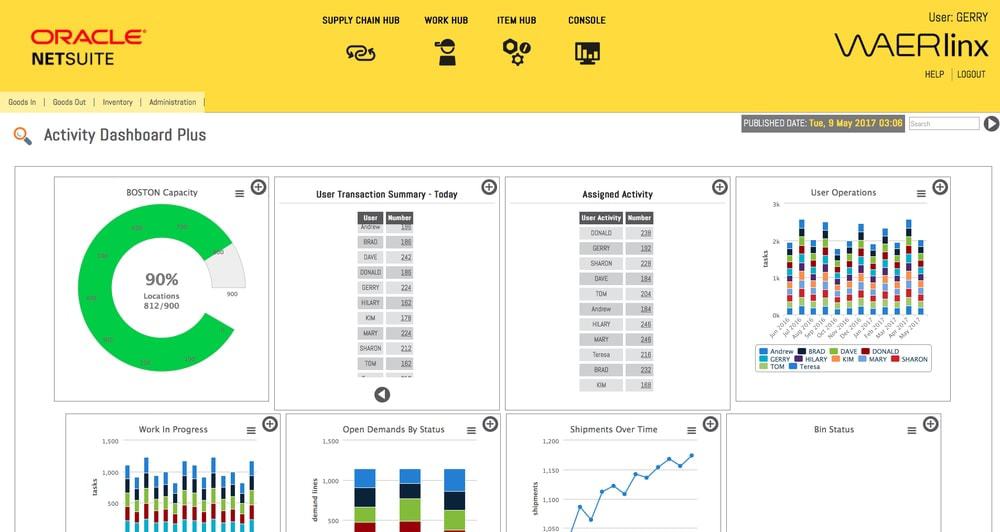 Key Features of NetSuite WMS
Can scan products using Mobile RF barcode scanning.
Generate ASNs and related EDI transactions automatically.
Define pick and putaway strategies.
Generate cycle count plans.
Print item labels on the receipt automatically.
Pros: NetSuite WMS is simple and easy to use. Its new features are updated regularly. It has robust and customizable features. Moreover, this software has a large NetSuite community leverages with vast NetSuite consultants.
Cons: It is expensive to start, maintain and update. If you want to get 24/7 NetSuite customer support, you need to purchase NetSuite Premium Support. 
Pricing Plan: Free product tour is available. The price depends on the customization requirement. 
Get NetSuite WMS
3. Fishbowl Inventory
---
Fishbowl inventory is a very popular inventory management application based in Queensland, Australia. This software is suitable for small to midsize manufacturing organizations. The core feature of this software is its integration option with industry-leading third-party business solution applications, consequently, automate business operation and improve warehousing operation efficiency. Fishbowl has multi-currency conversion facilities.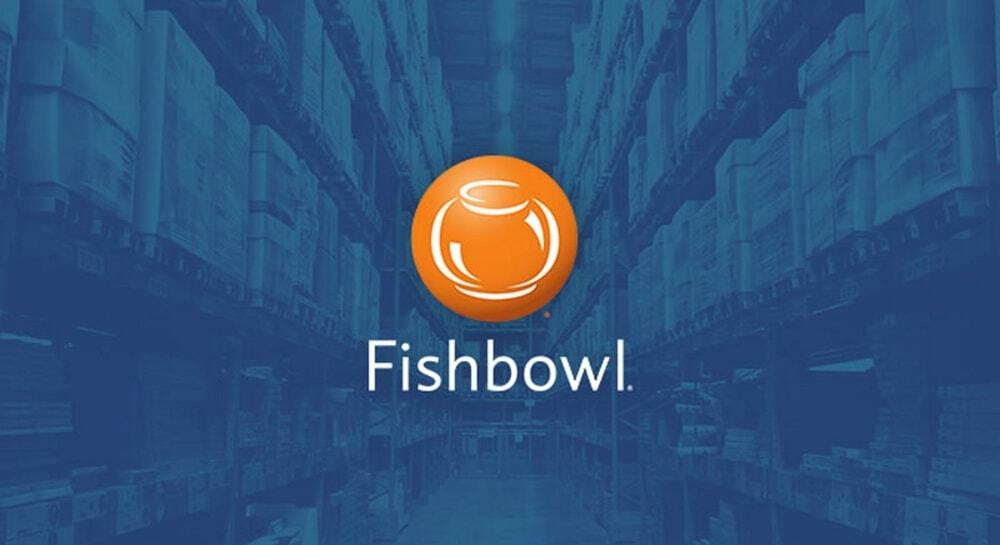 Key Features of Fishbowl inventory
Integrate with QuickBooks and leading business solution applications.
Able to manage multiple warehouses.
Feature of many warehouse management tools such as barcode printing, scanning, automatic reordering, picking, packing, and shipping products tools.
Can process orders from customers, track the shipment, reorder sales, and deliver.
Create a customized performance analysis report.
Pros: Fishbowl inventory is integrated with dozens of business solutions. This software is best suited for small and medium businesses.  It has multiple currency options. Besides, it can generate a new barcode and offer part tracking systems.
Cons: Its customer support response slow. The custom report is complex to create.
Pricing Plan: Starts from $4,395/user annually. 14 days free trial period.
4. Softeon
---
Softeon is a cloud-based warehouse management software loaded with innovative features. Its headquarters is in Reston, Virginia, USA. It is a highly configured workflow and easily scalable system to provide service-oriented architecture adapted with warehouse operation to end-user supply chain management. Softeon is specialized for automatic material handling and advanced productivity tracking. Besides, it provides real-time and graphical interface data.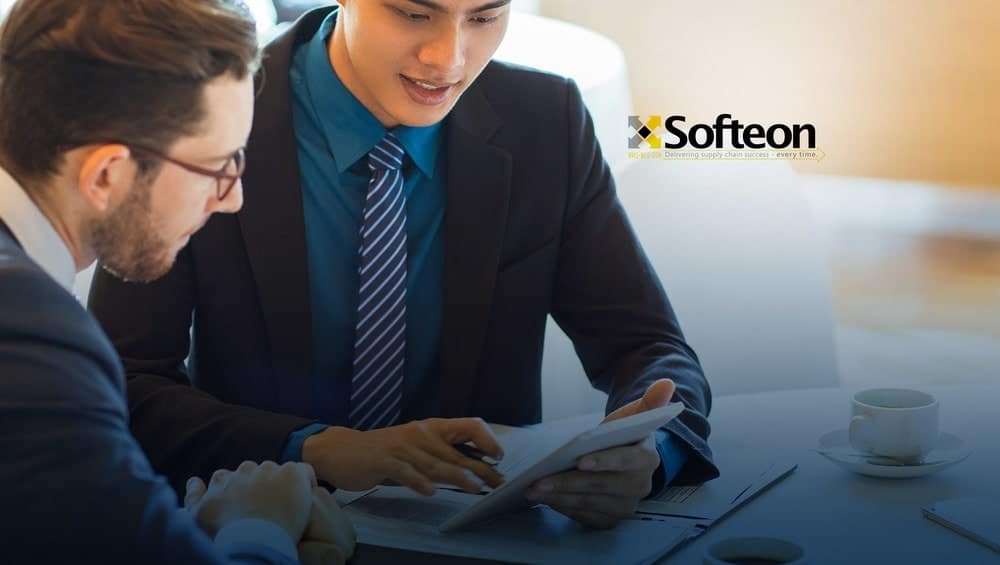 Key Features of Softeon
Integrate with automatic materials handling technology.

Flexible in the configuration.
Create multiple order picking strategies.
Formulate a simulation-based resource plan.
Provide Wave-based, waveless, and combination order process facility.
Pros: Softeon has good customer support. It has a high volume order process capability.
Cons: It is not compatible with Mac OS and Linux OS
Pricing Plan: Contact the company for a price quote. No demo is available.
5. Infor WMS
---
Infor WMS provides an advanced inventory management solution combining warehousing operation with labor management and 3D visualization. It is a highly configurable and global warehouse management solution that can operate multi-site warehousing. This software supports 14 languages.
Besides, it offers an automatic receiving process and material handling. Infor WMS can create cross-docking and order processing plan. As a result, this software can accelerate warehouse operation and increase operational execution. It has both on-premise and cloud-based platforms.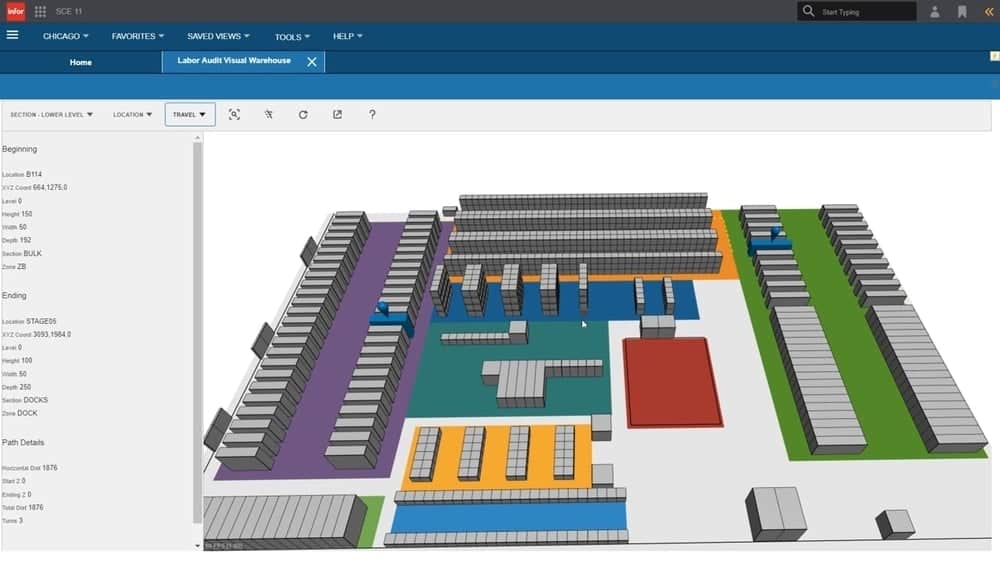 Key Features of Infor WMS
Monitor labor activities and produce real-time data.
Execute the mode of transport for product handling and delivery.
Visualize the warehouse operation data in 3D form.
Can track the centralized shipment.
Enable advanced features such as Web RF, voice processing.
Pros: Infor WMS introduces an automated replenishment system. This software can make inbound and outbound optimization. It has more efficient labor management.
Cons: It has a poor RF interface, and a limited number of reports can produce.
Pricing Plan: Contact the company for a price quote. You can request a demo.
6. HighJump
---
HighJump provides warehouse management solutions designed to be tailored as per the organization's specific business processes. It is a cloud-based and mobile-enabled warehouse management software.
HighJump is a highly configurable and adaptable warehouse management tool integrated with ERP to support multi-client operations and shift forward omnichannel retail models. In addition, it provides best practices for inventory management, order processing, inbound and outbound shipment, and replenishment services.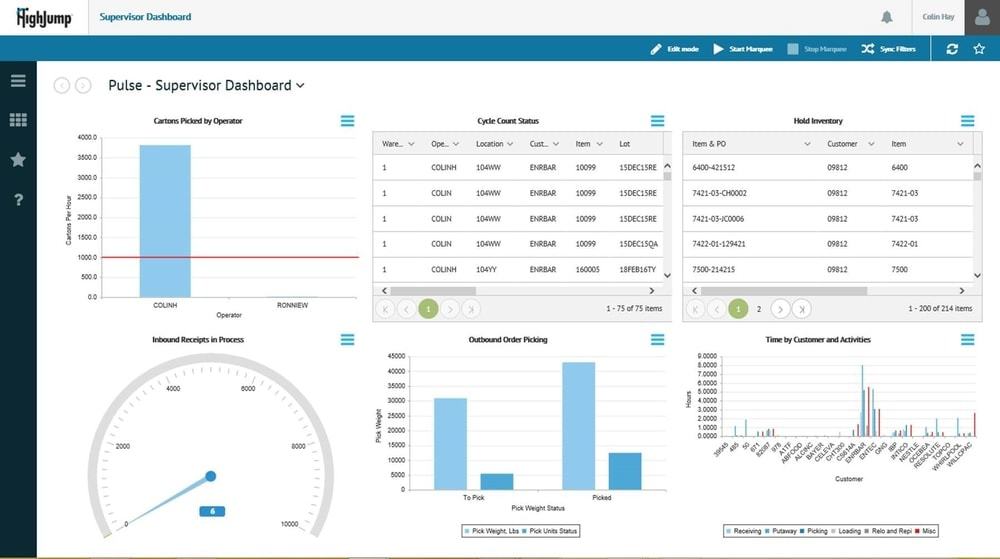 Key Features of HighJump
Integrate with ERP.
Provide omnichannel fulfillment.
Provide task management and wave management.
Optimize cycle load and cycle route.
Intuitive transportation management feature
Pros: HighJump has great customization features, easy to use, and third-party integration. It can make a cross-docking plan.
Cons: Its reporting function is not available.
Pricing Plan: Contact the company for a price quote. No free trial is available.
7. Astro WMS
---
Astro WMS was developed by the European company Consafe Logistics. It is a cloud-based inventory management solution and follows a Software-as-a-Service (SaaS) subscription. Retail, manufacturing, or 3PL- any type of business size can use Astro WMS to optimize warehouse operation. It is integrated with ERP. Astro WMS is more flexible in configuration, easily scalable. Besides, it provides real-time forecasting.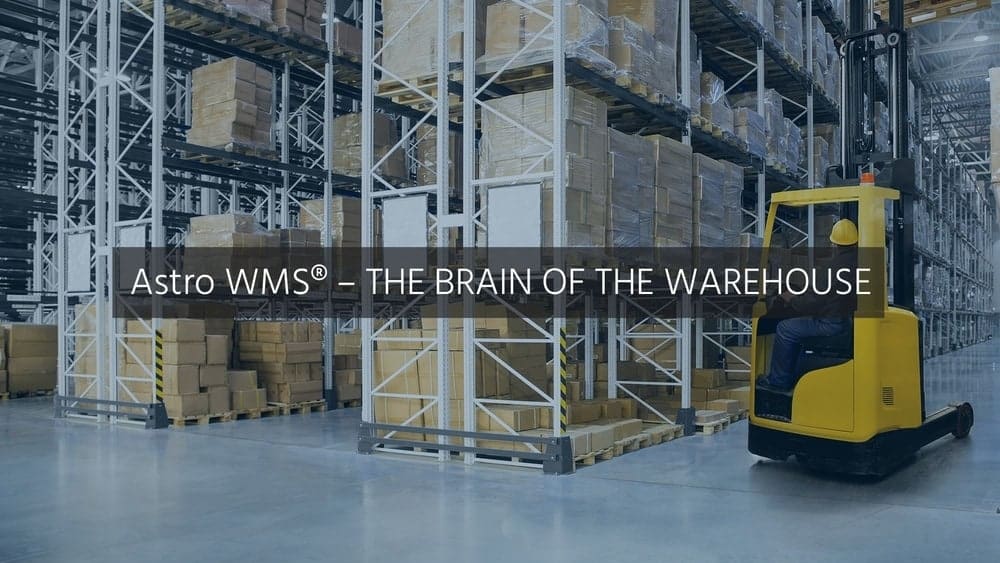 Key Features of Astro WMS
Manage a centralized inventory with real-time data updates that can maintain optimal stock in all warehouses.

Process orders and track the transportation of inventory more accurately leverage with AI function.

Forecast real-time warehouse operations.

Integrate with third-party carriers and last-mile delivery partners for efficient shipping management.

Control products quality standard.
Pros: Astro WMS is more flexible in configuration and easy to scale. It features future proof and real-time forecasting.
Cons: Its user interface is outdated. It has limited modules and limited customer support.
Pricing Plan: Contact them for price quotation. You can request a demo.
8. Manhattan WMS
---
Manhattan WMS is an innovation of Manhattan Associates which headquarters is in Atlanta, Georgia, US. Currently, It provides warehouse management solutions for more than 1200 customers all over the world. Manhattan WMS won many awards for its smart solutions. Manhattan WMS is mobile-enabled and highly flexible using advanced AI and machine language.
So that this software can provide automatic material handling, native appointment scheduling. Besides, it has great features of wave management, yard management, dock door management, and labor management. Besides, this software can use for cross-docking, quality audit, and vendor performance.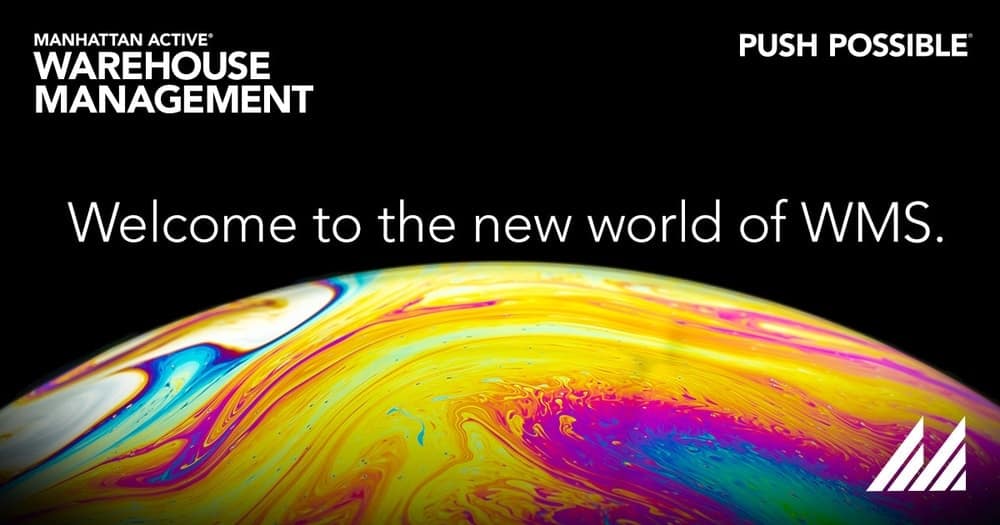 Key Features of Manhattan WMS
Formulate a cycle counting plan.

Provide multi-tenant fulfillment.

Integrate with automatic material handling equipment and multi-carrier solution.

Can make native appointment scheduling.

Perform a quality audit.
Pros: Manhattan WMS can automatically capture information and integrate it with material handling equipment. This software provides real-time data analysis and ensures more security of warehousing operations. It automates the critical process and minimizes the processing cycle.
Cons: It customization expense is comparatively high. It can not customize the putaway rule. In addition, it does not support the billing process and labor management.
Pricing Plan: Contact them for price quotation. No free trial is available.
9. Aptean WMS Catalyst
---
Aptean WMS Catalyst is designed for a dynamic inventory management solution for complex supply chains and multifaceted distribution channels, including multi-site, multi-company.  In addition, it is a highly configurable and scalable, unique business solution that leverages rules-based workflow architecture featured with real-time reporting.
Aptean WMS Catalyst also provides advanced cross-docking planning and dynamic route planning. Besides, this software has a great feature of appointment scheduling, slotting, supplier quality tracking, labor management, and transportation management.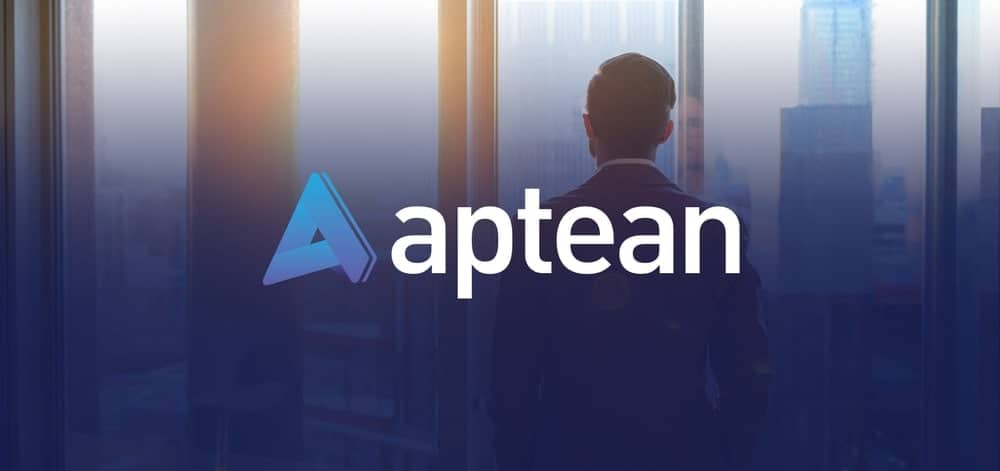 Key Features of Aptean WMS Catalyst
Can receive inbound shipment information and advanced shipment notices (ASNs).

Support multiple picking- RF picking, voice picking, paper picking, and material handling equipment.

Provide a real-time report.

Track supplier quality.

Provide a door dock and dynamic route plan.
Pros: Aptean WMS is an all-in-one exclusive warehouse solution for complex supply chains and distribution channels. It offers configurable putaway strategies.
Cons: Its data export cannot be performed. It can not connect API with other platforms.
Pricing Plan: Contact them for price quotation. No free trial is available.
10. ASCTrac WMS
---
ASCTrac WMS is an award-winning warehouse management solution that can handle real-time data using wireless networks. It can make itself proud for the first time to develop three-tiered intelligent technology for its wireless application. This software is designed for complex supply chains and global usefully integrated with supply chain solutions. ASCTrac robots can automatically track picking, sorting, and processing orders.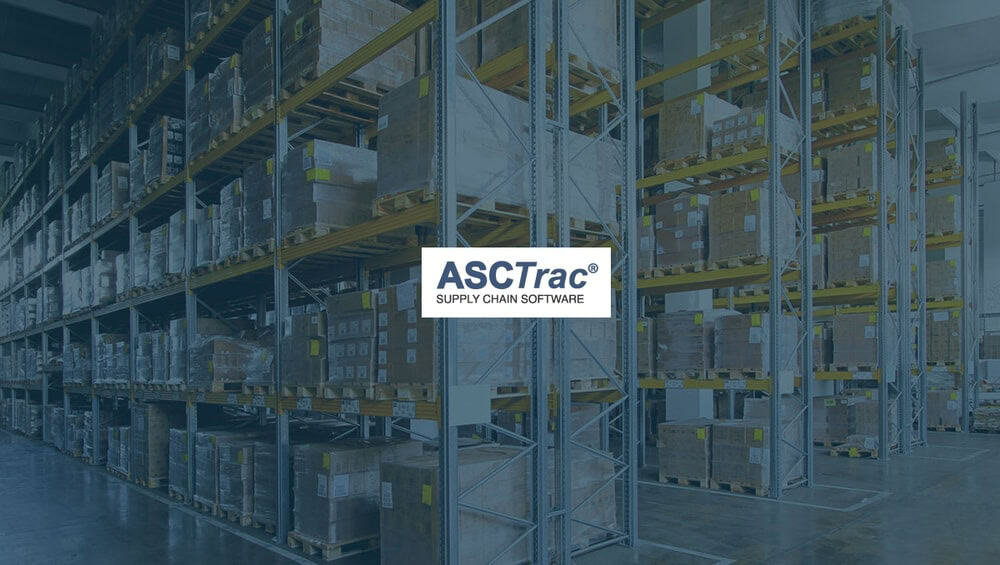 Key Features of ASCTrac WMS 
Flexible in configuration and fully integrated with ERP.

Provide automatic notifications and customized reports.

Track advanced quality control.

Track multi-site stock.

Support

 various wireless devices.
Pros: ASCTrac WMS provides inbound & outbound shipment and advanced shipment notifications (ASNs). It configures rule-based architecture and provides real-time supply chain data. 
Cons: It is not compatible with Mac OS and Linux OS.
Pricing Plan: $29500/one-time. You can request a demo.
Our Recommendation
---
At this point, we can conclude that every warehouse or inventory management software has specific features, and it varies from software to software. To select the best one, you have to determine WMS capability, industry type, warehousing & storage size, budget, and security. If you are looking for a wireless warehousing operation system, Oracle's NetSuite WMS or ASCTrac WMS would be the best option.
If security is your more concern, Manhattan WMS is the best option, or if you want to customize service, HighJump is the best option. If you are looking for many plugins & third-party integration business solutions and budget-friendly warehouse management solutions, Fishbowl inventory is the best option. 
Finally, Insights
---
In conclusion, well-designed inventory or warehouse management software is the best way to maximize productivity and increase the profitability of a business. But it is important to choose the best suitable warehouse management solution for your business. We hope that this article helps you to decide on to choose the appropriate software for your warehouse management. 
If you have experience of using other software except for these top 10 WMS, which you may find the best alternative, or if you are using WMS within these listed top 10 software, you can write down your experience, pros and cons about your using software in this article comment section. Your worthy comment helps others to make a perfect decision, so your contribution in the comment section is highly encouraged.