About 60% to 80% of users are using Google Chrome as the regular browser. But besides Mozilla Firefox and Google Chrome, there are a lot of browsers available in the market. Brave is one of the newest ones that come with all sorts of advanced technology. Eventually, it started competing with Google Chrome already. People who are updated about the technology news are so being confused about which one to try. Indeed, many of you already have asked about the fact between Brave vs. Chrome.
There is no way we can take the battle between Chrome and Brave lightly. So, we have found out the major facts, where they are different from one another. If you are confused about which browser to try, we suggest you check out the facts properly. But first, I would like to give you a proper introduction to Brave and Chrome browser.
Brave Vs. Chrome: Major Facts to Compare
---
Both Brave and Chrome are Chromium-based web browsers which is the reason why they are very much alike. But Brave has a new appearance and more safety measures to offer than Chrome. There are indeed a lot of differences between them when we discuss some major features. Let's get deeper into this Brave vs. Chrome battle.
1. Security
---
When it is about the matter of a browser, security facts must come as the first point to discuss. Eventually, people always want to use a specific browser that is safe and provides strong protection against hackers and viruses. However, In terms of security, both browsers are strong competitors. Some people consider Brave better when it comes to the security factor.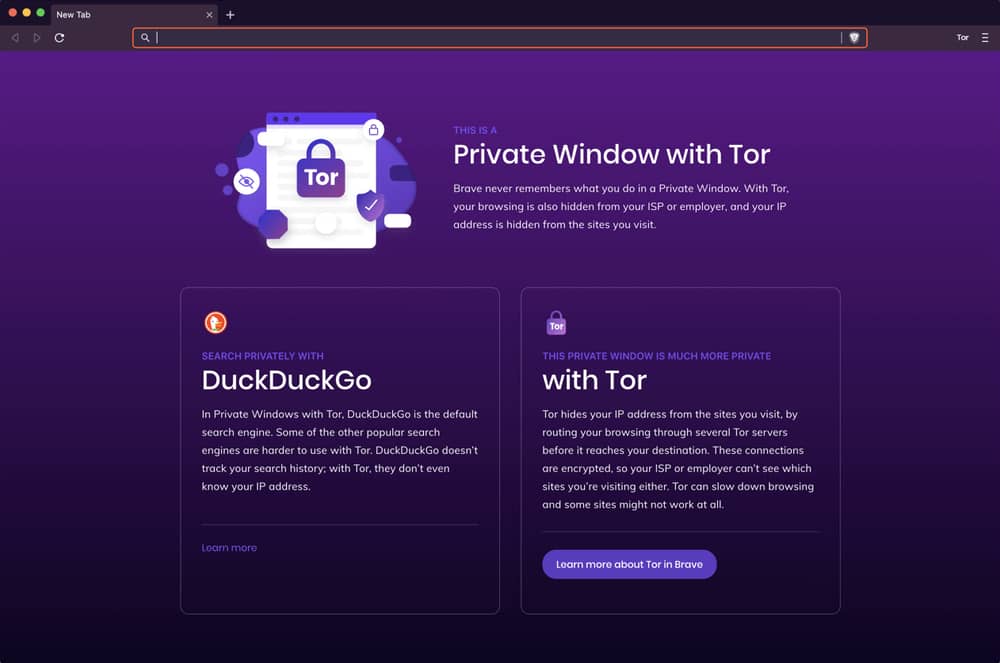 However, Chrome is no less than Brave as well. It provides automatic updates of the latest version to improve security patches. In addition, Chrome scans for harmful downloads frequently. It leads with security test ratings too.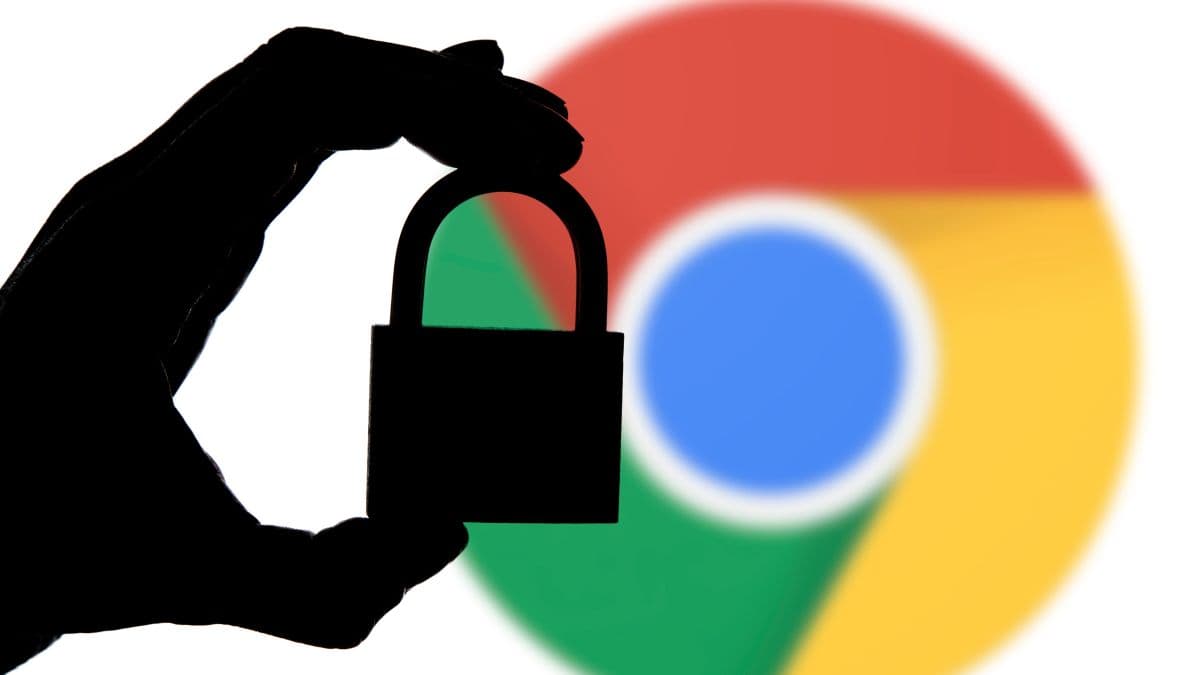 On the other hand, users of Brave can also enjoy secure surfing because of HTTPS everywhere and adblocking. Besides, after every time you will use Brave for surfing, you can choose wheather to keep the data or to delet it. Even, fingerprint attempts and scripts cannot reload the deleted data anyway.
2. Basic Features
---
In the battle of Brave browser vs. Chrome, we should definitely discuss the basic features. But these Chromium-based browsers share a lot of similarities in features. So, we cannot just mention all their features. But the major features of these two browsers can help you differ for sure.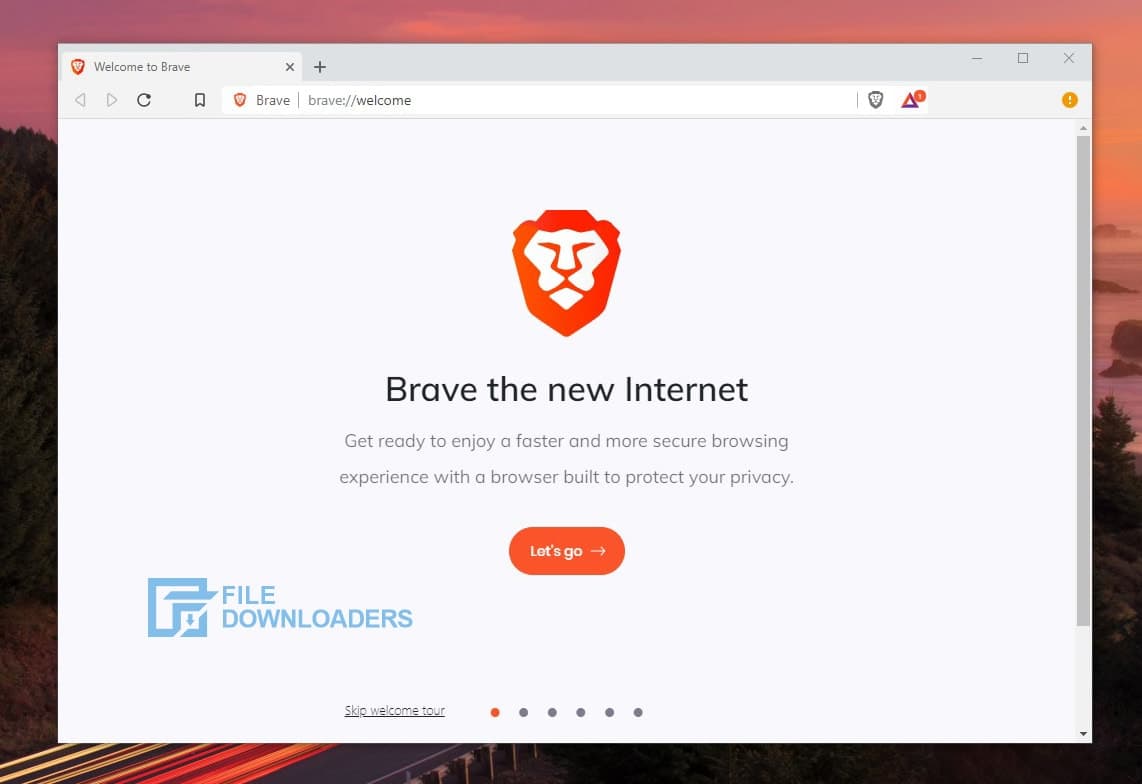 With all the necessary features for basic operations, there is plenty of visible diversity as a companion. Over the years, the pair of browsers made a good deal of change and included a lot of handy features. A significant change was the addition of the Chrome extension. The good point is Brave users can use them similarly to Chrome.
The capacity to customize the appearance of browsers is totally distinctive between the two. Another exception is browser data synchronization across multiple devices. This is, of course, very convenient in Chrome. Brave also allows synchronization, yet it can seem complicated as your sync data is not saved in the cloud.
IPFS protocol support is something that you can only experience in Brave. This feature will help you to get rid of censorship with the safe peer-to-peer protocol. On top of that, 'Brave Rewards' is achieved when you allow privacy-friendly ads in this browser.
3. Speed
---
One of the reasons to choose Brave is the better speed for sure. There is a huge gap between one and the other browser. Chrome is far behind on account of this matter. As reported by the Brave browser developer's research, the browser is eight times faster compared to Chrome.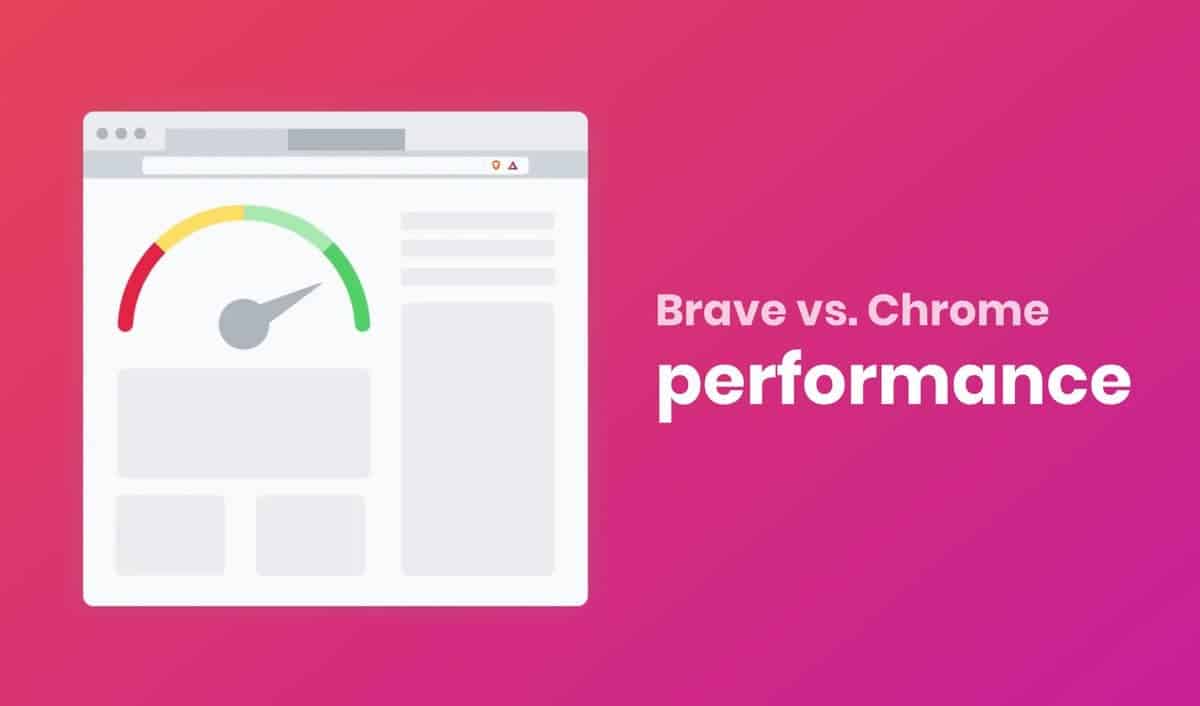 Whilst the statement might seem overdramatic, even so, the team is doing their best to make it the fastest one. Owing to the fact that Brave has no room for third-party advertising by default, the browser does not need to download loads of content before accessing a webpage. However, the lack of rendering is somewhat an issue for Brave.
4. Privacy
---
Privacy is a very important point to consider while discussing Brave vs. Chrome. Here is where the Chrome ecosystem has another major drawback. It collects and goes through the browsing history of users with the help of AI algorithms. This specifically points out the relatable ads for a user. Wherein Brave takes great care of your personal space.
The search engine of Brave is DuckDuckGo by default which blocks cookies. It serves you to browse anonymously. Indeed, it won't collect the history too. A special dark mode makes it easier for you with extra protection, and there is a lot more to it.
5. Ad Block System
---
In order to serve customers who are absolutely not interested in unnecessary third-party advertisements, Brave is a step ahead of Chrome. It certainly is a quality that attracts users to move to Brave and turn their back on Chrome.
The built-in ad blocker Shield of Brave prevents any kind of data tracking and blocks them. Shield ensures your data safety at the time you are using public internet like Wi-Fi hotspots. You can block out ads from particular pages. To do so, just tap on the lion icon in the URL bar.
The scene is totally opposite for Chrome users. This browser is not reliable at all, so long as an ad-blocking argument. Hence Chrome is related to Google, where advertisements are a source of their business earning. The personal information of users is not completely secure with Chrome.
Thus, you can use ad block extension regardless of the fact that you might still see some of those in Chrome, for example, with Adblock Plus. Another bad news is that Google stated not even providing ad block extension features in the future.
6. Platform
---
The two browsers work with almost all the major platforms and expand their support for other platforms in the time to come. The several operating systems that both browsers are compatible with, for example, Windows, Android, macOS, iOS, Linux, and more. So, when it is about the platform supports the battle of Brave browser vs. Chrome results just in a tie.
But there are some hardly applicable exceptions as cross-platform Google Chrome additionally supports Chrome OS. That means all the Chrome brand extended products from Google, such as Chromebook, Chromecast, Chromebit, Chromebase, Chromebox, etc., are supported with Chrome browser only.
7. CPU and RAM
---
About the matter of RAM usage, the browsers are wide of the mark from each other when set side by side. Although it might also be noted that the infrastructure is identical for the pair since they are open source Chromium-based. However, the difference is valid on this subject.
 On the contrary, CPU usage is to a lesser degree in Chrome against Brave. Basically, Brave nees more CPU as many sites are not still optimized for Brave. As a result, Brave causes more power consumption in comparison to Chrome.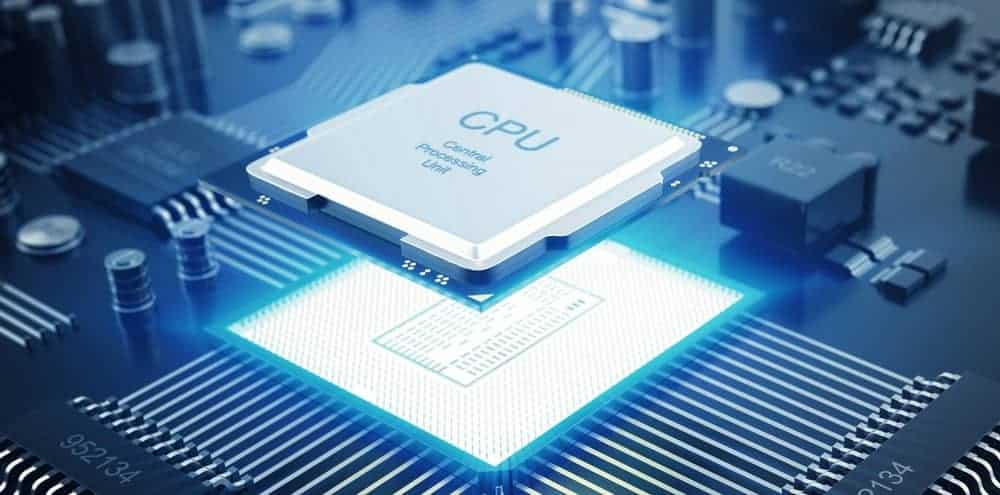 Besides, there is a bunch of stuff running in the background. For instance, the data input and output conducive to the connection of personal information, tracking and several extension leakage memory, etc.
Wherein Brave lets you adjust shield settings for the websites in case they are not optimized for this browser and if you find any complication with the CPU. Moreover, there is no unnecessary memory wastage in the background for information tracking. It can execute well with only basic UX and the UI from Chromium.
8. User Interface
---
When the discussion is about the user interface, the Brave vs. Chrome battle has no winner or loser. They both are on the same page due to fundamental Chromium architecture in common. Therefore, they have a simple and user-friendly navigation system and similar menu options except for color scheme and for some insignificant UI variance.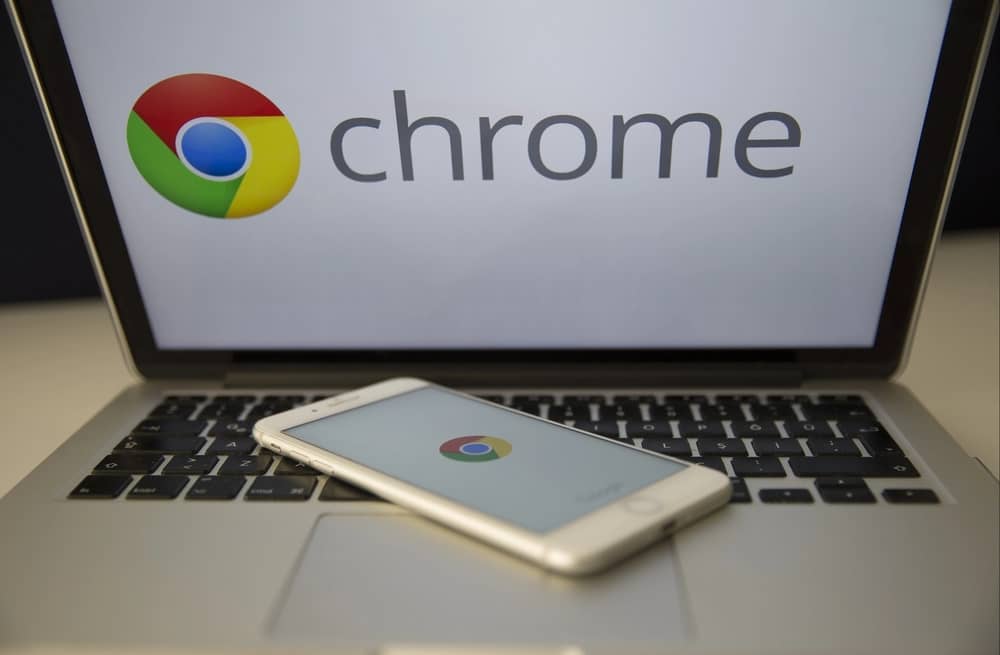 In Google Chrome, the address bar is wider, which is clearly a noticeable difference. Plus, a few buttons like home, bookmark, etc., are slightly here and there compared to Brave. Another plus one is for the Linux users; it naturally matches with the system theme.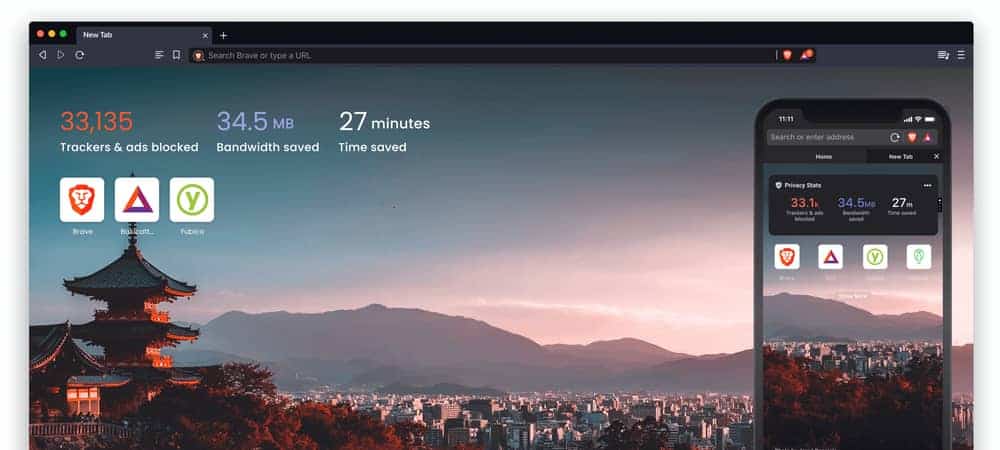 On the flip side, Brave has some additional options to offer. These will help you with extensive personalization features. You can totally change the look, expose the full URL, remove the tab search button, and many more. Also, if you wish to activate the GTK theme, you can adjust it in settings.
These are the major facts where Chrome differs from Brave browser. Basically, there are not many facts where they differ from each other. Still, the following facts will probably help you understand the battle Brave vs. Chrome.
Brave vs. Chrome: Which is Better?
---
Chrome and Brave have their own conveniences and downsides. Depending on your preferences, you can choose either of the two. Some qualities like features, security, user interface, etc., are on the same pitch in either of those. Chrome is better for supporting more platforms with a better UI. Brave is preferable for speed, privacy, ad-block system, RAM usage.
So, Brave and Chrome are superior in terms of different points. We are genuinely not sure about your preference and requirements. So, we cannot specify exactly which browser will be the best one for you.Here, we can help you with some quick information about the comparison, Brave browser vs Chrome. This quick list of the comparing facts will definitely help you choose the best browser to use.
Brave is a new browser, and it is technically advanced.
Chrome provides better UI.
Brave is faster than Chrome.
Chrome Supports ChromeOS. Brave doesn't.
Brave is more secure than Chrome.
Chrome Provides a better sync option than Brave.
Brave comes with a secured HTTP protocol.
Finally, Insights
---
Both Brave and Chrome are free to use, open-source, and Chromium-based browsers. Both are safe and competitive equally. So, the battle of  Brave vs. Chrome should be a tie. Still, we cannot deny the advanced technology Brave used as a new browser. Eventually, its speed and security facts are noticeable. That's why many people are choosing Brave over Chrome.
Anyway, we suggest you choose sincerely. Specially, you should prioritize your requirements first. What we can assure you is that none of these browsers will disappoint you anyway. So, write us about your experience with the best browsers you tried. We will wait for your feedback. Thank you for your time.