Instagram is the most powerful social media site that has a highly engaged audience. So it becomes a powerhouse of marketing tool for influencers and businesses to drive revenue. The more you present in this social media platform, the more you get engaged audiences. But it is really tough job for all always become active in social media sites. Thanks to all Instagram service providers who introduces Instagram scheduler apps to automate Instagram posts.
This great app publishes automatic Instagram posts and provides hashtag suggestions, analytics reports, and more. Besides, you can grow your Instagram followers and ensure a consistent presence in Instagram.
Best Instagram Scheduler Apps
---
Well, you may find many Instagram schedulers on the web. Every app has some specific features. But it is not a wise decision to use all apps. You need to find a perfect app for boosting your Instagram presence.
However, finding the most influencer Instagram app is always challenging. We hope this article helps you. This article has discovered the top 10 quality Instagram scheduler apps to take your Instagram popularity to the next level.
1. Sendible
---
Sendible can manage all social media content in one platform. Currently, Sendible can collaborate on up to 12 different social media profiles, including Instagram. You can directly publish images and videos on your Instagram profile using this scheduler.
Besides, you get audience engagement notifications on your Instagram stories and multi-images engagement. Moreover, it allows you to collaborate with your team and clients to plan, post, and measure your content media marketing output.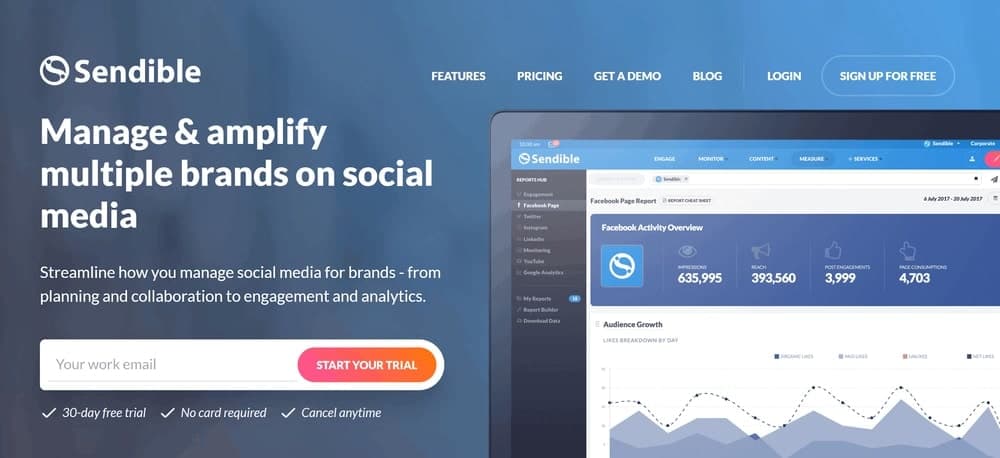 Key Features:
With Sendible, you can schedule a month's image and video Instagram post along with geotagging location and first comment with the hashtag.
In the schedule preview view, you see your scheduled post at a glance, and you can edit it to make it more personalize and appealing.
Sendible can create a custom report that contains the most engaging Instagram post, the traffic source, the most engaging time, and more.
Besides, you can share this custom report with your team and client daily, weekly, monthly, or custom dates.
Sendible is integrated with Canva. So you can create a new professional design with this Canva built-in app. Besides, you can keep your image perfect pixel for Instagram.
Pricing: Sendible offers a free 14-day trial with its pricing plan. It has four different pricing plans that start at $29/month.
Pros: With Sendible, you can manage multiple social media accounts and optimize the social media content with your team easily.
Cons: Only a single image or video can post from Sendible. It does not allow multiple images upload in a single Instagram post.
Go to Sendible
2. Buffer
---
Buffer is well-known publishing and scheduling social media content post app. It allows leading social media platforms like Instagram, Facebook, and Twitter to publish content from Buffer to social media sites directly.
Along with scheduling, Buffer lets you tags and set automation rules. Besides, it provides advanced reporting features that let you know an in-depth analysis of your social media content engagement so that you can preset your digital marketing strategy.
Key Features: 
Buffer provides all functionalities to schedule posts in Instagram. In this platform, you can draft posts and create a campaign.
Before publishing the post on Instagram, you can review your post and refind your content.
You can create visual planning for your Instagram stories here.
Buffer more emphasis on teamwork. In this platform, you can coordinate your team, work together to draft and approve a post.
You can respond to your customer comment from Buffer. It increases your customer engagement and promotes your brand.
Pricing: Buffer offers free access for basic users. Basically, Buffer charges are based on your social channel. While you upgrade the Buffer plan, you enjoy unlimited scheduling posts and more. Moreover, you can get more advanced features and unlimited usage options if you upgrade your free plan to a premium.
Pros: With Buffer, you can collaborate your create your brand promoting campaign easily. Buffer designs a simple interface to reach your audience effortlessly.
Cons: Buffer has a schedule calendar for premium users, but it is not so functional.
3. Hootsuite
---
Hootsuite ensures your social media presence by scheduling posts. It offers to connect almost all social media platforms. You can monitor all social media content engagement, trends, and response comments from Hootsuite inbox easily. Besides, it has a mobile app to manage all your social media content from both desktop and mobile.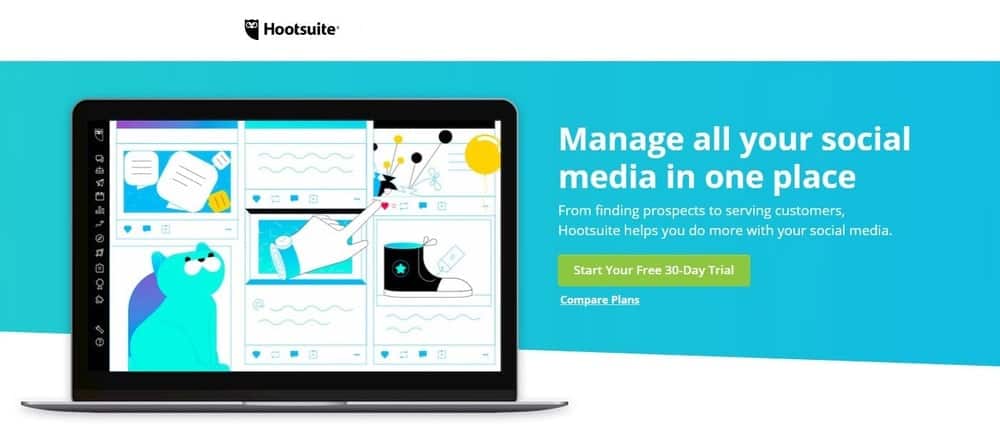 Key Features:
No limit for scheduling posts. Hootsuite offers unlimited schedule posts in an account.
You can collaborate with your team to schedule a post in real-time and approve the post.
With Hootsuite, you can keep tracking your customers' and competitor's trends.
It provides 360 views analytical report that can figure out the performance benchmark of your social post.
Besides, it creates a search streamy by hashtags, demographics, location, and date.
Pricing: Hootsuite has four different pricing plans. The plan starts at $19/month. However, you can enjoy a free 30-day trial before purchasing a paid plan.
Pros: Hootsuite media library is helpful when you are running out of images.
Cons: Hootsuite preview functionality needs to improve.
4. Later
---
Later is the only tool that starts its venture as a standalone Instagram scheduler app. However, it expands its social media scheduling coverage right now. This site mainly focuses on visual content. It allows you to auto-publish a single image and video on Instagram by using social media calendar. Moreover, it allows you to create Instagram stories and carousel posts. Later offers a free user plan, but you can not post more than 30 posts in this free plan.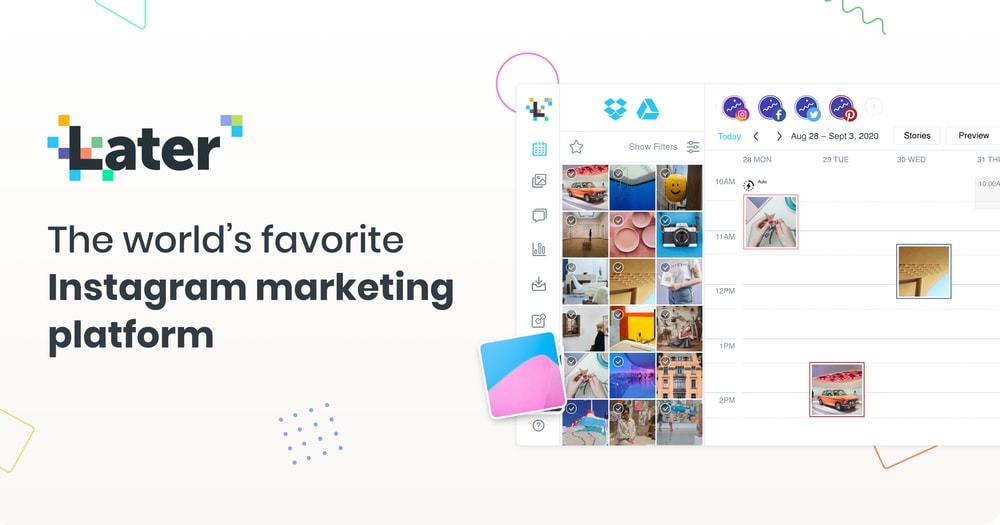 Key Features:
You can schedule your post by using the drag and drop media import feature. It offers you to schedule your post in a batch.
Besides, you can import media from the stock image library or cloud like Google Drive, Dropbox.
It has content templates. So you can personalize any template with its editing tool and publish it soon within a short time.
Later has an awesome link-sharing tool which is called Linkin.bio. Using this tool, you can personalize your link nicely, drive more traffic, and increase sales.
In addition, the Later analytical dashboard shows in detail your Instagram post-performance. It provides a weekly and monthly report on follower growth, top-performing Instagram posts, and engagement rate.
Pricing: Yes, Later has a free user plan, but it only allows to upload 30 posts per social profile in a month. You can upgrade your user plan. It has another three premium plan which starts at $15/month.
Pros: Later is uncompetitive for its in-depth analytical tool and Instagram Story features.
Cons: However, the Instagram story creation feature is not user-friendly. It provides little space to upload multiple images and can not see images' names, so there has a chance of reordering the image sequels.
5. Tailwind
---
Tailwind is an official partner of Instagram that mainly focuses on direct publishing visual content. This Instagram scheduler app allows you to have 9 grid previews instantly. It has a drag and drops calendar that helps you schedule your Instagram images, videos, and stories with the auto-post. Aside from scheduling functionality, it provides advanced features like hashtag lists, trend analytical reports, and engagement benchmarks.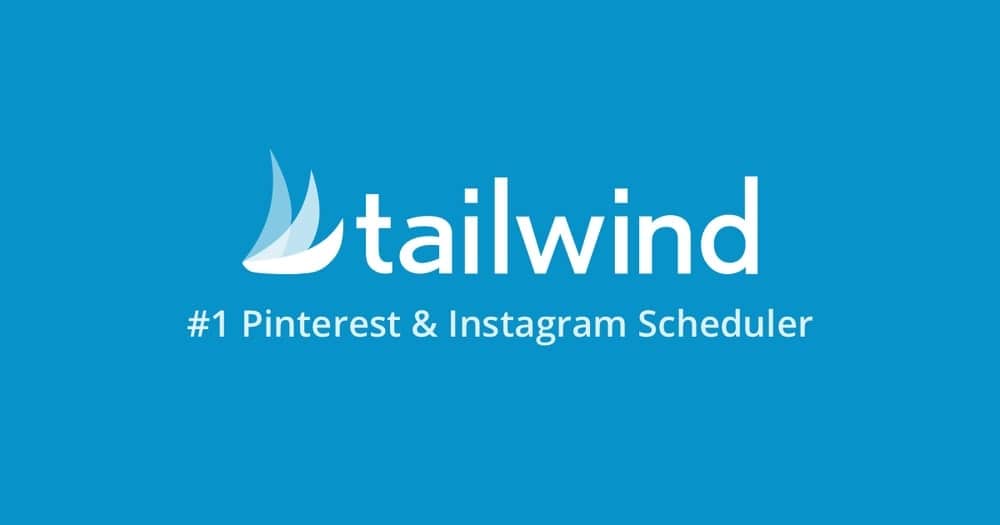 Key Features:
With Tailwind, you can schedule an entire week post at once.
You can turn your post more engaging by creating awesome posts from Tailwind's prebuilt optimized design.
Find your niche-related trending hashtag from Tailwind's hashtag finder.
Its smart calendar lets you schedule posts in pick time when getting more engagement and grow your follower.
You can analyze your post trend, monitor comments, and find out the best-performing content with this app.
Pricing: Tailwind offers a free plan with limited functionality. If you want to enjoy full functionality, you need to upgrade paid version, which starts at $99.9/month (Billed Yearly). You can upgrade your plan to get more tier services.
Pros: Tailwind ensure maximum engagement of your post by recommending the most trending powerful hashtags.
Cons: It does not allow the addition of multiple images in a single post.
6. Sked Social
---
Sked Social is a platform that schedules Instagram posts and stories. Moreover, it allows you to visualize the plan and collaborate with the team to schedule the post. Besides, you can create a carousel with this app. Moreover, it has a powerful image editor to resize uploading images for Instagram image ratio.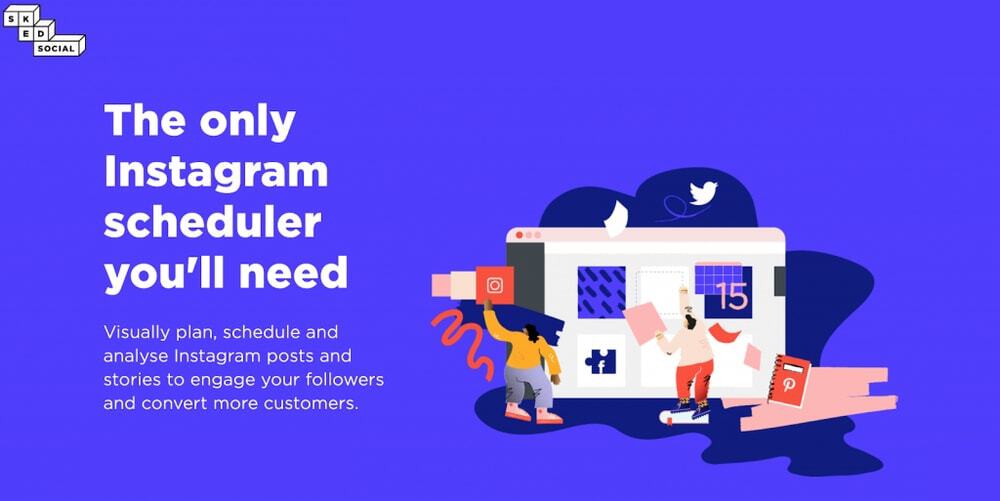 Key Features:
Sked Social lets you publish posts directly to Instagram without notification. You schedule a post and forget about it. At the right time, your scheduled post is published automatically.
You can schedule posts on Instagram and other social media sites like Facebook, Twitter, LinkedIn.
You can produce more traffic and engagement on your Instagram post by adding hashtags and geotags to your post.
It has an awesome visual planner that lets you schedule posts for a week or a month and use the drag and drops feature to rearrange the schedule post.
Sked Social's in-depth analytical report provides detailed insight into Instagram story performance and competitor's activity.
Pricing: Sked Social offers a visual planner and auto post for a singer user at the rate of $21/month (Billed Yearly). If you need more user account and competitor analytical tools, the package price goes up. However, every package starts with 7-days free trial.
Pros: Sked Social provides detailed campaign performance insights for the last 2 years.
Cons: You can not upload a video thumbnail with Sked Social.
7. Combin Scheduler
---
If you are looking for a completely free Instagram Scheduler App, you can use Combin Scheduler. With this app, you can enjoy all scheduler functionality for free. It lets you visualize your Instagram post at grid layout preview. Aside from scheduling functionality, you can edit photo size, add tags and create stories.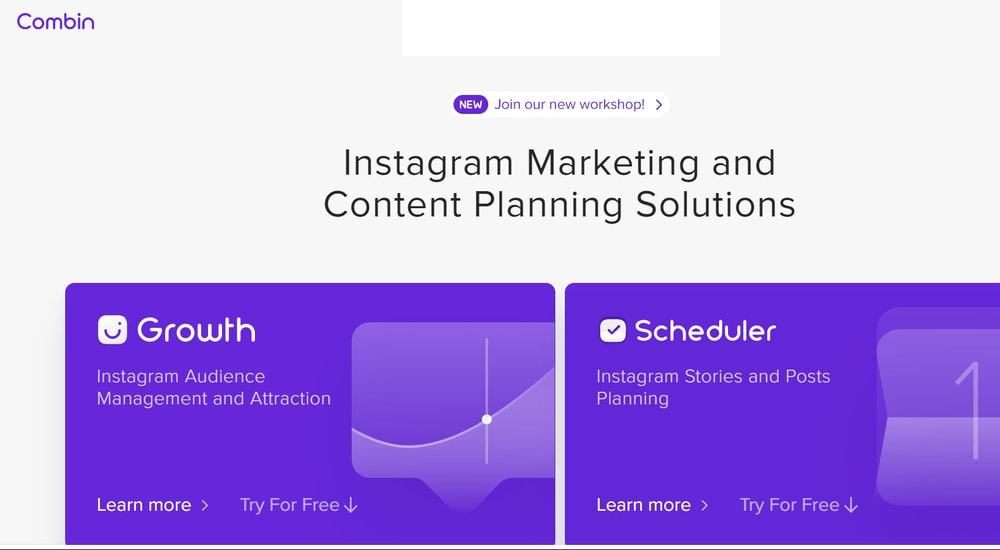 Key Features:
With Combin Scheduler, you can schedule a week or a month post at once.
Combin Scheduler lets your import bulk images and creates dozen of stories at a single click.
You can visualize your Instagram post at grid layout.
It has an image editing tool that lets you resize your image to size Instagram accurately.
You can add a link in your bio that drives more traffic on your sites and increase sales.
Pricing: Combin Scheduler free version lets you manage a single Instagram profile and 3 Instagram posts in a day, as well as 15 Instagram posts in a week. If you need unlimited search for posts and users, you pick the paid package, starting at $15/month.
Pros: Combin Scheduler can find out the most profitable follower's geography.
Cons: However, Combin Scheduler does not provide an analytical report about Instagram's marketing posts.
8. Sprout Social
---
Sprout Social is a professional social media management tool that featured scheduling posts and more advanced social tools. It does not offer any free plan. It targets large content management and digital marketing organizations that manage many social media profiles and business pages. You can manage all social media inboxes in a single platform. Besides, you can track and analyze your social media content with this app.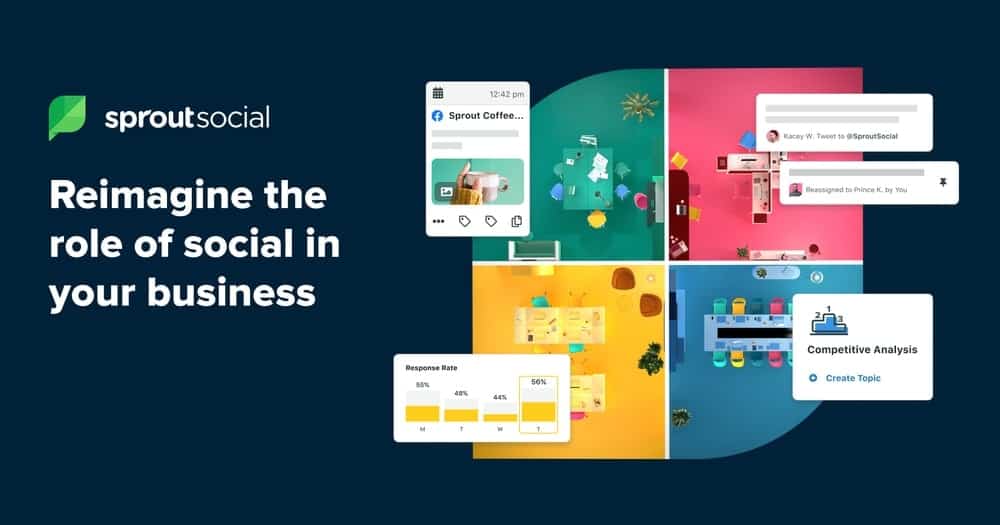 Key Features:
Sprout Social helps you to set scheduling plan strategies. Besides, it lets you know the best time for Instagram post publishing.
It lets you upload multiple images and videos.
Besides, you can manage all inboxes smartly with the app by categorizing and grouping the messages.
Moreover, you can collaborate your schedule post by using a smart scheduling calendar.
It uncovers the social media engagement trends and provides detailed, actionable insights to make a successful social media marketing strategy.
Pricing: Sprout Social provides robust social media solutions at a competitive price for professionals. Its package starts at $89/month (Billed Yearly), including 5 social profiles and scheduling functionality. However, it also offers a free 30-day trial option.
Pros: Sprout Social is perfect for a large team that needs team collaboration to scheduling and managing Instagram posts with optimal growth.
Cons: The Sprout Social dashboard is compact with many features that make it a bit clunky. It needs to redefine and make simple.
9. Onlypult
---
Onlypult is one of the best Instagram scheduler apps to manage a large team and track the growth of Instagram followers. You can manage multiple accounts from a single window at the same time. You do not need to switch the user account for managing multiple accounts.
The main advantage of this service is that you can manage the whole social content management workflow, such as acquiring a new content idea, scheduling the content, editing it, and monitoring the feedback.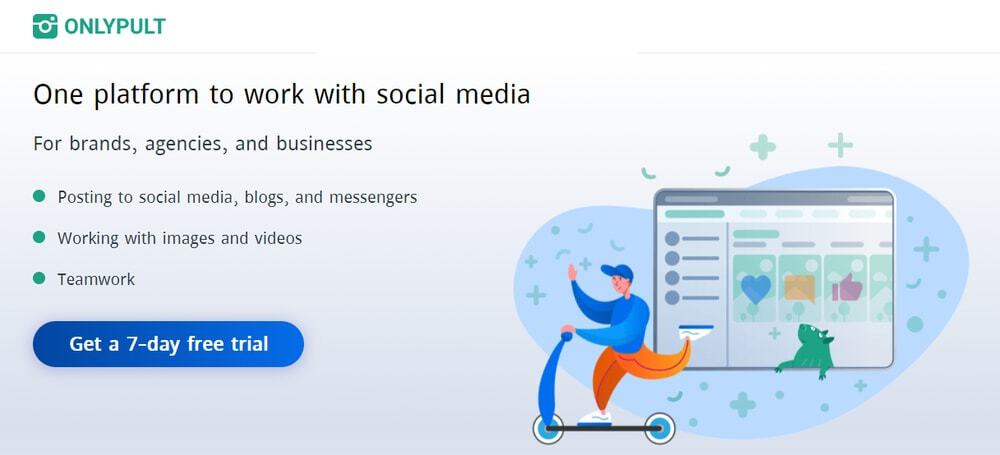 Key Features:
Onlypult has a scheduling calendar to make a schedule plan.
It has a photos and videos editor tool to edit photos and videos.
With this scheduling tool, you make hashtags on every Instagram post and analyze the most effective hashtags.
Besides, you can analyze the most trending post, the best time to publish, and grow followers.
In addition, you can drive more revenue by creating awesome sales landing pages and links.
Pricing: Onlypult has four pricing plans which start at $10.50/month (Billed Yearly). With this starter package, you get 3 accounts and 1 manager, including planner, image and video editor, analytics, calendar, hashtags. Moreover, your account number is increased when you upgrade your plan.
Pros: With Onlypult, you can republish the old post by cloning the published post.
Cons: The analytical tool should be more informative. It only provides the number of engagements but does not provide Reach, Impressions, Clicks, Link Views that are important parameters to measure marketing success.
10. Agorapulse
---
Agorapulse is the official partner of Facebook and Instagram. It has multiple content workflow tools to manage your social media content. Besides, you can collaborate with your team to create, approve and publish posts in a great time.
The best part of this tool is monitoring your social inbox or assigning your team to manage your social inbox. In addition, it has a social reporting tool to detect best-performing content and recommend the next social content.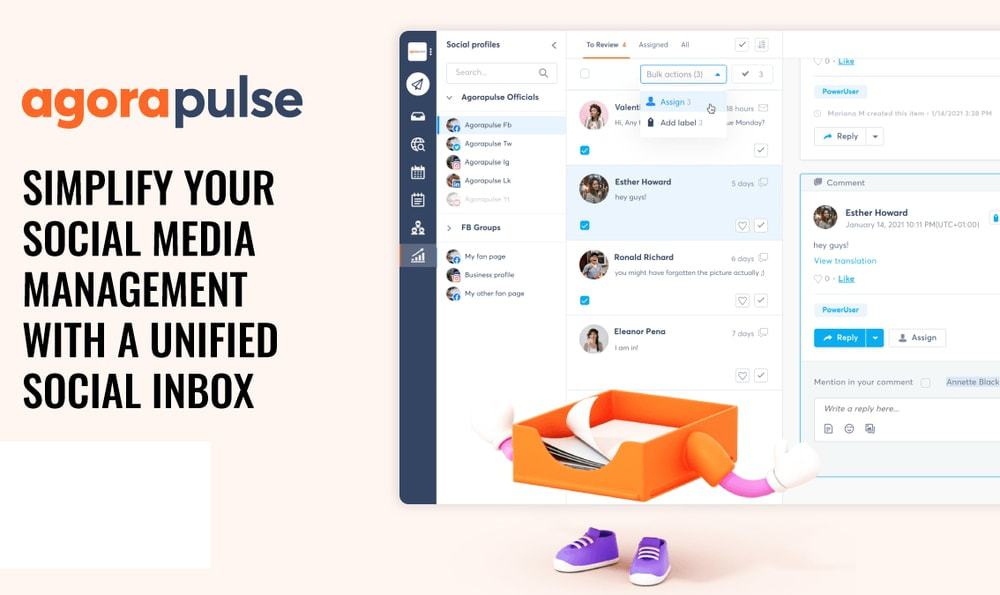 Key Features:
Agorapulse allows adding tags and the location of your Instagram post.
You can categorize your follower by using customize follower tags.
With Agorapulse, you get full control of your social inbox. You don't need to sign in to Instagram; you can show comments, conversations, and reviews from the Agorapulse account.
Besides, You can grab your social media content interaction, how it performs in the social media platform.
Additionally, you can improve your social media strategy by getting valuable insights into your Instagram post.
Pricing: Agorapulse lets you access 3 social profiles for free. If you need to access more than 3 social profiles, you need to purchase the Pro version that starts at $79/month (billed yearly). But you get more advanced features if you use the Pro versions, such as unlimited social posts, listening searching, automated inbox assistance, and more.
Pros: Agorapulse UI is really impressive so that team members can easily adapt to this interface and features.
Cons: Agorapulse does not allow you to reorder the photos when you upload more than one photo.
Our Recommendations
---
The key benefit of using the Instagram scheduler apps is improving workflow efficiency, increasing post engagement, and creating more brand awareness. So we recommend you use a social media scheduler app. You do not need to browse lots of apps on the web. You can pick anyone from the above list because it tested and marked as the best performer.
Every scheduling app has a different pricing package for various accessing social media profiles and advanced scheduling features. So first of all, you need to set your requirement. Combin Scheduler and Buffer is the best pick who are looking for a free Instagram scheduler tool.
If you offer professional social media scheduling services to your client and manage a large team and clients, Sprout Social is the best solution for you. Sendible, Later and Hootsuite offer all scheduling functionalities and different pricing packages for you. So you can pick any one among the list based on your requirement.
Things To Consider While Scheduling Instagram Post
---
Only picking the right Instagram scheduler app is not ensure your social media brand awareness success. You have to set some strategies to confirm your Instagram campaign is effective. Let's check out the steps after choosing the Instagram scheduler tool.
1. Set Content Strategy
---
First of all, you need to identify your audience choice. Then, you decide how to present your key message to your audience. You need to add exciting materials with your product highlights, testimonials, industry news to keep in touch with your audience.
2. Choose Appealing Media
---
Instagram has become popular because of its aesthetic mood in publishing photos and videos. Your photos and videos should be a colorful, stylish, and cohesive brand that reflects your brand personality.
3. Make Schedule Plan
---
Many Instagram scheduler tools have a smart visual planning calendar that makes it easy to schedule your plan and see what Instagram posts are ready to publish. Either you use this calendar or create your own scheduling plan to ensure that your Instagram posts have maintained consistency.
4. Optimize Your Content
---
The best way to optimize your content is by writing an engaging Instagram post description, where your audience becomes convinced to respond to your post. Another way to optimize Instagram content is by using relevant hashtags and geo-location that increase your content searchability and create brand awareness.
5. Find the Best Time to Post
---
Most of the Instagram scheduler tool provides insights reports that show what type of post catches more audience attention and when the number of reactions increases. You can get insights into your audience activity from Instagram Business Profile in Instagram App by tapping Insights>Total Followers>Most Active Times. Here you get to know when your followers are more active.
Finally, Insights
---
While using an Instagram scheduler app, you can save many times and make consistent your Instagram posts. These apps help you to maintain Instagram presence balance. This article has discussed the top 10 performing Instagram scheduler tools; you can choose anyone from our shortlisted based on your budget and Instagram functionality requirement.
We hope this article helps you to choose the right Instagram app for introducing scheduling planning. Finally, you let us know which app you have chosen and why you choose it.