Games have always been an integral as well as an interesting part of PC. We play games either to kill time or to entertain ourselves when we get bored. Pinball is one of the oldest yet popular forms of games that has been continuing till now. The first pinball game was introduced with Windows XP, and later, it has been developed in different types.
Modern Pinball games are much more challenging and you can take yourself on a roller coaster ride through the exciting lighting and thrilling noise when the ball slams into an object.  Pinball games for Windows are perfect for you if you don't want to concentrate too much on the game and pass your time with something interesting.
Best Pinball Games for Windows PC
---
There are plenty of 3D Pinball Games for PC to satisfy your entertainment thirst. Some of them are paid, and some of them are for free. We have compared the important features, pricing plan, controllability, and other parameters carefully to pick the Pinball Games which can be considered the best for you. 
1. Pinball Star
---
Pinball Star is one of the best of all the pinball games if someone is trying to experience a classic pinball game. It basically looks like the classic pinball that gives us a nostalgic feeling but improved all aspects. This is just like the old version but with better graphics and excellent sound quality, coloring, and gameplay. It will give you a better target and allow you to play globally with people from different corners of the world.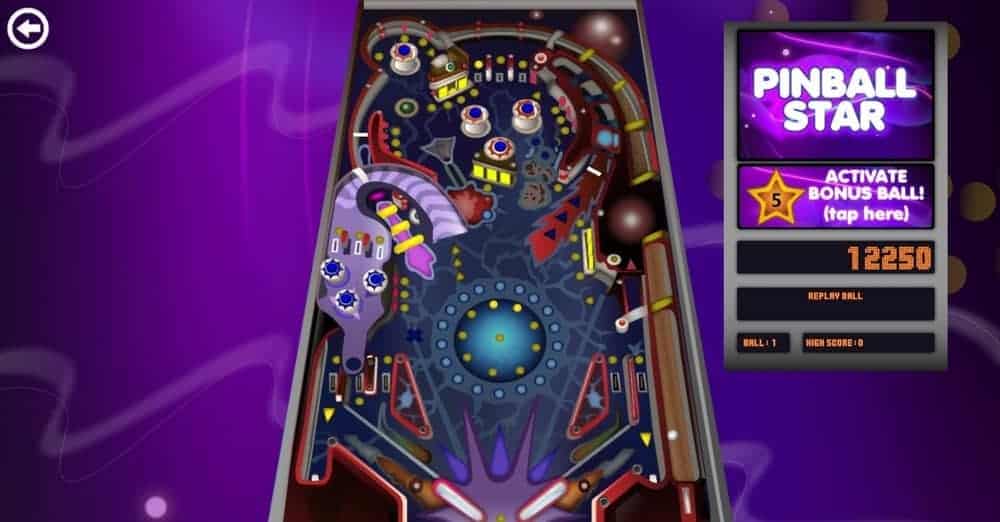 Important Features
Allows you to re-live the classic experience of pinball with better graphics.

The developers have worked hard to improve the color tone, music, and gameplay to a great extent.

Easy to play because of the manual selection of keyboard keys.

It gives you achievements and a quarry to follow. 

Offers a different scoreboard and player badges based on new and complicated missions.

Allows users to play multiplayer tournaments to show the skill worldwide and communicate.
Pros: The game is free in the Microsoft app store. People can download and play whenever they want. All you need to have is an internet connection.
Cons: Insistent ads popup that can make the user feel irritated. It doesn't match the music from the original pinball game.  
2. Pinball Shooter
---
Pinball Shooter for Windows is a simple and casual pinball game with a minimum controller and easy task. It is probably the easiest version of a classic pinball game. With a time limit in each game, it earns points each time it hits the surrounding.
The main target of this game is to make as many points as possible without making the ball fall out of the board. This light game will take up a small space on the PC. It is a great pastime to clear up your brain and have some fun.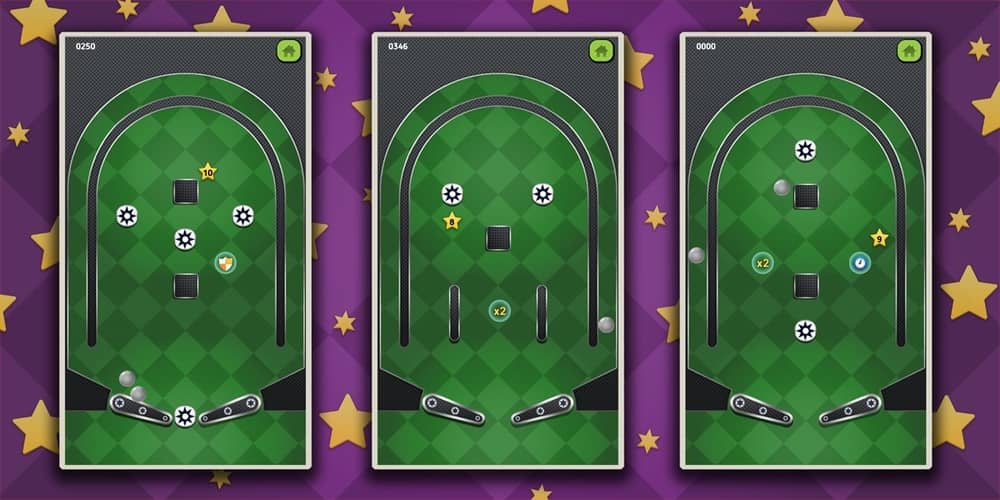 Important Features
You can play Pinball shooters with a computer keyboard and a touch screen with a mouse/keyboard or sliding the display.

It is easy to understand but needs continuous practice to gain a good score.

Different types of rewards and achievements are provided during the game.

It has excellent graphics that easily attract users to play the game.

It has a flat 2D effect, which is suitable to give the feeling of the board to the users.
Pros: People of all ages can play pinball shooter without any complication understanding the game criteria.
Cons: The operating system requirement for this game is windows 10. It restricts other windows users from playing the game.  
3. Momonga Pinball Adventure
---
Momonga Pinball Adventure is bringing to you an adventurous journey of pinball. This game is full of interesting twists and excitement. The main character of this game is a cute tiny squirrel as a pinball. The whole journey completes in three different worlds where the moving squirrel earns points as it goes by. Momo, Fry, and Panda are the main characters of this gameplay. It is a pinball game with a game story, a suitable game to enjoy in free hours.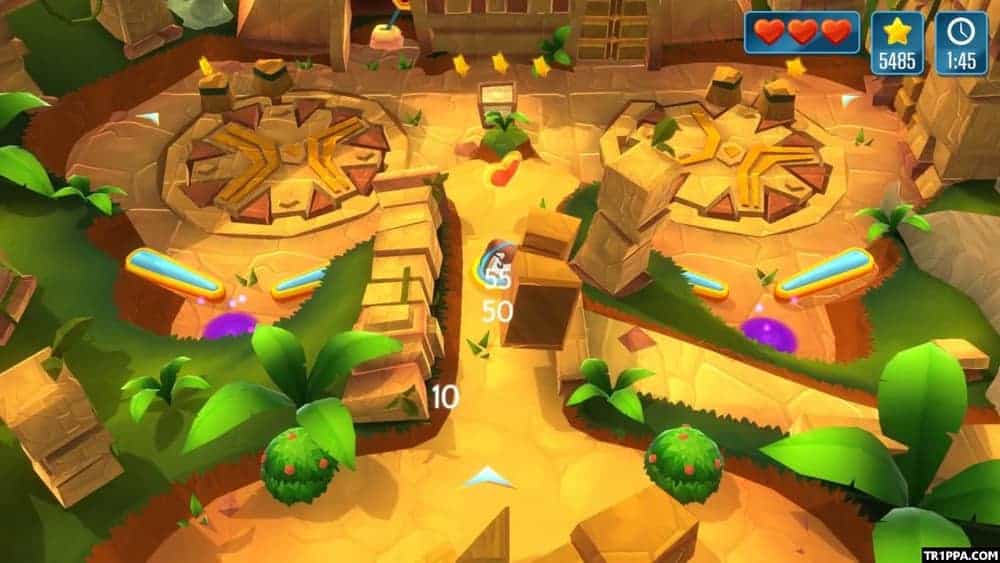 Important Features
It is a unique pinball game with an exciting storyline.

This gameplay is full of action and can make your time more enjoyable.

Equipped with 9 levels having while you will get 3 bonus level minigames.

It has the opportunity to team up with friends and defeat the enemy.

Includes all the interesting elements like a boss fight, level up, bonus games to spice it up

.
Pros: One can enjoy the old pinball with a new twist of gameplay that will give a whole new experience of pinball.
Cons: The first three parts of the game can be found free, but the rest can be found in One-In-App.
4. Yoku's Island Express
---
Yoku's Island Express is an upgraded version of Pinball Game for Windows PC with an awesome fantasy storyline and inspiring gameplay. It can be called a Pinball-Metroidvania game for combining both classic styles with innovative development. This fun-to-play game is mainly about Yoku, a small beetle whose journey to an island faces different unexpected opponents and challenges.
Yoku can be moved from left to right by a joy-con stick or keypad like a pinball game control. This might not be a gigantic game, but the discovery, along with exploration, gives the user an enjoyable feeling.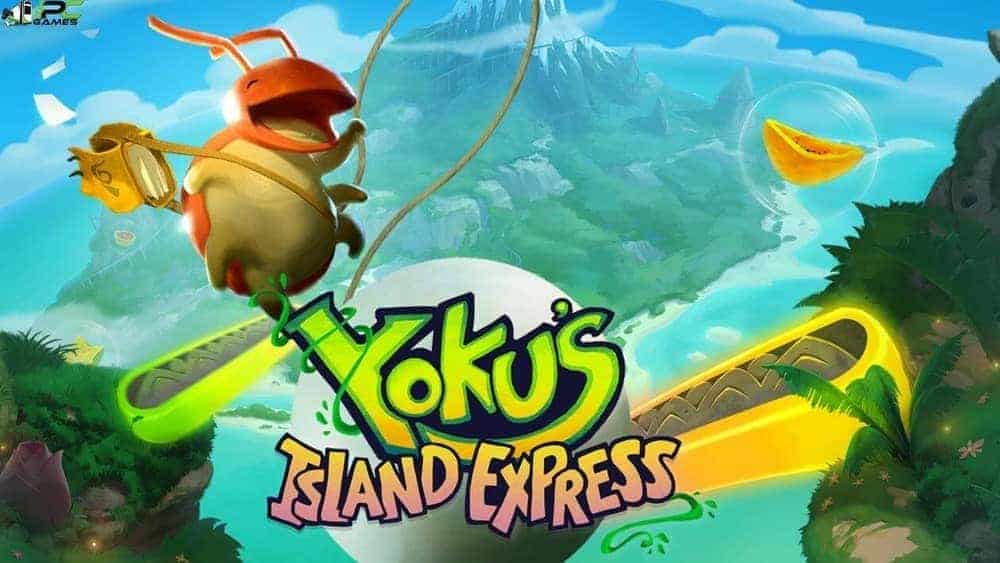 Important Features
An unusual combination of old pinball mixed with action and adventure.

The whole game is about mokumana island and the rescue of the island.

It is full of unpredictable challenges and exploration of new areas throughout the game.

The target is to hit, switch, and flip the ball to meet the purpose and bonus fruits to increase points.

Some of the approaches are to be forced to play as it follows a certain sequence.

Each approach will help you acquire new abilities that will maintain the excitement of playing throughout the gameplay.
Pros: This game includes great graphics quality considering the theme in each level along with awesome sound quality like gentle birdsong, rain music, or the wind blows.
Cons: The map screen is a bit confusing when it comes to location. One can easily get lost to where the next location should be.
 5. Quantic Pinball
---
Quantic Pinball is a new version of classic Pinball for Windows PC, where this game can be completely addictive. This non-stop arcade action gameplay contains countless features combining with table game mini-mode special elements. This game is incredibly realistic and has 8 different table mini modes. A special table for retro-arcade addicts and 6 original tables is added to give the game a whole new dimension.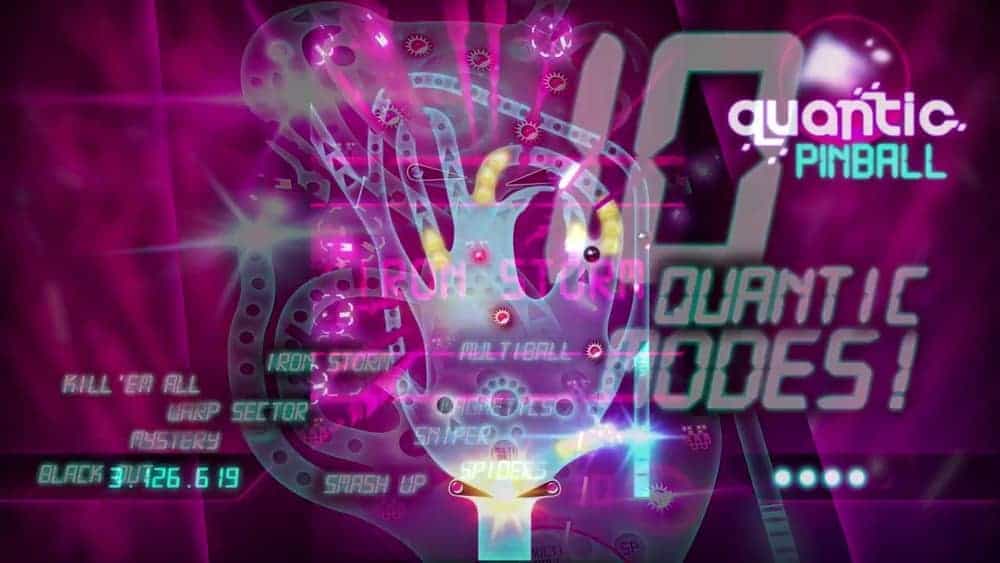 Important Features
It has a shoot-them-up feature where you have to shoot the balls in a mini-mode game.

It allows multiple balls of gameplay to give you excitement while playing it.

The ball faces various unusual effects like ball teleportation, magnetic field, blackout, etc.

This game is a perfect fusion of pinball and arcade classics while having the maximum features of enjoyment to the user.

Alongside, there are tables to complete to judge one's skill.

All tables are on the same theme having only one soundtrack.
Pros: It is a multiball game with colorful and cute effects having steam integration cloud and rewards.
Cons: It is not free of cost. One has to buy it with money to play, but the game is not worth paying as it misses out on a lot of standard configurations of modern time.
6. Sonic Spinball
---
Sonic Spinball is a Pinball game for PC that can be played both single-player and multiplayer. This action pinball game is featured in a machine- line environment where the main character is Sonic acting like the pinball.
This game is based on a storyline of the evil scientist who created massive destruction for evil purposes, and Sonic saves the world with his adventurous action journey. Sonic faces a series of struggles gradually by different levels. The foud unique levels are used to aim and start sonic to start the gameplay.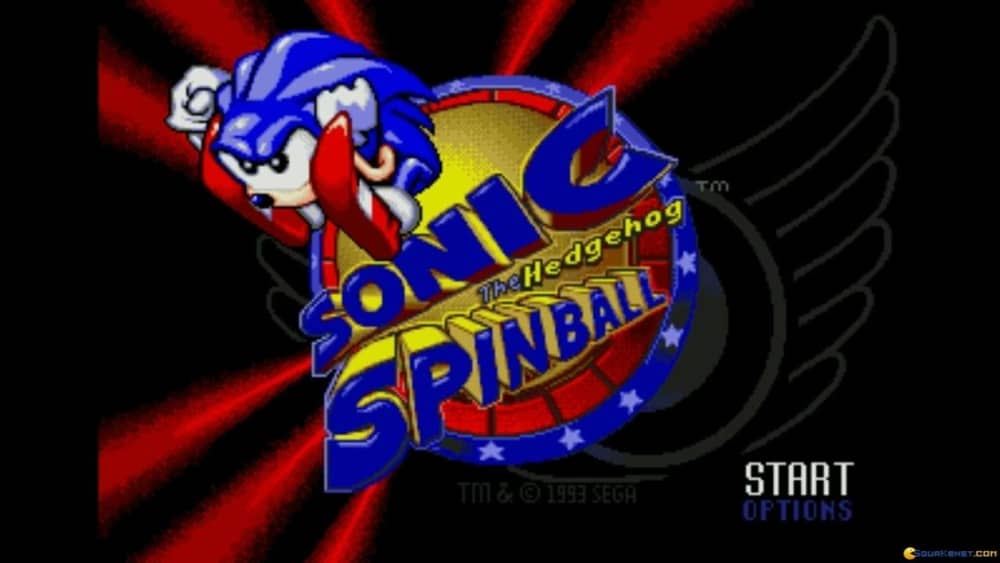 Important Features
The pinball defense system is used here to free the animals and chaos by Sonic.

It has a feature to influence the ball directly by using the D-pad.

Sometimes you can control sonic on foot; however, it rolls like a pinball most of the time.

You can control the ball by the flippers, and it features four large pinball tables.

The reflection of traditional sonic gameplay is minimal; however, the reflection of pinball gameplay can be seen in this pinball for windows.

It gets really harder as the level goes up, and the pinball gets into different challenges and completes the whole story.
Pros: This game is a marvelous combination of core features, mechanics, and beautiful graphics, along with an interesting theme to play.
Cons: The multiplayer feature is not like online playing; rather, it is actually the classic "taking turns" where each can have their own game session.
 7. Pinball Arcade
---
Microsoft Pinball Arcade comes with the most realistic gameplay in this list of Pinball games for Windows PC. It introduces the seven pinball tables, and there is a freedom of selection on the table for each player. This game can be both single-player or multiplayer.
The player must hit a metal ball using a launcher, and the more it hits, the more it gets points. The ball gets maximum points if it hits a different location of the table. It has colorful graphics with pool tables and all the achievements.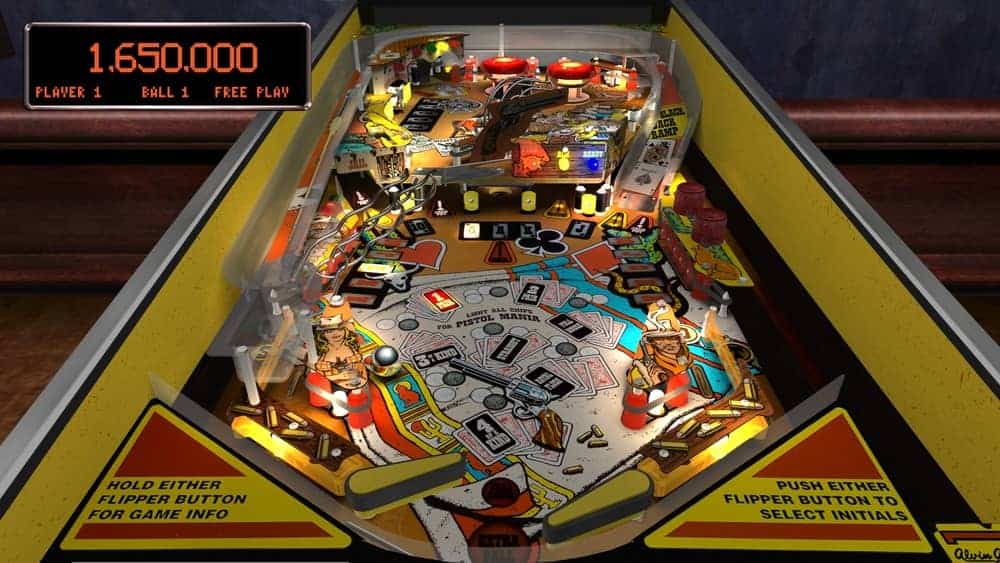 Important Features
It is the exact recreation of the greatest classic pinball table using cooler features and graphics.

The pro packs allow players to buy a new table of a season previously.

This Game is available through various platforms for Windows.

Comes with a collection of real pinball tables from classic to make you nostalgic.

The upgraded version allows you to control the camera and look around the table.

It has the feature to control the ball, learn tips, and view the coin door that makes the game even more enjoyable to play.
Pros: Best game to play if someone wants to experience the real classic pinball game with different tables.
Cons: The game lost the Bally/Williams license that restricted the tables in manufacturer packs.
8. Pinball FX3
---
Pinball FX3 is a Pinball for Windows PC created with the concept of focusing community in a pinball game. It is both single and multiplayer same that offers multiplayer matchups, tournaments, and leagues. It gathers the community of pinball players and to enjoy by participating in these online competitions. The tables include graphics updates, including light and shadow projection, to give it a vibrate texture.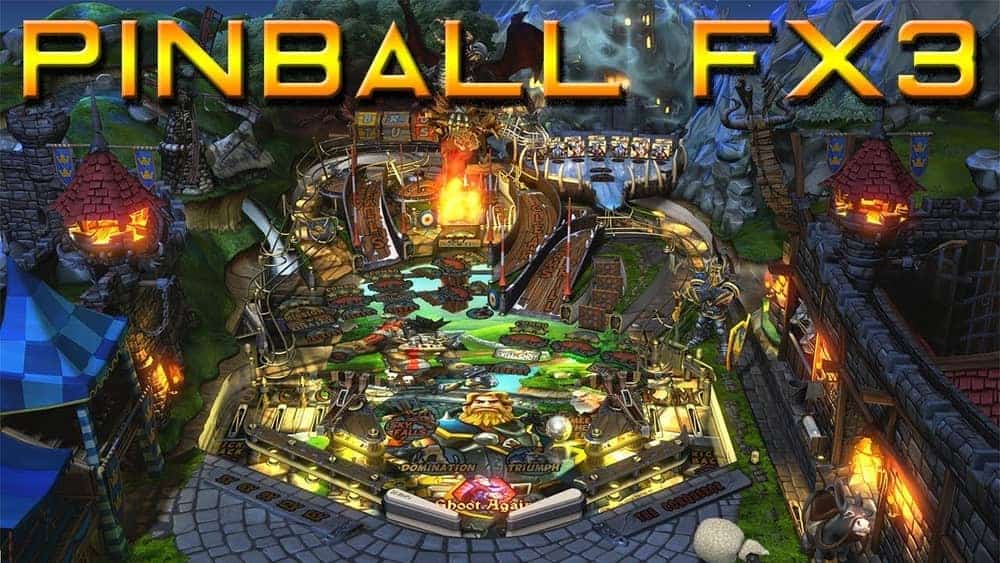 Important Features
One can bring back the previous FX2 version along with this FX3 without any cost.

The new single-player mode is to practice all by oneself and to improve eventually.

Again, the New challenging game mode helps to keep up the excitement among the user.

It allows the game with table upgrades, power-ups, unlockable bonus items, etc.

The tournament system is extremely fun and impressive as it keeps you under pressure.

The graphics are colorful and bright that looks fun to play.
Pros: There is a wide variety of table to try on so that you don't get bored by using only a couple of tables on repeat
Cons: Some of the tables are hard to handle along with the flippers because of the bright color and special effects.
9. Snowball
---
Snowball is a winter-themed Pinball game, which is more of a discovery-based adventure game. The main concept of this game is to give a vibe of a homemade, hand-cranked snow sphere like a pinball through a snowbank.
The innovative theme and secretive elements make the game comparatively unique and interesting to the user. The bonus scores are another addition to make the make more enjoyable, combining with perfect music and graphics.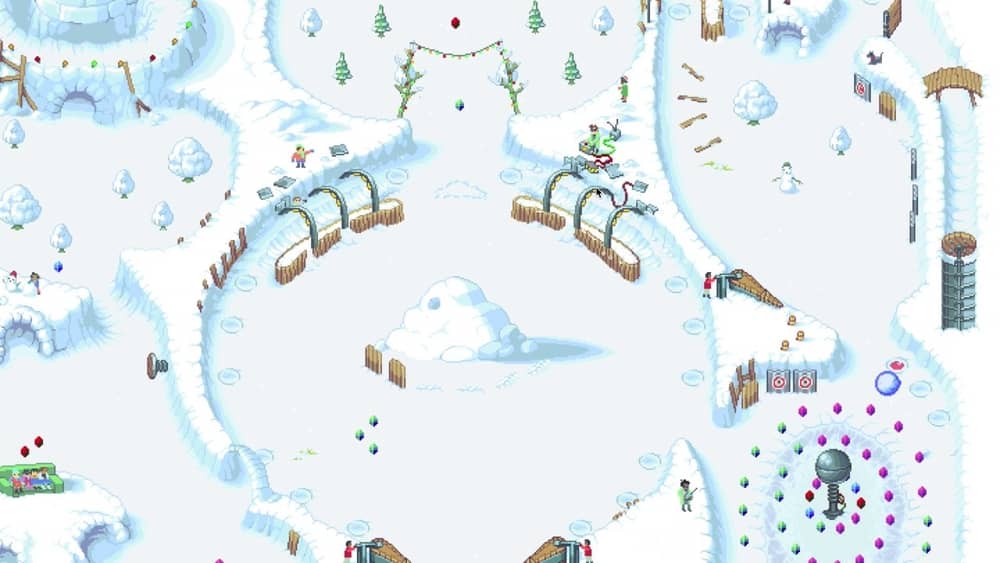 Important Features
This game is simple yet surprising in some cases that makes it more pleasant.

Besides, It has one single table but with high-quality features like camera scroll up-down or mechanics, etc.

Initially might look simple, but eventually, multiple cool elements like multiple launchers, multiple flippers, and multiple source balls are there to make you addicted to this game.

The disappearing feature makes it more curious when the collected jewels disappear as you roll over them with a snowball.

The surprising part is when you can see some jewels appear on the screen if you do certain things. It's a tricky one.
Pros: The game will be an interesting choice if you don't want to play too many tables and just focuses on one with cool features.
Cons: Some technical glitches you might feel while playing, like game-breaking or camera glitch, etc.
10. Demon's Tilt
---
When it comes to the most energetic Pinball Games for Windows, Demon's Tilt pushes the limit that you can not simply expect. This game has a three-parted table; each gets unlocked with gothic secrets over time. It gives a vibe of an unusual magic system that converts waves of enemy attacks. It also includes some bonus tasks to double up the scores. The overall graphics of the game is very gothic and dark.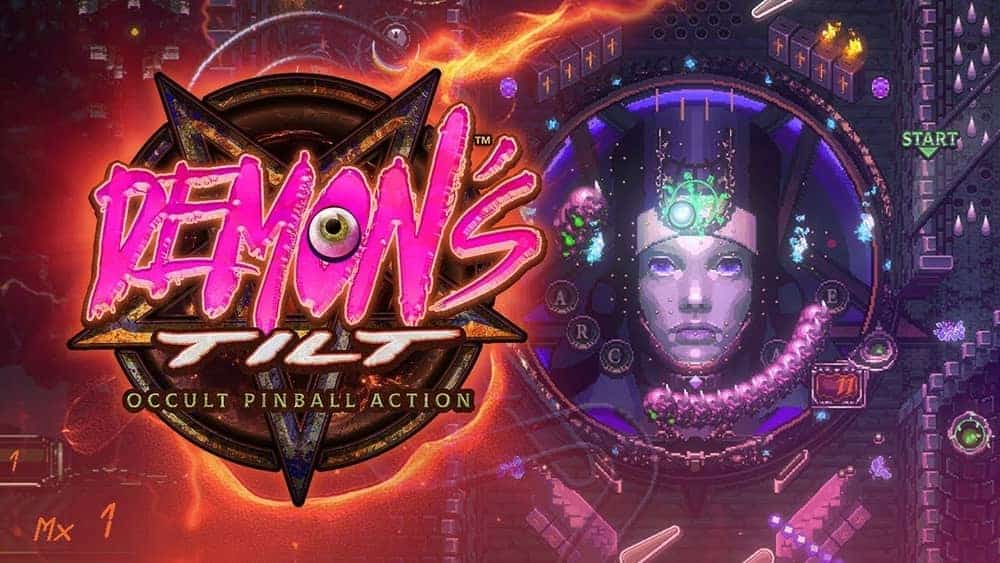 Important Features
The multiplier is more important to focus on than the score as you get a score in almost every attack you make.

There is a wizard mode to increase the global multiplier, which results in a big jump in the score.

The score is based on attacking each portion of the table, and hitting some particular parts like the priestess's face will make you more scores.  

Features like multiball, bullet hell, mega driven soundtrack, hellish bosses are the uniqueness of this Pinball game.

Also, the combo and techniques make it more interesting to become curious and play.
Pros: This game gives you a thrilling visual impression with a vibrant soundtrack.
Cons: Since the concept is slightly different from the usual pinball game, traditional pinball fans might not like it that much.
Our Recommendation
---
Starting from the beginning, Pinball Games hold a place in general for people of all ages, even now. The original pinball game is now expired, but there are many more developed versions of Pinball Games for Windows PC that have been popular among people. Some of them prefer to have the exact recreation of the version, whereas some prefer the developed version with more interesting features. Some also prefer pinball with a new concept of innovation.
By keeping that in mind, we would like to recommend you Pinball FX3 as it is an improvised version of Pinball Game without moving the origin from the root of classic Pinball and had the target of gathering all pinball fans in one common platform. Besides, you can have plenty of opportunities and options to play at different tables. 
Finally, Insights
---
Gaming is one of the most popular entertainment forms in this modern world. More people are engaging themselves in playing different games to make the most of the leisure hours. Gaming helps us to relax and take a break from the bustling life. On top of that, it can provide a lot of positive vibes and contribute to removing tension from your mind.
Pinball games for Windows are available in the market from the starting of PC gaming. Because of being light-weight and easy accessibility, you will find no one who has not played Pinball at least for once in his life. Although there are many alternatives available, these 10 games can exceed your expectation from a PC game and make your time enjoying a lot.